Oh man, New York City is amazing. There's a reason why they say, "a city so nice they named it twice." We fell in love with NYC after our first visit together even though we both have been several times. And it's like the universe knew we wanted to come back and answered our dreams when a 17-day housesitting opportunity came up. We were thrilled to get to spend more time and get a feel of what it's like to live in a city that would take years to get to know intimately.
During our stay, we had plenty of time to explore more of Manhattan and put together a list of our favorite places to visit in New York City and NYC attractions.
We realize it would take us YEARS to confidently put together a guide that would cover it all, but it's actually impossible to do that in just a few weeks. That being said, we did get to see and experience some incredible places to visit in New York City. Check them out below!
We also have a comprehensive guide for where to stay in NYC by neighborhood and budget to help you plan your trip. Also, be sure to check out our weekend in NYC itinerary too!
UPDATE! We love this city so much we MOVED here! Yay! So this post on the best places to visit in New York City and best NYC attractions will always be ever-growing. We will do our best to continue to add New York attractions as we experience them!
Chelsea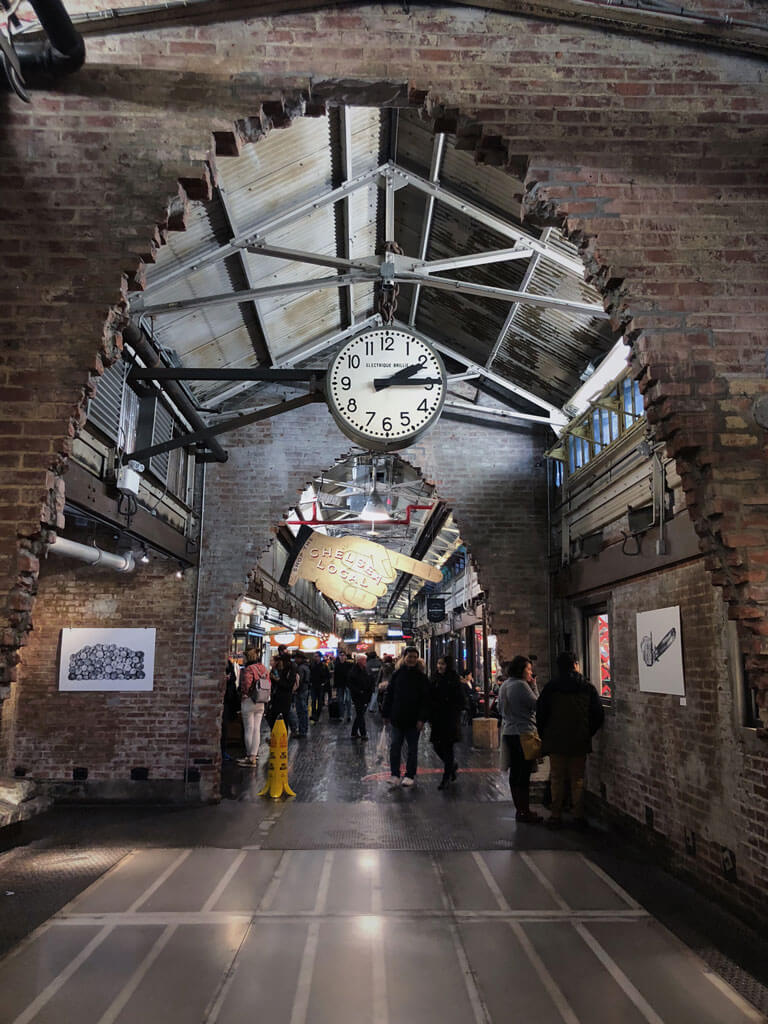 One of our favorite places to visit in New York City also happens to be where we lived during our 17-day housesitting stay. This beautiful neighborhood is full of beautiful townhomes and brick apartment buildings along with galleries, delicious restaurants, and the Highline.
The Highline is popular with both locals and visitors to the city, this 1.5-mile elevated park and Greenway was once home to a historic railway connecting to the former factories in this area. There are amazing views of the city from the Highline as well as galleries and even impressive buildings like the luxury apartment building built by the late Zaha Hadid. (She is also the architect from one of our favorite buildings in Seoul, Dongdaemun Design Plaza).
Come any season to enjoy this unique elevated park. Or come by around at night time on a clear night when the moon is almost full and you might catch a couple of the local star and moon gazers with their telescopes. We had a run in with a friendly guy who let us hook up our phone and even takes a photo.
Another reason why Chelsea is one of our favorite places in New York City would be because it is home to the Chelsea Market. A trip to the city without a visit to Chelsea Market would be incomplete. With an interesting history, is located in the old Nabisco factory and the birthplace of the Oreo cookie, you can taste your way through the market and shop at the boutiques and retail chains. We highly recommend trying Los Tacos No. 1, not only is it a pretty inexpensive meal for NYC, but the tacos are very close to authentic Mexican street tacos, we give this place two thumbs up!
Besides being an outstanding food and shopping hall, Chelsea Market is also home to media and broadcasting companies like the Food Network and Oxygen to name a few.
Meatpacking District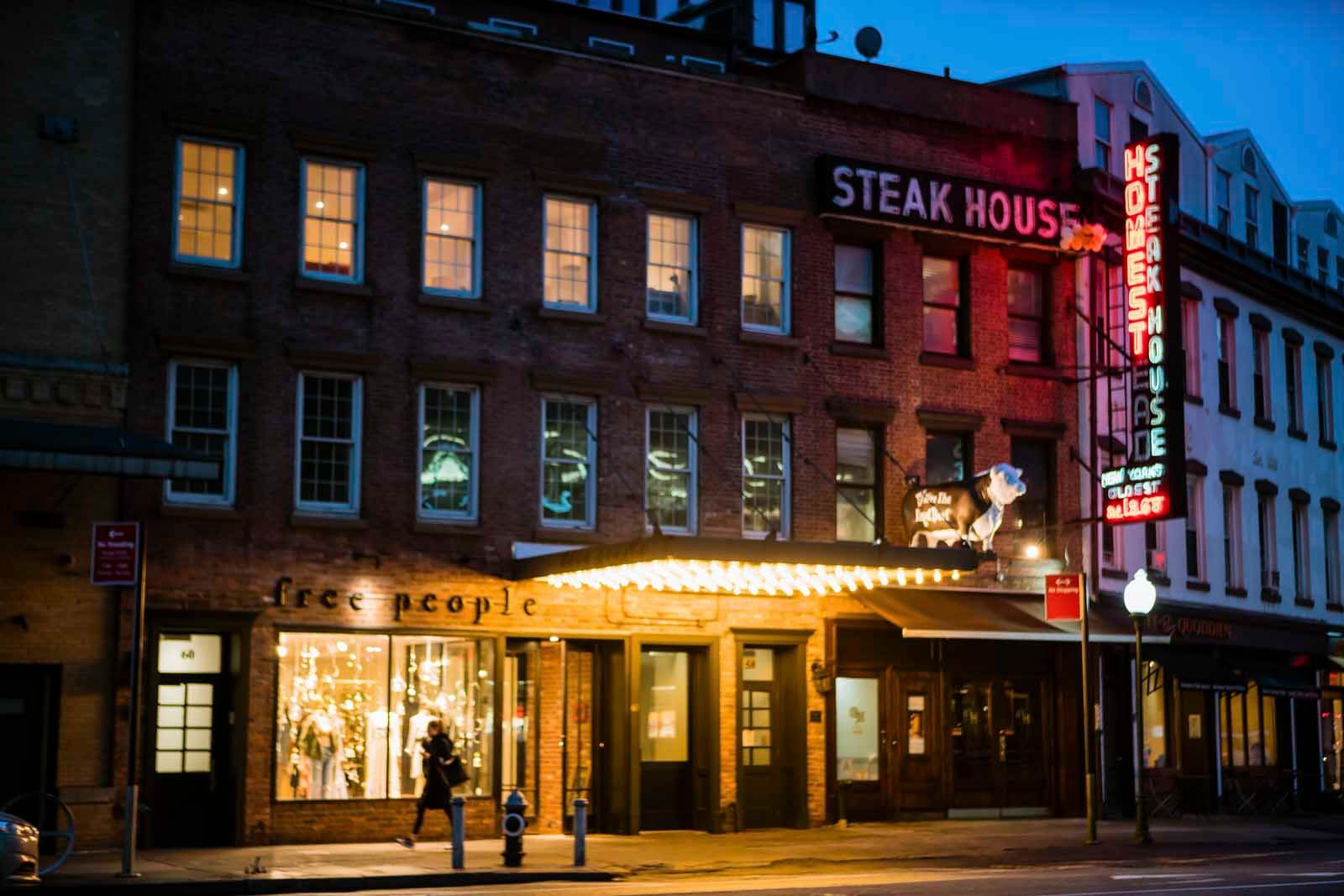 Once home to the city's slaughterhouses and packaging plants, hence the name, the Meatpacking District today is another one of our favorite places to visit in New York City. Full of great places to eat, nightlife, high-end shopping, and the other half of the Highline, this smallish district has a lot to offer.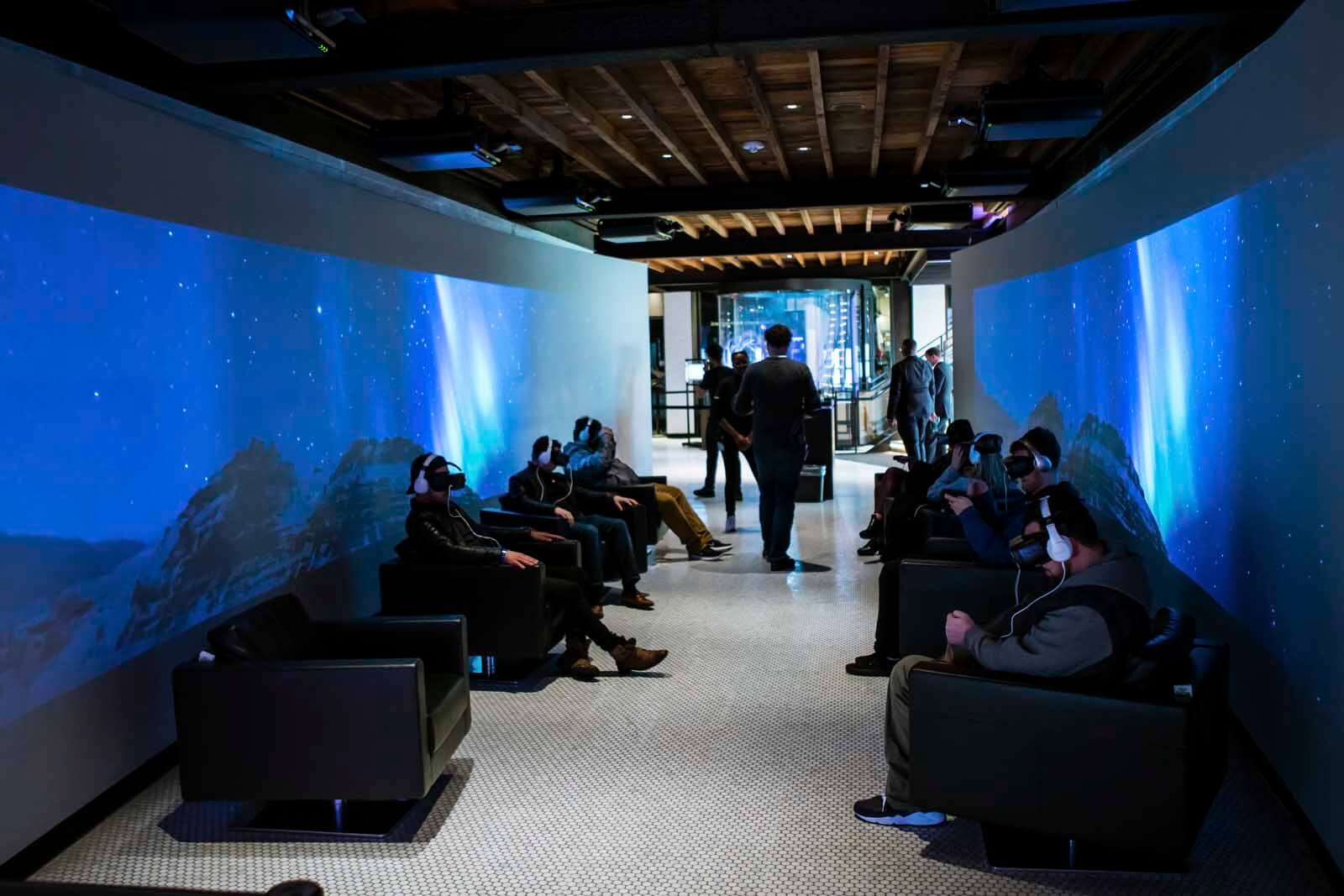 One of our favorite stops was Samsung 837, this New York City Samsung HQ has alot more to offer than just a place to buy your latest android phone, it's a full on NYC attraction in itself. Come in for the ultimate virtual reality experience. From surfing, skiing, touring the world and galaxy, to shooting zombies you can actually feel like you're live in action with their state of the art VR experiences. I loved the zombie experience, although I did scream a few times because zombies do pop up right in your face and it does feel eerily real.
The best part of this Samsung experience would be that it's a completely free thing to do in New York City! They almost converted two diehard Apple users over during our visit. Be sure to check their website as sometimes they offer screenings of movies on their 3 story screen! But you'll need to make a reservation in advance.
Another one of our favorite places in New York City to get a drink is located here in the Meatpacking District. Our friends showed us this spot and we loved it! The Biergarten in the Standard Hotel is home to a European style beer hall full of free games to enjoy with your friends over a delicious draft. They have games like giant connect four, shuffleboard, and ping pong to name a few. This is the perfect place to drink and chill for a bit with some friendly competition.
There are also two notable dessert places located here! One bing Insomnia Cookies which is open until 3 am and serves up tasty ice cream cookie sandwiches with their cookie flavors of the day, we enjoyed a red velvet cookie ice cream sandwich that was to die for.
Another great dessert spot is Ample Hills Creamery, which also has a few other locations, but won the title of best ice cream in the US by the Food Network!
Greenwich Village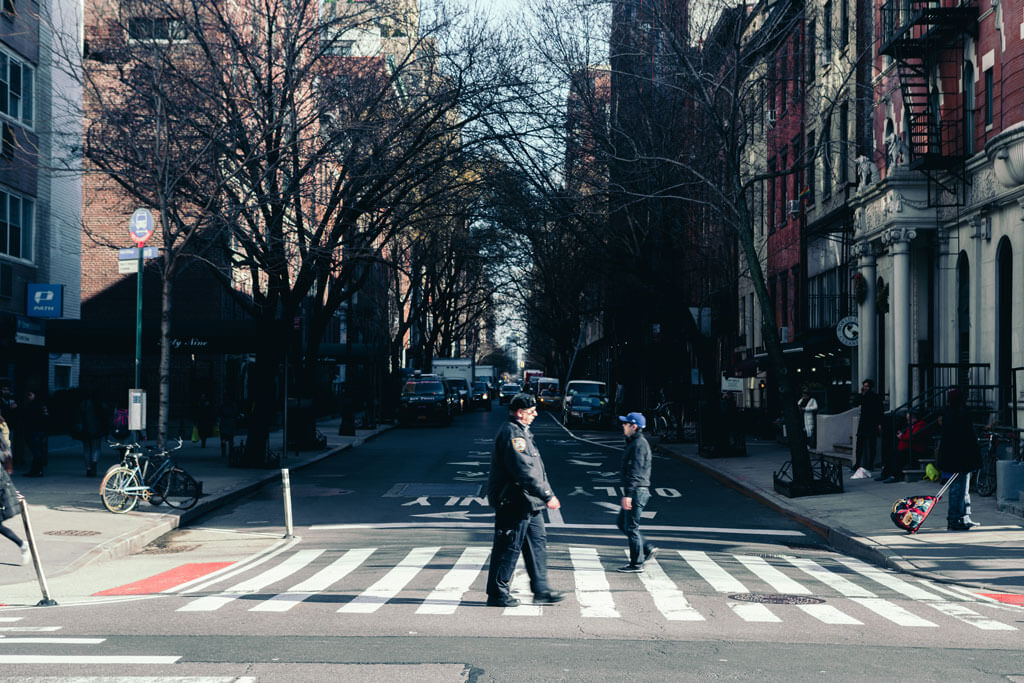 If you love food then Greenwich Village might end up as one of your favorite places to visit in New York City. While there are tons of amazing places to eat in Greenwich Village and it's even considered one of the most delicious neighborhoods in the city, there's actually alot more this charming neighborhood has to offer including a cool history, entertainment, and shops.
You can visit the television homes to the famous series Friends and Carrie Bradshaw's famous brownstone from Sex & the City here. Greenwich Village is also where famous musician Jimi Hendrix started his career and Bob Dylan called this area home for a few years before being driven out of the neighborhood by a notorious and famous dumpster diver.
Greenwich Village is said to also be the birthplace of the 60s counterculture movement and the foundation of the LGBT movement.
We enjoyed a food tour through the Heart of the Village with Foods of NY tours which was absolutely amazing. Besides getting to sample our way through what is said to be the most delicious street in New York City, Mac Dougal Street, we also learned more of the history of the area and both left with happy bellies.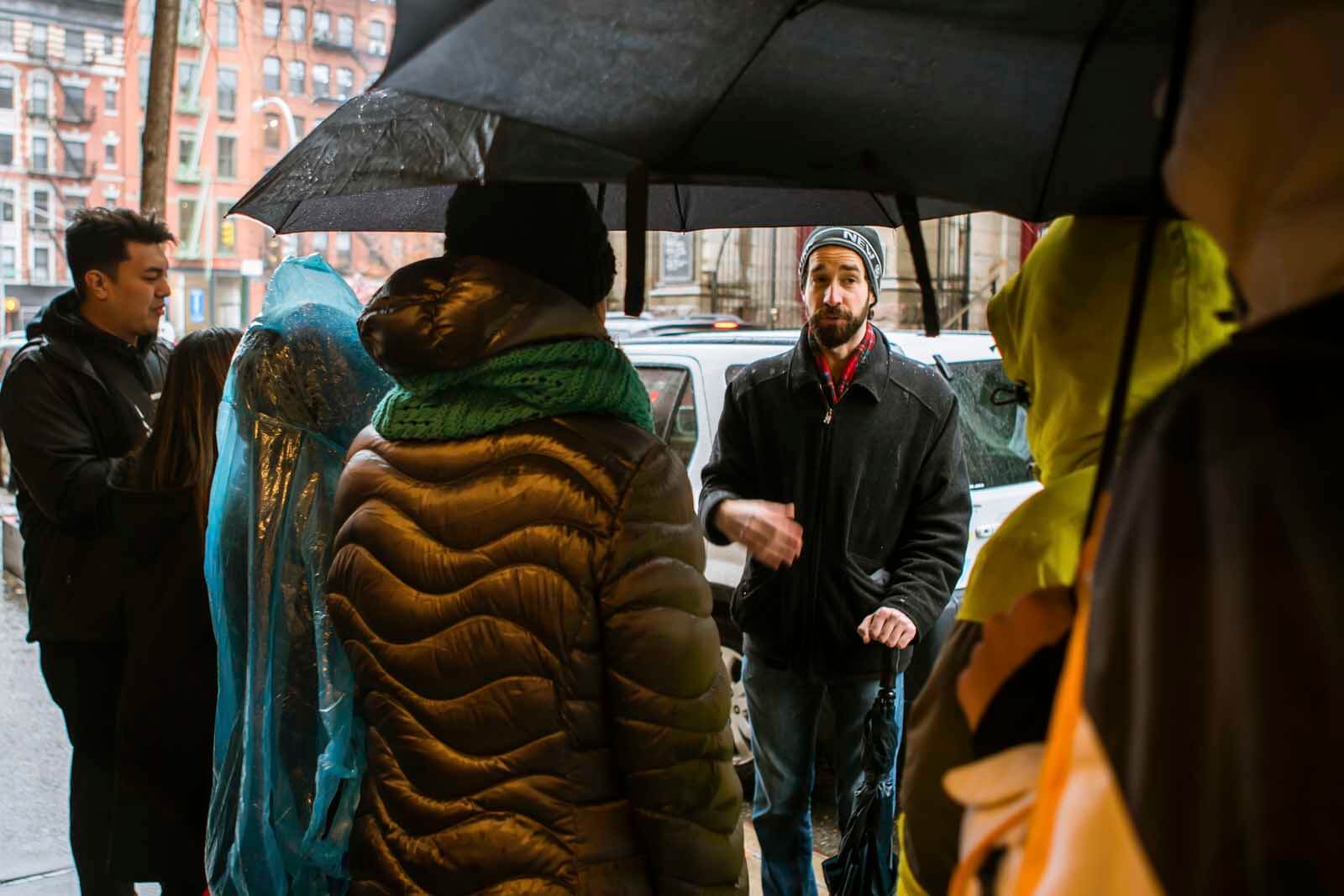 If you've been following us long enough now you'll know we love introducing ourselves to a city by doing a food tour. It's honestly the best way to get to know a city, though it's food because there's always a story or history that goes behind the food of an area and it's also delicious. We highly recommend checking out Foods of NY Tours, they have many and we would love to eventually do them all!
We also recommend checking out the beautiful homes that belong to the MacDougal Sullivan Gardens, taking a visit to Washington Square Park which is surrounded by the NYU campus and always has something going on, visiting the Whitney Museum of Art, and visiting America's oldest apothecary at the original C.O. Bigelow location here in the village as well.
Another reason, as if you needed any more, of why Greenwich Village is one of our favorite places to visit in New York City is because of the entertainment. Be sure to check out a show at the world-famous Comedy Cellar here. Reserve your tickets in advance and if you're lucky you'll get surprised with any of the famous comedians that pop in unannounced to perform. We had a blast during our show even though we didn't get any surprise celebrities. We will be doing this again on our next visit!
We also recommend grabbing a drink at Dante, a famous spot frequented by celebrities that are famous for its cocktails. And to check out Do, the famous cookie dough dessert parlor that often has a line wrapped around the street in the summertime!
If you have a sweet tooth check out these awesome hot chocolate spots in NYC too!
Upper East Side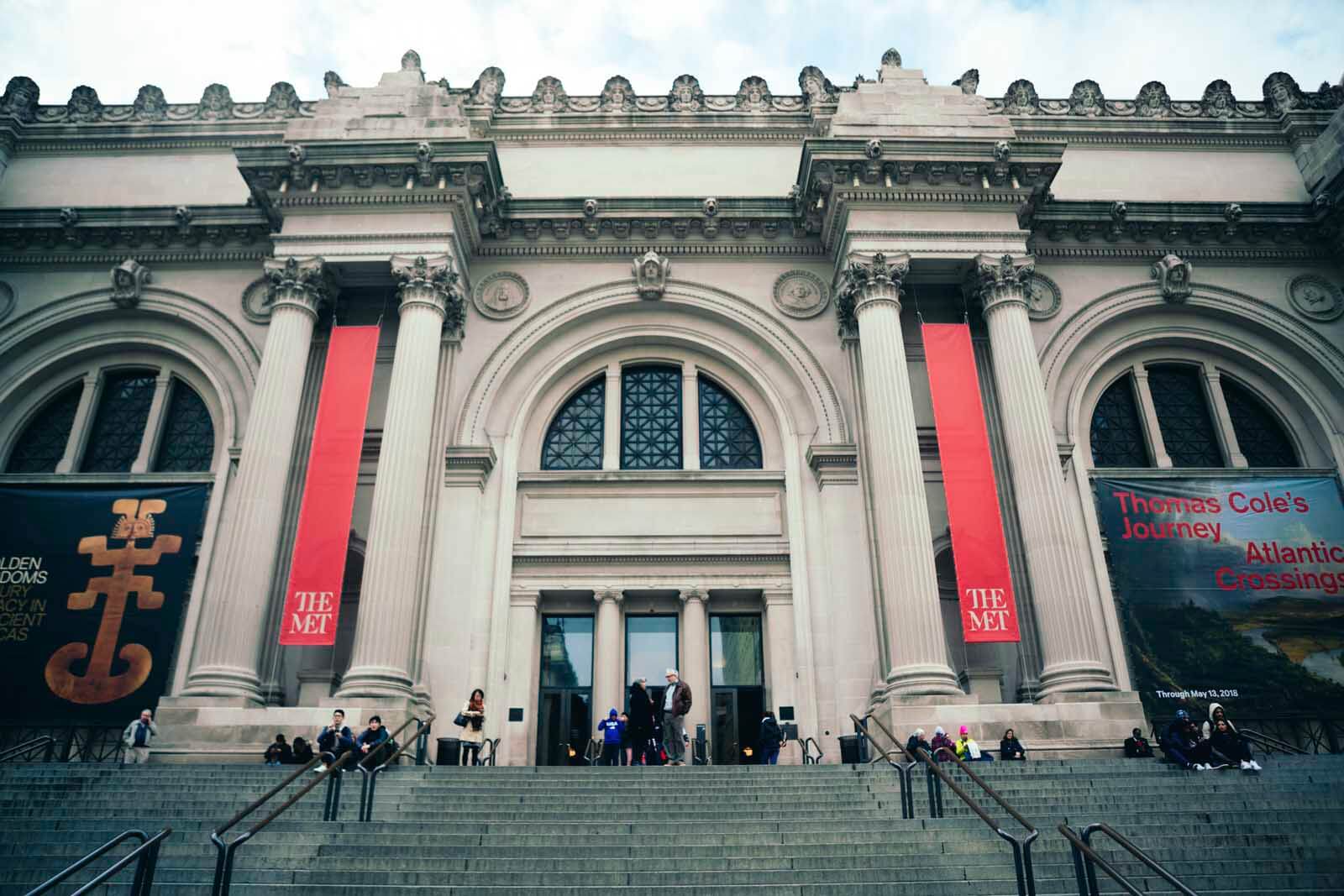 Another one of our favorite places to visit in New York City and where you can find some of the best New York attractions is in the Upper East Side. This upscale and posh neighborhood is a beauty to look at neighboring Central Park with its brownstone and luxury high rise buildings.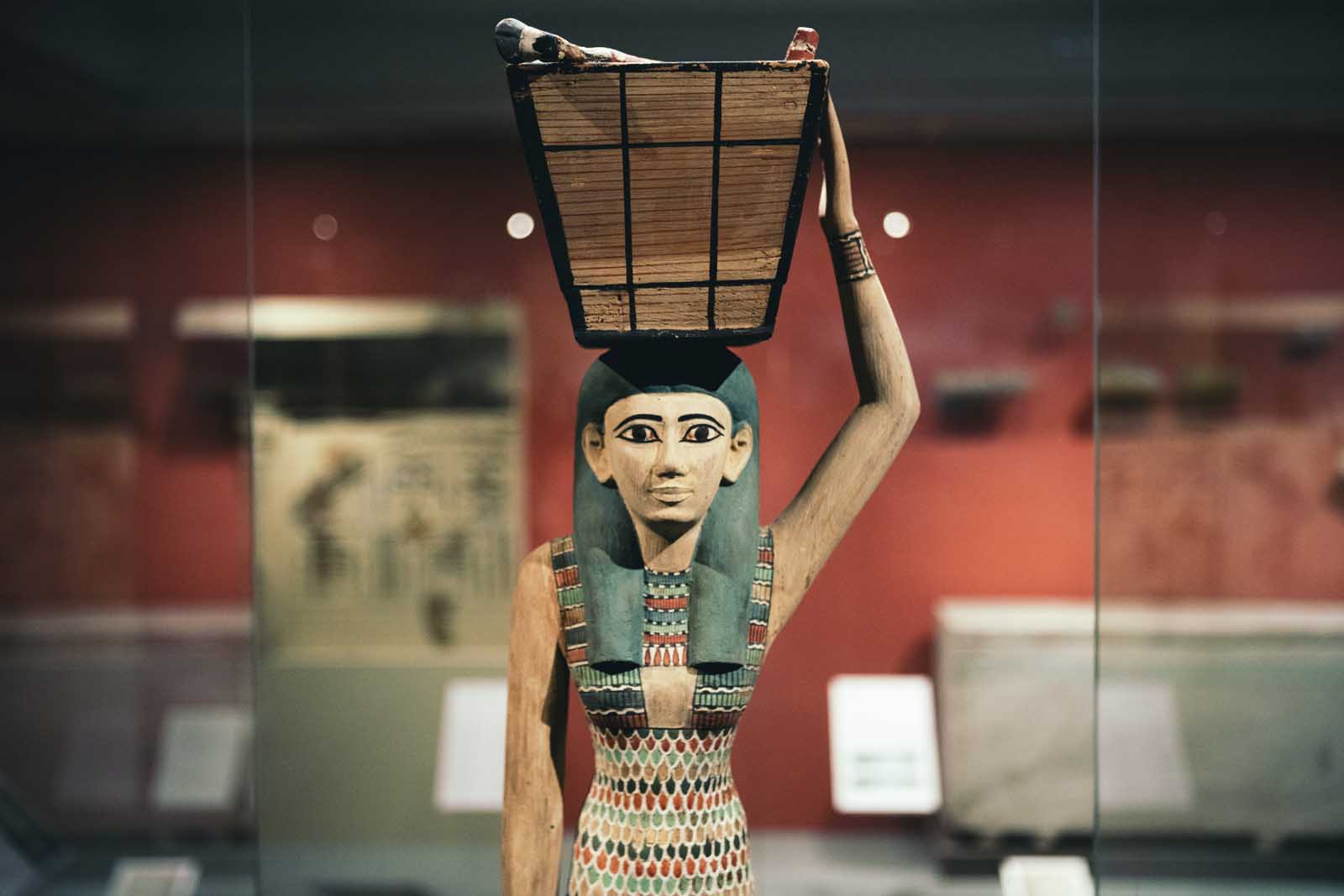 We could have spent a month wandering through and admiring all the art and exhibits on display at the Metropolitan Museum of Art. We only spent an afternoon here, which just isn't enough time for one of the largest museums in the world. Some of our favorite exhibits included Egyptian Art and the European paintings, but we both decided we have to come back again and give ourselves far more time.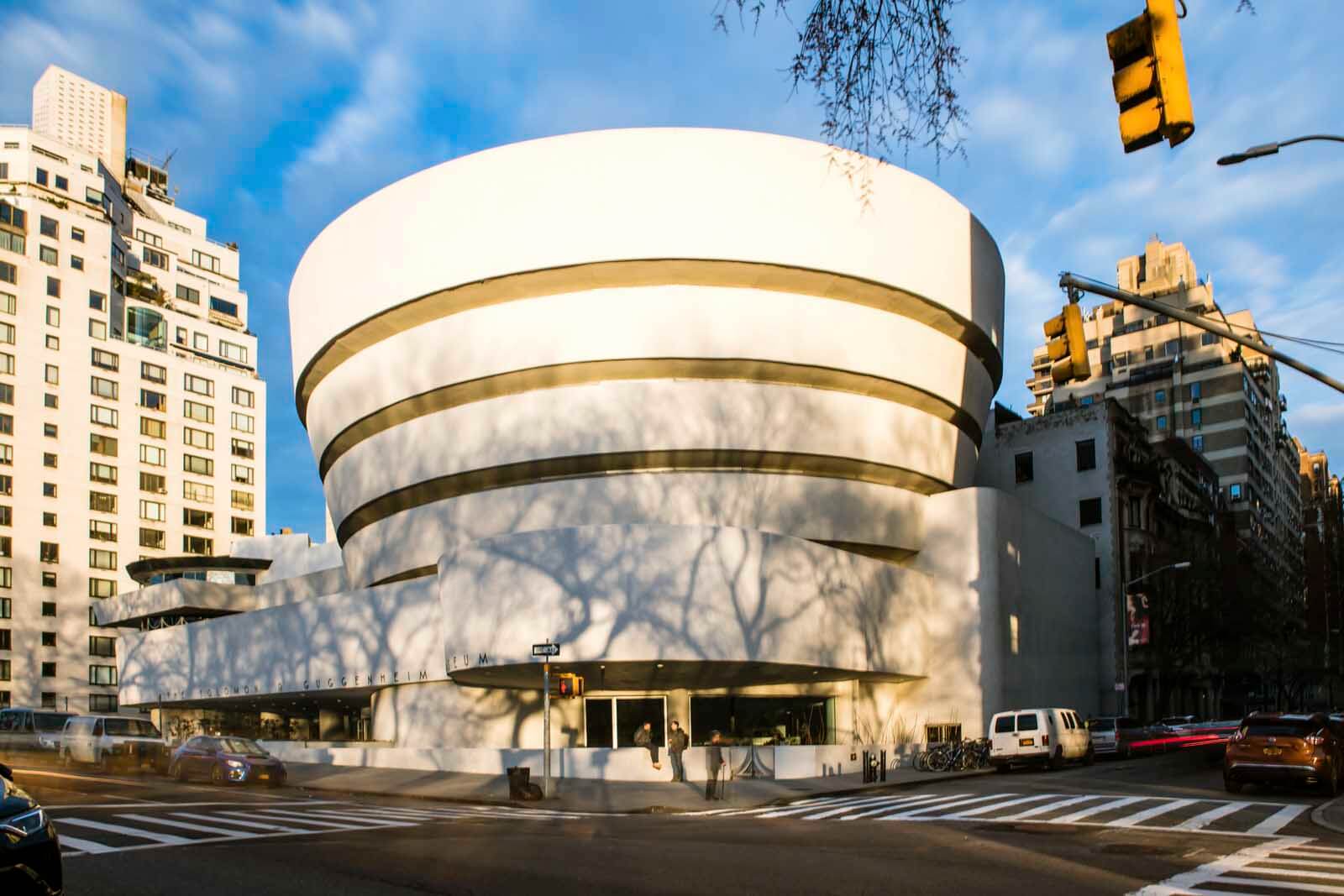 Along the museum mile, which includes the MET is also another one of our favorite places to visit in New York City, the Solomon R. Guggenheim Museum. We sadly didn't make it inside on this trip but we admired and appreciated the gorgeous architecture by Frank Lloyd Wright from the street.
Besides all the great museums, you also have great shopping here along 5th avenue, even if you can only afford to window shop the gorgeous window displays of the department stores. I also like the Upper East Side because back in the day during my college years, Gossip Girl was my guilty pleasure television and the Upper East Side is where the cast of the Manhattan elite all lived and went to school for most of the series and you can even track down many of their filming locations.
Central Park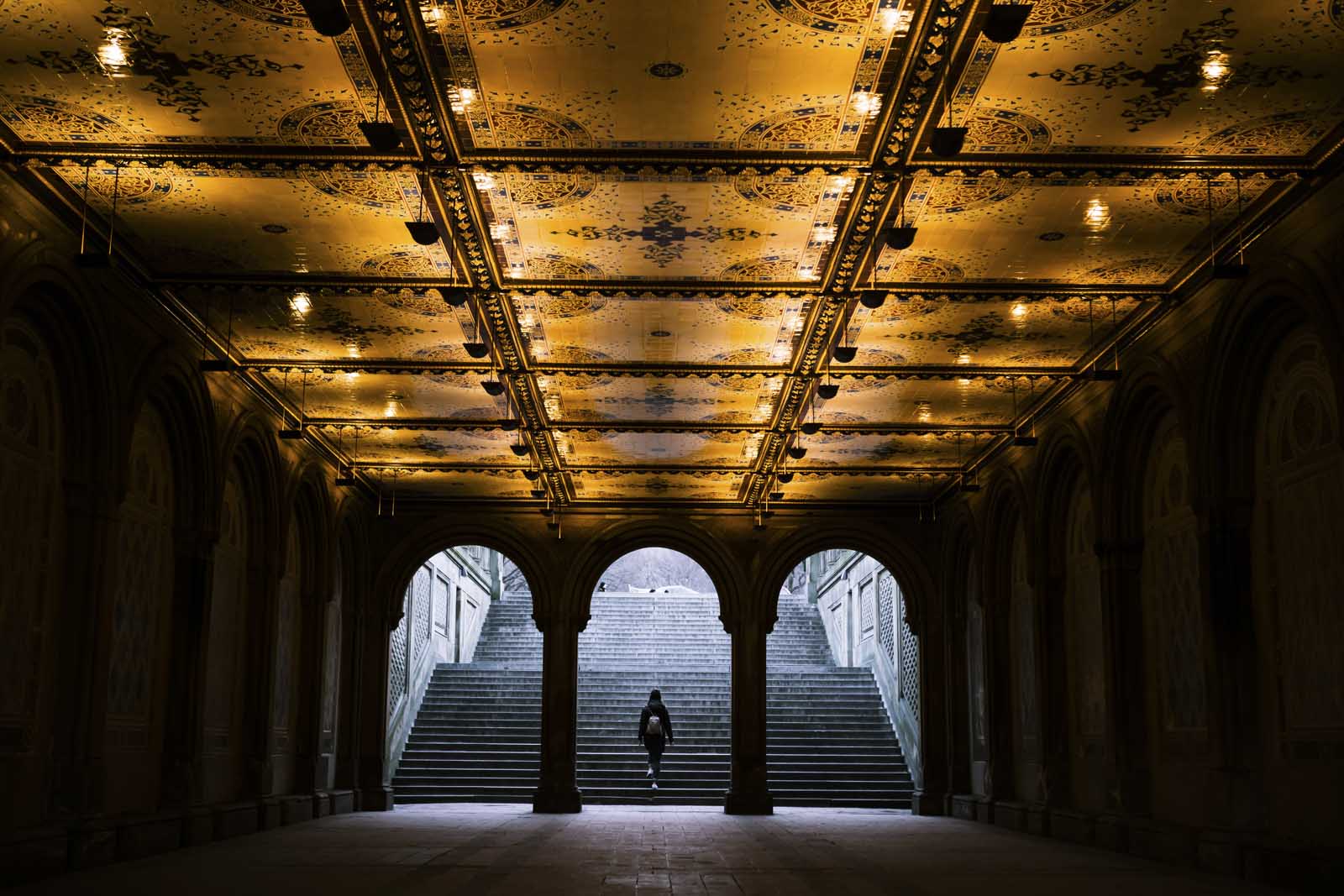 A trip to the city is not complete without visiting Central Park in the heart of Manhattan and one of our favorite places to visit in New York City and most popular NYC attractions. My first time visiting Central Park I managed to get lost somewhere in the winding pathways of the wooded Ramble area. It was weird knowing I was somewhere in the middle of the city but couldn't see a skyscraper anymore, I couldn't take being lost anymore and ended up paying a kind homeless man who showed me the way out. Embarrassing, yes, but it's also funny.
Besides that traumatic hour lost in Central Park all those years ago I found the courage to come back and LOVE how removed you feel from the city even though you're right there! Our cliche favorite spot is the gorgeous Bethesda Arcade and Fountain. We love when there's a busker playing in the arcade because the acoustics are amazing and it really is just an experience that makes you pinch yourself to see if you're actually here or just fantasizing about being somewhere beautiful and relaxing.
There's also the beautiful Loeb Boat House which is famous in the warmer months for lovers to get in a rowboat or dine at the restaurant overlooking the lake, the picturesque Bow Bridge, even a secret cave whose entrance has been sealed, and Belvedere Castle.
Upper West Side
Another one of our favorite places to visit in New York City, even though we only got a small sample of it on this trip, is the Upper West Side. We felt like this neighborhood was a bit more relaxed and if you're a fan of Seinfeld or 30 Rock, the television homes to Jerry Seinfeld and Liz Lemon!
Some of the best attractions in the Upper West Side include shopping, Central Park, and the Museum of Natural History. Another massive museum in the city that needs more than an afternoon! We were impressed with the sheer size of this place and realized we needed to move along from admiring the real life looking paintings with taxidermy stuffed animals in the North American mammal section. This is a great rainy day activity or a place to take the whole family, the best part would be that you only have to pay as you wish to enter! So if you're visiting the city on a budget, this is a good place for you to visit.
The Upper West Side is also home to the Lincoln Center for performing arts. This is where you can get a taste of the local arts and culture by going to the ballet or opera. The buildings alone are worth admiring. We only saw a movie at the nearby cinema in the area, but we'd like to come back and see a performance.
The Upper Westside is also home to the Julliard School, which sort of makes sense since it's proximity to the world-famous performing arts center.
Financial District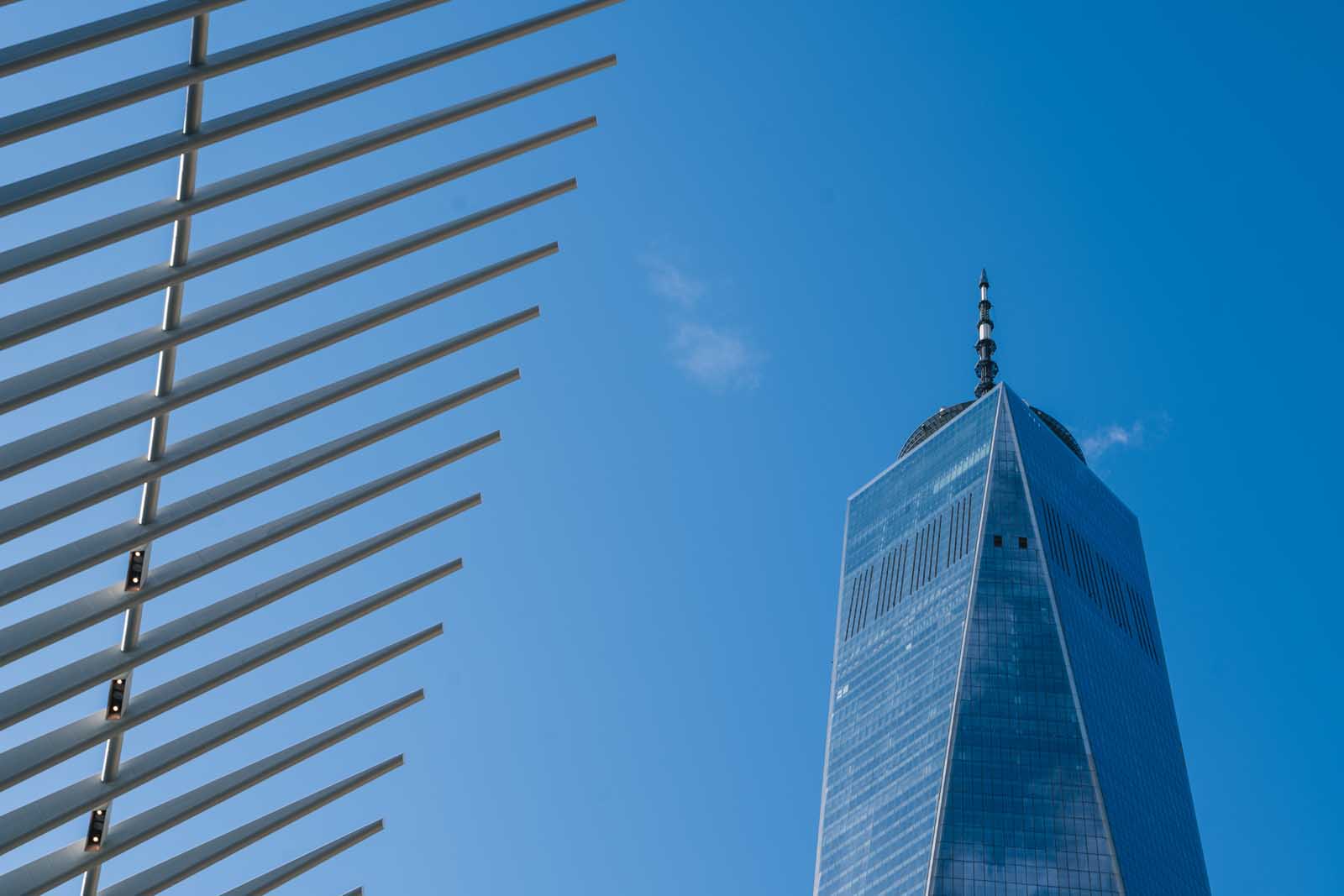 Of all the areas of Manhattan, we probably visited the Financial District the most. This is a place to visit in New York City during your trip. The financial district is more than just Wall Street and where a good chunk of the city does business, there are great restaurants, views of the Statue of Liberty from Battery Park, and home to the Charging Bull and the Fearless Girl.
This area is also filled with some of the oldest buildings in the city and most historical points of interest in New York City like Fraunces Tavern where there's a full-on museum, bar, and restaurant and is the oldest tavern in the city and served as the headquarters for George Washington during the American Revolution.
A few more notable NYC attractions and historical points of interest in New York City in the Financial District include Trinity Church, Bank of New York, Alexander Hamilton U.S. Custom House, and the New York Stock Exchange to name a few.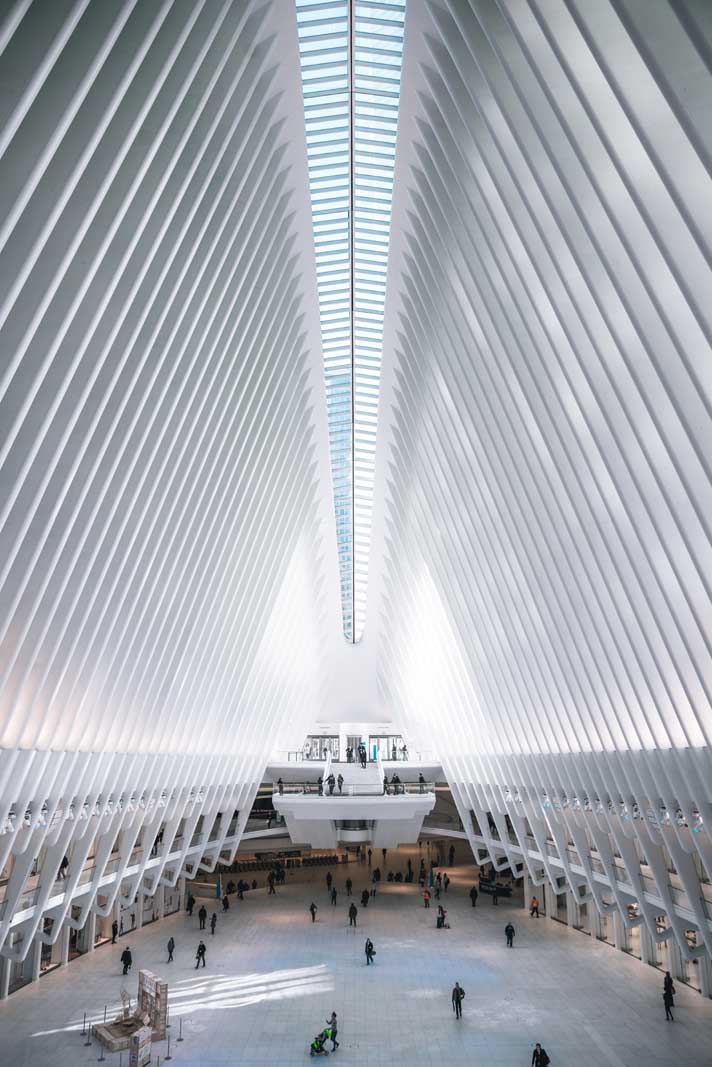 One of our favorite places to visit in New York City would be the Oculus, the new transportation hub for the World Trade Center that took way too long to complete and caused a bit of controversy for also spending too much money.
But the end result is phenomenal and this piece of architecture is truly a piece of art. You'll recognize the inside immediately as it's become a famous photo and Instagram worthy spot.
The interior is a shopping mall that connects to the subway. The exterior is designed to look like a dove in flight, but it looks more like a Skeletor dove to us. This is also where you'll be if you want to visit the somber but significant 9/11 memorial.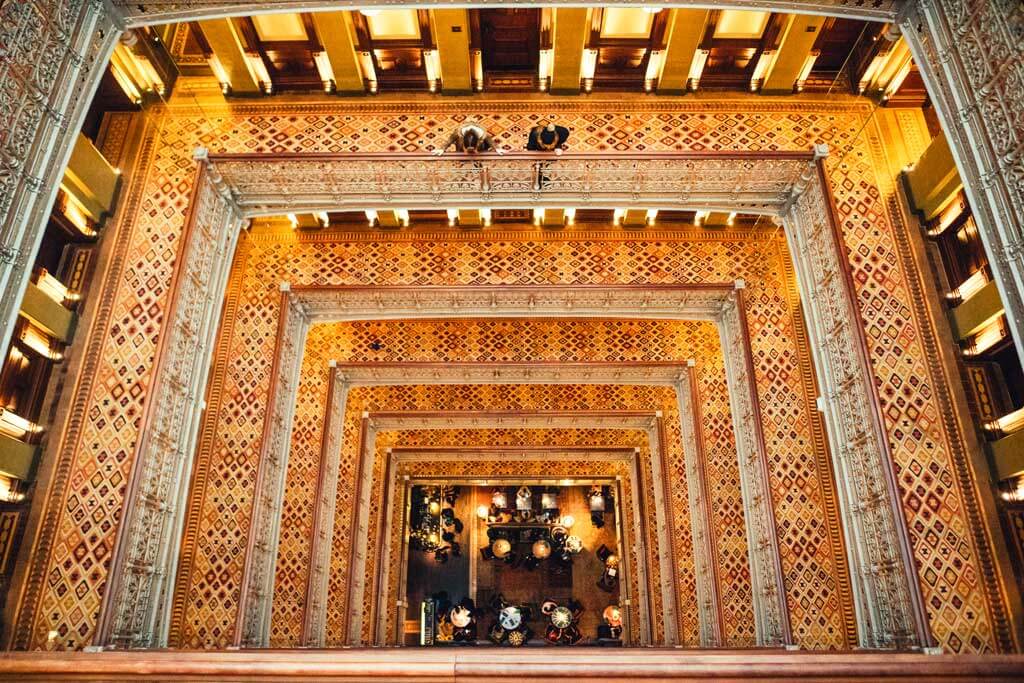 The Financial District is also home to one of the coolest hotels we have ever seen. The Beekman Hotel is located in a beautiful building from New York City's Victorian architectural yesteryear that was abandoned for decades before the Thompson hotel group came in and renovated the space beautifully and similarly to the original.
When you walk into the Beekman you feel like you've entered a scene from the Great Gatsby. The 9 level hotel screams of a Wes Anderson scene with its symmetry and vintage appeal. We love that you could go to the top floor of the atrium and look down at the bar below. This is a place that we highly recommend stopping by for a few photos and a drink.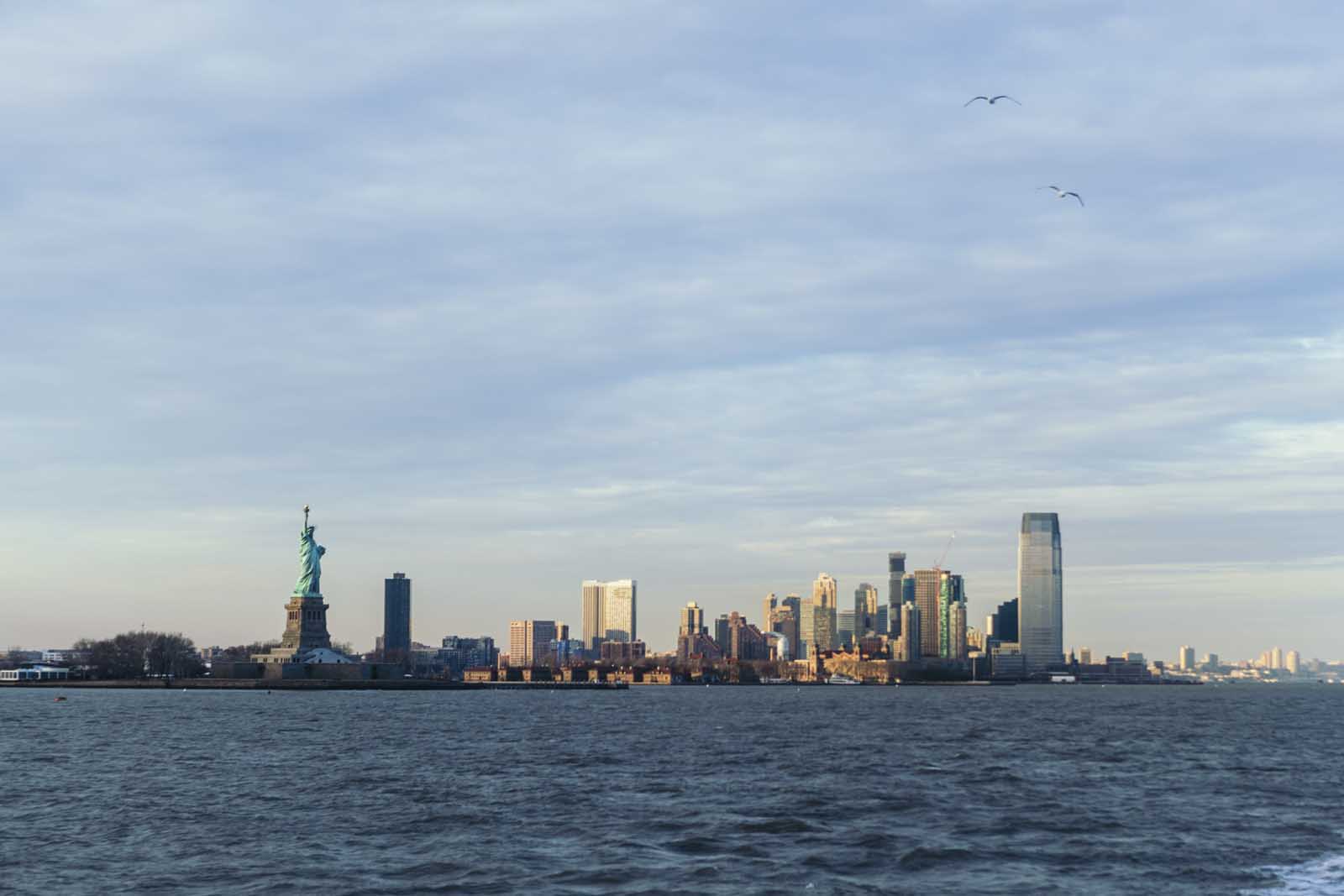 Another one of our places to visit in New York City we recommend is seeing the Statue of Liberty for free from the Staten Island Ferry. Departing from Whitehall Terminal in the Financial District every 30 minutes, you can hop aboard the free commuter ferry for the 25-minute cruise offering stunning views of Manhattan as you leave as well as passing right by Lady Liberty herself.
Besides being absolutely free, you can also bring your own beer on board, or buy it on the ferry to enjoy a drink while you ride! This ended up being one of our favorite experiences since we did this right around sunset and the lighting was just perfect.
If you want to get to Red Hook in Brooklyn in a snap we also recommend riding the Ikea Ferry for just $5 from Pier 11. The ferry ride is only 15 minutes and you are dropped off at Ikea which is only a few minutes walking distance from some great restaurants and bars in Red Hook. This will save you a ton of time as opposed to the subway if you already happen to be in the Financial District.
Tribeca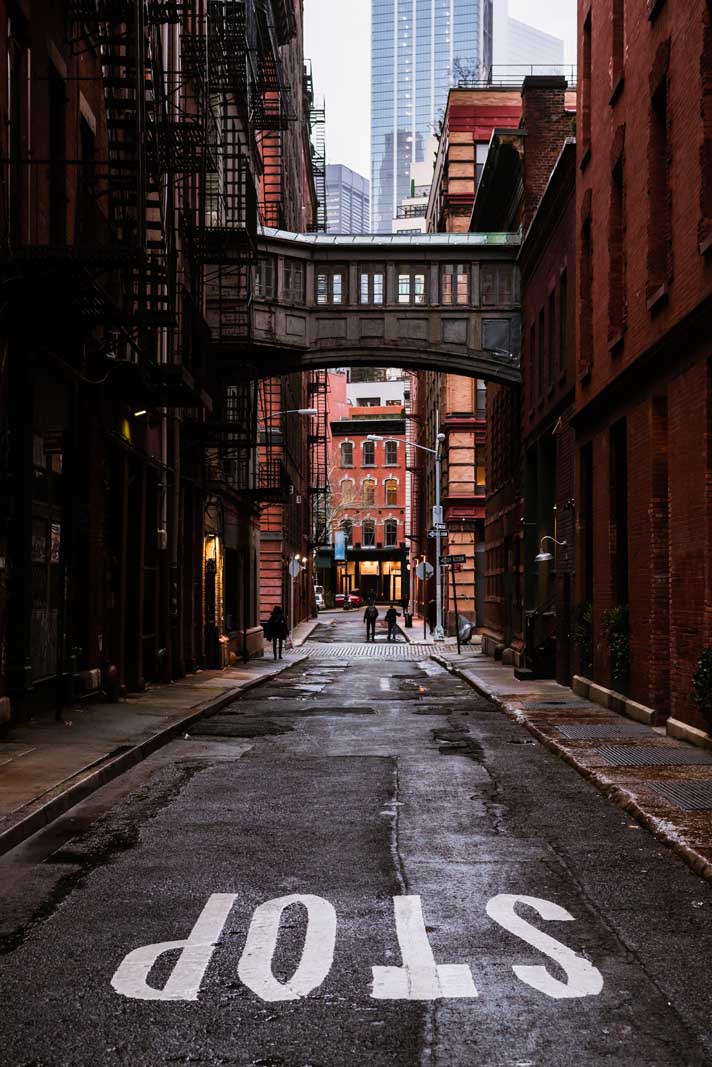 Another amazing place to visit in New York City is the Tribeca neighborhood. This is actually one of our favorite places to photograph and just stroll through in the city. The neighborhood is beautiful and where you can find some of the last cobblestone streets in the city as well as beautiful brick and brownstone buildings. It's no wonder why this is the most desirable and expensive places to live in the city.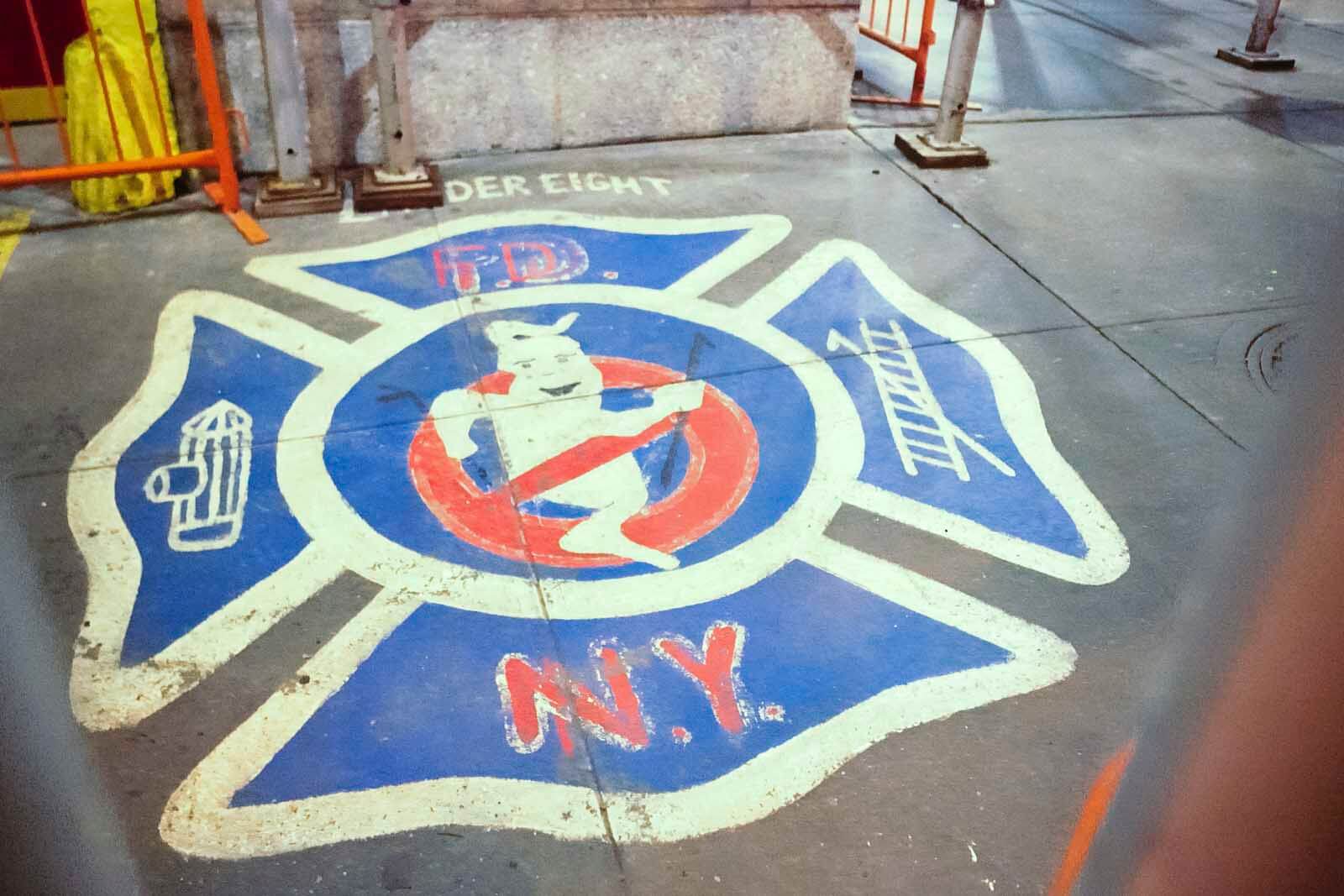 We recommend just taking a stroll through the streets and admiring the beautiful architecture, this is where you'll find picturesque little spots like Tiny's and even cool alleyways. If you're a Ghostbuster's fan you can also visit the Hook & Ladder Company 8, which was their headquarters in the movie franchise.
Sadly, it was under construction during our visit so we only got to admire the Ghostbuster's logo on the sidewalk.
A unique experience you can enjoy in Tribeca is the Dream House, which is a light and sound installation hidden in plain sight. You have to find the door that leads up to the third floor of an apartment building where artist couple Lamonte Young and Mariane Zazeela created a space for you to unwind. We didn't quite get it, but we tried it. If you move around the room and move your head from side to side the droning sound changes. Anyways, if you feel like trying something different you can check this out for next to nothing. The suggested donation is $9, but you're able to pay what you can afford.
If you happen to be in Tribeca during the spring be sure to see if the Tribeca Film Festival is going on while you're at it!
Midtown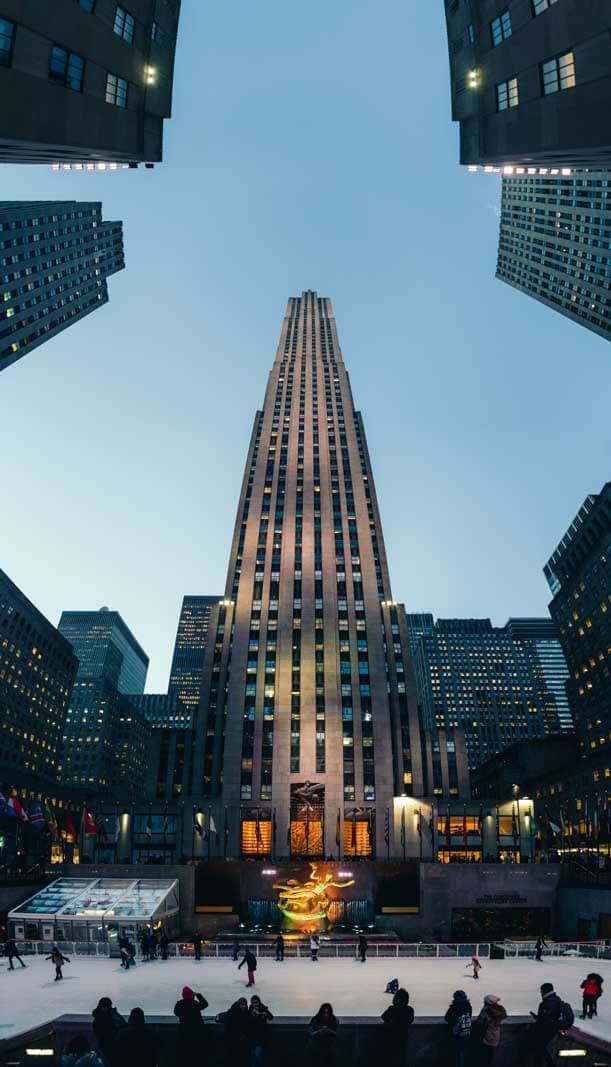 Probably the most popular place to visit in New York City is Midtown. This is where most of the tourist action happens and where some of the most famous buildings and attractions are. Locals will avoid Times Square like the plague, but we try to visit at least once per trip to the city. There's something about the flashy lights, crowds, traffic, and the electric buzz of the place we like to get a small dose of and it's like Hollywood Boulevard, you have to at least just see it for yourself even if it ends up being a place you despise.
This is where you can also visit famous buildings and get a birdseye view of the city from the Empire State Building and the Top of the Rock at Rockefeller Plaza. Our favorite NYC skyscraper though is the gorgeous art deco Chrysler Building.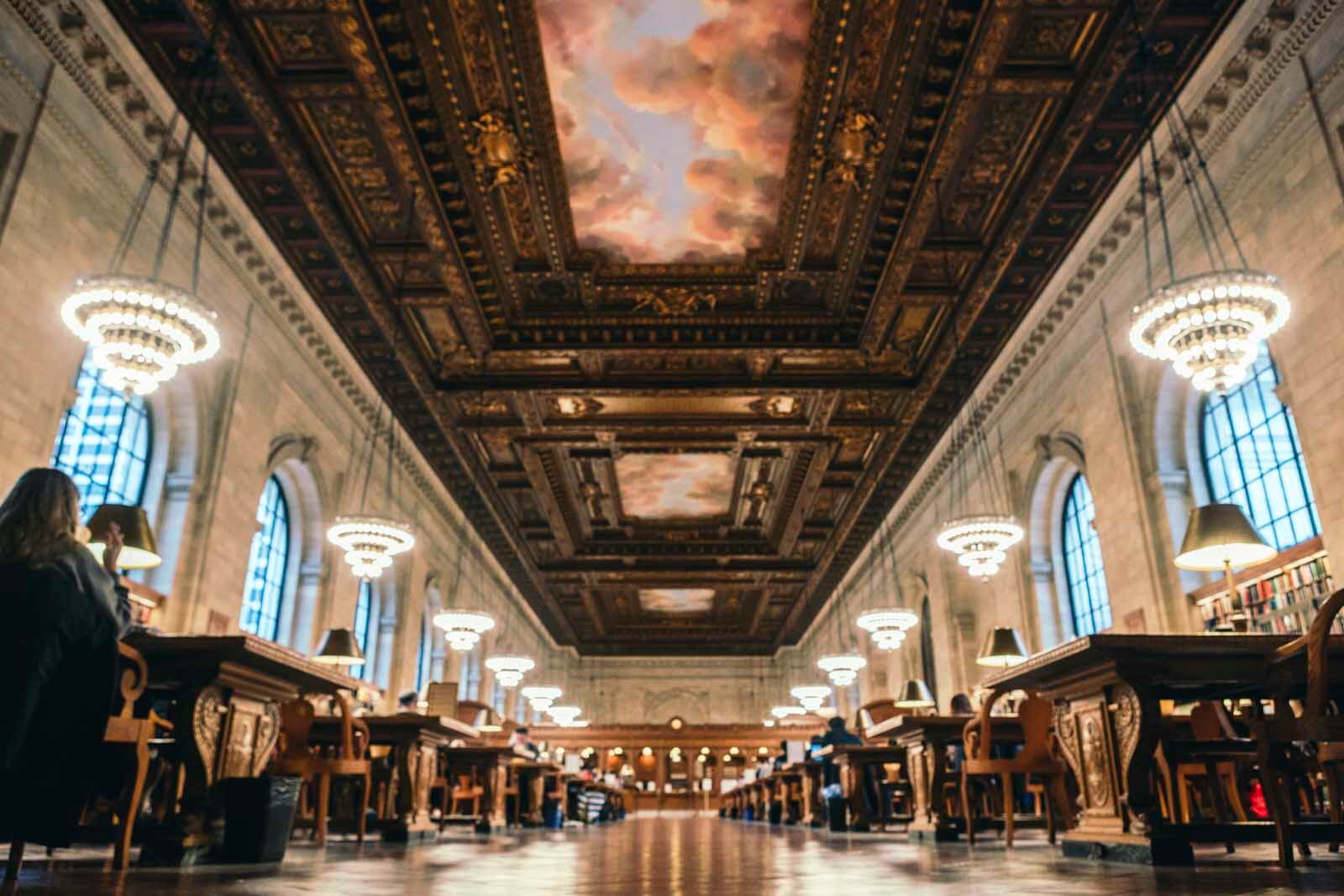 Check out Broadway in the theater district, and after hit up one of our favorite evening drink spots at the Russian Samovar. One walk into this place and you'll feel like you've been transported somewhere else. They serve infused vodka, some are bizarre flavors like horseradish, but it's an experience you won't forget! This is also where a scene from one of the final Sex & the City episodes took place!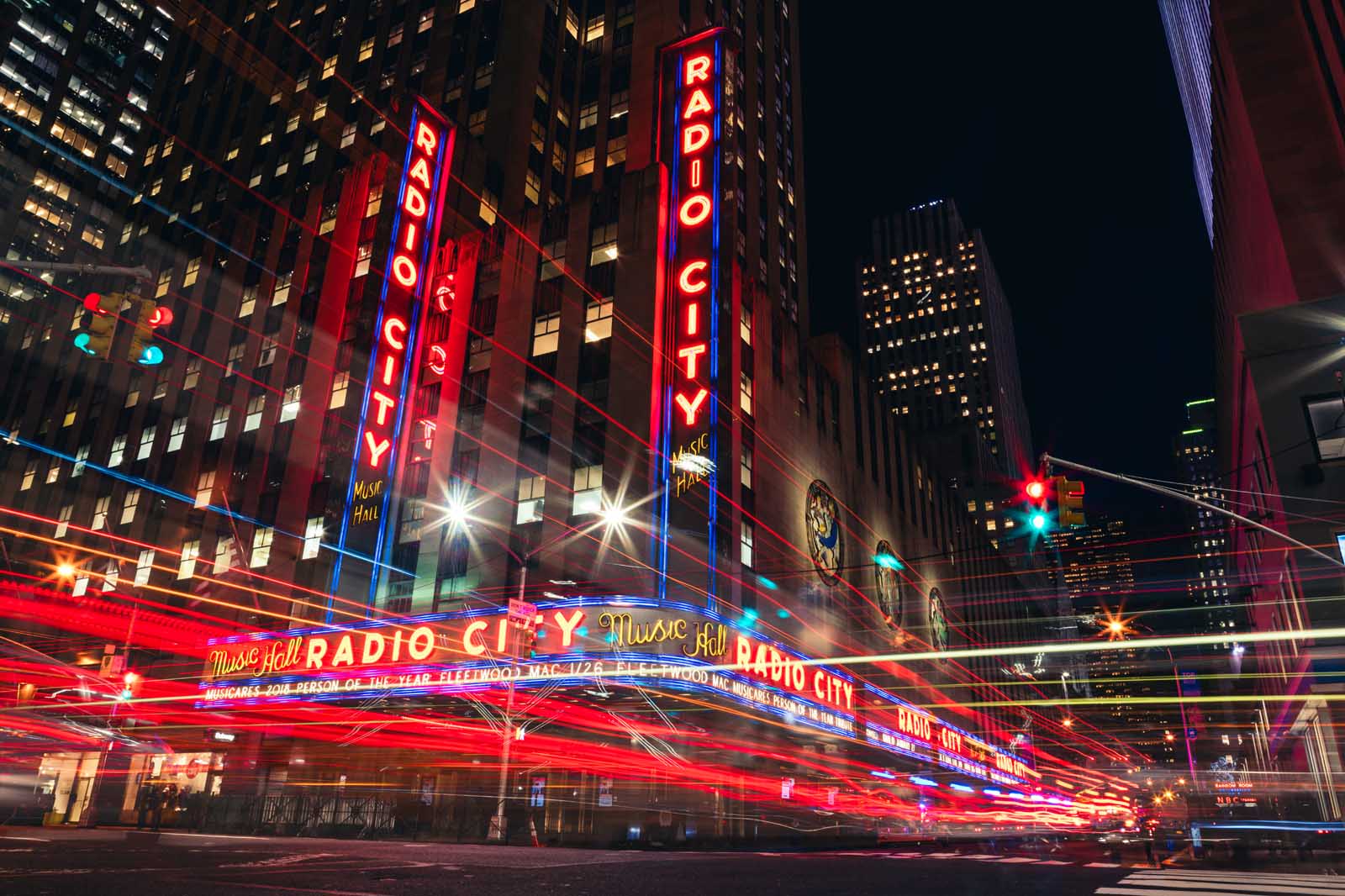 And you can't visit Midtown without passing by the famous Radio City Music Hall, going inside the timeless Grand Central Terminal, and checking out the beautiful interior of the New York Public Library which is one of the most beautiful libraries in the world. All of these are amazing places to visit in New York City and NYC attractions.
Flatiron District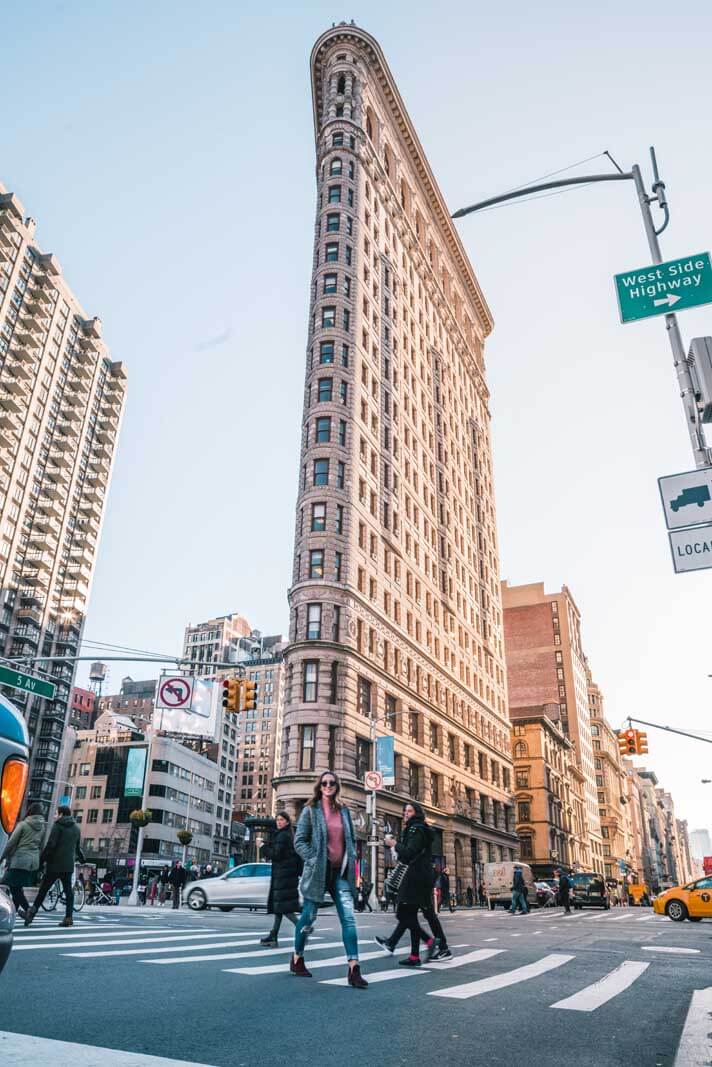 The Flatiron District is another one of the coolest places to visit in New York City in our opinion. Home to high rise apartment buildings and offices you wouldn't think there would be much to do in this area but there's actually alot of great shopping and eating in the area, surprise surprise!
The best shopping is between 16th street and 24th streets, you can find many household clothing brands, upscale shops, and you're getting super close to Herald Square where the famous Macy's is.
For food, you have one of the locations for the popular food hall and market by chef Mario Batali, Eataly. One of the coolest spots we checked out in the Flatiron was The Smith. We had cocktails and amazing blue cheese chips here thanks to our friend Samantha. We were told dining here was also a great experience, however, we didn't get to do that this trip.
If you're looking for an Instagram worthy drink place then you can always head to Cha Cha Matcha, which I was swooning just over the colors and decor.
Another bonus about being in the Flatiron District is that you're also pretty close to Union Square which also has some great shopping.
Nolita & Little Italy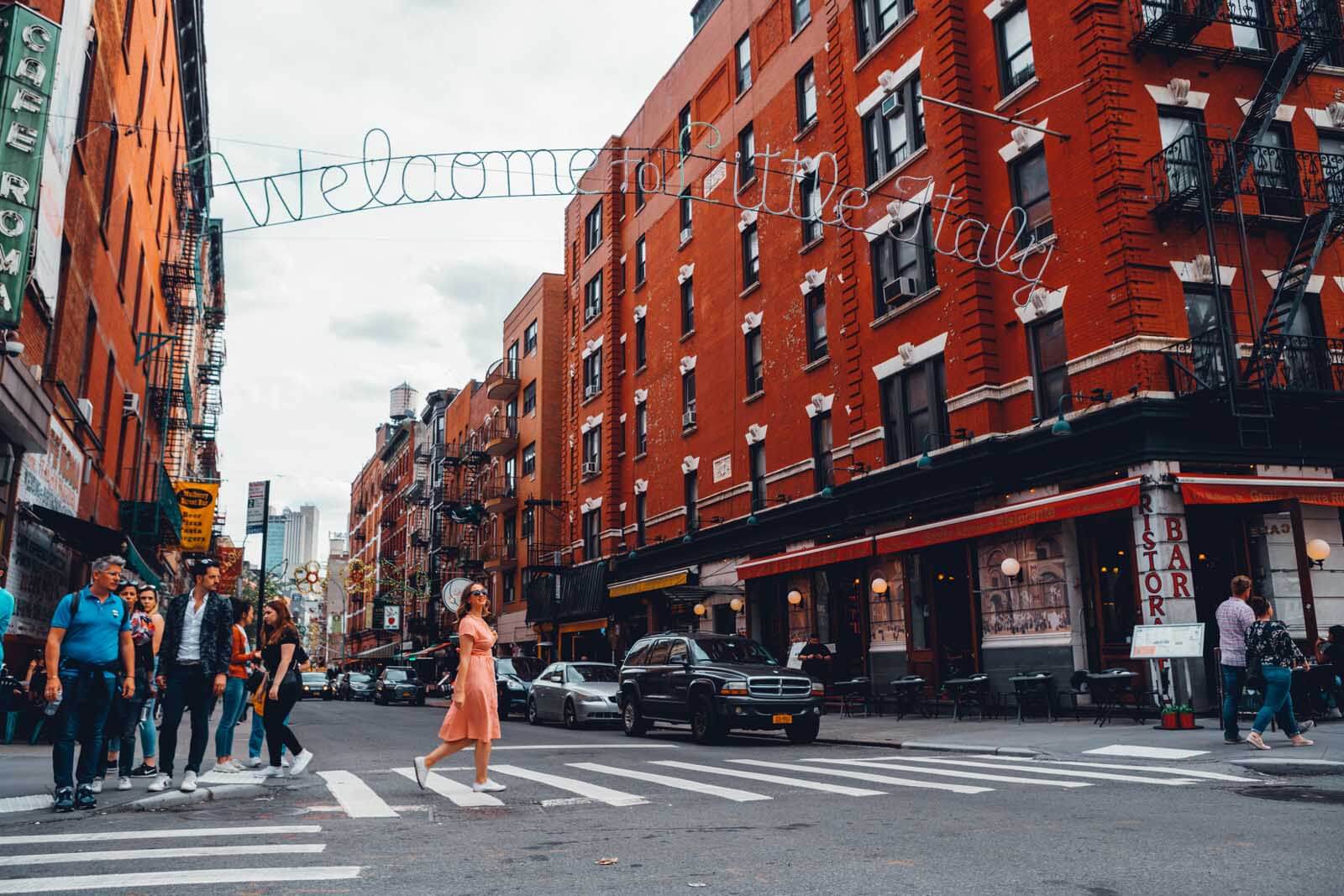 Another one of the most historical and DELICIOUS places to visit in New York City is Little Italy and Nolita. Nolita stands for North Little Italy and its right next door so we are going to lump them together in the same as they are full of great New York attractions from historical points of reference from the Italian mob history as well as Italian immigration, great filming scenes from movies and tv shows we all love, great street art, and incredible food.
We love exploring the different shops and restaurants in the area, we even put together a guide for the best things to do in Nolita and Little Italy as well as a restaurant guide to the area. A few favorites include the historic Lombardi's Pizza, the pink as fuck and highly instagrammable Pietro Nolita, more great wood fire pizza at Emporio, and great dessert spots like the Little Bakeshop on Prince Street.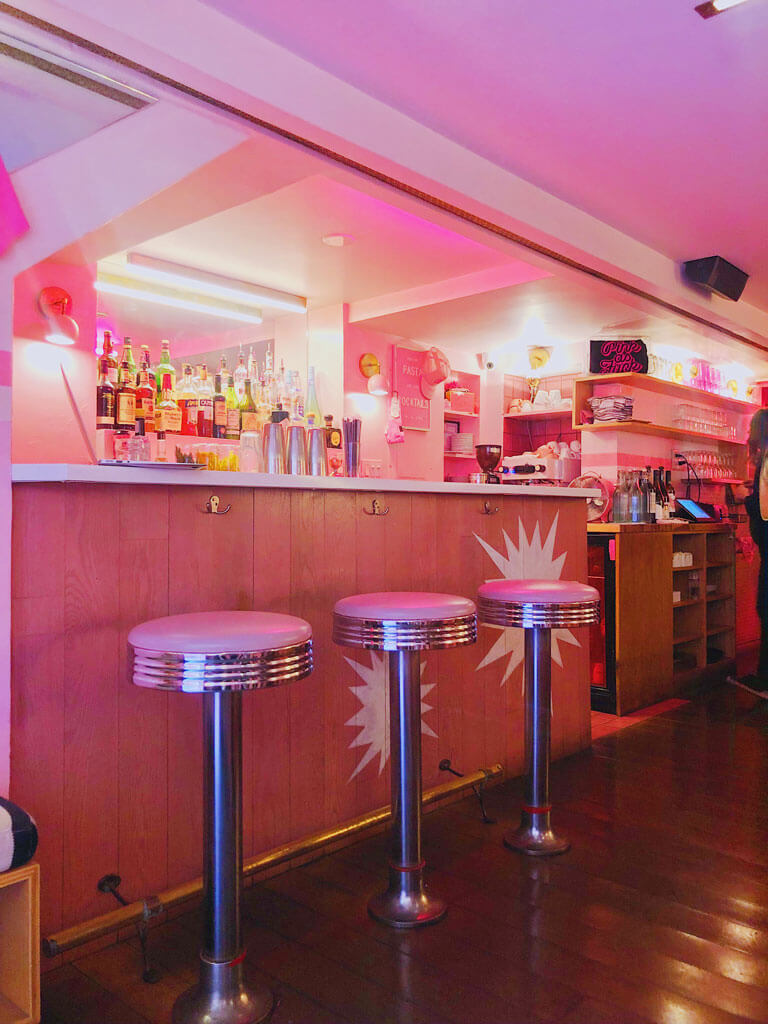 Stroll the streets and make stops at Elizabeth Street Garden while it still exists, men can grab a classic barber shave at The New York Shaving Company, or do a candlelit catacomb tour through the Basilica of St. Patrick's Cathedral.
This is also where you can find filming locations for the Soprano's, the Marvelous Mrs. Maisel, Gangs of New York, and more.
Foods of NY also do an excellent historical food tour through Nolita where you can sample some of the best eats of the city while learning about some of the local history in these NYC attractions filled neighborhood.
DUMBO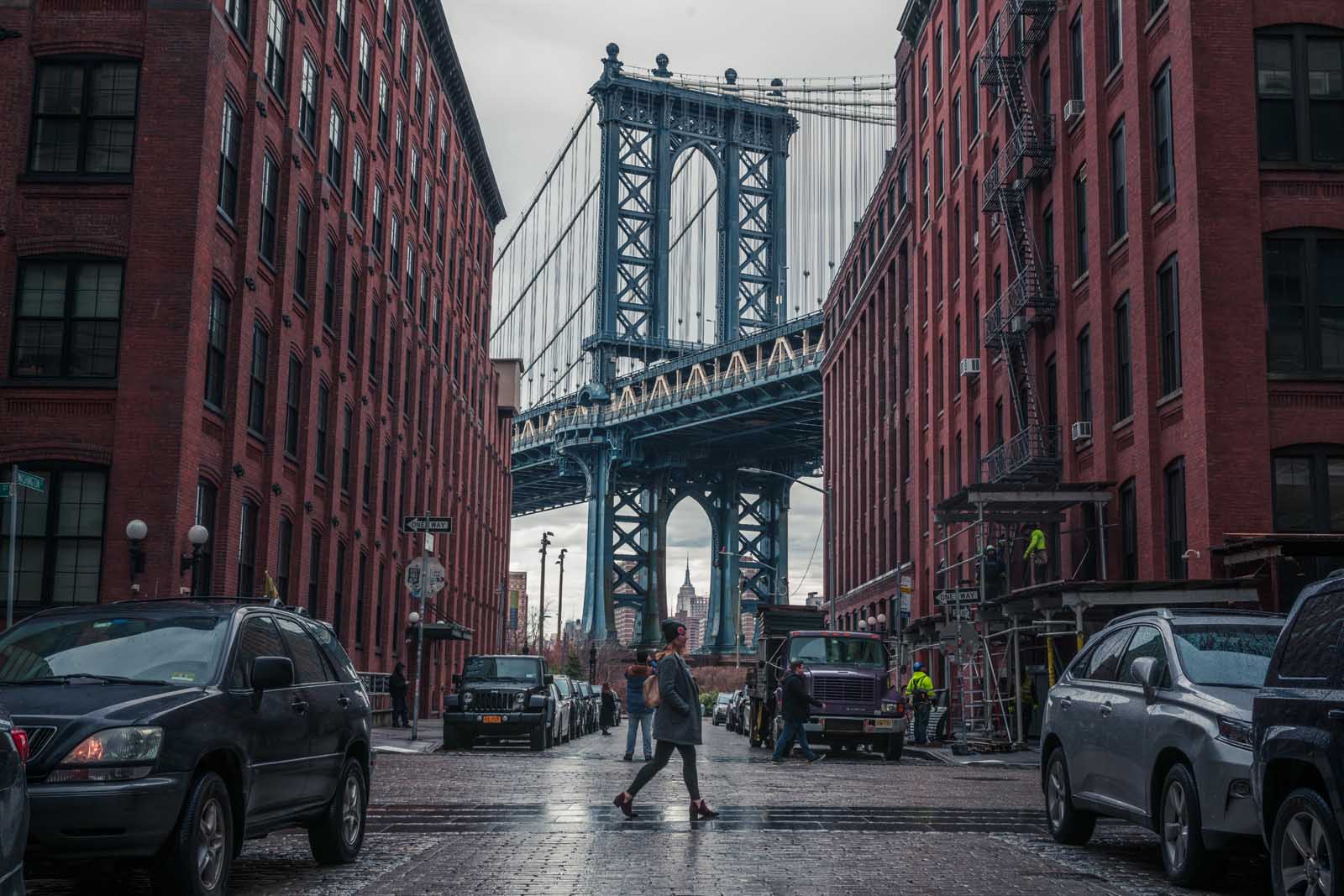 Easily one of our favorite places to visit in New York City is Brooklyn. During our first trip visiting the city together we didn't spend much time here, but over several visits we fell in love with it so much we moved here!
There are so many incredible things to do in Brooklyn, it really does deserve alot more of a write up. But one of our favorite areas to explore is DUMBO.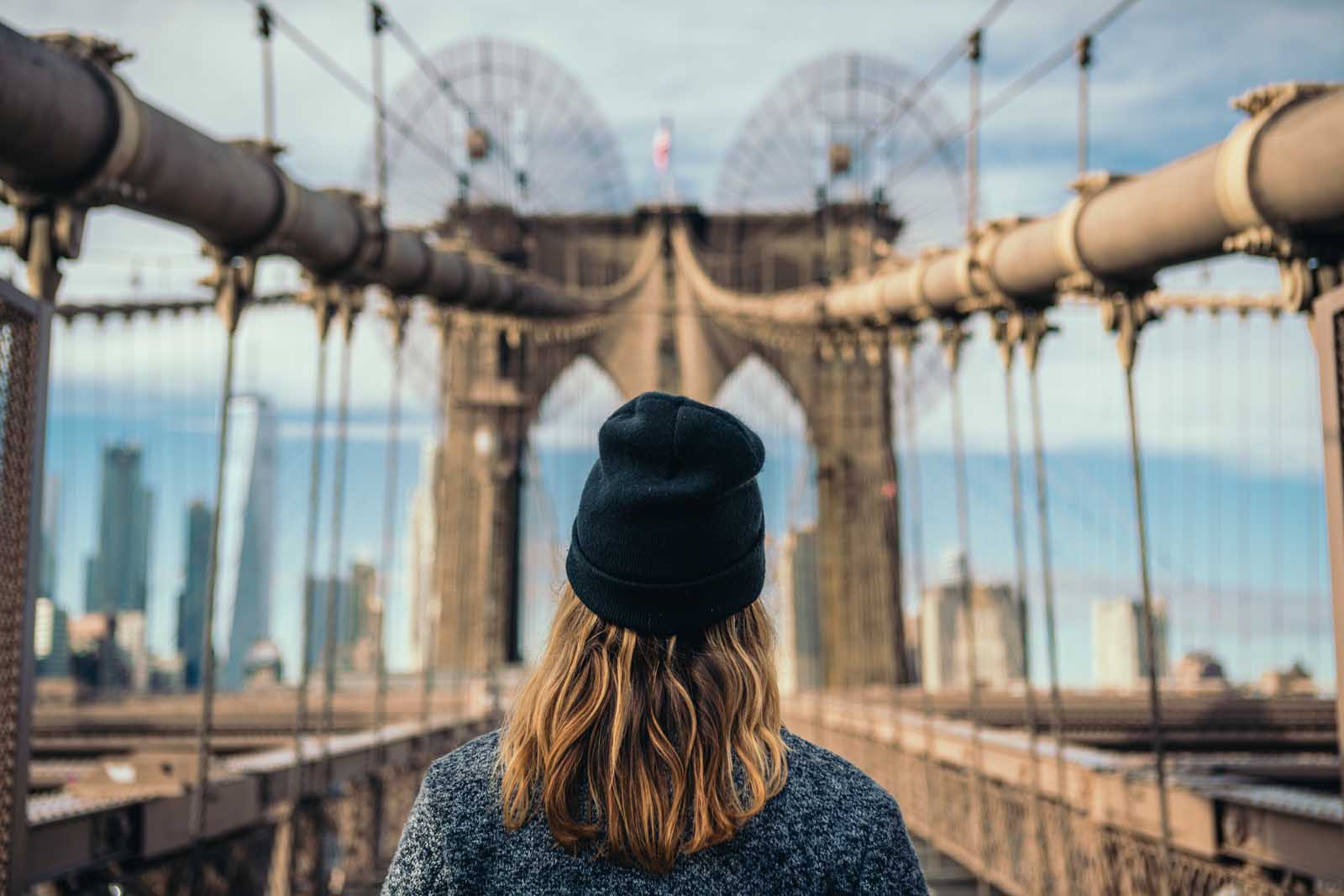 DUMBO is by far one of our favorite places in New York City period. It's just beautiful and yes, it's cliche to love DUMBO. Here, you have excellent views of Manhattan, the Brooklyn Bridge Park, the gorgeous blue Manhattan Bridge, and you can do the iconic walk across the Brooklyn Bridge, which is also a favorite.
Besides having cool views, the architecture here has a cool vibe, it's a hipster spot and even the buildings are hipster. The brick buildings are gorgeous, the streets are amazing, and there are tons of great shops, eateries, and cafes to enjoy.
Things we'll do next time
As we mentioned before, it will take a lifetime to get to see all of or get to know all of the city and see all the best NYC attractions. Seventeen days just isn't enough – so now that we live here we will be checking more off and updating this guide!
Some of our top item New York attractions we'd like to check off are bike around Governor's Island in the summer, get to know Brooklyn a bit better (perfect as we live here now), visit some more museums, go to the Botanical Gardens, and get to know Harlem a bit.
This list will always have new additions, are there any other places to visit in New York City that are a must? Share in the comments below! In the meantime, check out these amazing New York tips by Eternal Arrival.
---
Liked this post on our favorite places to visit in New York City and best NYC attractions? Bookmark this for later on Pinterest below!