While spending only one day in Dublin isn't quite enough to see all of the city, it is a long enough time to get a great impressions.
Before we started a 20 day road trip to see all the things to do in Ireland we could do, like visiting the Cliffs of Moher or falling in love with Galway, we decided to see all that we could do in Dublin a day.
Turns out, it was a lot! Dublin is a pretty popular short trip from practically anywhere in Europe and even some places on the US East Coast, so it's very easy see and do a lot in 24 hours.
Check out our picks for best things to do in during your one day in Dublin.
And if you're starting a road trip like us, consider checking out this awesome Ireland road trip itinerary for ideas!
What to Do in Dublin in a Day
Shop Until You Drop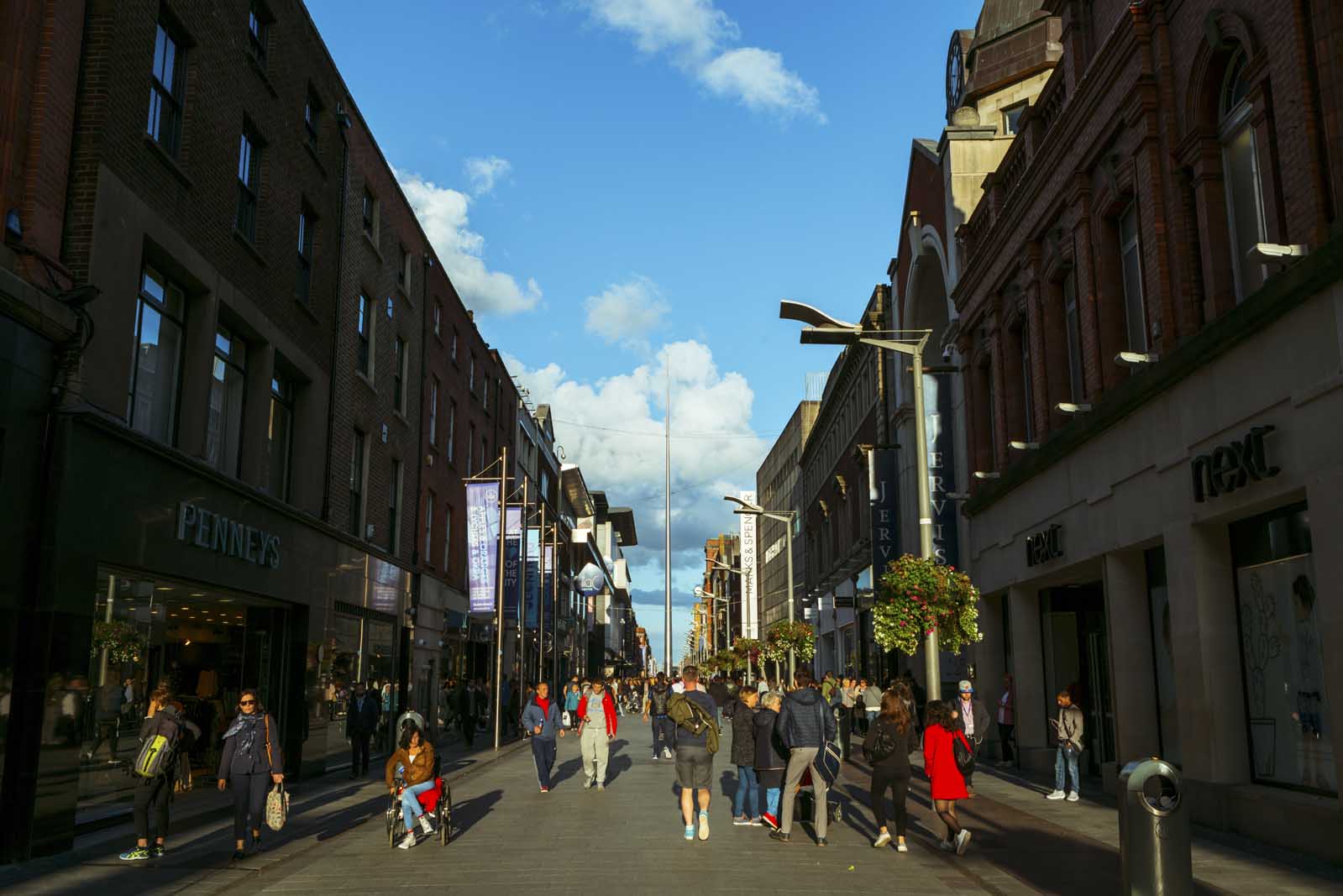 Why not spend your one day in Dublin enjoying some shopping? Some of the best shopping in Ireland is all in one concentrated area near the famous Dublin Spire, the giant silver needle you can't miss while exploring the city, on Henry Street.
You can find everything from big name department stores such as Penney's and other shops for souvenirs and clothing. Don't miss the intersecting streets either, they are full of shops and little restaurants you can dine at when you've shopped up an appetite.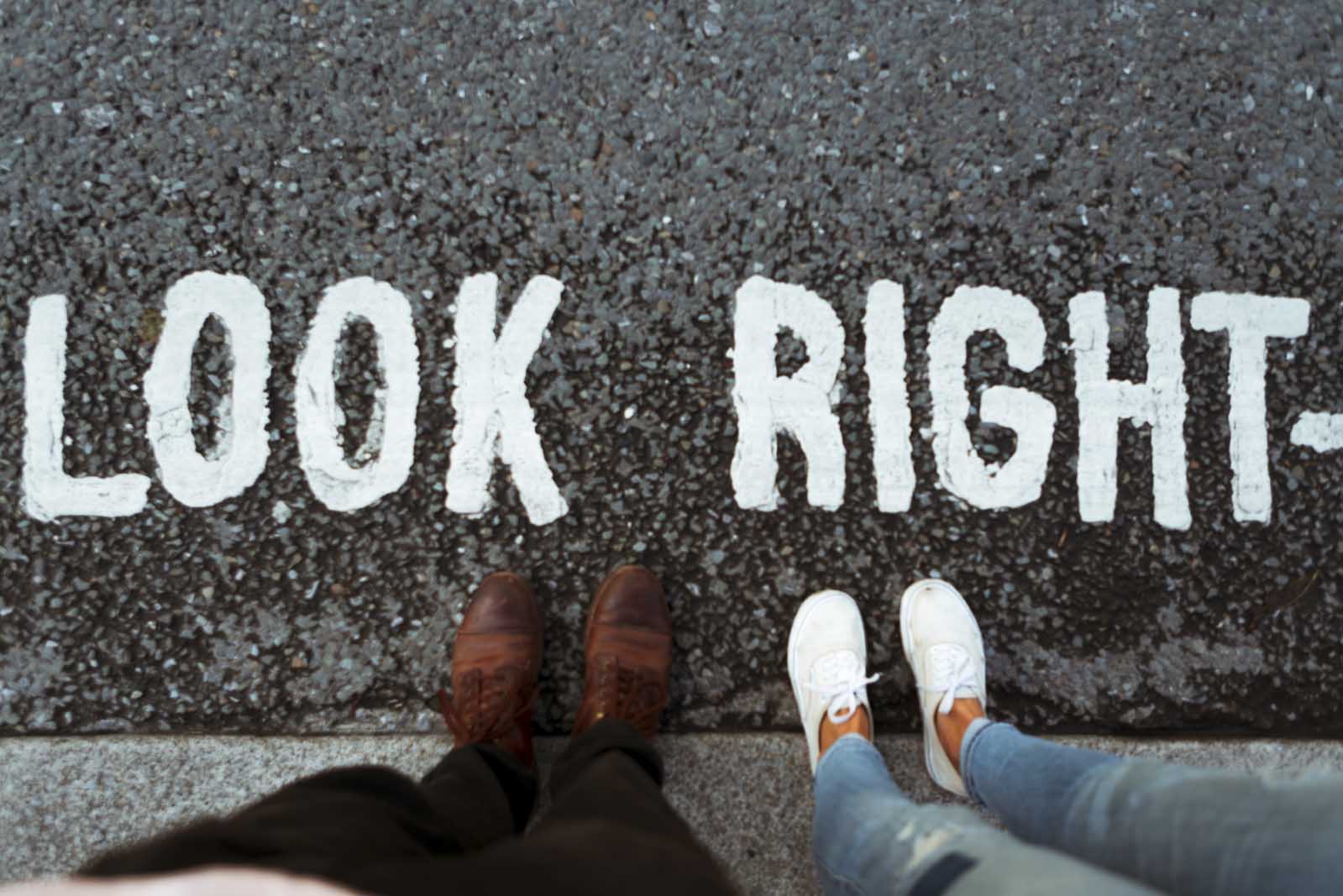 Another amazing place is Grafton Street during your one day in Dublin. Besides having great shops, there's a buzzing and lively atmosphere here with street performers and all. If you're exhausted after shopping head over to St. Stephen's Green for a relaxing break.
Tip: Be sure to stop by a Three Mobile here which allows you to get an unlimited data SIM card for your mobile phone for $20 a month! So if Dublin is just a stop before exploring the rest of the country you may want to pop in here and get yourself an affordable SIM.
Cross the Ha'Penny Bridge
One of the most iconic things to do in Dublin is to cross the Ha'Penny Bridge. It has connected the north and south of Dublin along the River Liffey since the 1800s. This unique cast iron bridge is popular with pedestrians and a great spot for a photo.
Don't miss crossing the Ha'Penny Bridge when you're walking from Temple Bar to the Dublin Spire or vice versa. It actually gets its name from the old toll they used to charge people to cross. The bridge is an integral part of Dublin's history that they even made a limited edition coin featuring it!
Visit Trinity College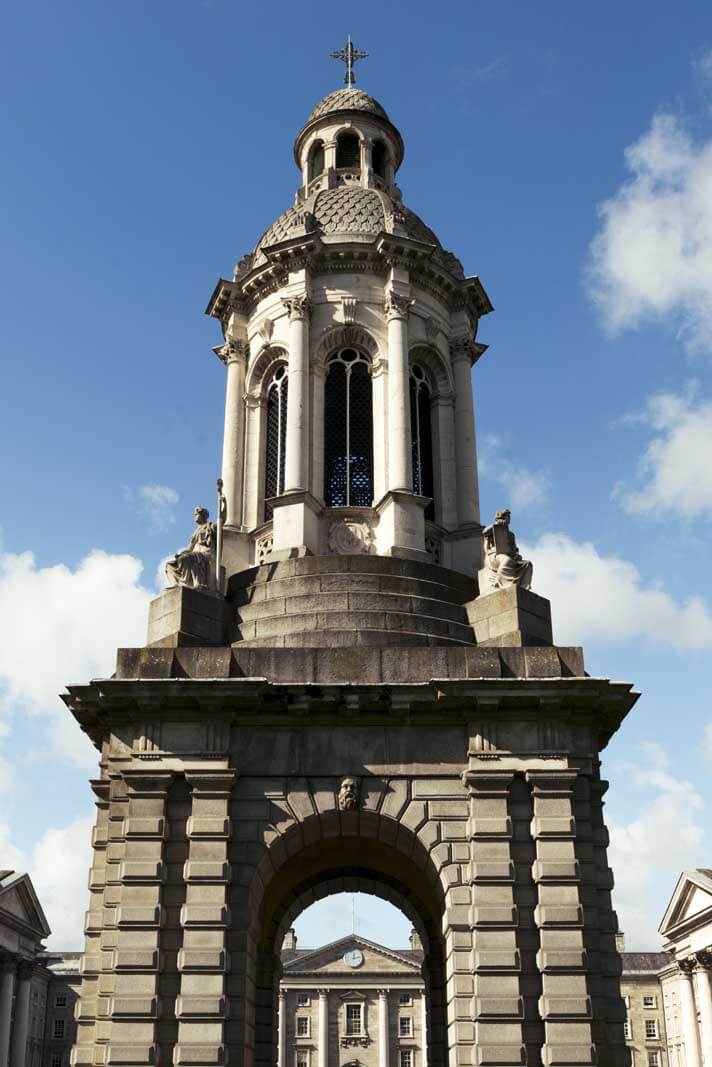 Besides having an absolutely beautiful campus to admire, Trinity College is one of the things to do during your one day in Dublin. It is not only one of the most prestigious colleges in Europe but also one of the biggest tourist attractions in Ireland.
This university is also home to the famous Book of Kells, the ancient Latin new testament made by Celtic monks as early as 800 AD. The Book of Kells is what draws visitors in, but the old library here is another magnificent site to see on its own and feels straight out of a Harry Potter movie. Just look and you'll easily see why this is one of the most famous and beautiful libraries in the world.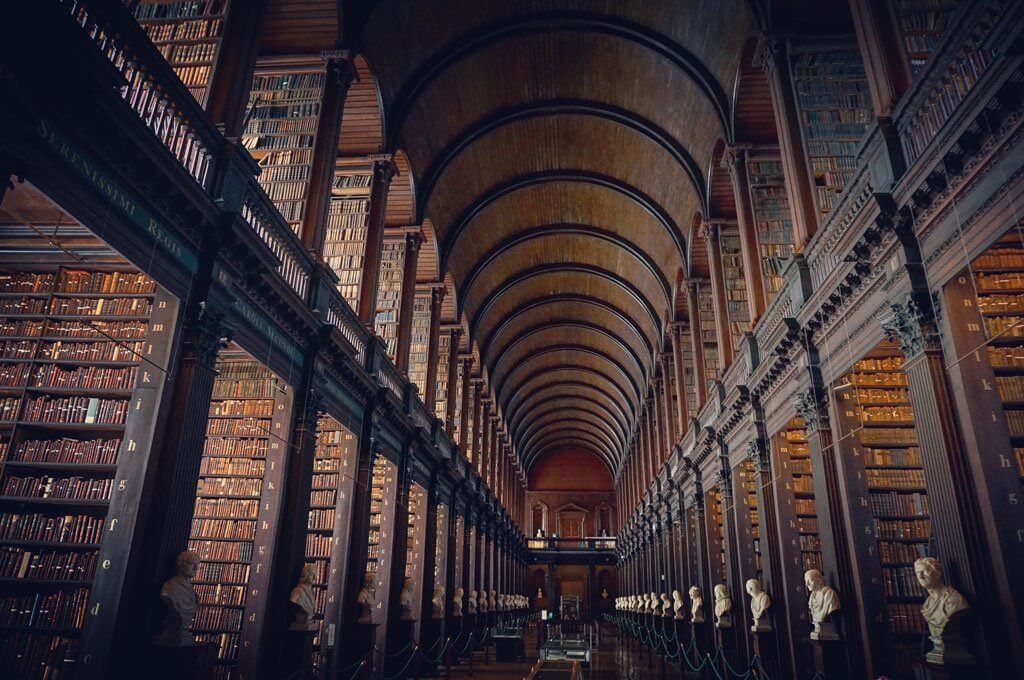 If you're an Oscar Wilde fan you can also visit the exterior of his birthplace at 21 Westland Row. But do not try to go inside as this is a writing center for the students at Trinity College, you wouldn't want to disturb or disrupt a lecture.
But if you're dying to experience all things Oscar Wilde during your day in Dublin check out 1 Merrion Square to see the house where he grew up, and you can actually go inside!
Check out the Kilmainham Gaol
One of the more eerie sites to see during your one day in Dublin is the Kilmainham Gaol. This jail is famous in Irish history and one of Europe's largest unoccupied jails. Famous for being the place of the 1916 executions of Irish rebels by the British and public hangings took place here even earlier. Now it is said that the jail is extremely haunted and you can tour inside.
Sadly, we didn't make it to Kilmainham Gaol on our most recent visit but I did have a chance to tour the jail back in 2007 during my first visit to Dublin.
Besides being a great historical point of interest for Dublin, Kilmainham Gaol is also home to being a shooting location for many movies for any movie buffs out there!
Hang out at St. Stephens Green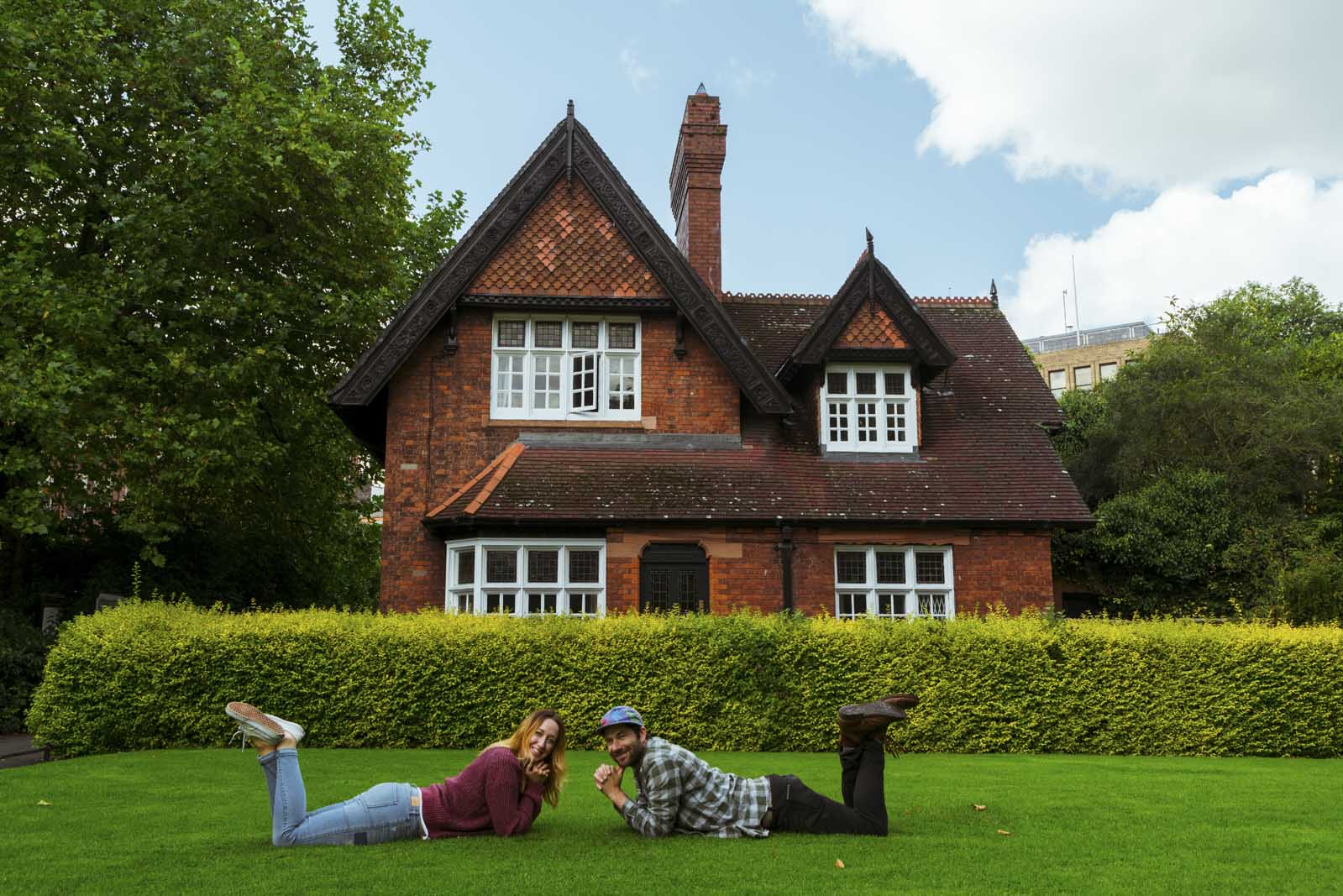 If you need a break from the city, or just looking for a beautiful place to relax, soak in the sites then take a stroll to St. Stephens Greens. This park is absolutely beautiful and well manicured. You will feel like you are completely removed from the city and have a wonderful time enjoying the beautiful 22 acres scenery and enjoy watching the local birds in the ponds.
The entire park is incredible picturesque so come prepared to take some photos, even awkward family photos like ours!
Visit St. Patrick's Cathedral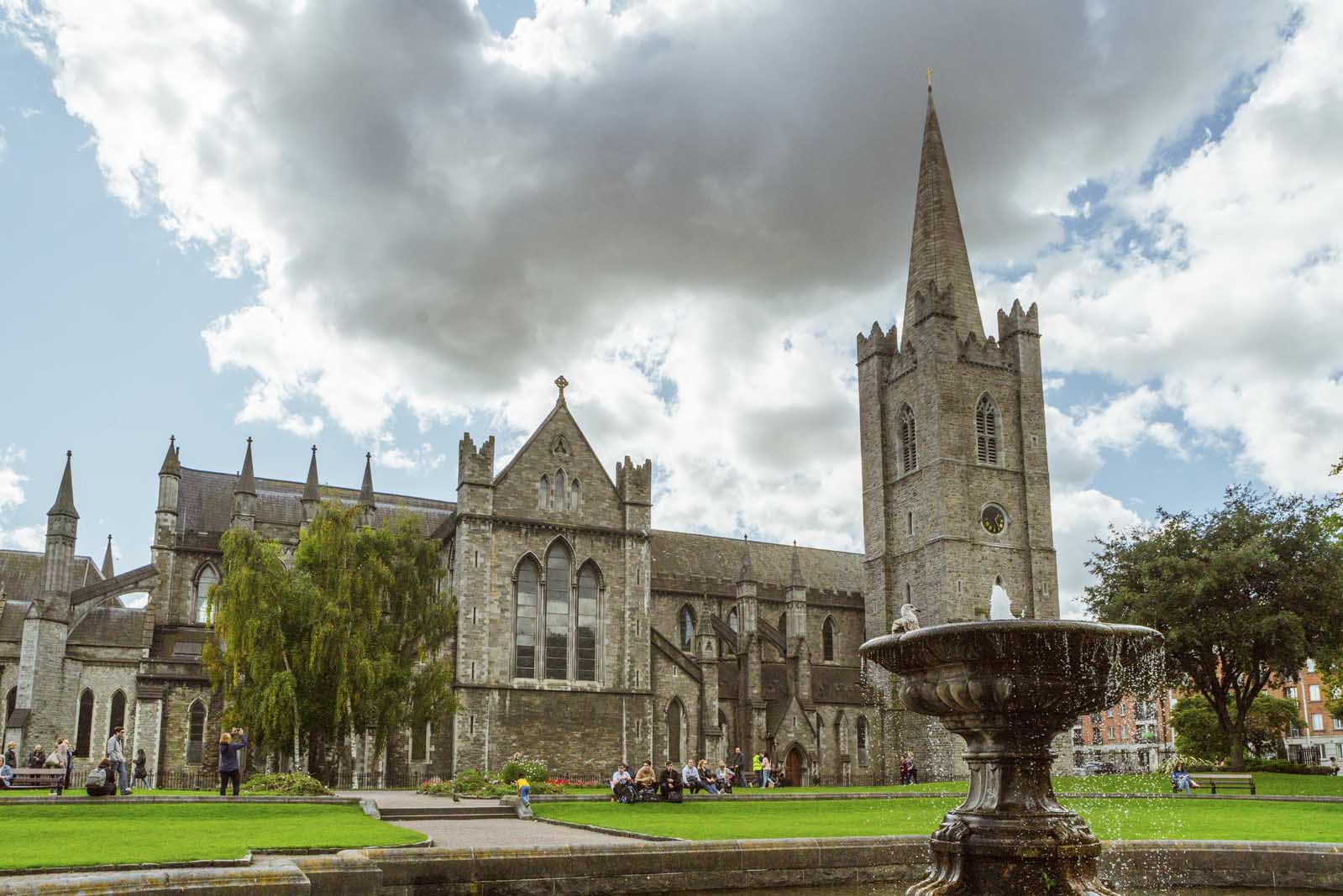 Easily one of the country's most popular things to do in Dublin is to visit St. Patrick's Cathedral. This cathedral can be added to your day in Dublin just for its sheer gothic architectural beauty alone.
It is easily one of the most famous churches in the world and the most important in all of Ireland. Coming to Dublin and missing a view of the cathedral would be a pity.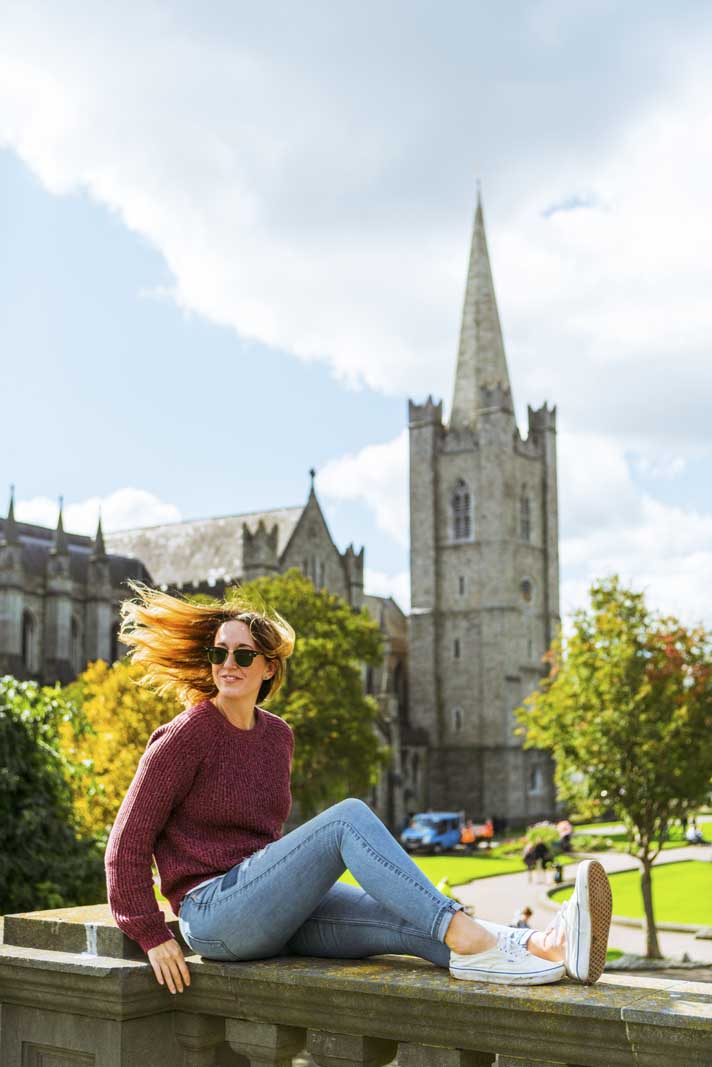 For 6.5 euro you can go inside and admire the intricate details from the vaulted ceilings to stained glass. If you are pressed for time, you can still enjoy the exterior beauty and manicured lawns that surround the cathedral.
Have a Beer at the Guinness Storehouse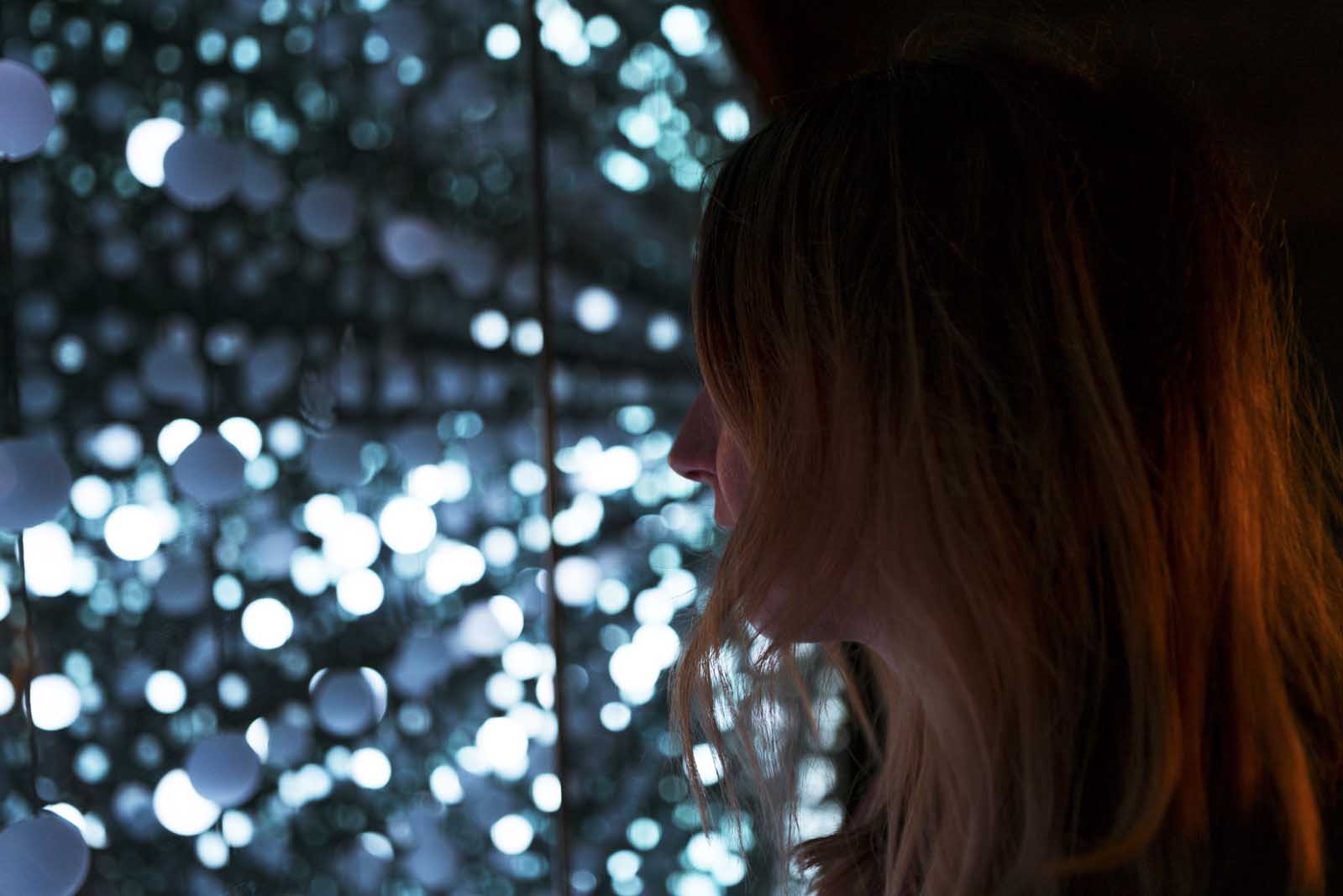 The Guinness Storehouse is a rite of passage for travelers spending a day in Dublin or a week or even longer. You shouldn't miss the Guinness Storehouse experience during your trip. Or can you?
While Scott believed it was an overpriced pint of beer with a killer view, I absolutely loved the Guinness experience. It's one of the best beer tours we've ever done and we've done a few different beer tours on our travels.
From the interactive exhibits explaining the process of the beer, art installations, to the rooms playing all the old Guinness commercials, and finally getting a taste of a fresh Guinness on draft from the Gravity Bar with 360 views of Dublin (as long as it's not super crowded). This tour is something you won't forget.
If you end up making it all the way to Dublin, you might as well go that extra mile and judge for yourself.
Do Some Aimless Wandering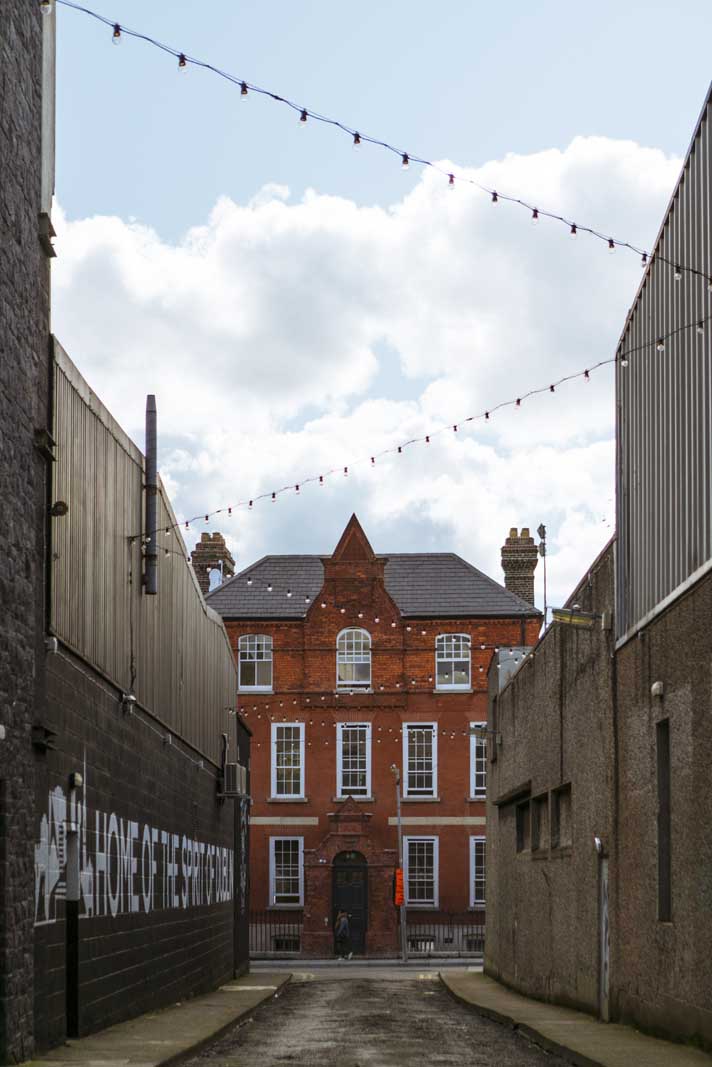 Dublin is an extremely walkable city and much less spread out than other capital cities we've encountered on our travels. Opt for walking to places so you can see and get to know Dublin a bit better. We ended up falling in love with the area of Dublin 8 walking from Temple Bar to the Guinness Storehouse.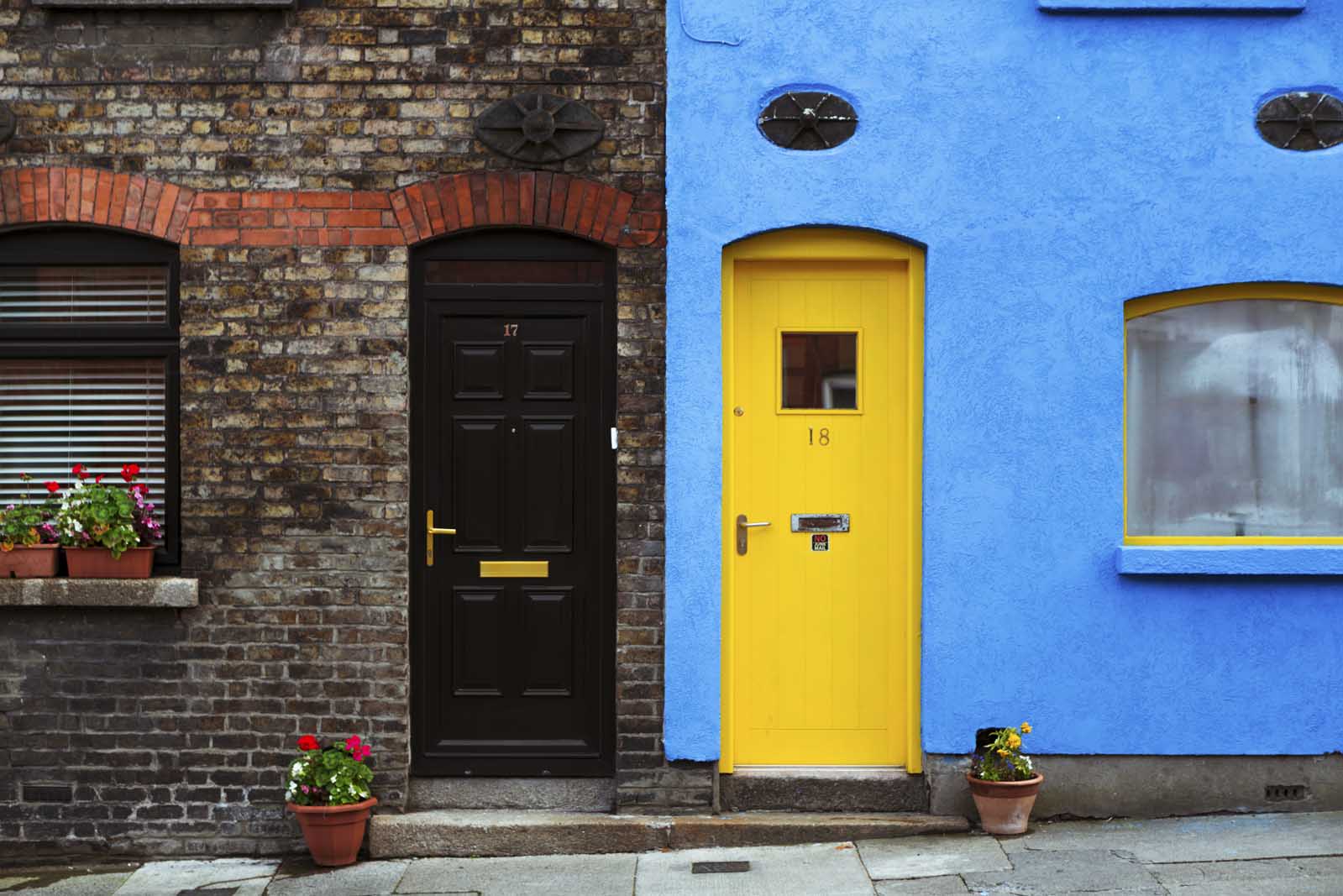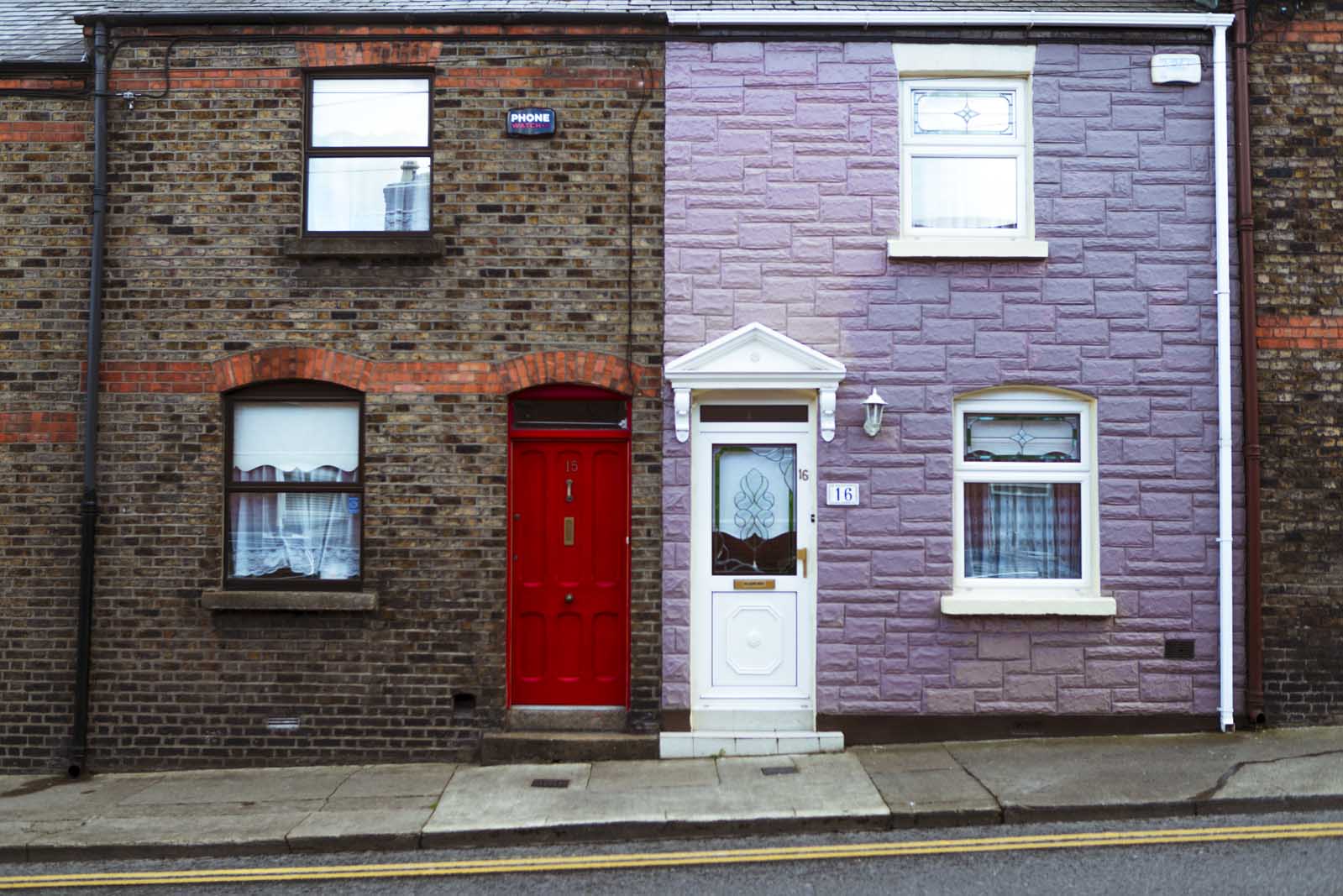 We found a more off the beaten path area full of beautiful brick homes with adorable entrances and doorways, colorful art murals, and even a rogue fox running around during the daytime.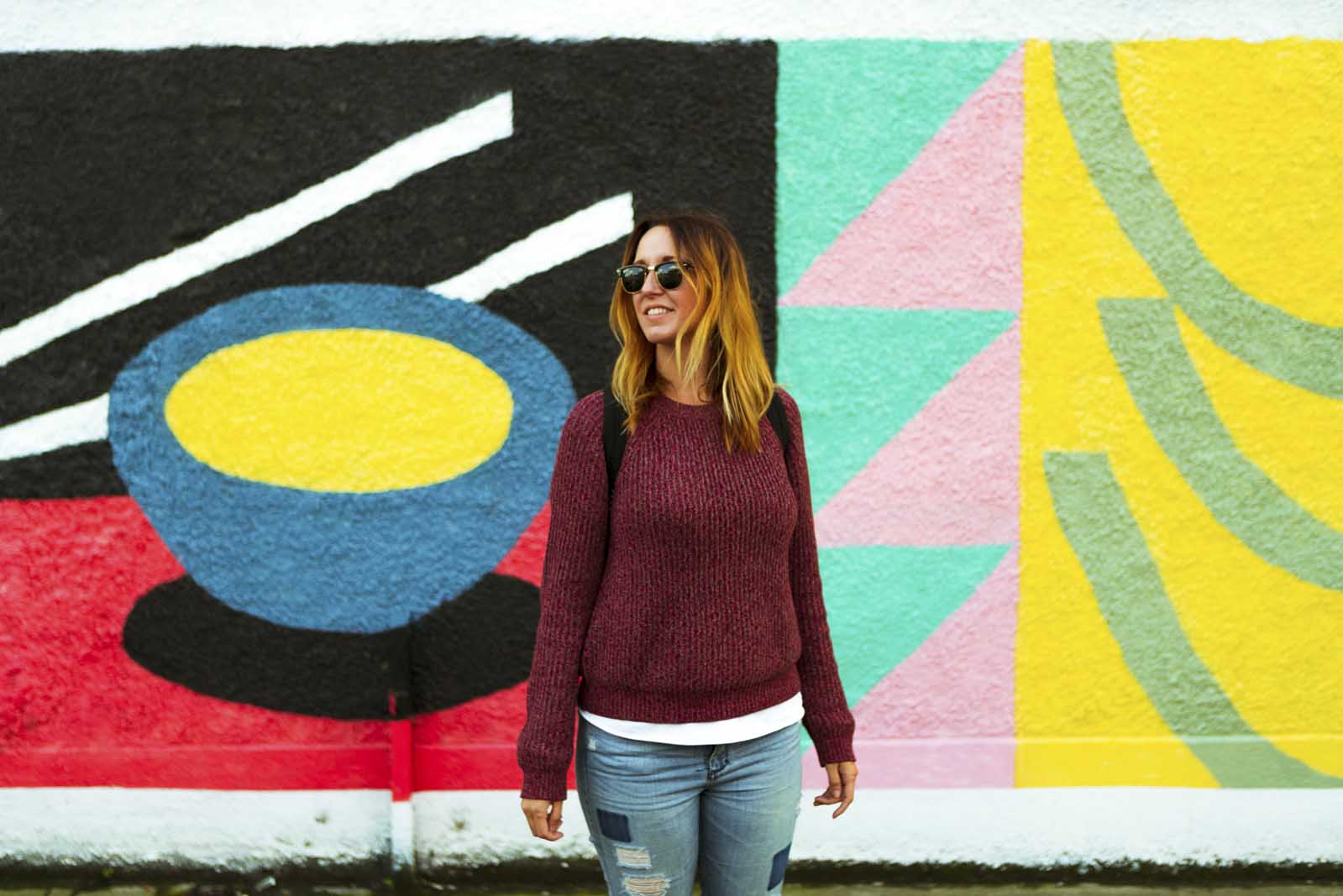 This ended up being one of our favorite areas and coolest spots in the city during our day in Dublin. It's also a great place for photos, and we would have never encountered it unless we walked. Be sure to give yourself time to do some aimless exploring, you won't know what you'll find!
Try Some Local Whiskey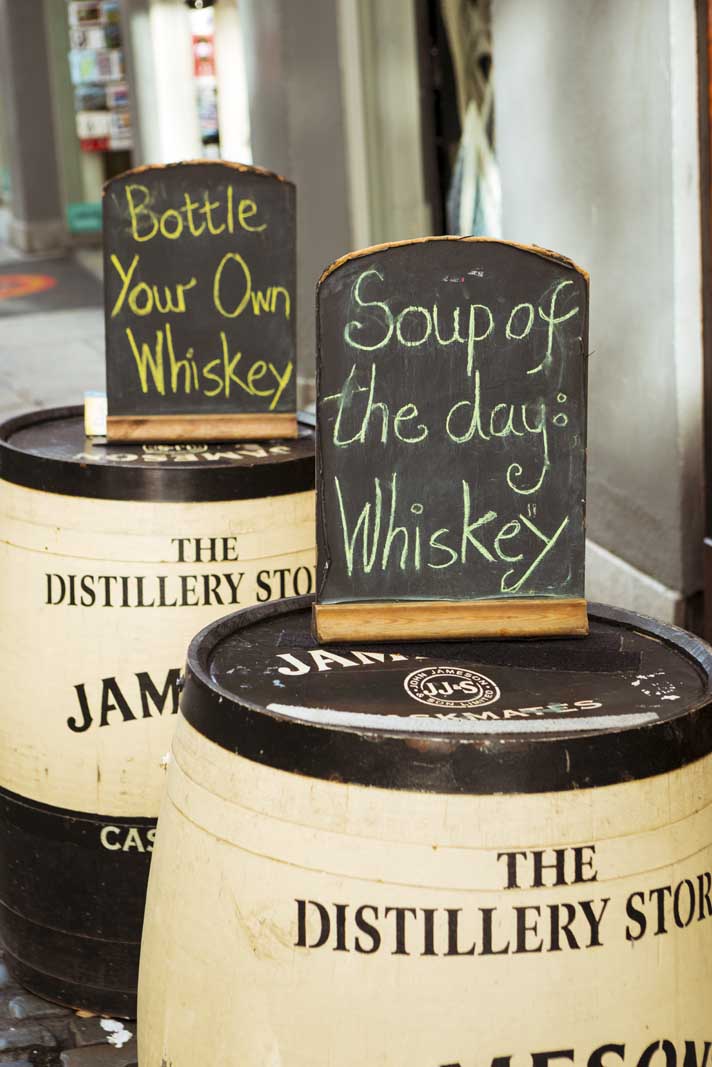 Maybe you're not a beer person but a whiskey person, or maybe you like both! You can't come to Ireland and not try their local brews! Lucky for you there are plenty of places to experience Irish whiskey during your day in Dublin.
In Dublin 8 you can check out Teelings Distillery where you can tour and/or taste their whiskey. Besides being a distillery they also have a cute market cafe serving up sandwiches and drinks and just outside there are the cool colorful wall murals on display.
Then there's world famous Jameson whiskey. If you are a whiskey lover like Scott, you've most likely heard of Jameson. During your one day in Dublin stop in for a tour, check out how the Jameson operation works, as well as have a glass (or two or three or four) of Jameson straight from the source.
Check Out Temple Bar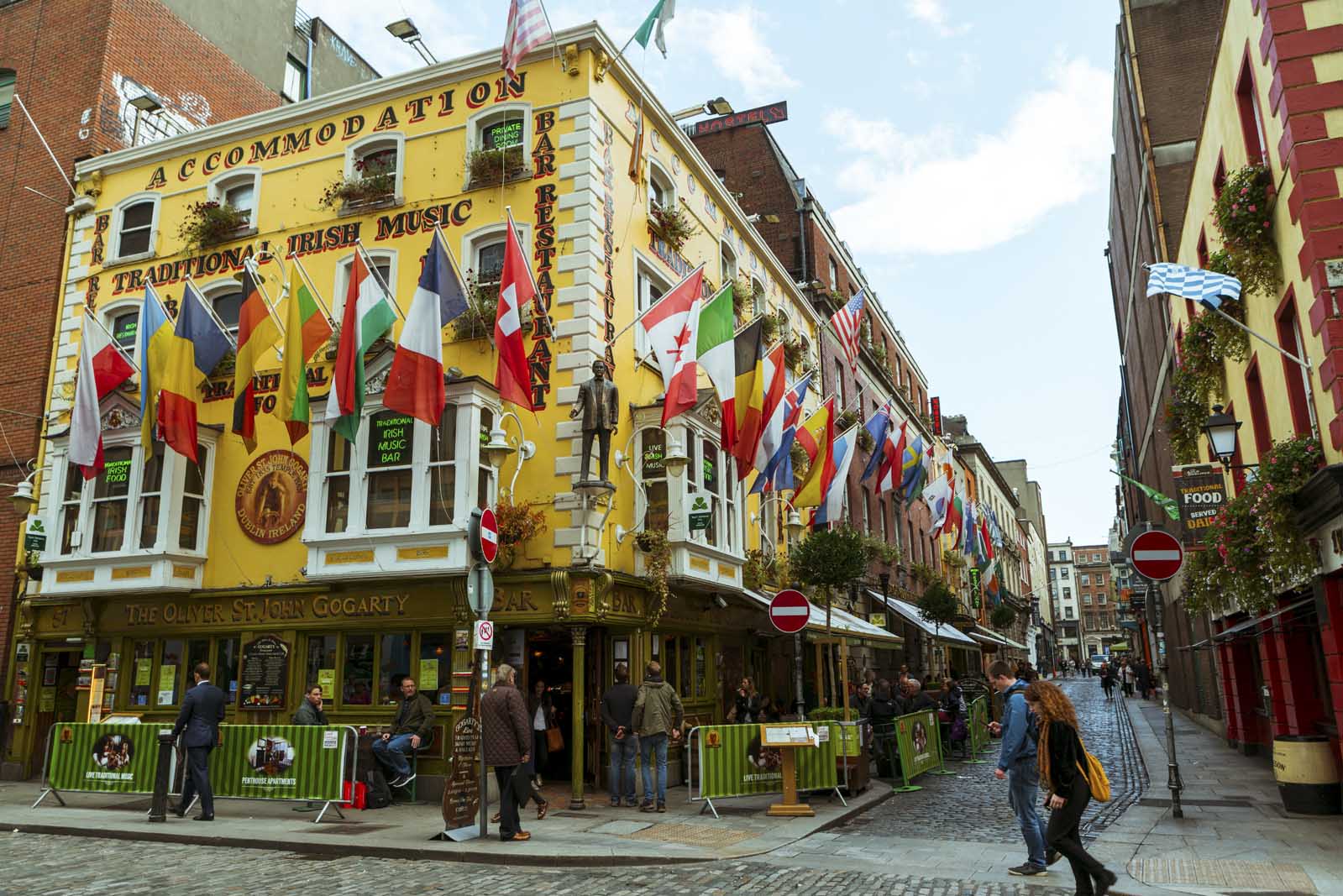 One of the most touristy things to do in Dublin is go to Temple Bar. We had a local friend who scoffed at us for going here saying we would just be getting ripped off. But it's one of the touristy things you just have to do. Kind of like going to Hollywood Boulevard in California it's just something you have to experience and see for yourself.
Temple Bar is great for nightlife, live music, and really having the locals take the piss out of you. They'll let you know you're a foreigner and crack a few jokes at you with their Irish humor if you're lucky!
Where to Stay in Dublin
If you're spending the night in Dublin, check the map below to see where to stay:
---
No trip is complete without amazing food! Check out this post by 2 Food Trippers about where to eat in Dublin.
Want to see more of Ireland and Europe but you're on a budget? Check out these amazing backpacking Europe tips from A Backpacker's Tale.
Liked this post on how to spend a day in Dublin? Share the love below on Pinterest.