There are many amazing things to do in Temecula, California to fill an unforgettable getaway to the Inland Empire in Southern California. From wine tasting to all the must-see Temecula attractions. This guide to Temecula, California will help you plan your visit to this amazing Southern California destination.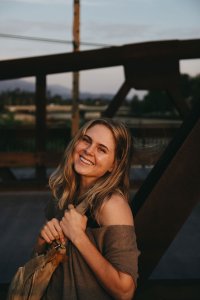 What used to be considered a relatively small town is now growing into one of the west coast popular getaway spots. Mostly known for its variety of family-owned wineries, Temecula offers visitors with extraordinary dining, shopping, and entertainment experience.
The best part about this guide is that it's coming straight from a local! My name is Katie and I am a college student in New York City, but I grew up right here in the Murrieta/Temecula area and I'm so excited to share my hometown with you all!
I hope you enjoy this local's guide to all the best Temecula attractions!
Where is Temecula, California?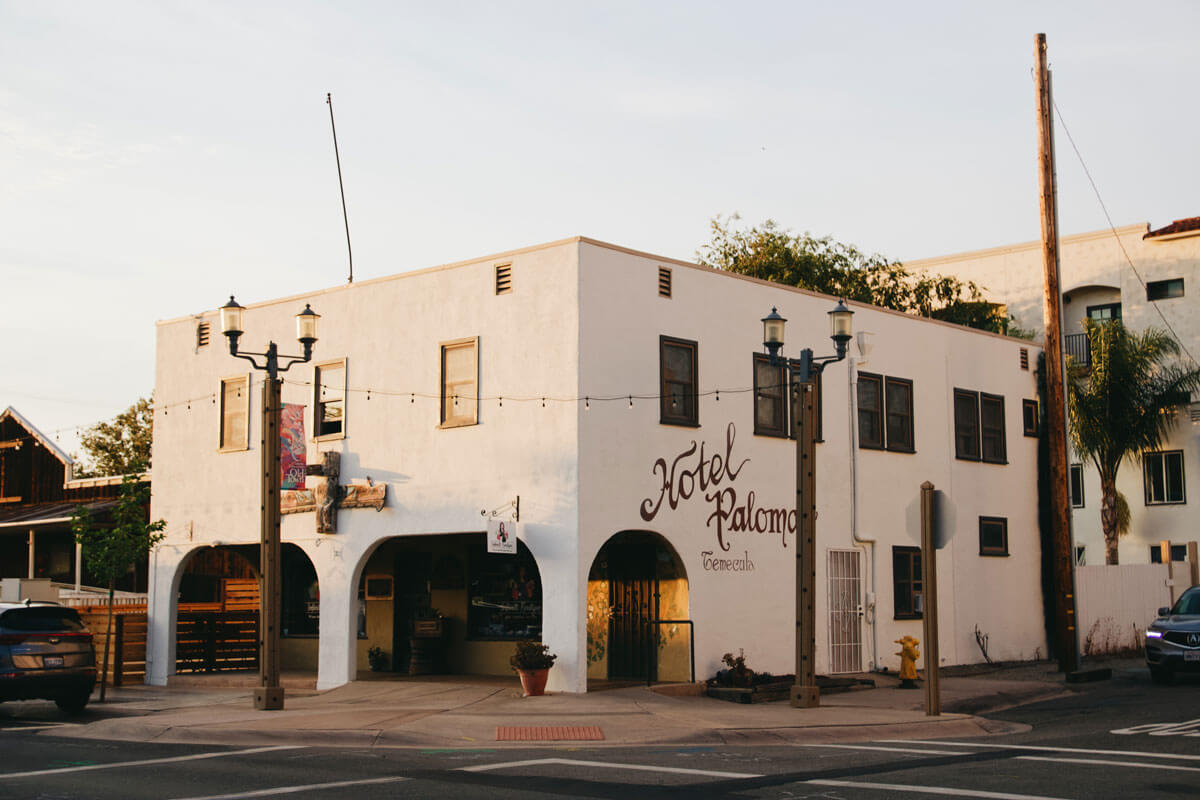 Located in Southern California, Temecula is a city in Riverside County that can be found somewhere between Los Angeles and San Diego in what is known as the Inland Empire. While Temecula is closer to San Diego, this area is technically considered a part of the Greater Los Angeles area.
While planning your trip, consider visiting the famous cities not too far from Temecula, California.
You'll only be 85 miles from Hollywood Boulevard in Los Angeles, which is around a 1 hour and 35-minute drive.
The gorgeous resorts and golf courses in Palm Springs are just 68 miles away from Temecula. This could easily be a perfect day trip from wherever you're staying in Temecula, California because it only takes an hour and a half drive making it easy to fit in the best things to do in Palm Springs a short trip away or plan the perfect weekend in Palm Springs!
Lastly, you'll only be 58 miles away from the beautiful beaches of San Diego, which could take less than one hour to get down there on the I-15 South. Be sure to explore some San Diego guides like best things to do in San Diego, a guide to the best things to do in Old Town San Diego, and things to do in Balboa Park San Diego for ideas.
You may not even feel the need to leave the area because there are so many amazing things to do in Temecula, but if you do, keep in mind that California is notorious for its heavy traffic! Make sure to factor that in before hopping on the road, you will want to plan around peak-rush hour.
Late morning and mid-day is a great time to drive avoiding the morning rush and late afternoon rush. Otherwise, after 7 pm is another good time for driving without too many traffic delays.
When's the Best Time to Visit Temecula?
Of course, Southern California is absolutely beautiful all year long, making Temecula the perfect getaway regardless of the time of year you're able to book a vacation.
Each season has its perks when considering the best time of year to visit Temecula, California.
Visiting during the summer makes for wonderful days in the sun. Visitors can relax by the pool, visit wineries, or even go hot air ballooning, which is one the most popular Temecula attractions.
If you visit during the winter, there are a variety of holiday shops and you can even go ice skating outdoors, which is why I love Temecula during the winter. One reason to visit Temecula during the winter is that it will never be too cold. You can almost always count on the weather here to be just right.
Temecula Attractions
Now that we've covered some of the useful information to know before planning a getaway to Temecula, California let's dive into the awesome things to do in Temecula to plan either a weekend getaway or to add to your Southern California road trip!
Wineries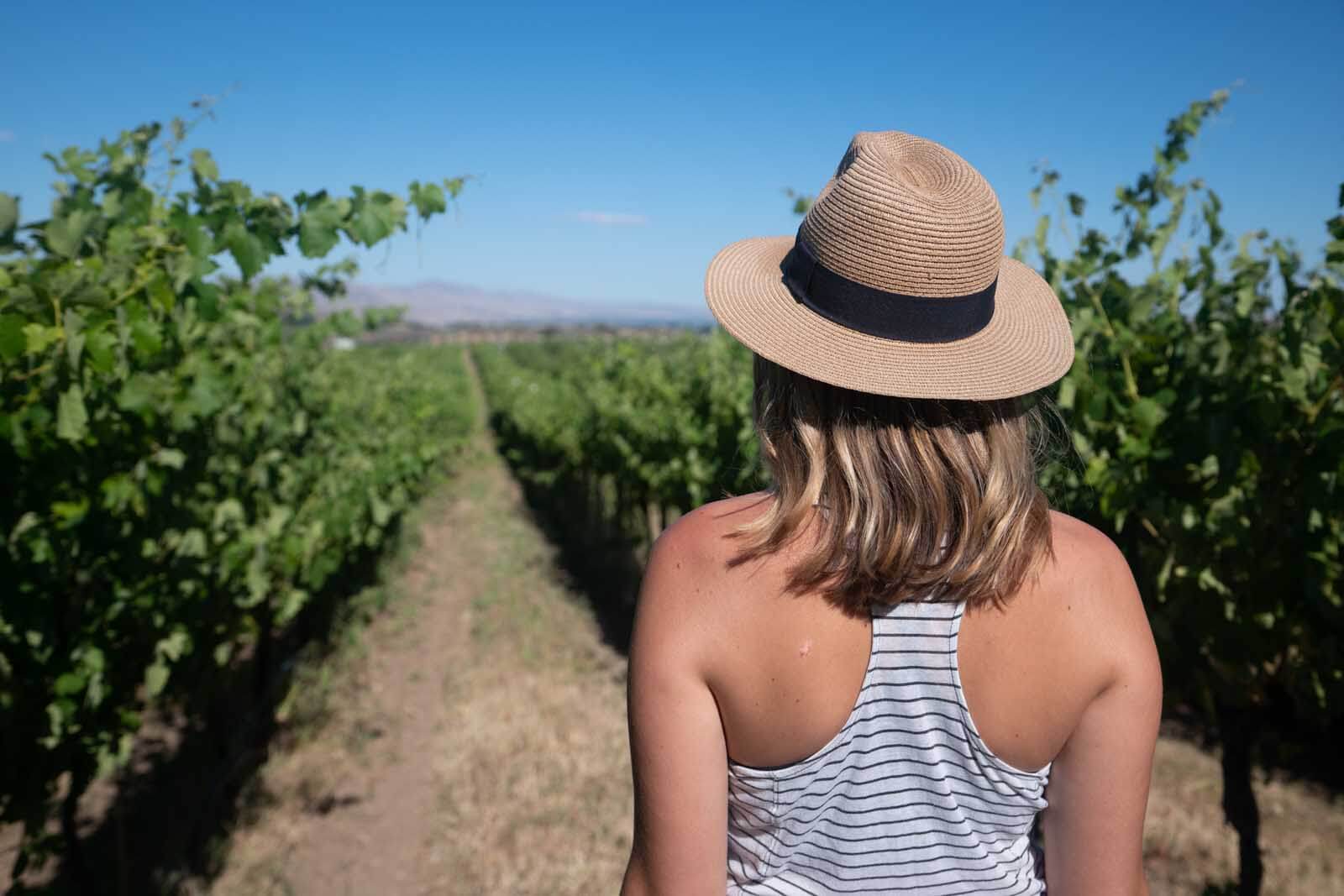 Temecula Valley, along with a number of other regions, proudly helps California produce nearly 90% of all American wine in the Temecula Valley AVA. Needless to say, checking out wine country is one of the best things to do in Temecula.
It may be difficult to choose which wineries to check out considering there are over 40 wineries in Temecula, but we can point you in the right direction!
If choosing which wineries in the region to visit is overwhelming or you prefer to have a local guide and a designated driver, consider joining this guided Temecula wine tasting tour that includes visits and tastings at 4 different wineries and a picnic-style lunch with a view with an experienced, local guide.
Wilson Creek Winery
This is one of the most popular wineries in Temecula, California. Wilson Creek offers wine tastings throughout the day, a bar and grill that serves some amazing drinks, and a limited food menu, as well as the Creekside Grille Restaurant (reservations recommended).
Wilson Creek also hosts a couple live performances here and there so make sure to take a look at their event calendar!
Ponte Winery
Another highly recommended winery is Ponte Winery. They offer wine tastings and wine for retail purchases in addition to their Restaurant at Ponte and 3 other restaurants on-site!
Not only is it an amazing winery, but guests have the option to stay overnight! Book your stay at the Ponte Vineyard Inn for your trip to Temecula. Visitors can also check out their sister winery, Bottaia Winery.
Doffo Winery
Many locals will also recommend Doffo Winery, visitors love this spot for the family-friendly environment and of course, the excellent food and wines.
Doffo offers a unique Cork N' Torque tour, where guests can climb aboard their tour bus for an amazing look at the Doffo vineyard. Along the tour, guests can check out MotoDoffo, which includes a collection of over 100 rare and vintage motorcycles that Doffo has on-site. Tickets are only $85/per visitor and it comes with some complimentary wine!
Keep in mind there are many more wineries beyond these three suggestions, and visiting at least one is a must on your list of things to do in Temecula. Each winery you find here will be unique and beautiful and wherever you end up, you will not be disappointed!
Promenade Temecula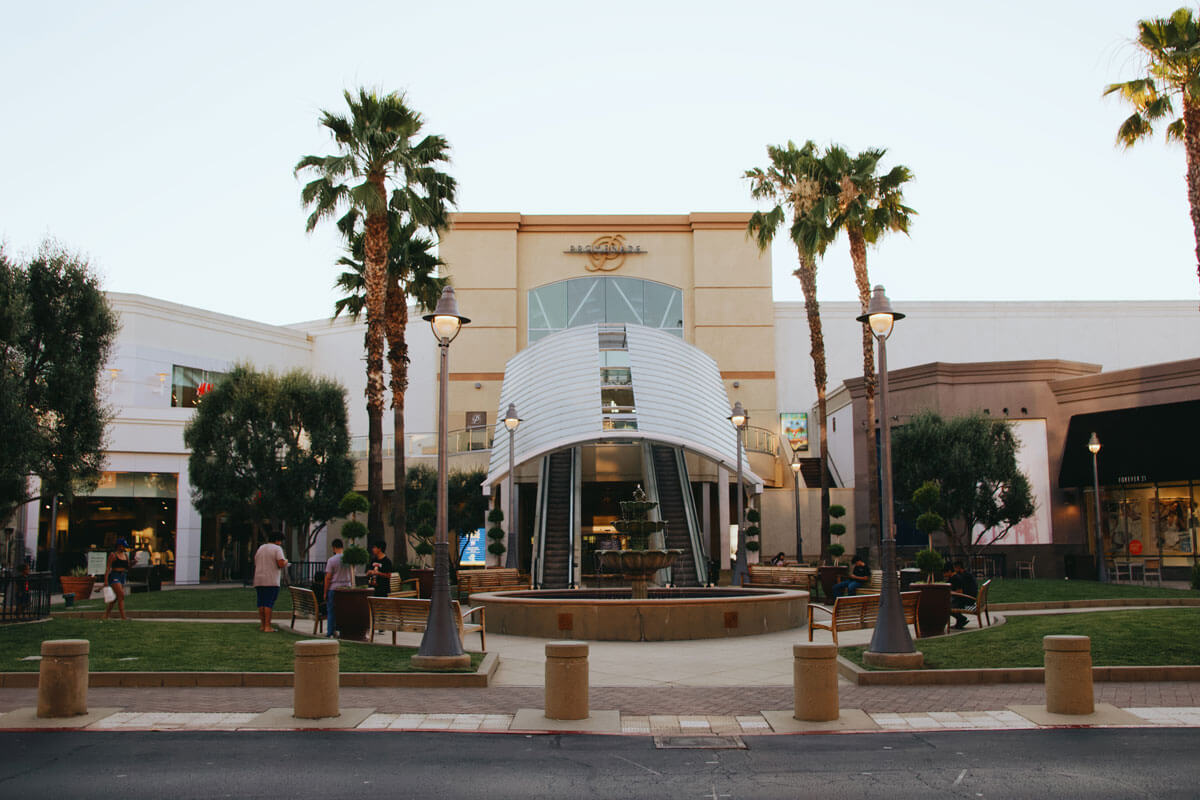 What is a vacation without some shopping? The Promenade in Temecula, California is an indoor and outdoor mall with over 140 stores and over 30 different options for food, making it one of the top Temecula attractions.
The Promenade is where I typically go whenever I'm meeting someone for lunch or dinner. My favorite dining spots here are Yard House and P.F. Changs.
Since this is more than a shopping center, you can also find more dining and entertainment options at this Temecula attraction. You can also catch a movie at the Regal Theatre while you're visiting The Promenade or check out their entertainment center at Round1!
Old Town Temecula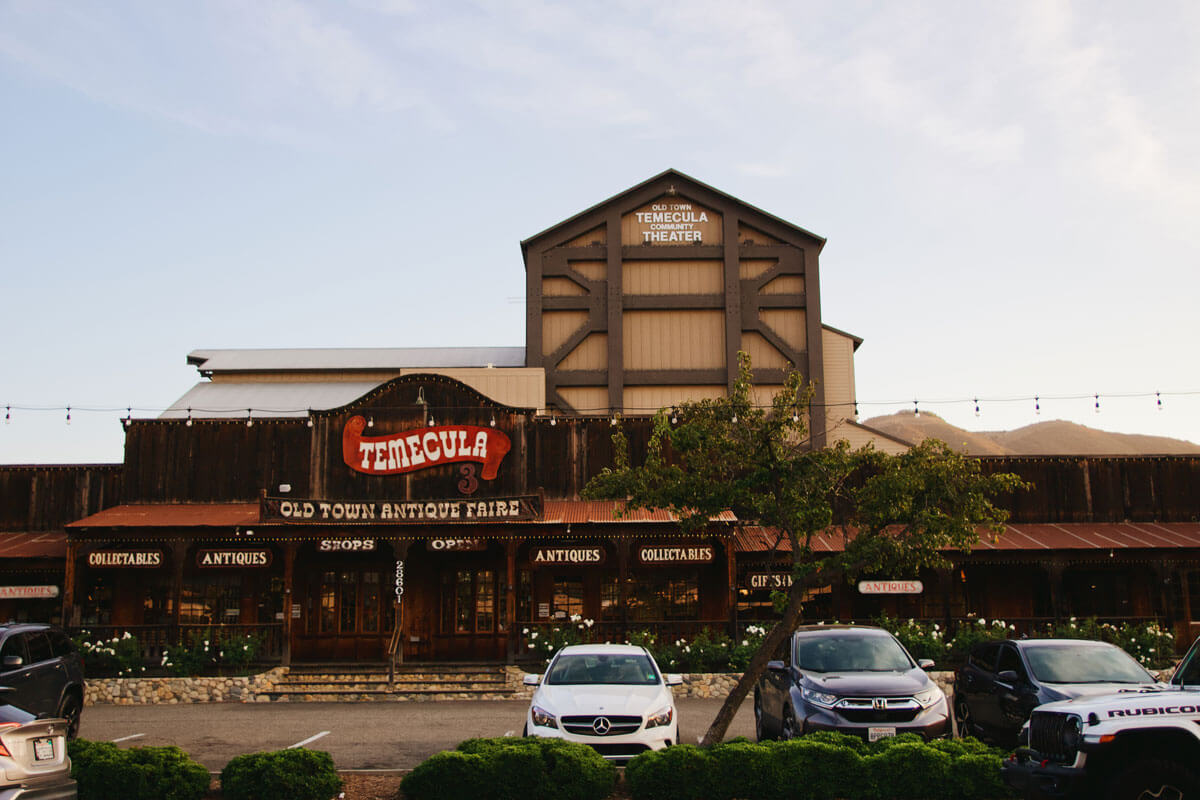 One of the best things to do in Temecula is visiting Old Town. Especially during the weekend, you can find the streets flooded, the bars and restaurants packed, and music filling the entire street. Old Town will not disappoint, it has a sweet old western vibe that will tie your night together perfectly.
This is a spot where you can enjoy shopping from small boutiques and gift shops, grab a bite from one of the many quick food spots, spend an evening dining in at any of the sit-down restaurants or at the bars, or grab a delicious coffee drink from any number of coffee shops in Old Town.
Although there is a long list of restaurants and bars, one of my favorite restaurants is Crush & Brew, which has an amazing assortment of cocktails, brews, and wine as well as delicious food.
For bars, I love Blackbird Tavern, not only because my college mascot was a Blackbird, but the environment is awesome and the drinks are even better!
Another great spot called Topspin in Old Town now offers one of the best things to do in Temecula. This place is where you want to go if you love pizza and some competition. Visitors can grub out on pizza and take on their friends in a couple games of ping pong. Talk about a match made in Heaven!
If you're looking for some other spots in Old Town that provide some additional entertainment, you may want to check out Coin-Op Game Room. Play Ms. Pacman, pinball, or any of the 25 classic games from the 80s and 90s. While you play, enjoy a refreshing alcoholic beverage with some pizza and appetizers. Sounds like a perfect night to me! Keep in mind this spot is 21+ only.
In sum, wherever you end up for dinner or drinks, you can't go wrong in Old Town!
Temecula Stampede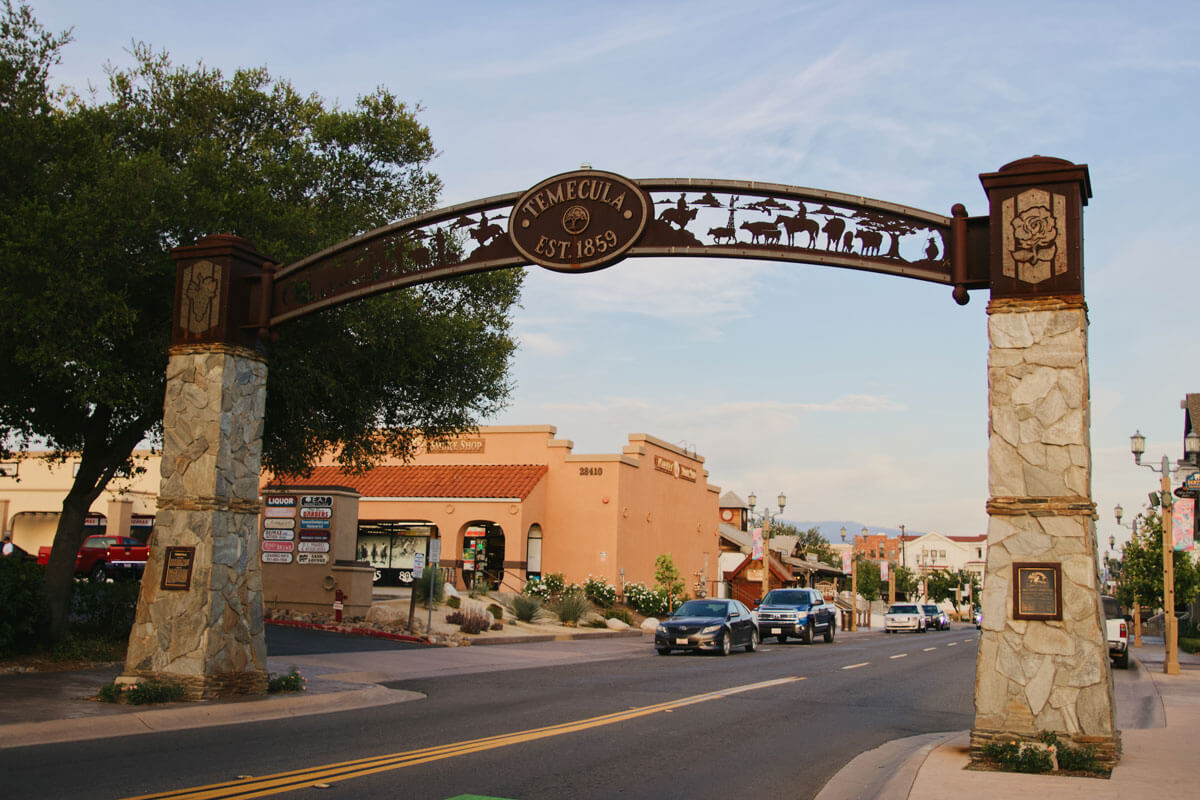 Also located in Old Town Temecula, but deserves its own section is Temecula Stampede, the west coast's largest country music venue. This spot has been one of the best things to do in Temecula for many years.
Even if you are not a fan of country music, this place will change your mind! You can count on hearing some of the hottest country songs and participating in some line dancing.
You can sometimes expect to pay a small cover charge, but check out their calendar or Facebook page for their upcoming events. You might stumble upon some free line dancing lessons for an incredible live band performing during your visit to Temecula!
Pechanga Resort & Casino
One of the main Temecula attractions is definitely the Pechanga Resort & Casino. With the largest casino floor in all of California, live concerts and shows, over 15 restaurants, golf courses, and more, there is no lack of entertainment here.
While this is an incredible place to stay during your trip to Temecula, you can also visit Pechanga for some gambling or a nice dinner if you decide to stay somewhere else.
There are some major perks to being a guest at Pechanga that you wouldn't have access to if you were just visiting for the casino or dining.
Guests have access to The Cove, which is Pechanga's 4.5 acre pool area equipped with two water slides, four pools, and even a swim-up bar!
Additionally, guests have access to the relaxing spa where they can purchase either a massage, manicure, pedicure or a skincare treatment.
And of course, guests can enjoy a luxurious stay in their rooms with a number of amenities that are guaranteed to make your trip to Temecula, California, a special one.
Farmers' Markets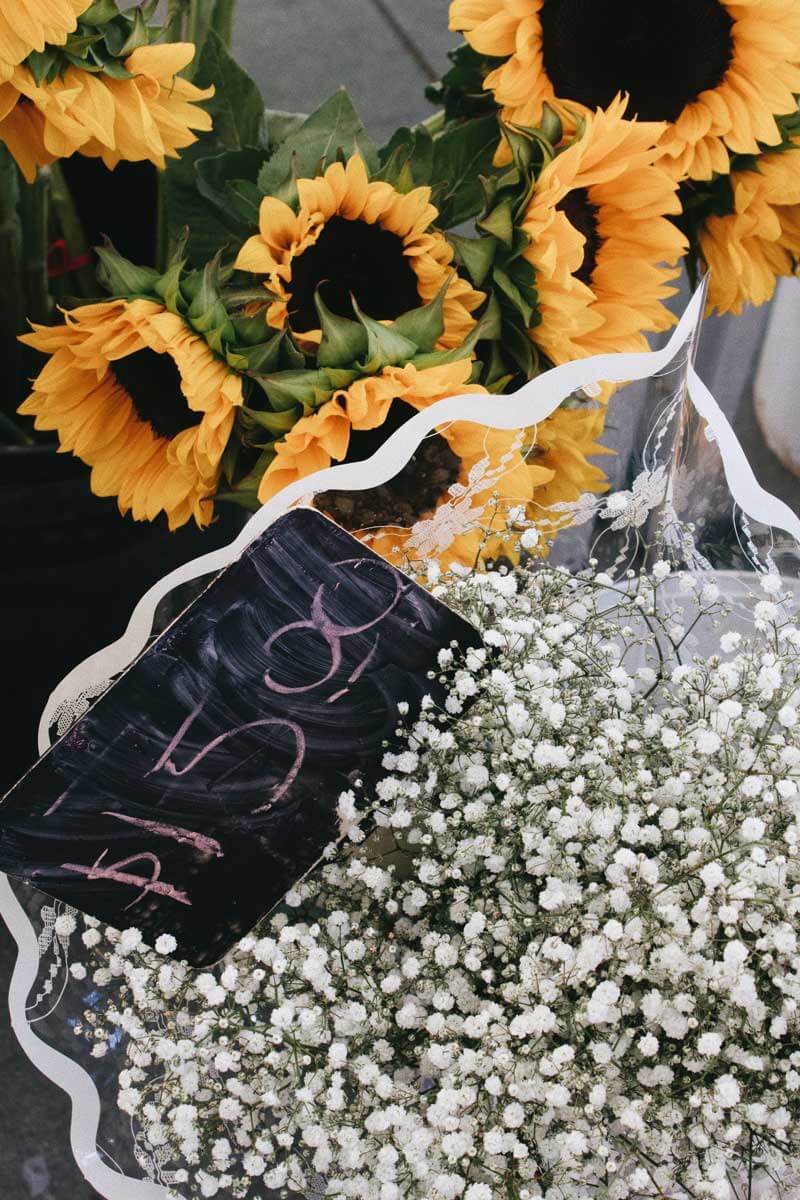 If you're a fan of outdoor Farmers' Markets, you can find at least 3 different markets when visiting Temecula, California.
I've personally only been to the market in Old Town Temecula, where you can find fresh produce, a number of handmade treasures, and unique small businesses. My favorite aspects of this market are the art and jewelry vendors. I've found some of my best jewelry here for as little as $5.
These markets definitely offer so many gems that make for the perfect souvenir from your getaway to Temecula.
Here are the three different Farmers' Markets in the area:
Old Town— Sixth and Front St, Saturdays 8 AM-12:30 PM
The Promenade; outside JC Penney— 40640 Winchester Rd, Wednesdays 9 AM-1 PM
Vail HQ— 32115 Temecula Parkway, Tuesdays 9 AM-1 PM
Harveston Lake Park
Temecula is a lovely place to spend some time outdoors, that being said, Harveston Lake Park is definitely one of the best Temecula attractions. Harveston is a gorgeous park with a playground, picnic areas, and a beautiful gazebo.
Although Temecula has a number of fabulous restaurants to choose from, you could pack a meal or grab some take out and head to Harveston for a peaceful afternoon or evening along the lake.
Keep in mind how gorgeous it is around sunset and don't forget to bring your camera! This has always been a popular spot for photographs. So whether you're traveling with a partner, friend, or your entire family, you won't want to miss the photo ops.
Harveston is also a great spot for walking if you like to stay active during your vacations!
Hot Air Ballooning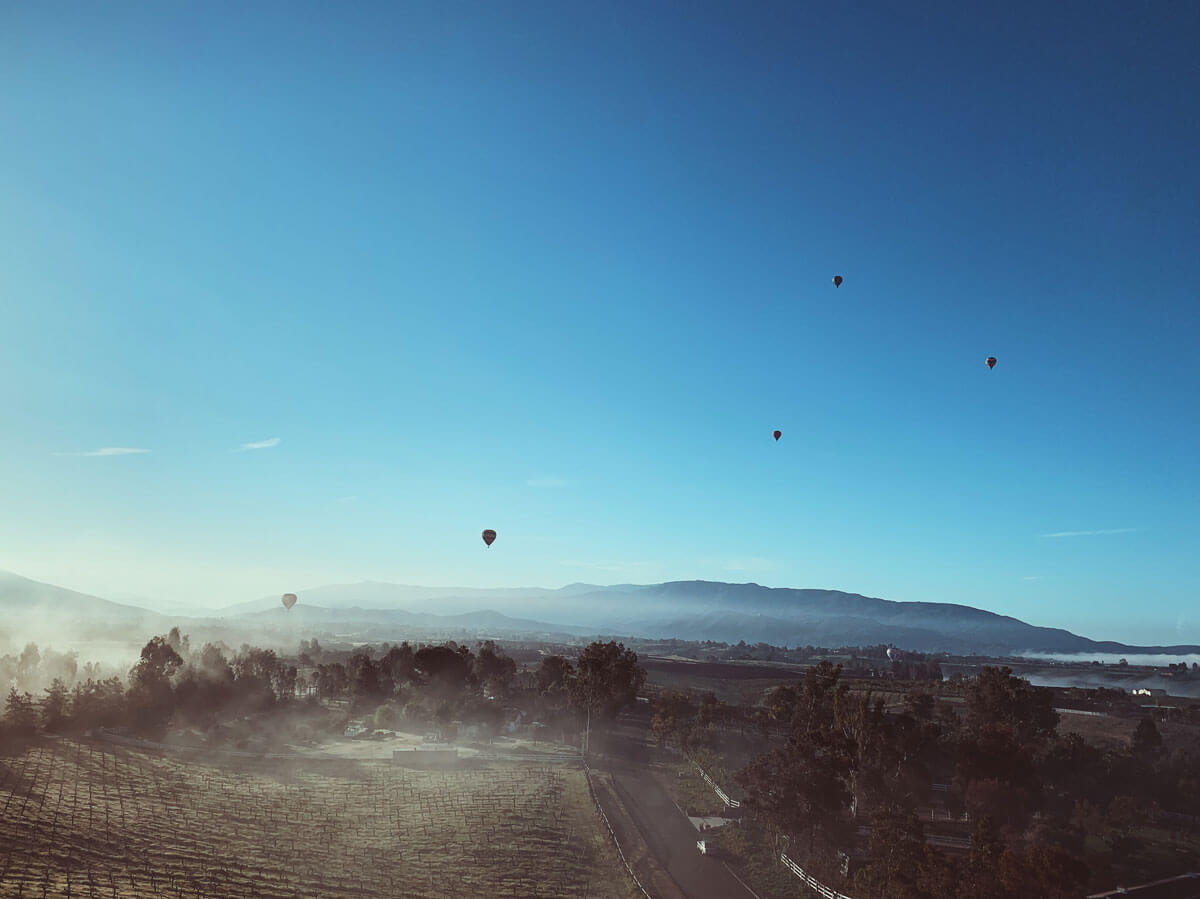 If you're looking to take flight during your visit to Temecula, you won't want to sit out of the hot air ballooning festivities. There's truly no better way to see all of the beauty Temecula has to offer.
There are a few different agencies that offer these balloon ride tours over the vineyards of Temecula, choose the one that suits your trip best!
Hot air ballooning is easily one of the most unique and best things to do in Temecula. They offer flights all year long and passengers can expect to spend at least an hour in the sky.
For details or tickets, check out any of these agencies!
California Dreamin— The most popular package California Dreamin' has to offer is their Sunrise flight! By booking this package, passengers can expect a lovely European-style breakfast after the landing. You will also receive wine tasing vouchers.
Magical Adventures— Magical Adventures offers a variety of packages, but the most cost-efficient is the shared basket flight, which is a group flight with people you don't know. Still just as much fun for a lower price! This flight includes a beverage to toast with (non-alcoholic or alcoholic) as well as individually wrapped breakfast items. My favorite feature offered by Magical Adventures is the free souvenir photo!
A Grape Escape Balloon Adventure— In operation since 1991, A Grape Escape offers sunrise flights over all the gorgeous Temecula Valley points of interest. After landing, join your basket buddies in a toast to a successful flight.
Regardless of which agency you decide to book, you will make memories that last a lifetime!
Golfing
If you're looking for a way to stay active during your trip, add golfing to your list of things to do in Temecula! The golf scene is incredible here, with a number of excellent courses and country clubs, you will be entertained for hours.
With six courses to choose from, there is no wrong choice, but to get the best views Temecula has to offer, there are a few couple you should prioritize.
Temecula Creek Inn— With three total courses, play all 27-holes at Temecula Creek Golf Club. These courses take up 300 acres of gorgeous space.
Temecula Creek is a popular spot for many professional tournaments as well. Visitors can explore their pro golf shop as well as their bar and restaurant on-site.
Temecula Creek Inn also offers nearly 130 hotel rooms with incredible accommodations and it could be the perfect place to stay during your visit to Temecula, California.
Journey at Pechanga— Since you'll already be visiting Pechanga for some gambling and dinner, just hit the course earlier in the day! But if you're really just visiting for the golf, enjoy this award-winning 18-hole course and all its beauty!
Journey at Pechanga is one of California's most famous courses, you won't want to miss it. Indulge in a refreshing drink or full meal at Journey's End Bar & Restaurant after you wrap up on the links.
Temecula Foodie Scene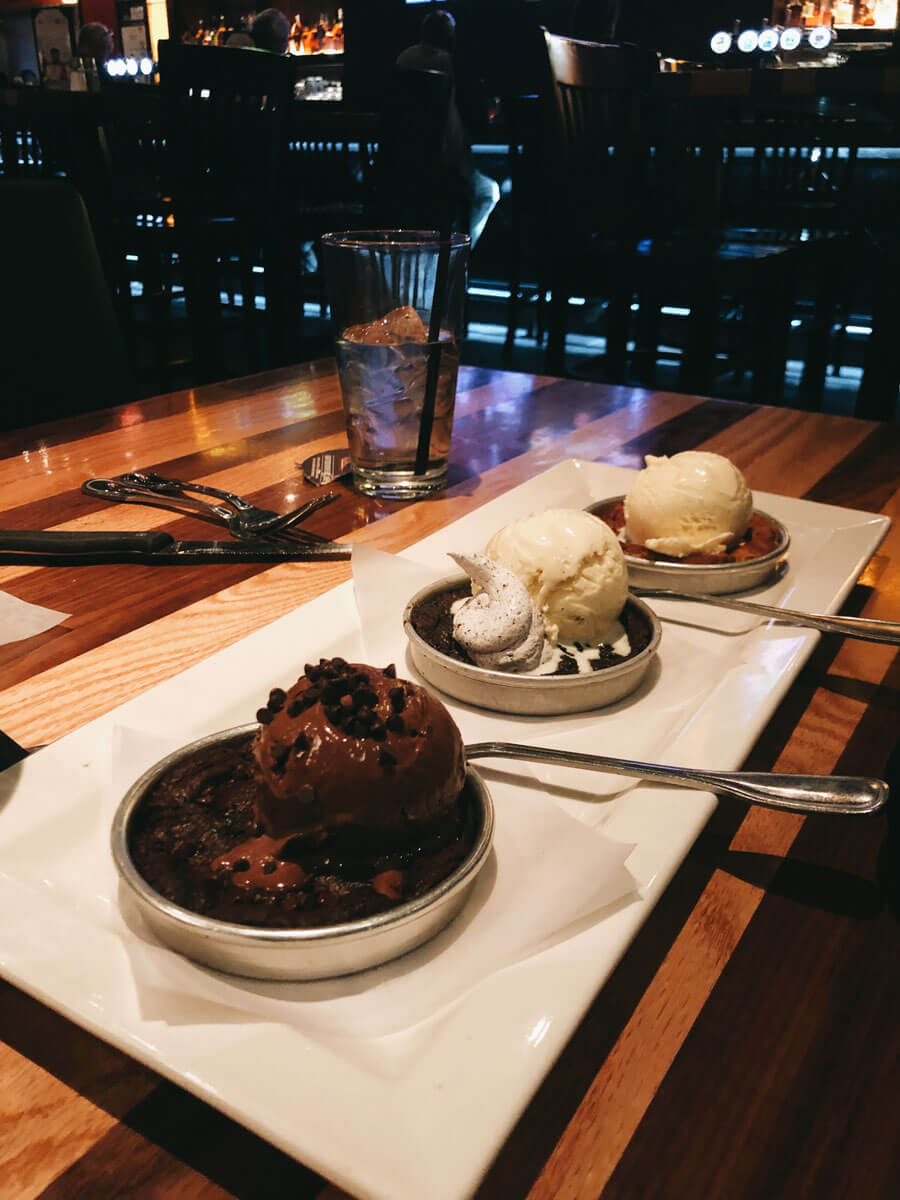 One thing that will be clear during your visit is that there is no lack of places to eat and exploring the foodie scene here is easily one of the best things to do in Temecula. From Instagram-worthy breakfast spots to incredible brewhouses, Temecula has it all.
Some of these are chain restaurants, and some aren't, but here of my favorite spots that you should consider adding to your list of Temecula attractions!
Breakfast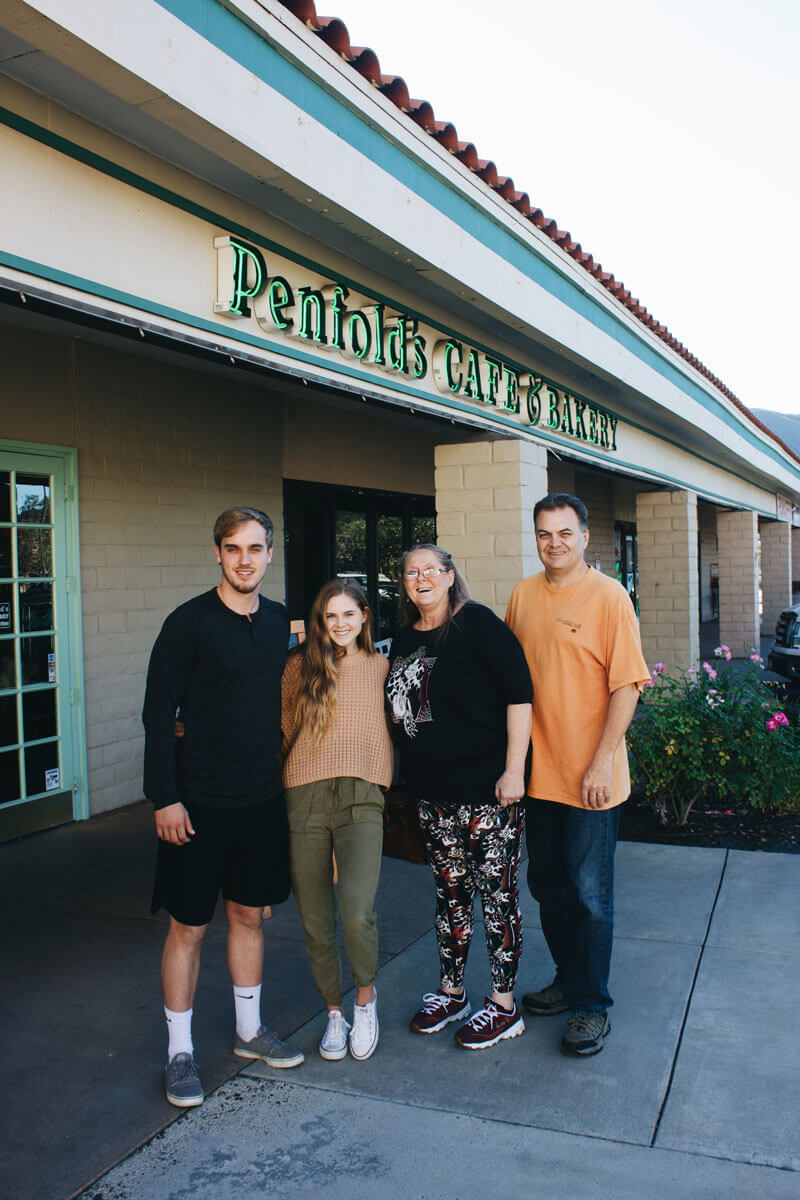 Broken Yolk— A very classic breakfast spot, and one of my family's go-to's, Broken Yolk has something for everyone. Whether you're looking for all the breakfast classics, or something on the healthier side, Broken Yolk will not let you down! This spot also serves lunch options!
E.A.T. Marketplace— Located right outside Old Town Temecula, E.A.T. is one of the Instagram worthy spots with a variety of health conscious options for breakfast and lunch! E.A.T. is a popular spot because they have numerous options for those who are vegetarian, vegan, or gluten free. Enjoy breakfast here and spend the day walking around Old Town!
Original Pancake House— This breakfast spot has been named to USA Today's top pancake restaurants in the nation. Now it's up to you decide if you agree!
You also can't go wrong with their omelets, they take up the entire plate and they are packed with all kinds of delicious and fresh ingredients. My favorite thing about Original Pancake House are their unique coffee mugs, which are also available for purchase!
Penfold's— Also located right outside Old Town Temecula is my favorite breakfast spot in town. My family and I have brunch here every year on my birthday and it has become my favorite tradition.
They have all the breakfast classics you could possibly want, as well as some mouthwatering lunch options. There's also an adorable little shop to browse if there's a wait for your table. You can't go wrong with choosing Penfold's.
Toast— Another Instagram-able breakfast spot is Toast! This spot is located near Pechanga, so plan accordingly if you plan on checking out the resort and casino!
Toast is known more for their speciality breakfast plates. They offer a little more than just eggs and pancakes. They have so many yummy cocktails and specialty coffee drinks. This is easily one of my favorite places to grab breakfast or brunch when I'm in Temecula! They serve lunch here too!
Lunch & Dinner
Banzai— Banzai is a Japanese Steakhouse in Temecula and it's definitely worth adding to your list of things to do in Temecula. The best part about Banzai is that they offer table-side hibachi, meaning the chef cooks right in front of you! They have a large menu and it's perfect for sushi lovers too!
BJ's Brewhouse— BJ's Brewhouse is one of my all-time favorite restaurants and regional chains. The menu is as thick as a novel, good luck deciding one item to order!
They have fabulous appetizers, burgers, pizzas, incredible steaks, and so much more. BJ's staple item is found in the dessert section. Don't forget to add a pizookie at the end of your meal, it is a warm cookie with ice cream on top. There's a variety of different flavors, it might be hard to choose just one!
Board & Brew— During your trip to Temecula, you will not want to miss this SoCal staple. Board & Brew is a sandwich, wrap, and salad joint where you can also grab a refreshing pint from their specialty draft selection.
What originated in the beach city of Del Mar, has flourished into a successful chain all across Southern California. Get all the beachy vibes you need when visiting Board & Brew in Temecula. My go-to menu item is the Cobb Salad!
Filippi's Pizza Grotto— It might be easy to overlook Filippi's because it is not located in the heart of Temecula. It actually falls incredibly close to the Murrieta/Temecula border, but you will not regret dining in at Filippi's during your visit.
I basically grew up on Filippi's alfredo sauce, so trust me, one look at the menu and you'll be feeling like you're eating in Little Italy. On top of all of their house specialties like chicken, eggplant, or veal parm, they have pizza, salads, sandwiches and some of the best pasta in town.
In-N-Out— If you're visiting from out-of-state, it is crucial that you get an iconic meal from In-N-Out. Although out-of-staters always have mixed reviews since this spot is hyped up alot, you have to go to In-N-Out just to say that you've been.
You just can't go wrong when getting a cheeseburger and fries. It's a great option after a busy day out on the town and you just want to grab a quick meal before heading in for the night. Don't forget their secret menu too, you'll need to read up on this before you go as it's 'secret'.
Karl Strauss Brewing Company—If you're looking for a fun environment and a mean burger, don't look further than Karl Strauss. Beyond the burgers, you won't be disappointed.
Start your meal off with the beer pretzels or truffle fries and finish it up with some top sirloin, gourmet mac n cheese, or some mouthwatering chicken wings. Make sure to try some of their brews, made fresh in Pacific Beach, San Diego.
Lucille's Smokehouse Bar-B-Que— Get a taste of savory Southern dishes at Lucille's, which is one of the many dining options located at the Promenade.
Try any of your BBQ favorites, like brisket, ribs, tri tip, chicken, and so much more. They also offer specialties like the Nashville Hot Chicken Dinner (YUM!) The best part has to be the biscuits and sweet apple butter, and don't forget to try one of their peach, strawberry, or watermelon lemonades!
PUBlic House— Located in Old Town Temecula, Public House is one of the most unique restaurants in the area. Public House operates out of a restored home from the 1950s. They have a precise, yet affordable menu with something for everyone!
Dine-in for a couple different items from their snack menu and some drinks or check out their main menu, either way, consider adding Public House to your Temecula attractions bucket list!
Richie's Real American Diner— Let's go back in time at Richie's Diner! Richie's is a 50s themed diner with all kinds of classic American eats. Enjoy their jam-packed menu with an amazing selection of apps, salads, burgers, sandwiches and more! Don't forget to add one of their old-fashioned milkshakes or malts!
Urbane Cafe— With locations all over Southern California, this cafe is another one of my go-to spots in Temecula. Urbane is the perfect spot for a quick yet refreshing lunch or dinner after an action-packed day visiting all the Temecula attractions.
You order at the counter and choose your own seat. Their menu is packed full of soups, salads, bowls, and sandwiches. My personal favorite is the Southwest sandwich!
Vince's Spaghetti— A generational favorite within my family is easily Vince's Spaghetti. What started as a family-owned Italian joint in Ontario, California back in 1945 has turned into an authentic Italian staple across Southern California cities.
The Temecula location is especially brilliant for its quick service and it even has a drive-thru! As my dad would say, you're doing it wrong if you don't just get the classic, spaghetti, and meatballs. If that's not for you, check out the handful of other authentic dishes.
Yard House— Last but so not least is my favorite restaurant in Temecula. I know Yard House is a national chain, but not every area is lucky enough to have one!
Yard House has the best appetizers in the game (the chicken nachos!) and an entire menu that is pretty tough to compete with in general. They are known for their unbeatable happy hour options as well as their Yard House Yards, which is over a liter of beer. I highly recommend dining in at Yard House!
What to do Nearby Temecula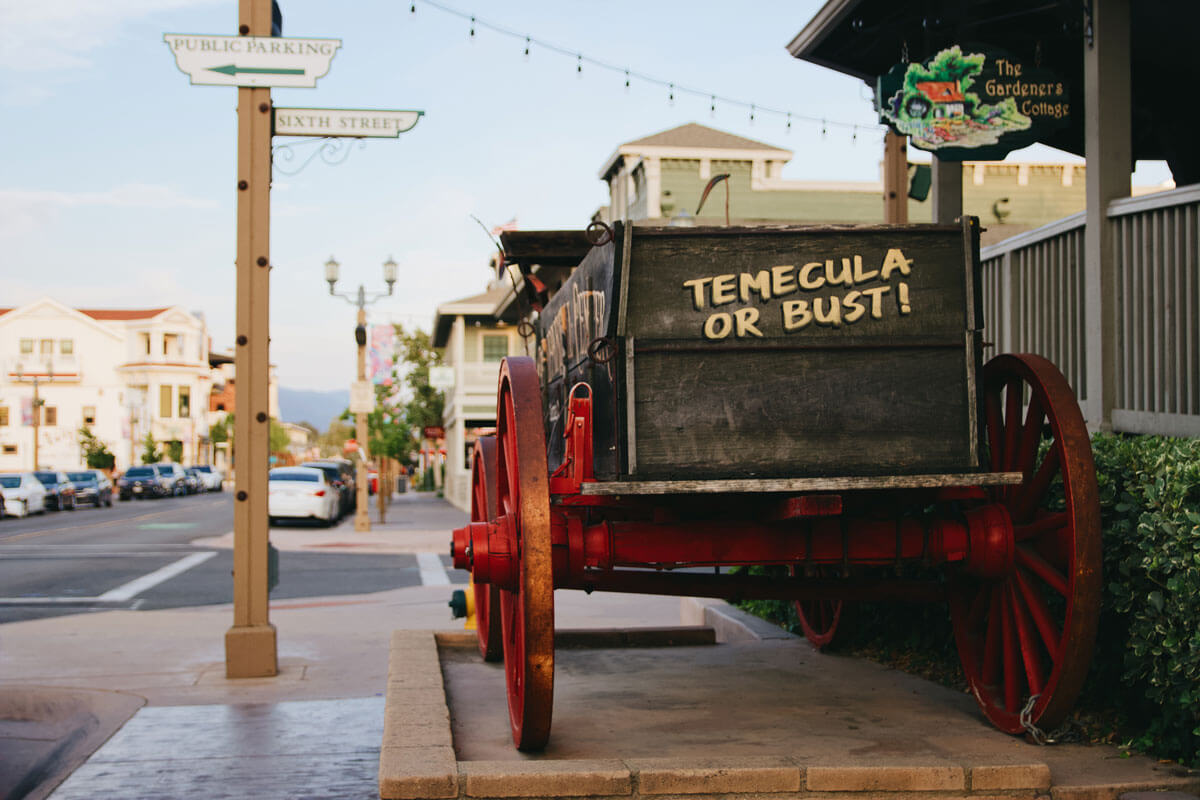 Outlets Lake Elsinore – Although there's plenty of shopping to be done in Temecula, everyone could use some killer deals every now and then. With so many brands you know and love, you're bound to have a perfect shopping spree. There's also some places to grab refreshments and snacks!
Lake Elsinore Storm— Spend a day at Storm Stadium watching some minor league baseball! The Lake Elsinore Storm is the Low-A West affiliate of the San Diego Padres. Who doesn't love spending a day at the ball park?
Downtown Lake Elsinore— Historical Downtown Lake Elsinore is a beautiful spot to take a stroll, do some antique shopping, and to dine in for a nice meal.
Old Town Murrieta— Similar but smaller in comparison to Old Town Temecula, visitors can shop for antiques and dine at some incredible restaurants. My personal favorite is Wine Ranch, guests can wine taste or choose from their delicious menu.
Santa Rosa Plateau & Tenaja Falls— Check out the beautiful scenery in the hills of Murrieta. These are both some awesome places for hiking and spending time outdoors. Tenaja is especially known for the gorgeous waterfalls.
Epic Rollertainment— Get your groove on at Murrieta's ultimate entertainment center. Epic Rollertainment is a beach-themed roller rink filled with arcade games, food, and adult beverages. Perfect for a date night or day out with the family!
Lake Skinner— Another option for outdoorsy visitors is Lake Skinner! It's a great spot for camping, hiking, horseback riding, and boating!
Where to Stay in Temecula, California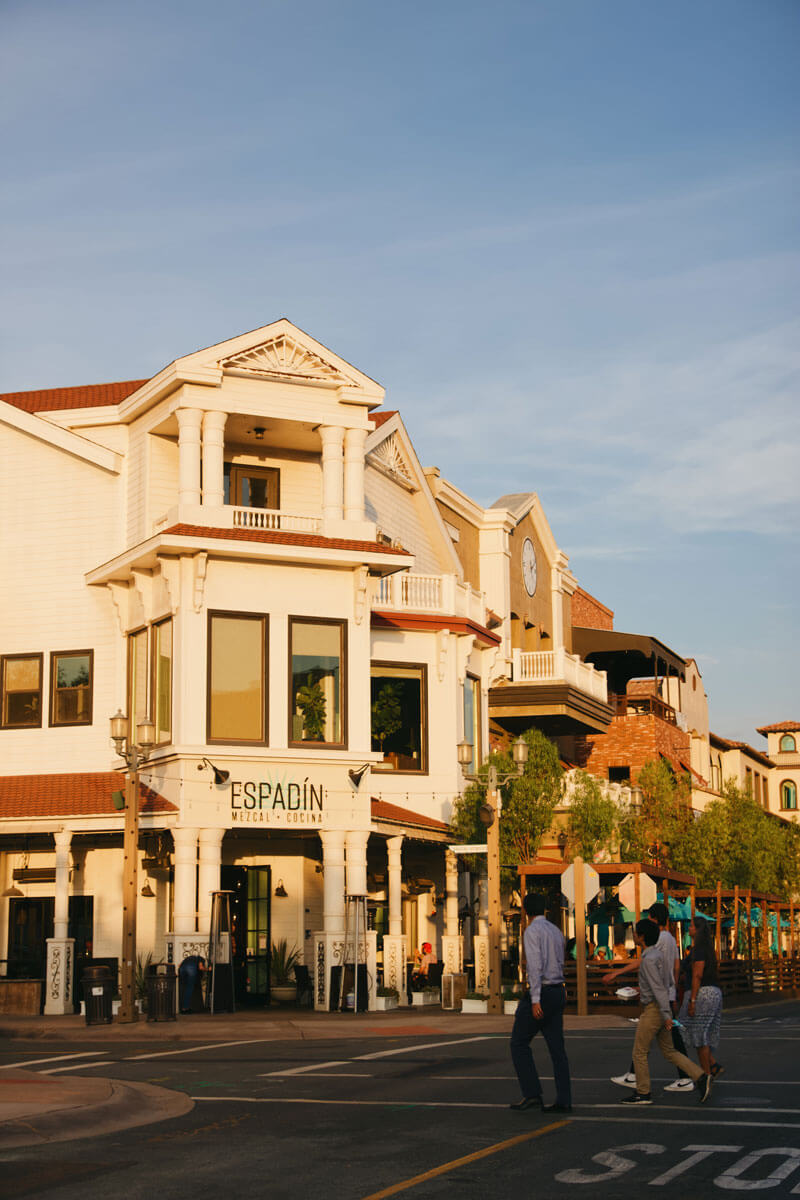 Although I've mentioned a handful of places to stay throughout the article, there are many more to choose from! Obviously, I have never stayed overnight in Temecula because it's a 10-minute drive from my house, but I can recommend some of the highly rated places to stay during your trip!
Home2 Suites by Hilton— Located on Rancho California Road, Home2 Suites is a great recommendation for Temecula, California travelers. It is centrally located with easy access to all the best Temecula attractions.
If you're traveling with furry friends, you may want to consider staying here because it is a pet-friendly hotel! Another perk is that the suites come equipped with kitchens, which can make a trip far more affordable if you buy groceries and don't eat out every meal.
If you prefer to indulge and relax without having to prepare your own meals on vacation (like most of us do), you can join Home2 Suites for complimentary breakfast each morning. Enjoy the free wifi and parking, as well as a pool and fitness center. Not too shabby!
Staybridge Suites— One of the newer hotels in the area, Staybridge Suites has opened its doors in the heart of Temecula. If you're looking for the convenience of staying near the vineyards without the price tags of staying at the actual wineries, Staybridge is a great option.
Suites here also come equipped with a kitchen, a fitness center, free wifi, and a complimentary breakfast. If you happen to be traveling for business, Staybridge offers a 24-hour business center to make getting work done on the road a little easier.
Holiday Inn Express— Located on Jefferson Ave, just blocks from Old Town Temecula, Holiday Inn Express is a cozy option for your stay in Temecula, California. Not only is it steps away from an In-N-Out Burger, booking this hotel for your trip will keep you close to all of the popular Temecula attractions in general.
Enjoy some of the same amenities as those listed from the previous hotels! Holiday Inn offers a complimentary breakfast buffet, free Internet access, a 24-hour business center, an outdoor pool, a fitness center and more!
Residence Inn by Marriott (Temecula/Murrieta)— Another relatively new hotel in the area, the Residence Inn is a gorgeous hotel perfectly suited for your travels.
Located on Madison Avenue in Murrieta, the Residence Inn sits right in between Murrieta and Temecula. The hotel is surrounded by a number of restaurants, grocery stores, and is conveniently right next to the I-15 freeway with easy access to San Diego.
Whether you're planning a long trip, or a brief one, Residence Inn will accommodate you above your expectations. This happens to be another pet-friendly hotel that also offers Internet access, an ATM, car rentals, a beautiful outdoor pool area, and more.
---
For more adventures in California, be sure to check out some of the amazing stops from San Diego to San Francisco! Enjoyed this guide to the best things to do in Temecula? Bookmark for later or share the love below on Pinterest!