Ah, Los Angeles. The city is sunny, laid-back, and just cool. LA has a lot of great neighborhoods to explore, and one of the most prominent is West Hollywood. If you are visiting for the first time and need things to do in West Hollywood, this article has you covered.
The city is a mix of new and old, freshly opened restaurants and shops, as well as places with vibrant Hollywood history. West Hollywood (aka WeHo) is home to the legendary Sunset Strip, which has trendy nightclubs, stylish shops, and lounges to watch live music and comedians.
Keep reading for a list of things to do in WeHo that should absolutely be on your visit to Los Angeles. Also, be sure to check out all the other incredible things to do in Los Angeles too to add to your visit.
But first, where is West Hollywood?
The delineation of West Hollywood is a bit tricky as it's an odd shape if you were to look on a map. The central vein that runs through WeHo is a 3-mile stretch of Santa Monica Blvd. Another notable street that runs through this lively neighborhood is Sunset Blvd, known as the Sunset Strip where you can find many of the entertainment and nightlife venues mentioned in this guide.
As far as other Los Angeles neighborhoods, West Hollywood is bounded by Beverly Hills to the west, Hollywood Hills to the north, Hollywood to the east, Fairfax District on the southeast, and Beverly Grove on the southwest.
West Hollywood is also one of the more walkable and pedestrian-friendly neighborhoods of LA, which says a lot as you need a car and have to sit in the notoriously bad LA traffic in other parts of the city to explore.
Awesome Things to do in WeHo
Whisky A Go Go
8901 Sunset Blvd
This nightclub has been a staple on the Sunset Strip since the '60s. The careers of countless rock-n-roll musicians have been launched at Whisky A Go-Go, and some of its most notable alumni include Led Zeppelin, Janis Joplin, and The Doors.
You can't miss the corner wraparound building on Sunset Boulevard that houses Whisky A Go Go, so if you're feeling like a rock show should be on your checklist, put this spot on your list of things to do in West Hollywood.
The Comedy Store
8433 Sunset Blvd
We are HUGE fans of comedy and catch a show whenever we get a chance. If you listen to a podcast hosted by a comedian, there's a high probability that they have performed at this famous comedy venue in WeHo on the Sunset Strip, The Comedy Store.
This popular laugh house opened in the 1970s, it boasts an incredible roster of comedians who got their start performing there (Andy Kaufman, Robin Williams, and Jim Carey, to name a few).
Fun fact, Pauly Shore's mother was one of the founders of the club, which she took over in a divorce settlement, and she hand-picked the comics to perform at the store for several decades.
Check out the list of comedians performing each night, and head on down to Sunset Boulevard to catch a show.
Shopping in WeHo
View this post on Instagram
If you are in the mood to go shopping, West Hollywood is where it's at. Whether you're working with a budget of $5 or $500, there is something for everyone, although you'll find that having a thicker wallet can definitely get you further in Tinseltown in general.
The main streets to hit are Melrose Avenue, and the Sunset Strip (which is nestled between La Cienega Boulevard and Doheny Drive).
The Melrose Avenue Shopping District is a major shopping destination and has a mix of apparel, accessories, home decor, and restaurants. You can grab a latte at Urth Caffe and indulge in window-shopping at Fred Segal, Marc Jacobs, and Kelly Wearstler.
Oh, and you won't want to miss the famous Pink Wall at the Paul Smith LA Flagship store on Melrose Ave, this is one of the most popular Instagram spots in Los Angeles, scratch that – Southern California and one of the most famous things to do in West Hollywood for those looking for a totally iconic LA photo spot.
Sunset Plaza is also a staple in WeHo, having been around for, oh, only about 100 years! You can walk down the sidewalk while popping in and out of shops and restaurants.
If you're looking for something a little more off the beaten path, the store Japan LA sells Tokyo-inspired items you didn't know you needed. Bottom line is, WeHo has your shopping needs covered.
Mel's Drive In
8585 Sunset Blvd
Another legendary thing to do in West Hollywood and local institution is visit Mel's Drive-In on the Sunset Strip! Housed in one of the last "Googie"-style space-age and futuristic architecture style buildings remaining in Southern California that was popularized from the mid-1940s through 1970s.
The exterior of Mel's is a showstopper, but this popular American diner also offers great food and drinks!
The location of the building is a bit historic too, formerly housing a famous coffee shop called Ben Franks which was a frequent hang out spot for rock starts in the 60s and 70s. It is even said that the band the Monkees were cast based on the type of people who hung out at Ben Franks and the band Buffalo Springfield actually formed in this parking lot.
Besides that, this was also a popular hang out spot for big names in showbiz like The Rolling Stones, Frank Zappa, Andy Warhol, and even Bob Dylan.
Rainbow Crosswalks
San Vicente Blvd & Santa Monica Blvd
WeHo is the proud home of the vivid rainbow crosswalks on the San Vicente and Santa Monica Boulevards. They are beautiful and a colorful celebration to the LGBTQ+ community in the neighborhood, and represent a statement of identity for the area repping the colors of the rainbow Pride Flag.
Recently, brown and black stripes have been added to the crosswalks to display inclusivity. And, a new crosswalk has been created with blue, pink, and white colors, which represent the transgender flag.
If you are in this part of town, visiting the rainbow crosswalks is a great thing to do in West Hollywood plus show your support and love to the LGBTQ+ community.
The Viper Room
8852 Sunset Blvd
A cool nightclub with an even cooler name, the Viper Room should absolutely be included on your list of things to do in WeHo if you are a rock music fan.
Since it opened its doors in the mid-'90s, the Viper Room has been a staple in the Hollywood music and nightlife scene. Johnny Depp was actually one of the owners of the Viper Room when it opened.
It quickly became a hangout for up-and-coming actors and musicians at the time (Leonardo DiCaprio, Jennifer Aniston, and Angelina Jolie were regularly there). If you like metal and punk rock, this is a fantastic place to catch a live performance.
The Roxy Theatre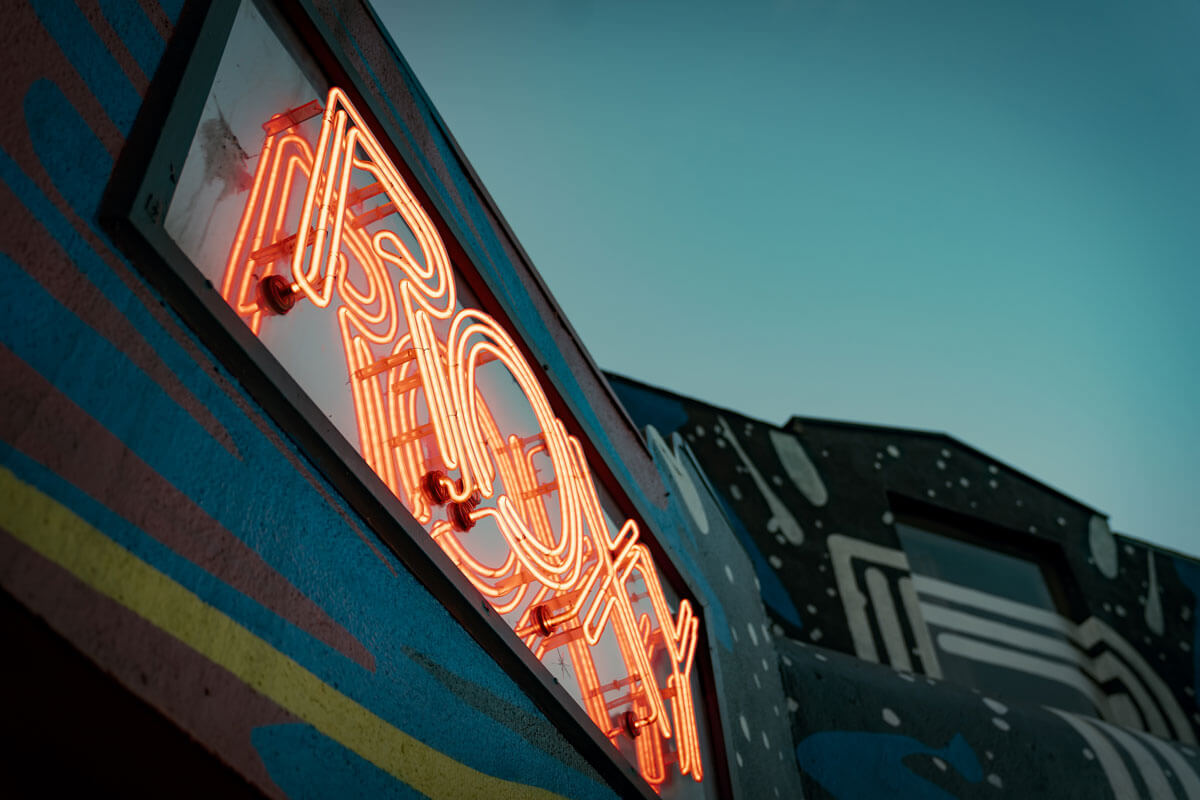 9009 Sunset Blvd
Located on the iconic Sunset Strip, The Roxy has hosted musicians, comedians, and stage shows in the almost 50 years it's been in business. Neil Young, the Temptations, and Frank Zappa were some of the acts that performed the first year that The Roxy was open.
In the following years, when comedians became more of a presence at the theatre, Arsenio Hall, David Letterman, and Jay Leno performed there. The Rocky Horror Picture Show and Hedwig and The Angry Inch are a couple of the shows that have graced the stage.
The Roxy has at least one show per week, so while you're visiting WeHo, this is a great spot to check out.
West Hollywood Design District
8687 Melrose Ave
Calling all design lovers, this is one of the best things to do in WeHo for you! This is your stop for all things design. Whether your interest is art, fashion, beauty, fitness, food & drink, or any other related specialty, the West Hollywood Design District has shops that cover it all.
It would be incredibly easy to spend hours browsing all of the boutiques. One place of particular interest is the Pacific Design Center, which has over 70 showrooms that focus on interior design. You won't be able to miss the PDC buildings, which are massive red, green, and blue structures.
The WeHo Design District is a walkable area by way of Melrose Avenue, Beverly Boulevard, and Robertson Boulevard. This should definitely be on your list of things to do in West Hollywood.
The Abbey
View this post on Instagram
692 N Robertson Blvd
This famed restaurant and lounge relishes in being "the world-famous gay bar in Los Angeles". The Abbey has been open for three decades, and it is a well-known and celebrated establishment in the city.
Come here for an open and welcoming atmosphere, food and drinks, and to let loose and have fun in one of the best nightlife scenes in the city!
There are four bars, plentiful indoor and outdoor seating, and a calendar full of events. There's never a dull moment here!
Hamburger Mary's
View this post on Instagram
8288 Santa Monica Blvd
Situated on Santa Monica Boulevard, Hamburger Mary's is a landmark in the WeHo restaurant scene. This laid-back eatery doesn't take itself too seriously, with mismatched serveware and eclectic chotchkes scattered about.
During the day, you can bask in sunshine and warm weather while you indulge in a hamburger on the outdoor patio. And then, come back at night for a drink and a show! Hamburger Mary's has a full bar and live shows just about every night.
If you're in the mood to "let your hair down", this is the place to be.
Chateau Marmont
8221 Sunset Blvd
To say the Chateau Marmont is iconic is an understatement. Hollywood legends have not only stayed here, but their activities during their stay at this hotel are pretty much folklore.
It's rumored that James Dean leapt through a window at the Chateau to audition for Rebel Without A Cause. Led Zeppelin band members rode their motorcycles through the hotel lobby. And Jim Morrison supposedly fell from a drain pipe that he was attempting to use as a swing to get in from the roof.
How could you possibly pass up an opportunity to visit such a historic place? The hotel has a restaurant and bar, so you can either stay here as a guest or just pop in for a drink and a bite.
Hike Runyon Canyon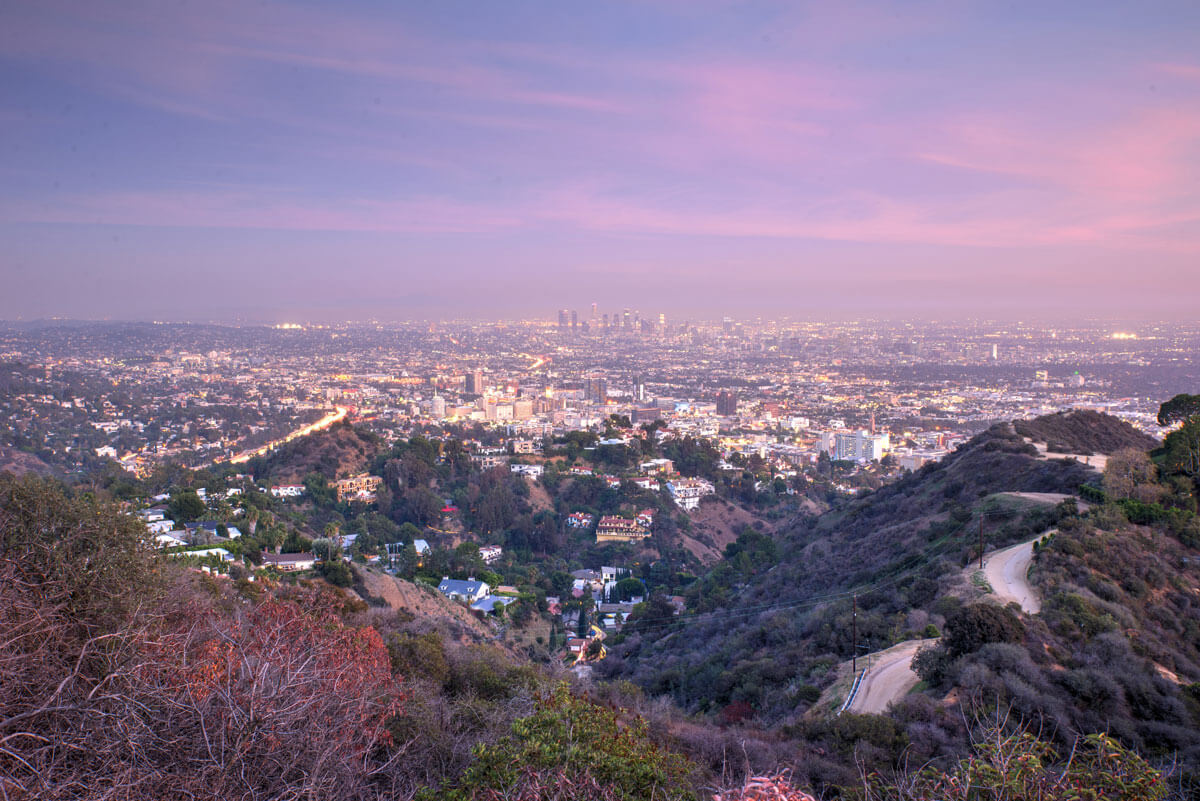 One of the quintessential things to do in WeHo is go on a hike. The scenery is gorgeous, and there are lots of hiking trails to choose from.
Runyon Canyon Park is amongst the most popular places to go for a hike in LA. Why, you might ask? Amazing views of Hollywood, several different looping trail options, and impeccable people watching.
Whether you're in the mood for a brisk hike under one mile, or you want to push yourself with an almost 3.5 mile hike to the top of the park, you've got options with Runyon Canyon.
And if you like hikes with a view, check out our guide to the best viewpoints in Los Angeles for more ideas.
Hamilton Selway
View this post on Instagram
8678 Melrose Ave
If art is your thing, especially modern art, you must put Hamilton Selway on your list of things to do in WeHo. They are one of the largest sellers of pop and contemporary artwork on the West Coast.
Visit their sleek gallery on Melrose Avenue and view works by legends like Andy Warhol, Keith Haring, Roy Lichtenstein, and Robert Longo. Truly a must-see spot if you have an interest in this subject.
Troubadour
9081 N Santa Monica Blvd
Another legendary nightclub in West Hollywood is Troubadour. It opened in the 1950s and became the place to see musicians in the contemporary genre.
Some of the acts that have played here, before they became household names, are Bob Dylan, Joni Mitchell, and Elton John.
Quite impressive, right? Troubadour has several shows each week, so if you are in the mood to listen to some good music in a cozy setting, this is the place to go.
Where to Stay in West Hollywood
So if you haven't noticed, some of the best things to do in West Hollywood, or WeHo, is the nightlife scene! Whether you plan on clubbing, checking out entertainment venues, or just plan on shopping – West Hollywood is a great base for your Los Angeles trip.
Here are a few of our top picks for places to stay during your time exploring all the amazing things to do in WeHo.
$ Sonder | Beverly Terrace
Gorgeous, chic rooms conveniently located in Beverly Hills near West Hollywood is an excellent choice if you're looking for a place to stay on a budget. These contemporary rooms at Sonder | Beverly Terrace have natural light, chic decor, and everything there is to love about a boutique hotel with a great location. Book here.
$$ Mondrian Los Angeles
Located just steps away from the Comedy Store, this popular 4.5 luxury hotel offers modern and stylish rooms and one of the best rooftop pools and lounges in Los Angeles. Mondrian Los Angeles, as mentioned, has a great location right on the Sunset Strip. Enjoy the best nightlife WeHo has to offer ending your night in one of their striking, contemporary rooms and spend the day lounging at their insanely gorgeous rooftop pool. Book here.
$$$ Petit Ermitage
Located just steps away from popular WeHo hotspots like the Troubadour, Petit Ermitage is a gorgeous Moroccan-inspired hotel with an impressive rooftop pool and lounge for those warm Southern California days and sunshine. The rooms in this 4-star historic are decked out with original artwork, painted walls, and luxurious interiors. Book here.
---
And there you have it! Lots of great options for things to do in West Hollywood. Take in the California sunshine as you browse the shops on Santa Monica Boulevard and Melrose Avenue.
Bask in the fluorescent glow of the nightlife signs on the Sunset Strip. And enjoy the mellow and relaxed attitude of the city as you partake in all of the things to do in WeHo!