Spending two weeks on Oahu we tried our best to see as much of the island as possible. But there was one place we kept coming back to, and that happened to be Lanikai Beach, one of the best beaches on Oahu!
Located on the windward side of Oahu, and just a short drive from Honolulu. Lanikai Beach offers clear azure water, little to no waves, and the perfect place to be a beach bum for a day.
Don't just take our word for it, CNN named Lanikai Beach as one of the top beaches in the world! Here are the 7 reasons why Lanikai Beach is our favorite spot on Oahu.
Also, check out this guide to help you plan your trip to Hawaii.
Lanikai Beach

Lanikai Beach offers some of the most magnificent coastal views on the island. The waters here are calm and crystal blue, the view of the neighboring islands offer an even more gorgeous view, and the gentle coastal breeze will help keep you cool on a hot day. Enjoy a perfect day at the beach next to the swaying palms and the dream like view.
Kailua Beach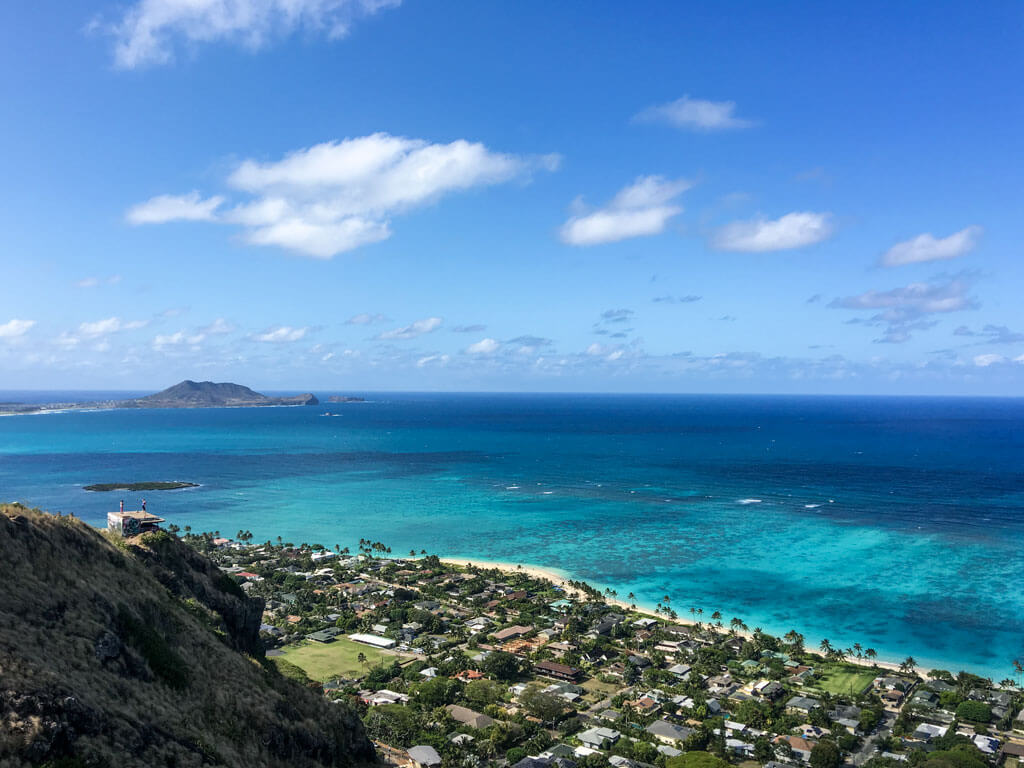 Technically not Lanikai, but Kailua beach is it's next door neighbor and happens to be just a beautiful. Stay cool from the gentle breeze and relax by swimming in the calm waters. There's also more parking at this beach, so some find it easier to access.
Pillbox Hike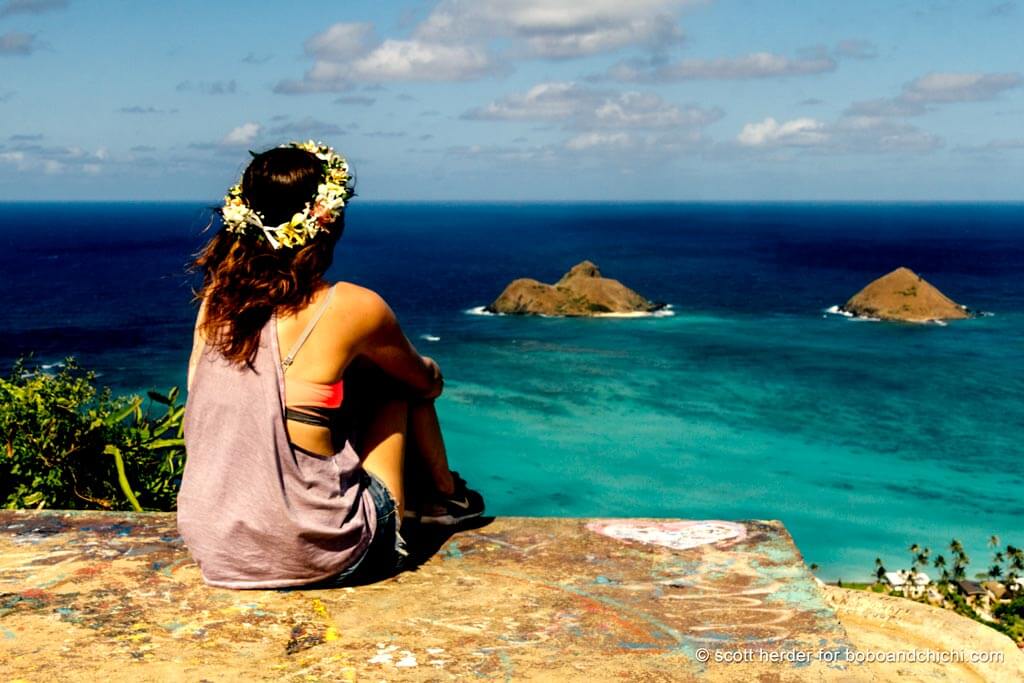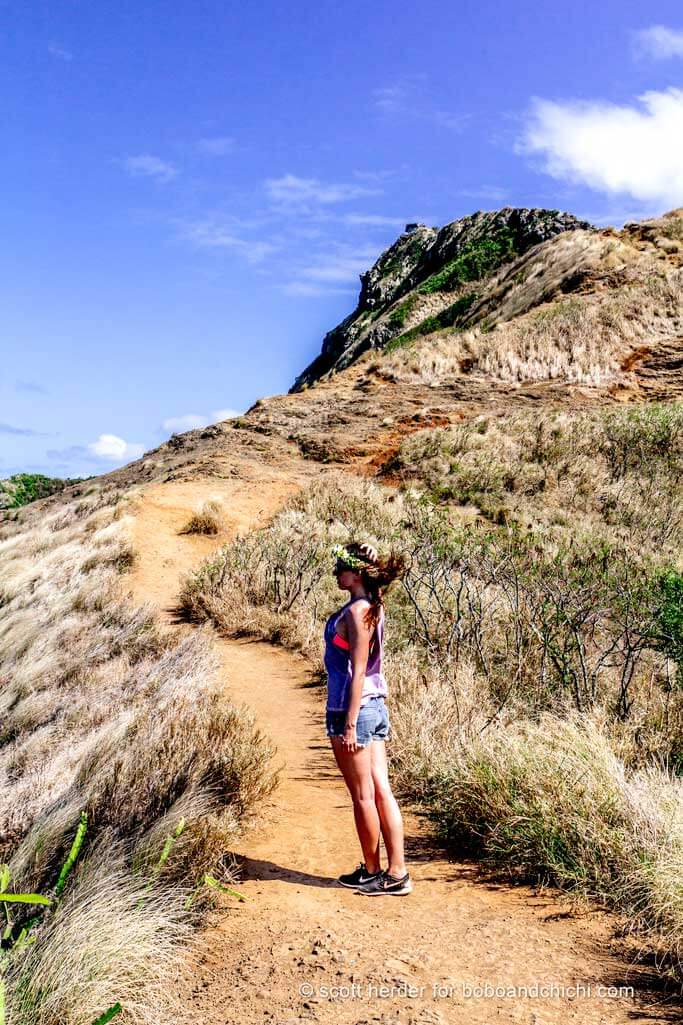 A trip to Lanikai wouldn't be complete without doing the WWII Pillbox Hike! The hike itself is a quick, brisk walk up the side of a hill. When you reach the top and walk along the ridgeline you will run into your first pillbox covered in colorful graffiti. Continue past the first pillbox and make your way to the second one, where in our opinion, has the better panoramic view! This also happens to be the spot where Scott popped the question! Check out the proposal video that made it on national TV!
Mokulua Islands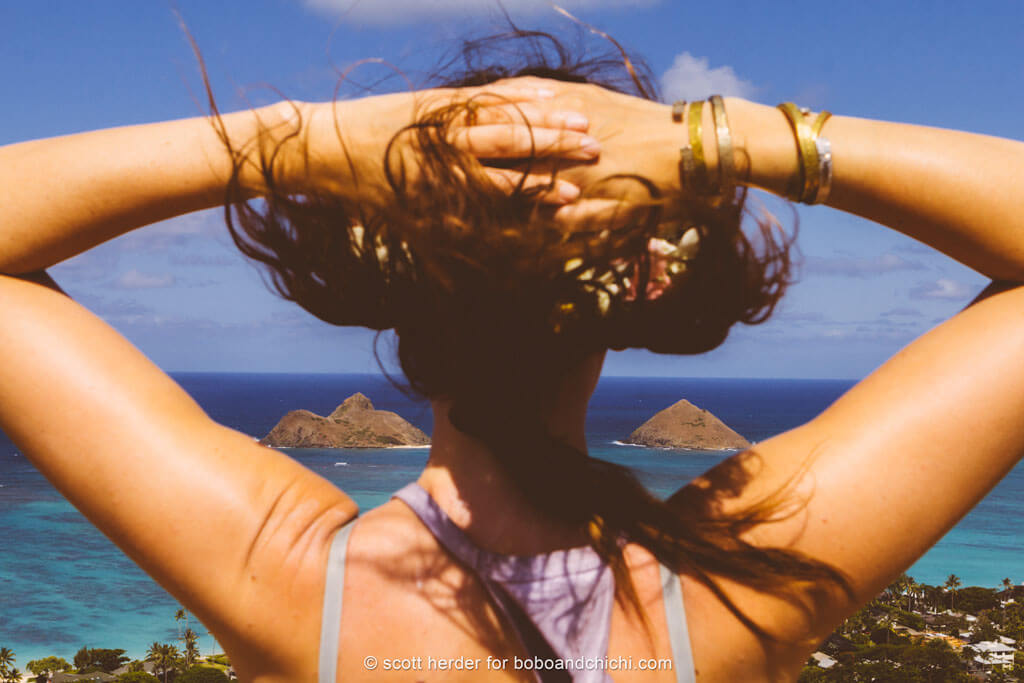 You can't go to Lanikai Beach and not notice the two iconic islands named Mokulua off the coast. Mokulua islands are actually seabird sanctuaries, but the larger of the two islands offer a small beach you can kayak to! If you don't want to kayak against the current and wind to the island, no problem, the islands are just as beautiful to look at from Lanikai Beach!
Kayaking
Kayaking and canoe clubs are a common sight to see from Lanikai Beach! Many people are drawn to the Mokulua Islands and the calm waters to enjoy a kayak or SUP. Although, you can't rent kayaks or SUP's from Lanikai, you can rent one next door at Kailua Bay and paddle your way over. You'll have the help of the trade winds to push you back to Kailua when it's time to return your rental!
Snorkeling
Lanikai is home to lots of colorful reef fish as well as a popular spot to catch a peek at a sea turtle! The calm waters make it easy to enjoy snorkeling here! There are no snorkel rentals to be sure to bring your own! According to Aloha Hawaii, the best spot to snorkel is in between Mokumanu Drive and Haokea Drive.
*be sure not to touch the coral when snorkeling!
Dog Friendly
I'm not sure about anywhere else, but California is very strict about bringing your furry best friend to the beach. So much in fact that there are only designated beaches you're allowed to bring dogs! If you're vacationing with your pup or just love seeing dogs, then you're in luck because you will see locals and visitors enjoying a nice day at the beach with their pups! We love animals, so being able to hang out with some friendly pooches on the beach was just an extra bonus for us!
BONUS
It's a great place to go do a pineapple shoot. More of those photos coming soon.
Tips
*there are no restrooms, lifeguards, or wheelchair access at Lanikai! If you need any of these facilities please visit Kailua Beach instead!
*It's best to visit on a weekday to avoid alot of crowds and to find parking
*parking is easiest to find in the morning
*if you plan on staying all day, pack a lunch and plenty of drinks! (be sure to clean up after yourself!)
*Lanikai is a residential neighborhood, so please be considerate when finding parking and not disturbing the residents with too much noise.
Fun Facts!
Scott's mom spent her early childhood years living in Lanikai!
The pillbox hike is where we got engaged.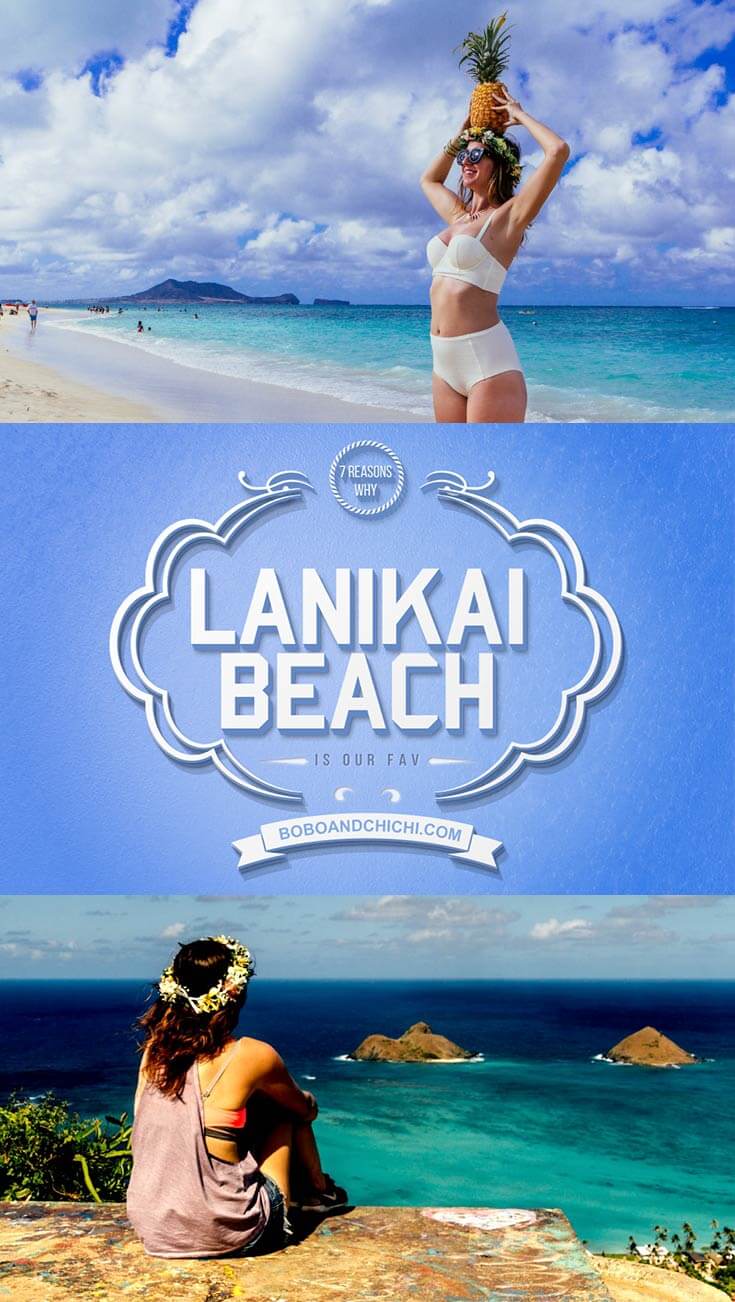 Ever been to Lanikai? Share with us in the comments below your favorite thing about Lanikai Beach.
Sharing is caring, if you liked this post consider sharing it on your favorite social media. Your friends and family might love it and it would help us too! Thanks