Looking for some of the amazing things to do in Kalispell on your Montana road trip or vacation? We've got you! Whether you're doing the epic drive from Yellowstone to Glacier National Park or hitting up some of the best places to visit in Montana, we are going to cover this not-to-be-missed destination during your visit to The Treasure State!
For an escape to the dreamy, welcoming outdoors where the air is crisp and the visual splendor of the wilderness greets you at every turn, grab your bags and head to Kalispell, Montana.
Situated in the northwest part of the state, in the Flathead Valley, Kalispell is often associated with being the gateway into Glacier National Park, and one of the best places to visit in Western Montana. The city is bordered by numerous mountain ranges in the Rockies and offers just about any outdoor activity that your heart desires.
And, from parks to museums to dining, there is an array of things to do in Kalispell. Keep on reading to discover everything you will want to explore in one of the most beautiful states in the country.
What to do in Kalispell, Montana
Shopping in Kalispell on Main Street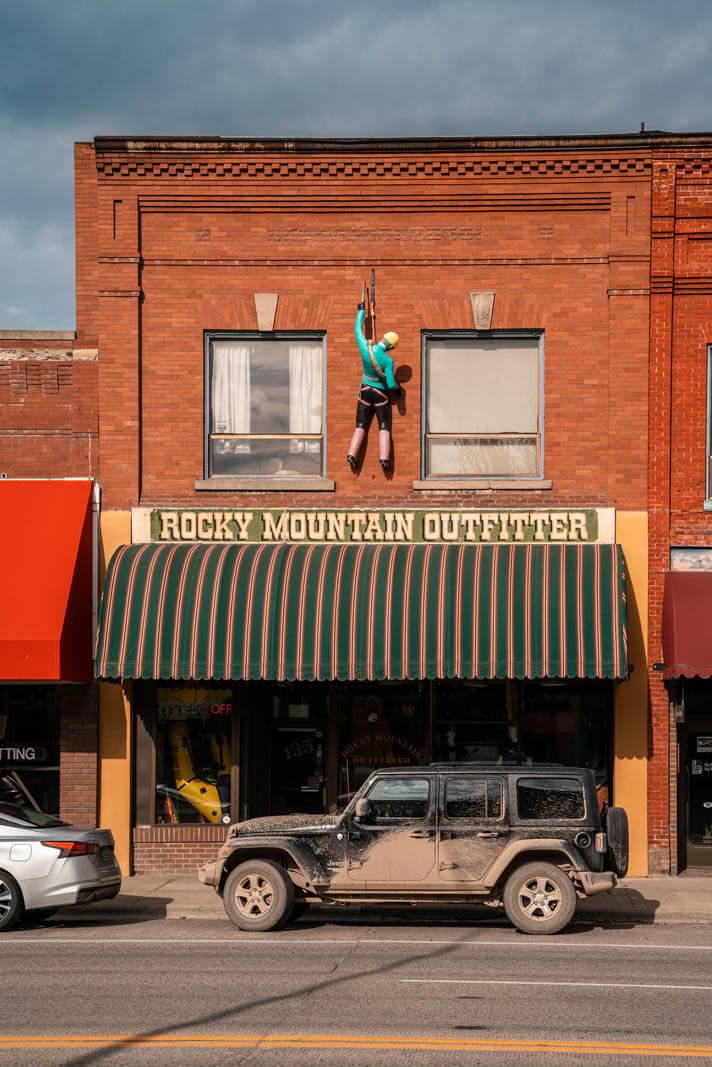 One of the best ways to start exploring a city is to scope out the local shops. When you get to Kalispell, Montana, head to Main Street to peruse some of their great stores.
Western Outdoor is the place to come for boots and hats you'll need to get into the vibe of the city, they also have a huge antique store on the basement level.
The Toggery has you covered for all of the apparel and accessories necessary to navigate the outdoor lifestyle. Rocky Mountain Outfitter is the spot to grab equipment for your adventures in nature.
Rounding out the list of some of our favorite shops in Kalispell is Honey Home, which has all sorts of charming furnishings and decor to browse. Scouring the shops on Main Street should definitely be on your list of things to do in Kalispell.
Tour the Historic Conrad Mansion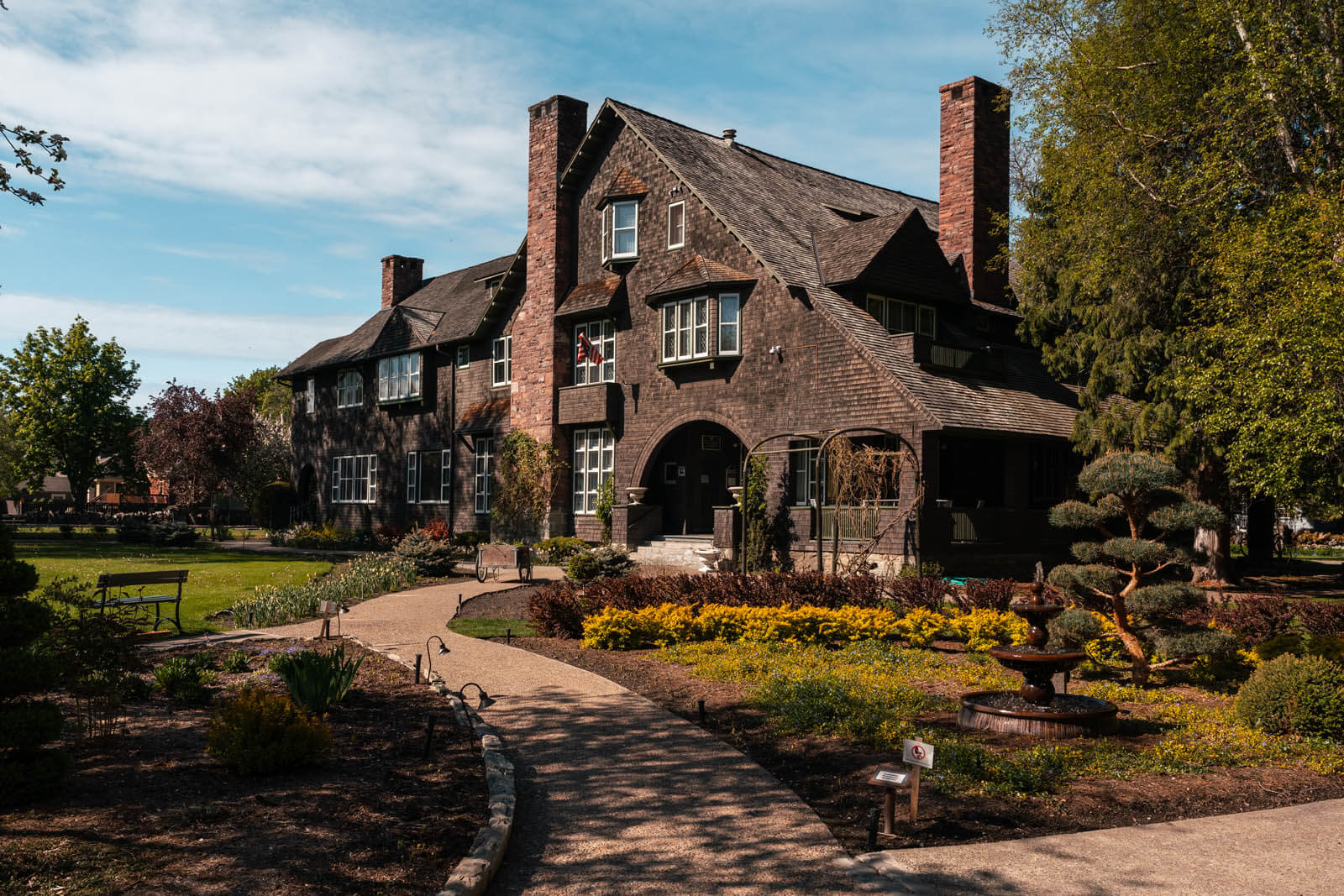 A wonderful historical landmark in Kalispell is the Conrad Mansion. Built in 1895, it's named after Charles E. Conrad, who founded Kalispell, Montana in the late nineteenth century.
The Victorian mansion had more than twenty rooms where Mr. Conrad and his family resided, which included his wife and three children. The Conrads were known to be quite hospitable, and their large residence was ideal for hosting guests.
Today, you can tour this well-maintained and restored historical property, complete with period-appropriate furnishings. You will learn about the Conrad family, as well as get a glimpse of life back at the turn of the twentieth century. What we found most impressive was considering when this house was from, how many modern amenities were included in the house from the electricity throughout the house, laundry room, and little details pointed out to us along our tour.
You can take a tour led by a guide, or do your own self-guided tour; as a note, there is a fee for both types of tours. We LOVED our tour guide Cindy, she personalized our tour along the way and honestly, we could have spent all day with her checking out all the nooks and crannies of this historic mansion.
Make sure to include this interesting attraction when planning your list of things to do in Kalispell, Montana.
Eat Your Way Around Kalispell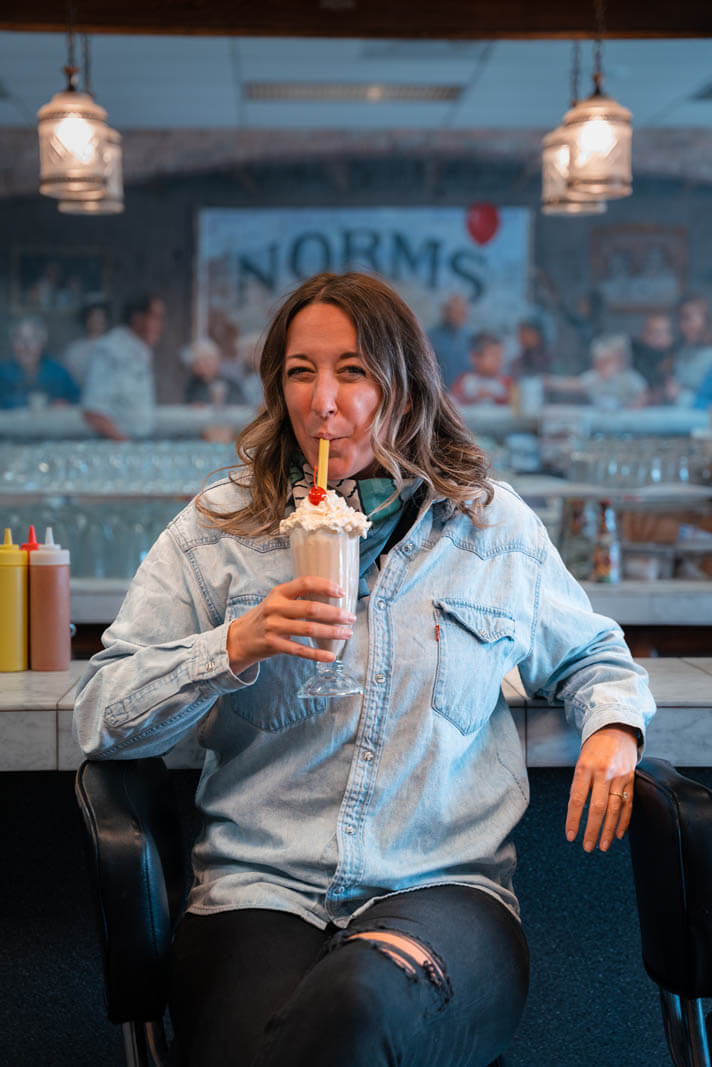 There is no shortage of fantastic places to eat in Kalispell, Montana. Let's just say we didn't go hungry while we were here.
In the morning, visit Ceres Bakery for a selection of freshly made pastries, and Montana Coffee Traders for a fresh cup of joe (they also have great food too).
For lunch, pop into Bonelli's Bistro for a hot Italian panini or check out Norms Soda Fountain for one of their burgers plus a sweet soda or ice cream creation, they also have a full on candy store here.
When it comes time for dinner, hit up KM Bar and Mercantile. These are two separate spots, but they are actually connected. KM Bar is a laid-back dining establishment, perfect for a pre or post-dinner drink. Mercantile is a nice, upscale sit-down steakhouse, which served up one of the best steaks we've ever had. While in Montana, as long as you're a meat eater, take full advantage of the great steaks available.
Just a note, KM Bar does share a few menu items with Mercantile on the appetizers section. Sampling the fantastic eateries in the city is one of the best things to do in Kalispell, Montana.
Stop at SunRift Beer Company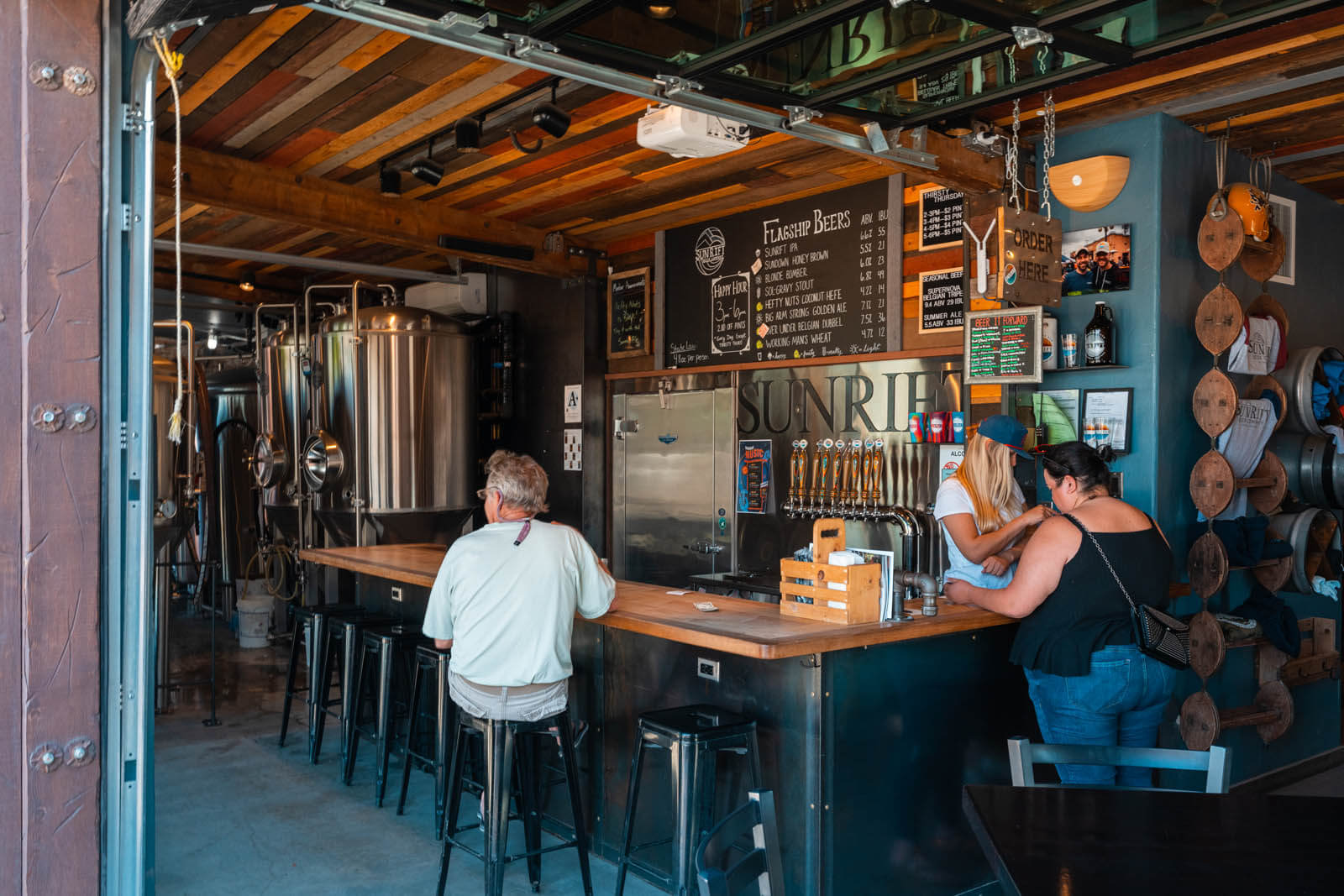 If you love visiting breweries and sampling local brews, check out the SunRift Beer Company. Select one of their flagship or seasonal brews, grab a spot in the fantastic outdoor seating area, and enjoy the crisp air and cold beer.
Their flagship brews include an IPA, stout, golden ale, and wheat beers. SunRift also comes out with seasonal brews, so be sure to scope out the offerings during the time of year that you visit. After you've had a drink (or two), try some of their appetizing food.
There's pasta, salads, sandwiches and pub wraps, and even a brunch menu! And, for more food options, you can head to downtown Kalispell.
Go to Big Mountain Ciderworks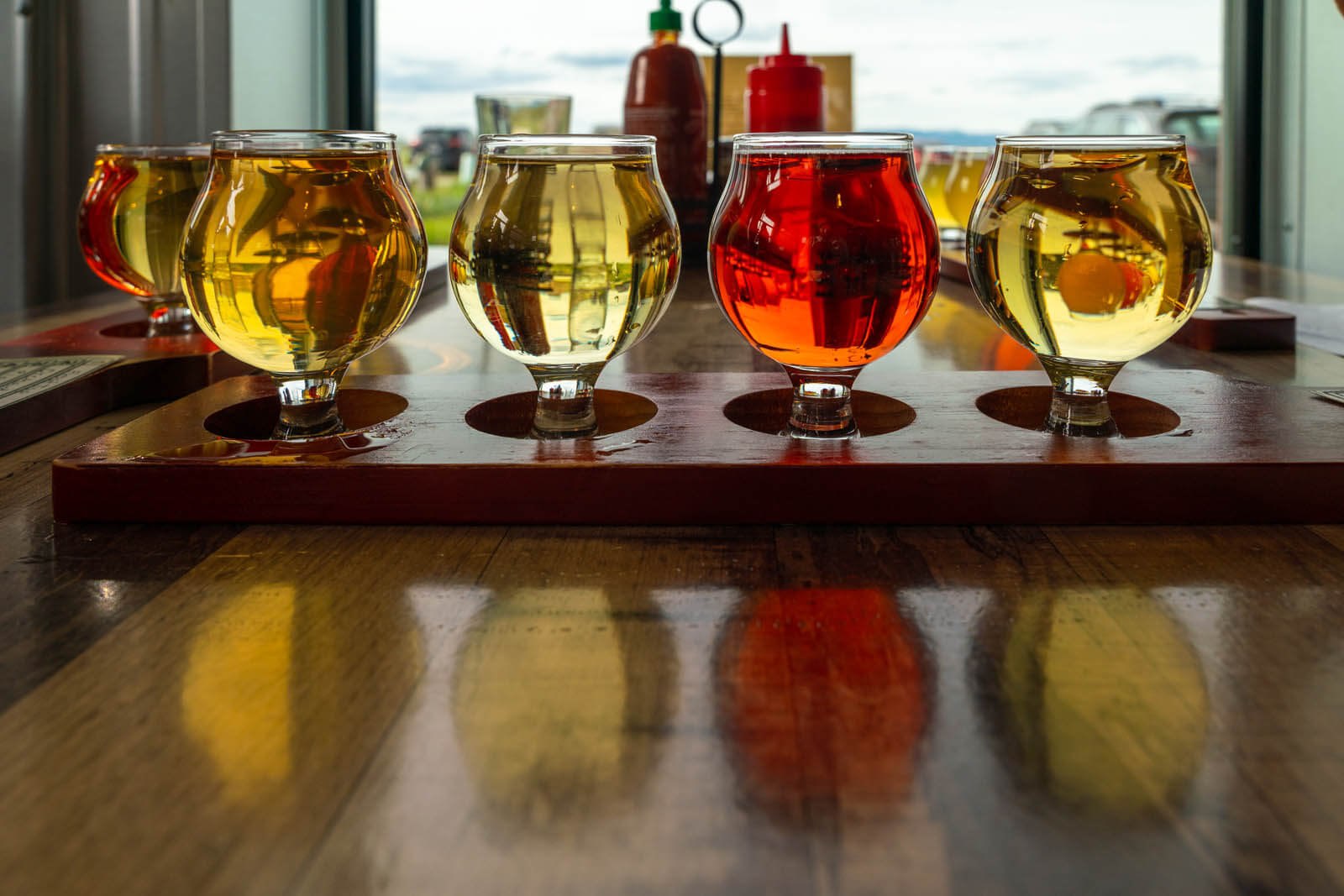 You may be familiar with breweries, but have you ever visited a cidery? Kalispell, Montana is home to the orchard and cidery Big Mountain Ciderworks. They grow many varieties of apples and pears, which they turn into juice and hard cider and you can try a tasting flight or order one of the MANY ciders they have on draft.
You can explore their cider house and taproom, where you can order items from the tantalizing menu and settle in a chair on the scenic outdoor patio. Even from the inside we had great views of the mountains. Also, they often have trivia nights and even visitors are welcome to join in on the fun, a little fun and unique thing to do in Kalispell if you happen to fall on trivia night!
Herron Park
When contemplating all the things to do in Kalispell, Montana, simply just being outside is at the top of the list. And one of the best places to be outside is Herron Park. This lush, tree-filled park has the type of scenery that you would find on a postcard.
From the park, there are more than 30 miles of trails that are ideal for stunning hikes. Known as the Foy's to Blacktail Trails, the paths go from the timberlands all the way to Blacktail Mountain.
Don't be surprised if you pass horseback riders and cross-country skiers on the trails if you're visiting in winter!
Foy's Lake Park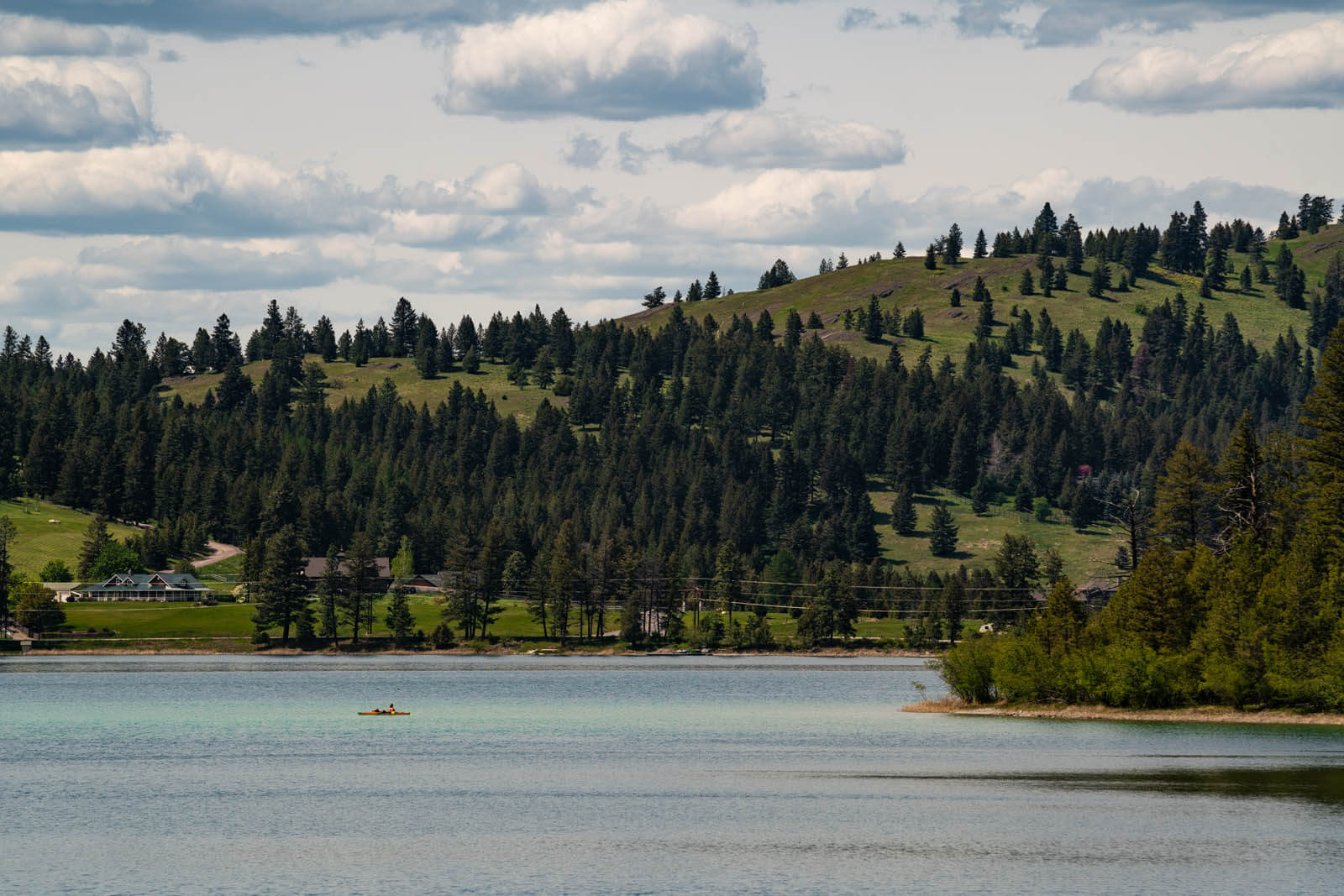 Another place to enjoy the beautiful outdoors is Foy's Lake Park. Here, you will find a dock and adjoining swim area on this serene waterfront. Feel the cool breeze as you slowly stroll down the dock, and enjoy the surroundings. This place is perfect for a relaxing moment, and to take in the picturesque view.
Additionally, this is a great place for a picnic, as there are benches and restrooms nearby. There is also a boat dock, so you'll see people casually cruising around the lake. Foy's Lake Park is one location you should certainly add to your itinerary of things to do in Kalispell.
Lone Pine State Park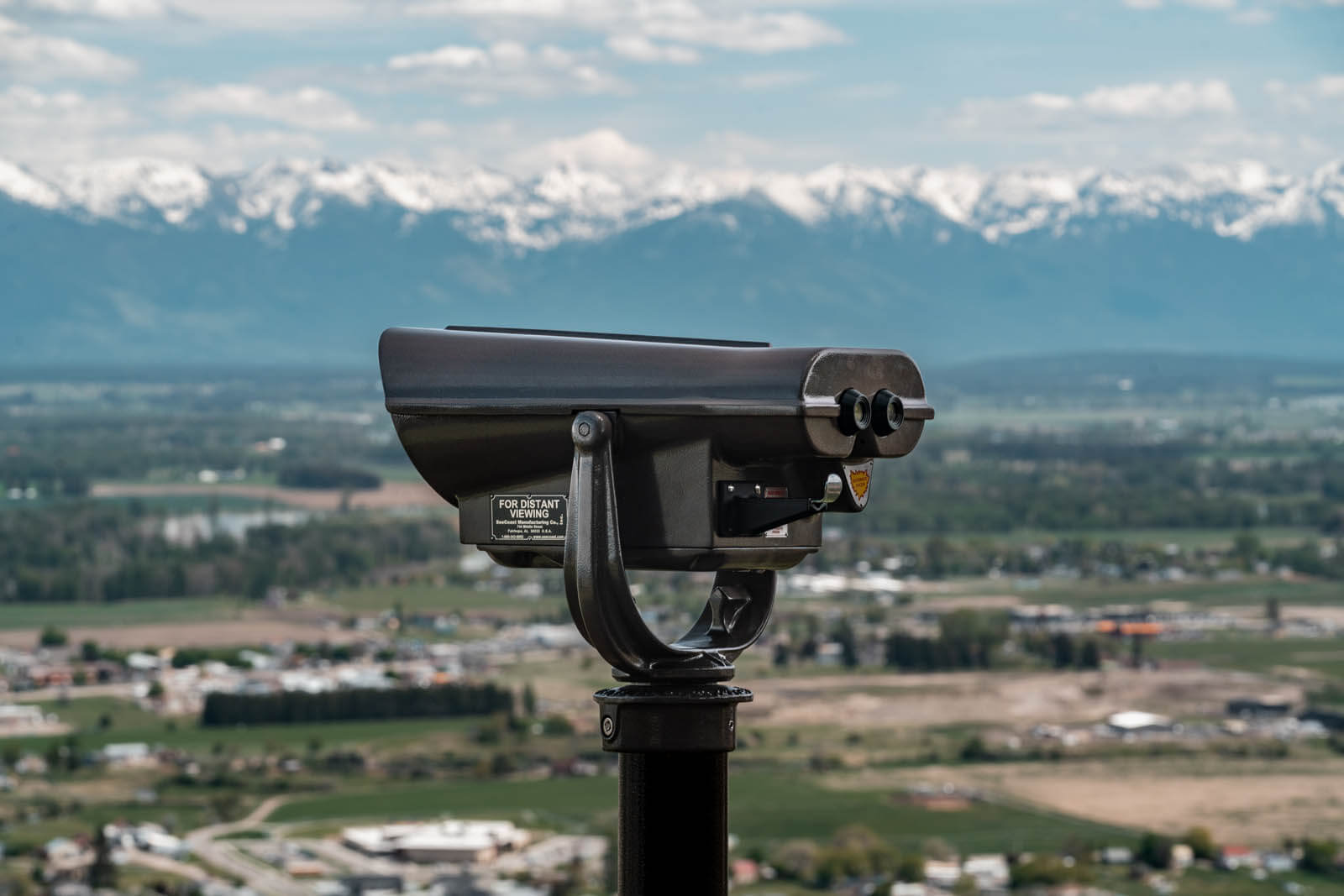 If there's an outdoor activity that you want to do, chances are, you can do it at Lone Pine State Park. Archery? They've got an Archery Trail. Picnicking? They've got established fire pits and grills/fire rings. Mountain biking, horseback riding, cross-country skiing, snowshoeing, hiking, and so on?
There are over 7 miles of trails to partake in just about any outdoor activity of your choice. Lone Pine State Park offers lots of outdoor things to do in Kalispell, Montana. Within this forest-like oasis, you can find overlooks with views of Flathead Lake, Big Mountain, and Glacier National Park all in the distance.
Hockaday Museum of Art
If you combine art and architecture, you'll get the Hockaday Museum of Art, one of the more formal and intriguing things to do in Kalispell. The gorgeous building is a renovated turn-of-the-century Carnegie Library Building.
Inside, you will find permanent and rotating exhibits that feature the artistic history of Glacier National Park, as well as Montana. Some artists featured in the permanent collection include Gary Schultz, Ace Powell, and O.C. Seltzer. Also, this is a great place to bring kids. There is a Discovery Gallery where they can get involved in activities at the museum.
Northwest Montana History Museum
To learn more about the backstory of Kalispell, and the surrounding region, head over to the Northwest Montana History Museum. A non-profit organization, the Northwest Montana Historical Society, runs this museum to preserve and showcase important local history.
This museum is a community effort, as there are about 60 volunteers who help a handful of full-time and part-time staff members with operations. You can explore permanent and rotating exhibitions in the largest local history museum in northwest Montana. This educational thing to do in Kalispell, Montana is well worth your time to learn about the city.
Things to do Near Kalispell
Visit Flathead Lake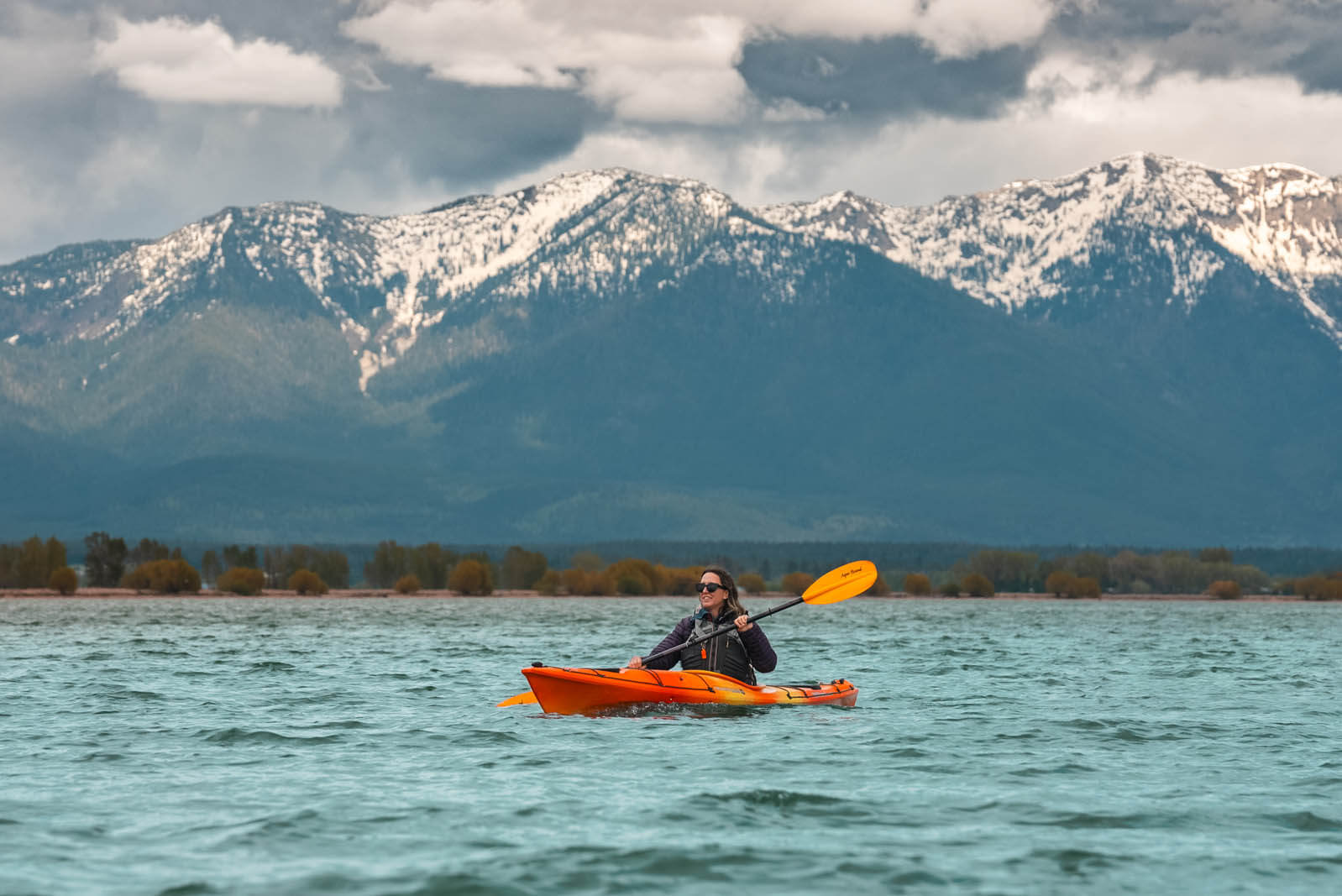 First up on the list of things to do near/around Kalispell, Montana, is a trip to Flathead Lake. This expansive freshwater lake is the place to come for watersports like sailing, power boating, and waterskiing. Other recreational activities include swimming, fishing, picnicking, and camping. As a matter of fact, this is the largest freshwater lake in the Western US outside of Alaska.
On the south end of Flathead Lake is Finley Point, which is also a beautiful picnic spot, and it's marked by pretty colorful stones you often see in photographs of Montana whether it be at Lake McDonald in Glacier National Park or here at Finley Point at Flathead Lake.
Located within Flathead Lake is Wild Horse Island, a state park covering more than 2,000 acres. The island is accessible by boat only, and is a great place to come for the day and enjoy a picnic.
Furthermore, other great spots to visit on Flathead Lake are Somers Bay and Big Fork, which is located at the north end of the lake, is just a short drive from Kalispell.
If you like kayaking, this company offers guided tours via kayak to Somers Bay and Wild Horse Island. We did the Somers Bay kayaking tour and it was awesome! We couldn't believe the views of the mountains from the lake. You'll want to go with a guide too as the lake is huge, the weather can change in an instant, and the guides will be sure to make sure you're in good hand as they have a great grasp on the local weather.
Glacier National Park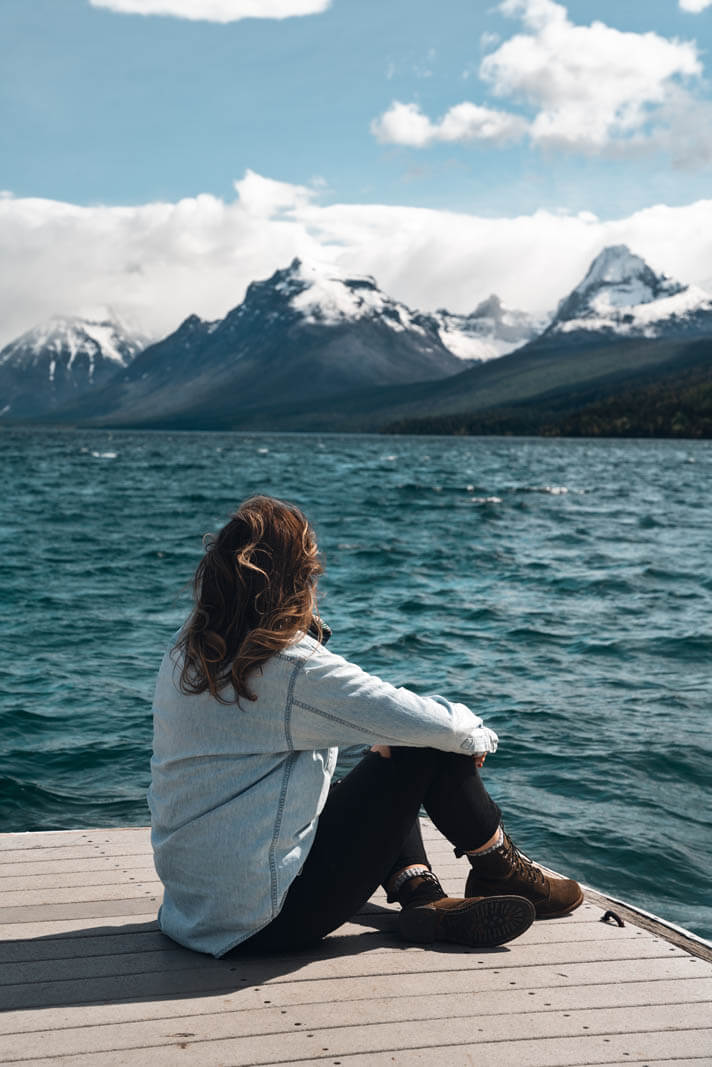 Combine sweeping mountain ranges, hillside forests, and incredible water features, and you've got Glacier National Park. As far as things to do near/around Kalispell, Montana that you must see, this National Park arguably tops the list.
There are over 20 icy glaciers that give the park its name (whose days are numbered sadly). When you visit, make sure to check out Going-to-the-Sun Road, which is a paved two-lane highway that goes from one end of the park to the other end on the Continental Divide via Logan Pass.
This gives you the ability to see all the stunning natural features and things to see in Glacier National Park. Just keep in mind the actual dates you can do the full journey on the Going-to-the-Sun Road are typically in July – September as this road can only be open when there's no snow. But there are sections of the road that are open throughout the year, which has great stops along the way. Try a Red Bus tour in the park so you can sit back and relax and just enjoy the views.
There are also some incredible hikes to embark on. The Grinnell Glacier hike is perfect for a day trek to see one of the park's iconic glaciers. The Iceberg Lake hike takes you down to a pristine lake, dotted with blocks of ice.
A 40-minute drive from Kalispell will get you to the West Glacier area of Glacier National Park. Be sure to check out our suggested itinerary for Glacier National Park too for more helpful resources to plan your trip.
Visit Whitefish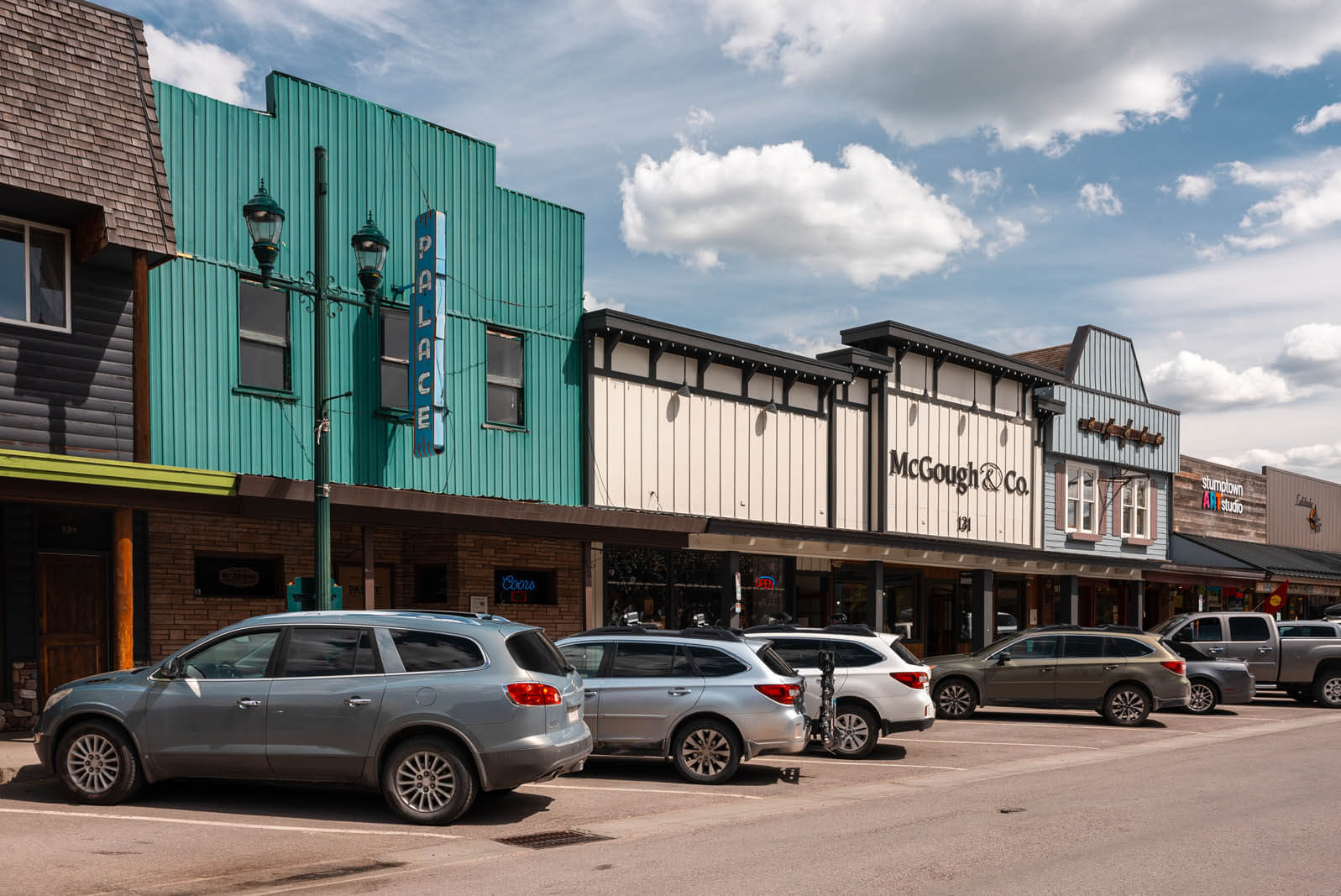 A very popular town with lots of things to do near/around Kalispell, Montana is Whitefish. There are lots of fantastic shopping and dining places to explore. If laid-back lounges where you can grab a drink call to you, check out Latitude 48 + Red Room Lounge, The Boat Club Restaurant and Lounge, and The Firebrand Lounge.
As far as shopping goes, scope out Bookworks for interesting reads, Cabin Creek Antiques for treasures, and Sage & Cedar for apparel and crafts.
Whitefish Mountain Resort is a great place to visit for winter skiing and snowboarding. This retreat allows you to stay right on the slopes so you can enjoy the snowy recreational activities.
Flathead National Forest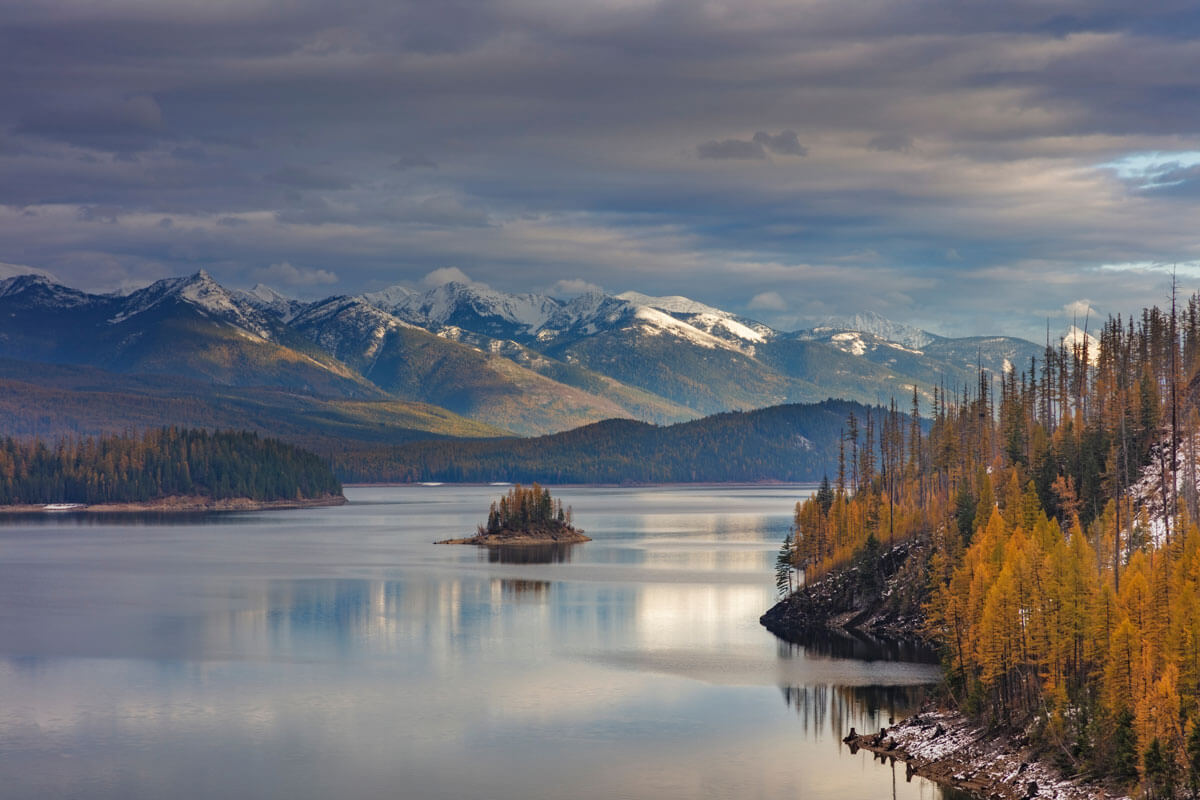 A true display of natural beauty in this region is the Flathead National Forest. Covering 2.4 million acres, there are countless sparkling blue lakes and rivers surrounded by towering olive green trees that make up the landscape. The trail options here are vast, with more than 2,000 miles of paths to enjoy.
If you're into camping, there are campgrounds, picnic areas, and cabins. At the park's outdoor spaces, which include three wilderness areas and two ski areas, you can partake in whitewater rafting, snowmobiling, hiking, skiing, and wildlife watching, and more! Visiting Flathead National Forest is one of the best things to do near/around Kalispell, Montana.
Great Northern Historical Trail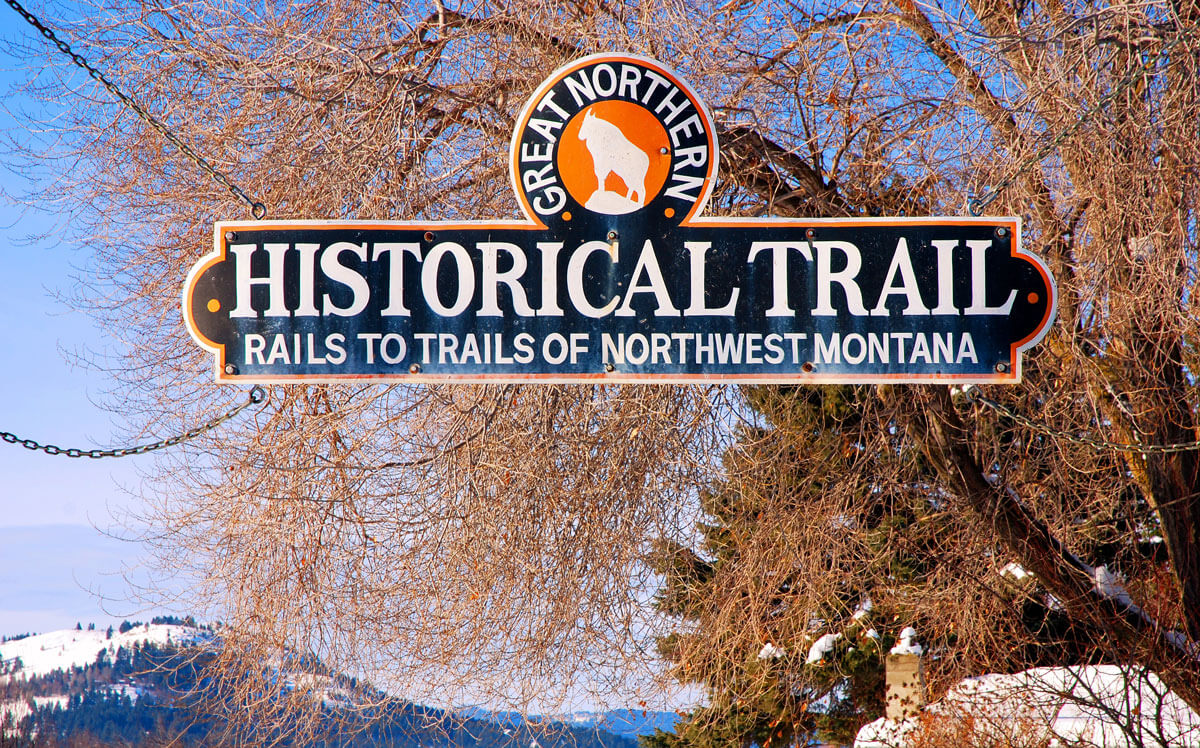 Another one of the best things to do near Kalispell is the Great Northern Historical Trail. This historic trail was a former railway, used by the Great Northern railway company who is largely responsible for Glacier National Park!
This paved trail through the scenic Flathead Valley is 22 miles long stretching between the north end of Kalispell, Somers, and Kali with several entrance points along the way. You can choose your own adventure on how you enjoy the trail whether you walk, bike, snowshoe, etc. and along the way you can see several mountain ranges including the Whitefish, Salish, Mission, and Swan mountains!
There are several options to grab a bite to eat off the trail along the way and it's easy to just do part of the trail as well!
Where to Stay in Kalispell
We actually are going to suggest you stay around a 15-20 minute drive from Kalispell, because where we stayed was one of the most unique stays we've ever done and it was out of this world! Located in Creston, you can rent your own private grain bin turned into a beautiful tiny home overlooking the Swan Mountain range!
Clark Farm Silos offers five 2-story silos equipped with kitchens, living rooms, and premium amenities like whole coffee beans with multiple ways to make your cup of joe in the morning and Pendleton Glacier National Park blankets.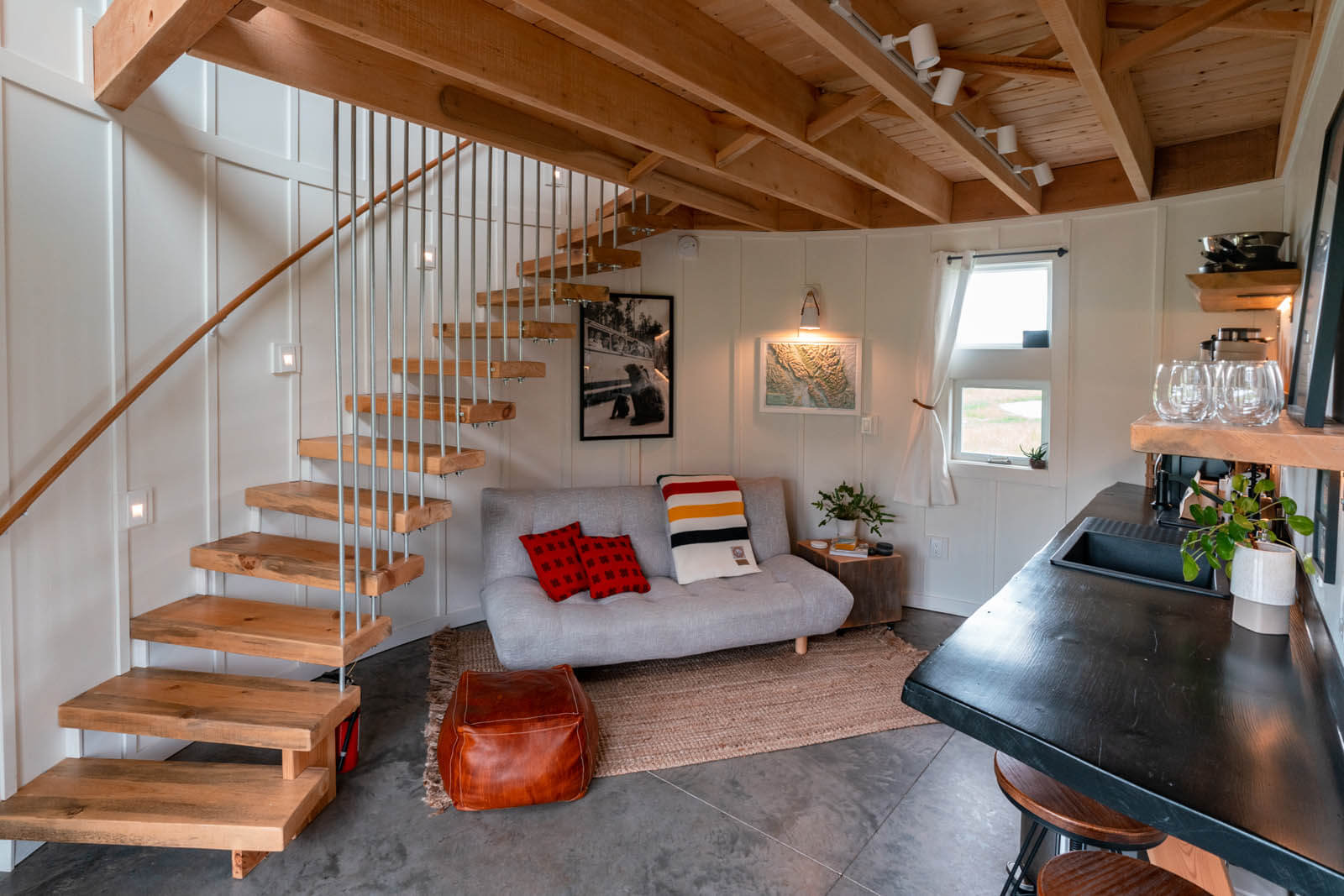 There are also hiking (or snowshoeing trails if you visit in the winter) trails, fire pits, outdoor chairs overlooking the backdrop of the Swan Mountains, and of course things like flashlights, firewood, and bear spray in case you encounter one! Book here.
---
Best Things to do in Kalispell (Post Summary):
Shopping on Main Street
Tour the Historic Conrad Mansion
Eat Your Way Around Kalispell
Stop at SunRift Beer Company
Go to Big Mountain Ciderworks
Herron Park
Foy's Lake Park
Lone Pine State Park
Hockaday Museum of Art
Northwest Montana History Museum
Visit Flathead Lake
Glacier National Park
Visit Whitefish
Flathead National Forest
Great Northern Historic Trail
---
Is Kalispell Montana worth visiting?
Yes, Kalispell, Montana is worth visiting. Located near Glacier National Park, it offers stunning natural beauty, outdoor activities like hiking and fishing, a charming downtown area, cultural attractions, and proximity to scenic Flathead Lake.
How far is Kalispell from Glacier National Park?
Kalispell, Montana is located approximately 31 miles (50 kilometers) from the west entrance of Glacier National Park, making it a convenient base for exploring the park with a comfortable 40-minute drive.
What is Kalispell known for?
Kalispell, Montana is known for its stunning natural surroundings, including its proximity to Glacier National Park and Flathead Lake. It also offers a charming downtown area, outdoor recreational opportunities, and a rich history tied to the Wild West era.
What is the best time of year to visit Kalispell?
The best time to visit Kalispell, Montana is during the summer months from June to August when the weather is pleasant for outdoor activities and the national parks, such as Glacier National Park, are fully accessible.
---
Enjoyed this guide to all the best things to do in Kalispell,  Montana? Consider Bookmarking for later!