Ready for an epic Montana road trip? We've put together one of the best road trips covering some of the best places to see in Montana starting in Billings and ending near Whitefish passing through big-ticket items and bucket list stops like Yellowstone National Park to Glacier National Park while passing through some of the top picks for what to see in Montana all in less than one week.
You could spend so much time here in this incredible state but since we are trying to cover as much as possible in a given time because let's be honest not a lot of American's get as much vacation as other nationalities so we are trying to cover as much as we can in the most efficient way possible.
This, of course, is a sample for what to do in Montana, you could easily spend so much more time in all of these incredible locations and recommend adding days if you want to spend more times in the national parks or any of the other Montana vacation spots we recommend.
Also, full disclosure, this Montana road trip was done with Visit Montana. As always, all opinions and experiences are our own!
Table of Contents
Renting a Car in Montana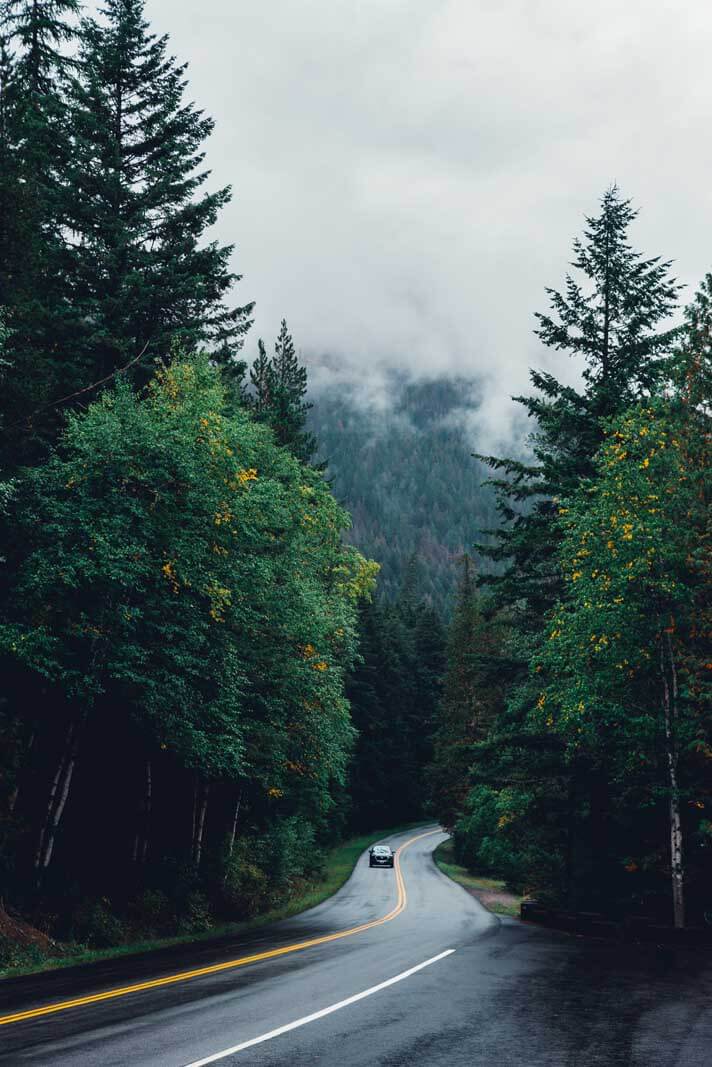 Our Montana road trip itinerary and guide has you exploring some of the best places to see in Montana by car. However, if you aren't driving in and out of Montana, we recommend flying in and starting at Billings, Montana or near Yellowstone in Cody, Wyoming at the Yellowstone Regional Airport.
You can rent a car in either city or airport. We recommend booking a rental advance on Expedia.com for cheap rates.
At the end of your journey and after you got to experience our top picks for what to do in Montana and the best Montana vacation spots we recommend ending your route near Glacier National Park in Whitefish at the Kalispell Airport where you can also end your rental car journey.
Montana Road Trip Day 1: Billings to Livingston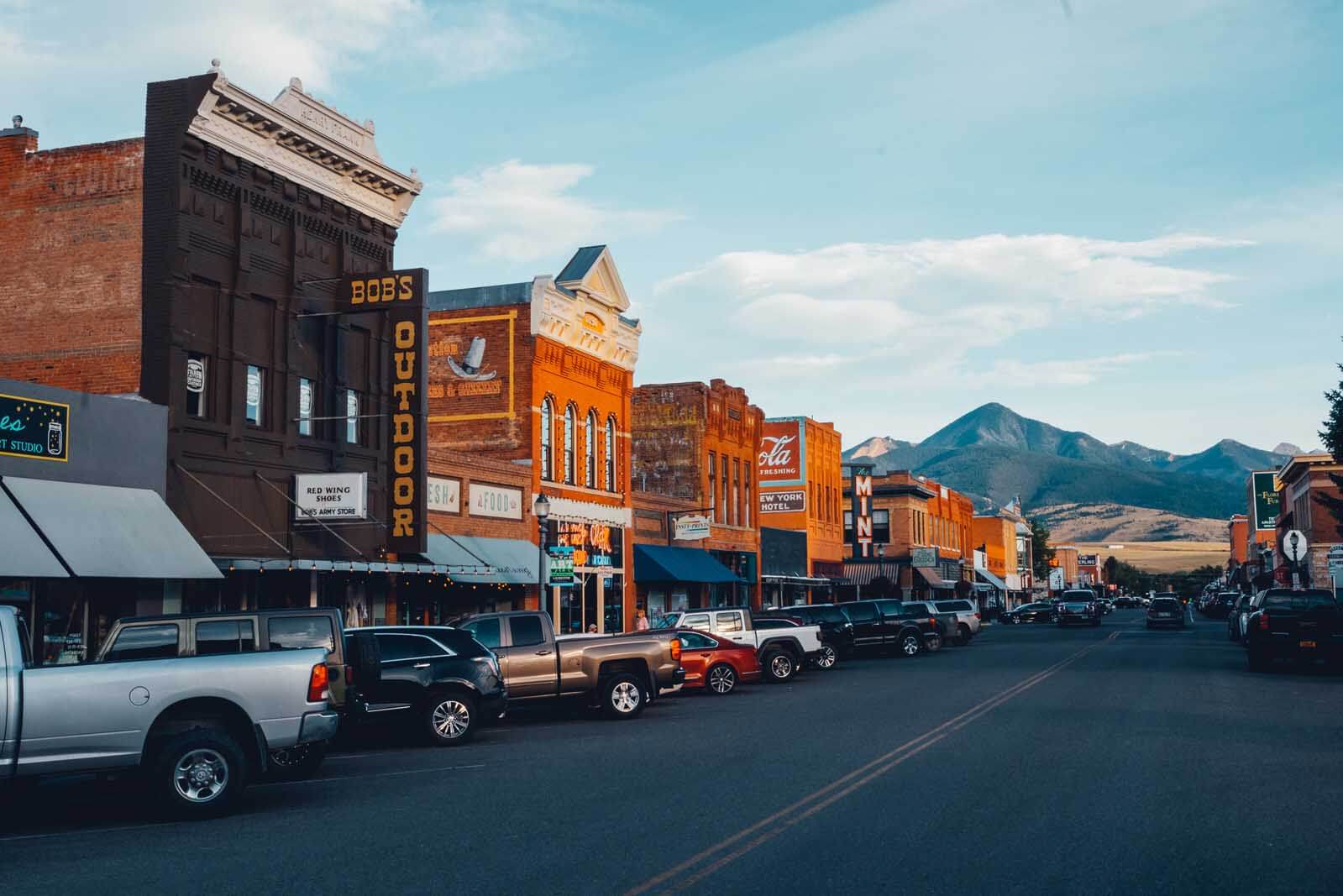 118 miles 1 hour 45-minute drive
Breakfast in Billings
Before departing for your scenic Montana road trip we recommend grabbing a delicious meal in Billings. Our breakfast of choice is the Sassy Biscuit. Their selection of savory or sweet meals is a crowd-pleaser. We loved their breakfast sandwiches served on their fresh homemade biscuits.
If you haven't had a chance to explore downtown Billings be sure to do so if we were to recommend one-stop it would be the Oxford Hotel Antiques. This antique store is never-ending with its multi-level collection of incredible antiques. If I could have I would have bought two sets of vintage luggage and their vintage Pendleton blankets. Even if you're just doing a quick browse, their collection is worth checking out.
Pompeys Pillar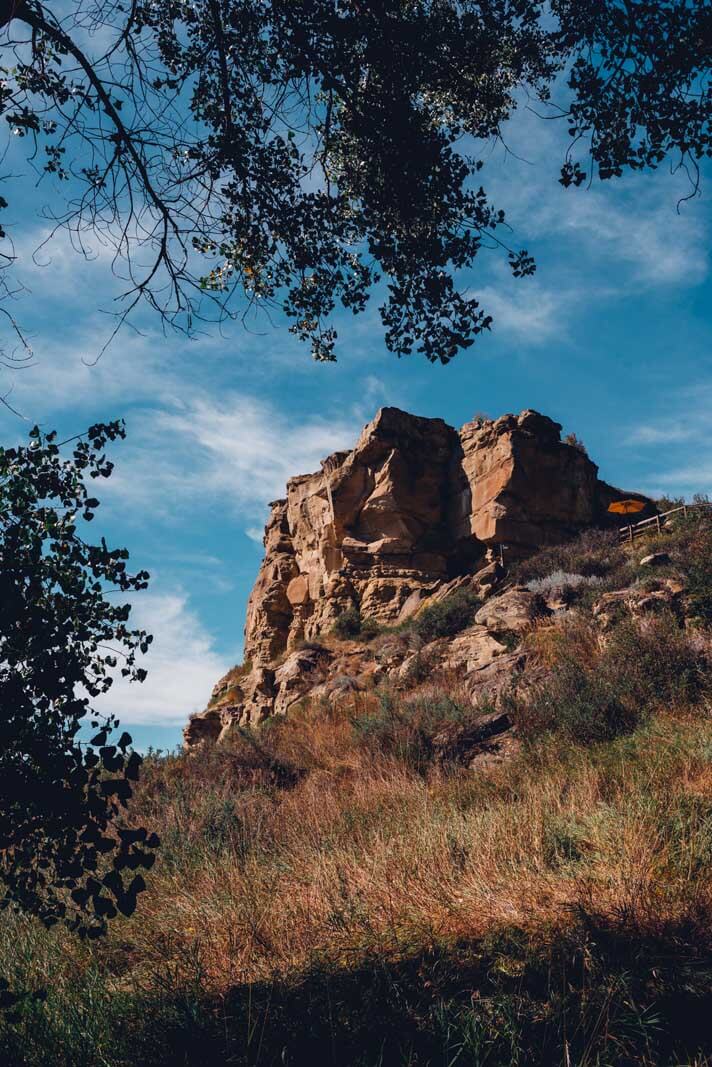 Just 3o minutes outside of Billings on the way to Livingston is one of the most interesting places to visit in Montana. Pompeys Pillar is a National Monument and a National Historic Landmark. Besides having an interesting rock formation in this location there has been a lot of historically significant history that took place at this location.
This site is part of the original Louisiana Purchase and William Clark of Louis and Clark passed through here with Sacagawea and her 18-month old son and is where William Clark's signature on the rock is preserved to this day. There is also evidence and signs that of early Native Americans, signs from fur trappers, explorers, railroad workers, and U.S. Cavalary members signed here on the pillar.
This location is named after Sacagawea's son who was nicknamed "Pompey."
There's also an interpretive center that's only open through the end of October. You can still go explore the Pillar without the interpretive center being open but only during daylight hours.
Livingston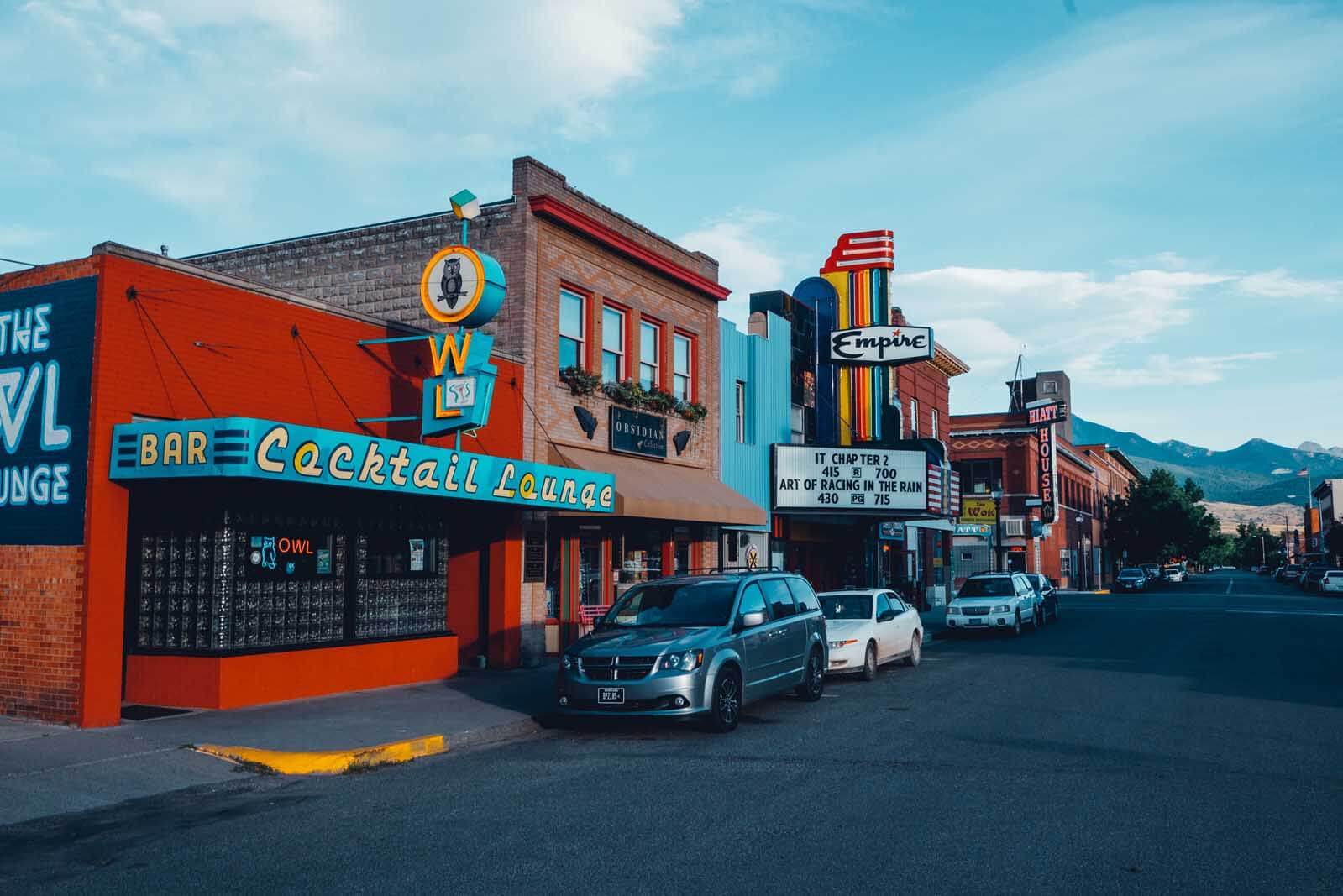 This next stop is what to see in Montana if you want to experience a real old western town that still has that turn of the century character and charm. Livingston, Montana is located near West Yellowstone not far from Gallatin and the Crazy Mountain ranges.
This historic ranching and railroad town is one of the most incredible places we visited in Montana. You can't help but fall in love walking down the historical main street where all of the buildings are beautifully preserved from the late 1800s and still using their vintage neon signs.
We haven't seen a collection of so many old neon signs still in use outside of Las Vegas.
The town is located along the Yellowstone River and is a great place to spend an afternoon and evening before exploring Yellowstone National Park.
We recommend walking the historical main street and stopping to shop, eat, and drink along the way. We highly recommend eating at Gil's Goods or Livingston Bar & Grill. Also, be sure to grab a drink at Katabatic Brewing Company.
Overnight at the Historic Murray Hotel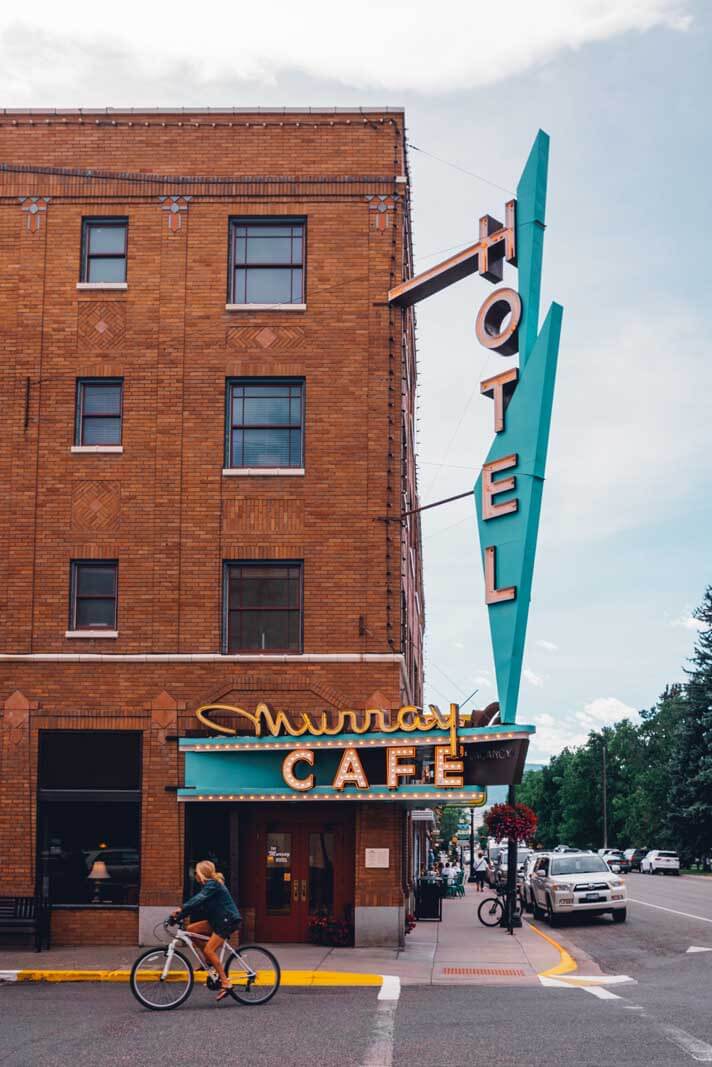 This choice for where to stay is not only a place to sleep but what to do in Montana if you are a lover of historical hotels and unique accommodations. This gorgeous hotel has had its fair share of famous visitors over the year including Calamity Jane & Buffalo Bill.
You can't help but fall in love with the frozen in time feel this place gives off. Even the elevator is still only able to work if you have an actual person operating it.
The rooms are incredible and this is one of those unique experiences that you don't want to miss tied to the entire history of this town and area.
Check Prices on Hotels.com | Check Rates on Expedia.com
Montana Road Trip Day 2: Livingston to Yellowstone National Park
54 miles 55-minute drive to Gardiner's Yellowstone Entrance
Gardiner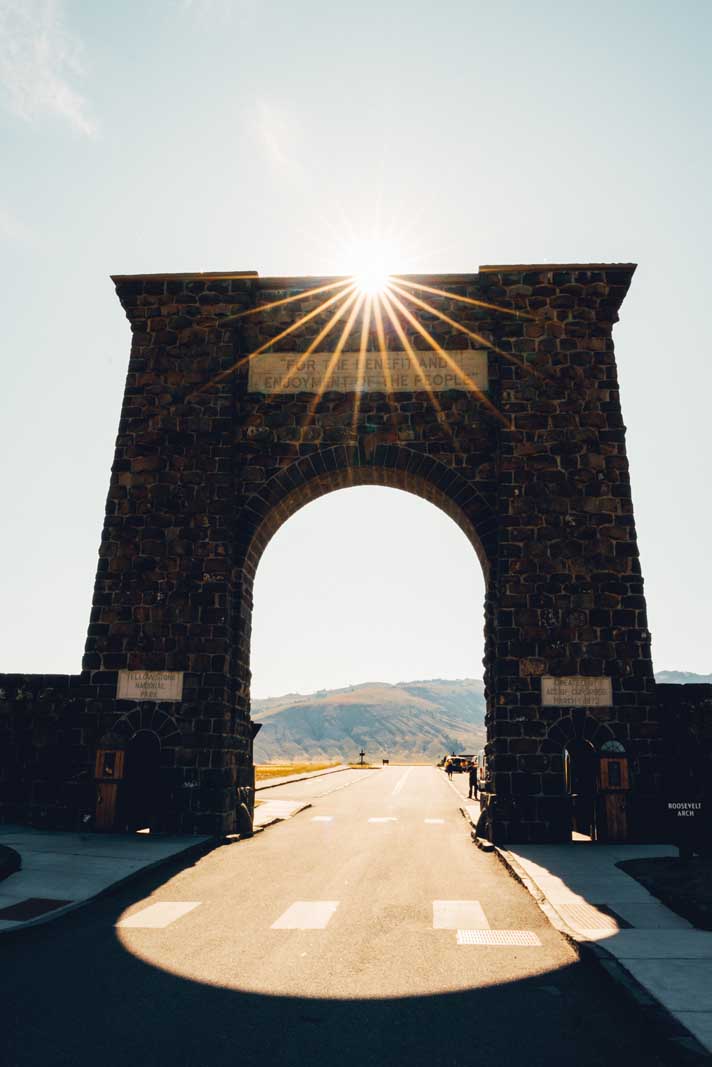 Most of your day will be exploring one of the best Montana vacation spots in Yellowstone National Park. While technically you'll actually be mostly in Wyoming, you'll be entering the park via Gardiner by the North entrance which is in Montana.
Before entering the park we recommend taking a snack break if needed in downtown Gardiner because you won't have many options at all until you reach Old Faithful later in the day, another one of the best highlights and places to visit in Montana on our itinerary.
Be sure to drive under the Roosevelt Arch which has "For the Benefit and Enjoyment of the People," inscribed on it to commemorate the first national park under Theodore Roosevelt on your way in.
Yellowstone National Park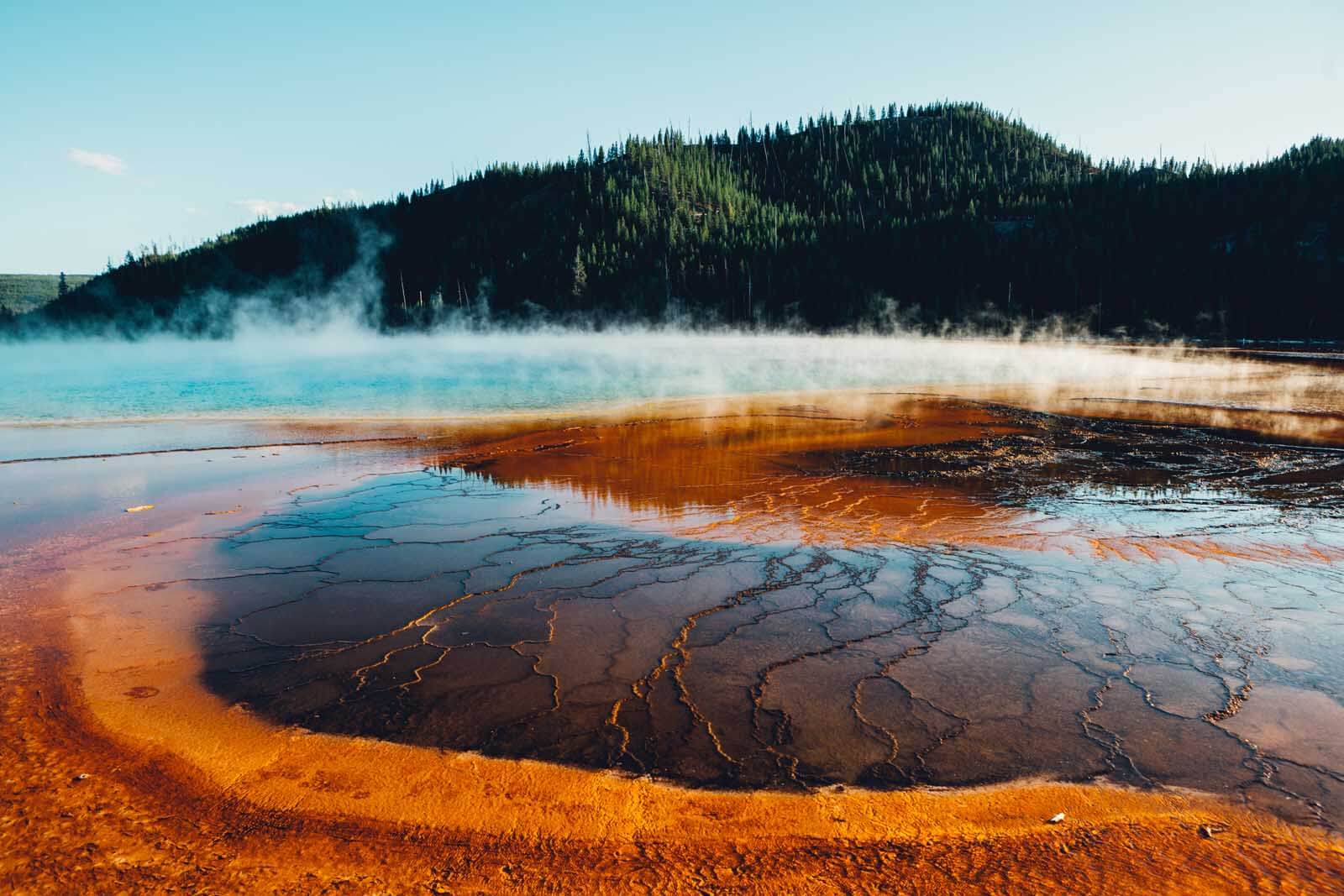 Yellowstone is one of the most popular picks for what to do in Montana even though a majority of the park is considered Wyoming. While our Montana road trip itinerary won't be able to hit everything there is to see in Yellowstone National Park we did our best to pick some of the best highlights you can see in one day in Yellowstone so that you can still fit all the other amazing things to see in Montana during your week long trip as well.
You could easily spend more time here but here are our highlights for what we did see in this amount of time and you can too if you plan accordingly.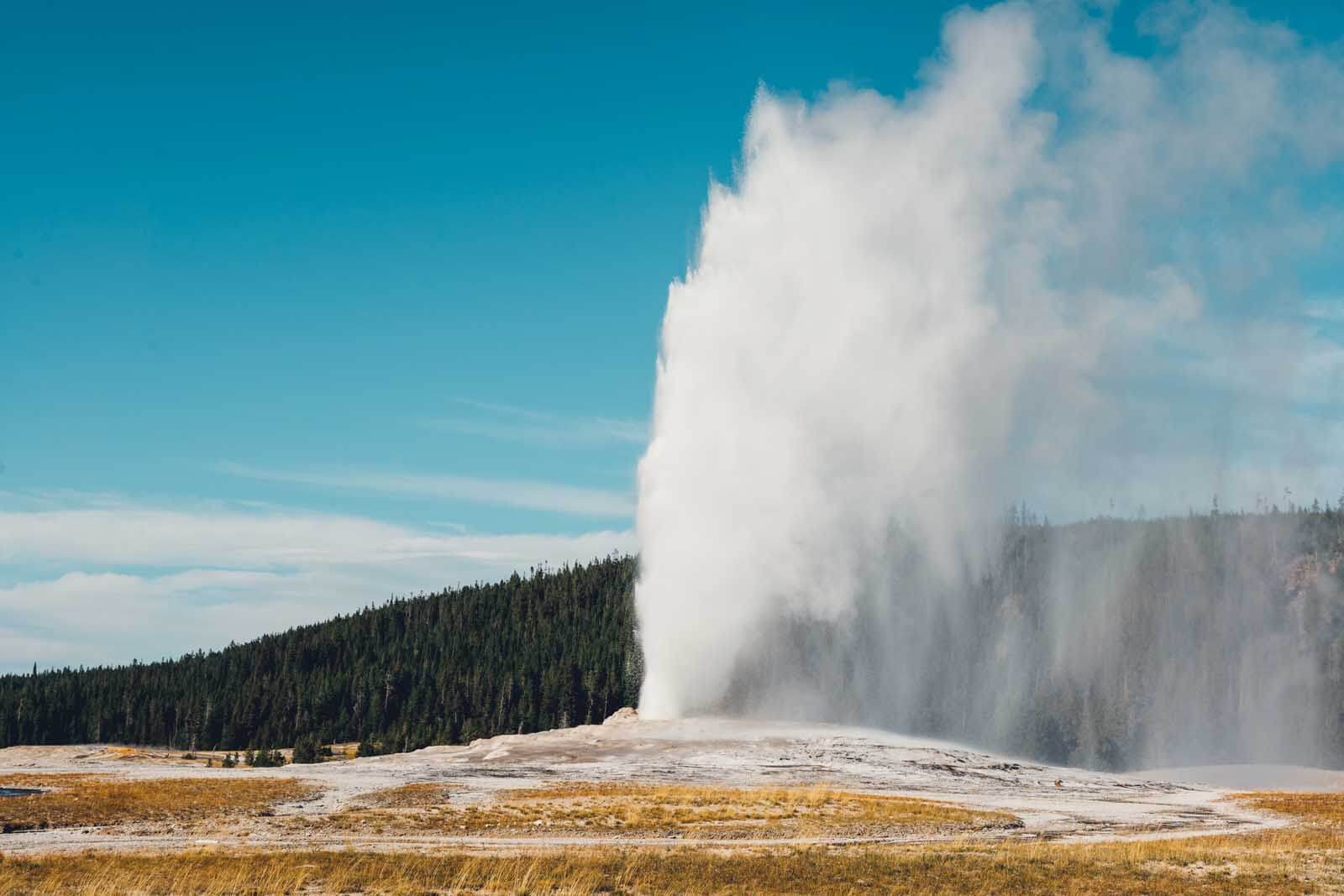 WARNING: Yellowstone National Park is beautiful but wild and scary, be sure to follow all warnings here and do not go off the pathway. When you're near any of the thermal areas you need to stay on the walkway even if it looks like there's a path or trail to walk on. This area has alot of thin crust and people have been seriously injured or even died by going off path and falling through the thin crust of the earth. Temperatures are scalding here!
Don't touch the water. And also, don't try to take selfies with wild animals, keep a safe distance between you and any animal you encounter. If you see bison on the road, slowly drive past, don't stop and get out of the car.
Last, watch your hats here. At places like Grand Prismatic Spring and Mammoth Hot Springs, the wind can pick up and carry your hat away. More people get injured from burns or killed by trying to retrieve their hat than from wild animals.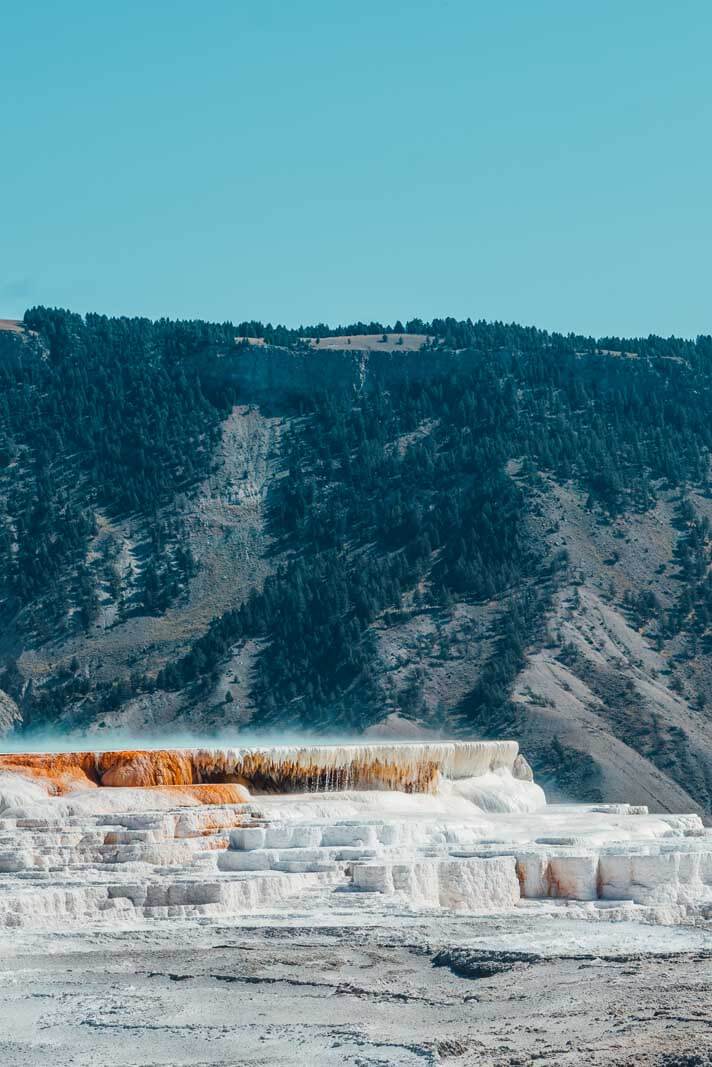 Mammoth Hot Springs – These incredible thermal terraces seem otherworldly and are a great stop on your Montana road trip through Yellowstone when you first come in through the North Entrance. Two highlights include the jaw-dropping Travertine Terrace and Liberty Cap.
Norris Geyser Basin – This next incredible place is considered to be the hottest and oldest of thermal areas in Yellowstone. This is where you can see a display of all kinds of thermal pools and geysers including the world's largest geyser, Steamboat Geyser which eruptions are infrequent and used to happen less frequently but as of lately there have been one recorded every few weeks reaching over 300 feet high. There are two areas to explore here, the Porcelain Basin and Back Basin through a wooden boardwalk.
Elk Park – Be sure to drive through Elk Park to see if you are lucky to encounter any wildlife. The Lamar Valley is known best for its wildlife, but since our Montana road trip doesn't allow enough time we recommend checking here as the geyser basins, in general, are considered some of the best spots to see wildlife in Yellowstone. This is where we saw elk and bison.
Old Faithful – One of the most famous places to visit in Montana is driving into Yellowstone and seeing the world-famous cone geyser named after how frequent and easy it is to predict the next eruption. We recommend having lunch here as there are facilities and restaurants. Before eating, be sure to check the time of the next eruption so you can plan efficiently, keep in mind these are predictions so give yourself at least a 10-minute window on either side of the time. If you want a seat be sure to show up early and grab one, we waited for 30 minutes and were able to get a seat, if you show up right before the eruption plan on standing. Don't worry though. Old Faithful's eruption is so tall that you can see it even from far away. There are other geysers you can also visit here too.
Kepler Cascades – Another great stop not far from Old Faithful in Yellowstone that's lesser-known but breathtaking and requires no hike are the Kepler Cascades. This waterfall on the Firehole River is viewable from a wooden deck. Take a moment to check it out!
Grand Prismatic Spring – The next most famous spot in Yellowstone and a must for what to see in Montana is the psychedelic and colorful Grand Prismatic Spring. Walk along the boardwalk to Excelsior Geyser Crater, Turquoise Pool, Opal Pool, and the base of the Grand Prismatic Spring. Parking can be difficult here and may require a bit of a walk as this is a popular spot. The best view is from the Grand Prismatic Spring Overlook where you get an elevated shot of the entire colorful spring, we didn't plan enough time to do this, we recommend squeezing this in.
Overnight in West Yellowstone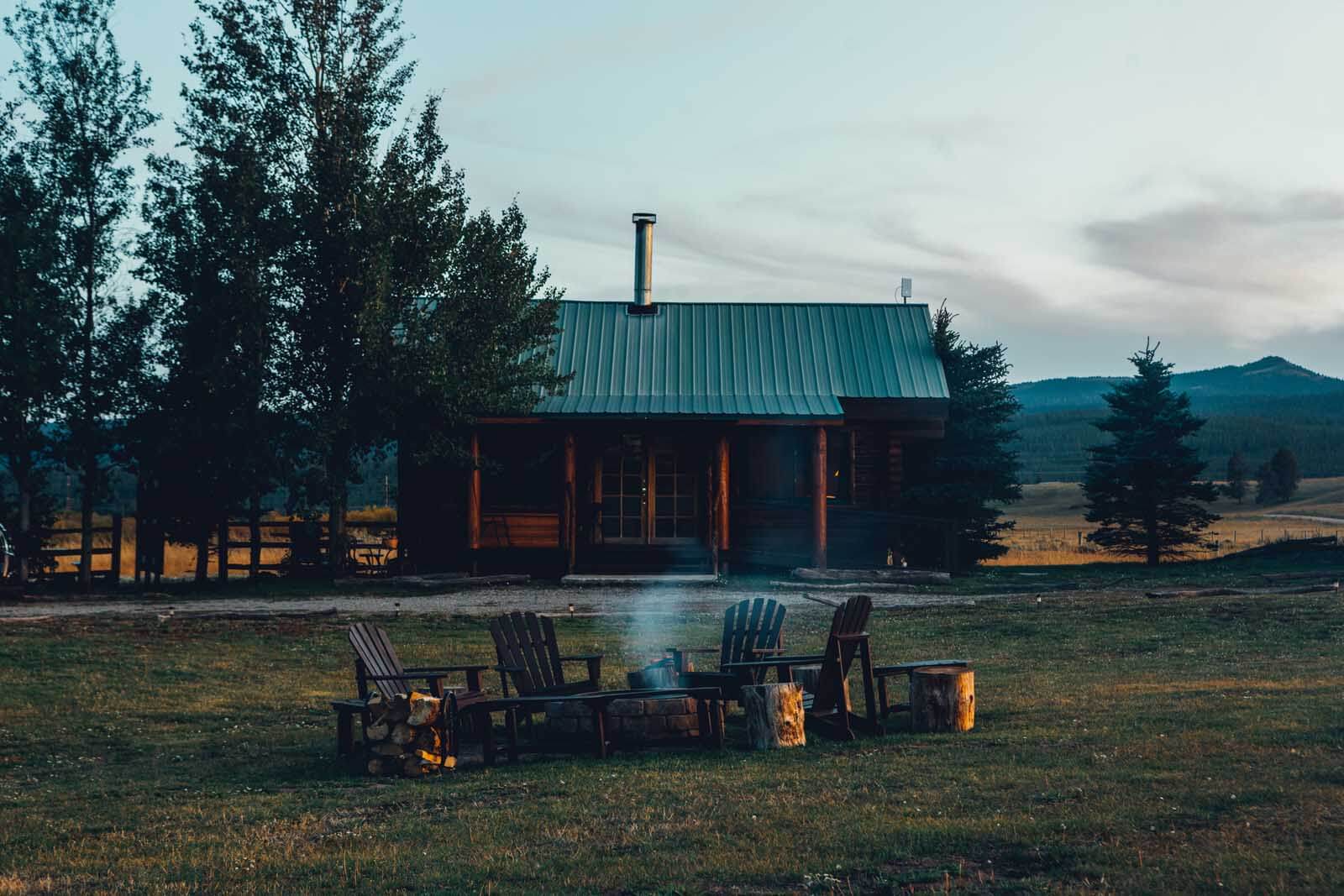 After an action-packed day in Yellowstone National Park, we recommend continuing your Montana road trip and adventure to see more of the best places to visit in Montana by exiting through West Yellowstone and staying nearby.
We highly recommend Bar N Ranch for their beautiful property and cabins as well as rooms in the main lodge. We had a group of us so we stayed in a larger cabin that made us feel like we were at home complete with its own hot tub with a view of the nearby mountains.
Book Now on Booking.com| Compare Prices for Later on Hotels.com | See Rates on Expedia.com
There are food options at Bar N Ranch but we recommend going into town so you can get a feel for it. We ate dinner at the Slippery Otter which had a great bar full of different beer on tap and a great American fare menu.
Montana Road Trip Day 3: West Yellowstone to Big Sky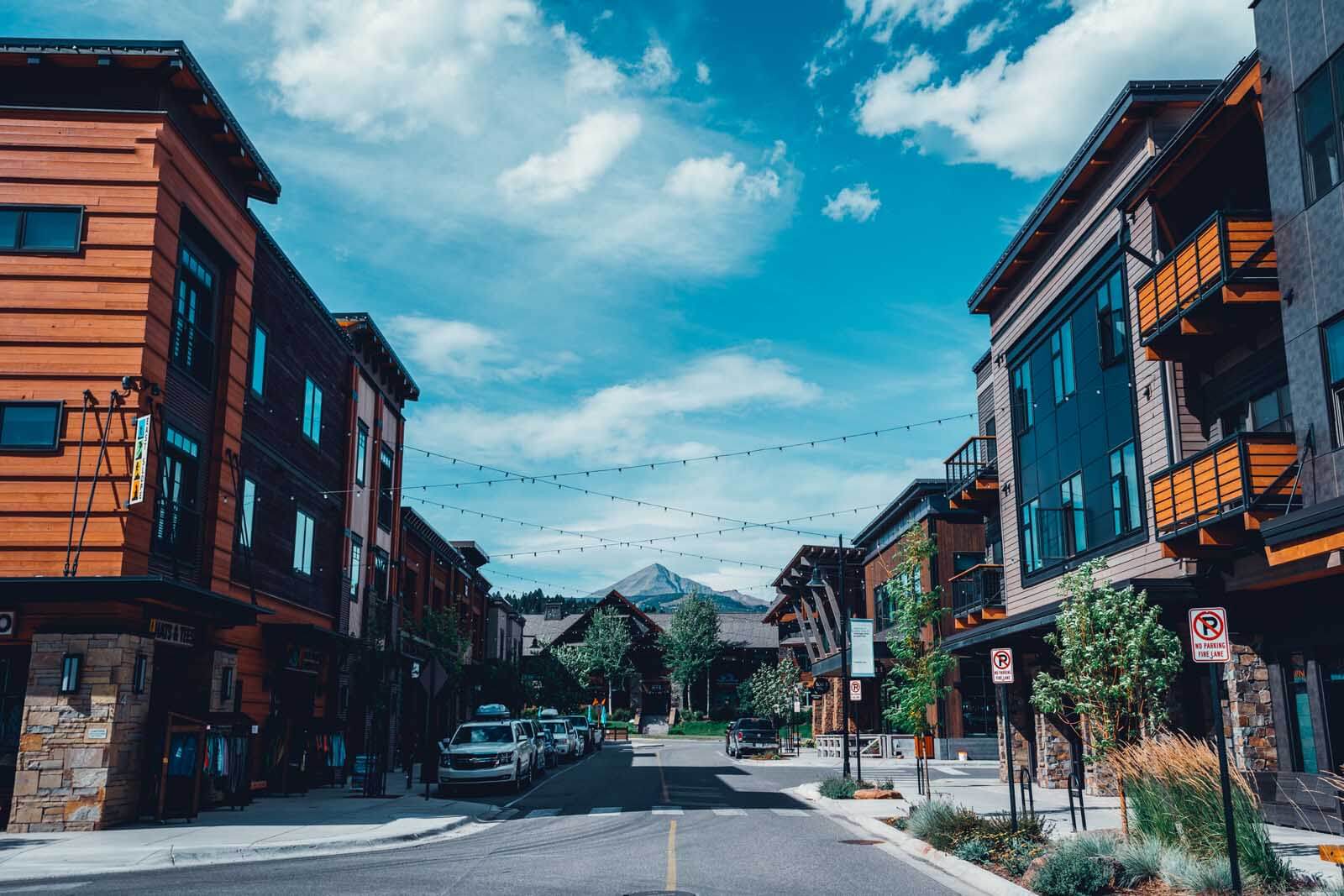 51 miles 55-minute drive
This day ended up being one of our favorite places to visit in Montana during our road trip. Big Sky is one of the most popular Montana vacation spots particularly in the winter because of its famous Rocky Mountain ski resort location. We are aching to come back in the winter but this is also an amazing idea for what to do in Montana even if you're visiting in the summer months.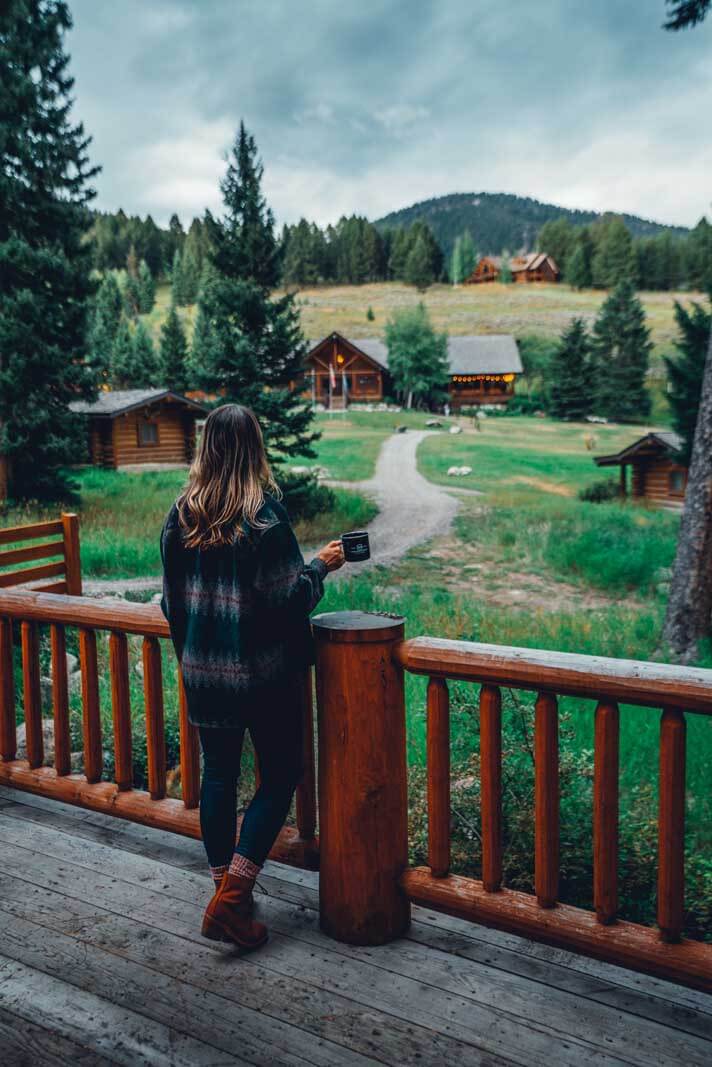 We stayed at one of the most incredible accommodations we've ever stayed at in the US at Lone Mountain Ranch. We had our own cabin complete with a vintage record player and records, a rushing creek right outside our door that we could listen to as we fell asleep at night, and of course nestled in the most incredible mountain terrain.
Book Now on Booking.com| Compare Prices for Later on Hotels.com | See Rates on Expedia.com
What's amazing about Lone Mountain Ranch is that we not only stayed here but we enjoyed relaxing and walking around the property as well as enjoyed a guided horseback riding excursion through Lone Mountain Ranch.
While you could easily spend your entire day and evening here we do recommend heading to Big Sky's downtown for some lunch.
This town is incredibly beautiful and pretty new development over the last decade. Depending on what time of year you come alot of the restaurants and shops might be closed. That was the case during our visit but Toast is a great option for lunch which is attached to the Montana Supply store which is where I could have done some serious credit card damage at with their clothing, footwear, and home goods section.
After lunch head back to Lone Mountain Ranch for your activities whether you organized a horseback riding tour or just want to relax among the mountains and forest.
We met quite a few transplants to Montana here and it's easy to see why. After spending the afternoon and night here we didn't want to leave and were wondering if/how we could live in this area for a bit. It's a popular place to escape. Nearby Justin Timberlake and Jessica Biel own a home as well as other A-listers like Bill Gates.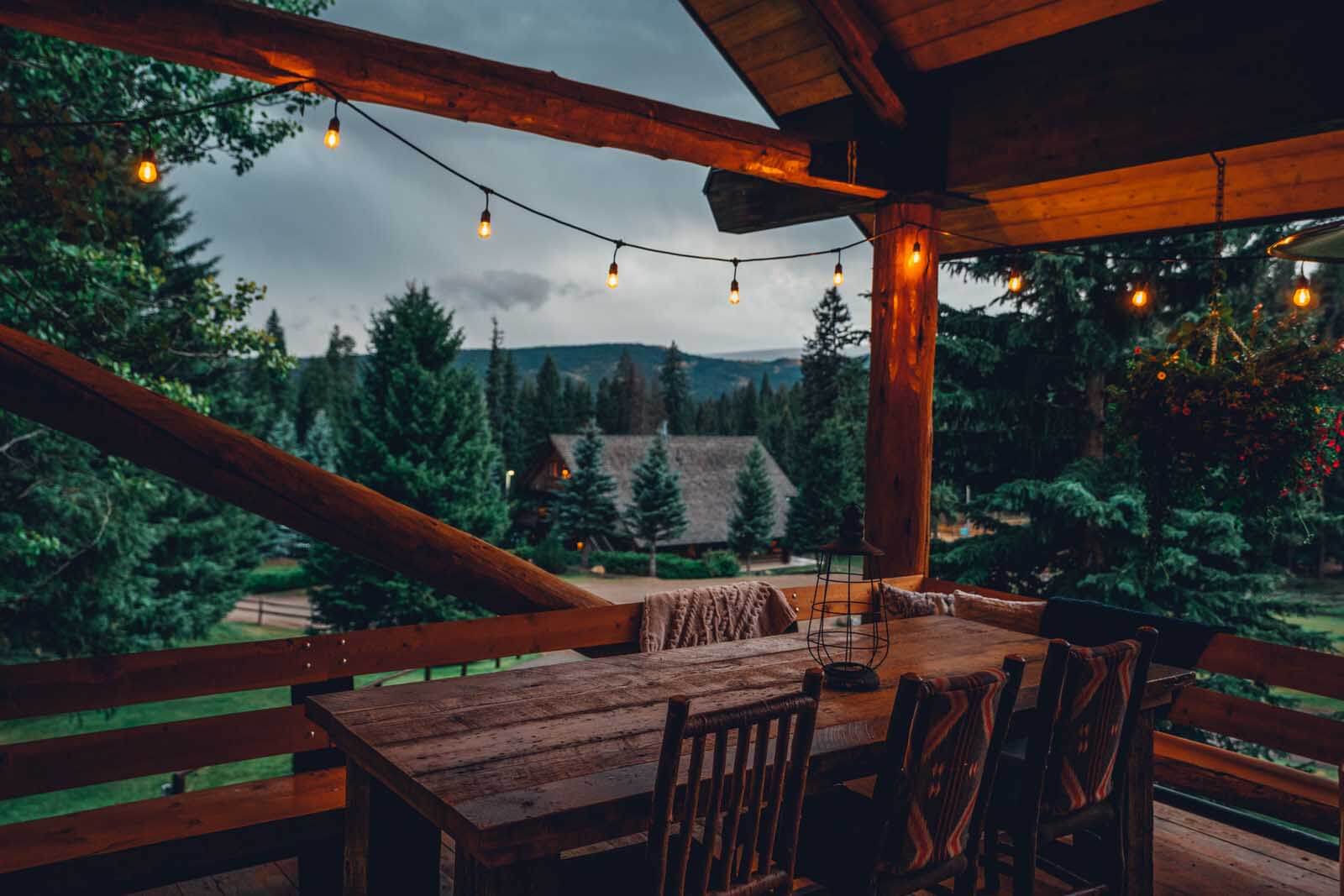 We recommend spending the evening leisurely dining at the Horn and Cantle restaurant on-site, its one of the best restaurants in Big Sky and you have access to it just steps away from your cabin.
Seasonal Tip: This destination is highly seasonal so activities may vary depending on the season. Horseback riding takes place in the summer and in the winter there are different activities like skiing and a sled ride to a dining experience in a cabin further up the mountain.
In the winter its much easier to rent a cabin for one night, in the summer it's a bit trickier and will require planning ahead to make sure there's availability as most stays are 5 nights. We came at the tail end of the summer season so one night was available.
Montana Road Trip Day 4: Big Sky to Missoula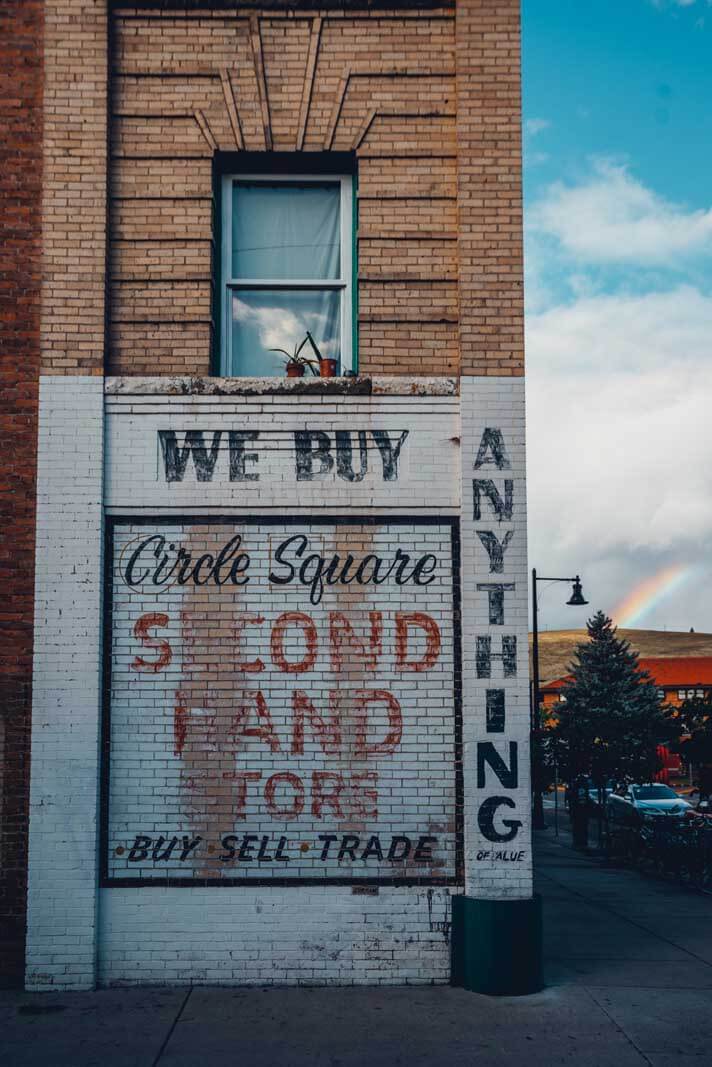 236 miles 3 hours 45-minute drive
Another awesome place to visit in Montana on your road trip is the city of Missoula. This is going to be the longest drive during your Montana road trip so we recommend getting an early start so you have enough time to see all there is for what to see in Montana's Missoula.
Old Montana Prison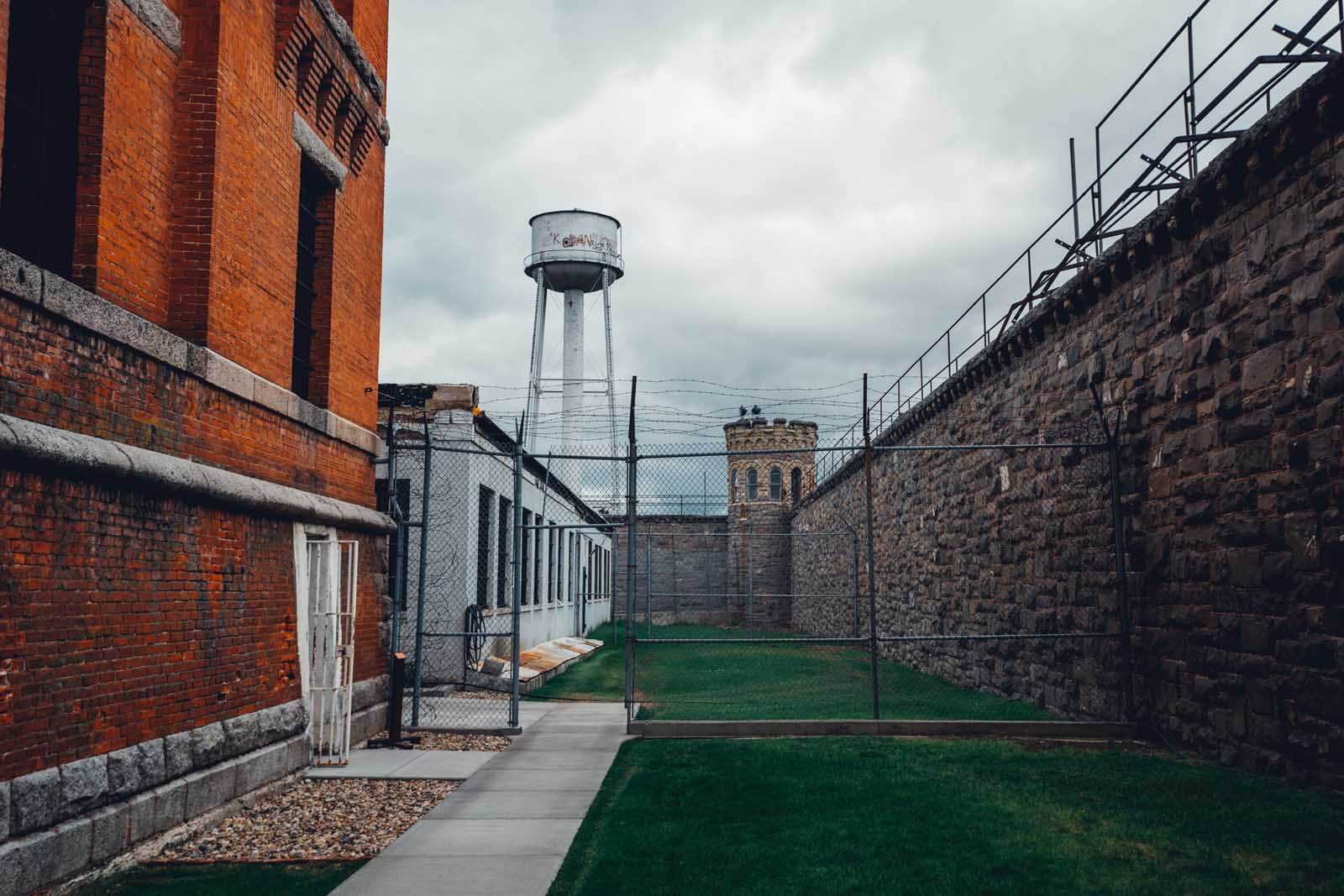 To break up your long drive we recommend making a pit stop at the Old Montana Prison in Deer Park. The prison has not one but five different museums including the Old Montana Prison, Powell County Museum, Frontier Montana Museum, Yesterday's Playthings, and the Montana Auto Museum.
The prison tour is a bit spooky and the complex is said to be highly haunted as there was a famous coup that took place here and executions that took place in the courtyard.
Learn about the grim past here or if that's too spooky for you just check out the other museums housed here before continuing on your way to Missoula.
Missoula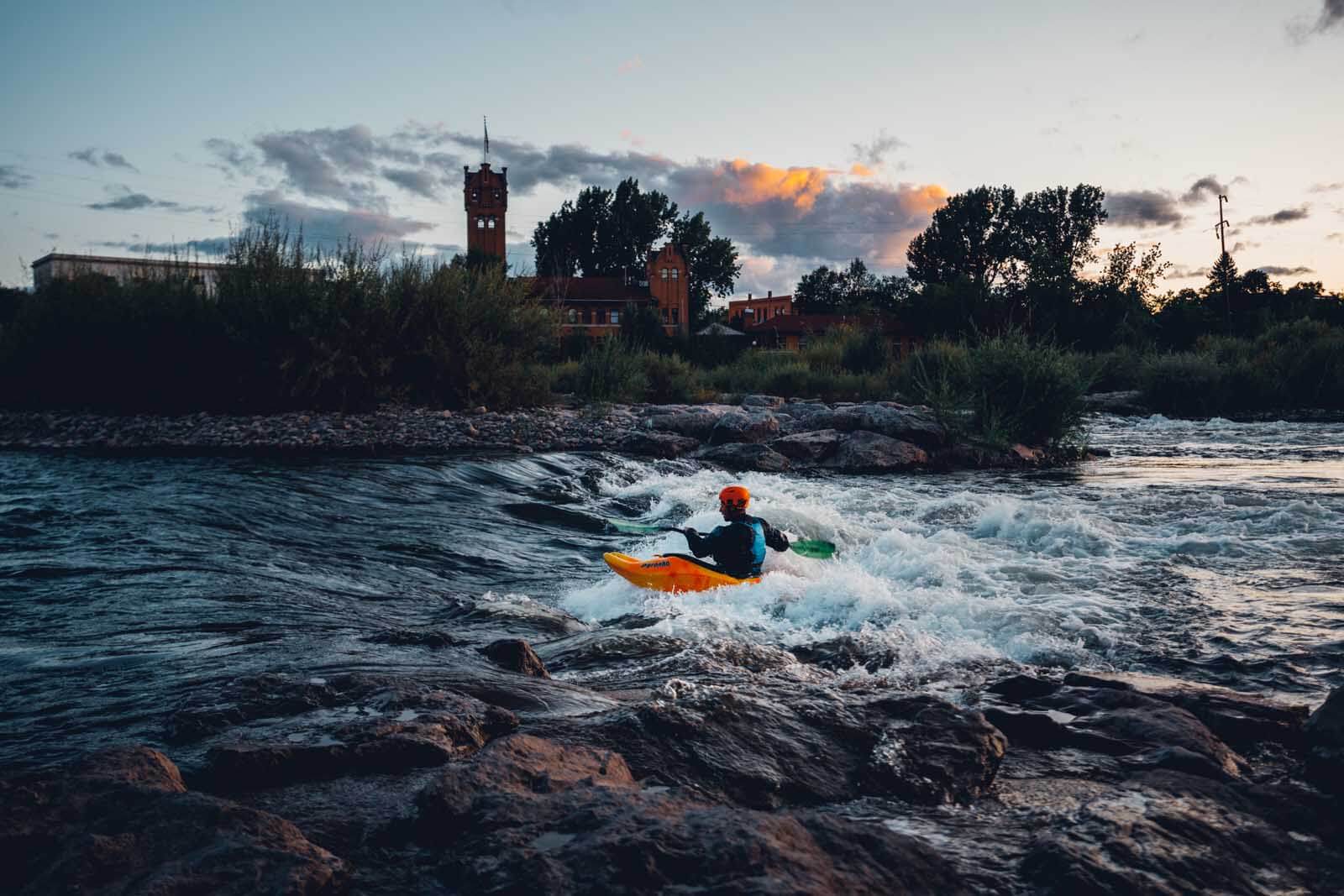 Missoula has a pretty hip downtown and we were impressed with the variety and aesthetics of the shops, restaurants, and breweries here. Be sure to take the time to wander around downtown and allow time for some shopping, there are seriously tons of great stores including a cool antique shop not to mention plenty of cool things to do in Missoula.
Did you know that Missoula has a surf scene? When looking at a map this seems impossible but they have invented the river surfing scene and even have their own style of surfboard created for it. Brennan's Wave, which you can easily check out from downtown Missoula, is where professional kayakers come to practice and where you can find the local surfers.
Missoula is where the confluence of three rivers meet and Brennan's wave is technically a man-made wave on the Clark Fork River section. It's so fascinating so be sure to check it out to see if anyone is surfing or kayaking during your visit.
If your time allows and you want to do something outdoorsy or adventurous we recommend going to the trailhead to hike up to the "M" you can't miss on the hill overlooking the city. The M is for the University of Montana and the trailhead can be found on Campus Drive across from Aber Hall.
Seeing how this is a young, hip university city you will find no shortage of good food options here. We only had dinner here at the Tamarack Brewing Company which had very generous portions and tasty food that paired well with a local beer. We also stopped to get a drink at Conflux Brewing Company which is another great stop in downtown Missoula and trying all the local beers is what to do in Montana for any beer lover like us.
Overnight at Residence Inn Downtown Missoula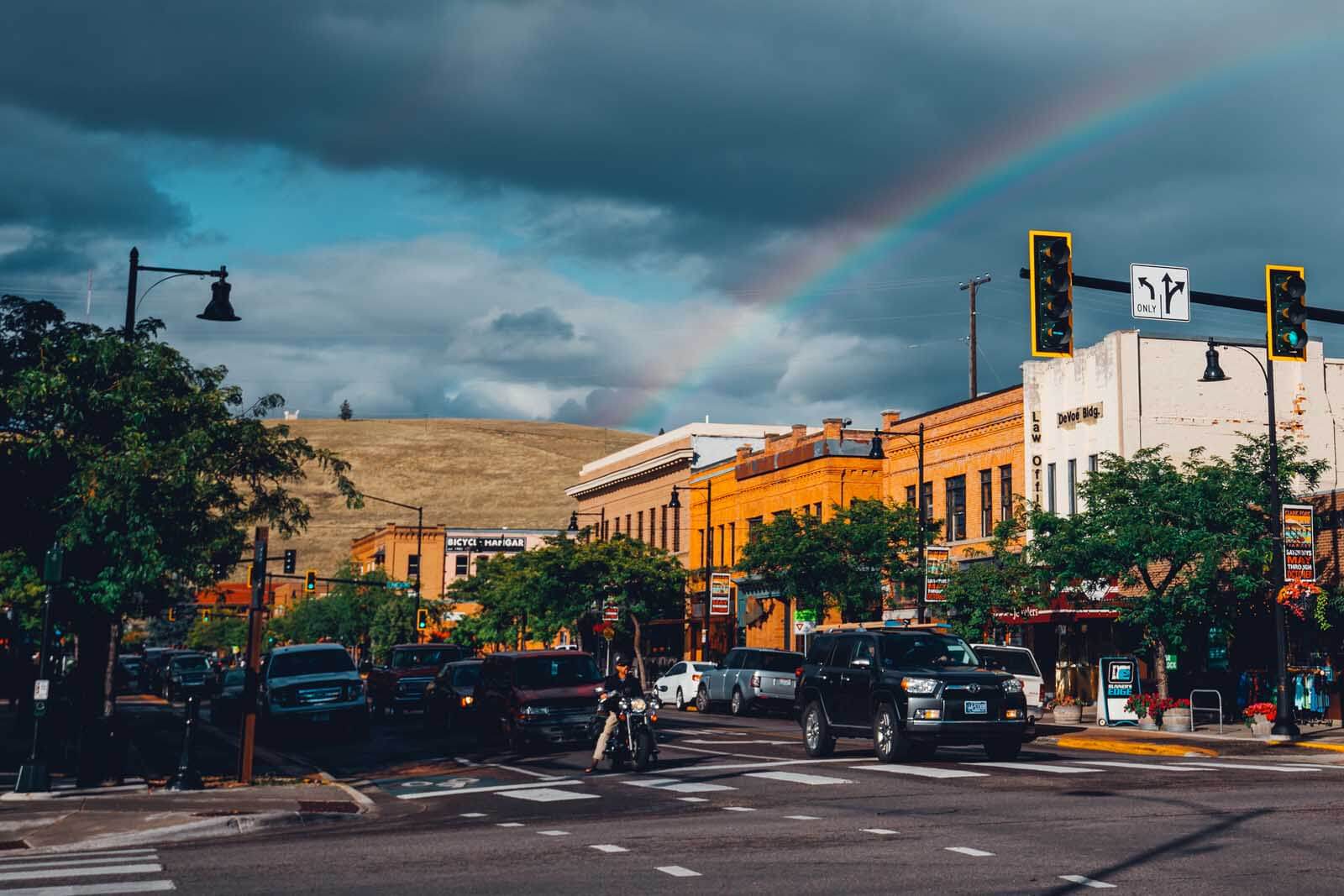 Rest up for your next day on your Montana road trip because what's up next is one of our top picks for what to see in Montana! We recommend staying in downtown Missoula at the Residence Inn. The rooms here are contemporary and very nice. We even had a kitchen in ours and a spacious living area and bathroom.
The lobby is connected to shops and has multiple access points to explore downtown.
Book Now on Booking.com| Compare Prices for Later on Hotels.com | See Rates on Expedia.com
Montana Road Trip Day 5: Missoula to Glacier National Park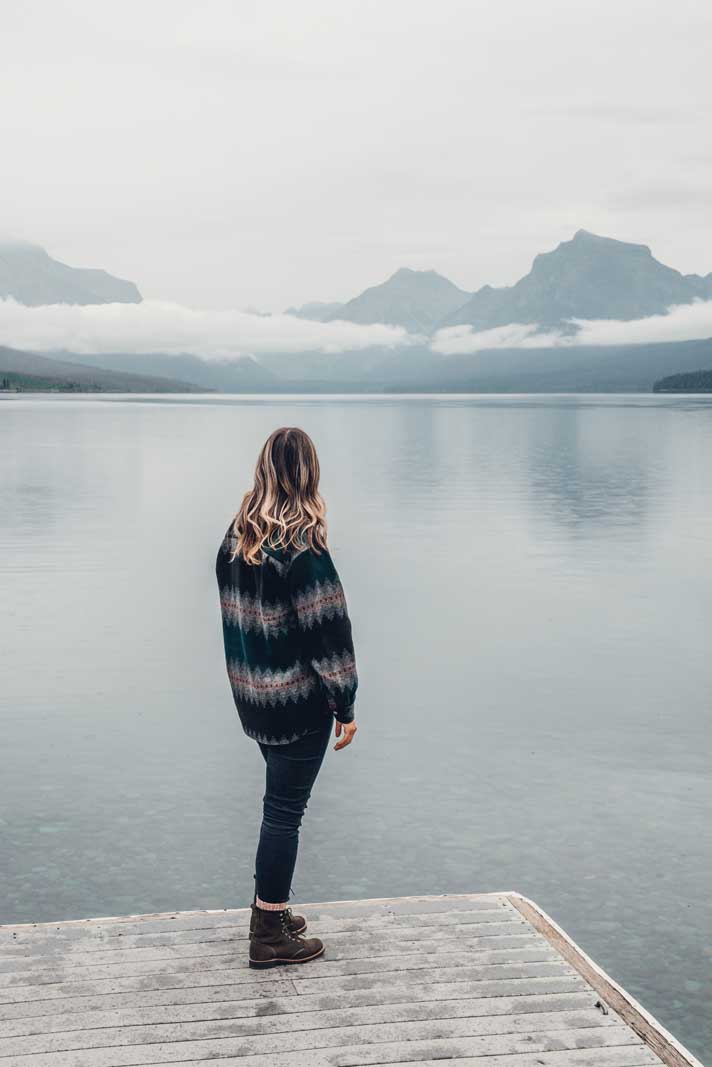 138 miles 2 hours 40-minutes drive
Another one of the most magical places to visit in Montana on your Montana road trip is easily Glacier National Park. Just like our Yellowstone National Park suggestion for what to see in Montana one day just simply isn't enough time, but we are going to recommend how to see as much as possible of this beautiful place given the amount of time in our itinerary.
We recommend adjusting your itinerary if you want to spend any additional time in the national parks in general, we were tempted to but we know we'd love to just come back (and we did!!). We do break down a great one day and two day itinerary for Glacier National Park we recommend checking out to help you see the most on your visit!
Also, during our Montana road trip parts of Going-to-the-Sun-Road were closed we were forced to go around to get to the Eastern sid of the park to visit Two Medicine instead of going via Logan Pass which took more time. You might be able to squeeze in more stops in this popular Montana vacation spot if you don't have the same obstacle as us.
(The lower elevation section of Going-to-the-Sun Road is open throughout the year, but the alpine and higher elevation areas like Logan's Pass are only open for a short window after rigorously plowing the snow and varies season to season. Typically July-October but can close due to weather, hence the issue on our trip.) We recommend checking the National Park Service website for updates before your trip.
Also, you're in bear country here. We're talking about grizzly and black bears. Be sure to brush up on what to do if you encounter a bear, meaning don't stop to take a selfie. Also, you can easily find bear spray for sale just about at any store around here.
Now to the good stuff. Glacier National Park is one of the most popular picks for what to do in Montana for any nature or outdoor lover. With over 130 lakes, 5 national historic landmarks, and two mountain ranges there's no shortage of breathtaking views or amazing places to see in Glacier National Park.
Also, don't miss checking out all the cool things to do outside of Glacier National Park nearby too – that's worth extending your vacation alone for!
Here's how we recommend spending your day exploring one of the most beautiful outdoor Montana vacation spots.
Lake McDonald – start your day off by entering the park at visiting the longest lake in the park at 10 miles long carved by glaciers. There are different viewpoints on Lake McDonald, we recommend coming into Glacier National Park via Apgar and shortly after you will see spots you can stop to get a view of the lake. Continue to drive to Lake McDonald Lodge where you can join a boat tour of the lake or enjoy a meal at their rustic historical lodge.
Going-to-the-Sun-Road – As mentioned, most of this was closed towards Logan Pass during our visit but this is the best way to quickly view the park's incredible scenery. This is the only road that traverses through the park that passes through the Continental Divide and Logan Pass.
Red Bus Tour – Don't want to drive the windy Going-to-the-Sun-Road by yourself? When driving you need to pay close attention to the road, so instead why not have someone else drive for you? This is one of the most iconic things for what to do in Montana in Glacier National Park. The restored and historic red buses date back to the 1930s and are a great way to see the most in one day.
Avalanche Creek & Trail of the Cedars – See the most stunning and pristine glacier water after walking through the incredibly scenic and peaceful Trail of the Cedars in Glacier National Park. If you don't have alot of time this is perfect since it's a short and easy flat walk on a wooden boardwalk through the towering cedar forest to the vibrant blue waters of Avalanche Creek. If you have more time we highly urge you to challenge yourself the half-day adventure (roundtrip) to Avalanche Lake via the Trail of the Cedars. We didn't have time for this since we had a long drive to get to Two Medicine since Going-to-the-Sun-Road was closed, but if you have the perfect conditions and open roads you may be able to squeeze this in your visit.
Two Medicine – Our last suggestion (for today) for what to see in Montana's Glacier National Park is Two Medicine Lake where you'll be greeted with a stunning view of mountains along the lake and the Two Medicine Store here is a National Historic Landmark. If the Going-to-the-Sun-Road is open this will be an easy place to get to and you might even be able to squeeze in more stops, for us that wasn't the case so this was our final stop. There are boat tours here just like Lake McDonald, but in September they were already done for the season. Regardless, this is a beautiful place to visit and a must on your Montana road trip visit to Glacier National Park.
Dinner in East Glacier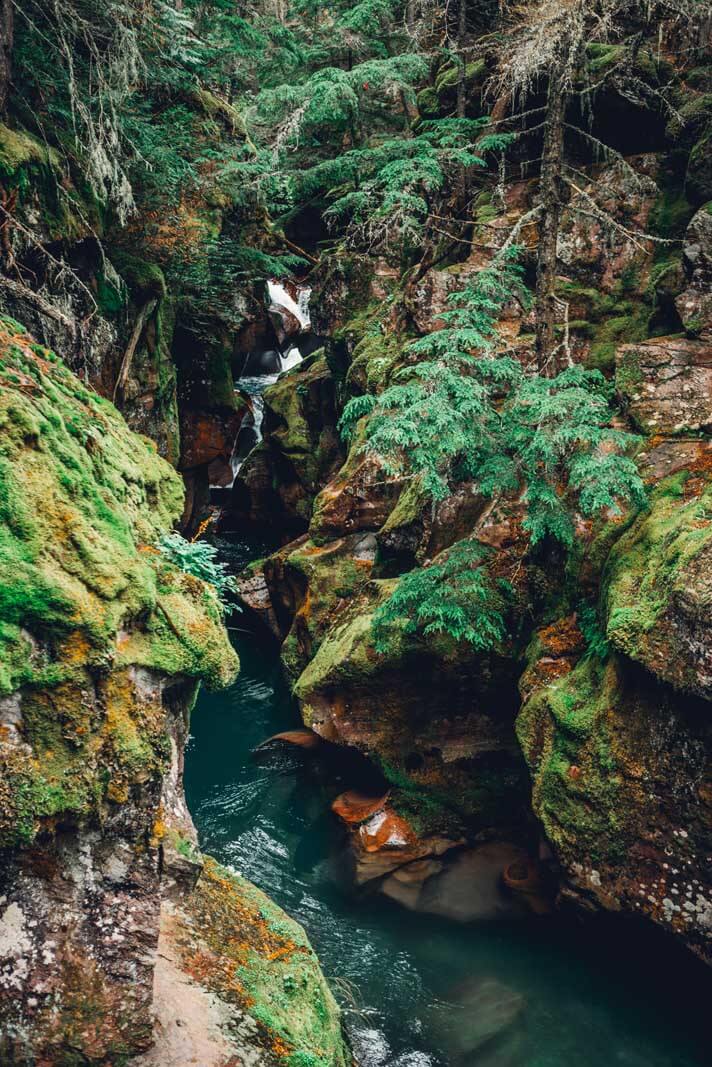 On your way out of the park heading towards Whitefish Lake, we recommend stopping in East Glacier. This is where the Amtrak station is and a cute small town where hikers on the Continental Divide Trail start or finish their multi-month journey from Canada to Mexico.
There are some great little stops here including a mart, gift shop, cheap rooms for hikers, and Serrano's Mexican Restaurant. This Mexican restaurant is delicious and a great way to fuel up after a long day of sightseeing and seeing the best places to visit in Montana.
Note that Serrano's does close during the winter and offseason. Hikers were still finishing their Continental Divide trek in early September. Be sure to call ahead or plan for enough snacks to get you back to Whitefish for dinner.
Overnight at Lodge at Whitefish Lake
This is a great way to spend your last night of your Montana road trip itinerary. While you'll most likely be arriving by night when it's already dark you can wake up to being right on Whitefish Lake. The rooms are cozy and have a rustic vibe. You'll feel at home here in their condo-style rentals right on the lake.
The condos have a full kitchen and have options large enough to accommodate a whole family.
Book Now on Booking.com| Compare Prices for Later on Hotels.com | See Rates on Expedia.com
Montana Road Trip Day 6: Whitefish Lake and Finish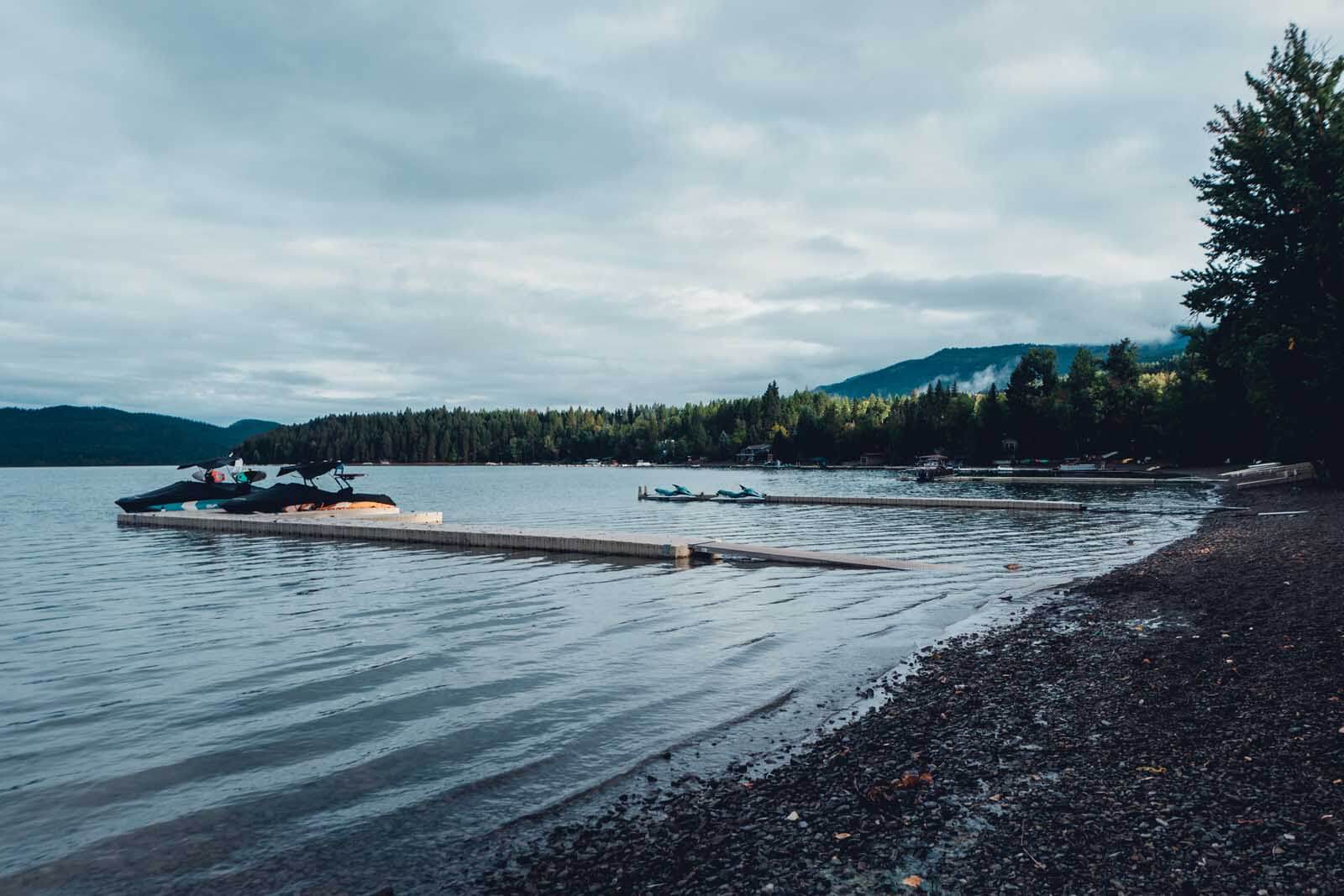 Whitefish to Kalispell Airport 12 miles 17-minute drive
To end your epic Montana road trip itinerary and all our suggestions for what to see in Montana and the best places to visit in Montana we recommend ending your trip in Whitefish and flying out of Kalispell Airport.
Before taking off be sure to plan enough time in the morning to see Whitefish Lake if you are staying at our recommended hotel then that will be no problem as its located on the shores of the lake. Or if you have extra time, consider checking out the cool things to do in Kalispell.
Be sure to schedule enough time to explore downtown Whitefish, this town is really beautiful and has a backdrop of the mountains.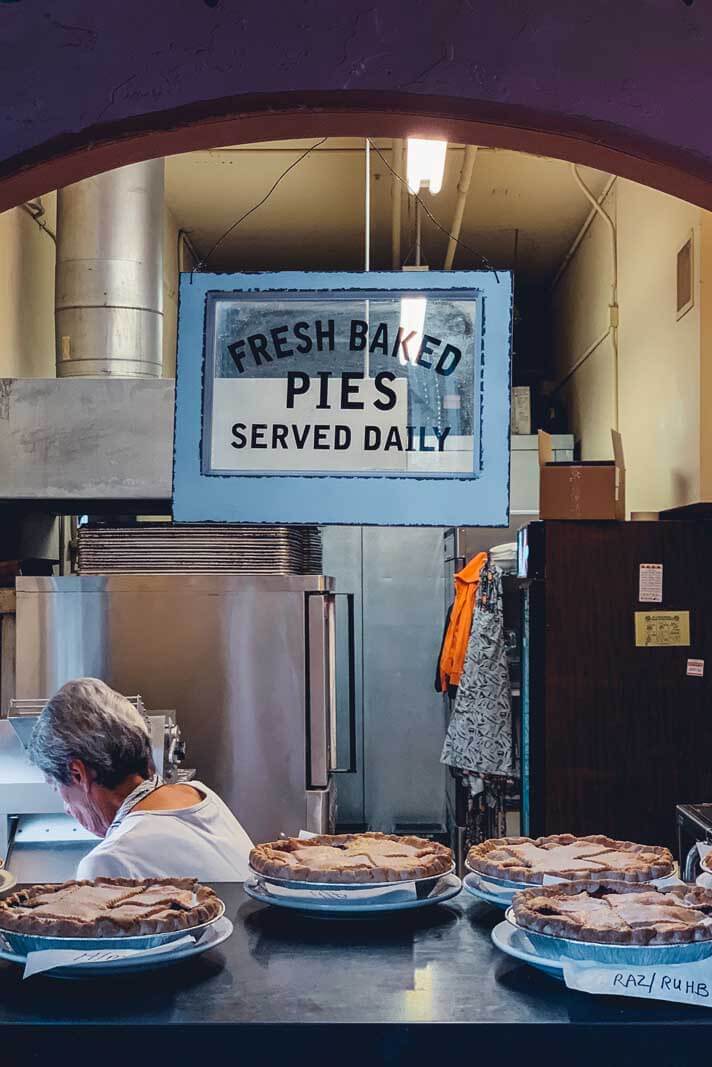 Don't miss having breakfast at Loula's Cafe either and be sure to leave room for a slice of their famous homemade pies. They have a lot of flavors! If you don't have room you can always grab a slice to go!
What's nice about this location is that you are very close to Kalispell Airport, so you can make the most of your time in Whitefish or if you have a ton of time to kill go check out downtown Kalispell for more options.
---
We hope you found our Montana road trip itinerary and guide helpful and our tips for the best Montana vacation spots, best places to visit in Montana, and what to do in Montana on your next road trip or getaway! Bookmark for later or share the love below on Pinterest to help you pick what to see in Montana on your next big adventure!