There are enough beautiful places in California to fill a lifetime. Since we have been gone the last few years we have been yearning to do more travel within the States, and even more specific, our own backyard, California. Seeing how we were on a bit of a time crunch it was tough to pick just a few spots.
Our 3 day California road trip started in Huntington Beach to San Luis Obispo ended up being full of nonstop fun. There were so many places to see and enjoy that it was actually difficult to pick a spot and move on to make it to our next destination. We ended up ending our trip feeling like we planned the perfect 3 day California road trip.
Check out our journey through Orange County all the way up to San Luis Obispo County for some incredible stops including breathtaking coastal views, drop dead gorgeous beaches, wine tasting, and historical sites.
Day 1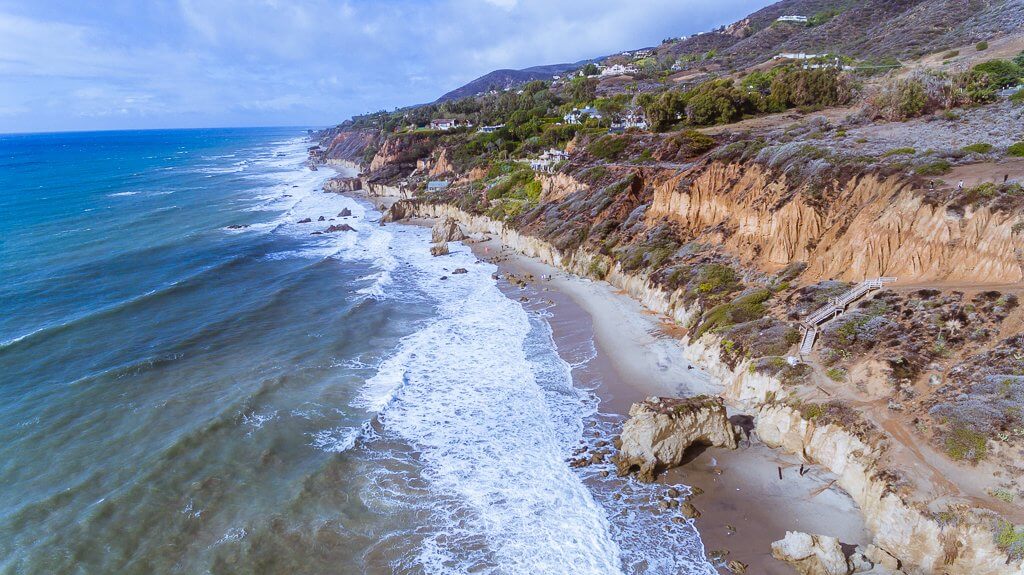 El Matador Beach in Malibu (69.3 Miles)
Our first stop was planned precisely so we could drive on the PCH through Malibu and enjoy the iconic gorgeous views of the coast from the highway. While we could have spent a whole day exploring the beaches of Malibu or hiking Zuma Canyon, we picked one stop for its incredible cliffs overlooking the rocky gem of a beach, El Matador.
El Matador State Beach is small but incredibly picturesque. You don't come here to swim as there are too many rocks. You come here to explore the caves and rock formations while watching the icy Pacific waves crashing into the rocks.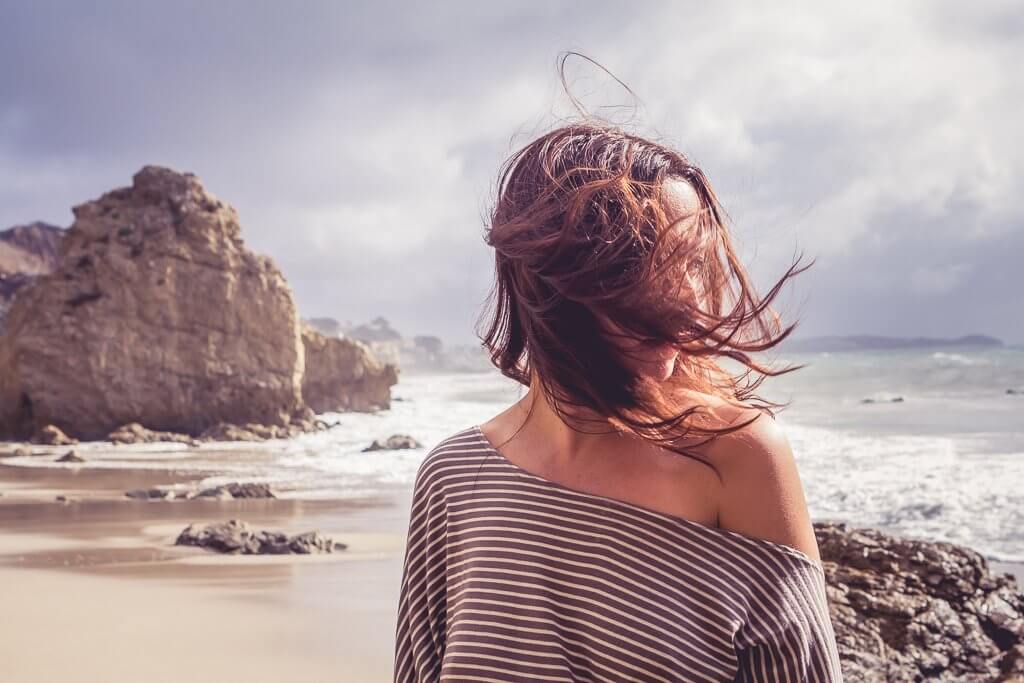 After the beach, we continued north on the PCH and were awe struck with more incredible views while driving past the giant rock formations at Point Mugu.
Solvang (93.8 miles)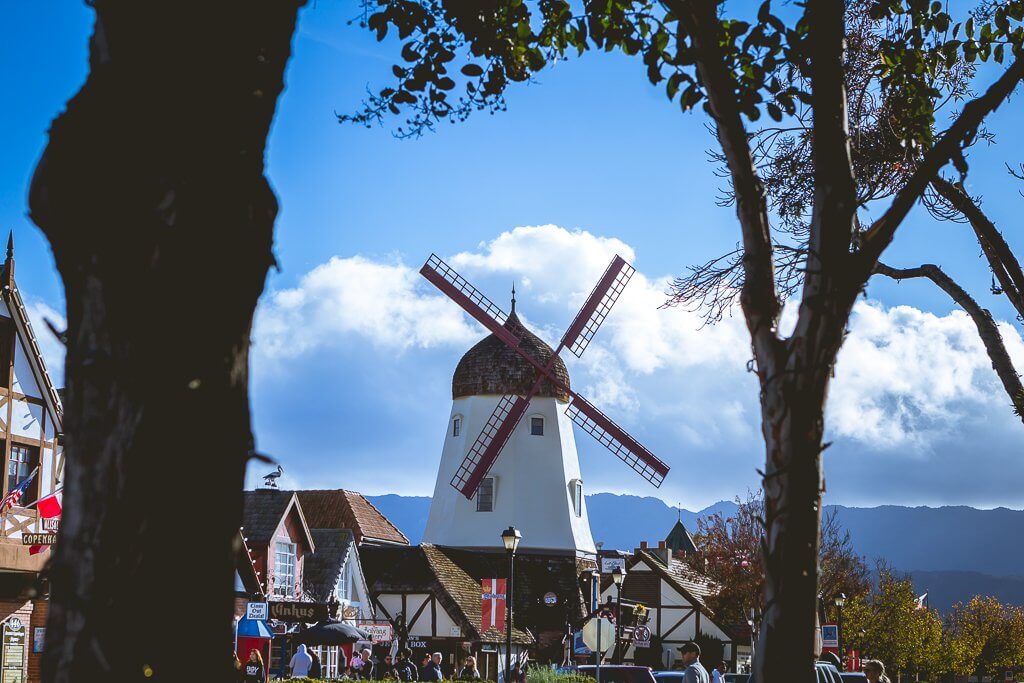 Ever since I've seen the wine California Road Trip movie, Sideways I have been wanting to visit the famous Danish town of Solvang. You may recognize Solvang by its iconic windmill and Danish-style buildings. We were lucky to visit after Thanksgiving and the entire place was decorated for Christmas making it feel like a charming storybook village straight out of a snow globe!
We spent a few hours here eating an incredible lunch at Bacon & Brine and strolling the streets sipping on hot coffee. You could spend hours here going through all the shops, finding all the windmills of Solvang (yes, there's more than one!), and exploring the Santa Ines Mission.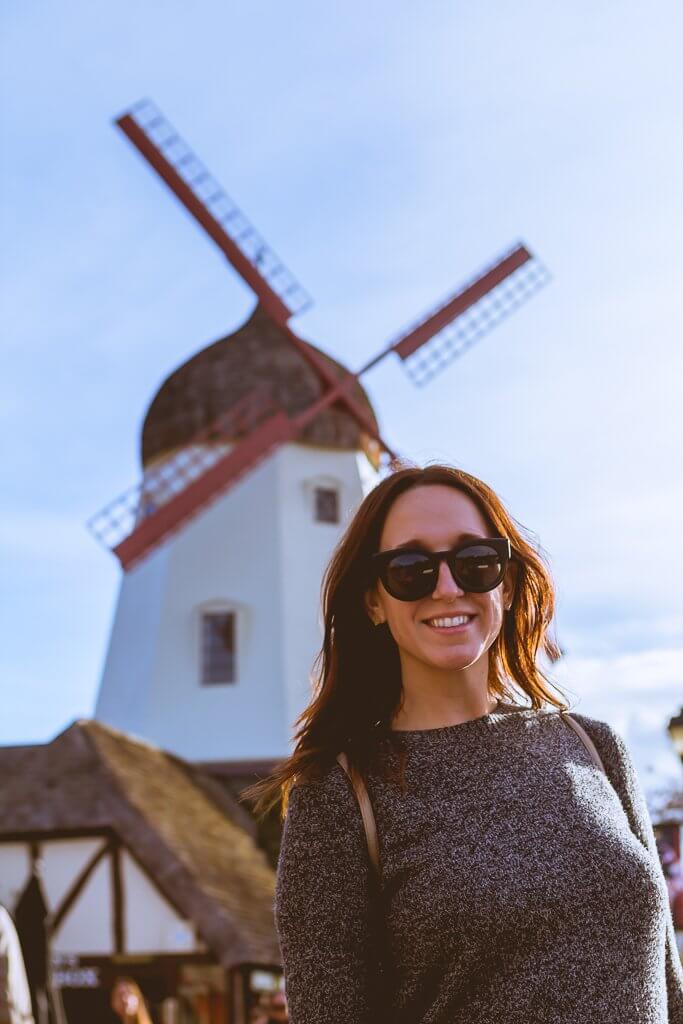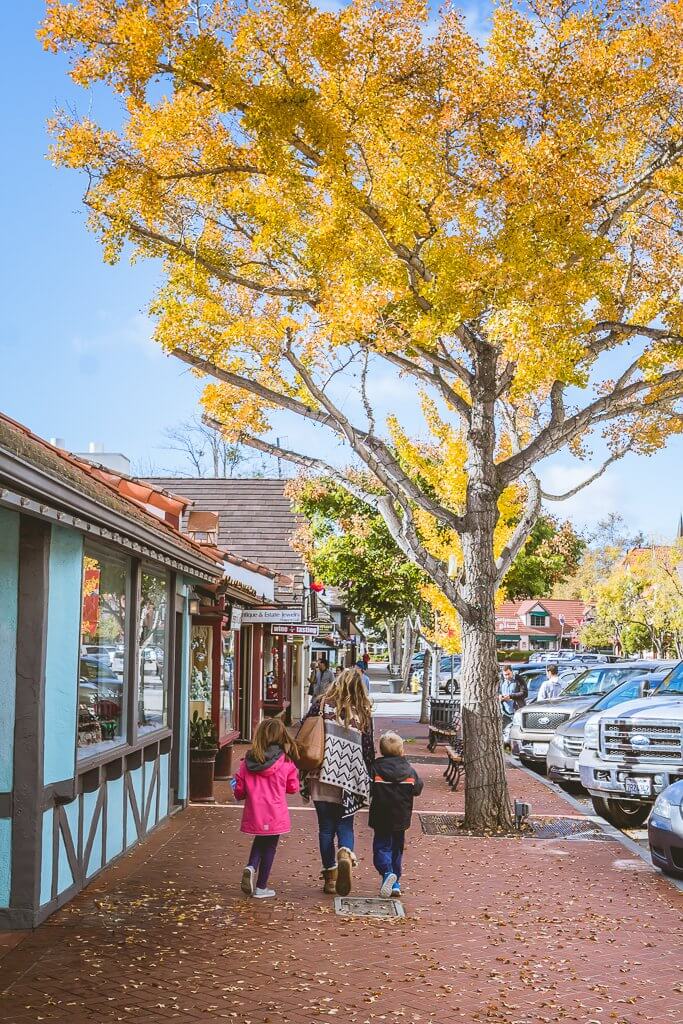 If you have extra time you can even go wine tasting in town at Lucas & Lewellen Vineyards.
Thanks to the friendly people and the storybook vibes we almost didn't want to leave!
Madonna Inn in San Luis Obispo (65.1 miles)
Staying at the Madonna Inn is actually what we planned our entire California road trip around. This famous 1950's, kitschy, the pink lovin' hotel is a notable landmark of the central coast in California. Famous for it's individual, over – the – top themed rooms, people flock here to have a unique hotel experience in one of their creatively decorated rooms.
We knew we wanted PINK! So we picked out a few rooms from their website and were surprised on arrival with the Carin room. Carin has it's very own spiral staircase to a round shape room lined with pink glitter wallpaper and pink furnishings throughout the entire room. Your eyes are in for a real treat here.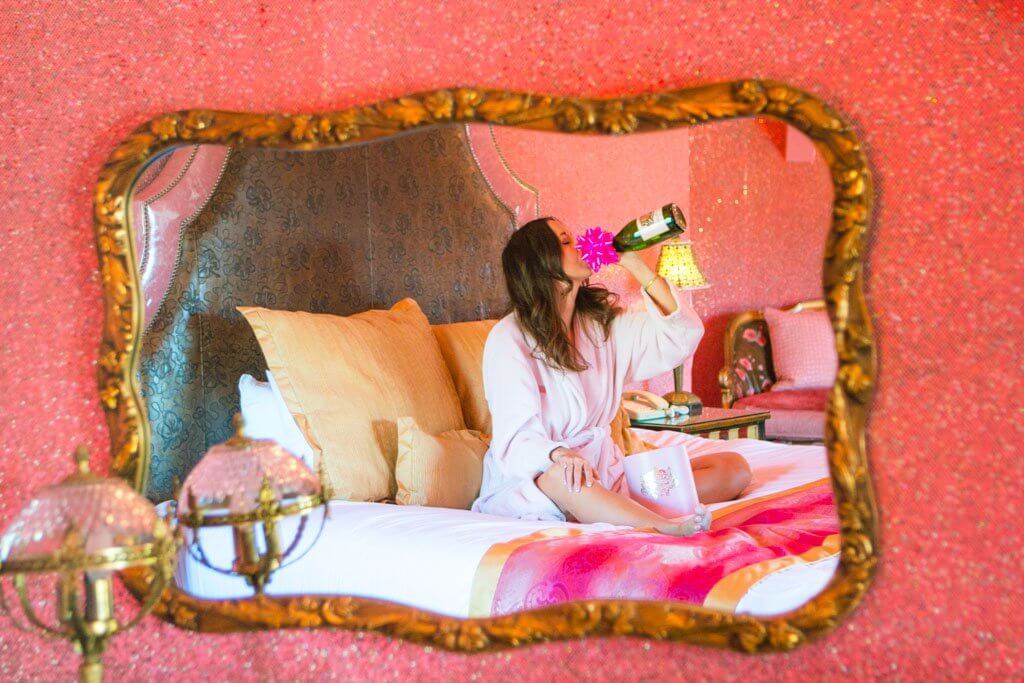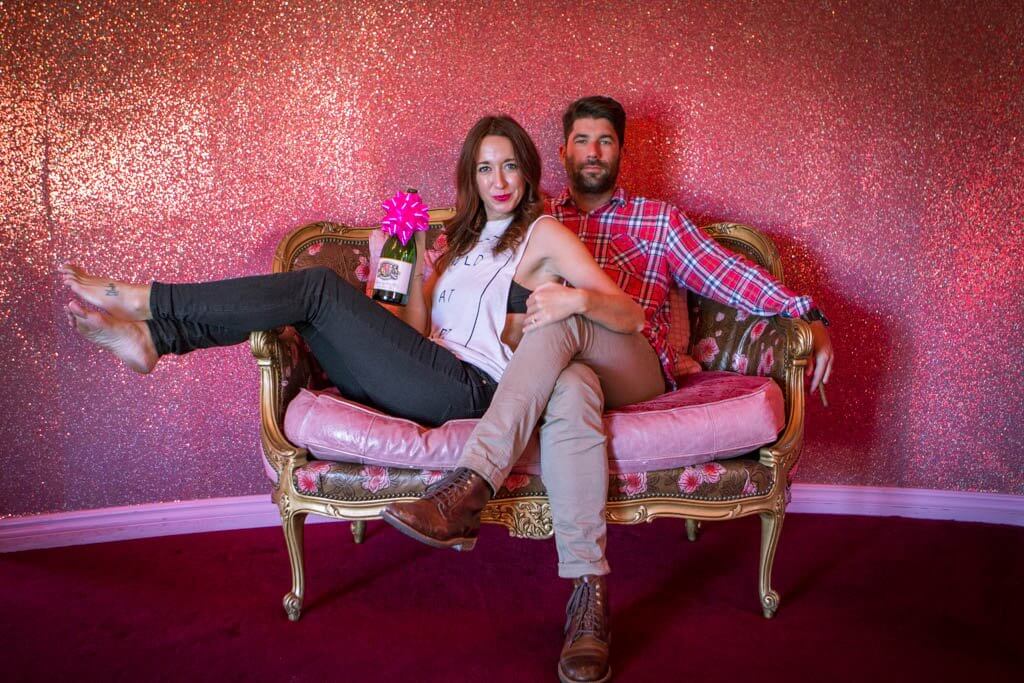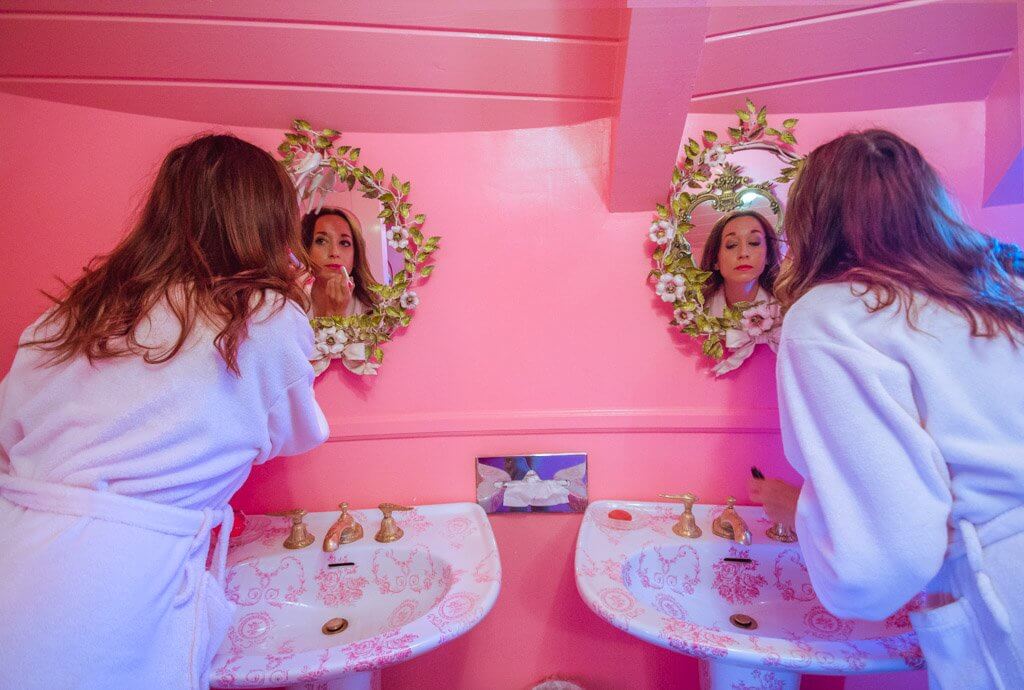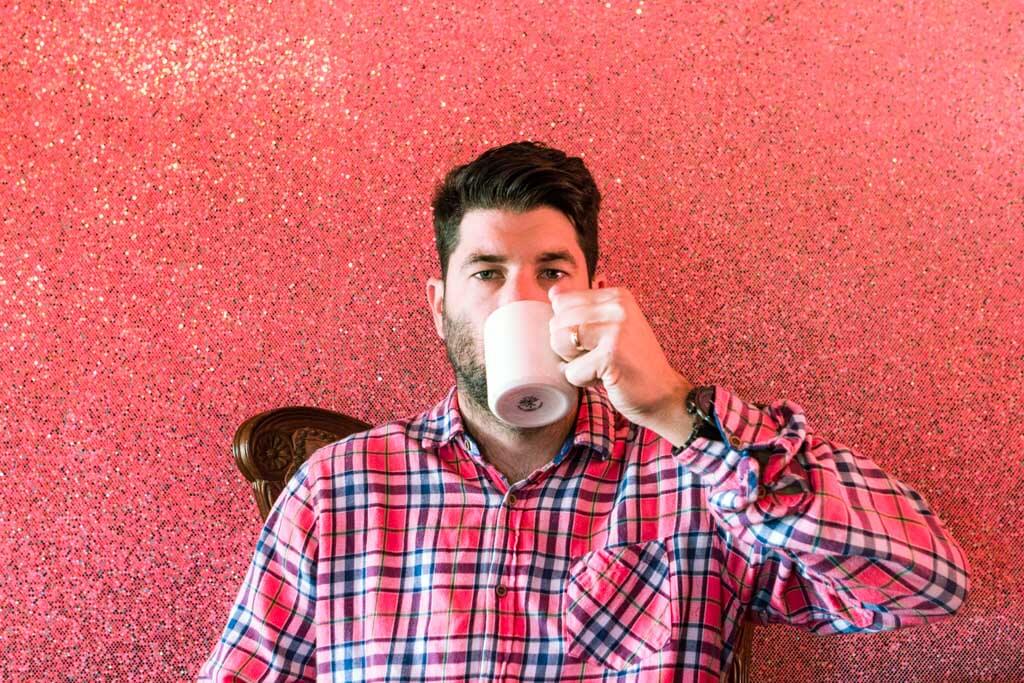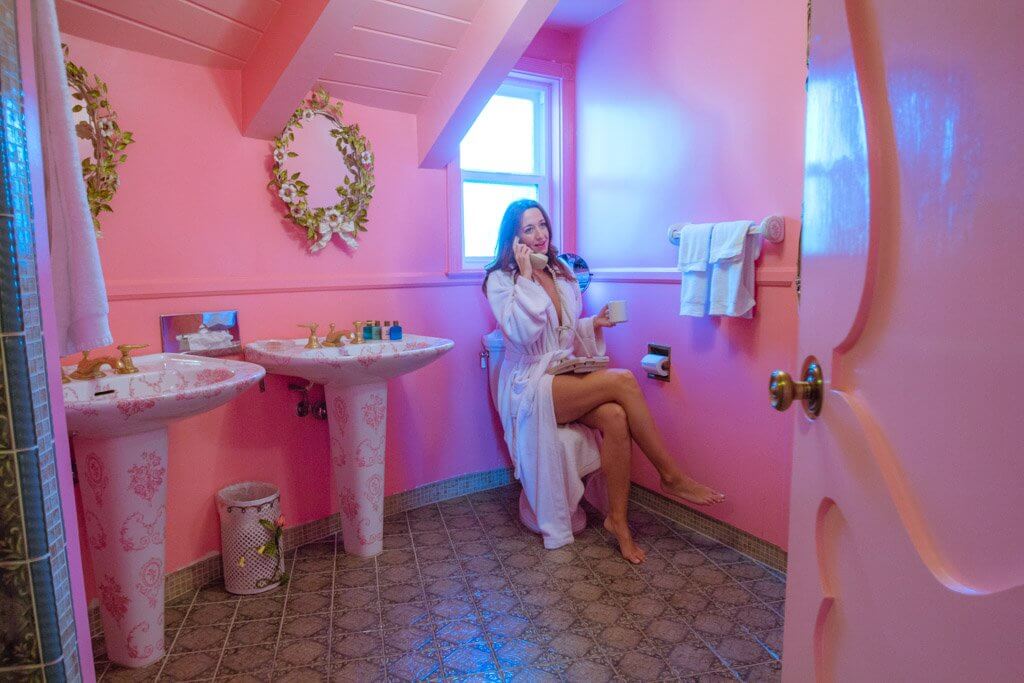 If pink isn't for you, then there are plenty of other themed rooms with different colors. But, you will see pink everywhere else around the resort as it's their signature color. Every detail from the stationary in the room, card key, cakes, and even the tennis courts are pink.
We were excited to spend both of our nights here in a room made of pink heaven!
Check out rooms and rates at the Madonna Inn here.
Day 1  Recap
Number of Stops: 3
Miles Driven: 228.2
Day 2
Hearst Castle (44.3 miles)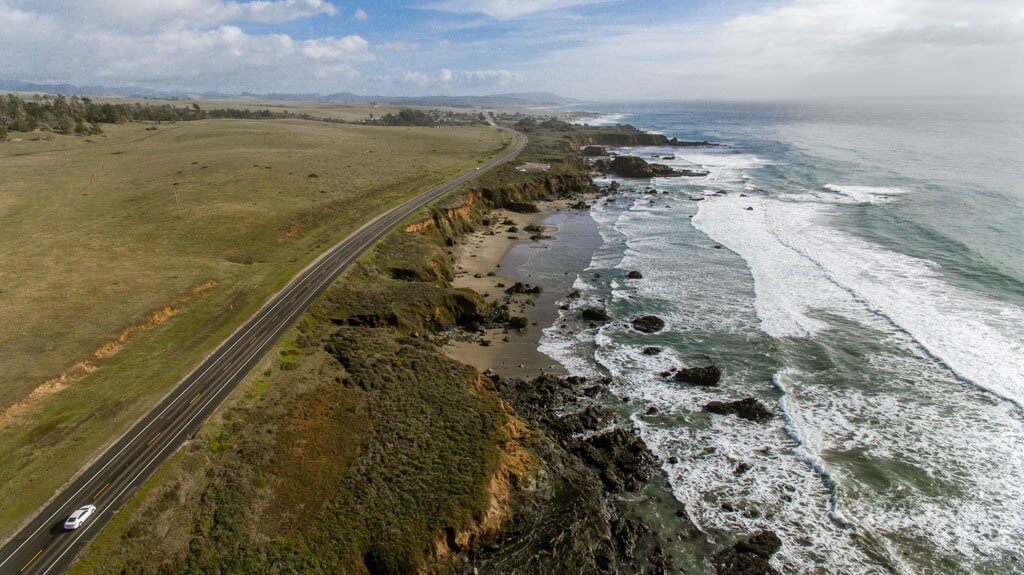 Just an hour drive up of more dramatic coastline views brings you to Hearst Castle, one of the many homes of famous American newspaper tycoon, William Randolph Hearst. This is one of Hearst's more notable homes since it offers tours and is now run by California State Parks.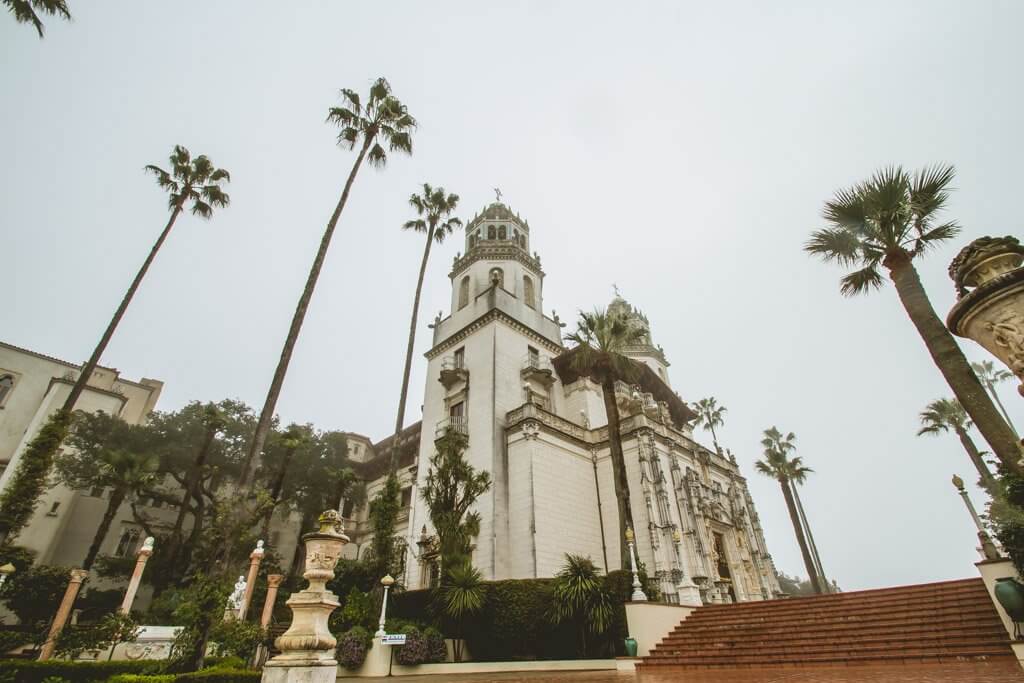 Reminisce what it must have felt like to be bumping elbows with Hearst, his mistress Marion Davies, and all the other famous guests such as Winston Churchill, Hedda Hopper, Howard Hughes, and Charlie Chaplin to name a few through the 1920s – 1930s.
Celebrities and famous friends of Hearst would be flown out on his private airstrip to spend the weekend enjoying many of the activities at the castle including horseback riding, dinner parties, tennis, swimming in the castle's famous pools, play dress up and put on a play, watch films in the private theatre, and enjoy the property's private zoo. You can still see some of the descendants of the original zebra herd grazing with cows in the field here!
There are a few different tours to choose from if you're lucky you will get a really good storytelling guide who will give you all the old celebrity gossip that must have went on in the past on the action packed weekends here.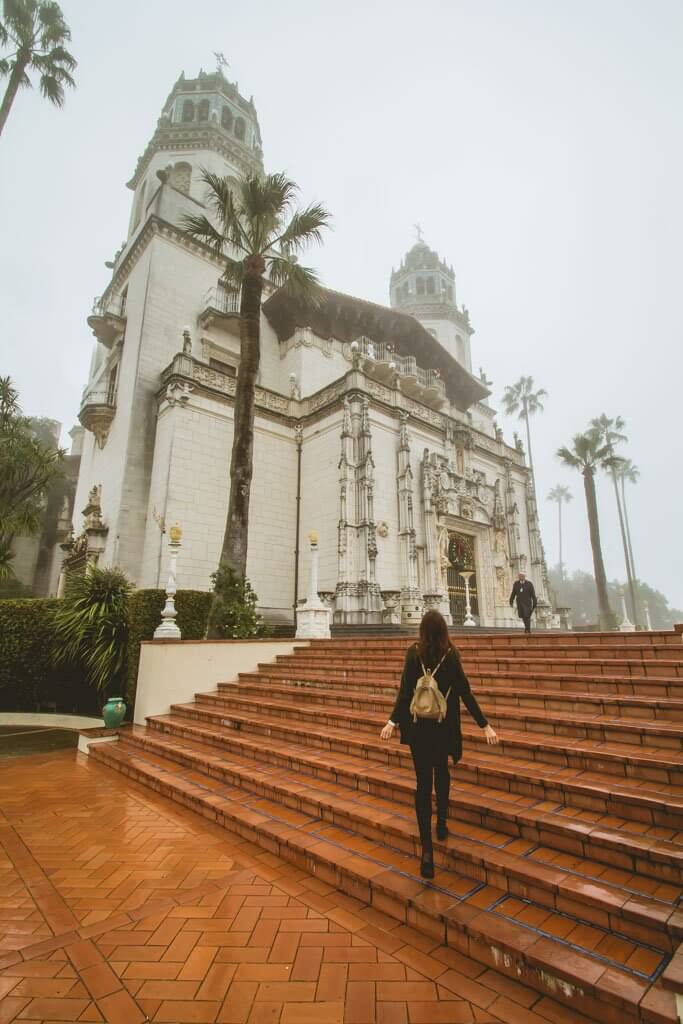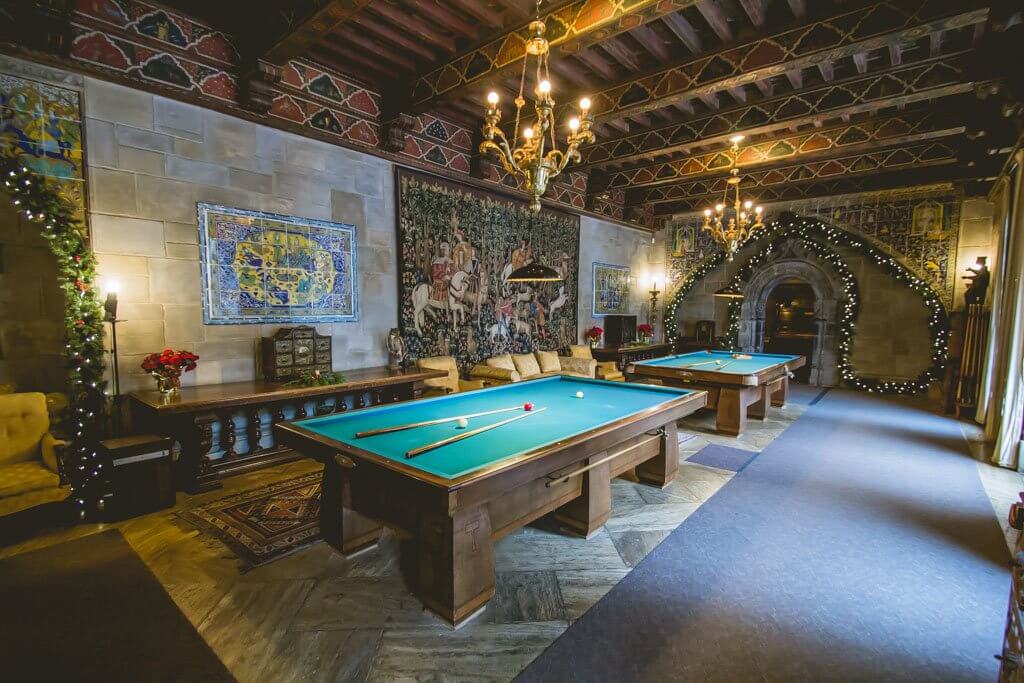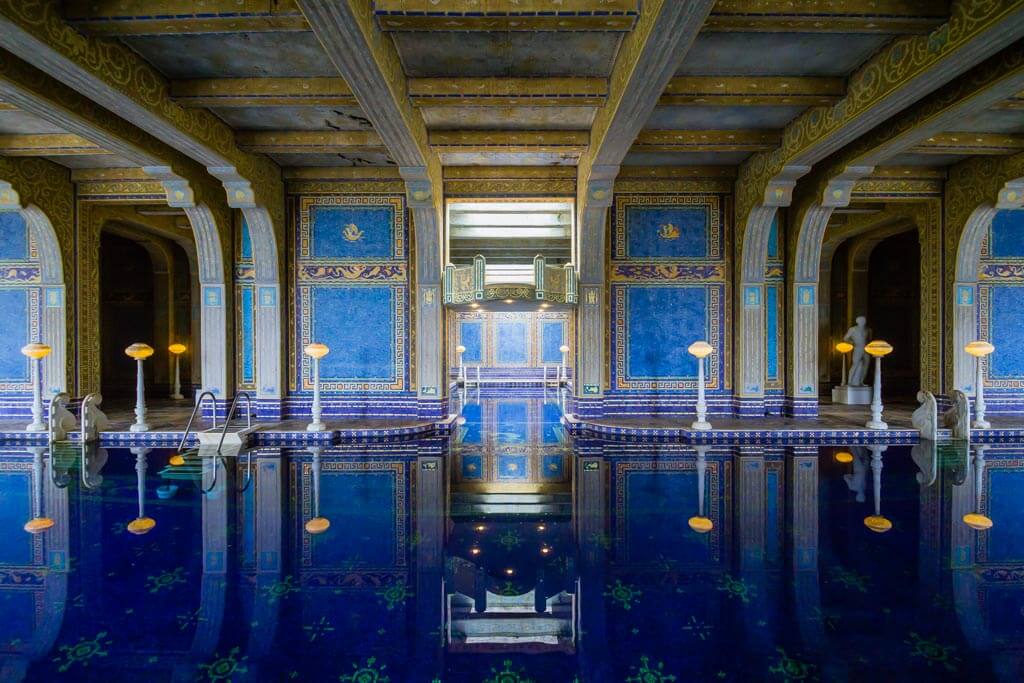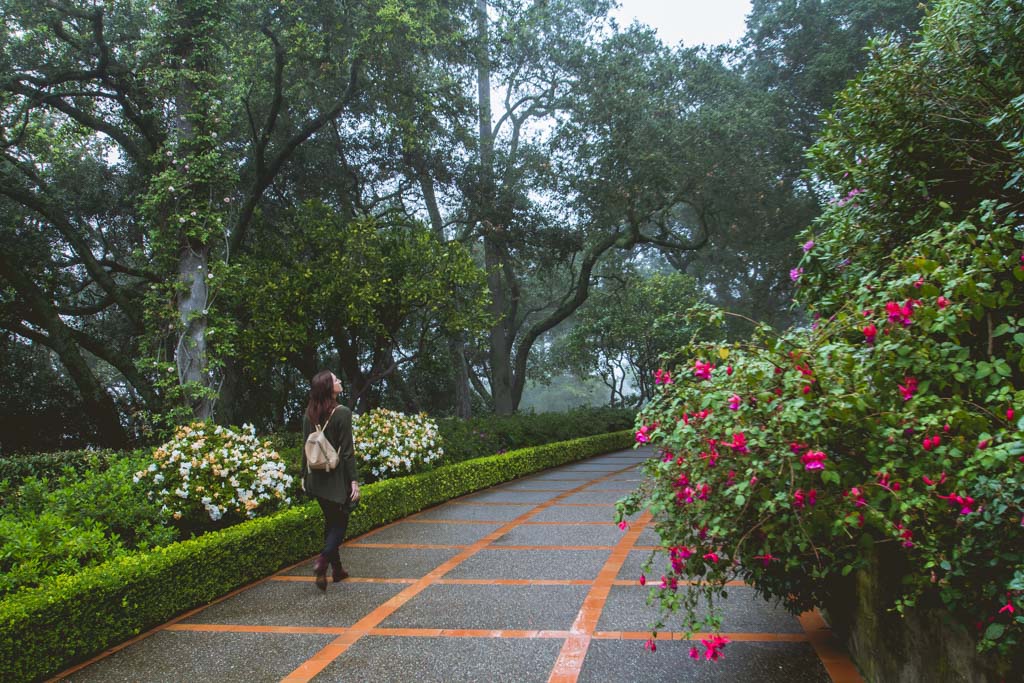 Whether you're a history buff or just love incredible architecture and views, you will enjoy Hearst Castle. We would love to revisit and knock off another tour!
Check out our post on best things to do in San Luis Obispo.
Edna Valley Wineries (63.2 miles)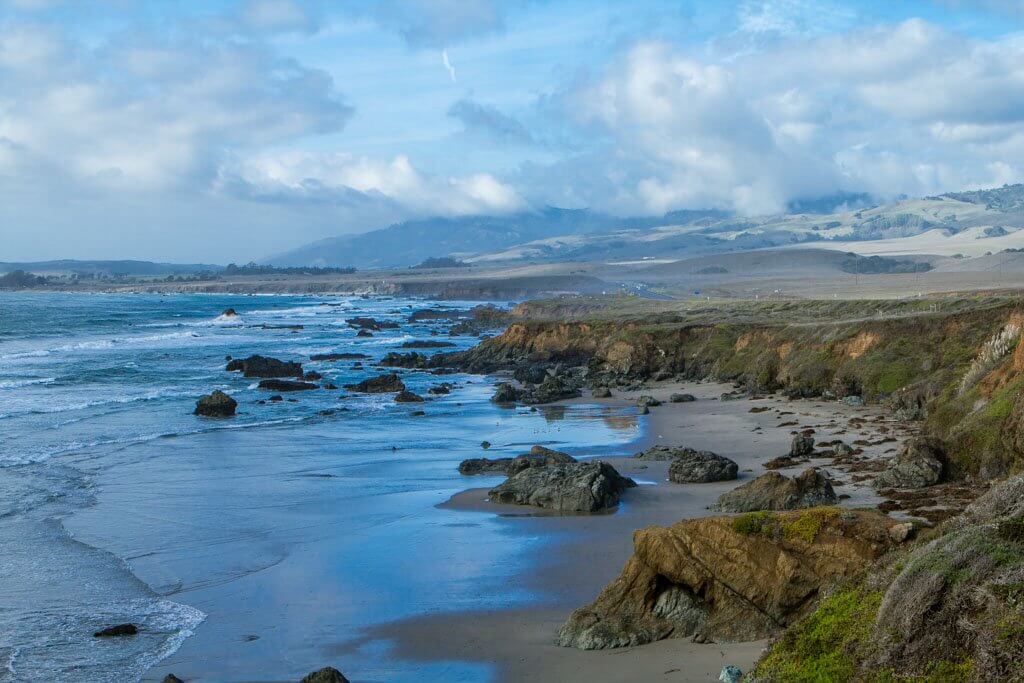 We took a different scenic route back to do some wine tasting towards San Luis Obispo in Edna Valley. Instead of taking the PCH and highway 101, which offered us incredible coastal views on the way up to Hearst Castle, we opted for the inland drive on highway 46 through the mountains.
We kept being wowed mile after mile while driving through the mountains. The rolling hills and mountains offer a breathtaking view from above. You can still see off to the distance where the cliffs kiss the Pacific Ocean. If we had the time, we would have stopped every two miles at every single scenic viewpoint, but we had to get to the wineries before 5 pm when they close!
This region of California is famous for its wine. Most notably would be Paso Robles and Los Olivos, we were running tight on time and conveniently located near the Madonna Inn were wineries of Edna Valley to explore.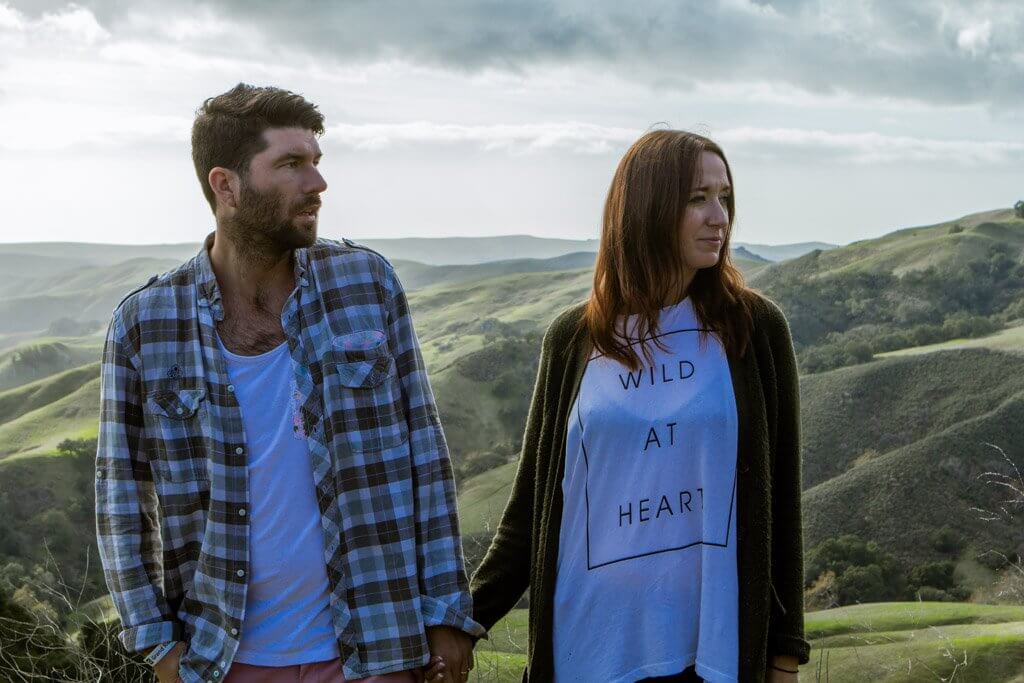 We only made it to two wineries, Edna Valley Vineyards and Wolff Vineyards. Our favorite of the two being Wolff Vineyards for its delicious red wines, friendly wine pourer, a cute dog, and epic sunset views of the vineyards.
If it were up to us, the vineyards would be open until 8 pm and offer a shuttle back to the Madonna Inn so we could have kept sampling amazing wine among the beautiful valley. We could spend an entire weekend here tasting wine alone!
You can get a complete list and map of the wineries of Edna Valley here.
Back to Madonna Inn (7.6 miles)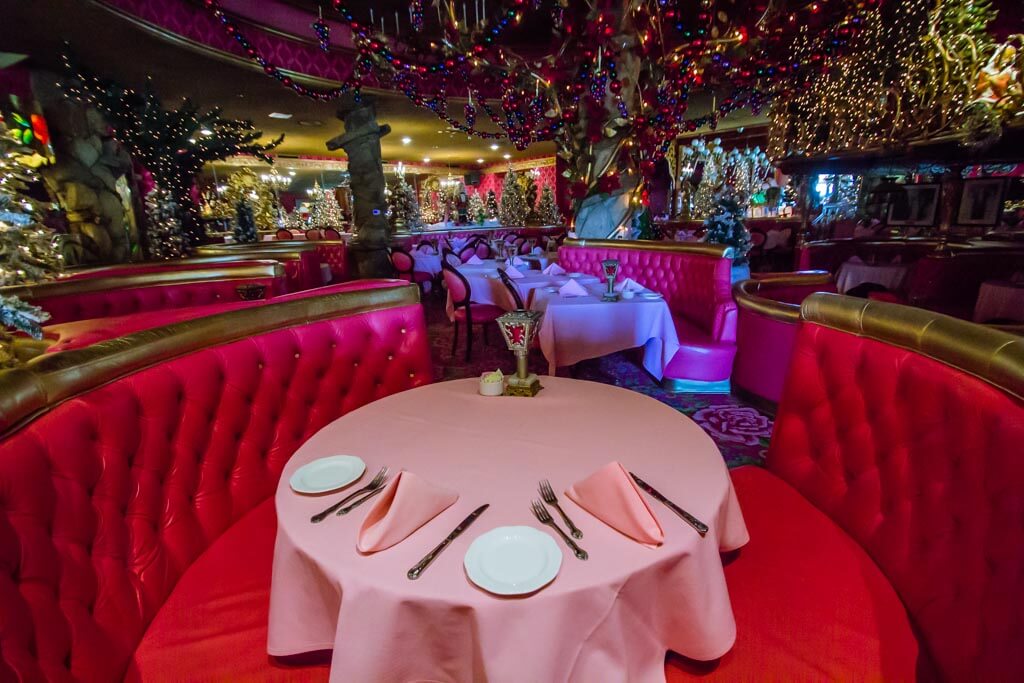 Back for night number two in our pink glitter paradise! We came back early enough in the evening to enjoy a dinner at the Gold Rush Steakhouse, known for its pink plush dining room!
After our meal we were surprised with a slice of Madonna Inn's famous pink champagne cake for our honeymoon! We were dying to try one of their beautiful cakes. These cakes are so popular that a thief broke into the Madonna Inn last year stealing only cake and not the cash in the register! If a cake is THAT good that a burglar isn't interested in stealing money, but just a cake, it's worth trying!
Day 2  Recap
Number of Stops: 2
Miles Driven: 115.1
Day 3
Morro Rock (17.2 miles)
We backtrack a bit before heading back south towards home on our 3 day California road trip. This stop includes a visit to Morro Rock, the giant jutting rock in the water at Morro Bay.
Morro Rock is the visual symbol of Morro Bay. The rock is an actual volcanic plug (hardened magma on top of when the volcano was active) and stands over 500 ft tall. You can drive right up to it and watch the surfers or walk around the path leading to the harbor.
If you're hungry head to the harbor and enjoy and of the restaurants lined up next to the boats and bay.
On your way out be sure to pass the road that goes along the Morro Bay State Park to the Sea Pines Golf Resort where there are more scenic views and walking paths!
Pismo Beach Sand Dunes (29.7 miles)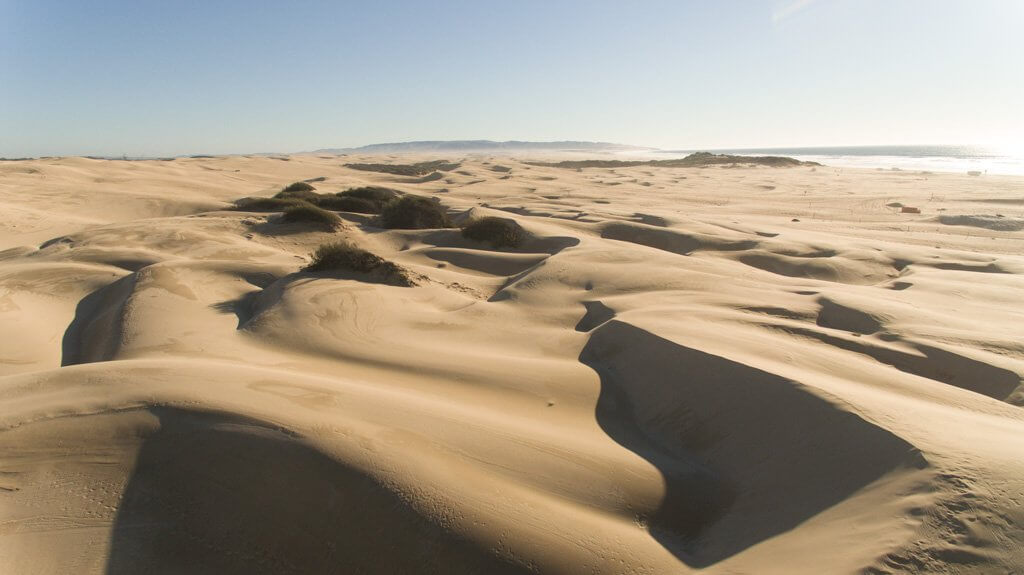 Pismo Beach is another area where you could easily spend an entire afternoon in. We skipped the central beach area and headed to the Oceano Sand Dunes where you can literally drive on the beach for miles!
What really caught our attention here would be the RVs and campers parked right on the beach facing the ocean with a backdrop of the rolling sand dunes.
If you want to spend more time here then you can rent a dune buggy or a four wheeler from any of the ATV rental shops right on the beach. This was extremely tempting to us, but we had more stops to make and had to keep on moving!
Tip: You may only want to drive on the sand if you have a truck or SUV with four wheel drive in case of getting stuck! 
Santa Ynez Winery (49.3 miles)
On our drive back south we wanted to kill some time so we could avoid the traffic around Los Angeles. So we conveniently stopped for one more winery tasting at Bridlewood Estate Winery in Santa Ynez Valley.
Bridlewood had the best wine we tasted on this trip and we ended up going home with a few bottles for ourselves and as gifts!
The winery itself has a beautiful tree-lined path that leads to the mission-style estate with a large tasting room and gorgeous patio overlooking the vineyards.
Bridlewood left such an impression on us we ended up signing up for their membership program and plan on making a return visit when we get back to California!
Santa Barbara Downtown (31.5 miles)
The final stop on our California road trip was to Santa Barbara Downtown where we were going to enjoy a delicious dinner and kill more time to miss the rush hour traffic in Los Angeles.
There was no better place to kill some time. We strolled through the streets which are more like an outdoor mall with big department stores like Nordstrom to small boutiques and consignment stores. Tucked away on and off the alleys on State Street were restaurants, bars, and theaters.
We ended our trip with the perfect prime rib nachos and a spicy margarita at Viva.
You could spend an entire day shopping in the downtown area or if you have more time you can explore the Mission of Santa Barbara, explore the Santa Barbara Museum of Art, or walk around Shoreline Park to name a few!
Back Home: Huntington Beach (130.3 miles)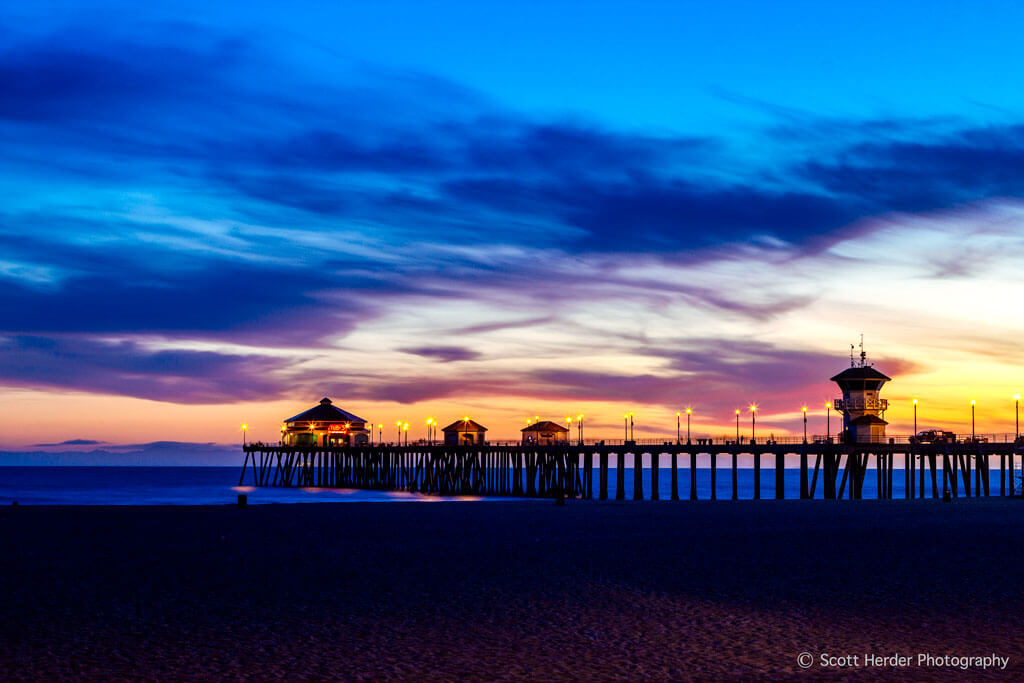 Day 3  Recap
Number of Stops: 4
Miles Driven: 258
We ended our 3 day California road trip feeling like we accomplished and saw a lot! We were really pleased with how many gorgeous views and amazing places we were able to get to experience in three days. We recommend anyone looking for a California getaway to explore this coastal region for its shoreline views, rolling mountains, wineries, and activities the central coast has to offer.
Doing this trip made us want to stick around in the U.S. for a bit longer and do more road trips!
Complete California Road Trip  Recap
Number of Stops: 9
Miles Driven: 601.3
---
California is full of beautiful places, there are so many different road trips you could make a complete California bucketlist to last a lifetime. Do you have a favorite road trip? Let us know in the comment section below!
Check out another awesome option for a California road trip to Palm Springs here.
Share this incredible 3 day California Road Trip below on Pinterest!