Looking for the perfect 5 Days in Southern California itinerary? We have you covered. The sublime weather, striking beach fronts, and family-friendly attractions make Southern California a dream destination full of crowd-pleasing stops.
However, Southern California is also a state of extremes: the geography ranges from mountains to beaches, to sprawling urban centers. Streamlining your time for a perfect vacation may turn into a challenging task with so much to do.
No need to worry about a decision lock, though, because we have got you covered. With this itinerary, you can make the most of 5 days in Southern California.
We have got you covered with these 5 days in Southern California itinerary from national parks to star-lit rooftop dining. There are so many incredible places to see in Southern California, we will help you narrow down your trip so you don't have to make the tough decisions on where to go!
Disclaimer: This post contains affiliate links meaning if you book or purchase using our links we receive a small commission at no extra cost to you!
5 Days in Southern California Itinerary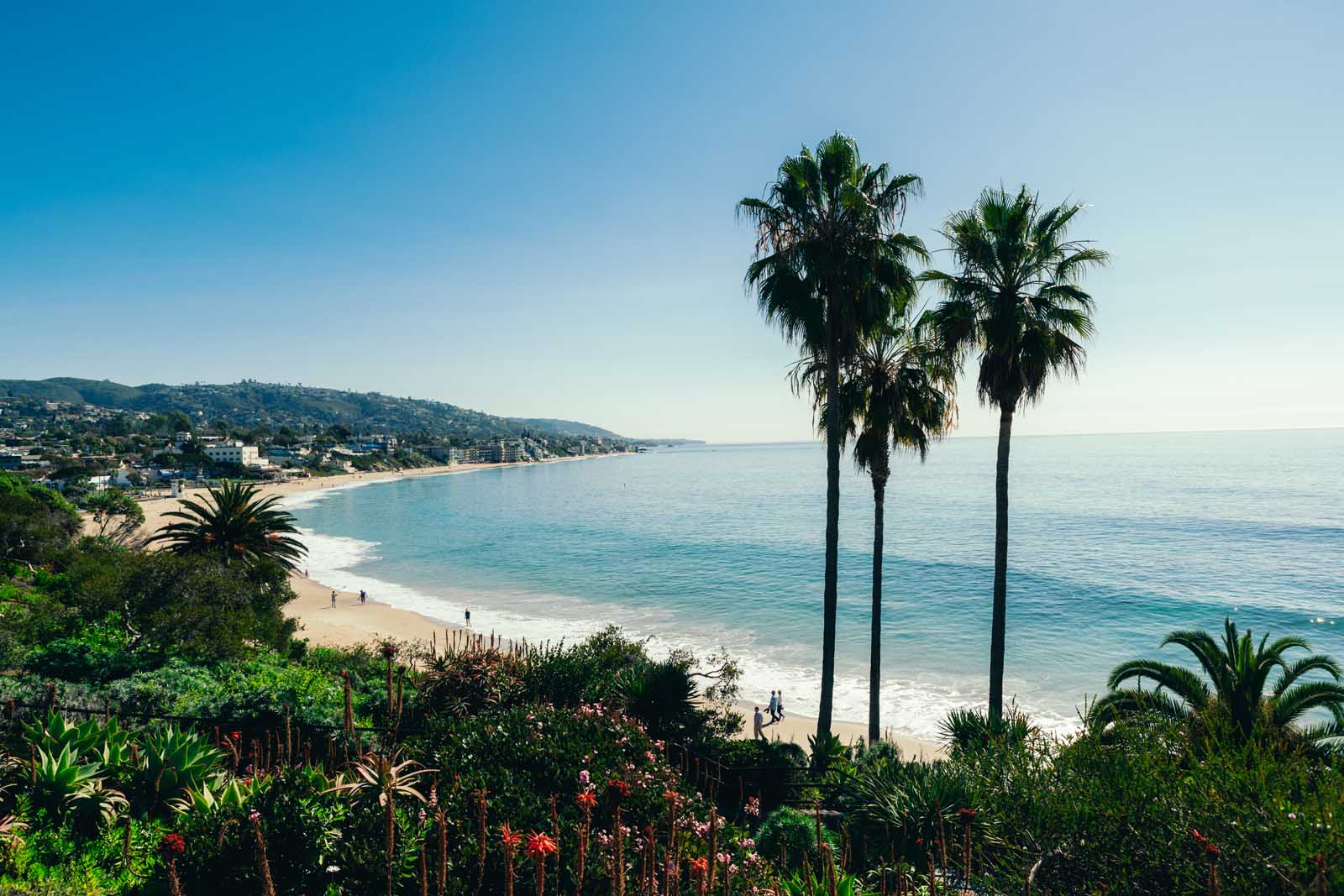 Before You Go
Here is a meticulously planned five days in Southern California Itinerary for your next big getaway, but first you need to rent a car. We recommend renting a car with Expedia in advance!
Also, if you don't already have travel insurance, you will want to get travel insurance! You never know what can happen, I had to use my travel insurance on a trip when I had to be hospitalized for food poisoning! The bill would have been nearly $7,000 had I not had coverage!
Southern California Itinerary Day 1 – Los Angeles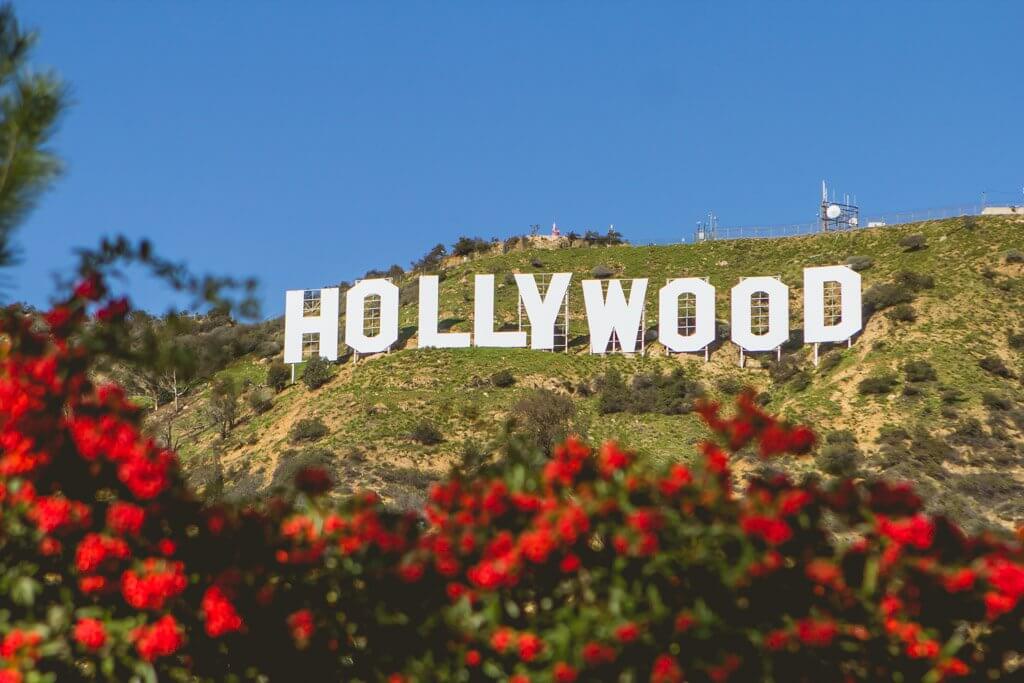 Ok, now to start your adventure and 5 days in Southern California! Despite the cliche, no Southern Californian road trip can be complete without a stop at Los Angeles, the city of angels.
It is a star-studded city ideal for long drives, with its wide roads and scenic views.
For lovers of a comfortable pace, varied culinary experience, and picturesque hikes, this is a must-visit place to get the thrill of a lifetime.
What to Do:
There's a lot of activities that you can partake in to check off the items from your 5 Days in Southern California itinerary.
Since you have the whole day here, you can easily check-off every single one of these activities or explore some of the other best things to do in Los Angeles for more ideas.
Take a walk on the wild side at Hollywood Boulevard. This world-famous boulevard has the iconic Walk of Fame, and the Grauman's Chinese Theatre, one of the spots displaying celebrities' handprints and footprints in a 15 block area of over 2,500 stars!
Visit LACMA, The Los Angeles County Museum of Art. This museum features over 150,000 works from all eras of American art and history. For only $25, you can take a stroll through the past and witness the origins of the American Dream plus the famous art installations outside!
Do the Hollywood Sign Hike for the best photos. No trip to LA is complete without an up-close and personal view of the Hollywood Sign. The sign is a symbol of the American film industry's art and glamour. The trails that go up to the sign are Cahuenga Peak Trail, the Mt. Hollywood Trail, and the Brush Canyon Trail.
Look around The Last Bookstore. This titanic book store is like something out of a movie. It has an impressive collection of books, records, and art displays. Scan the bookshelves and immerse yourself in a world of art and literature.
Have a beach day. There is nothing better than basking under the sun of the notorious sunshine state on its pristine beaches. Some of the most popular beaches of LA are Santa Monica Beach, Venice Beach, and further south in Orange County, Huntington Beach. Or check out our guide to the best beaches in Los Angeles for more ideas.
Take a look at the Getty Museum. The Getty is an arts museum with an artifacts collection that ranges from mid-century paintings, scroll-like manuscripts, and contemporary art. And the best part about it? Admission is completely free and also gets you access to the Getty Center, not to be confused with the museum, which offers some of the best views of Los Angeles!
Have a fun afternoon or early evening hike – If you're looking for a connection to nature, LA's myriad hiking trails are perfect for you. Echo Mountain is the longest and most challenging trail, whereas Baldwin Hills and Charlie Turner Trail is a common choice for tourists.
Don't miss out on the Le Brea Tar Pits. These are asphalt pits dating back tens of thousands of years
Los Angeles has countless food options across many different cuisines. I recommend you check out Sugarfish for some of the best sushi platters. Another fan-favorite is the Butcher's Daughter which offers a full plant-based menu.
Where to Stay
Comfort Inn Los Angeles – Just like the city, this space is chill, easy-going, and tourist-friendly. The hotel is a great budget-friendly option.
Freehand Los Angeles – The Freehand offers the complete Hollywood glamor. Enjoy a luxurious stay with full access to a rooftop bar and a gorgeous pool overlooking the city.
Here's a pro-tip: remember that Los Angeles traffic is heavy, and places in the city are far away from each other. One of the best places to base at is Santa Monica as there's so much to do here from being right on the ocean to all the attractions, shopping, and dining available here.
If you're taking the highway, the traffic will add to your driving time. So plan accordingly.
Southern California Itinerary Day 2 – Joshua Tree National Park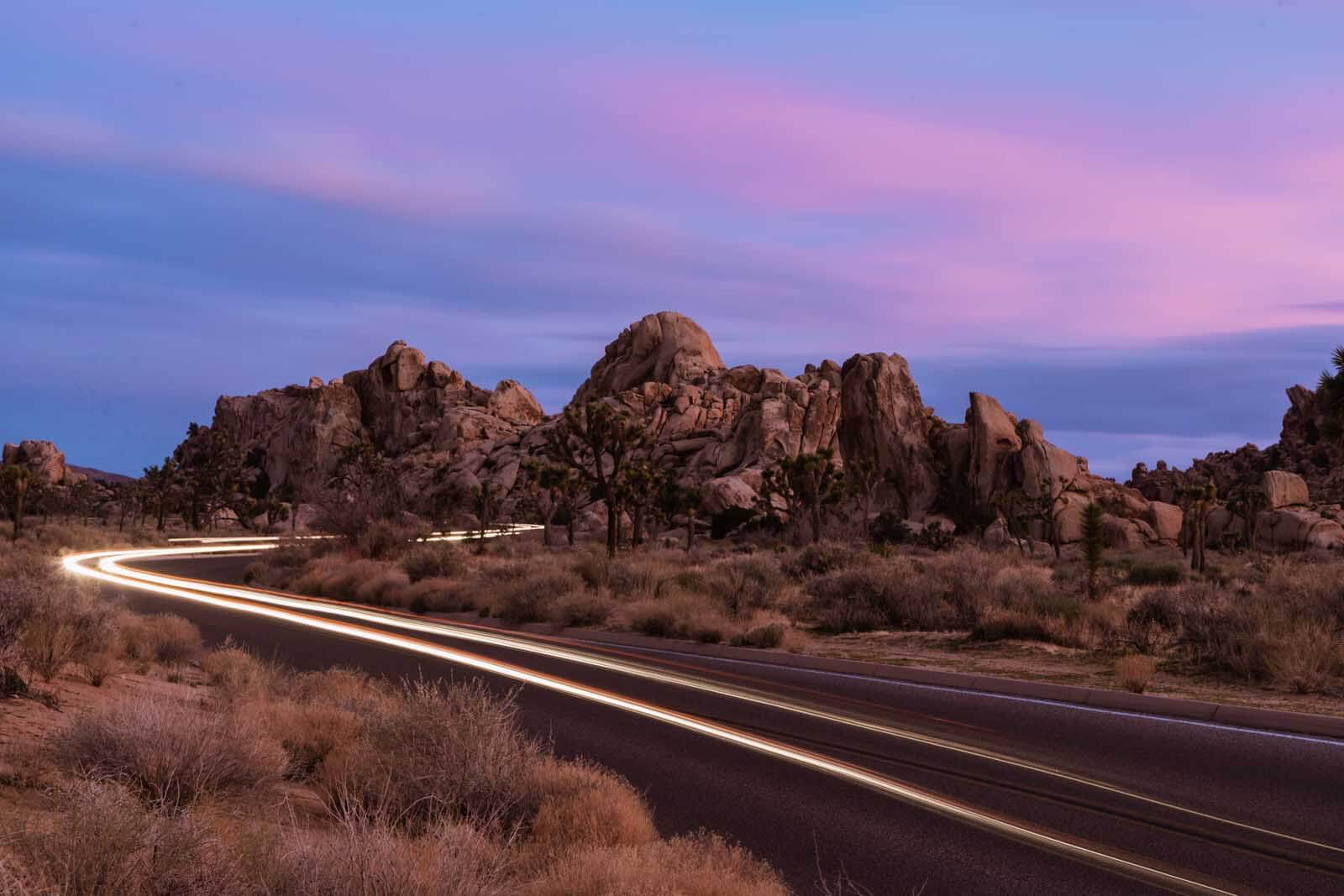 Day 2 into our 5 days in Southern California Itinerary, we visit one of the most illustrious National Parks in Southern California.
Joshua Tree National Park offers a fantastic recluse option for your 5 Days in Southern California itinerary. This national park has some of the most breathtaking topography out of all the states.
Whether you want to escape the busy cities or take pictures of the martian landscape, this is just the place for you. Be sure to check out this full guide on things to do in Joshua Tree to help you plan this stop on your Southern California itinerary. And also check out our favorite stops on the Los Angeles to Joshua Tree drive!
What to Do
Try your hand at Antiquing and Thrifting. Get your fix of eclectic and vintage shopping at the numerous boutiques dotting the area!
Have an adventure at one of the thousands of Rock climbing routes. Joshua Tree Park is a treasure for rock climbers. You can also sign up for a training class or a warm-up session at Joshua Tree's Rock Climbing School. They have a friendly and qualified staff that will guide you according to your level and experience.
If not, we recommend driving around the park and enjoying the short hikes!
Indulge in the thematic Pioneertown. This was built in the 1940s as a realistic Wild West movie set. It was then refurbished as a tourist site meaning you can roam its roads and immerse yourself in the old Western experience.
Where to Stay
The Coyote House is a luxurious getaway is located halfway between Pioneertown and Joshua Tree. Its hospitable staff will make you feel at home.
Also, be sure to check out the best Airbnb in Joshua Tree if you are looking for more of a home away from home!
Southern California Itinerary Day 3 – San Diego
Day 3 of the 5 Days in Southern California Itinerary is jam-packed. We will head back west towards San Diego. It is a short drive of two and a half hours.
San Diego is a place you will fall in love with. With over 100 days of sunshine each year, it's no wonder they consider it America's Finest City and ideal tourist spot. This is the city of friendly locals, fabulous beaches, and delicious food from various cuisines.
What to Do
Here are some things to check off your 5 Days in Southern California Itinerary:
Be sure to check out some of our guides to San Diego including a full San Diego itinerary you can pick and choose some great ideas from including some of the best things to do in San Diego.
The Gaslamp Quarter has the best of San Diego's nightlife. Here, you can enjoy one of the biggest club scenes in the city along with its lively music subculture.
Explore the USS Midway Museum – The museum is a historical structure. It used to be a naval aircraft. It is now open to tourists to explore its glorious past. Get your Skip the Line ticket in advance.
Visit historic Coronado where you can admire the giant mansions, visit the famous Hotel del Coronado, and enjoy some of the best beaches on your Southern California itinerary!
Visit the San Diego Zoo – San Diego Zoo is one of the best zoos for exotic animals in the US. The Giant Panda and Rhinoceros are among its most notable exotic animals. Get your San Diego Zoo tickets in advance here.
Try a whale-watching cruise – San Diego is a migratory channel for a lot of whale species. The beautiful creatures grow up to 49 feet long and are incredible to see up close.
Trek to Point Loma – This peninsula has a lot of significance for American history. You can stroll to the top and enjoy a beautiful view of the ocean horizon from the perfect vantage point.
Visit La Jolla -This gorgeous seaside town is as charming as it is pretty filled with art galleries, restaurants, beaches, hikes, and more. This is also the native habitat of a colony of sea lions. One of the other things to do here is to take a kayaking tour to explore the sea caves and spot a leopard shark among all the other awesome things to do in La Jolla!
Visit Balboa Park for beautiful views and tons of incredible museums and outdoor art installations that are family-friendly and great for photographs. See all the best things to do in Balboa Park.
Head to Old Town San Diego for one of the most historic areas of the city full of great restaurants, historic sites, and cool tours, and haunted houses! See all the best things to do in Old Town San Diego.
Where to Stay
The Lafayette Hotel Swim Club. This colonial-style hotel is a 5-minute drive from the San Diego Zoo and Balboa Park. It is eco-friendly, with a small pool and an overall homely environment.
ITH Hostels. ITH Hostels have multiple locations around San Diego. They are budget-friendly, clean, and spacious.
Be sure to check out our guide for where to stay in San Diego by neighborhood and budget, also be sure to check out these amazing San Diego Airbnb options.
Southern California Itinerary Day 4 – Temecula Valley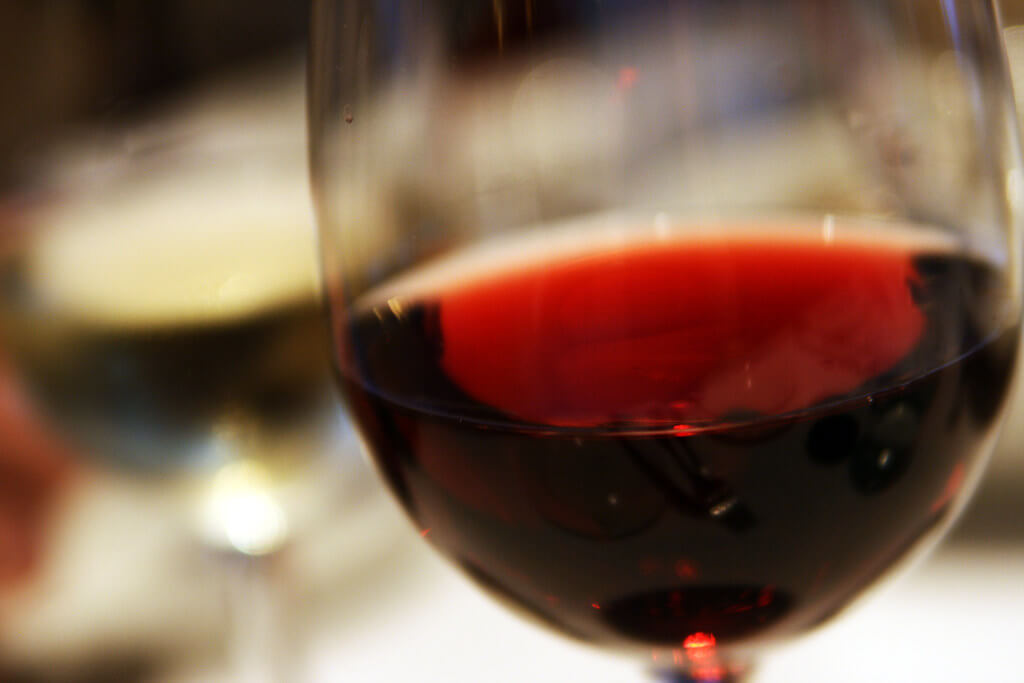 As we near the end of our 5 days in Southern California Itinerary, we visit the jewel of the Southern California's Wine Country. Temecula Valley is just over an hour southeast of the city of Los Angeles, and an easy drive inland from San Diego which makes it a perfect addition to our 5 days in Southern California itinerary.
What to Do
Enjoy breakfast at the family-owned wineries. These artisanal wineries also offer informal tastings alongside their meals. Check out Baily Vineyard & Winery, Callaway Vineyard & Winery, and Leoness Cellars for a few recommendations!
Take a Hot Air Balloon ride across the vineyard.
Stroll the boardwalks of the historic Old Town District. Visit the museums, boutiques, and theaters dotted along the way.
If you're feeling lucky, head to Pechanga Resort Casino and try your luck! See our full guide for best things to do in Temecula for more ideas!
Where to Stay
Embassy Suites Hotel Temecula offers a clean and spacious lodge with a gorgeous pool in the heart of wine country.
Inn at Churon Winery is a beautiful chateau has a splendid view of the vineyards, luxurious interiors, and friendly staff and a great option for a stay during your 5 days in Southern California road trip itinerary.
If you'd like a home away from home, check out these amazing Temecula Airbnb listings perfect for a base for exploring wine country during your Southern California road trip!
Southern California Itinerary Day 5 – Anaheim
Anaheim is less than an hour drive from Temecula Valley, depending on the traffic, and heading back up towards Los Angeles for the end of your Southern California road trip itinerary. It is famous for its pro sports teams, museums, and, of course, the Disneyland Resort.
This makes for a great stay for children and adults alike. These family travel hacks will help you enjoy your stay, save money and time during your visit.
What to Do
Visit one of the many theme parks. These include the original Disneyland Resort, Disneyland Park, and the Disney California Adventure Park. The theme parks are a full day commitment, so you won't be able to hit any of the other places.
Leave Anaheim and drive along the Pacific Coast Highway and visit some of Orange County's distinctive beach cities. These include Huntington Beach, Laguna Beach, and Newport Beach.
The Sawdust Art Festival, annually held at Laguna Beach, is the perfect opportunity to dabble with Orange County's lively art scene.
Where to Stay
Disney's Grand Californian Hotel will give you the feeling of a vintage stay by the city, with easy access to the amusement parks.
More than 5 days in Southern California?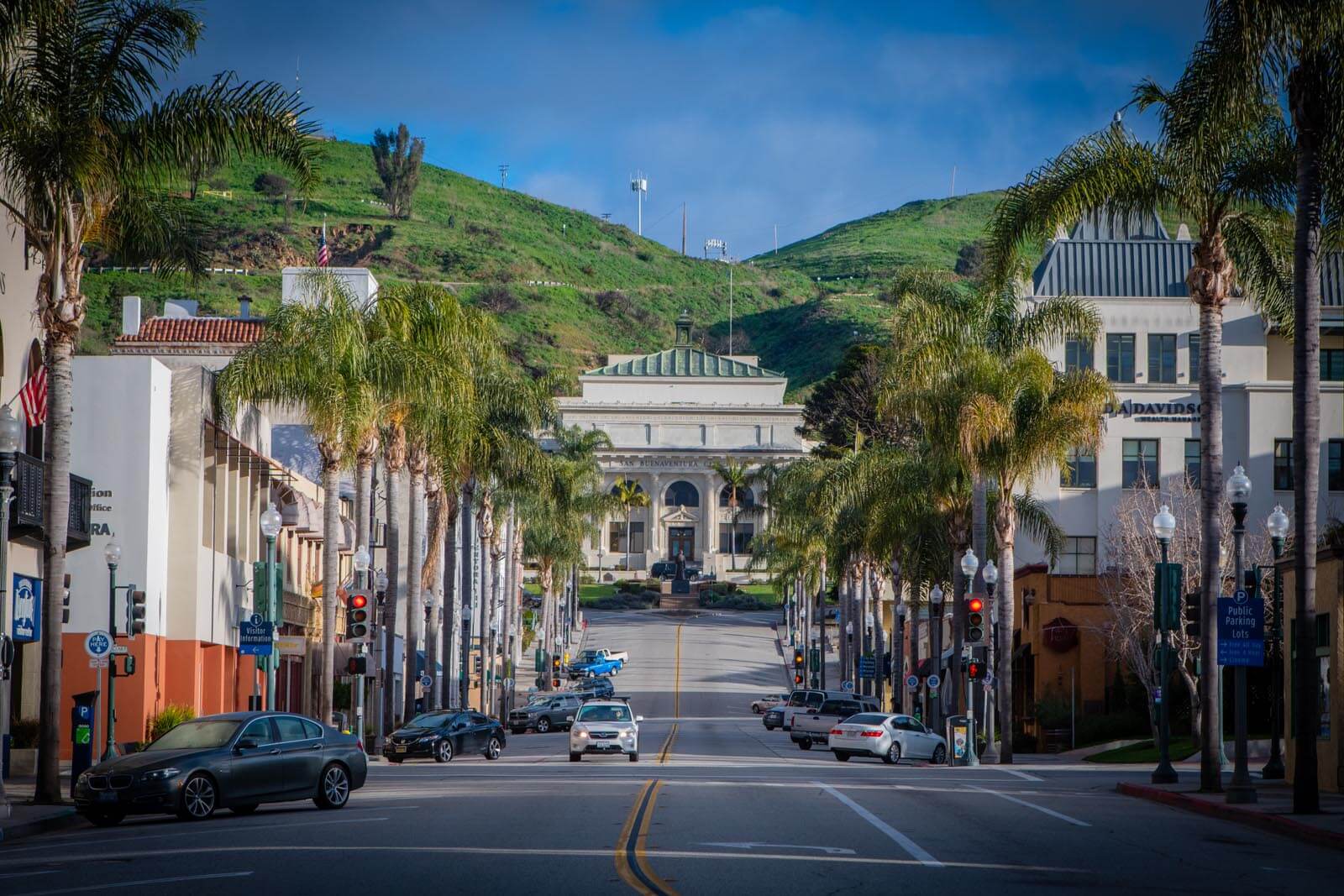 Southern California, with its numerous destinations and enviable topography, is laden with unlimited travel potential. While there are a million different ways in which you can fill your 5 day Southern California Itinerary, it can get dizzying.
The good news is, this Southern California itinerary covers some of the best but if you have more time consider checking out any of these other amazing places!
Laguna Beach is a gorgeous coastal town with dramatic cliffs, giant homes, art galleries, shops, restaurants, and tons of gorgeous beaches including secret coves. Be sure to read our full guide on the best things to do in Laguna Beach.
Catalina Island is an amazing day trip or overnight trip from Southern California either in LA or in Orange County in Dana Point or Newport Beach. Read our full guide to the best things to do in Catalina or how to spend a Catalina Island day trip or how to spend a weekend in Catalina.
Ventura is north of Los Angeles and a perfect addition to any Southern California road trip. This beautiful coastal city offers much quieter beaches than in Los Angeles and also has fun day excursions and activities to enjoy. Read our full guide to the best things to do in Ventura for more ideas.
Huntington Beach is Surf City USA and home to an incredible downtown filled with shops, restaurants, and plenty of activities! Some of the most famous and best beaches in Orange County are found here too!
Costa Mesa is home to one of the best foodie scenes in Orange County plus great shopping, nearby beaches at Newport Beach, and a cool art scene. Check out our full guide to the best things to do in Costa Mesa.
Palm Springs is one of the most popular desert getaways and the perfect place to add to your 5 days in Southern California road trip itinerary. From enjoying all the retro vibes to attractions, see our full guide on the best things to do in Palm Springs as well as how to plan a perfect itinerary for a Palm Springs weekend getaway.
Salvation Mountain is another popular attraction that's an easy add on your 5 days in Southern California road trip itinerary when you're in San Diego or Temecula, check out this unique spot and see our full guide on what to do around Salvation Mountain to make a day out of it.
Encinitas is another great beach town located in San Diego county with gorgeous state beaches, shopping, botanic gardens, hikes, and everything there is to love about the outdoors and beauty of Southern California. See our entire guide to Encinitas, California to get more ideas.
About the Author
This post was written in collaboration with Kyle from Via Travelers which is a modern travel blog providing the best tips, hacks, and itineraries to ensure you have an amazing adventure.
---
Liked this post on the perfect 5 days in Southern California road trip and Southern California road trip itinerary? Bookmark for later or share the love below on Pinterest.