When visiting LA it's inevitable you're going to see the iconic Hollywood sign as you're either driving around or exploring the city. Most people who visit LA also want to get an epic selfie with the Hollywood sign not to mention awesome skyline views of Los Angeles!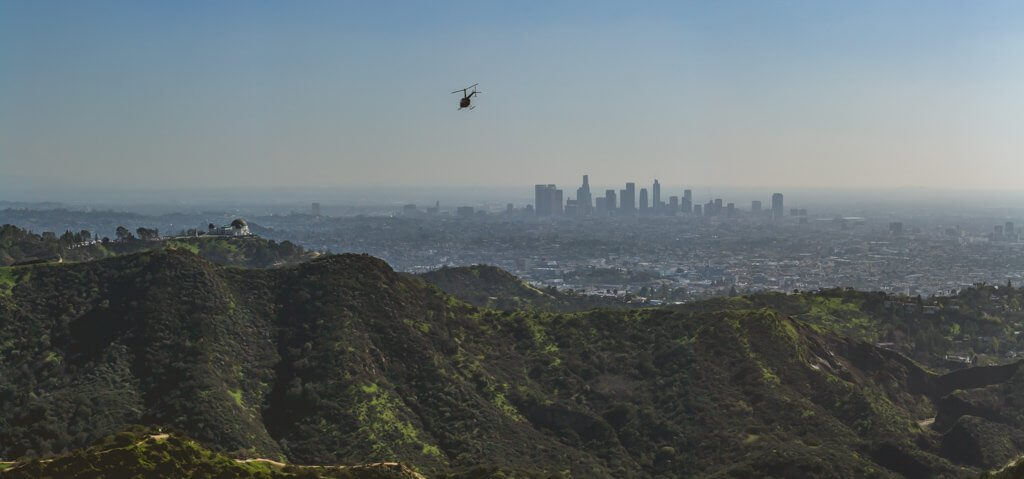 Here are your different options to view the famous Hollywood sign.
Griffith Observatory

While Griffith Observatory is an awesome place to visit on its own you do indeed get to view the Hollywood sign, but it's still not THAT close. This is a great stop if you want the most bang for your buck and have a short period of time. From around the observatory, you can get a photo with the Hollywood sign off in the distance. Afterward, you can go inside and check out the planetarium, the Foucault pendulum, two different telescopes in the different domes, and a TESLA coil all for free!

On a clear day, you can't beat the view of downtown Los Angeles either.
When you look up the Hollywood sign on google maps it will try to send you to Griffith Observatory. If this is not where you want to go to see the sign be sure to check out the options below.
You can also hike from Griffith Observatory by hiking the Mount Hollywood trail by passing the Brush Canyon and Hollyridge Trails to Mt. Lee. This trek is a whopping 8.8 miles, so be prepared with plenty of water and snacks if you take this route!
Lake Hollywood Park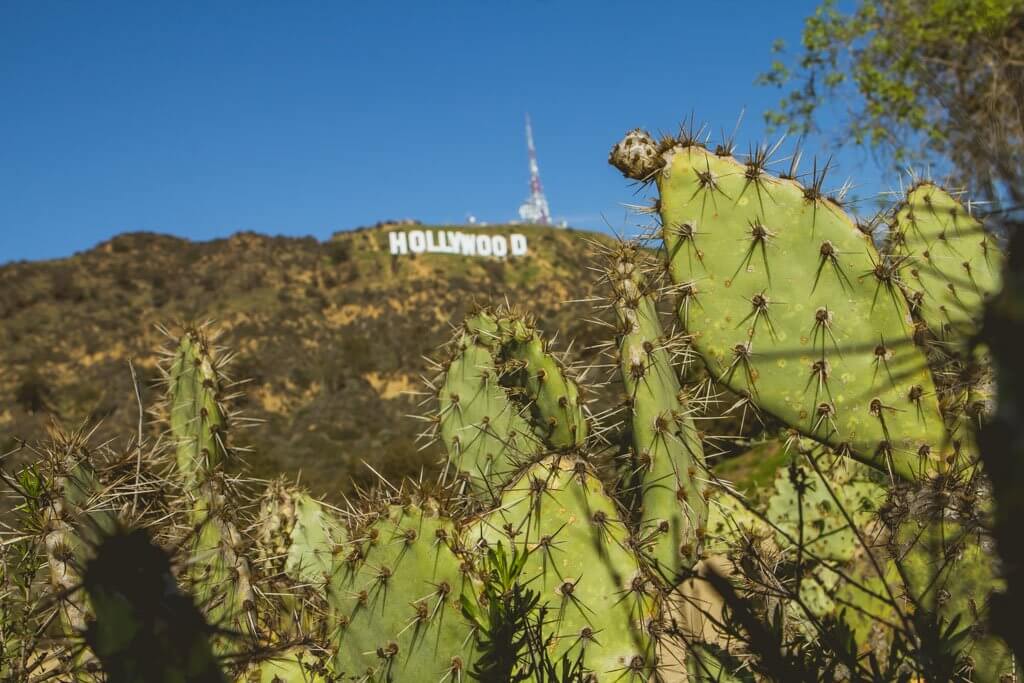 This was our favorite and the trail we recommend most! Park along Lake Hollywood Park on the street. You will have a few great photo opportunities from the park and along the road in front of the Hollywood sign.
Continue up Mulholland Drive by foot to get to a few other photo spots and to get to meet up at the trail for Mt. Lee.
Walk on Mulholland Drive until you get to Durand Drive.
Turn right on Durand Drive.
Take Durand until you get to Heather Drive. This is a really sharp turn and a curvy street!
Turn left on Heather Drive until you reach Ledgewood Drive.
Turn left on Ledgewood Drive until you reach Rockcliff Drive.
Turn right on Rockcliff Drive until you reach Deronda Drive.
Walk up Deronda until you reach Mulholland. This is a great photo spot.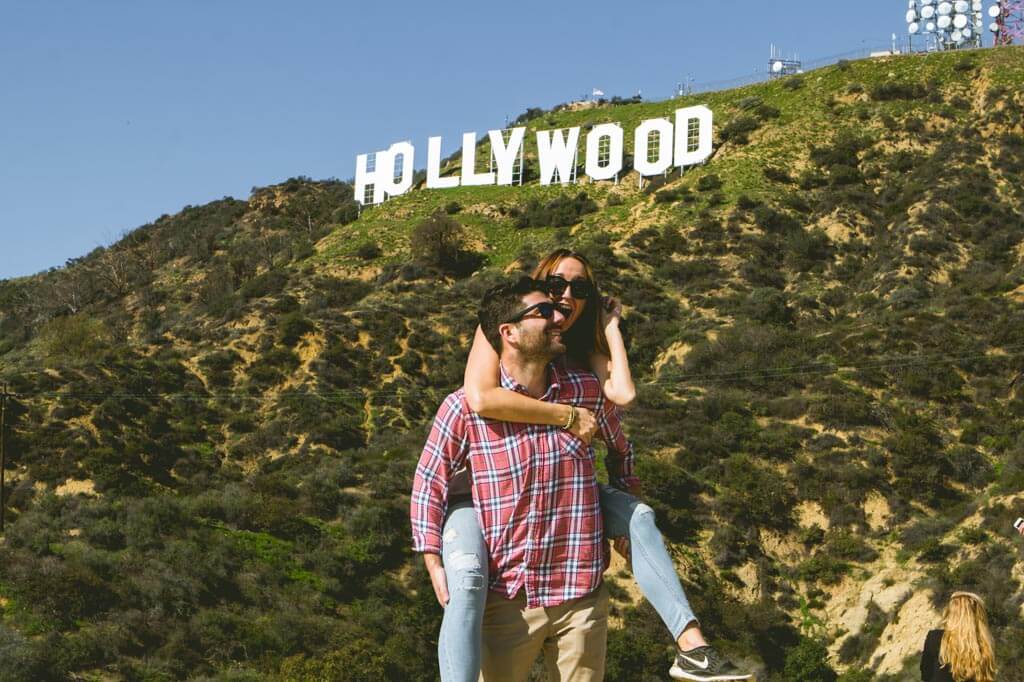 To continue to the Hollywood sign from this epic selfie spot continue on Mt. Lee Drive where you will walk for about 15 minutes before reaching the top of Mt. Lee directly behind the Hollywood Sign!
*Do not try to walk straight up to the Hollywood sign from Deronda & Mulholland, this is trespassing and you will get turned away after hiking up a steep, slippery hill. We did this and got in trouble! Oops!
*Please be respectful and keep the noise down since this is a residential area.
Hollyridge Trail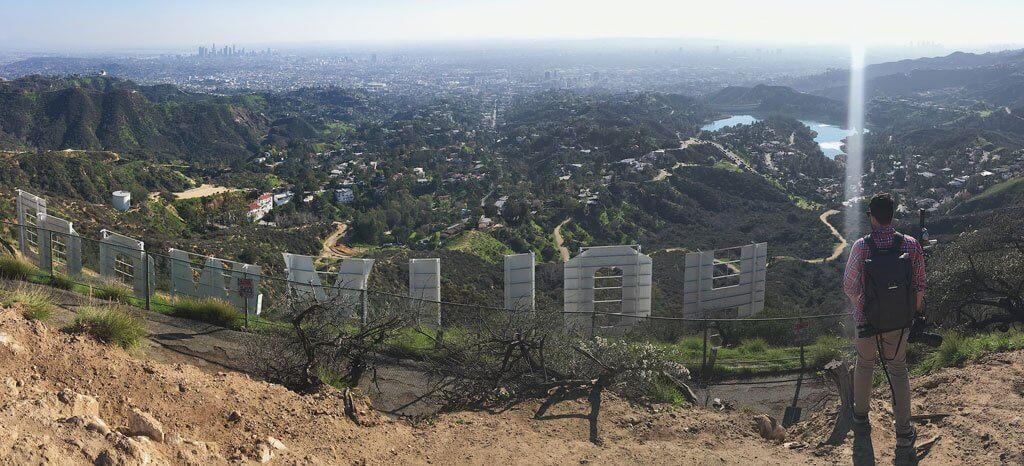 This is an easy route and can be done in an hour and half both ways. Park at Sunset Ranch Hollywood and head to the Hollyridge Trail. You will hike for about 15-20 minutes before running into the Mulholland Trail will you will see a sign. At the sign, take a left up the dirt path until you reach the paved road up to Mt. Lee and the Hollywood sign.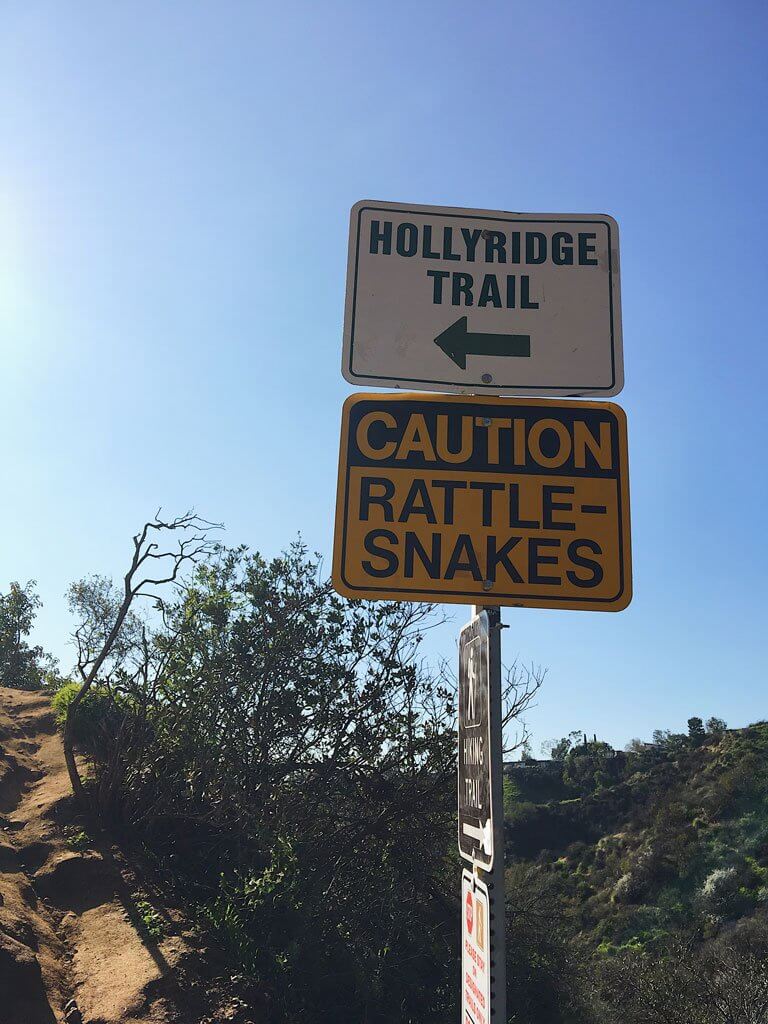 *It's best to visit on a weekday as parking in the residential neighborhood is prohibited on Saturdays, Sundays, and holidays from 6 am to 8 pm.
Brush Canyon Trail
This scenic route is fun if you're in for a special treat along the way! You'll pass through the Bronson Cave which was known as the "bat cave" for the 1960s Batman television series with Adam West as well as a famous photo shoot location with Jim Morrison of The Doors.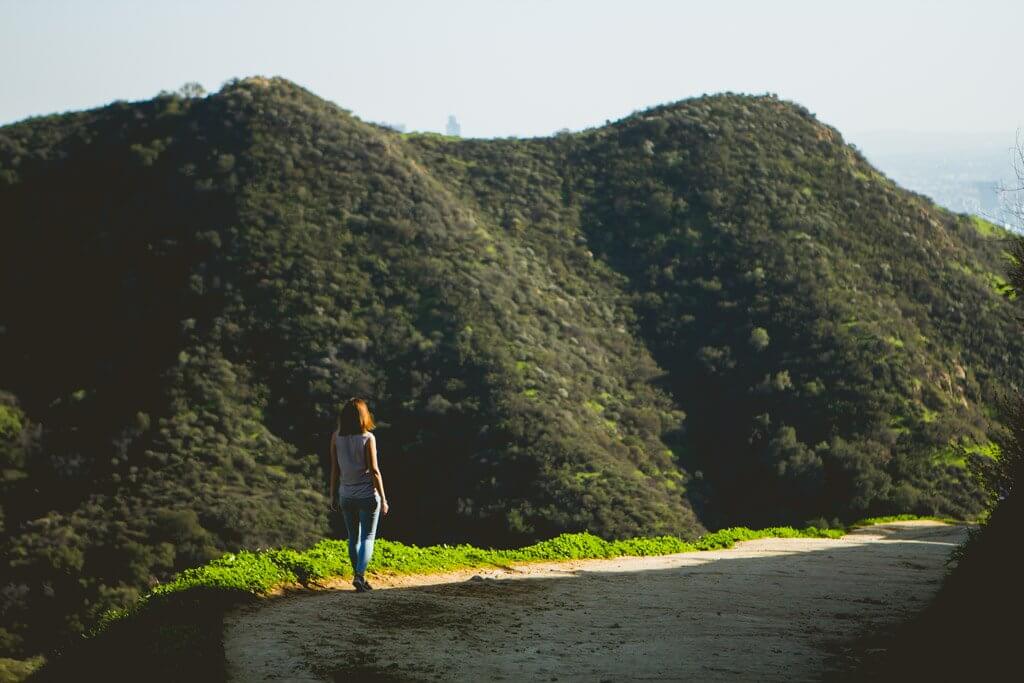 Park on Canyon Drive and start the Brush Canyon Trail. You'll hike about a mile until you reach Mulholland Trail where you will see a sign. At the sign, turn left up to the dirt trail which will take you to a paved road up Mt. Lee and to the Hollywood sign!
Share the love on Pinterest below!
Looking for other awesome spots in California to visit? Check out our posts on Palm Springs and San Luis Obispo for the perfect California getaways!