Looking for a fantastic getaway where there are Instagram worthy photo spots one after another? If so, or if you're just looking for a quaint little island town full of charm then you will love Catalina Island. Full of charming, colorful cottages, breathtaking views, and retro buildings the photo possibilities are endless.
Check out our guide for the best Instagram spots on Catalina easily captured on a day trip to Catalina Island! And don't miss our guide to all the best things to do at Catalina too or we highly recommend spending at least a weekend in Catalina to get to see all the splendor the island has to offer.
Best Photo Spots on Catalina Island
The Inn on Mount Ada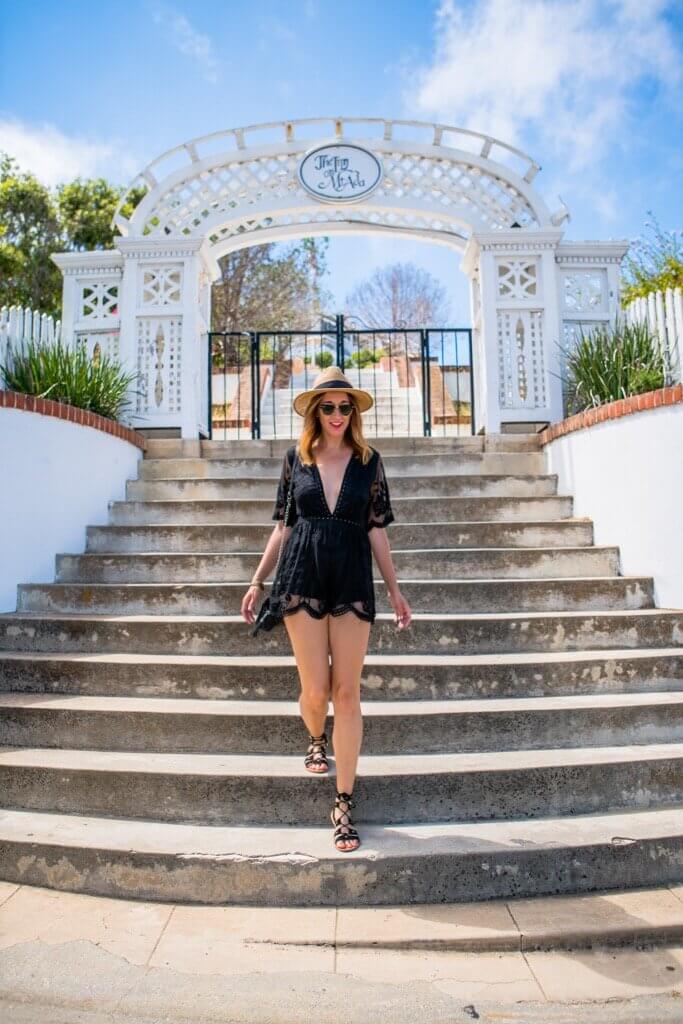 Located atop the hill overlooking the beautiful town of Avalon rests the old home of the Wrigley family, now known as the Inn at Mount Ada. The historical home has been turned into a Bed & Breakfast that isn't easy to snag a room. Rooms sell out at least a year in advance, so if you haven't planned that far in advance you can try to make lunch reservations at their restaurant. If you're like us and didn't plan that either you can walk or golf cart up to the hill for an epic view of the island as well as get a sneak peek into the B&B's property.
398 Wrigley Rd, Avalon, CA 90704
Buena Vista Point Scenic Overlook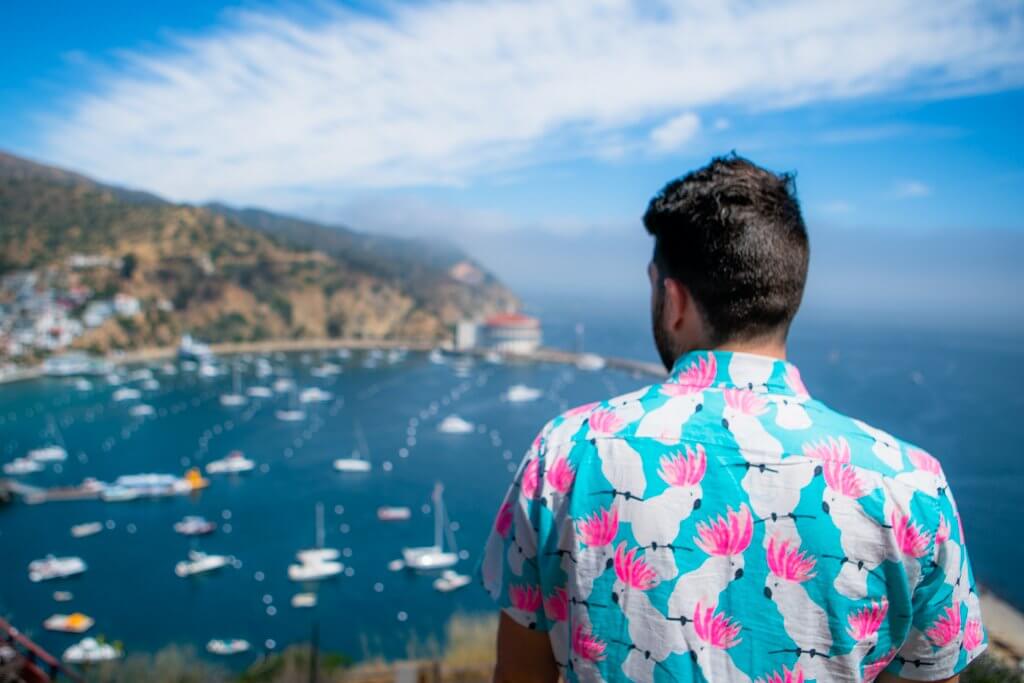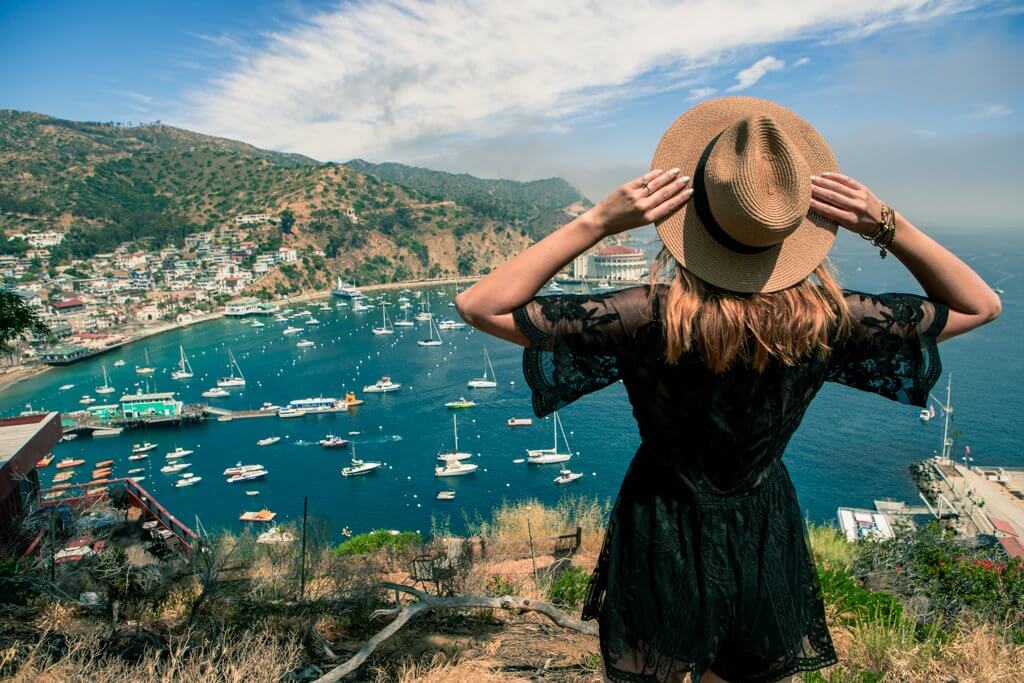 Directly across from the Inn at Mount Ada is a water reservoir. Walk around the reservoir for an incredible view of Catalina's Avalon Harbor for the perfect Instagram spot. Sometimes there is a swing up here, but we were informed by locals that it breaks all the time and wasn't there when we visited. There is also a bench up here if you'd like to come up for a great sunset spot.
Wrigley Rd, Avalon, CA 90704 (on the other side of the water reservoir)
Casino Way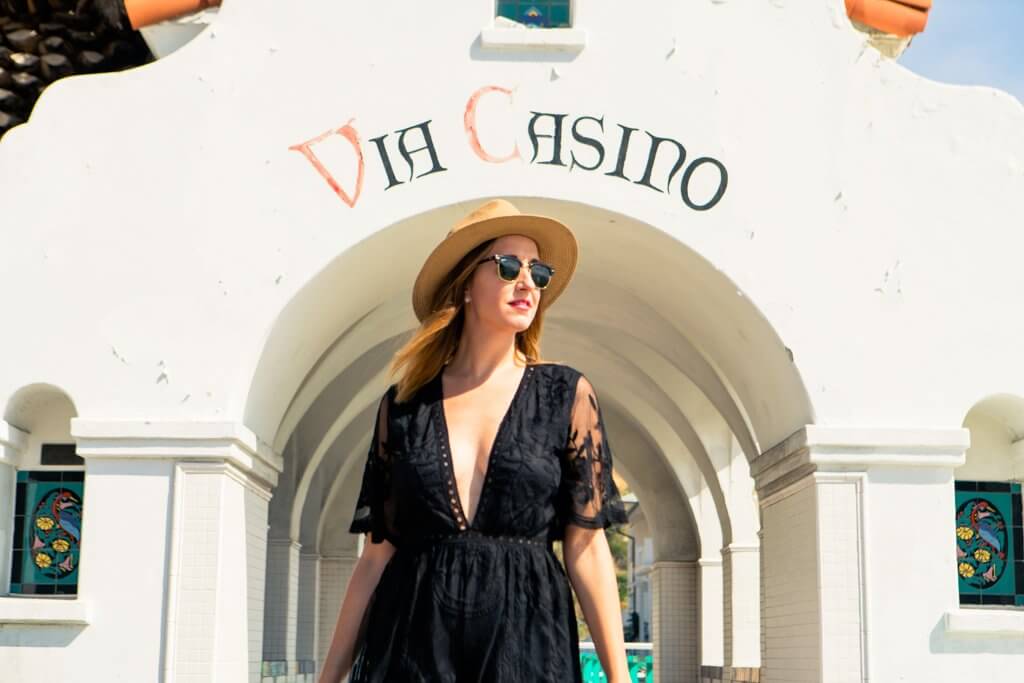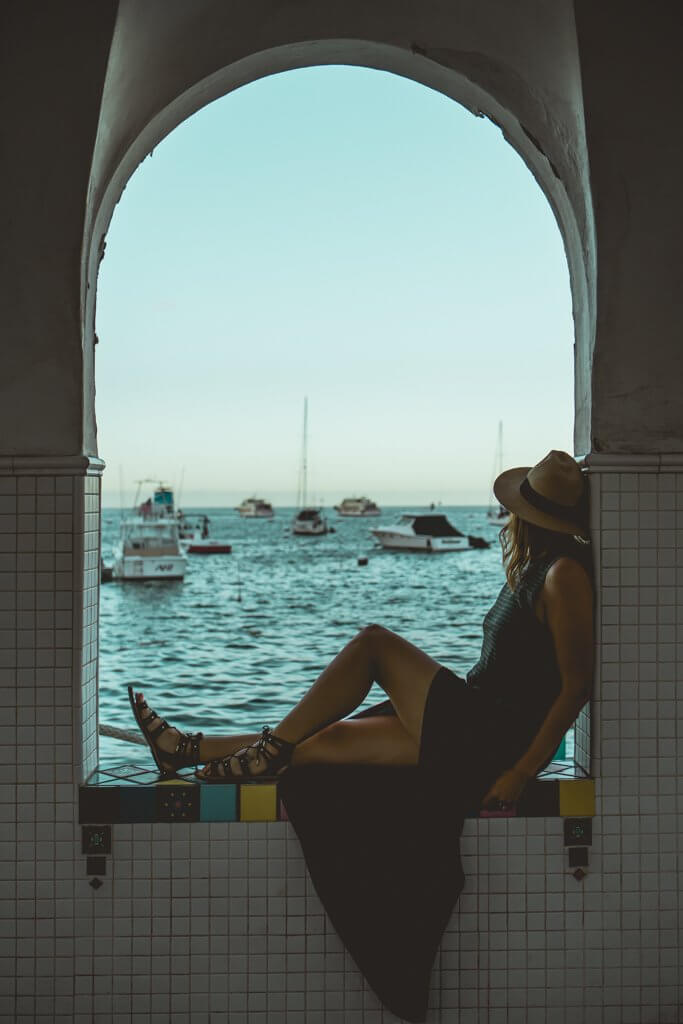 Walk along the coastline in Avalon via Casino Way for gorgeous views and multiple Instagram-worthy spots. The palm tree lined path is worthy on its own, you have this great window overlooking the harbor, and the Via Casino archway. You won't have to go far to get a few great photos!
Casino Way, Avalon, CA 90704
Pleasure Pier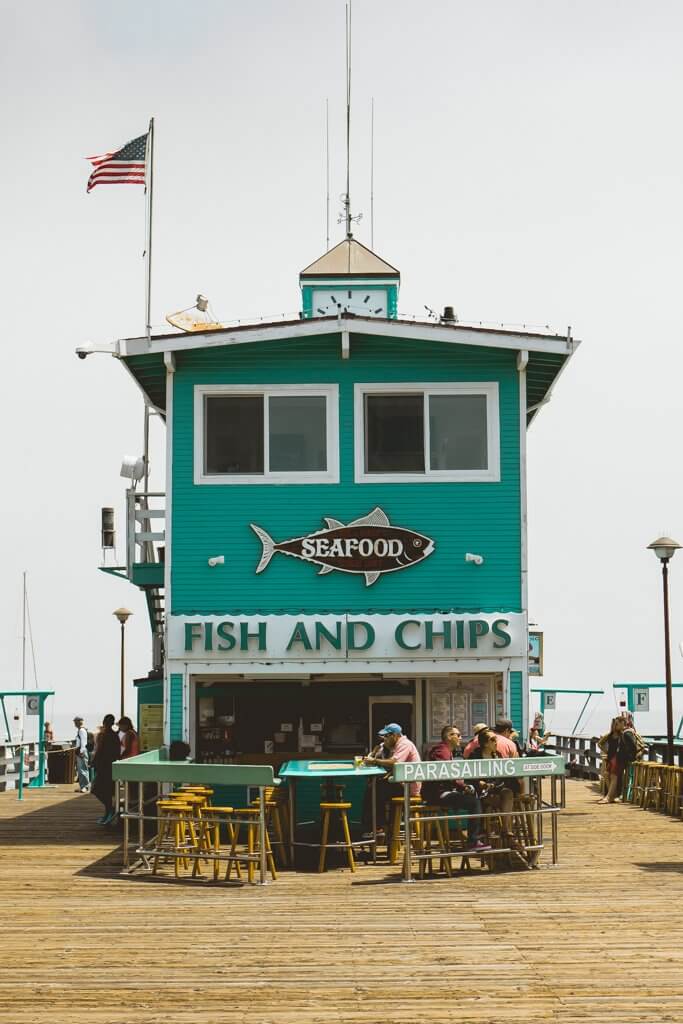 You can't come to Catalina and not walk down their charming fisherman pier known as Pleasure Pier. We were obsessed with this turquoise fish and chips restaurant at the end of the short pier. There's almost a Wes Anderson vibe to it to make for the perfect Instagram spot on Catalina.
1 Green Pleasure Pier, Avalon, CA 90704
The Casino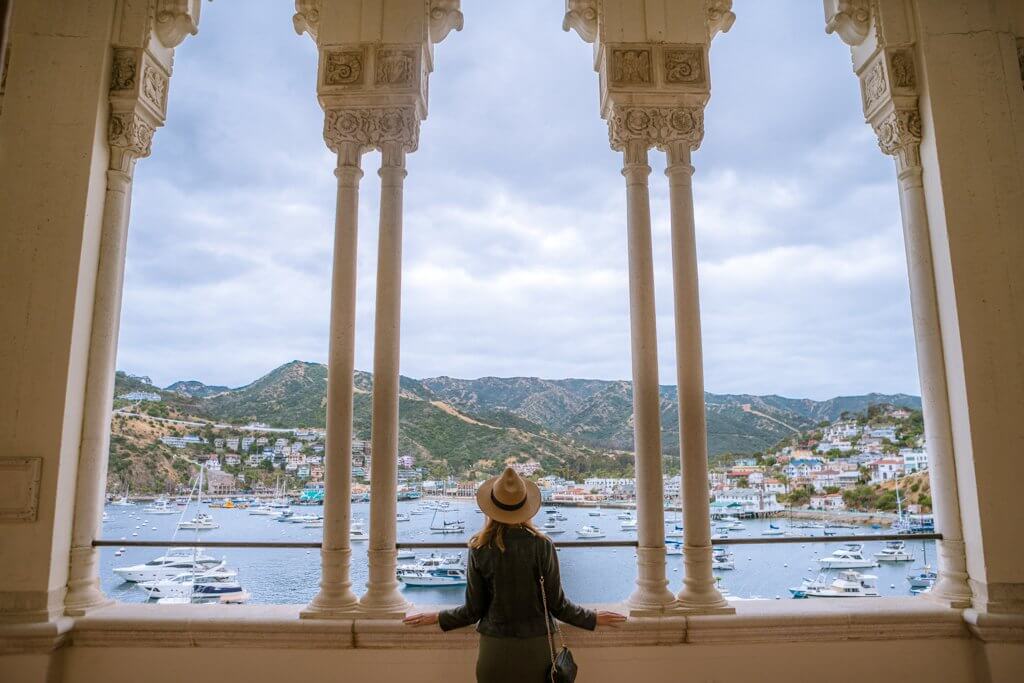 Arguably one of the best spots in Avalon to get an Instagram photo would be at the Casino. There are tons of options and plenty to work with. Whether you want to take beautiful photos of the exterior, the preserved movie theater from the 1920s, the antique restrooms, or epic views from the ballroom and balcony. If you want interior photos you'll have to do a tour as that's the only way to get access inside. If you're happy with just movie theater photos you can also opt to see one of their daily showings at 7 pm and come a bit early to snap a few pics.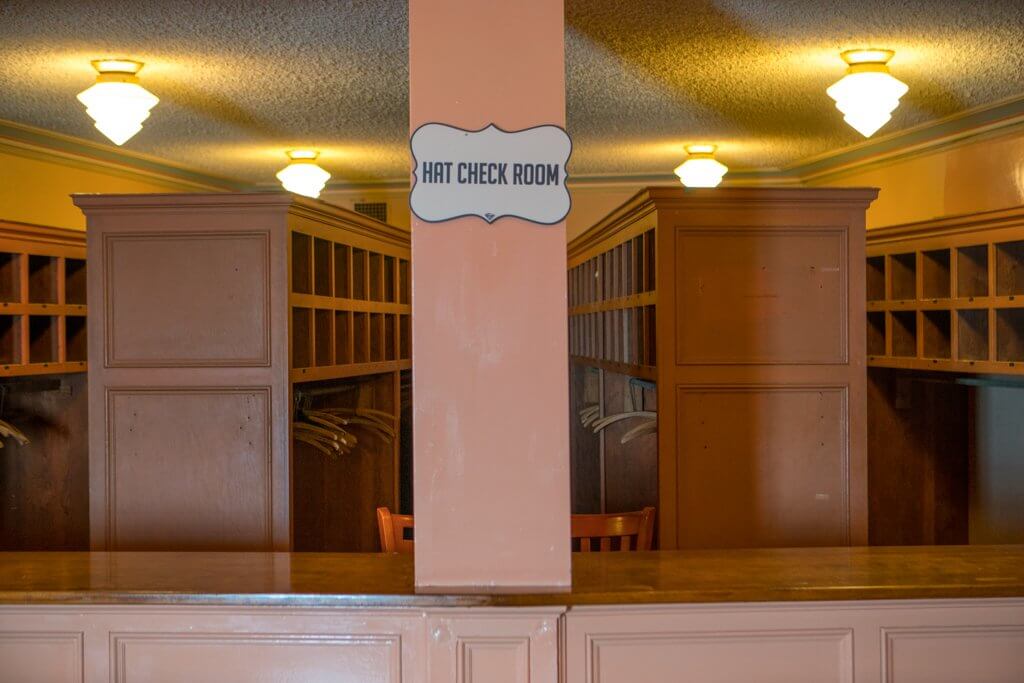 There are tons of gorgeous details around the entire Casino.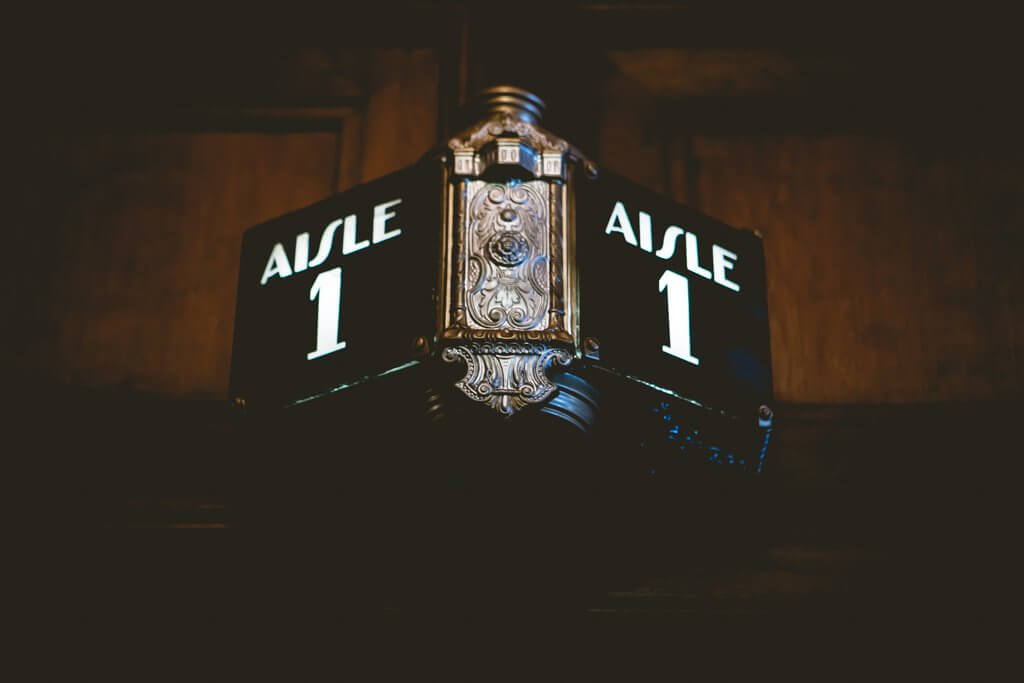 1 Casino Way, Avalon, CA 90704
Wrigley Botanical Garden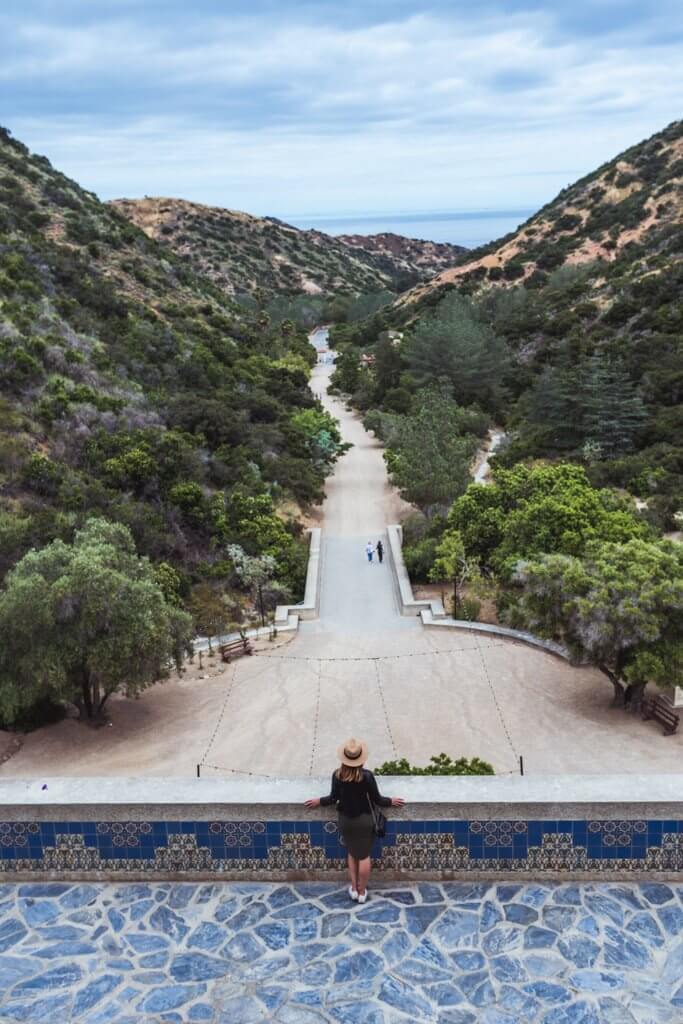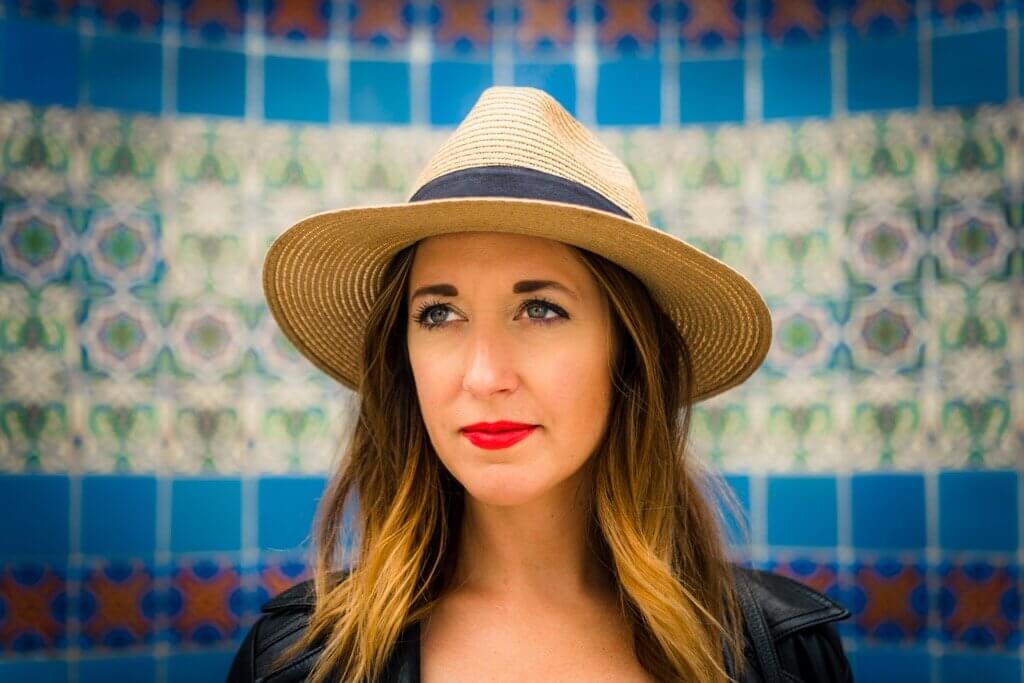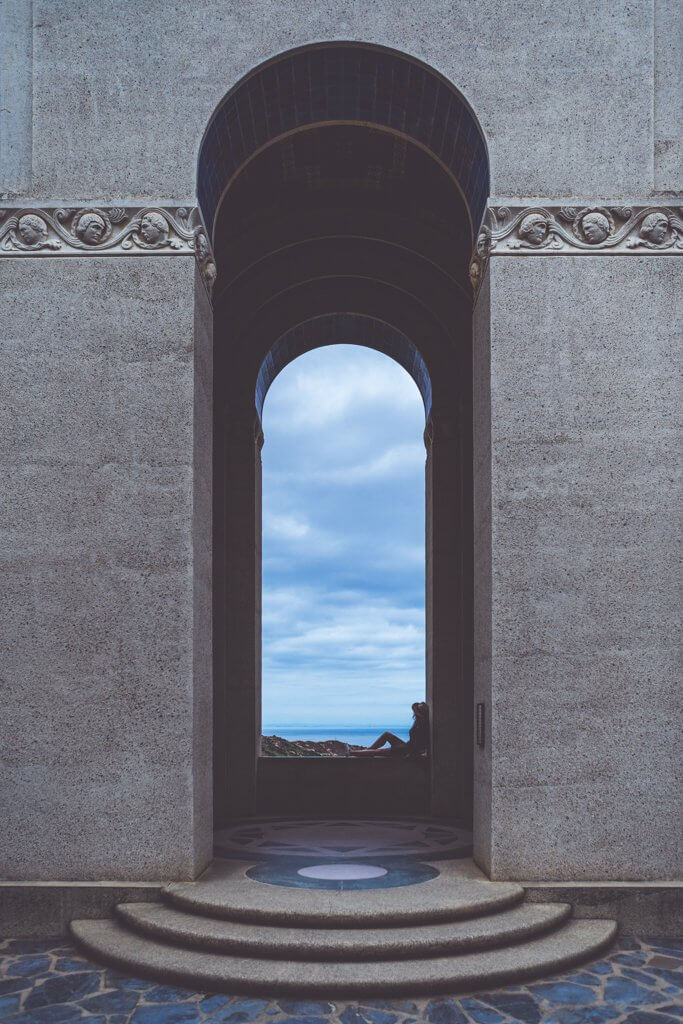 Set back inland a bit on Catalina is the Wrigley Botanical Gardens and Memorial making for the perfect spot for some great photos. Walk along the trail with exotic and rare species of plants and cacti to the beautiful memorial building with a great view and gorgeous tile murals. Use the windows for photo opportunities, the murals for a great backdrop for headshots, and let your creativity run wild here.
1402 Avalon Cyn Rd, Avalon, CA 90704
Aurora Catalina Hotel

We were lucky enough to stay at Aurora Catalina Hotel during our few days on the island and the views alone made this an incredible spot to stay on the island. Enjoy the view of the harbor from the huge floor to ceiling windows in the staircase or check out the view from the patio on the top floor!
137 Marilla Ave, Avalon, CA 90704
Hotel St. Lauren
This adorable pink hotel is located just a few steps from downtown and is the perfect Instagram spot on Catalina. Complete with the cute pink old-fashioned buggy out front. Better yet, you can stay here and it's one of the cutest hotels on Catalina Island. The view from their balcony is also hard to beat.
231 Beacon St, Avalon, CA 90704
Palm Leaf House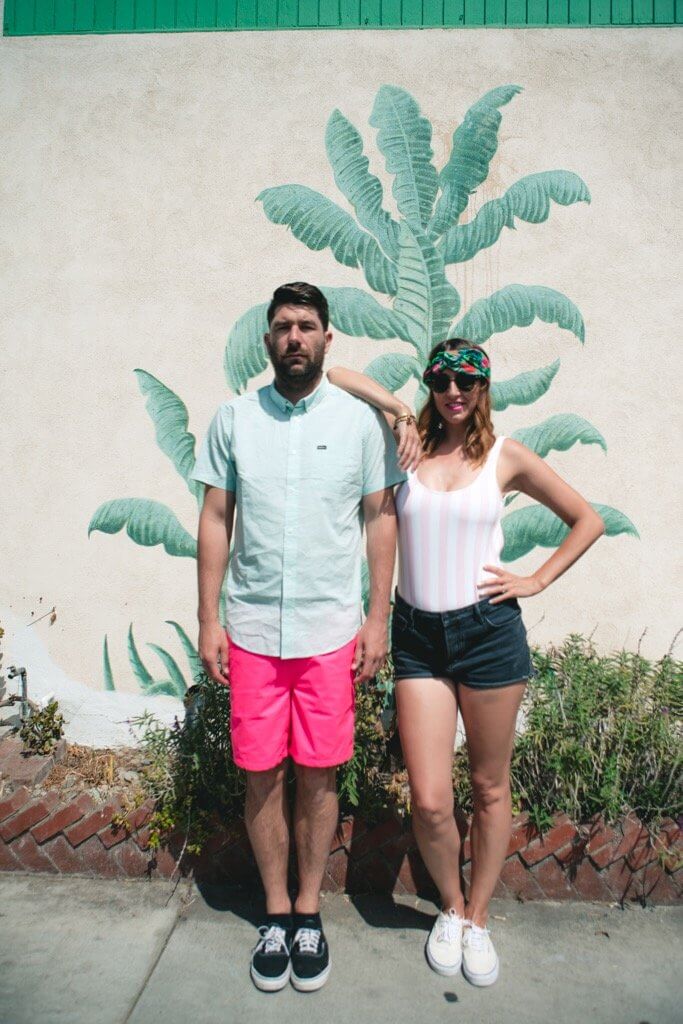 Located on the back streets of downtown Catalina before you get into the heart of all the adorable island cottages is this interesting palm leaf wall on the side of one of the island homes. We had to seize the opportunity when we had it because sometimes cars park in front of the curb here and block this tropical wall.
304 Summer Lane, Avalon, CA 90704
The vintage bus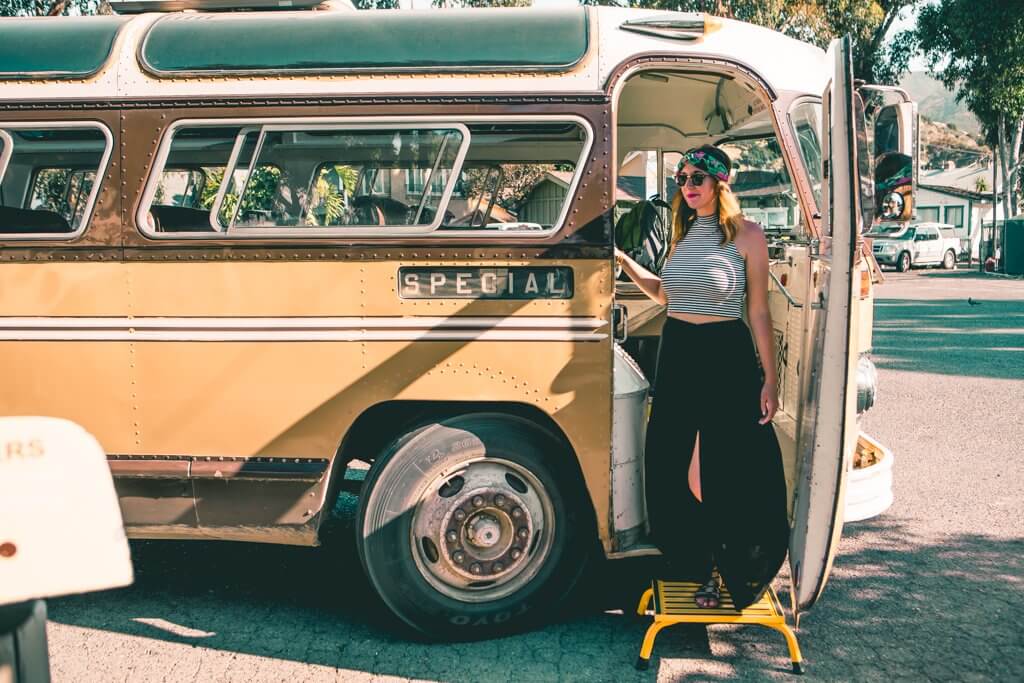 You can find the vintage bus when it's not doing an inland expedition tour parked next to the mini golf course. However, we highly recommend taking the tour, you will get to see the buffalo on the island when you do and explore the interior of the island in a cool ride.
10 Island Plaza, Avalon, CA 90704
The adorable homes
Stroll or golf cart around the adorable island cottage lined roads outside of downtown. We walked up and down Summer Ave, Eucalyptus Ave, Catalina Ave, Descanso Ave, Claressa Ave, and Clemente Ave for all these colorful cottages. If you're lucky you'll even spot a friendly kitty on the way.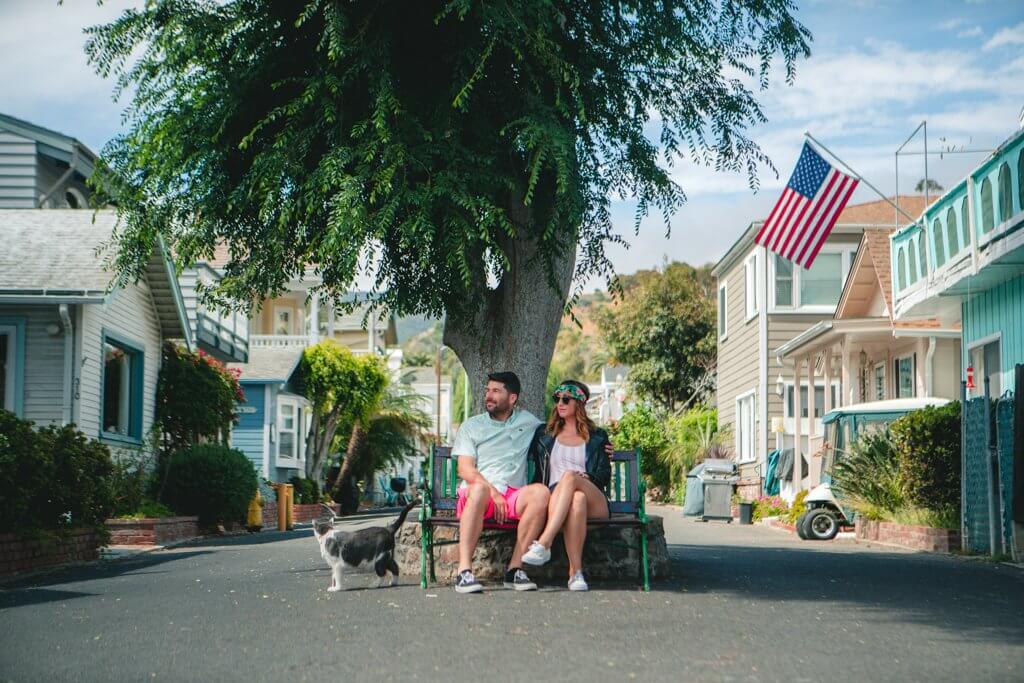 305 Eucalyptus Avenue, Avalon, CA 90704
Antonio's Pizza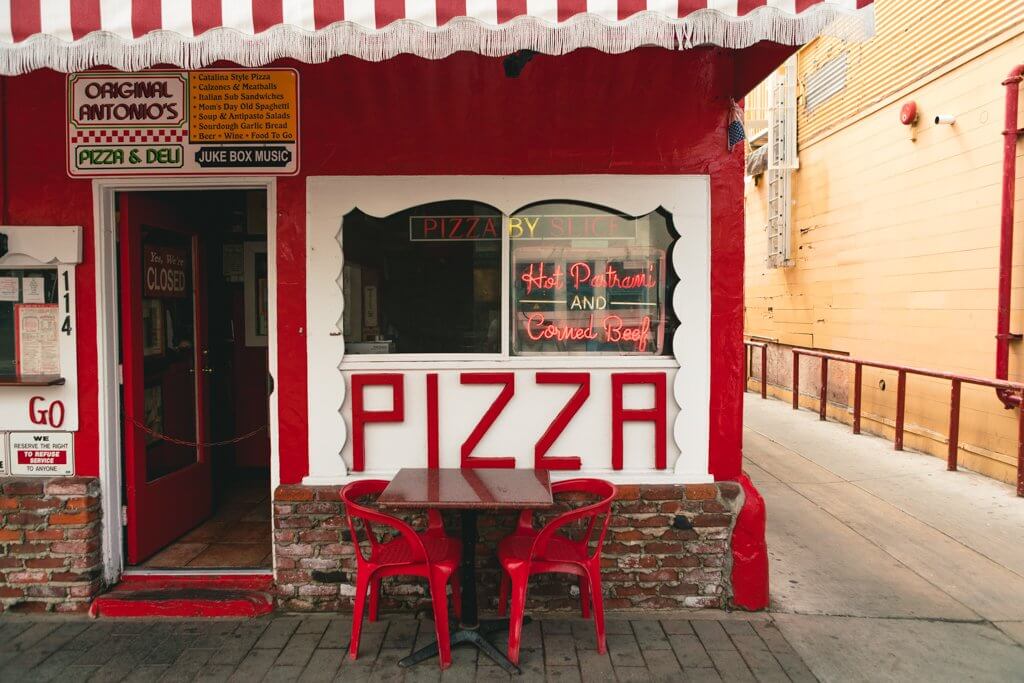 I don't know what it is about this place but we are obsessed. Maybe it's the neon sign, the cute little red table, or just that has to do with pizza. This also has a Wes Anderson feel to it in our opinion!
114 Sumner Ave, Avalon, CA 90704
Bluewater Grill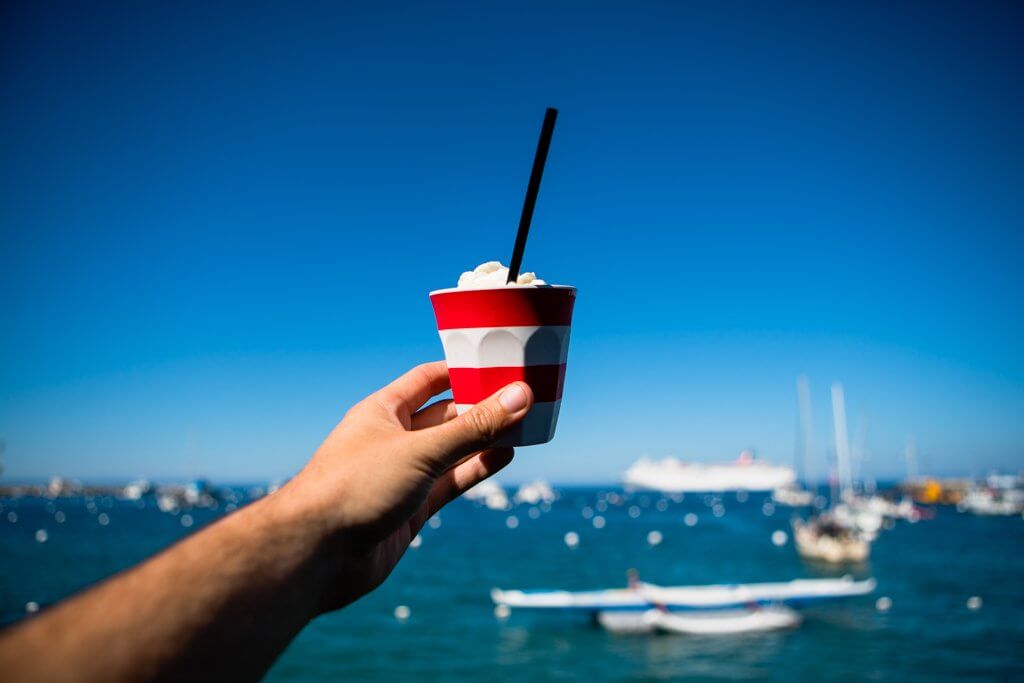 We love Bluewater Grill because it's right on the water. There is a good size outdoor patio so you can enjoy a meal, drinks, or snack with a view.
306 Crescent Ave, Avalon, CA 90704
---
Those are our picks for the best Instagram spots on Catalina Island! What's even better is Avalon is only 1 square mile so it's easy to get to each of these places quickly and by foot.
If you need help planning your trip to Avalon then check out our guide to Catalina Island.
Liked this post? Share the love below on Pinterest.