Looking for the perfect Yucatan road trip itinerary great for a getaway from winter weather? Craving eternal sunshine – or at least sunshine that lasts as long as you're on vacation? Mexico's Yucatan peninsula is a great destination. You can lay on the beach, unplug from the world in an all-inclusive resort, explore the relics of seemingly-forgotten history, and experience natural wonders you won't find elsewhere.
This area of Mexico is best explored as an independently planned Yucatan road trip, which can last 3-5 days based on the destinations below.
You can easily extend your time in any of the cities or towns, peppering in day excursions as you see fit, be sure to see our favorite places to visit in the Yucatan too to add on to your road trip in the Yucatan.
Read on to discover which stops to add to your own Yucatan road trip itinerary.
RENTING A CAR FOR A YUCATAN ROAD TRIP & TRAVEL INSURANCE
If you already don't have a car for your starting point we recommend renting a car in advance on Expedia.
You can get your rental at Cancun Airport and start and end your Yucatan road trip itinerary here.
We also recommend getting travel insurance for this trip. Many travel insurance plans also cover Collision Damage Waiver (CDW) coverage up to $35,000.
Check out our guide to how to pick the best travel insurance for a few different options depending on what your needs are and type of coverage you're looking for.
Road Trip Yucatan (3-5 days)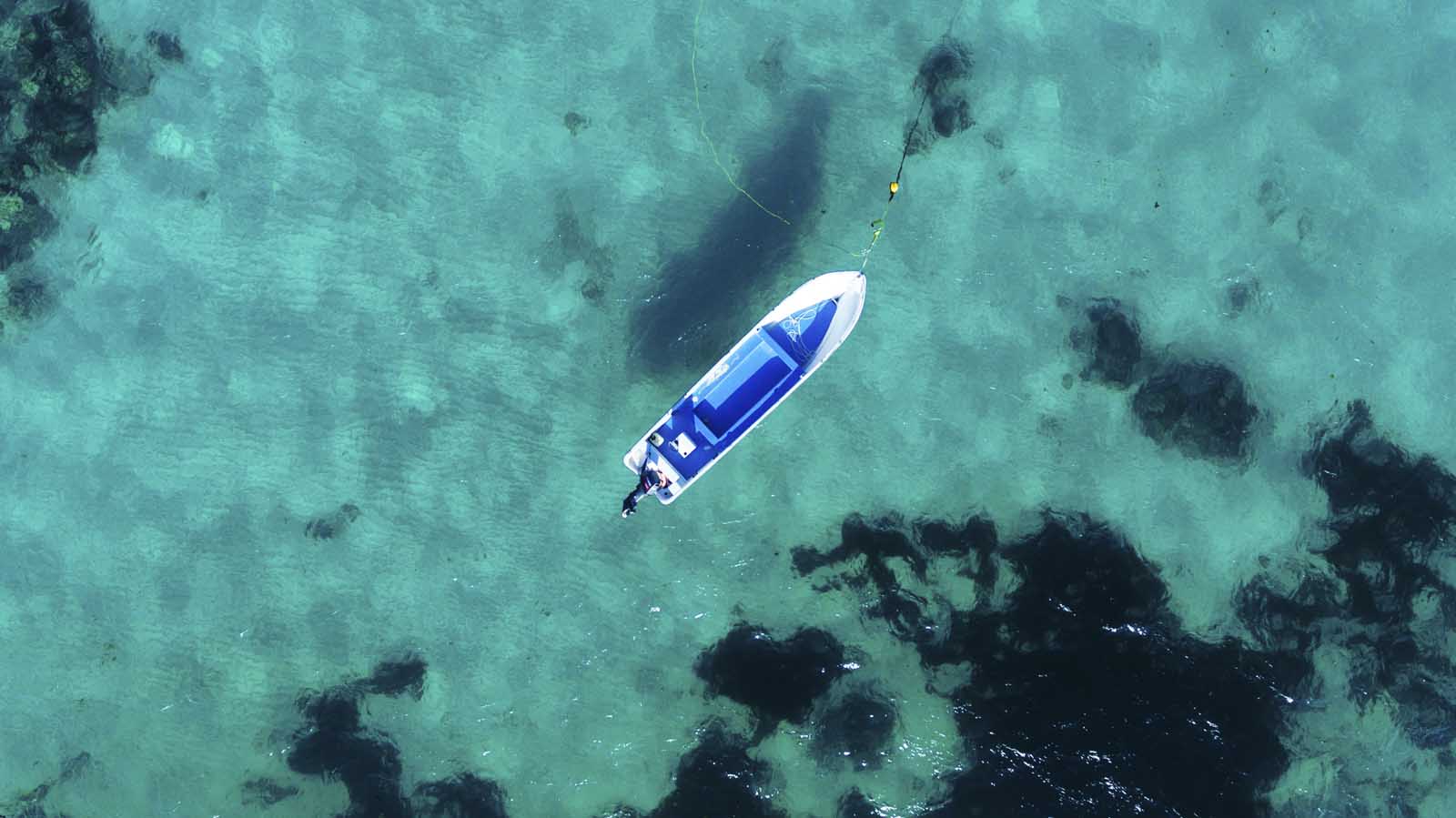 In a minimum of 3 days, you can explore quite a lot of the Yucatan. For a 3 day Yucatan road trip, here's the itinerary I recommend:
Day 1: Cancun, Chichen Itza, Ik Kil Cenote

Day 2: Valladolid

Day 3: Tulum, Rio Secreto
If you have more time, extend your time in each of the cities (Cancun, Valladolid, and Tulum) to get a deeper immersion! Let's explore each recommended stop individually, so you know what you'll experience on your road trip around the Yucatan.
Cancun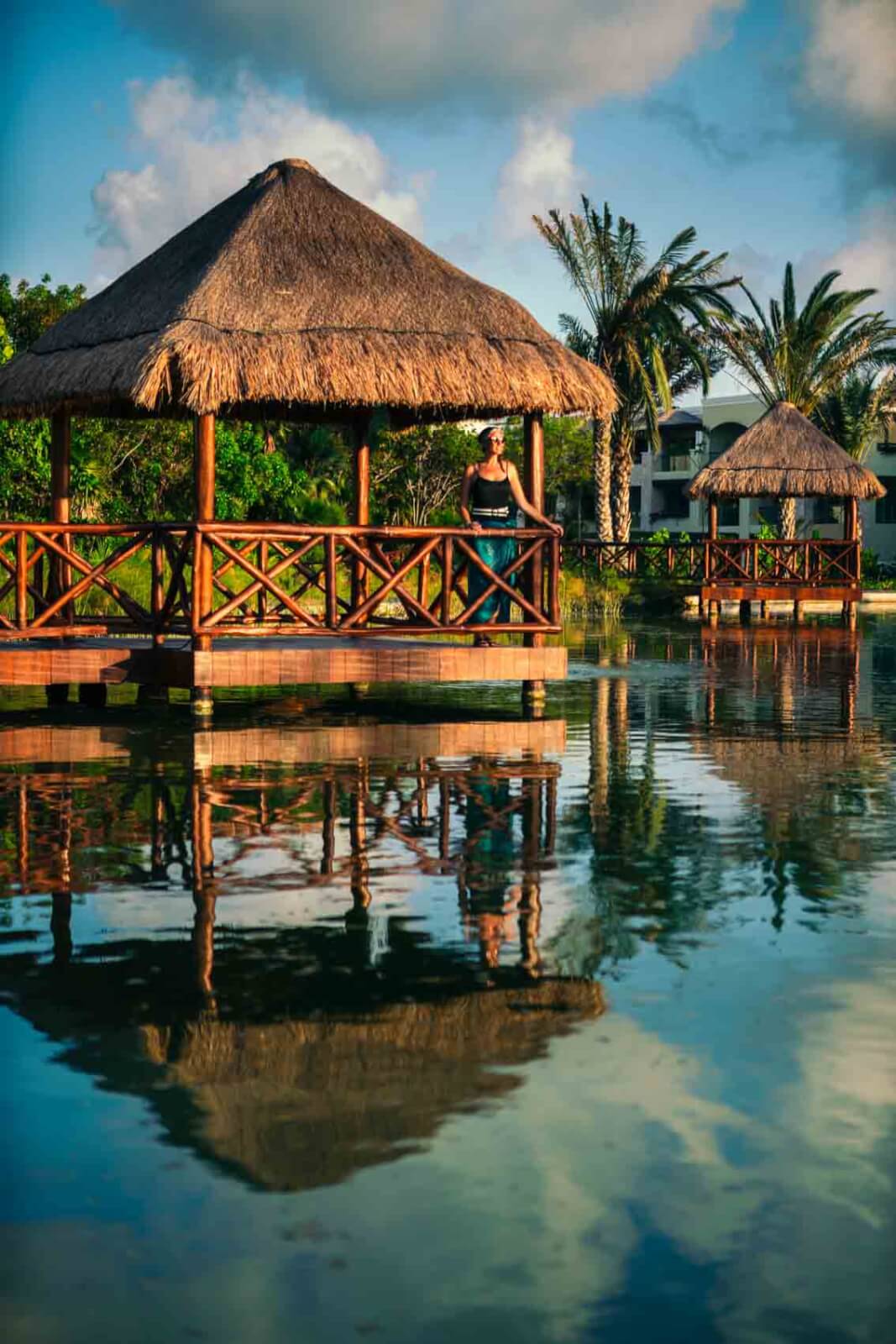 Cancun is Mexico's primary Spring Break destination, and most of the city caters to the tourist crowd who want nothing more than a few days in an all inclusive resort and/or laying on the beach drinking a lot of fruity drinks.
Cancun is working hard to show travelers there's more to the city than sprawling resorts and towering hotels. But, if that's what you want to enjoy in Cancun, that's totally okay. That's why I've been to Cancun (twice!), but on my second trip, I made sure to explore beyond the resorts and tourist traps, which inspired this Yucatan road trip itinerary.
Resources for visiting Cancun:
When I have visited Cancun, I stay at Moon Palace, which is photographed above. You can read more about my experience here. All-inclusive from $638 per night.
Chichen Itza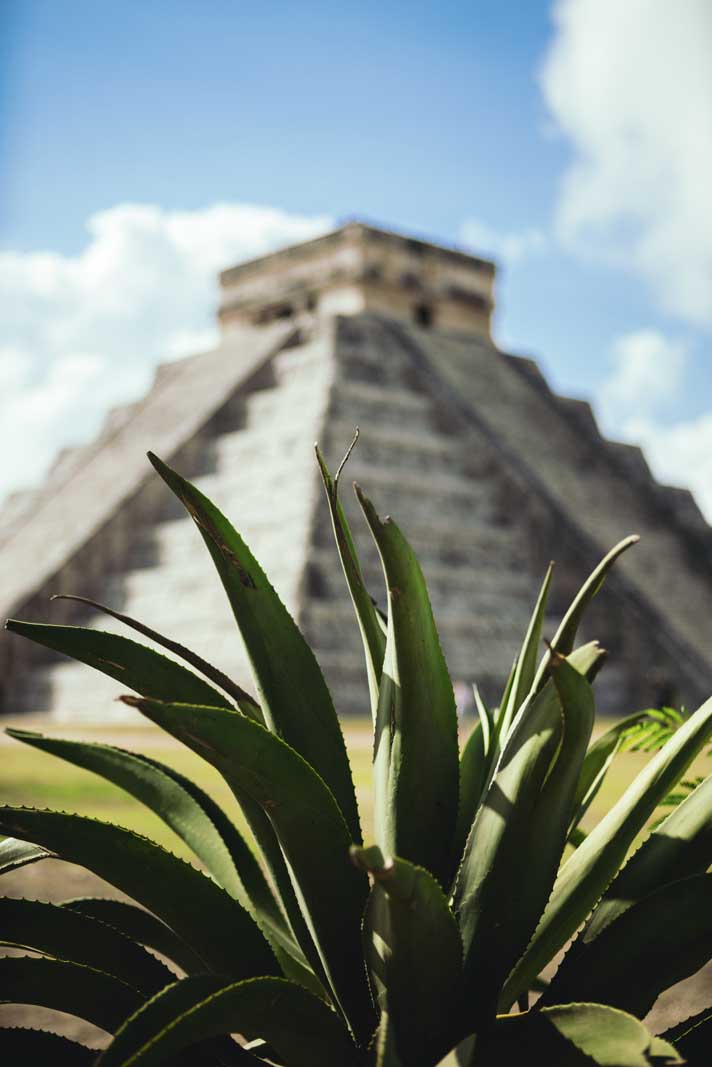 One of the great wonders of the world, Chichen Itza is a must-see, no matter how long your trip is or your Yucatan itinerary.
Dating back to 600-1200 AD, Chichen Itza is a UNESCO World Heritage site. It's a fantastic estate of Mayan ruins including the dominant El Castillo, the ball courts, temples, and more. Most people could easily spend at least a half-day exploring Chichen Itza, since there's more to the sprawling complex than it seems.
Be sure to bring plenty of water and sunscreen, as most of the area is unshaded and the sun can be blazing even during the cooler winter months in other parts of the world.
Resources for visiting Chichen Itza:
Visiting Chichen Itza is a great half-day trip, or a full day experience if you have the time. Admission to Chichen Itza, including the museum, is 232 pesos ($12 USD) for adults.
Parking is 30 pesos ($1.50 USD) per car.
See some great tips for visiting Chichen Itza as well as more Mayan Ruins to explore on your road trip in Yucatan.
Ik Kil Cenote
If there's one defining feature of the Yucatan peninsula, it's the cenotes that dot the landscape. These natural sinkholes have formed in the limestone, and are now stunning places to swim and scuba dive in the region.
The most famous and visited cenote is Ik Kil, a short drive from Chichen Itza and easy to squeeze in your Yucatan itinerary since you're already going here.
Increasingly developed, Ik Kil cenote is 200ft wide and 13oft deep – but the dark water suggests deeper, more mysterious depths. You can visit Ik Kil, change in the dressing rooms, and descend to the water level plus a few diving platforms carved into the stone.
Be prepared for crowds, as many bus tours stop here during the course of day trips on the Yucatan. The best times to visit and avoid crowds are around 10 am (before the lunch rush) or after 4:30 pm (once most buses are headed back to Cancun/Tulum).
Resources for visiting Ik Kil Cenote:
Admission to Ik Kil Cenote is 70 Pesos (~$5 USD) for adults and 35 Pesos (~$2.50 USD).
Ik Kil Cenote is a 10-minute drive from Chichen Itza, so it's easy to experience both on the same day.
Be sure to also see the best cenotes in Mexico to avoid crowds and tips on how to visit too!
Cenotes require not wearing any harmful perfumes or chemicals that could disrupt the local ecosystem, you will want to make sure you have biodegradable or eco-friendly sunscreen. We recommend this reef-safe sunscreen since it applies evenly unlike other mineral-based sunscreens and they pledge to be climate friendly.
Valladolid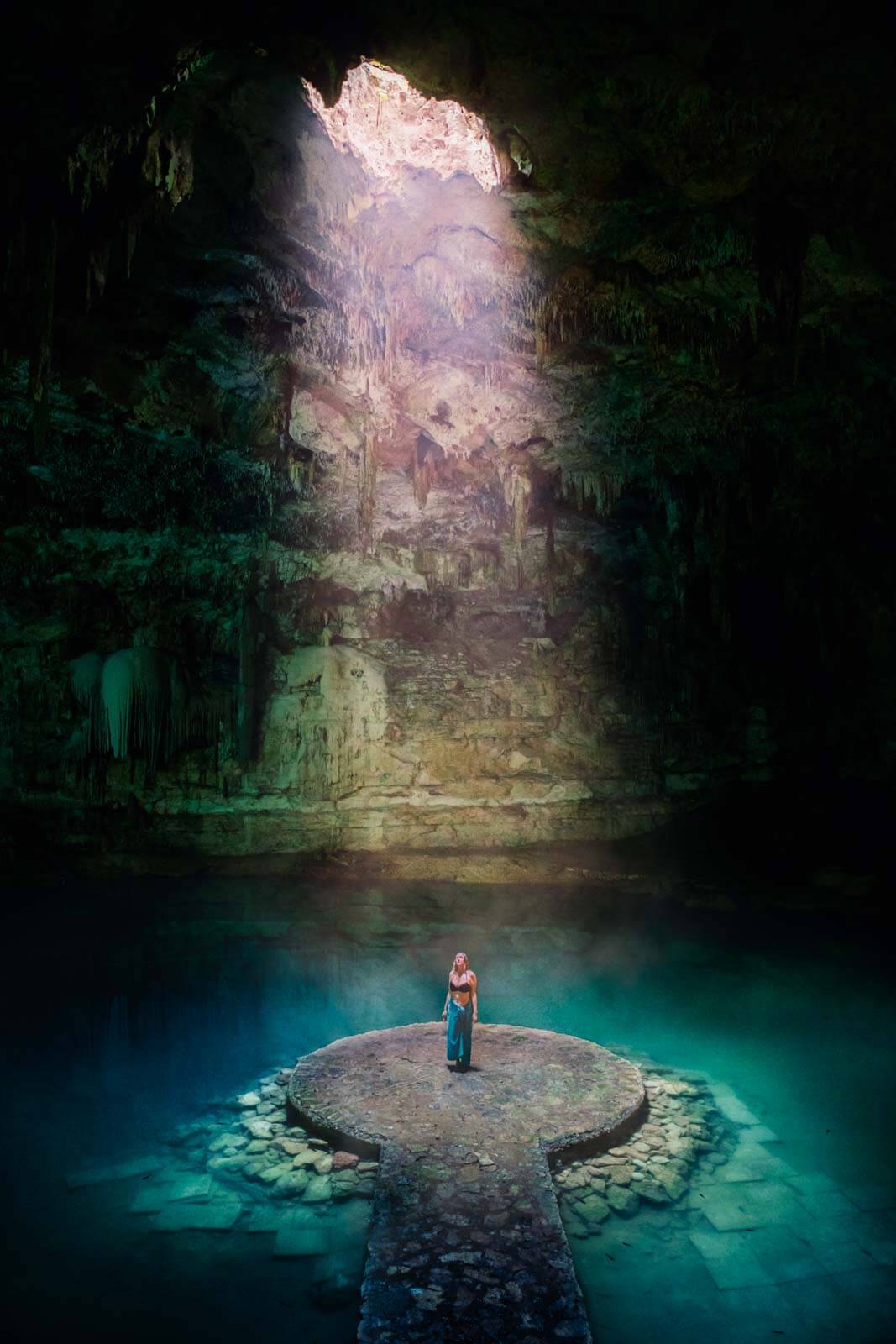 Valladolid, a town often overlooked or passed through when most people explore this area, is a perfect stop for a night or two during your road trip in the Yucatan. The crossroads of several highways, there are several sights to see.
If you enjoy history, a stop at the Convent of San Bernardino de Siena is a must. Explore the beautiful old church, grounds, and former convent.
The Cathedral of San Gervasio is another religious site worth exploring, with a beautiful design that makes it one of the city's top tourist destinations. There are also several cenotes in the area if you haven't gotten your fill of this unique Yucatan experience.
There are more stunning cenotes here including the picture-perfect Suytun Cenote photographed above.
Resources for visiting Valladolid:
Stay in the heart of the city, near the Parque Francisco Canton. Some great choices include El Mesón del Marqués (for around $50ish per night) or the adobe-style Casa Tia Micha (around $100 per night).
Like other destinations in Mexico, one of the best times of year to visit Valladolid is in November for Dia de Muertos. The opposite shoulder season in May is also good.
See all the best things to do in Valladolid too including more incredible cenotes!
Tulum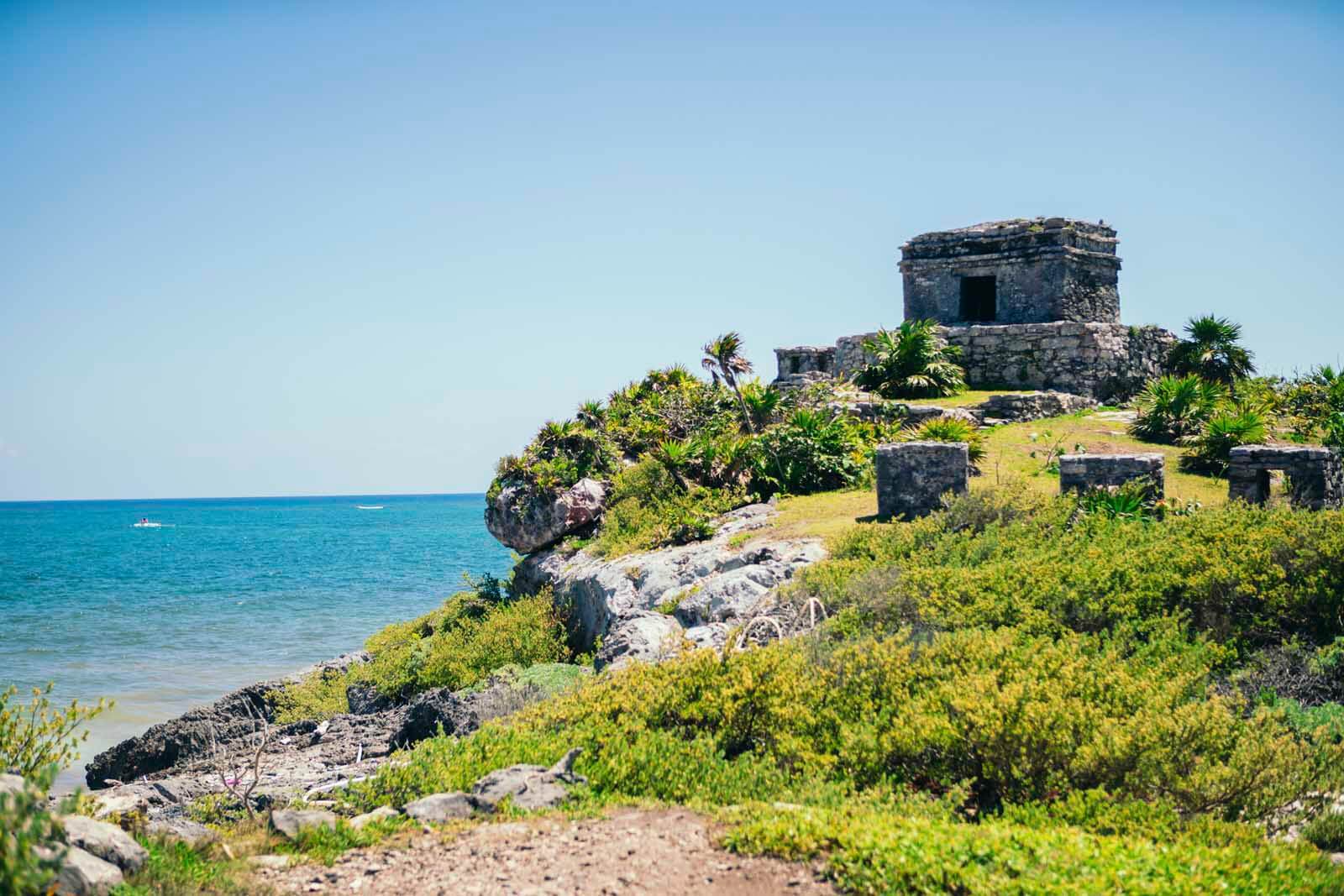 In the past few years, Tulum has become increasingly popular for long term travelers who set up on the Caribbean coast for a few weeks, snapping Instagram shots and riding bikes through this laid-back town. When you see a few pictures, it's not hard to see what's drawing them in:
White sand, lush green tropical forest, blue skies, and stony grey Mayan ruins are the main draws plus the nearby Coba Ruins.
Book a day or two relaxing in Tulum if you have the time; you'll feel wonderfully disconnected from the consumer-oriented style of Cancun, despite how much Tulum has changed in the past decade. You can sample the local flavors and dishes at some of Tulum's popular restaurants and taquerias.
If you're making a loop on your road trip in Yucatan, you'll end by driving north back to Cancun. En route back to the Cancun airport, you can also stop at the seaside town of Playa del Carmen.
This is another picturesque Yucatan town that increasingly draws American visitors but still has holes-in-the-wall and local experiences if you seek them out.
Resources for visiting Tulum:
If you're traveling sans kids, opt for one of the adults-only beachfront boutique resorts, like Dune Boutique Hotel Tulum. You'll be close to the main road to town, and also able to escape the hustle and bustle. From ~ $300+/night.
See all the best things to do in Tulum to make sure you don't miss anything.
The most popular attraction in Tulum is the ruins, which draw travelers from around the region. Learn more and plan your trip on the Tulum Ruins website.
Rio Secreto
There are a number of tourist attractions along the coastal road between Tulum and Cancun. One worth stopping for is Rio Secreto, which allows you to enter one of the peninsula's famous underground rivers. Carved over the millennia, these fantastic cave systems are home to fish who've never seen daylight, tarantulas, and stunning rock formations.
Plan at least a half-day to spend at Rio Secreto, and opt for a private VIP tour of the cave system. Though even non-VIP group tours take routes that make you feel like you have the whole cave system to yourself, an expert guide will ensure you experience the wonder of this natural formation – and guide you safely out at the end.
Afterward, don't forget to try the Mayan liqueur Xtabentún, offered at the end of the tour. If you can manage the strong, anise-flavored drink, it apparently proves your bravery. I personally felt that surviving the cave system proved my own bravery well enough!
Resources for visiting Rio Secreto:
Learn more about Rio Secreto and book through the official tour operator on their website.
Tours start from $79 per person for adults and $39.50 for children (must be aged 4 or older).
Rio Secreto is roughly 75-minutes drive from Cancun, or 45 minutes from Tulum.
Planning Your Yucatan Road Trip
No matter how long you have – or what you want to experience, your road trip in the Yucatan Peninsula is going to be amazing in an underrated road trip destination. You can mix and match the destinations listed above, or leave spare time to explore on your own and make new discoveries.
If you do have extra time, be sure to check out destinations like the capital of the Yucatan Peninsula and explore all the best things to do in Merida.
Another great destination to explore are all the best things to do in Campeche, one of the most colorful destinations in the Yucatan or if you want a sleepy destination with incredibly blue water, check out the best things to do in Bacalar.
About the Author
Valerie Stimac Bailey of Valerie & Valise grew up in Alaska, so it's no surprise she loves sharing stories from there and the rest of the American West. On her blog, you can find resources to have unforgettable experiences throughout the western U.S. including California, Hawaii, and yes, The Last Frontier.
---
Liked this road trip in the Yucatan itinerary? Bookmark for later or share the love below on Pinterest.