Have an upcoming trip to Korea's capital city? Take the worry out of planning your entire trip by joining on some great tours in Seoul.
Seoul is an amazing city with tons of fun activities to enjoy. There's something for everyone – families, couples, solo travelers, business travelers with a tight schedule, outdoor enthusiasts, fashionistas, foodies, and history buffs.
We lived in Seoul over two years and were lucky enough to get to know the city really well. We suggest all of these tours in Seoul because they are places we've been to. And we agree they are worth the tour, even if they are a bit out of the city center!
Don't forget to also check out our articles on the 99 best things to do in Seoul, a complete guide of where to stay in Seoul, and an itinerary for a historical day in Seoul for more ideas for your trip!
The Best Tours in Seoul
Seoul City Tour
If you don't want to try and explore on your own, hop on a tour of Seoul that takes you around to some of the best sites in the city.
You'll make stops at Seoul's main palace, Gyeongbokgung which is located in the heart of the city. While there, you'll also stop at the National Folk Museum which has over 4,000 historical artifacts and where you can learn about Korean cultural traditions.
Next go to Namsan Tower, the center point of the entire city. From here you will get magnificent 360 views of the city from the observation deck.
Afterward, you'll check out Namsangol Hanok Village where you will get to see examples of traditional Korean style homes. Another stop is the Tongin Market where you will get to see and sample all sorts of Korean delicacies.
This is a great way to see some of the best sites in the city in 9 hours!
To book your tickets, click here.
Seoul Joseon Palaces & Folk History Day
For a more historical tour in Seoul, try this one! It'll take you to Gyeongbokgung or Deoksugung on Tuesdays, the National Folk Museum or History Museum on Tuesdays, Jogyesa Buddhist Temple, a Ginseng Center, and then the Korean Folk Village after lunch.
You can book your tickets here
Private Seoul Charter Tour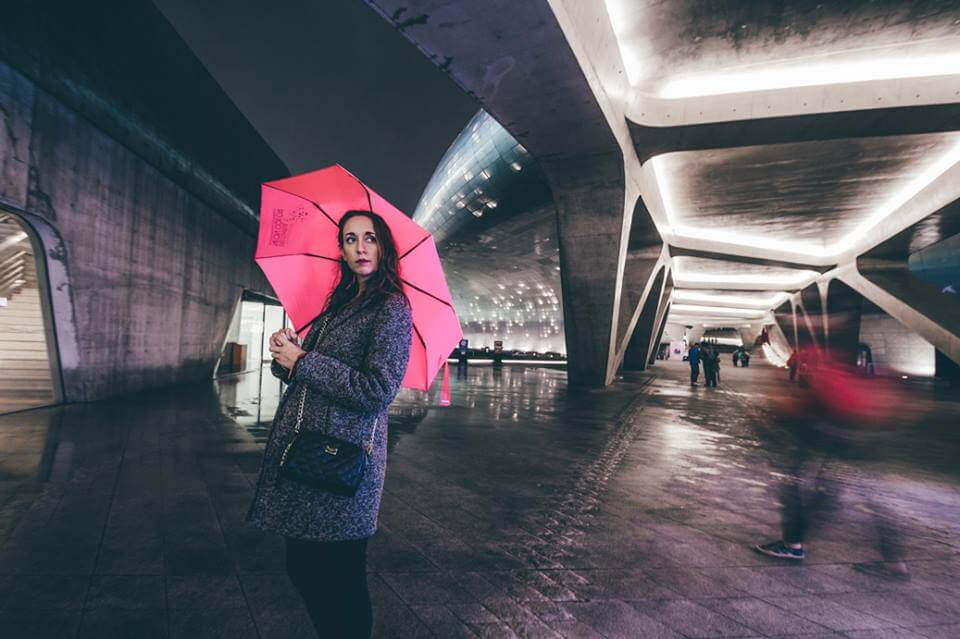 If group tours in Seoul aren't your thing you can book a private charter tour that is customizable. Choose between a four to eight-hour tour and pick the car that is the right size for you and your group.
You can choose a more historical route and see the five palaces, Bukchon Hanok Village or see more of the modern hits like Dongdaemun Design Plaza, shopping in Myeongdong, or exploring the streets and best things to do in Hongdae.
Expect your own private driver who will be flexible and willing to help you make the most out of your tour in Seoul.
You can book your private tour in Seoul here.
Biking Tour of Seoul
Love to bike? Try a whole or half day biking tour of Seoul! If you do the half-day tour, you'll visit:
For a full day tour, you'll do the half-day tour, you'll go to all the places listed above and then after lunch, you'll visit:
Nansan
US Army Garrison
Itaewon
Hannamdong
Han River
Hapjeong
You can book tickets here
Enjoy a Hanbok Experience in Seoul
If you feel like doing a tour in Seoul yourself through all the historical spots but want to add an extra element try renting hanbok! Explore the city of Seoul while wearing the colorful and beautiful traditional Korean clothing.
No matter the weather or day of the year you will see people strolling through Seoul wearing hanbok and posing for photos.
The most famous spots to wear your hanbok are through Bukchon Hanok Village, any of the five palaces in Seoul, and Gwanghwamun Square.
Rent your hanbok in advance here.
Take a River Cruise on the Han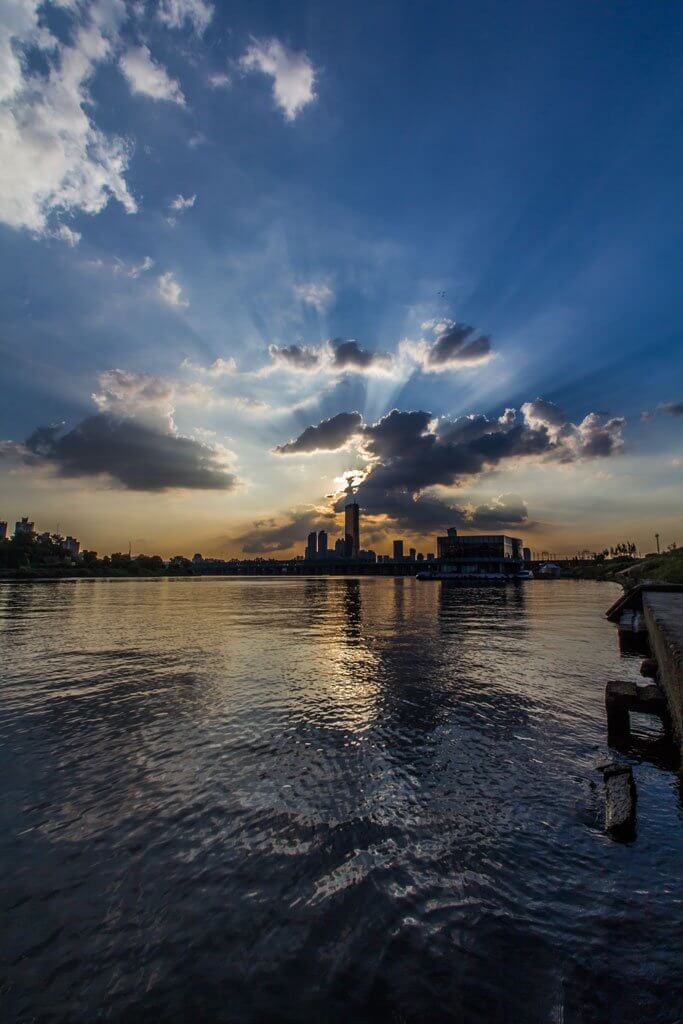 One of the most defining natural landmarks of Seoul is the Han River. Take a tour of Seoul by cruising along the Han on a 45-minute cruise. See some of the most iconic landmarks while enjoying your multi-level boat.
The first floor has the set up for karaoke for your ultimate Korean experience – noreabangs are very popular in Korea after all. The 2nd floor has a snack and drinks spot. The top floor is an outdoor terrace to the boat and the best spot to view the city from the water. The best part, this tour in Seoul is under $14 per person!
Get your Han River Tour tickets here.
Try A Cooking Class
Not one of your typical tours in Seoul but a fun cultural experience would be taking a cooking class to learn how to cook some of the basic Korean dishes. Korean food is mouthwatering, especially for meat eaters!
We love the spicy Korean dishes, kimchi, all the banchan (side dishes), savory stews, and barbeque for days. In your Korean cooking class, you will learn to make things like fresh kimchi, bulgogi, and glass noodles.
You can book your Korean cooking class here.
Or Try a Food Walking Tour
Don't want to cook? Try some food tours of Seoul instead! If you can't tell, we love Korean food. For the tour we're thinking of, you'll meet-up at O'ngo Culinary School and some of the food you'll try include jeon, kimbap, mandu, and more! Plus, it involves a yummy Korean BBQ lunch.
Best Tours Near Seoul
Nami Island & Petite France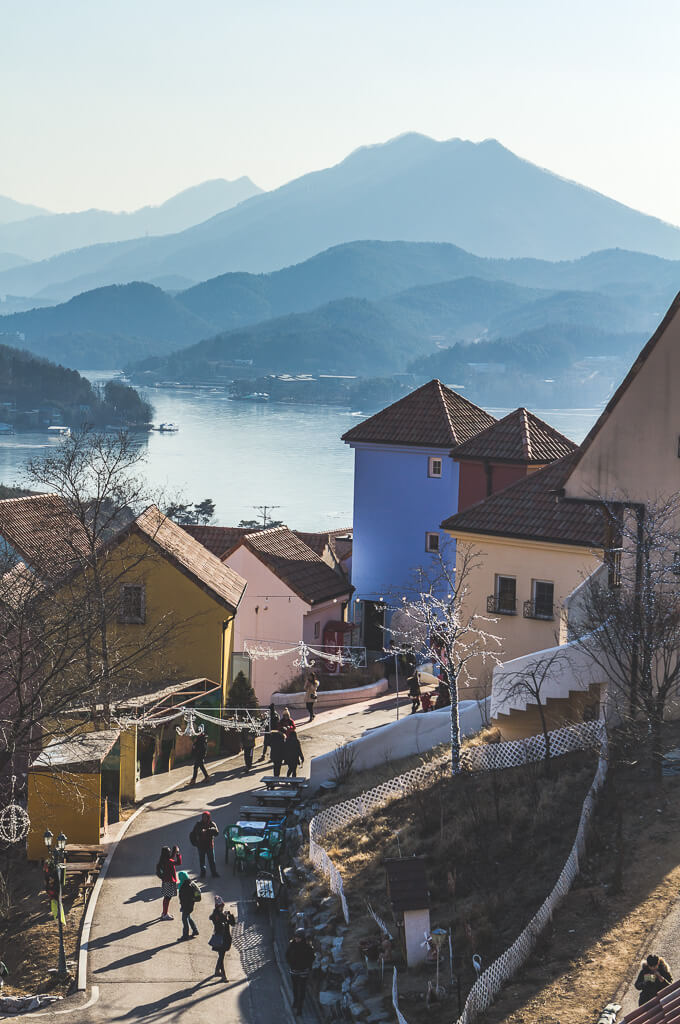 Take a day tour in Seoul out to Chuncheon where you can visit famous K Drama filming locations and some of the most beautiful countryside just a short drive from the city. Chuncheon is one of our favorite day trips from Seoul, and while it's connected to Seoul via the subway taking a tour bus is the way to go since you won't need to worry about taking a taxi or local bus to both Nami Island and Petite France.
Petite France is a colorful small cultural village perfect for photos and enjoying the breathtaking views in Chuncheon. Nami Island is a gorgeous place to spend an afternoon, the skinny island is located inside a river and has bicycling, swan boats, an ostrich farm, performances, museums, restaurants, and beautiful tree-lined pathways to stroll.
This is one of the most romantic places in Seoul as well and many couples flock here. This is one of the best day tours in Seoul in our opinions because you'll be going to one of our favorite areas in the entire country!
You can book your tour to Petite France and Nami Island here.
The Garden of the Morning Calm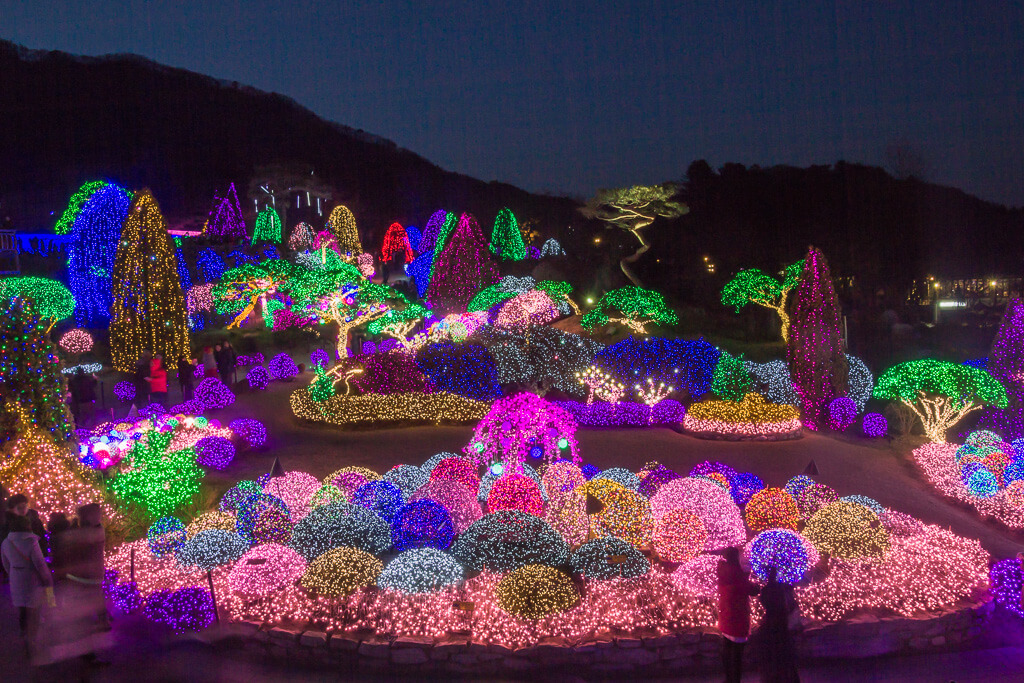 Another great day tour in Seoul in the Chuncheon area is to the Garden of the Morning Calm. Korea is called the land of the morning calm and this garden is a great example of it.
Best visited any season of the year the Garden of the Morning Calm always has something going on. In the summer you can see all the gorgeous flowers in bloom, in the fall you get to witness the changing of the leaves, in the winter you can experience the nighttime illuminations where millions of lights are on display for a nighttime spectacular, and in the spring you get to see all the spring flowers and tulips in bloom.
Another awesome feature about this day tour in Seoul would be that you get to eat our favorite Korean dish ever, dak galbi. The dish comes from this area and the tour stops at one of the local restaurants for you to try.
You can buy your tickets for the Garden of the Morning Calm tour here.
*If you want to enjoy the night illuminations at the Garden of the Morning Calm please note they are only in the winter and you have to book a special evening tour since the tour mentioned above is only a day trip. You will have to book the tour below, however, please note they do not have this tour in English but in our opinion, you won't need it since you will just be going for the ride and enjoying the night lights!
Book the night tour with illuminations of Garden of the Morning Calm here.
A Day Trip to Pocheon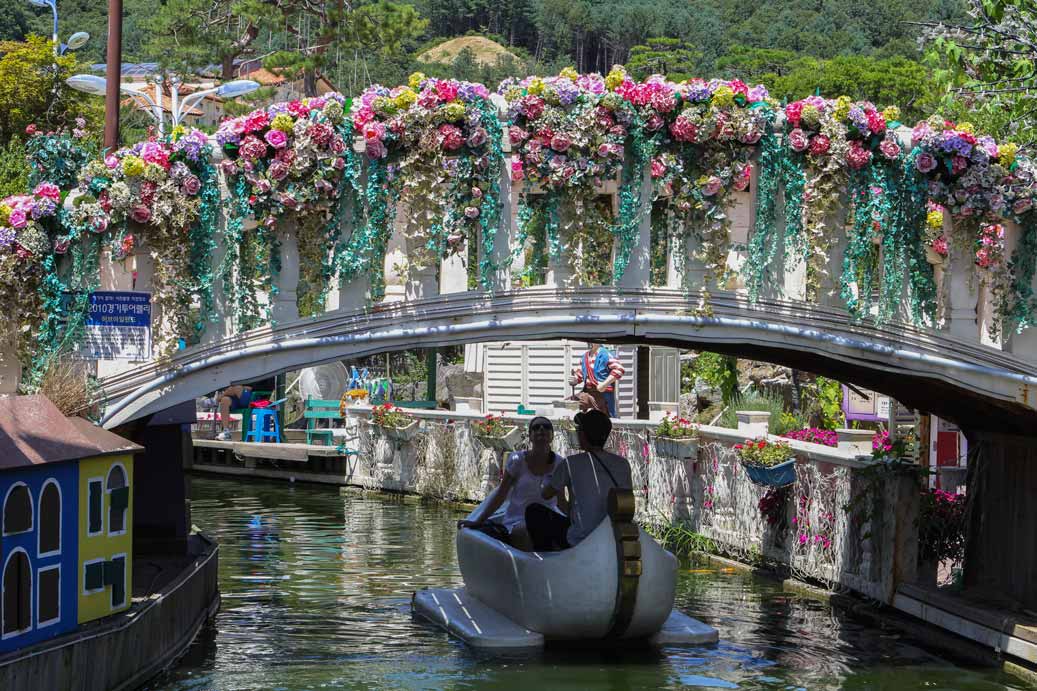 Another beautiful place to catch some of Korea's countryside scenery is Pocheon. This day trip in Seoul takes you an hour outside the city where you will stop at some more great Korean drama filming locations in Gyeonggi-do.
Your first stop will be at Dumulmeori Lake, a scenic and tranquil spot to take some beautiful photos. After you will go to Edelweiss Swiss Theme park where you can enjoy a bit of Swiss architecture in Asia.
And the last stop is Pocheon Herb Island, the most random theme park ever. Herb Island has a little bit of everything. Traditional folk Korean, a mock of the Trevi Fountain, Clown cafes, candle museums, smurfs, Snow White, and Santas to name a few.
This is day tour in Seoul is more of a fun random quirky experience than anything plus you'll get to see some of the beautiful landscape. Don't forget to try the makgeolli rice wine in this area, it's one of the best in the country!
Book your tickets for your Pocheon day tour here.
A Tour to the DMZ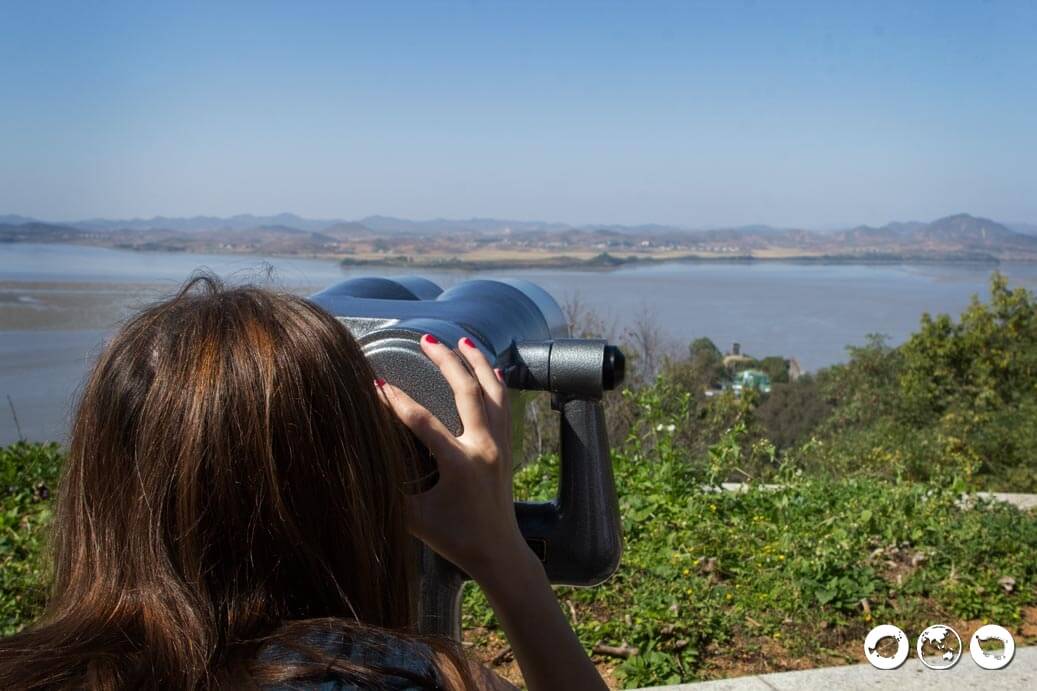 This is one of the best experiences and day tours of Seoul if you want to experience the famous DMZ or demilitarized zone where North and South Korea meet.
Most people do the same DMZ tour that takes you to the border where you can see the soldiers up close and personal. That tour is great, but we prefer the less touristy and crowded alternative.
Peek into North Korea from the Mt. Dora Observatory. The Observatory and Freedom Bridge serve as an informational museum and safe viewing spot to peer into the unknown side of the north through binoculars. Y
ou will be pretty much right next to the border and be able to see North Korea with your naked eye. You will learn about the Korean War and the DMZ from your guide then go to 3rd Infiltration Tunnel that connects the North and the South.
This incomplete tunnel was built to move 30,000 troops per hour from the north to south in an attack. However, during the building of the tunnel in the late 1970s, there was an explosion giving warning to the south who were able to locate and intercept the building and completion of the tunnel.
It's really interesting and something you do not get to experience on your regular DMZ tour. Book your unique DMZ tour here.
Visit Korea's Best Amusement Park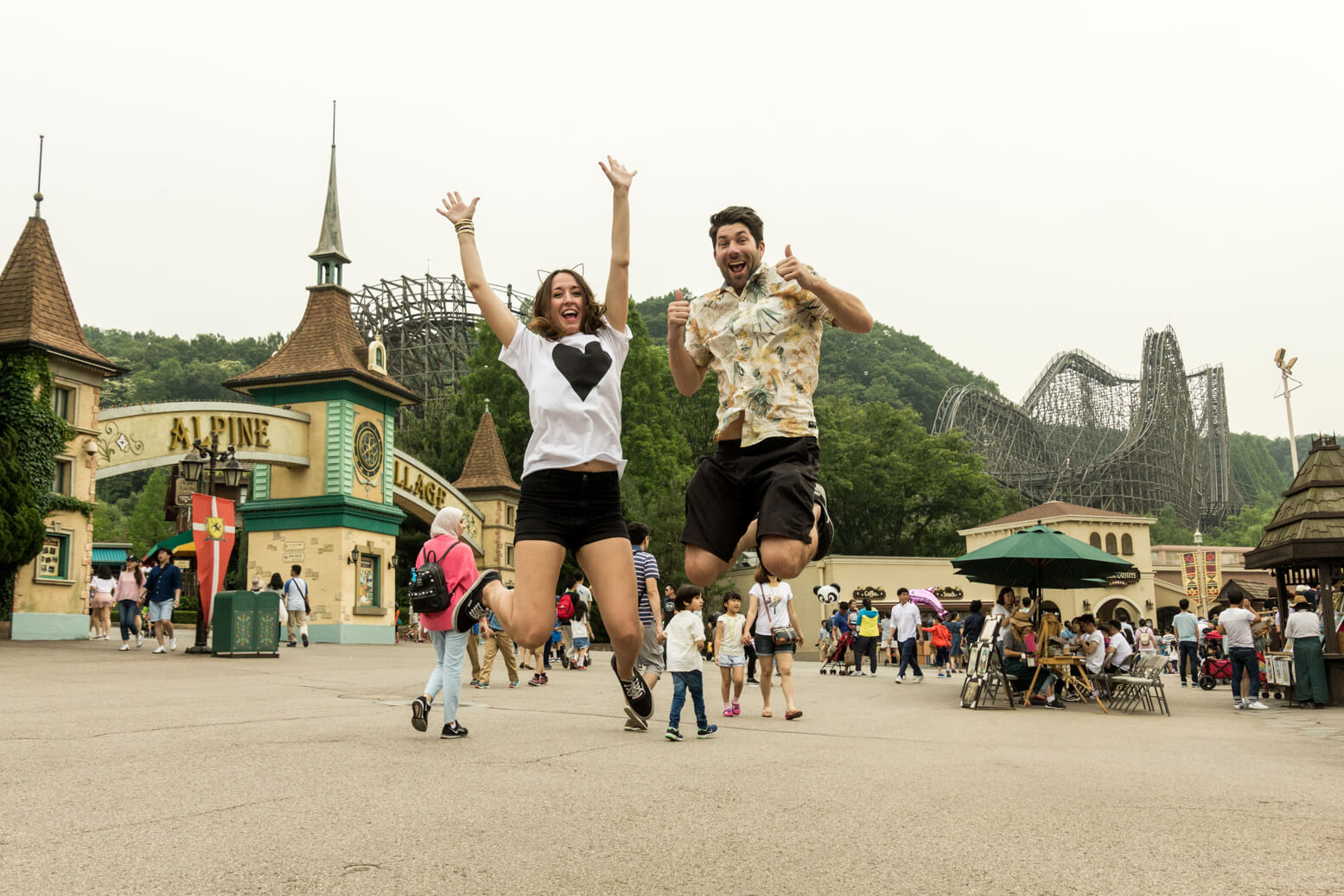 Want to ride rollercoasters and see zoo animals? Take a tour in Seoul to Everland Resort, Korea's best amusement park. And yes, we've tested them all.
Located an hour drive from Seoul you will go to the Yongin Valley and experience one of the most beautiful locations for an amusement park. There are roller coasters, rides, games, seasonal activities, and an entire zoo inside the theme park.
Your tour ticket includes a Q Pass, which is essentially a pass that lets you cut lines. You'll want this for the T Express, one of the best wooden rollercoasters we've ever been on.
Everland is another one of those places that is best visited ANY time of the year as they have different activities and festivals going on during the different seasons.
There's even a cute Holland Village inside to get a cheap $3 mug of beer if you want an afternoon draft! Be sure to check out the animal safari rides, there's one that has an amphibious range rover that takes you on a safari.
Get your Everland Resort day tour tickets here.
Skiing at Elysian Gangchon Resort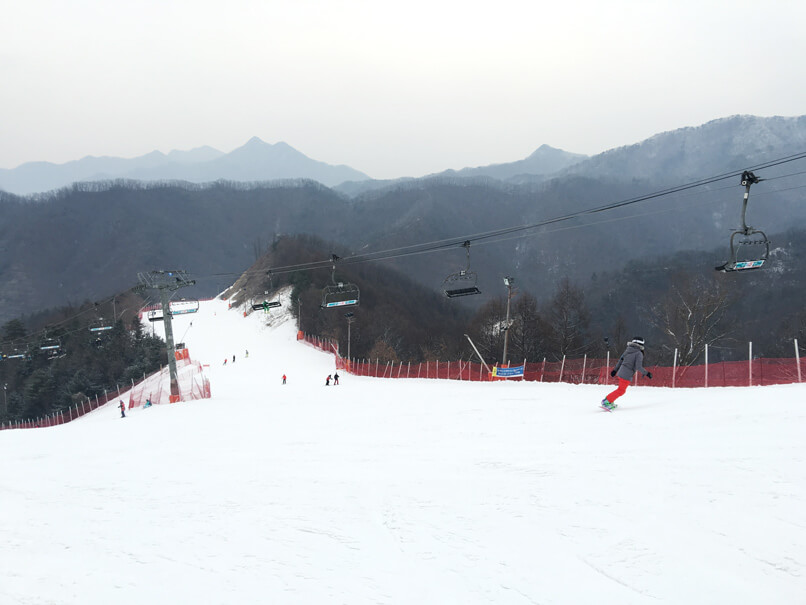 Did you know Korea has 17 different ski slopes? This tour in Seoul is meant only for the winter months! Don't let the cold weather give you the blues, go out and play in the snow.
Just an hour outside of Seoul is Elysian Gangchon Resort, a small but fun place to spend an afternoon on the slopes.
Pick from the different packages available that include your transportation, lift ticket, and rental gear. You'll even get a hot pack and a sandwich! If skiing or snowboarding isn't your thing you can also just go sledding.
Buy your Elysian Gangchon tour tickets here.
Ice Fishing Tour in Chuncheon
Another one of the fun winter tours in Seoul is to go ice fishing in Chuncheon! This tour became popular after the hit Korean show Running Man came here on several occasions. We went to a festival at this very location and it was a really fun experience.
During your experience, you will get to go ice fishing, drink some hot tea to warm you up as well as some hot ramen. Afterwards, you will go and enjoy the Gangchon Rail Bike for a scenic and fun bike ride!
Book your winter Ice Fishing tour here.
---
And there you have it! The best tours in Seoul to check out if you're visiting this amazing city. Anymore to add? Let us know!
Liked this post? Share the love below on Pinterest.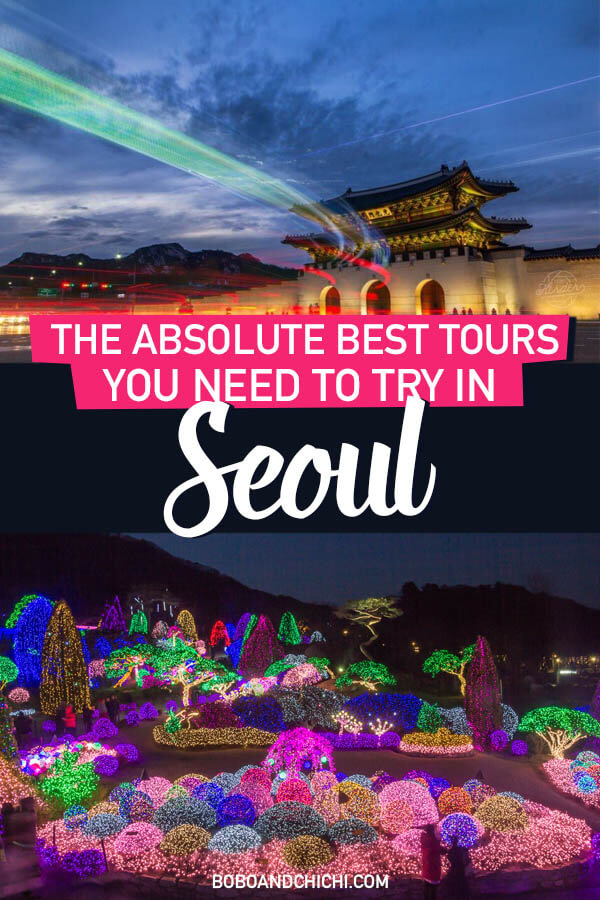 Disclaimer: This post contains affiliate links. That means by purchasing a tour through this post we will receive a small commission at no extra cost to you.