Looking for where to stay in Seattle? We have you covered in this guide to hotels and which areas and the best Seattle neighborhoods to stay in. Planning to visit one of the most amazing cities in the US's Pacific NorthWest can be difficult to figure out where to stay, that's why we've put together this guide to help you decide which neighborhood in Seattle is best for you based on your interests and even budget!
Check out our getaway guide for where to stay in Seattle to help you plan your trip like a pro. With tons of amazing Seattle hotel options from artsy hotels, hipster hotels, amazing boutique hotels, and B&Bs you can't go wrong with which area you choose to stay in.
Be sure to also check out what to do in Seattle for a first time visitor if this is your first trip!
Best Seattle Areas to Stay in
Downtown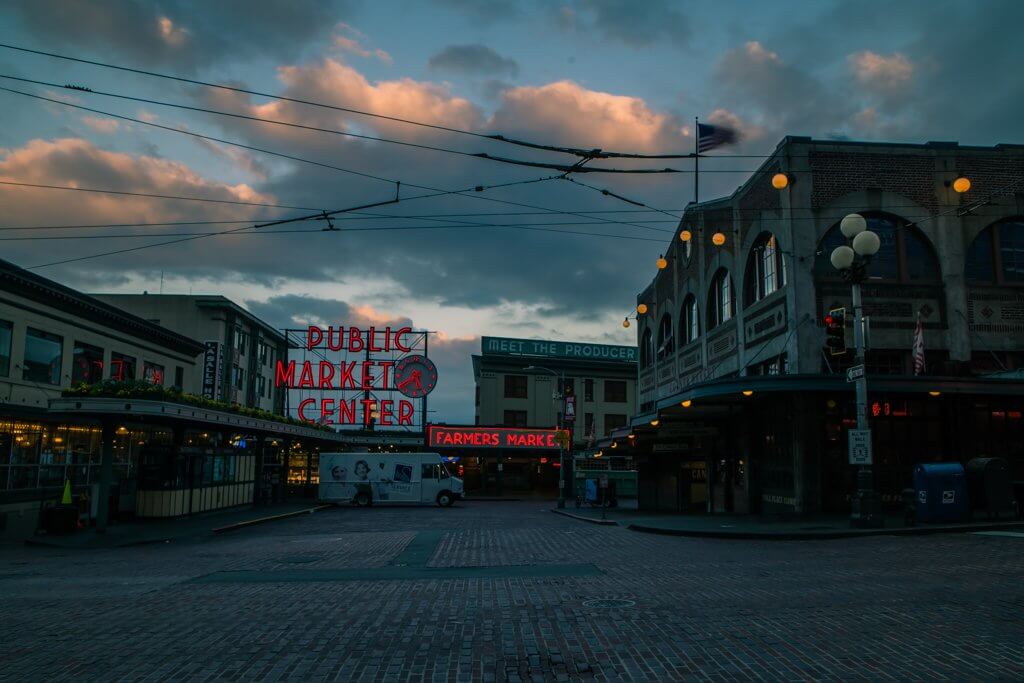 THE SCENE
Downtown is a great choice for where to stay in Seattle if you want to be centrally located with something always going on. There seems to always be a major event going on in Downtown Seattle and the area is rather lively and the central business district of the city.
Plus this area in Seattle is the heart of the city and where you'll find alot of the tourist attractions including one of our favorite spots in the city, Pike Place Market! Even though the downtown area isn't large there's still alot going on here!
WHO IT'S FOR
Downtown is where to stay in Seattle for business travelers and travelers looking to be in the center of all the action since it's the busiest neighborhood in the city.
NEARBY ATTRACTIONS
Nearby attractions include the famous Pike Place Market, the famous Gum Wall, the gorgeous Public Library, Seattle Art Museum, Benaroya Hall, Paramount Theater, 5th Avenue Theater, Showbox, shopping at Westlake Center, Pacific Place, piers on the waterfront, and Pioneer Square is right next door.
Hotels
$$ Sorrento Hotel
We actually stayed Hotel Sorrento in Downtown Seattle during our visit and LOVED it. This historic hotel feels straight out of a Wes Anderson film and features elegant Italian architecture. Each room is designed uniquely which include antique details and furnishing.
They also have an amazing bar and restaurant on site and even poetry readings or silent readings in the Dunbar Room with a fireplace.
Book Now | Compare Prices for Later | Read Trip Advisor Reviews
Ballard is where to stay in Seattle if you want more of a locals-only experience in a hip waterfront neighborhood chocked full of trendy restaurants, cool independent shops, bars, and craft breweries!