Visiting Seattle for the first time? Not sure what to do in Seattle during your trip? We put together this little Seattle travel guide with all the best attractions and places to visit and which
neighborhoods in Seattle
are the best to explore!
This city is one of the best spots to visit in the Pacific Northwest. Locals have plenty of great reasons to love living here, and it's home to some of the biggest US companies — Microsoft, Amazon, and Nordstrom!
Planning a visit to a new city can be overwhelming so we put together this guide for what to do in Seattle for first time visitors to help you decide what to see, eat, drink, and explore. If you're anything like us, this won't be your only visit! We were hooked after ours.
Even if this isn't your first trip, this guide is helpful to figure out what to do in Seattle as it includes many popular landmarks and attractions as well as lesser known hidden gems in Seattle as well as how to enjoy the best views in the city from air, water, and land!
What to Do in Seattle
Visit Pike Place Market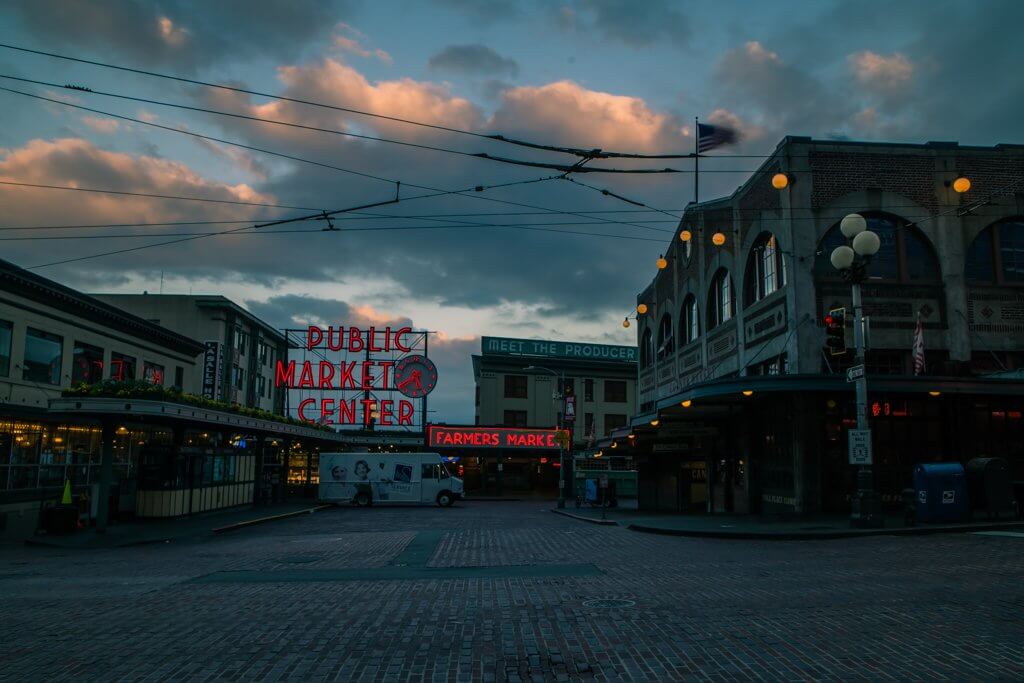 One of the most known Seattle tourist attractions is the Pike Place Market. Opened in 1907, not only is this the oldest public market in the United States, it's also the place to go for the best food in the city!
Be sure to explore all the floors and sample your way around the market before choosing what to eat. Don't forget to check out the famous fishmongers and the throwing of the fish either.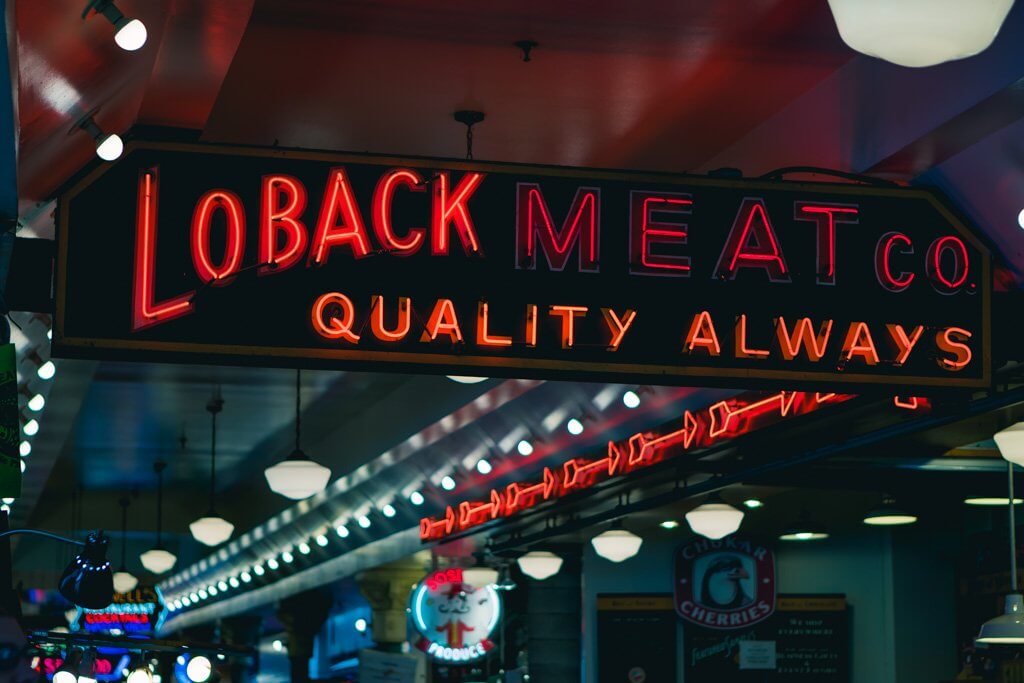 You can also find stops other than food in Pike Place Market including a shoe museum, Nepalese apothecary, a comic book store with tons of rare finds, and what is said to be the original Starbucks.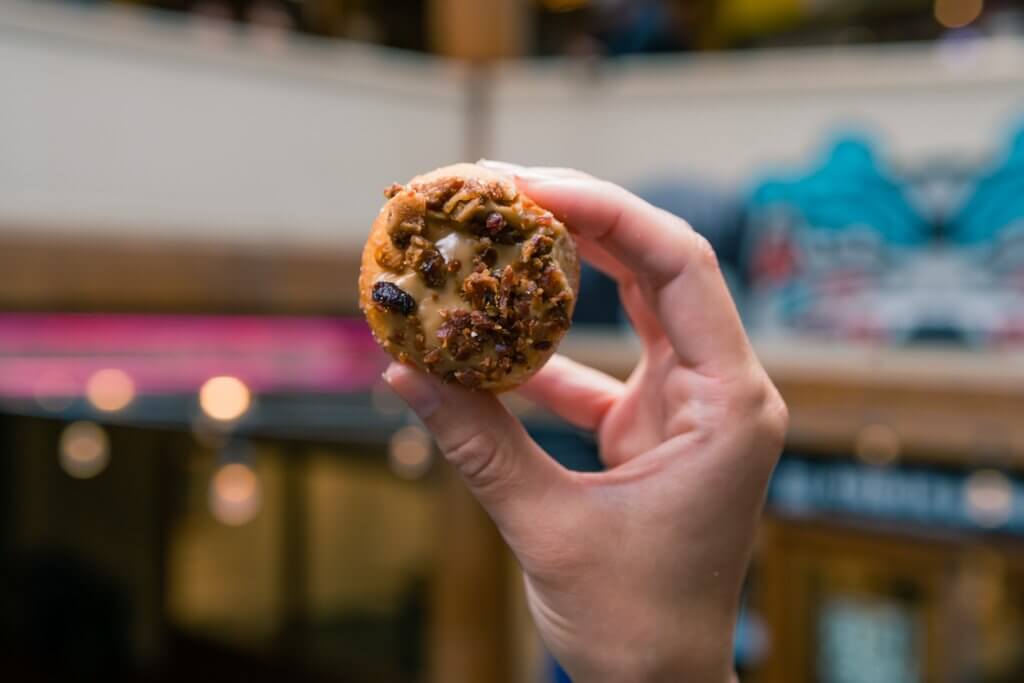 We easily spent a few hours here just wandering and tasting our way through the market. Some of our favorite stops ended up being The Daily Dozen mini doughnuts, eating all the mac & cheese at Beecher's Homemade Cheese, Ellenos authentic Greek yogurt, amazing Italian food at the hidden Pink Door restaurant, and the award-winning and world's best New England chowder at Pike Place Chowder.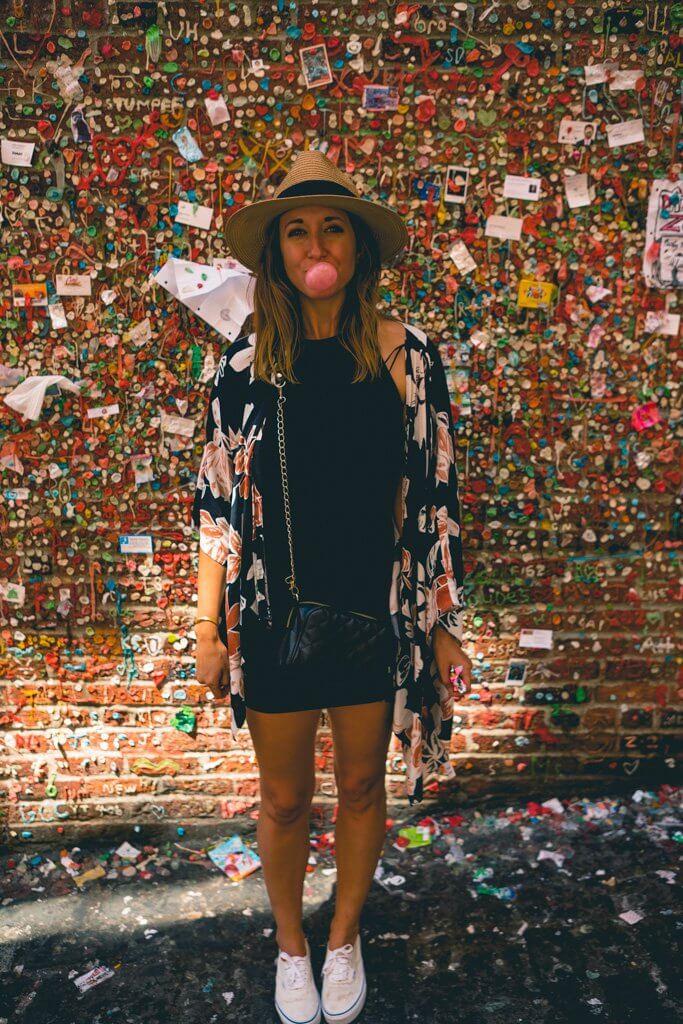 Also, don't miss out on the famous Gum Wall on Post Alley right under the market! As far as what to do in Seattle, it might seem like one of the grosser things, but we promise it's fun!
Try a tour of Pike Place Market
One of our favorite ways to introduce ourselves to a city is by taking a food tour on day one. Our tour was with Savor Seattle and we sampled our way through Pike Place Market one delicious bite after another.
We were able to have back to back meals that were all hits since we already had tried some of the best spots on the food tour. You could also check out the Seattle brewery tour!
Admire the architecture at Pioneer Square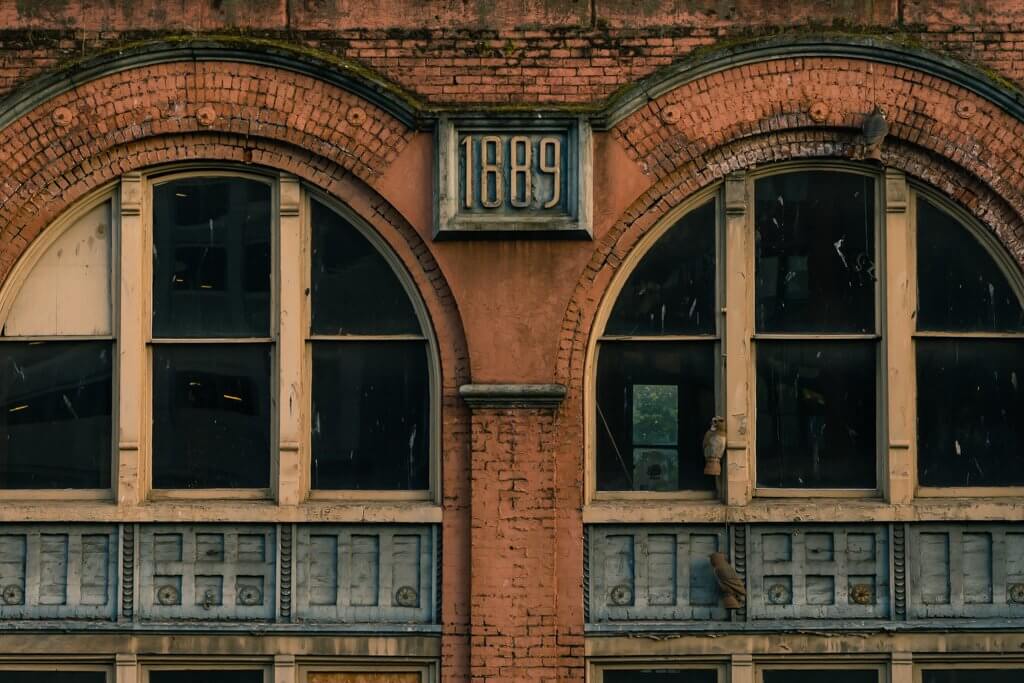 Full of beautiful brick and stone buildings, this area of town is full of character. It's the ultimate Seattle attraction as it's considered the birthplace of the city!
I found this area to be one of the most photogenic places to visit in Seattle. However, Pioneer Square gets a bad reputation and known for being more of a rough area of the city as well as the original Skidrow.
We didn't feel threatened or scared walking through the area but some consider this part of the city not always safe. If you're worried then walk through during daylight. Looking at the beautiful architecture is worth it!
Other than exploring the old, and said to be haunted buildings, you can also check out Seattle's famous underground city in Pioneer Square. It's best to do a Seattle Underground tour. There's an entire underground city that was built on top of after the great fire of 1889.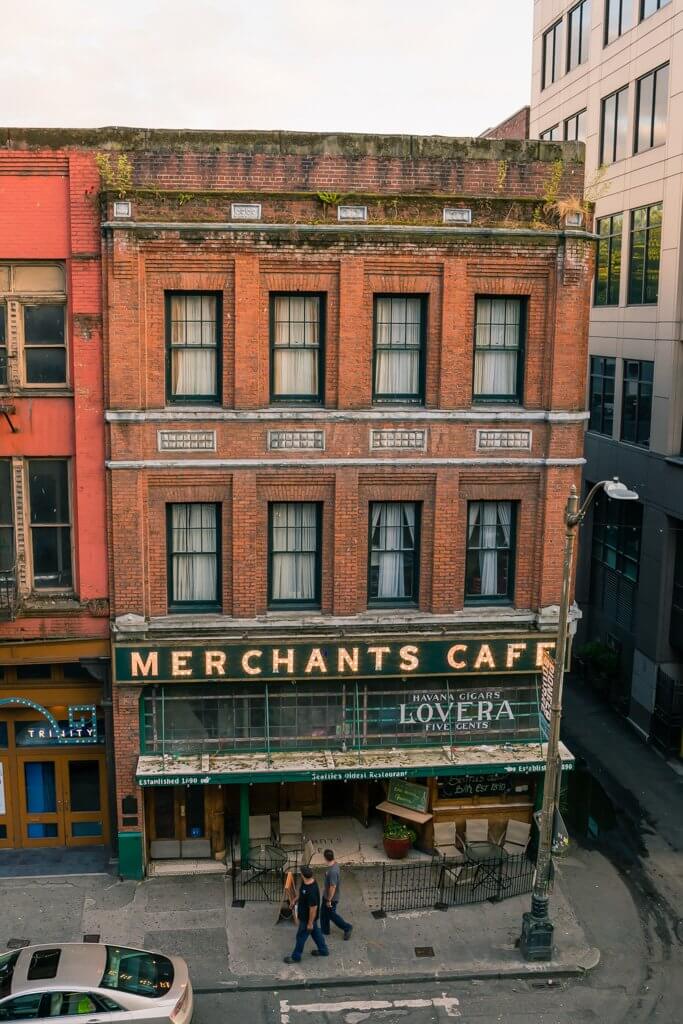 We recommend getting a drink at Merchant's Cafe which is said to be very haunted. It even had famous supernatural TV shows filmed here! Get a drink and play mini golf indoors at Flatstick Pub, ride up the man-operated elevators, and check out the incredible view from Smith Tower.
Check out Capitol Hill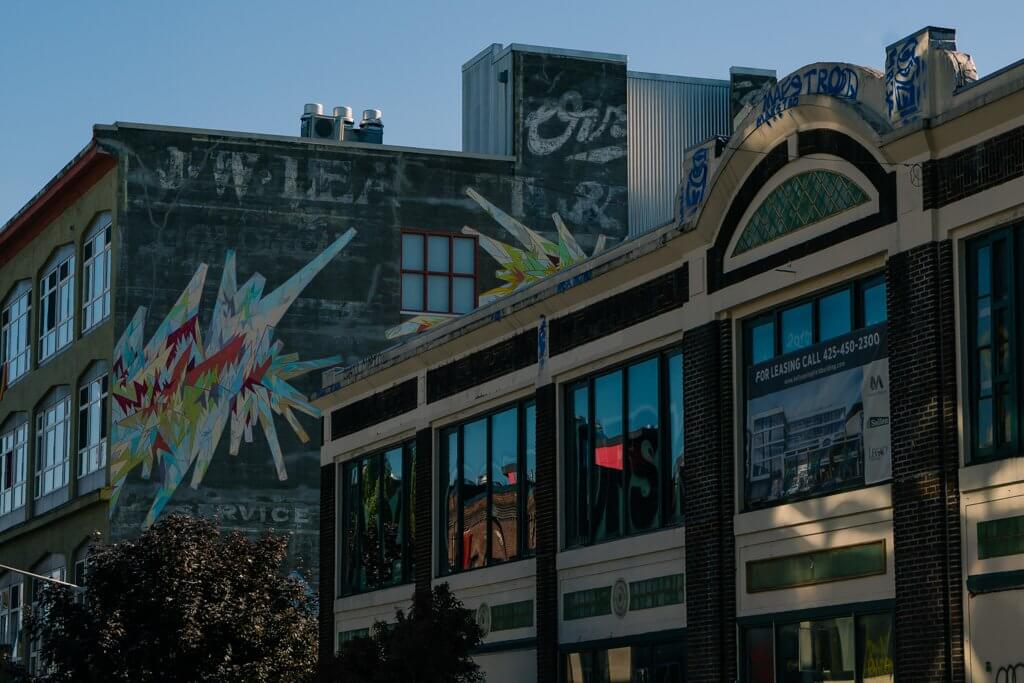 The bustling, artistic, colorful, and LGBTQ hub of the city, this is one of the most fun places to visit in Seattle!
Full of great bars, shops, cafes, and even parks this part of the city will leave you coming back for more. You can't miss the fun and colorful rainbow crosswalks and signs that indicate this place is an LGBTQ center as well as an accepting place for everyone.
Be sure to check out the following Seattle tourist attractions here:
Starbucks Reserve Roastery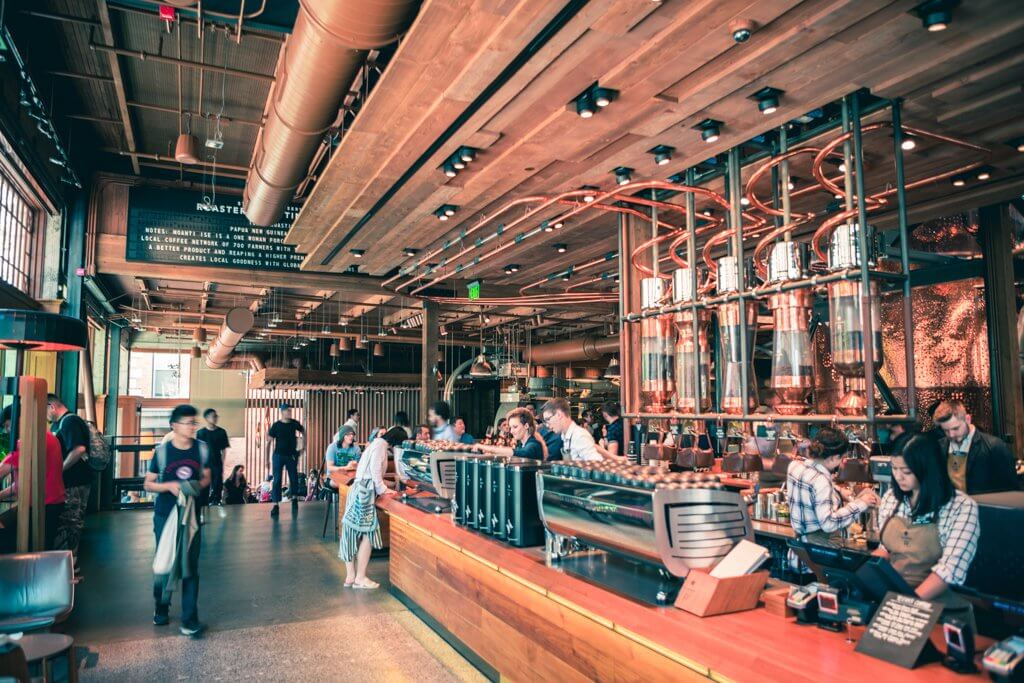 Don't be fooled, this is not your average Starbucks. The Reserve Roastery in Capitol Hill should at the top of your list of what to do in Seattle.
This is, in my opinion, comparable to the Guinness Storehouse in Dublin, Ireland. Wander through and watch all the coffee beans getting pumped through the copper pipes and tanks and then freshly brewed.
Get their famous Nitro Cold Brew Float, sit back, and relax enjoying the whimsical atmosphere.
Elysian Brewery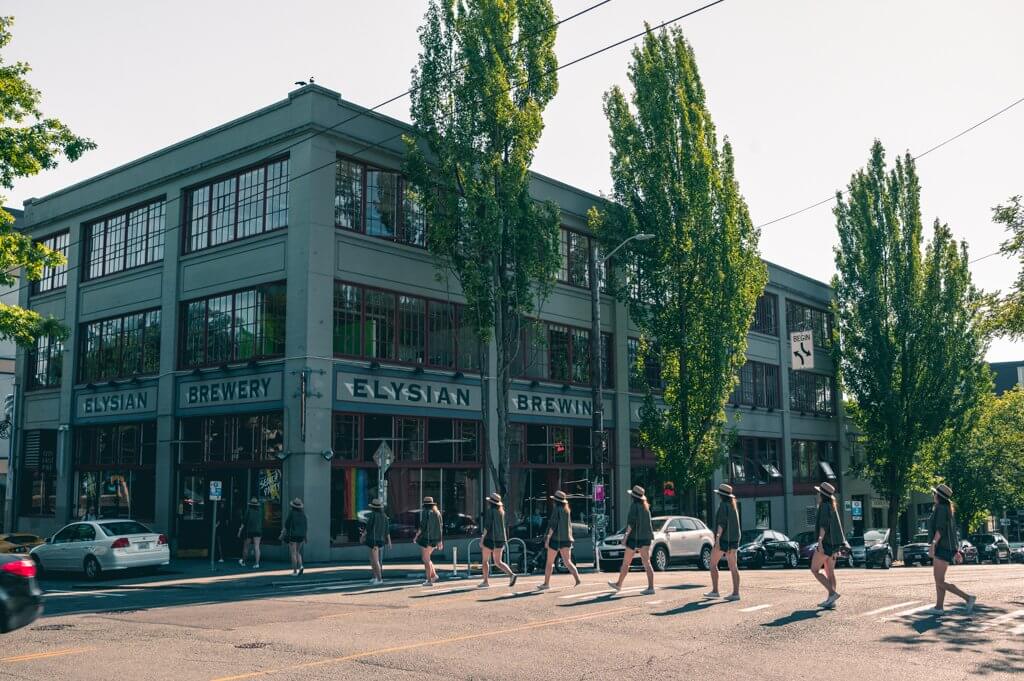 If you're a craft beer lover like us then you've probably sipped on or seen some of Elysian Brewery's brews on tap before. When you come to Seattle you have the opportunity to visit their brewery in Capitol Hill.
Be sure to try a flight so you can sample different beer. Luckily we had places to be otherwise we would have drunk ourselves stupid in this beer lover's heaven.
John John's Game Room
Get drinks and play any of the 30 plus vintage arcade games including tons of pinball machines in this two story bar!
Take in the Views from Smith Tower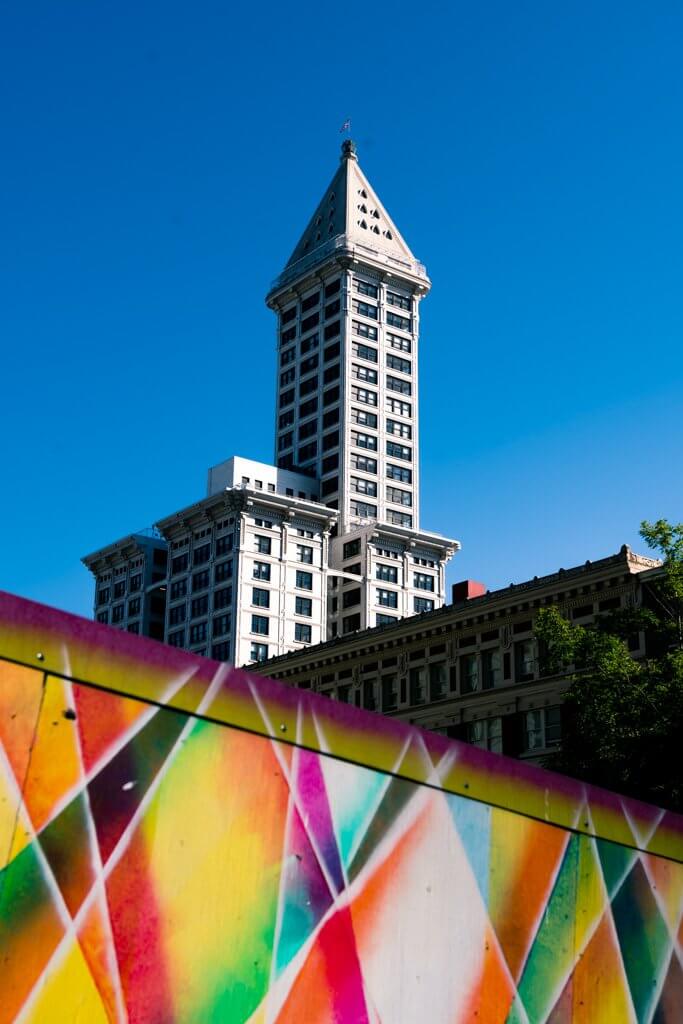 I feel like this is where I should be putting to obligatory Space Needle suggestion for an awesome view. We did show up to the Space Needle and got a few pictures, but decided not to go up because of the mass crowds and hefty price.
Instead for incredible views, check out one of the most underrated places to visit in Seattle – Smith Tower!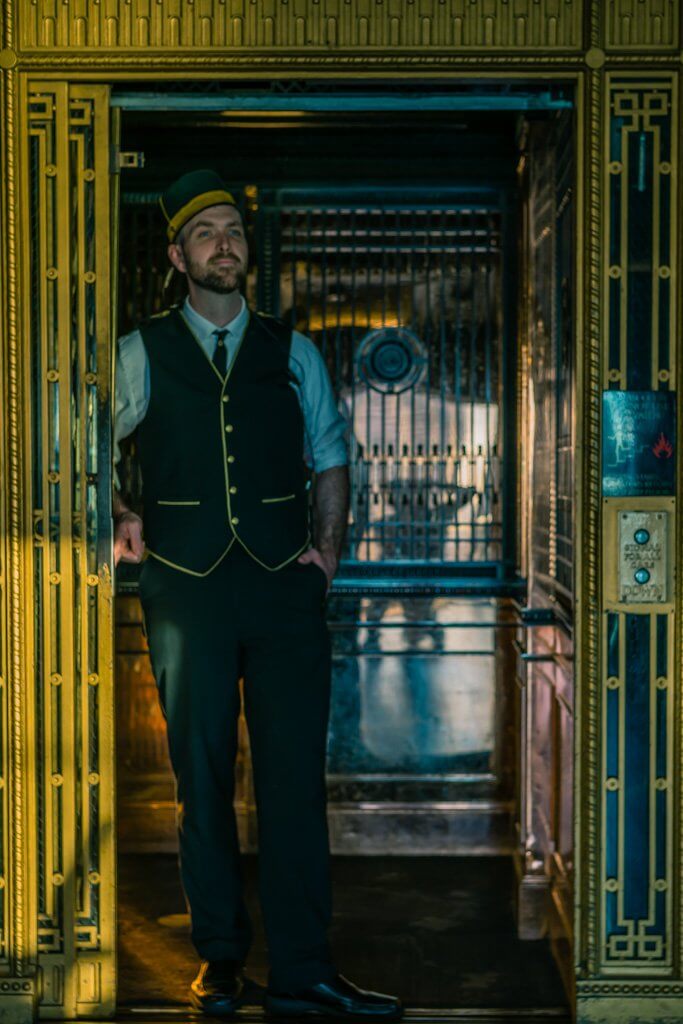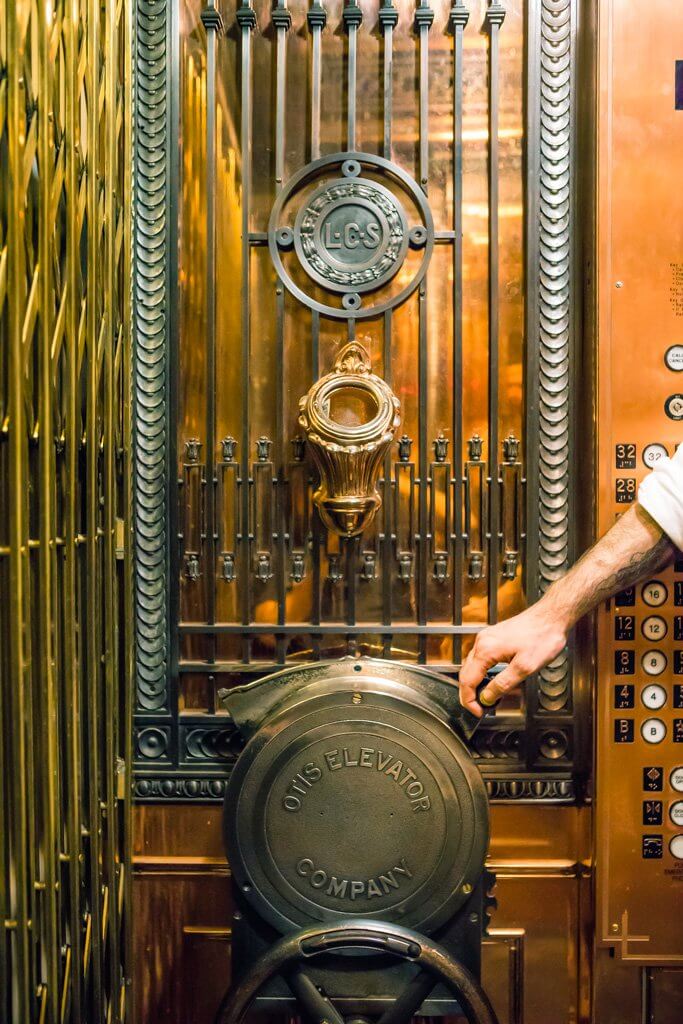 Head up to the observatory on one of the only existing Otis man operated elevators today! The elevator attendant will be decked out in a period costume and almost feels as if you're entering the Hollywood Tower of Terror at Disneyland. (Let's all take a moment to weep that it's no longer in California's park)
Once you get to the observatory you feel like you've gone back in time to the roaring, Gatsby-esque 1920s!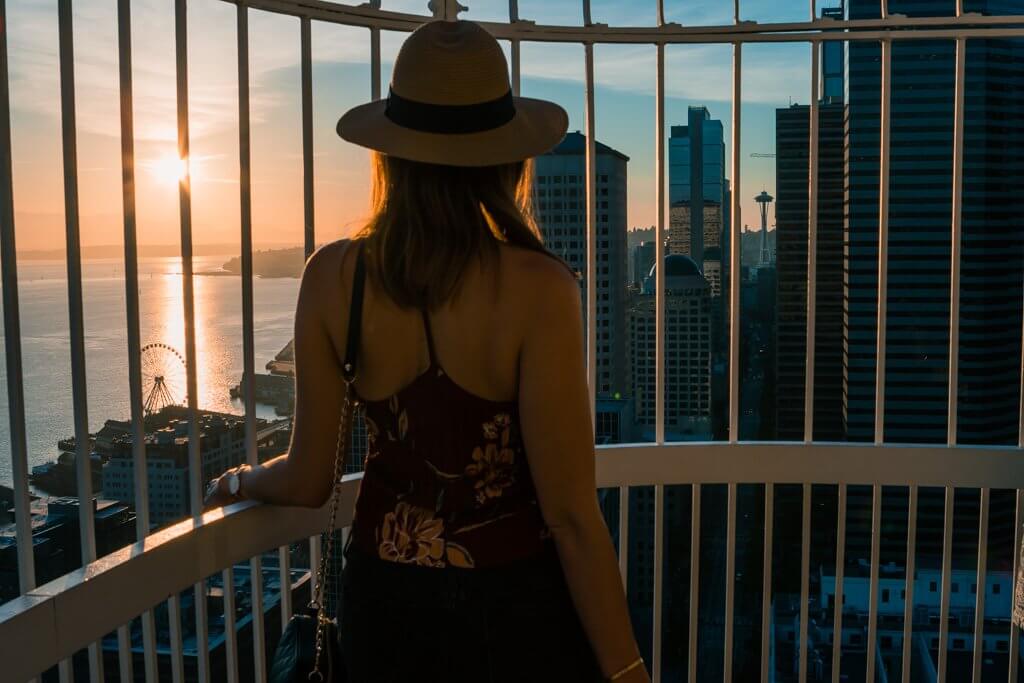 Walk around the exterior deck and enjoy the incredible views of the city including the Space Needle! Finish the experience by enjoying one of their amazing cocktails and appetizer in the lounge.
The whole experience was unexpected and incredible. We would pick this over the Space Needle time and time again. It wasn't crowded, a fraction of the price, and the entire atmosphere here was spot on.
Be sure to grab some of the pamphlets at the beginning about all the interesting people involved with Smith Tower. It's a mystery game you have to play while you're there!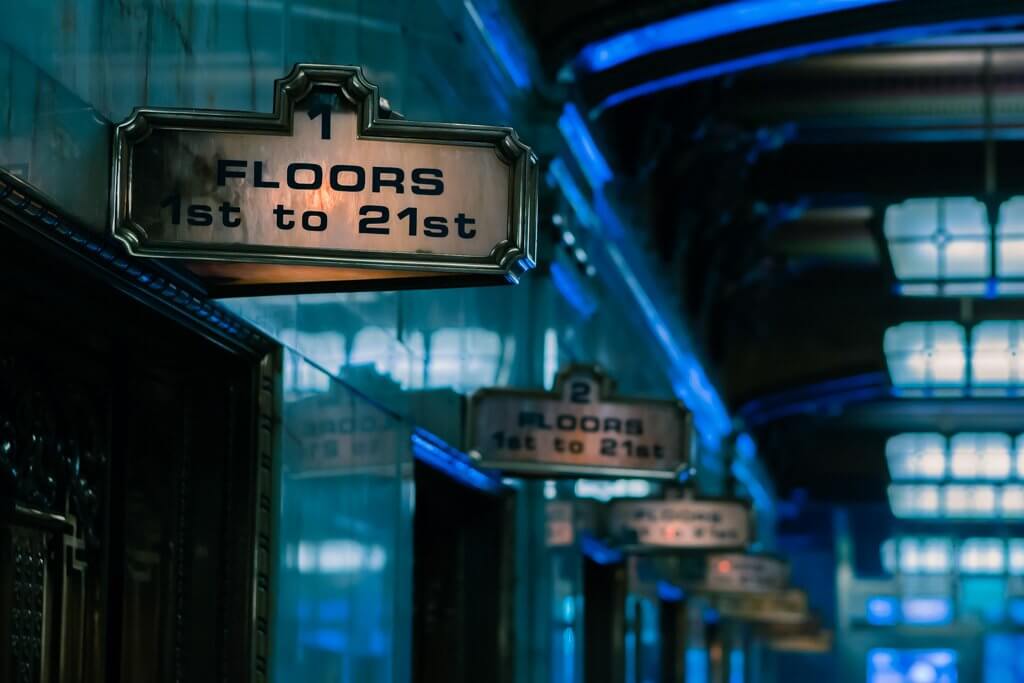 Fun fact: Someone turned the pyramid top into a sick penthouse complete with a Chihuly Glass sculpture!
Another great view option would be just a few feet away from Smith Tower, Colombia Tower. There's also cocktails and an incredible view available here!
Take an Photo from Kerry Park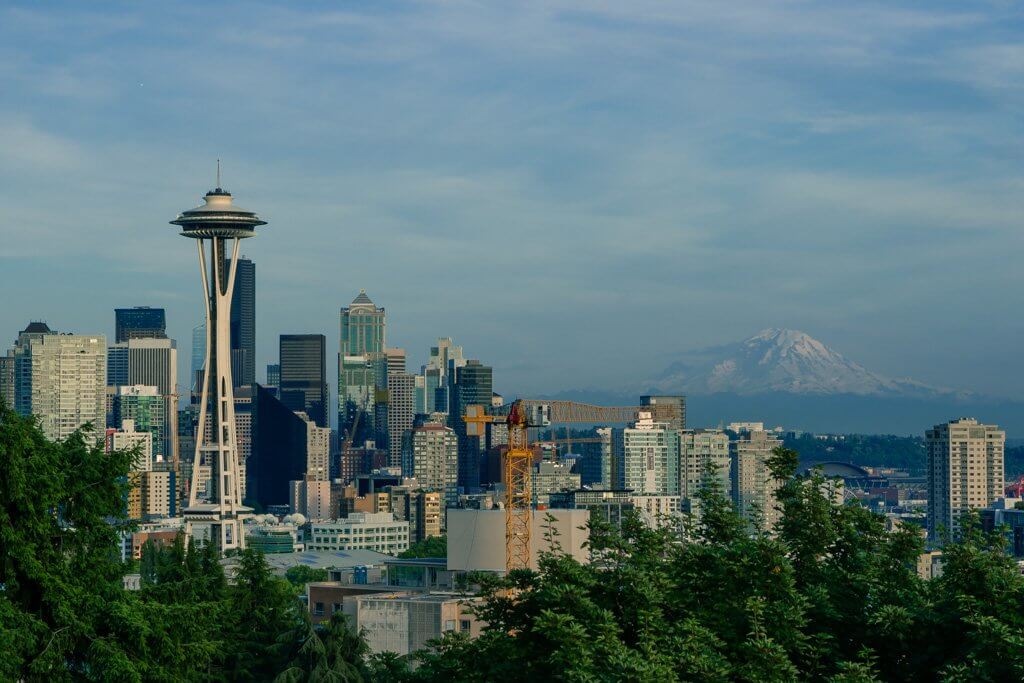 Head on over to the opposite side of the city in Queen Anne for one of the most iconic views of Seattle in Kerry Park.
This tiny park is often packed with viewers towards sundown, but don't let that deter you from going. You'll still get an incredible panoramic view of the city!
Soak in the Sun at Alki Beach
If you're aching for a beach day, Alki Beach is one of the best places to visit in Seattle! While the water may be a bit too cold to plunge right in, you can still enjoy soaking in some Vitamin D and being next to the shore here.
You can even check out the lighthouse at Alki Point and take in another cityscape view!
If you work up an appetite, be sure to hit up Marination Ma Kai on the way back into the city. This Hawaiian Korean fusion restaurant serves up some affordable and tasty meals!
Scott enjoyed some delicious tacos while I went for the fried kimchi rice bowl with spicy pork. After living in Korea for 2.5 years we must say that it lived up to the spicy Korean food test. Sadly, we scarfed down the food so fast we didn't take a photo!
Take a Tour of the Best Seattle Attractions
If you're short on time or like to learn a thing our two from the locals then we recommend taking at least one tour if not multiple tours! Here are the tours we recommend the most.
Spooked in Seattle
Run by real ghost hunters and paranormal investigators this tour by Spooked in Seattle did not disappoint. After being on a few ghost tours recently, this one was the best.
Our guide was eccentric and a fantastic storyteller with EVP recording examples, videos, and evidence that made her ghost stories credible.
We walked through Pioneer Square and learned all about the history in Seattle's oldest part of the city as well as the ghost stories that go along with it. The ending of the tour was also fantastic as we got to explore the underground city section that was in their HQ.
Underground Tour
As mentioned before we recommend checking out a historic Underground tour of Seattle's almost forgotten underground city. The city was built up after the great fire of 1889 and under all of these beautiful brick and stone buildings is an underground that's almost been forgotten. There are areas you can still explore today and with a guide you will hear the fascinating stories that go along with them.
Kenmore Seaplane Tour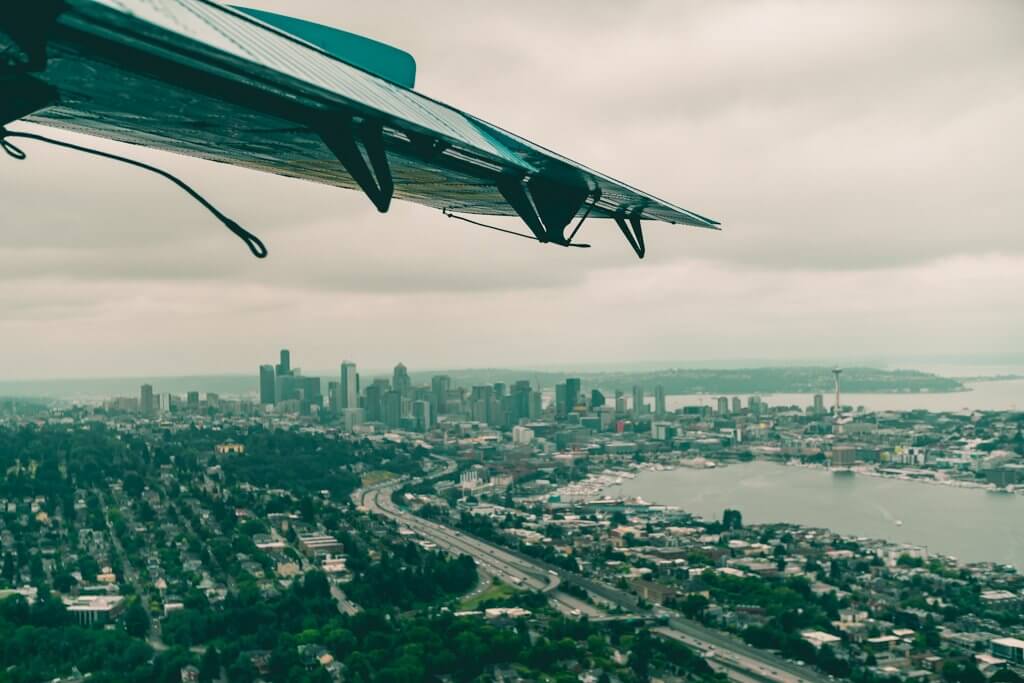 Take a scenic tour and capture the bird's eye view of Seattle by seaplane! This is one of those experiences you can't just get anywhere and was a huge highlight of our trip.
The 20-minute tour starts in Seattle's South Lake Union and covers the entire city by air with an audio-guided headset. It was surreal to feel how smooth both takeoff and landing were by seaplane! We highly recommend going through Kenmore Air for your scenic seaplane tour!
Food Tour
As mentioned before under Pike Place Market, we highly recommend taking a sampling tour through the best bites in the market through Savor Seattle. This is a great way to start your trip so you know exactly all the best spots to eat for the rest of your stay!
---
Where to Stay in Seattle
We have a complete guide for where to stay in Seattle by neighborhood and budget. You can also use this map below to help you plan your unforgettable trip. We also have a guide to all the best houseboat rentals in Seattle for those who want to experience a truly unique Seattle experience during their trip!
---
More tips on What to Do in Seattle
If you're looking for more advice, check out our big list of unique things to do in Seattle and our picks for the best day trips from Seattle, including Yakima Valley.
You'll also love our guides including how to spend one day in Seattle and our perfect two day Seattle itinerary.
Hopefully this post helps you decide what to do in Seattle for your first visit! What else would you add to this list?
Like this post on the best places to visit in Seattle? Then spread the love by sharing on Pinterest below!