Boston is one of my favorite cities in the US, which is why I've called it home for over 10 years. Boston has a very European vibe with some modern touches mixed in. While Boston is probably best known as the USA's most sports-obsessed city, it has a little of something for everyone. Here are my top tips on how to spend 3 days in Boston.
Also, check out this post by the author for tips on visiting Boston on a budget.
Day 1 of 3 Days in Boston Itinerary
Tour the City of Boston
Start off your 3 days in Boston itinerary by exploring Copley Square. Copley Square is home to the Boston Public Library, a stellar farmer's market, a bit of shopping, and lots of restaurants. It's also the site of the finish line of Boston's most famous event, the Boston Marathon.
After doing a bit of exploring on foot, head off on a tour of the city. The two best city tours available in Boston are Boston Duck Tours and the Old Town Trolley Tours of Boston.
Have a picnic at the Boston Public Garden
After a fun tour, grab some food to go from one of the restaurants or cafes in Copley Square and head to my favorite spot in the city, the Boston Public Garden, for a picnic. Sit by the pond to watch Romeo and Juliet, 2 female swans who've "summered" at the Boston Public Garden for the past 15 years, play in the water.
Thinking Cup is one of my favorite cafes near the Boston Public Garden. I usually get the Jittery Hen sandwich with a sea salt chocolate chip cookie and their latte special.
If you'd rather eat indoors, head to Cheers Beacon Hill, right outside the perimeter of the Boston Public Garden, for classic pub food.
Before you head back to your hotel to freshen up for dinner, stop by the Make Way for Ducklings statue for a silly selfie.
Dinner at the waterfront or South End
Head to Boston's waterfront for some of the best seafood at Barking Crab. I recommend getting the Traditional New England Clambake, which comes in a bucket and includes lobster, mussels, steamers, and veggies.
After dinner, head to Drink, where the bartenders will make you a surprise cocktail based on a few things you like.
If seafood isn't your thing, I recommend heading over to the South End (not to be confused with South Boston or Southie) for dinner and drinks. A few of my favorite South End restaurants include The Beehive, Myers + Chang, and The Gallows.
Day 2 of 3 Days in Boston Itinerary
Donuts near Fenway
Start your day right with a delicious donut or breakfast sandwich from Blackbird Doughnuts' Fenway location. I highly recommend the Everything donut, which is a donut version of an Everything bagel, complete with a cream cheese like filling.
Browse the Museum of Fine Arts
After filling up, take a leisurely walk through The Fens, onward to the Museum of Fine Arts. The Museum of Fine Arts has a massive collection of art from around the world and within many different fine art genres, so chances are high you'll find something to suit your tastes. They also have rotating exhibits that keep the museum fresh and interesting.
Lunch and souvenir shopping
After the museum, take the T, Boston's version of a subway, or a Lyft down to Faneuil Hall Marketplace for lunch and shopping.
If you want something quick, head to Quincy Market, which has a variety of quick food options, such as the Boston Chowda Co., MMMac n. Cheese, and Regina Pizzeria.
For a more leisurely meal, I highly recommend the Union Oyster House. The Union Oyster House has excellent clam chowder and other comfort food options. It also happens to be a National Historic Landmark, as it's the oldest restaurant in America on the Freedom Trail.
After lunch, browse the shops in Faneuil Hall Marketplace for souvenirs to bring home after your 3 days in Boston. A few shops to look out for are The Black Dog for preppy, New England style clothing, Lucy's League for unique women's sports gear, and Newbury Comics for autographed CDs, vinyl, and pop-culture gifts.
Ride the wild Codzilla
After browsing for souvenirs, head over to the waterfront for the weirdest, yet most fun, boat ride you'll likely ever take: Codzilla. This hilariously-named speedboat will take you out on Boston Harbor, while blasting loud music, for a ride you'll never forget. Codzilla is definitely not for the squeamish or faint of heart!!
Dinner & a Show
Rest up for a bit, then get decked out in your flashiest disco-like getup to head across the Charles River to Cambridge for a fun night.
Start off with dinner at Harvest in Harvard Square, which features a seasonal menu based on New England-local ingredients.
After a delicious dinner, head down the street to OBERON for one of the most unique experiences you'll have during your 3 days in Boston: The Donkey Show.
Put on by the American Repertory Theatre, The Donkey Show is part theater and part nightclub. The premise is a remake of Shakespeare's Midsummer Night's Dream in a 1970s disco club, a la Studio 54. The show happens around you while you're enjoying a cocktail or two – and hopefully dancing your heart out!
Day 3 of 3 Days in Boston Itinerary
Brunch & a Walk
Fuel up with a delicious brunch at Cultivar, located in the Ames Hotel. The menu is small but quite creative!
After brunch, walk down State St. toward the Boston Harbor. Along the way, you'll see the Old State House and site of the Boston Massacre.
Boston Whale Watching Tour
Your post-brunch walk will take you straight to Boston Harbor Cruises dock, which organizes whale watching tours in conjunction with the New England Aquarium.
Boston is a great spot for whale watching tours. On a Boston whale watching tour, you might encounter Finback, Humpback, and Minke whales.
Boston Harbor Cruises' whale watching tours include a guide that not only helps you spot the whales, they'll also tell you all about that type of whale and each whale individually. They do a great job of tracking the whales over the years and even give them names, like Etch a Sketch!
Lunch by the Harbor
If you decided to do an early breakfast and whale watching tour, stop to grab lunch before your next stop. The Chart House is located nearby the Boston Harbor Cruises dock and has excellent steaks, seafood, and sandwiches.
Check out the Aquarium
After lunch, check out the New England Aquarium where you can learn about a variety of fish, penguins, seals, sharks, and an Octopus.
In addition to the aquatic animal exhibits, the New England Aquarium has an IMAX theater. The IMAX theater regularly screens 3D documentaries on animals and nature – though occasionally you might be able to catch the latest 3D children's movie.
Enjoy a delicious Italian Dinner
Head to Boston's Little Italy, aka the North End, for one of the best Italian meals you'll ever have. If you pick only one thing from this itinerary to fill your 3 days in Boston, make it this one!
You can't go wrong with pretty much any restaurant on Salem St or Hanover St, but 2 of my favorites are Neptune Oyster and Lucca. Many of the restaurants in the North End are family-owned and operated, so eating in the North End is like visiting your favorite Italian grandma for Sunday family dinner!
After dinner, pop by Mike's Pastry for a cannoli. If you need to pep up, grab an espresso at Caffe Vittoria, instead.
Check out the Improv Theater
Your 3 days in Boston have come to an end – but don't be sad, because it's time to laugh the night away at Improv Asylum. I've always had a good night when attending the shows put on by Improv Asylum.
The cast is absolutely hilarious and they do an excellent job at interacting with the audience. If you're lucky, you might get picked to participate in a sketch or 2!
Extra time: more than 3 days Boston itinerary
If you have extra time in Boston or not keen on everything in the itinerary above, here are a few more ideas on what to do during your 3 days in Boston itinerary.
Go to Fenway Park
Pop by Fenway Park for a tour of the Major League Baseball's oldest baseball park. If you're in town during baseball season, I highly recommend catching a Boston Red Sox game, too.
Explore Beacon Hill
Just beyond the Boston Common is Boston's Beacon Hill neighborhood. Beacon Hill is known for its brick row houses covered in ivy and cobblestone streets surrounded by brick sidewalks. It's a bit like stepping back in time!
Catch a Concert
If you enjoy live music, the House of Blues in the Fenway neighborhood or Middle East in Cambridge are the best small live music venues in the area.
Visit Harvard
Cross the Charles River via the Red Line train to Harvard Square. Wander around the grounds of the US' most well-known higher education institutions, Harvard University.
Harvard Square also has a lot of great restaurants and cafes, as well as shopping.
Play at the Museum of Science
Be a kid for a day at the Museum of Science, my absolute favorite museum in the Boston area. Learn about dinosaurs, experience what it feels like without gravity, freeze your shadow, watch an IMAX film, and more.
---
Where to stay in Boston
$$ The Boxer
The Boxer is the best value hotel in a city that has no budget-friendly options. This 4-star boutique hotel is in a historic building dating back to 1904 with a great location near Haymarket. The sophisticated rooms are decked out with industrial-chic interior decor and suites include city views and marble bathrooms. Thre's also a 24-hour fitness center and a restaurant and bar on site.
Book Now | Compare Prices for Later | Read Trip Advisor Reviews
$$$ Colonnade Boston Hotel
The Colonnade Boston Hotel is a great place to stay in the city located directly across from the Prudential Center skyscraper in Back Bay. The sophisticated and modern rooms offer floor to ceiling windows and cushy pillow-top mattresses for a great night of sleep. There's a great French restaurant on site as well as a killer rooftop pool, deck bar, and a fitness center all with amazing city views. Thre's also a business center on site.
Book Now | Compare Prices for Later | Read Trip Advisor Reviews
$$$$ Four Seasons Boston
The Four Seasons Boston is where to stay in the city if you're looking to treat yourself to the ultimate luxury experience. Located in Back Bay, the Four Seasons Boston is only a 5-minute walk to China Town and the subway stop. The rooms are elegant and suites have spacious rooms with separate living rooms and private balconies, some with garden views, and kitchenettes. Don't miss out on the gourmet restaurant and cocktail bar on site as well as spa, indoor pool, sauna, fitness center, business center, and hot tub.
Book Now | Compare Prices for Later | Read Trip Advisor Reviews
---
Author's Bio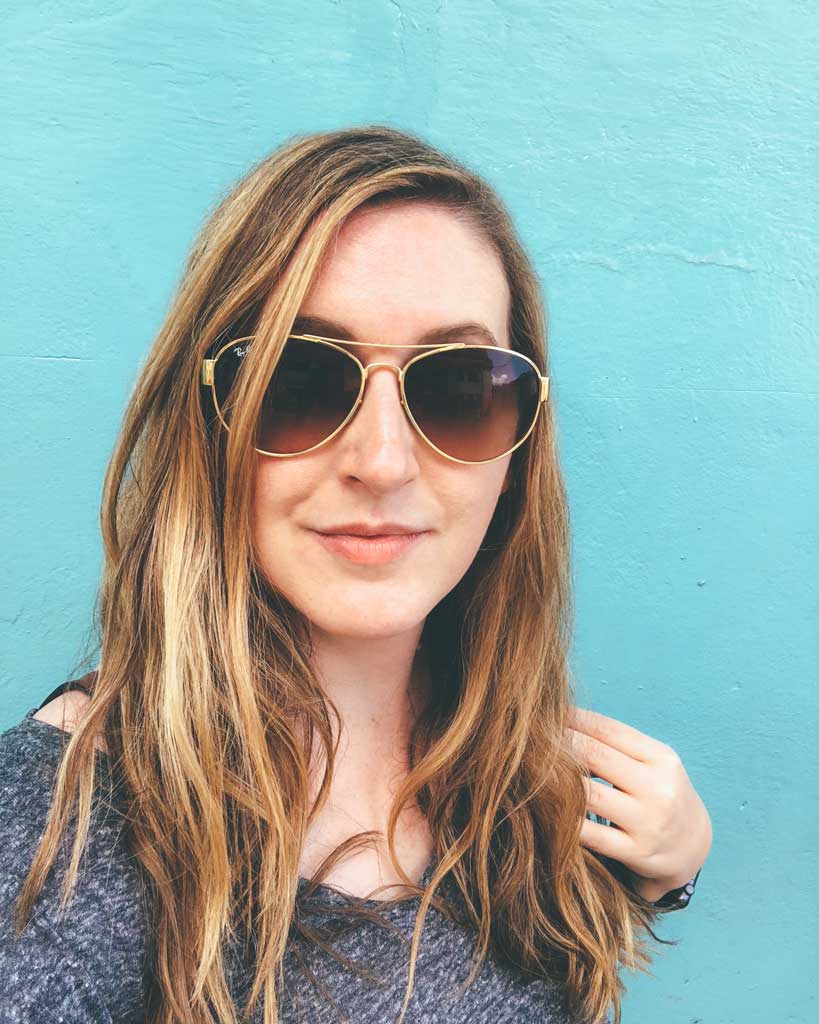 Meg Frost is a Boston-based tech nerd who escapes her day job by writing about travel at Frost + Sun. She likes sunny adventures, testing the latest travel tech and gadgets, spoiling her niece, and the cool blue.
Like Megan and Scott, she also enjoys naming random animals that she comes across on her travels.
Follow along on her latest adventures on Facebook, Instagram and Twitter.
---
Disclaimer: This post contains affiliate links. By booking a hotel through our site we receive a small commission at no extra cost to you.
Found this post on how to spend 3 days in Boston itinerary helpful? Bookmark this post for later or share the love on Pinterest below.