For a city whose municipality only covers 48 square miles, there are so many incredible things to do in Boston. In fact, Boston is jam-packed with historical sightseeing, great food and drink, top-notch museums, and of course, a few storied sports arenas. Not to mention a global pioneer in higher education, biotechnology, healthcare, and innovative startups, Boston is a vibrant, ever-changing mix of the impressively old and refreshingly new — on one corner, a building that's older than America itself; on the next corner, a brand-new, small-plates, farm-to-table tapas restaurant with live performances every weekend.
Boston is simultaneously imbued with the significance of its venerable history and famous figures, and the vital spark of the many students who flock here each school year — some who will call Boston home after they graduate and continue to inject new and exciting energy into the city for years to come.
To conquer it all, you're going to need a Boston sightseeing guide — because those 48 square miles are made of nearly entirely narrow, winding, one-way streets (kidding! Sort of) not to mention there are plenty of cool neighborhoods in Boston to explore.
We'll take you through the classic, can't-miss historical landmarks around town, the cornerstone buildings and sports stadiums and museums and universities and libraries that make Boston, well, Boston — and we'll make sure to add a few of the off-the-beaten-path gems around town for good measure.
We'll even hop outside of the official 48 square-mile radius to a few of the places to visit in Boston adjacent cities that, while technically outside city limits, are essential to the area's character and charm. So let's grab a Sam (Adams) and some chowder and take in the city upon a hill!
Better yet, this guide will help you pick the best things to do in Boston if you're a first-time visitor, but spoiler alert even if you're a seasoned visitor to Boston, you'll find these suggestions helpful too!
Check out our carefully curated Boston itinerary to help you plan your trip too!
Disclaimer: This post may contain affiliates.
Amazing Places to Visit in Boston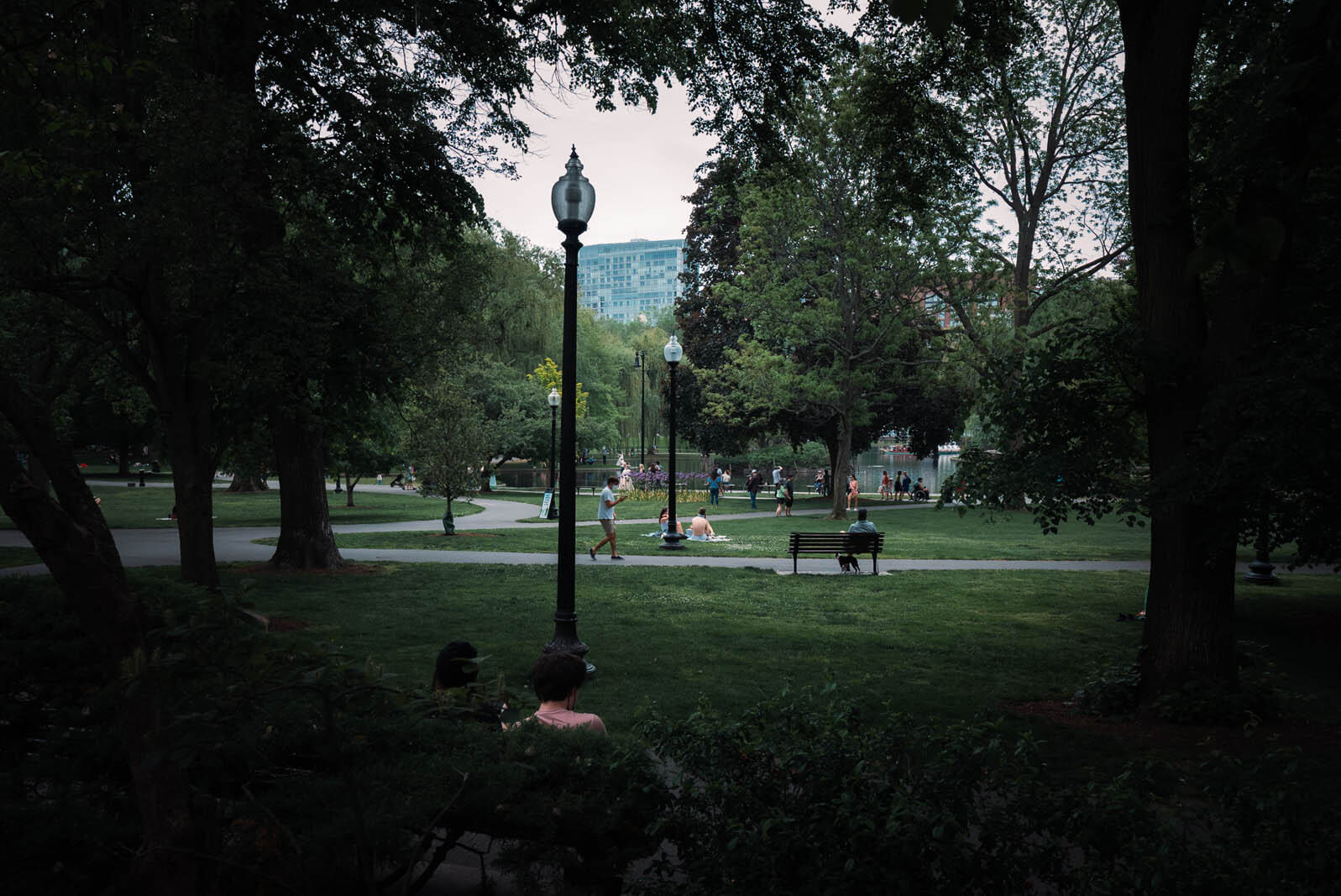 Boston Sightseeing: PARKS AND REC
Despite its urban setting, Boston is home to a number of vibrant green spaces and well-curated city parks. Many of these can be attributed to Frederick Law Olmstead, the legendary landscape architect and park designer who is credited with designing not only Central Park, Prospect Park, and the U.S. Capitol Grounds, but also the "Emerald Necklace" of Boston greenspaces stretching from Mattapan to Boston Common.
Here are just a few of the amazing places to visit in Boston to check out the city's urban greenspaces, especially on a beautiful day.
Boston Public Garden
4 Charles St, Boston MA
Within the Emerald Necklace, you'll find the legendary Boston Public Garden, established in 1837 as well as Boston Common, originally established in 1634, and the oldest city park in the United States!
The Boston Public Garden is one of the best things to see in Boston and is known as the first public botanic garden in America as well as for its English landscape garden style (designed by Olmstead) and of course, its famed pond and Swan Boats (which are seasonally available to ride).
The park is especially beautiful in the spring and summer months (we are huge fans of traveling in spring in New England in general) as the flowers in bloom really make it extra beautiful.
Boston Common
139 Tremont Street, Boston MA
The adjacent Boston Common was historically known first as farmland, and once established as a public park, as a political gathering and protest site (maintaining its identity up to present day!).
Boston Common is also known for its in-house Shakespeare troupe, the Commonwealth Shakespeare Company (performing every summer for free in the park!).
Grab a pie from the nearby Upper Crust Pizzeria (683 Tremont Street, Boston) and settle in for an al-fresco dinner and a show!
Fenway Gardens
1200 Boylston Street, Boston
Not far from the Commons and Public Garden is another jewel in the Emerald Necklace — the Fenway Gardens. In 1943, the Fenway Gardens transformed into the Fenway Victory Gardens, as a reaction to World War II-era rationing and a need for local produce supply.
The victory gardens are composed of over 500 individual plots and are tended to by over 400 community members from every neighborhood in Boston.
Fenway Gardens are one of two still-operating victory gardens and the only one to have maintained a continuous location. The gardens are open daily to visitors and are one of the best things to do in Boston if you're passionate about a sustainability and community project that has gone on for over seventy years!
Franklin Park
1 Franklin Park Road, Boston MA
Another worthy stop on the Emerald Necklace tour and best places to visit in Boston for outdoors is its crown jewel — Franklin Park located in the center of the Jamaica Plain, Roxbury, and Dorchester neighborhoods of Boston.
Franklin Park is massive — 527 acres of green space, tennis courts, a golf course, a cross-country course, basketball courts, soccer, and baseball fields.
In addition to its many recreational spaces for team sports, running, and trail-walking, Franklin Park is home to the Franklin Park Zoo, a 72-acre zoo within the park featuring educational programming, tours, and children's camps.
Visit Franklin Park Zoo year-round for one of the best educational and family-friendly things to do in Boston! Be sure to secure your tickets in advance here.
Arnold Arboretum of Harvard University
125 Arborway, Boston MA
Still on a nature kick? Jamaica Plain's Arnold Arboretum of Harvard University is the perfect place to spot a diverse collection of plants and tree species throughout its 281-acre green space.
The living collection, archives and library, and herbarium support research not only at Harvard's laboratories but for researchers and scholars around the world.
For those of us who don't consider ourselves seasoned botanists, there are a variety of guided tours and app-based manuals to help identify species throughout the arboretum.
And it goes without saying — in addition to its significant scientific and societal benefit, the arboretum is really beautiful, and well-enjoyed by simply strolling through it on a fall day in Boston.
Boston Sightseeing: HISTORY AND LOCAL HAUNTS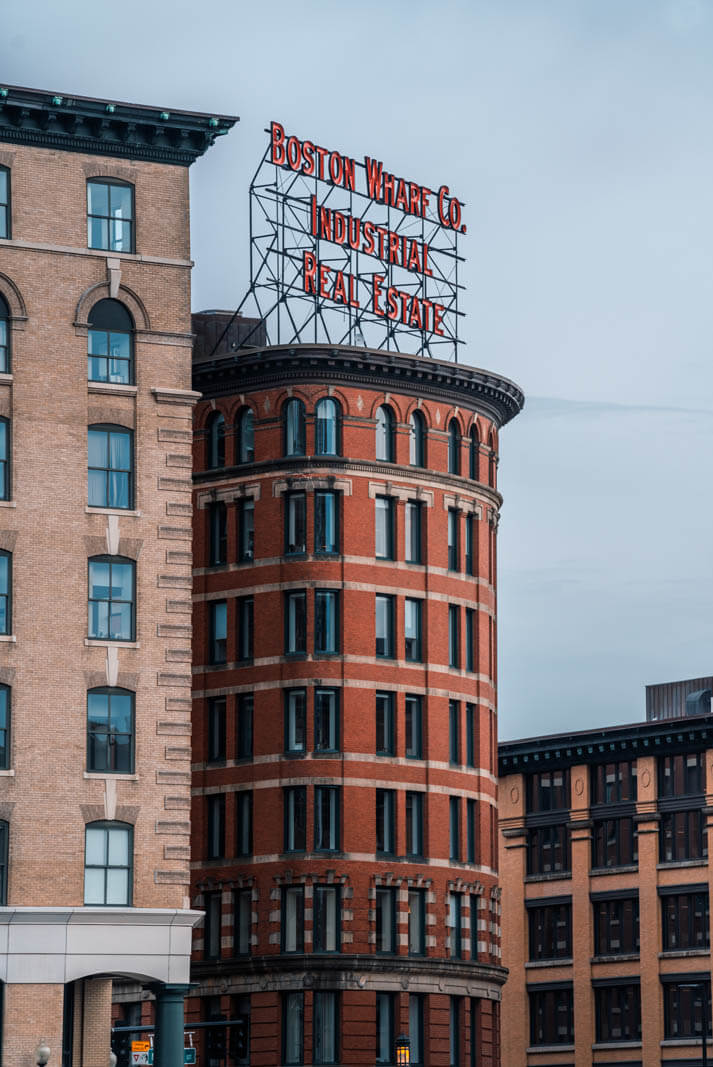 Old City Hall
45 School St, Boston, MA
While not everything remains, Boston has managed to preserve an impressive number of historical buildings and landmarks, some dating back to before the establishment of the United States.
Be sure to check out Old City Hall, the site of both the first city hall as well as the original location of America's first public school, the Boston Latin School.
While the building is now primarily used for retail and offices, the exterior has been maintained, including a bronze statue of Benjamin Franklin from 1856.
Old State House
206 Washington St, Boston, MA
Just around the corner from the Old City Hall is the Old State House, the site of the original Massachusetts provincial legislature as well as the Boston Massacre (the first bloodshed of the Revolutionary War).
This is one of the best historic places to see in Boston as you're exploring the Freedom Trail sites. Old State House is the oldest surviving public building in the city which now houses a museum. Admission includes a visit to the Old South Meeting House too.
If you happen to be visiting during the 4th of July holiday, you can witness the annual reading of the Declaration of Independence off the balcony just as it was on July 18th, 1776.
Old South Meeting House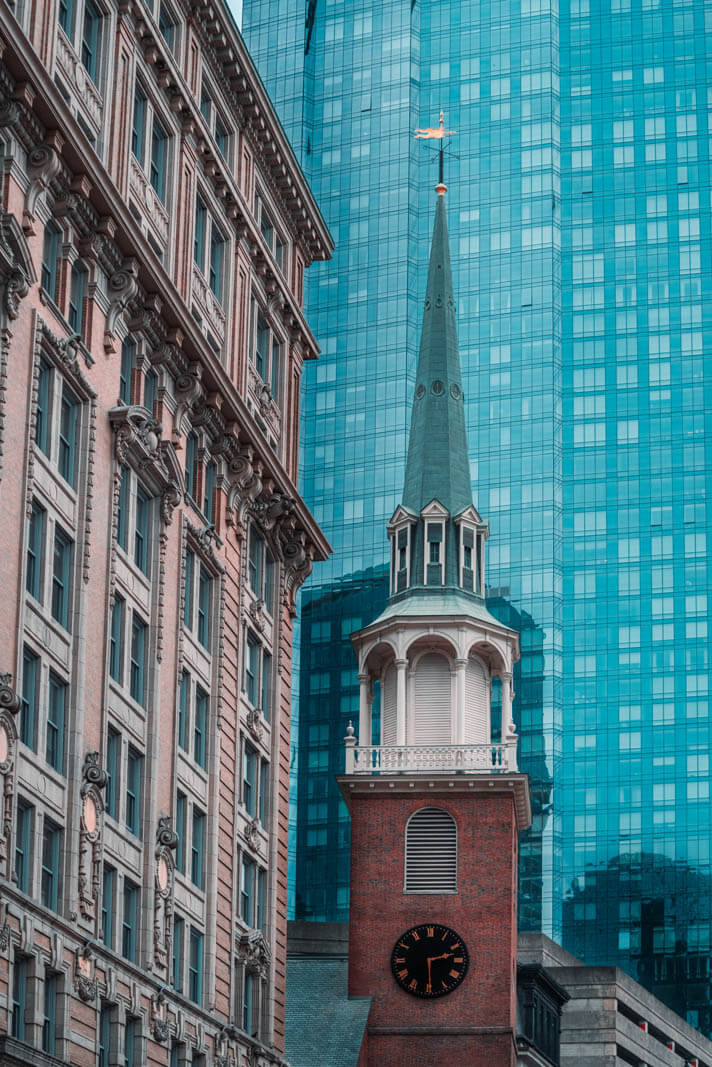 310 Washington St, Boston, MA
Down the street from the Old State House is the Old South Meeting House — built in 1729 and originally functioning as a Congregational church building, it was the organizing site of the Boston Tea Party on December 16th, 1773 and is another stop along the Freedom Trail.
The Old South Meeting House was almost destroyed in the Great Boston Fire of 1872 (Boston's largest and most damaging fire to date), but was saved by the arrival of a fire engine traveling in from Portsmouth, New Hampshire (it reached the city quickly by train!).
Today, this colonial and American Revolutionary historic site serves as a historic museum. Admission includes a visit to the Old State House too.
Trinity Church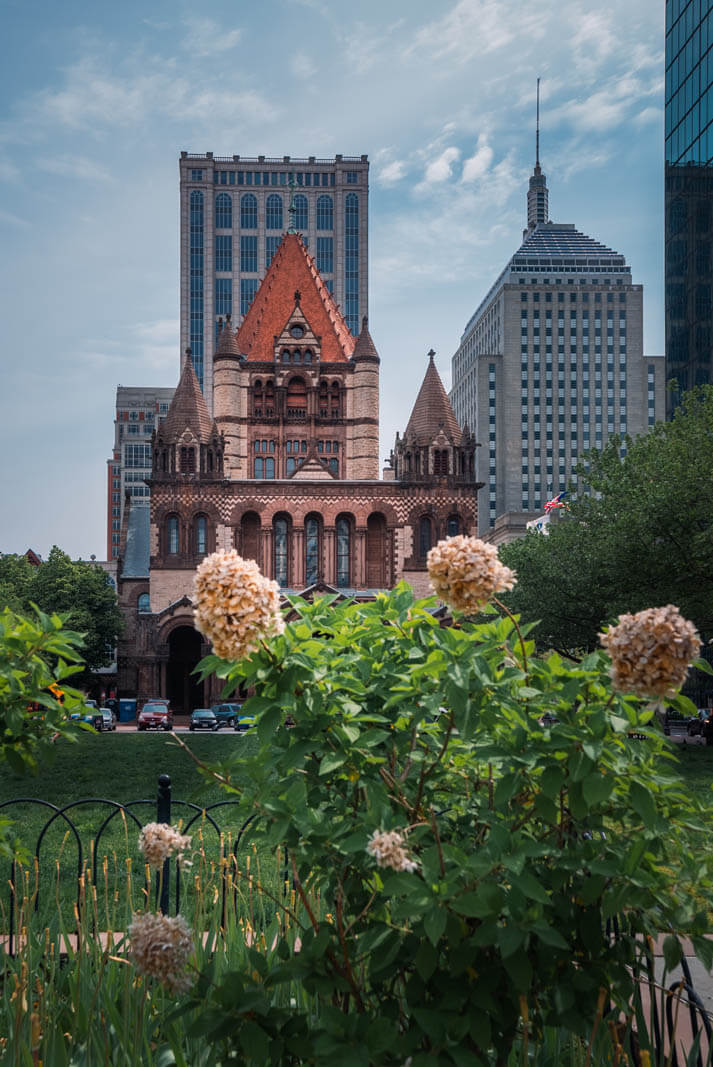 206 Clarendon St, Boston, MA
Another iconic place to see in Boston is the Episcopal Trinity Church at Copley Square in Back Bay— whose original Summer Street location was destroyed in the Great Boston Fire of 1872.
Rebuilt from 1872 to 1877 by famed architect Henry Hobson Richardson, the Trinity Church's signature style (now known as Richardson Romanesque) full of archways, heavy doors, a distinct organ system, and a large tower were indelibly influential to future American buildings of note.
Today, the Trinity Church is still a functioning parish focused on community engagement through music and social justice, partnering with the Greater Boston Interfaith Organization, Habitat for Humanity, the Walk for Hunger, and their own Trinity Boston Foundation, dedicated to improving the lives of young people of all faiths and no faiths in Boston.
Trinity Church is available for visits through its tours, services, concerts, and speaker series.
Massachusetts State House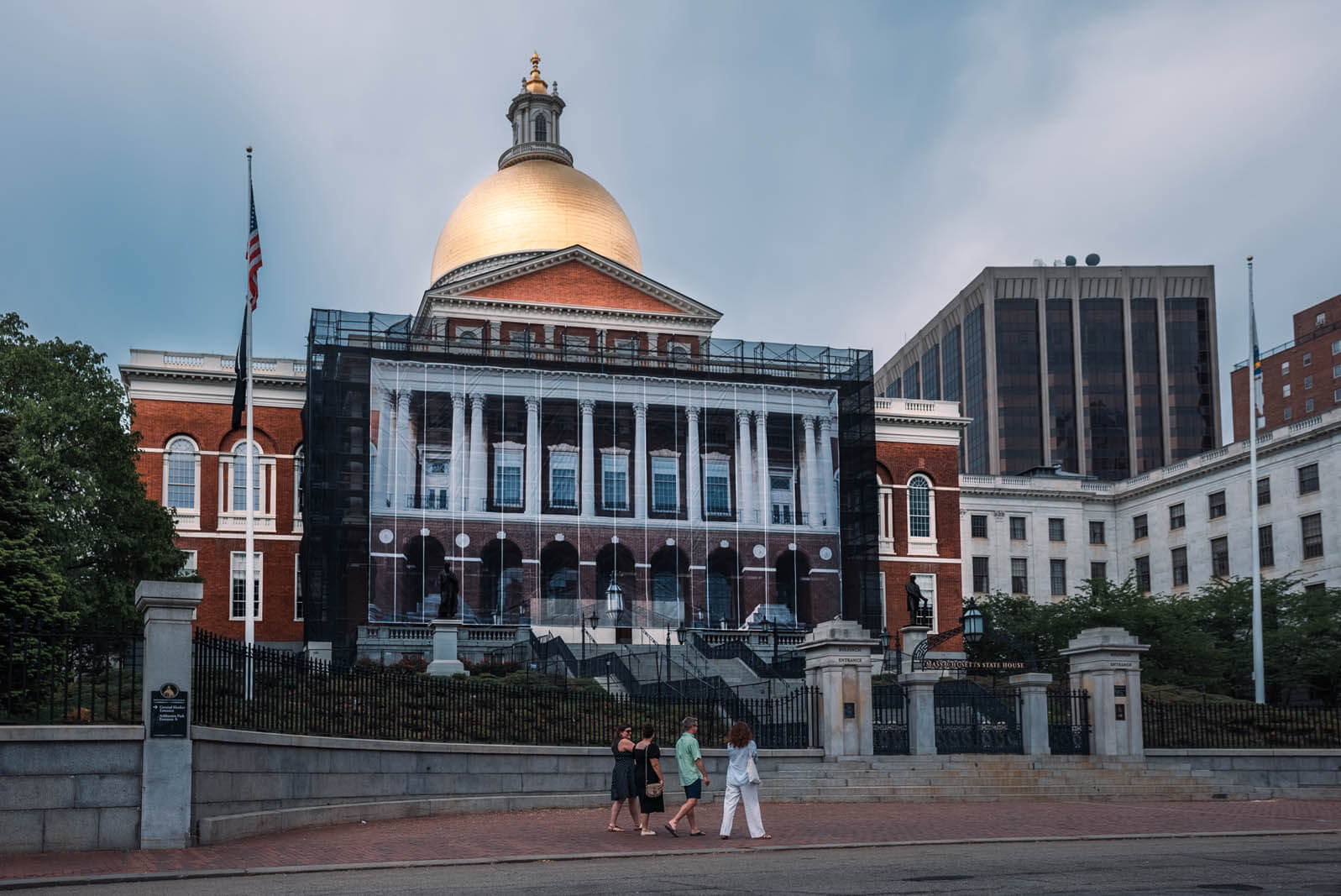 24 Beacon St, Boston, MA
The modern-day Massachusetts State House is another one of the essential things to see in Boston. Designed by architect Charles Bullfinch and completed in 1793 at over five times the initial budget estimate (a theme that would be repeated 200 years later during Boston's massive, sixteen year-long, Big Dig construction project), the Massachusetts State House has served as the site of the state legislature since its opening and features design elements and nods to the founding political figures of the United States.
The Statehouse was built on land previously belonging to John Hancock, had its cornerstone laid by Samuel Adams, and its famous dome roof was built out of copper by Paul Revere's copper roofing company.
The signature gold leaf was later added in 1874, removed during World War II out of airstrike concerns, and re-gilded again in 1997.
Inside the State House sit the Massachusetts House of Representatives and Senate, as well as slightly off-kilter touches like the "Sacred Cod" — a statued tribute to Massachusetts's reliance on the fishing industry for its economy.
The State House offers on-site tours — make sure to reserve tickets in advance and to leave 45 minutes for the complete tour.
The Freedom Trail
139 Tremont St, Boston, MA
Several of the above historical landmarks can also be found on Boston's Freedom Trail, a 2.5-mile walk through significant sites from the 17th, 18th, and 19th centuries in the city's Revolutionary history.
While you can tour the Freedom Trail unofficially by following the painted red line of the itinerary, it's best to book a tour in order to gain the full context of each historic site. You also have the option to do a self-guided Freedom Trail tour using your smartphone or a guided walking architecture tour along the Freedom Trail.
Walking the Freedom Trail is a great way to pack in a lot of history into a short period of time on your Boston sightseeing trip.
Boston Tea Party & Ships Museum Tour
306 Congress St, Boston, MA
While you're learning about Boston's storied history, you may want to know more about the fabled Boston Tea Party. Starting a tradition of disobedience that would carry Bostonians well into the 21st century, Revolutionary-era citizens protested the lack of taxation on British tea imports by dumping said tea into the harbor.
Make sure to leave time for a Boston Tea Party & Ships Museum tour to take part in an interactive walk through the museum and surrounding full-scale replicas of the tea party's ships. The entire experience is meant to take you back to 1773 and relive these historic events that forever shaped the history of our country.
And for those who are more interested in drinking tea than dumping it in the harbor, there are of course, tea-themed gift shops for all of your souvenir needs.
Ghosts and Gravestones Tour
200 Atlantic Avenue, Boston, MA
Maybe an afternoon of strolling through the many historic places to visit in Boston has left you feeling like there are more than a few spirits of the Revolution lingering around town.
Well, far be it for us to tell you whether ghosts are real or not, but we'll let you decide for yourself at the Ghosts and Gravestones Tour.
Led by a "17th-century gravedigger", you'll wander through the haunted landmarks of town and learn about the grave-robbing scandals of yore, the infamous Boston Strangler cases, and the lives and deaths of Boston's most prominent historical figures.
Note that this true-crime-packed tour is not for the faint of heart or young children. Book your tickets in advance.
Take a Day Trip to Salem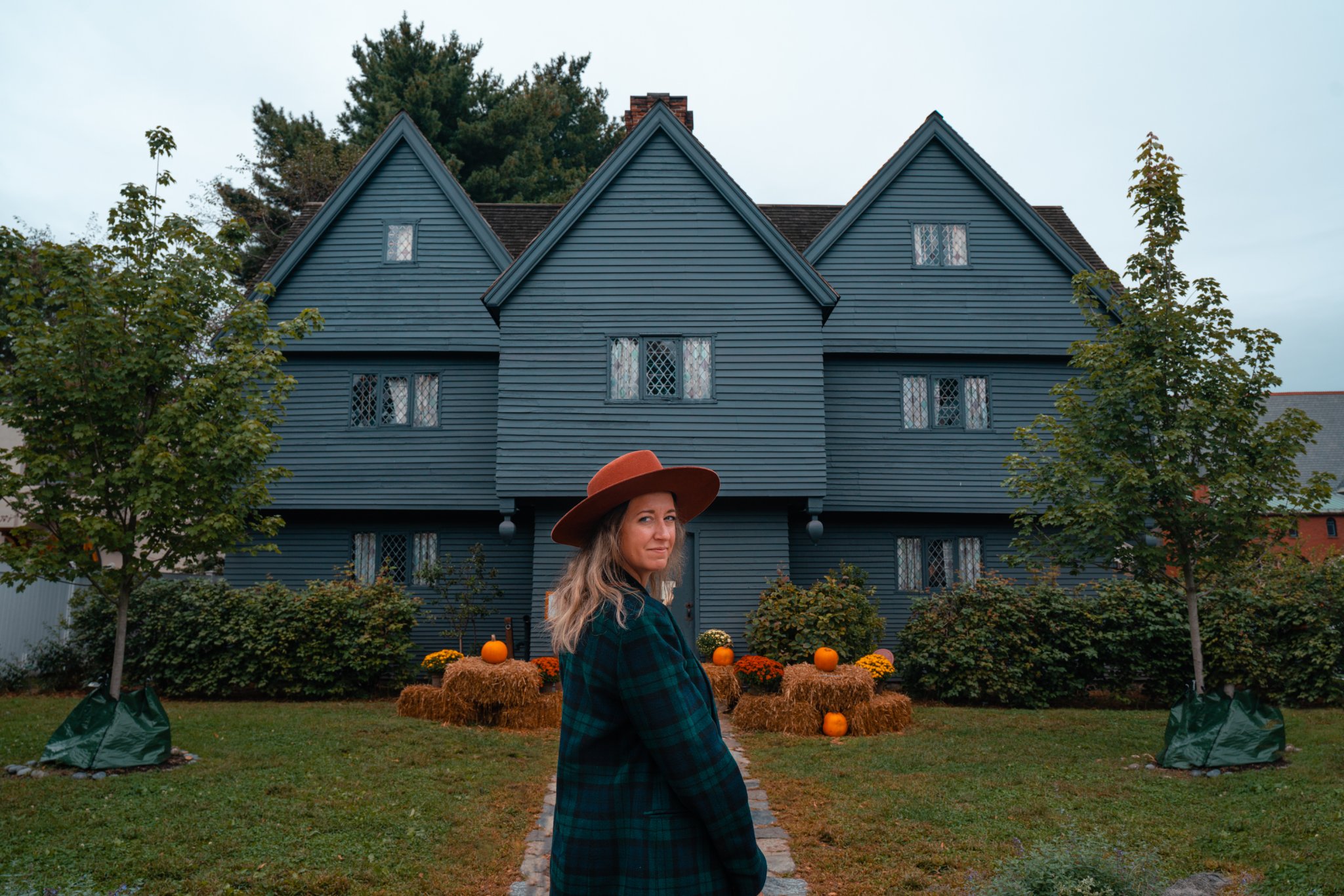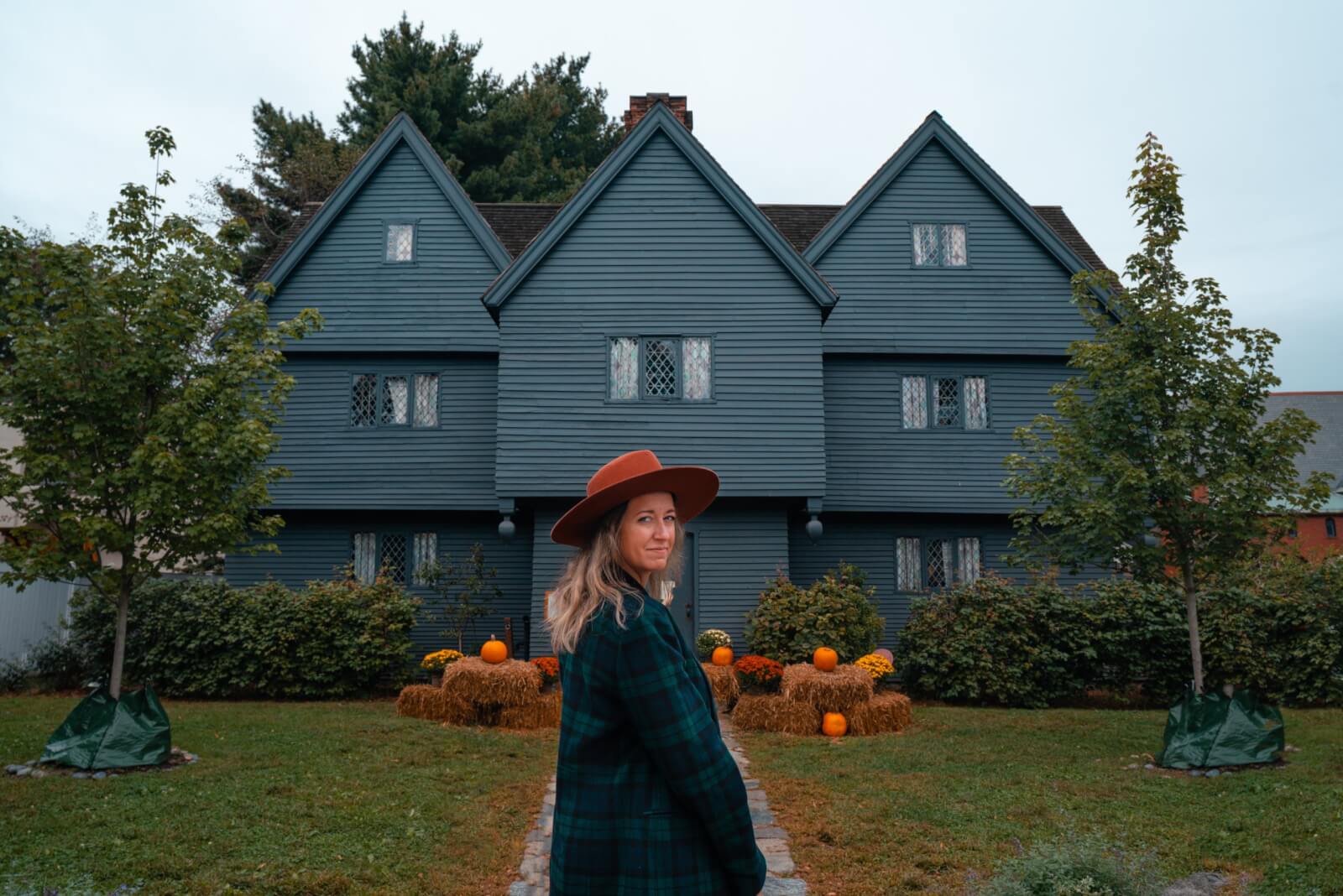 If your interest in ghosts also extends to witchcraft, may we suggest a day trip to nearby Salem, Massachusetts. Salem is approximately a 40-minute drive from Boston, a 30-minute ride on the MBTA commuter rail, or a 50-minute ferry (available seasonally).
Salem, originally home to the indigenous Naumkeag people, was taken over and colonized in 1626 by European settlers. Salem would go on to be the primary site of the century's witchcraft trials, in which hundreds of people were falsely accused of practicing witchcraft and 19 were executed by hanging.
As you can imagine, there are plenty of historic things to see in Salem which is why if you have the time we recommend adding this to your places to see in the Boston area during your visit! And if you know you'll love this spot as much as we did, consider spending the night and check out our guide for where to stay in Salem.
Here are a few points of interest to check out on your visit!
Salem Witch Trial Victim Memorial (24 Liberty Street, Salem) and Salem Witch Museum (19 ½ Washington Square North, Salem) combines the history of the perfect storm of Puritan religious fanaticism, neighbor disagreement, racism, and misogyny that led to the undue persecution of the victims, memorialized in Salem in a park dedicated to those who lost their lives.
For additional context on the Salem Witch Trials, visit the Salem Witch Museum. The museum offers historic context and immersive exhibitions detailing the ordeal with a human rights lens (please note, due to the serious subject matter the museum is not recommended for young children).
Peabody Essex Museum (161 Essex St, Salem) offers a fantastic mix of classical and contemporary art, with rotating galleries of everything ranging from historic local artists and Salem-focused pieces to collections of "Hello Kitty" memorabilia.
There are so many historic and witchy things to check out in Salem in addition to other great sightseeing options like shopping. Oak & Moss (143 Washington Street, Salem) and Roost & Company (40 Front Street, Salem) are both great to check out and sister stores.
Oak and Moss is the perfect place to get your botanist fix, as beautiful potted succulents and houseplants abound (as do stylish homewares!).
Roost & Company is a unique gift shop, featuring witty pop-culture stationery, luxe candles, and delightful tchotchkes for your friends and family.
The Village Silversmith (186 Essex St, Salem) is a great stop for the budding crystallogist. This shop is a long-standing pillar of the community offering a wide selection of high-quality minerals, rocks, crystals, and crystal-themed jewelry, curated by knowledgeable staff.
Oh, and if you're a Halloween lover like us, you might want to check out all the famous Hocus Pocus filming locations in Salem while you're at it!
Boston Sightseeing: WALKING, READING, & SHOPPING
Beacon Hill
Some of the best Boston sightseeing is found on its cobblestone streets. And where better to wander some of the oldest blocks in the city than in Beacon Hill, the neighborhood just north of Boston Common. Beacon Hill is the site of some of Boston's oldest residential buildings, built-in Federal row house-style — the architectural aesthetic prominently developed between 1780 and 1830 and displayed most famously at the White House.
Several of Beacon Hill's most famous row house residents include notable author Louisa May Alcott, poet Sylvia Plath, and former Secretary of State Daniel Webster.
Wear walkable shoes (it really is a hill) and stroll one of Boston's most picturesque (and pricey!) neighborhoods, and whatever you do, stay off Zillow. It's not worth it!
The Sevens Ale House (77 Charles St, Boston, MA) is a great place to grab a brew at this delightfully cheery, local pub serving up chowder and hard ciders. They also have some great merch, like their fashionable beanies.
Black Ink (101 Charles Street, Boston, MA) is a stationery and gifts shop specializing in "unexpected necessities". Serving the neighborhood since 1994, head here to pick up a Jane Austen tarot deck, a zombie-themed puzzle book, a set of rubber stamp letters, Bananagrams, an avocado holder, a bamboo sake bottle…you get the idea.
Almost any unexpected necessity can be found at Black Ink, and their friendly, knowledgeable staff are a must-visit among things to do in Boston!
Back Bay
Another shopping hotspot and must-visit among things to see in Boston is Newbury Street. A long thoroughfare stretching across the neighborhood of Back Bay, Newbury street is known for its high-end designer boutiques, independent shops, and top-notch food and drink.
Johnny Cupcakes (279 Newbury Street, Boston, MA) is a Boston-based serving up fun and funky pop-art and confectionary-themed t-shirts since 2001.
Alan Bilzerian (34 Newbury Street, Boston, MA) is a stylish boutique specializing in the latest designer fashions housed in a curated collection with cutting-edge trends!
More interested in cooking than couture? Head to the Boston Olive Oil Company (253 Newbury Street, Boston, MA) for a plethora of artisan flavors, sauces, vinegars, and elevated entertaining serving dishes.
Still hungry? Head to longtime favorite Stephanie's on Newbury (190 Newbury Street, Boston, MA) for sophisticated comfort food. Try their buttermilk griddle pancakes for brunch, the Stephi's chunky chicken salad (roasted chicken, capers, toasted almonds, romaine lettuce, mayo, toasted seven grain), or the Boston Cream Pie for dessert!
And don't forget to head back to Newbury Street to Trident Booksellers and Cafe (338 Newbury St., Boston, MA), a family-owned and operated independent bookstore and café and the site of regular writers' groups, trivia nights, and open mic nights.
And if you need a little walk, be sure to admire the gorgeous architecture of this neighborhood as you stroll between some of these amazing places to see in Boston.
Copley Square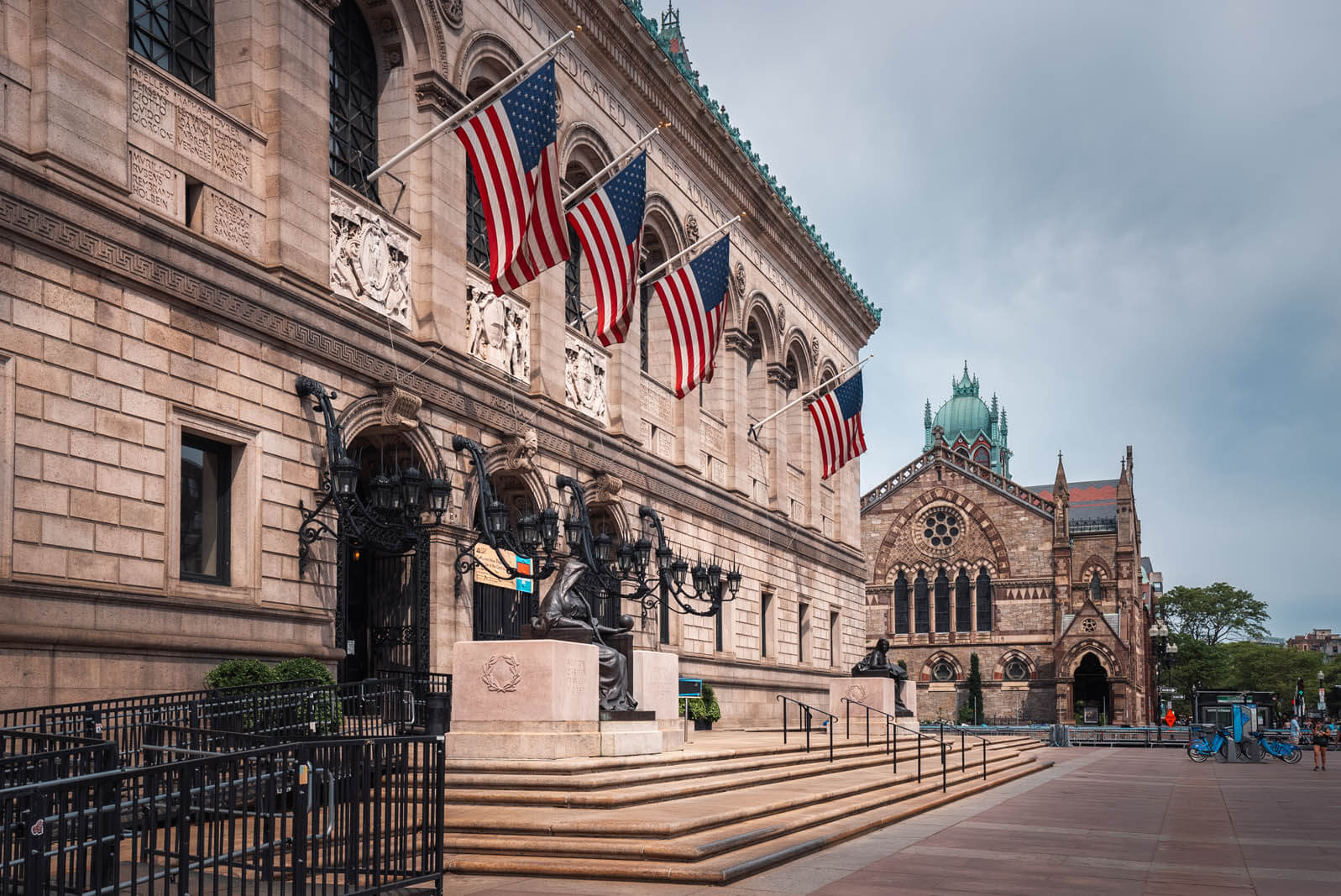 Your next stop on the best things to do in Boston tour is Copley Square. Adjacent to Back Bay, Newbury Street, and the Trinity Church is the neighborhood named after painter John Singleton Copley and once known as "Art Square".
Located at the Southeastern corner of Copley Square is Copley Place (100 Huntington Ave., Boston, MA), an upscale shopping center chock-full of designer duds in a pleasing setting.
Copley Place also has its own Legal Seafood location — a perfect way to try some of the city's most notable chowder after a long day of browsing.
While you're in Copley Square, stop in for a drink at the Fairmont Copley Plaza Hotel (138 St. James Ave., Boston, MA), a striking landmark hotel originally built in 1912.
Head inside to the OAK Long Bar and Kitchen and try a Polar Eclipse cocktail (Hendrick's gin, pomegranate, lemon, demerara, grapefruit bitters) or one of chef Zaid Khan's signature sandwiches, like the Tasty Bird (smoked & grilled chicken thighs, mama lil's peppers, crispy bacon, saffron mayo, bibb lettuce, tomato, served on a ciabatta roll).
If you'd like to fit in amongst the many college students of Boston, you're going to need to study. Head directly to the Boston Public Library Main Branch (700 Boylston St, Boston, MA) for a look through their over 22 million volumes (looks like you'll be there for a while).
The Boston Public Library is not only the third-largest library in the United States but also one of the most breathtakingly well-designed, making our list of the most beautiful libraries in the world.
Designed by the famed architectural firm McKim, Mead, and White in 1888, the sweeping edifice (now known as the McKim Building) was modeled after the Bibliotheque Ste-Geneviève in Paris.
The BPL houses a variety of important works, including several early edition Shakespeare texts, the personal library of John Adams, the abolitionist papers of William Lloyd Garrison, and the grand piano of composer Walter Piston.
The library is one of the essential places to visit in Boston for both its beauty and its substance.
Downtown Boston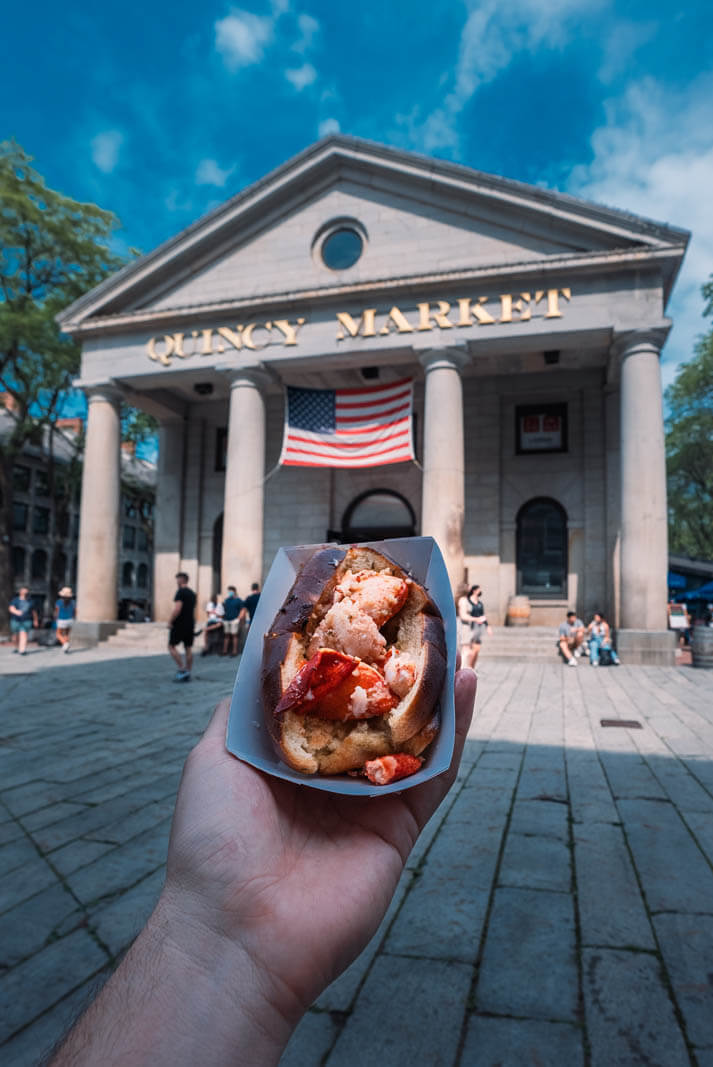 If you haven't yet shopped until you dropped, you'll want to make sure to visit Quincy Market and Faneuil Hall (4 South Market Street, Boston, MA). Modern-day stores fill buildings dating back to the 1700s in this eclectic mix of old and new.
Snag a popular Black Dog t-shirt without trucking it to Martha's Vineyard, or grab a "Wicked Smaaht" embroidered cap at Stitch by Stitch.
Check out the Boston Art Gallery full of beautifully illustrated paintings of city landmarks or grab a bite to eat at one of the many quality food kiosks in Quincy Market.
Be sure to try Boston Chowda Co. (after all, how else will you determine your favorite Boston chowder?!), Pizzeria Regina (an outpost of the famous Boston pie company, The Boston & Maine Fish Co. has an incredible lobster roll, and the Salty Dog Oyster Bar & Grill — we recommend the Pickey Pickey platter (Fried Clams, Scallops & Shrimp with Onion Rings to share).
While we're on a reading kick, let's check out some of the other notable bookshops in town. Brattle Book Shop (9 West St, Boston, MA) in Downtown Crossing is one of America's oldest and largest used bookstores, featuring over 250,000 items — general titles, rare and antique books, and most crucially, a fantastic outdoor sales section.
Originally founded in 1825, the Boston-based Gloss family has run the shop since 1949. Owner Ken Gloss, an expert in appraising books frequently appears on the classic Antiques Roadshow for his knowledge on rare and valuable out-of-print editions.
Make sure to stop by this treasure on your Boston sightseeing tour!
Cambridge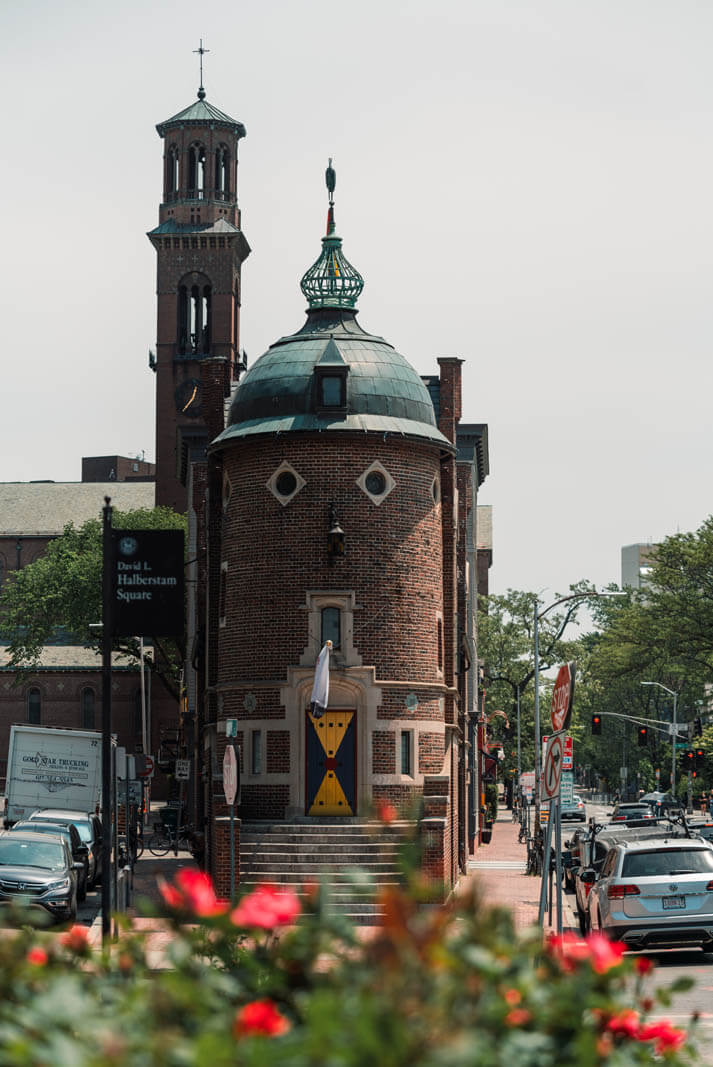 Cambridge is where you can find a few of the highest and most prestigious educational institutions in the United States and offers more incredible places to see in Boston, especially for book lovers!
Not too far over in Cambridge is the Harvard Bookstore (1256 Massachusetts Ave., Cambridge, MA), which, contrary to popular belief, is not officially affiliated with Harvard University.
This independent shop is known for its wide selection of new and used titles and collectible items from its varied customers — the most amusing of which has to be a hand-scrawled note from the stationery of the Sheraton Hotel with the phrase "I cannot contain my loathing for Kant."
Another excellent option in Cambridge is Porter Square Books (25 White St., Cambridge, MA), the frequent site of book signings and exclusive talkbacks.
Boston Sightseeing: TOURS BOATS & BASEBALLS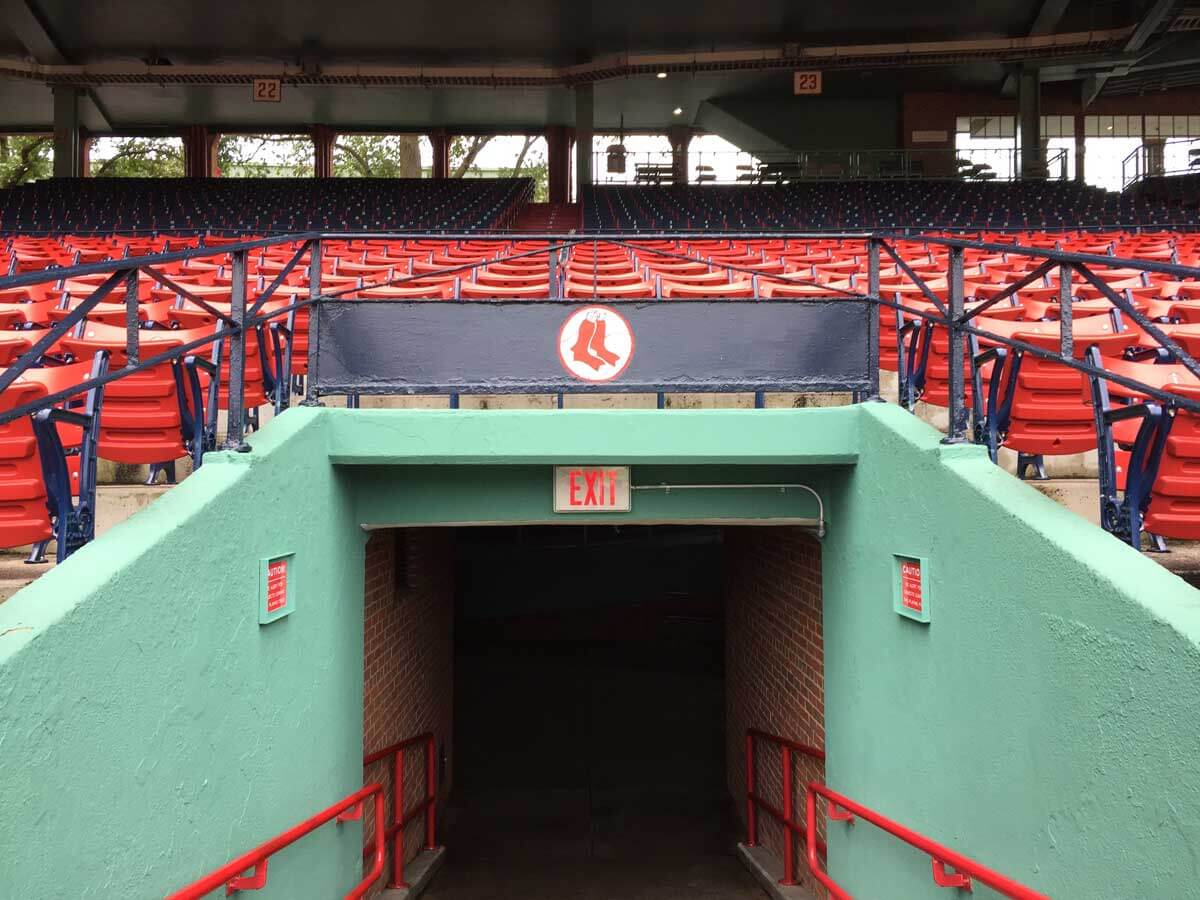 90 Minute Historical Sightseeing Cruise
One Long Wharf, Boston, MA
You may have noticed that Boston's waterfront location makes it an ideal city to explore by boat. There are several excellent options for doing so — try a 90 Minute Historical Sightseeing Cruise sailing past the USS Constitution, Tea Party ships, and Old North Church with a guided narration of Revolutionary History and story of the Boston Light, the country's oldest continuously manned lighthouse in the country.
Boston Harbor Sunset Tour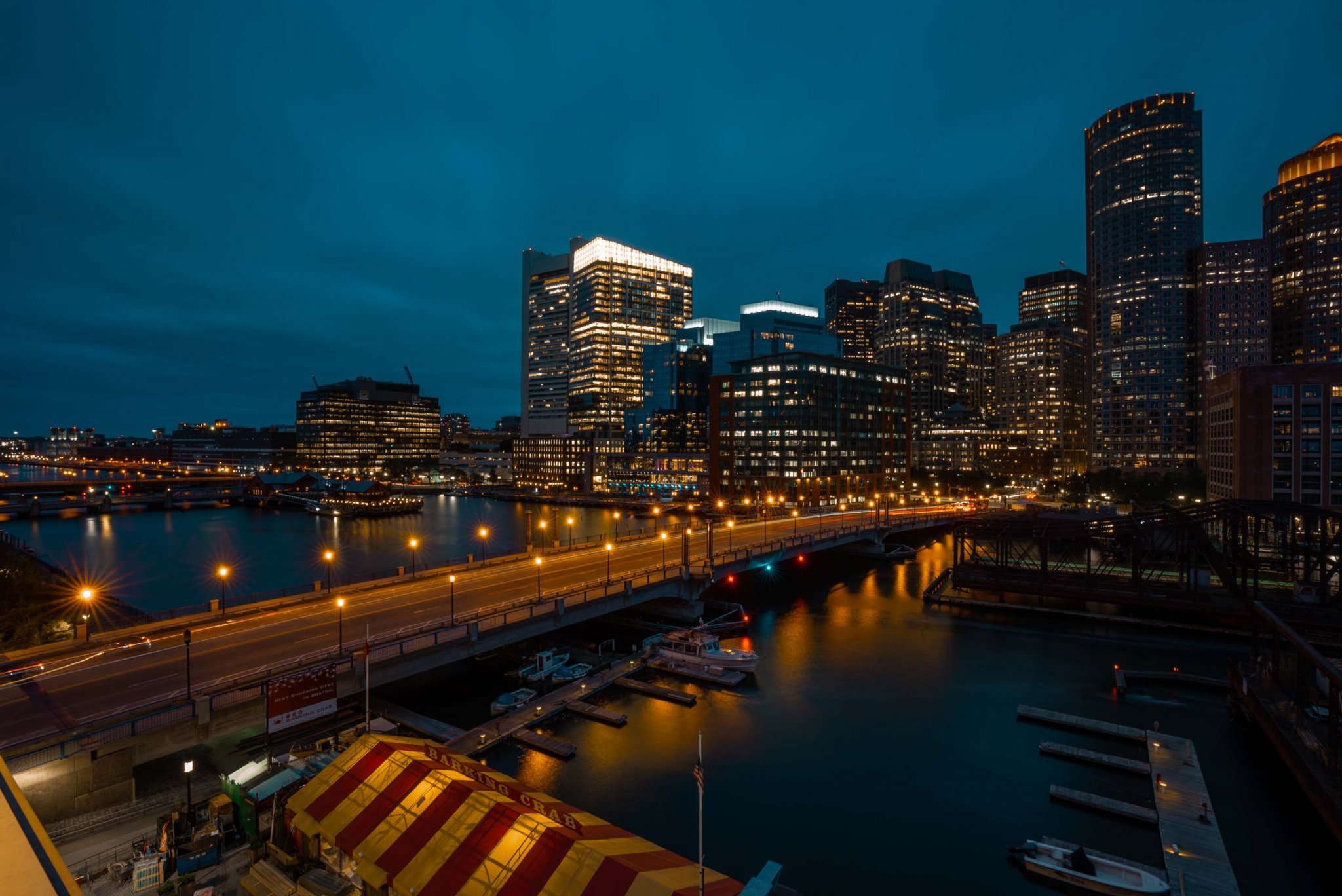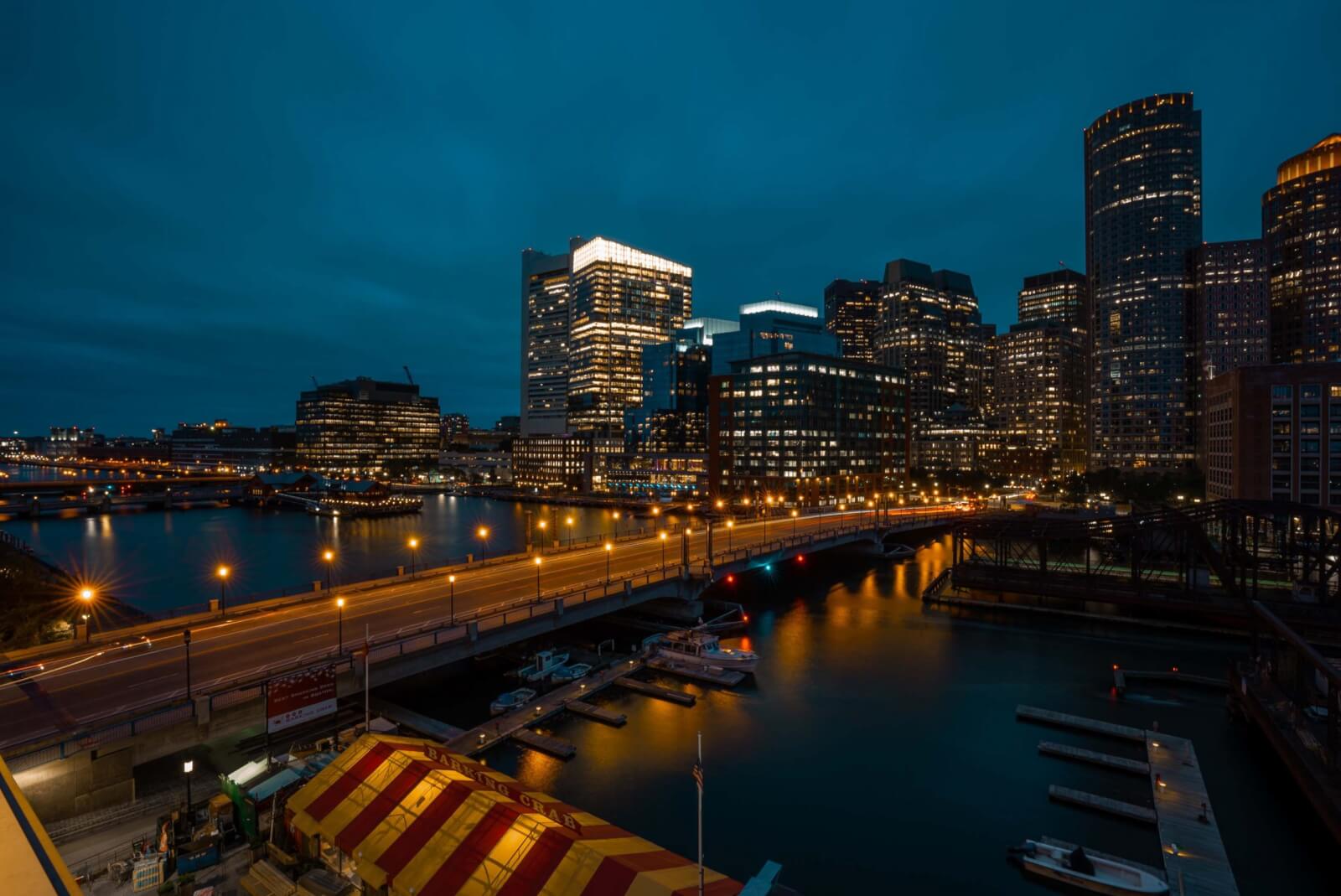 Rowes Wharf, Boston, MA
Looking for a more leisurely vibe? Board the Boston Harbor Sunset Tour, a 2-hour jaunt to Fort Independence on Castle Island (named by George Washington!), featuring light commentary on significant harbor sites and a fully stocked bar.
Boston Harbor Cruises Whale Watching Tour
One Long Wharf, Boston, MA
Interested in Boston's population of sea creatures? Check out the Boston Harbor Cruises Whale Watching Tour. In partnership with the New England Aquarium, this 3.5-4 hour cruise sails through the Stellwagen Bank Marine Sanctuary with whale watching guidance from the Aquarium's knowledgeable naturalists. And if you don't see any whales, there is a bar!
Boston Duck Tours
We'd be remiss not to mention Boston's most well-known boat tour — the Duck Boats. Opened in 1994 with four boats and 15 employees, the essential Boston sightseeing company quickly grew into a veritable tourism empire, carrying up to 4,600 passengers a day and frequently winning "best of" awards from Boston.com, Boston Magazine, and the Greater Boston Chamber of Commerce.
While the Duck Boats gracefully credit the Midwest with originating the idea of the duck boat tour (in which World War II-era amphibian vehicles were transformed for civilian use), Boston's Duck Boats have developed their own cult following, likely due to their interactive nature.
Bystanders frequently "quack" at Duck Boats as they pass by and drivers (here known as "ConDucktours") encourage passengers to respond in kind as they tour all around town, passing by everything from Quincy Market, the Make Way for Ducklings statue, and Newbury Street to the grand finale plunge into the Charles River with views of Boston and Cambridge.
Duck tours are a great way to catch many of the things to see in Boston in one fell swoop, and a good fit for families with young children who would rather not walk far. The Duck Boats are also available to reserve as a large group tour, perfect for family reunions or company retreats!
Fenway Park
4 Jersey Street, Boston, MA
If you're visiting Beantown it's definitely worth a trip to fabled Fenway Park, home of the Boston Red Sox. Originally constructed in 1912, it was substantially rebuilt and modified in 1934 to more closely resemble the stadium it is today.
The most recognizable feature of the stadium is the Green Monster, the left-field wall and scoreboard painted the signature color in 1947. Many fans attest that Green Monster seats (added as a terrace on top of the wall in 2003) are the best, or at least the most lively seats in the stadium.
Fenway has hosted the World Series 11 times, with the Sox reigning victorious for six of them (don't ask a Sox fan about the losses).
Take a 1 Hour Guided Walking Tour of Fenway Park to fully experience the quirky nature and vibrant history of the centenarian park, including educational programming on some of the Red Sox's legendary players and a stop at the Fenway Park Living Museum collection, full of valuable sports memorabilia.
TD Garden
100 Legends Way, Boston, MA
One of the other best places to visit in Boston and an essential sports pilgrimage is TD Garden, known colloquially as "The Garden" and a replacement for the original Boston Garden, which was demolished in 1998 due to poor infrastructure.
TD Garden is home to both the Boston Celtics basketball team as well as the Boston Bruins hockey team, as well as the site of many concerts and events held there yearly.
The Garden welcomes nearly 3.5 million visitors annually and is also the site of The Sports Museum (housed on the 5th and 6th levels of TD Garden). Public tours of The Sports Museum are available without a reservation (in fact, they are walk-in only — a perfect choice for the spontaneous!).
The best way to tour TD Garden is to purchase a ticket for a Celtics or Bruins game, or a concert in the off-season!
Boston Sightseeing: MUSEUMS & MASTERS DEGREES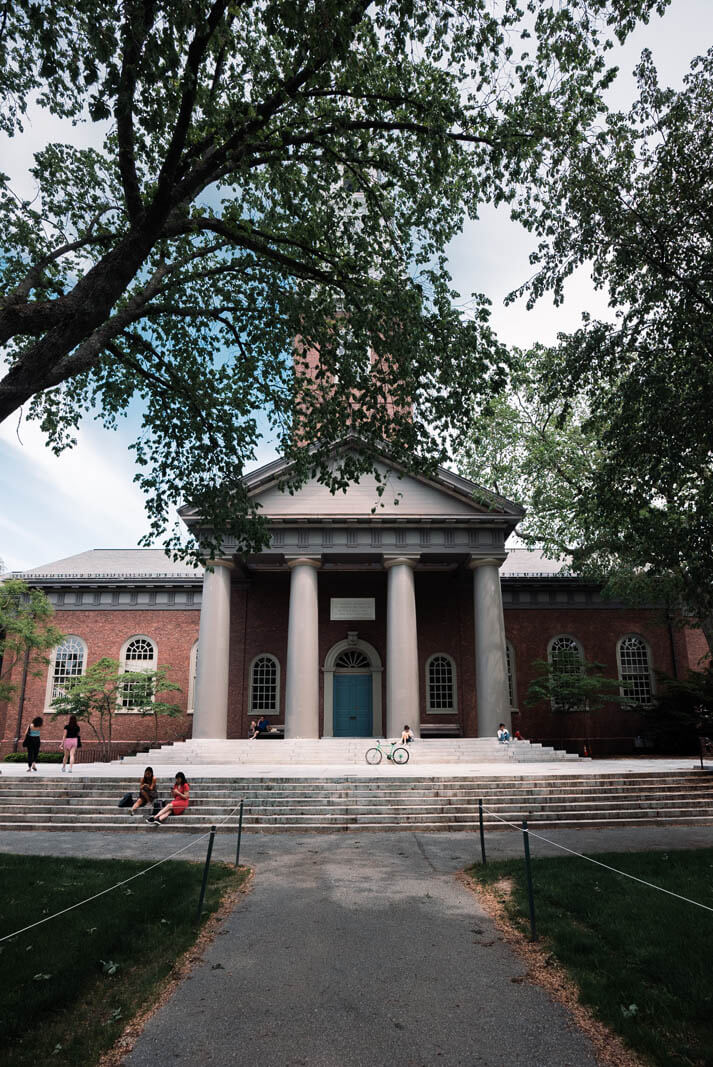 The Museum of Fine Arts Boston
465 Huntington Ave, Boston, MA
While we're exploring museums, it's worth noting that Boston is home to an abundance of first-rate institutions exploring the classics to the contemporary to the mechanical to the marine.
The Museum of Fine Arts, Boston is the 20th largest art museum in the world and home to a proprietary collection of over 450,000 works across genres. Some of the highlights of the museum's collections include works by Edgar Degas, John Singleton Copley (of Copley Square), Claude Monet, and Vincent Van Gogh.
The MFA's collection of Japanese art is the largest in the world outside of Japan, featuring over 100,000 works of art in the collection alone.
Isabella Stewart Gardner Museum
25 Evans Way, Boston, MA
Another one of the best things to do in Boston is to visit the Isabella Stewart Gardner Museum, named after the famed Boston society woman and patron of the arts.
Following the sudden death of her husband, Isabella followed through on their plan to purchase a plot of land in the Fens, ensuring that construction on the museum was completed in 1901 and eventually taking up residence inside the museum itself to help with gallery curation.
The Isabella Stewart Gardner Museum is known not only for its extensive collection of Renaissance works, including many of the Dutch Masters (Vermeer, Rembrandt among them), but for its as-of-yet unsolved heist, in which thieves managed to steal 13 paintings over the course of 81 minutes on March 18th, 1990.
We recommend watching the fascinating Netflix documentary on the heist, This is a Robbery, and then visiting the scene of the crime. After all, if you solve the heist, there's a $10 million dollar reward in it for you.
The Institute of Contemporary Art Boston
25 Harbor Shore Dr., Boston, MA
The Institute of Contemporary Art Boston, originally founded in 1936 as the Boston Museum of Modern Art, has maintained its contemporary flare in its current-day iteration, offering rotating exhibits of exciting new works and performances.
Now located in the Seaport District of Boston, the ICA is a sleek, glass-walled waterfront building housing works from emerging and Boston-based artists as well as frequent live music presentations and contemporary dance concerts.
Insider tip: if you happen to be in town on a Thursday, the ICA is free for all visitors from 5-9 pm each week.
Museum of African American History Boston
46 Joy Street, Boston, MA
Situated in Beacon Hill, the Museum of African American History Boston is New England's largest museum dedicated to documenting and interpreting the contributions of African Americans.
The museum is located on the Boston African American National Historic Site — the National Parks Service landmarked Black Heritage Trail of 15 pre- Civil War buildings including the African Meeting House, the oldest standing Black church in the country.
While collections in the museum do rotate, past exhibits include a retrospective on Jazz in Boston, a celebration of Black entrepreneurs of the 18th and 19th century, and a photograph gallery of Frederick Douglass.
For visitors exploring wider New England, the MAAH also has a sister campus in Nantucket, set in the historic buildings of the Black community on the island.
Bunker Hill Monument & Museum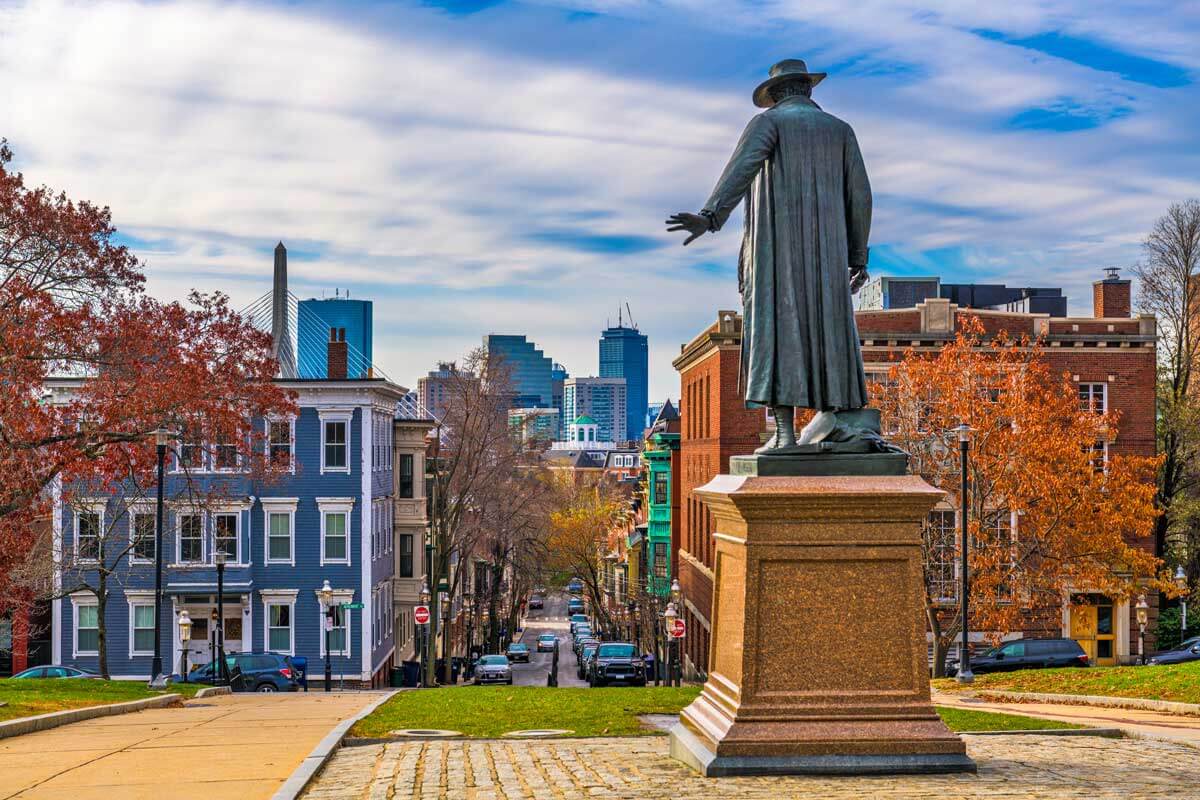 43 Monument Square, Boston, MA
Over in Charlestown, visiting the Bunker Hill Monument & Museum is a valuable educational option of things to do in Boston (it's also a stop on the Freedom Trail if you plan to book a tour!).
The monument is the site of one of the first battles of the American Revolutionary War, memorialized with a granite obelisk built between 1825 and 1843.
The adjacent museum, housed in the old Charlestown Public Library building, tells the story of the Battle of Bunker Hill, the creation of the monument, and the history of the neighborhood, one filled with some of Boston's oldest buildings.
While you're in Charlestown, be sure to also check out the U.S.S. Constitution Museum (Building 22, Charlestown Navy Yard) for additional learning about the fabled American ship!
Museum of Science Boston
1 Museum Of Science Driveway, Boston, MA
One of our absolute favorite Boston museums is the Museum of Science. Originally opened in 1830 as the Boston Society of Natural History, the Museum of Science is a present-day destination for visitors of all ages, drawn to their highly interactive rotating exhibits and of course, the permanent Theater of Electricity (where the largest Van de Graaff generator, aka artificial lightning machine, lives).
A bit of trivia — you can choose to get married inside the Van de Graaff generator theater to prove that your love is electric! If you're not ready to get hitched, simply go on a romantic date to the Mugar Omni Theater.
Boston Children's Museum
308 Congress Street, Boston, MA
The Boston Children's Museum — recognizable by the gigantic, 15,000-pound Hood Milk Bottle greeting its exterior — is a longtime favorite of locals for things to do in Boston.
The Children's Museum is home to both rotating exhibits and permanent favorites like the Construction Zone (an homage to Boston's Big Dig), Arthur and Friends (a playspace centered around the characters from Marc Brown's hit book and television series), and the Japanese House (a two-story townhouse from Kyoto Japan with educational interactive materials about Japanese architecture, art, and culture).
New England Aquarium
1 Central Wharf, Boston, MA
If you didn't catch the harbor whale watch, you have ample chance to check out a wide variety of marine life at the New England Aquarium, one of Boston's (and New England's) leading visitor attractions that hosts over 1.3 million people a year.
Opened in 1969, the Aquarium features a diverse set of marine animals, many of whom reside in the Giant Ocean Tank, a 200,000 gallon, cylindrical tank that simulates a Caribbean coral reef.
Some of the oceanic neighbors include bonnethead sharks, sea turtles, stingrays, moray eels, barracuda that visitors can check out in one of the tank's 52 windows.
The New England Aquarium hosts frequent educational demonstrations, lecture series, and field trip programs. It's best to buy tickets in advance to secure your desired visiting time, and be sure to say hi to the seals at the Atlantic Harbor Seals Exhibit!
Harvard University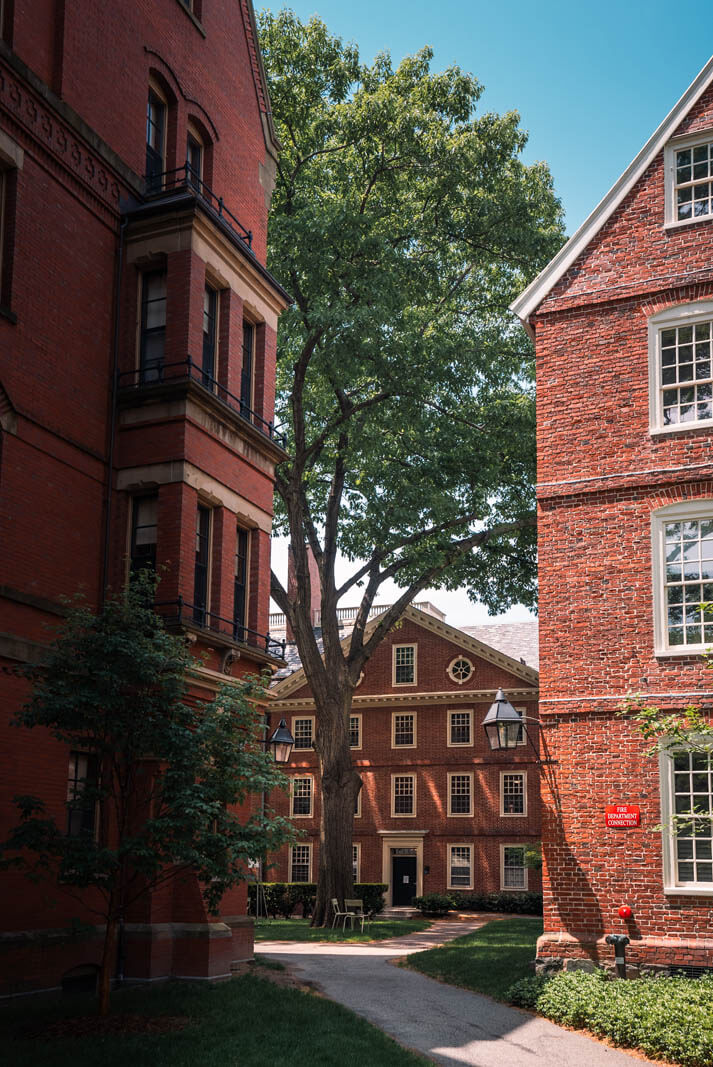 1376 Massachusetts Ave, Cambridge MA
It's not a secret that getting into Harvard is, well, maybe not as easy as Elle Woods made it out to be. The easiest way to check out the fabled campus (and the oldest higher learning institute in the country, established in 1636) is to take a guided tour!
This 70-minute walking tour (led by a current Harvard student) will take you through the history of the campus' many landmarked buildings, including the John Harvard Statue (a memorial to the school's namesake), Widener Library (home to 3.5 million books and more than a few stressed out Harvard students), and Memorial Hall (the High-Victorian Gothic building home to the university's theater, lecture halls, and student commons).
After your tour, check out the Harvard Coop Store (1595 Massachusetts Ave) to snag some school merch (after all, you now have technically been to Harvard, so you can technically say you went there. Right?! That's how it works, right???).
While you're there, you might spot some other merch from their friendly rival, M.I.T (the Massachusetts Institute of Technology).
The Massachusetts Institute of Technology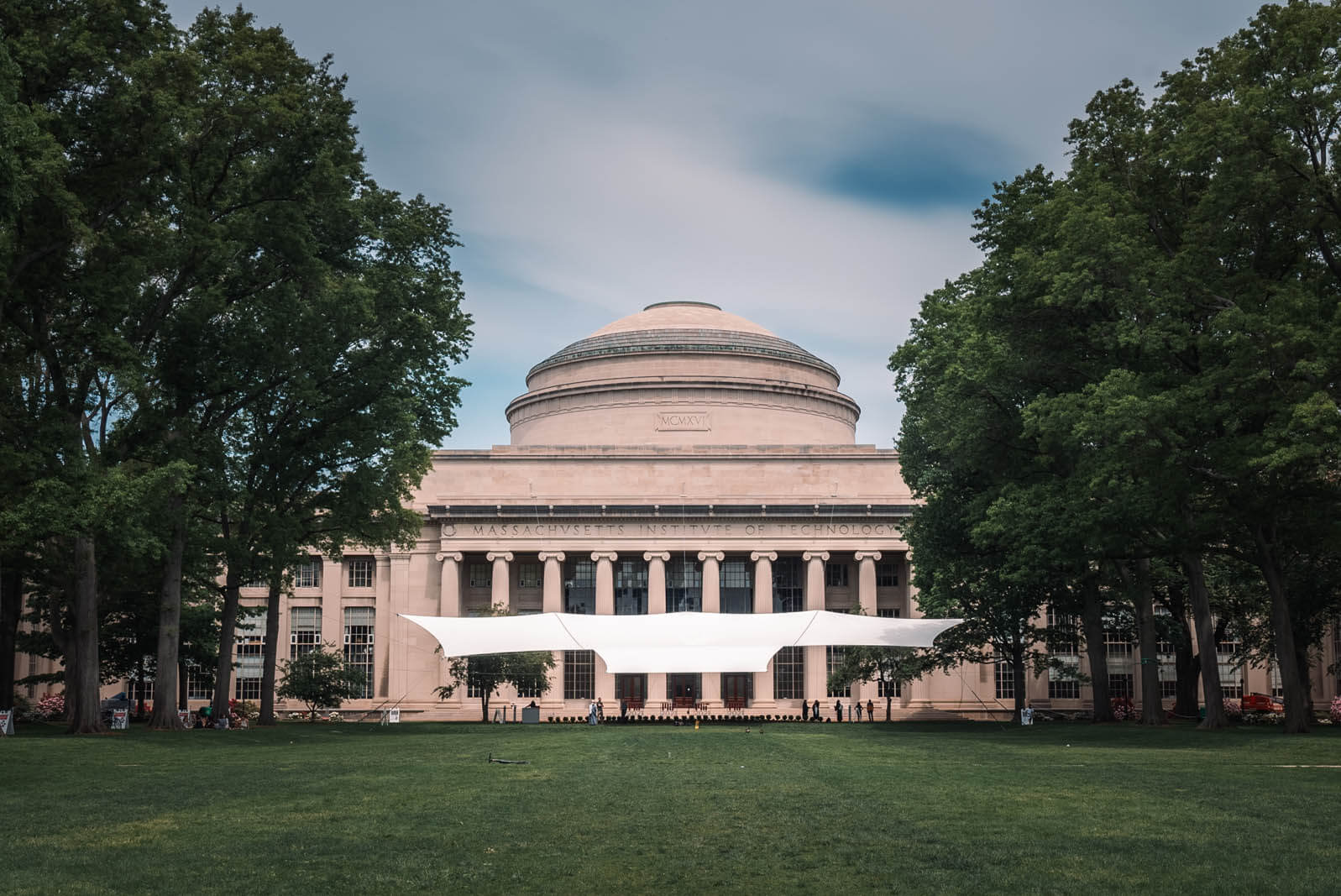 77 Massachusetts Ave., Cambridge, MA
M.I.T. can be credited with helping to develop much of the 19th, 20th, and 21st century's modern technology, including but not limited to: the Human Genome Project, electrical, aeronautical, and nuclear engineering, condensed soup, air-conditioning, the World Wide Web, and email (ok M.I.T, you can take email back. We're good!).
Stroll around the campus and check out the Great Dome at Killian Court and The Green Building, one of the tallest buildings in Cambridge. Looking for something even newer than M.I.T.'s technology?
Check out the M.I.T. Museum, set to open in the spring of 2022 in Kendall Square, where it will occupy over 58,000 square feet of galleries, performance spaces, and classrooms.
Boston Sightseeing: CURTAIN UP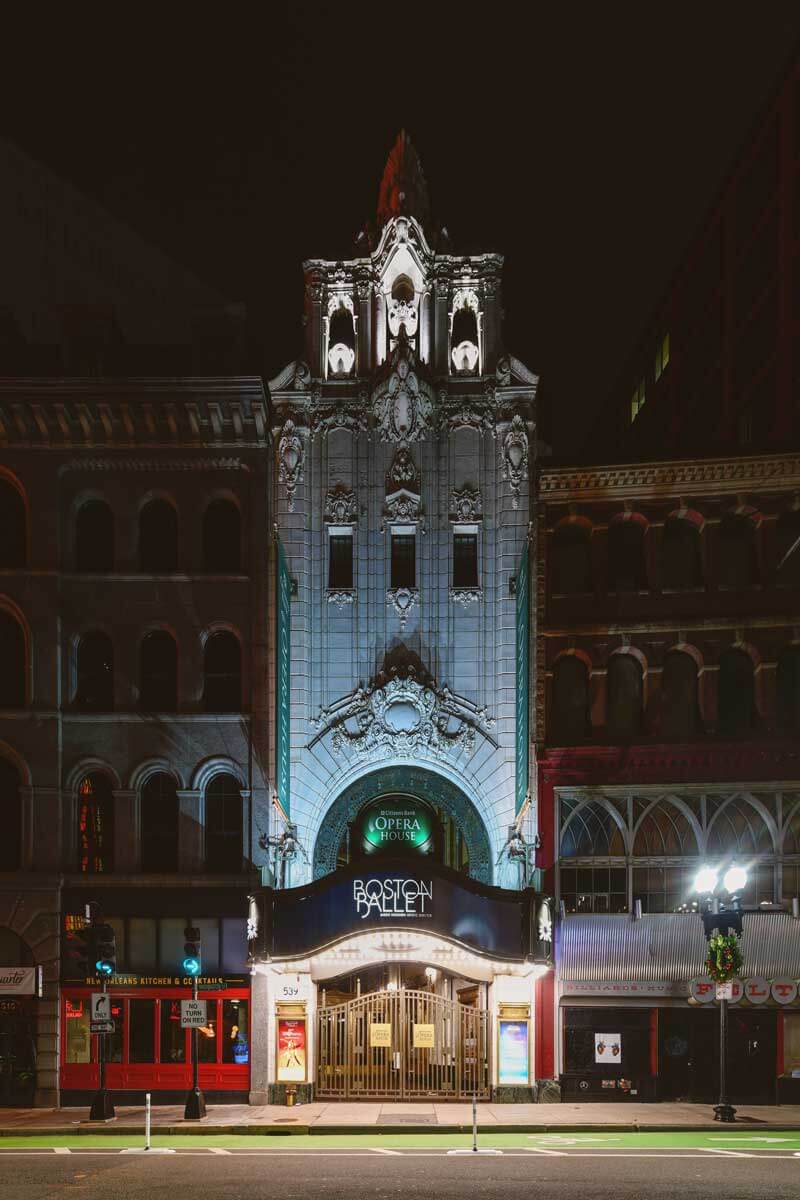 American Repertory Theater
64 Brattle Street, Cambridge, MA
Boston is a veritable hub of cultural performing arts institutions, many of which are responsible for world-premiere works. While you're in Cambridge, check out the American Repertory Theater, the performing arts venue partnered with Harvard University.
The A.R.T. has been instrumental in developing a spate of new smash hits over the last decade, including the revival productions of the musicals Hair and Pippin, and new musicals Natasha, Pierre, & the Great Comet of 1812, Jagged Little Pill, and Waitress. Visit the Loeb Drama center to catch a brand new work that may soon make waves worldwide!
The Huntington Theatre Company
264 Huntington Ave. and 527 Tremont St, Boston, MA
The Huntington Theatre Company, open since 1982 and the 2013 winner of the Regional Tony Award is a venerable stalwart of the Boston theater scene and a gold standard venue for new and revived productions.
The Huntington's season ranges from time-honored classics to brand new works, some of which go on to appear on Broadway to much acclaim (Stick Fly is the most recent Huntington to Broadway transfer). Checking out a show at The Huntington is a must of things to do in Boston and a great night out!
The Boston Opera House
539 Washington Street, Boston, MA
The Boston Opera House is not only the home to many first national touring productions but also the legendary Boston Ballet Company — one of the world's best-regarded professional dance troupes.
The Boston Ballet Company performs their season at the ornate, elaborate Opera House, originally built in 1928 and first used as a vaudeville house.
Check out the Boston Ballet's yearly Nutcracker, which spares no expense in bringing the traditional holiday tale to life!
The Boch Wang Center
270 Tremont St, Boston, MA
The Boch Wang Center, a Boston landmark originally built in 1925, is now home to a well-curated season of touring shows, concerts, live podcast recordings, and stand-up.
Its elaborate interior has also been featured in several films, including American Hustle and The Witches of Eastwick.
The Emerson Colonial Theater & The Emerson Majestic Cutler Theater
106 Boylston St & 219 Tremont St
The Emerson Colonial Theater and Emerson Majestic Cutler Theater, both owned by performing arts powerhouse Emerson College, are two beautiful Boston venues with rich theatrical histories.
The Colonial opened in 1900 and the oldest theater in Boston, was the site of frequent out-of-town Broadway tryouts of future hits such as Oklahoma!, Follies, and Carousel (a practice that has recently returned with the pre-Broadway production of Moulin Rouge!). The Colonial is still home to a variety of touring musicals as well as stand-up shows and concerts.
The Majestic Cutler Theater, a 1903 Beaux Arts-style theater that was originally a vaudeville venue turned movie house, is now home to many of Emerson College's productions as well as performances by the Boston Gay Men's Chorus, The New England Conservatory, and Opera Boston.
Symphony Hall
301 Massachusetts Ave, Boston, MA
Boston's Symphony Hall was opened in 1900 and designed by the same architectural firm that engineered the Boston Public Library, McKim, Mead, and White. A National Historic Landmark, it was built to accommodate over 2,500 audience members and is still considered to be one of the best acoustic concert spaces in the country.
Symphony Hall is home to the venerated Boston Pops Orchestra and Boston Symphony Orchestra — check out one of their performances for an elevated night out and one of the best things to do in Boston.
Boston Sightseeing: POPULAR LOCAL INSTITUTIONS
Boston is the kind of town where if you know where to look, you can find plenty of incredible food and friendly places to grab a drink. You will need to look, however, as the city's geography means that there is no one restaurant district and it's easy to miss some of the best joints in town.
Union Oyster House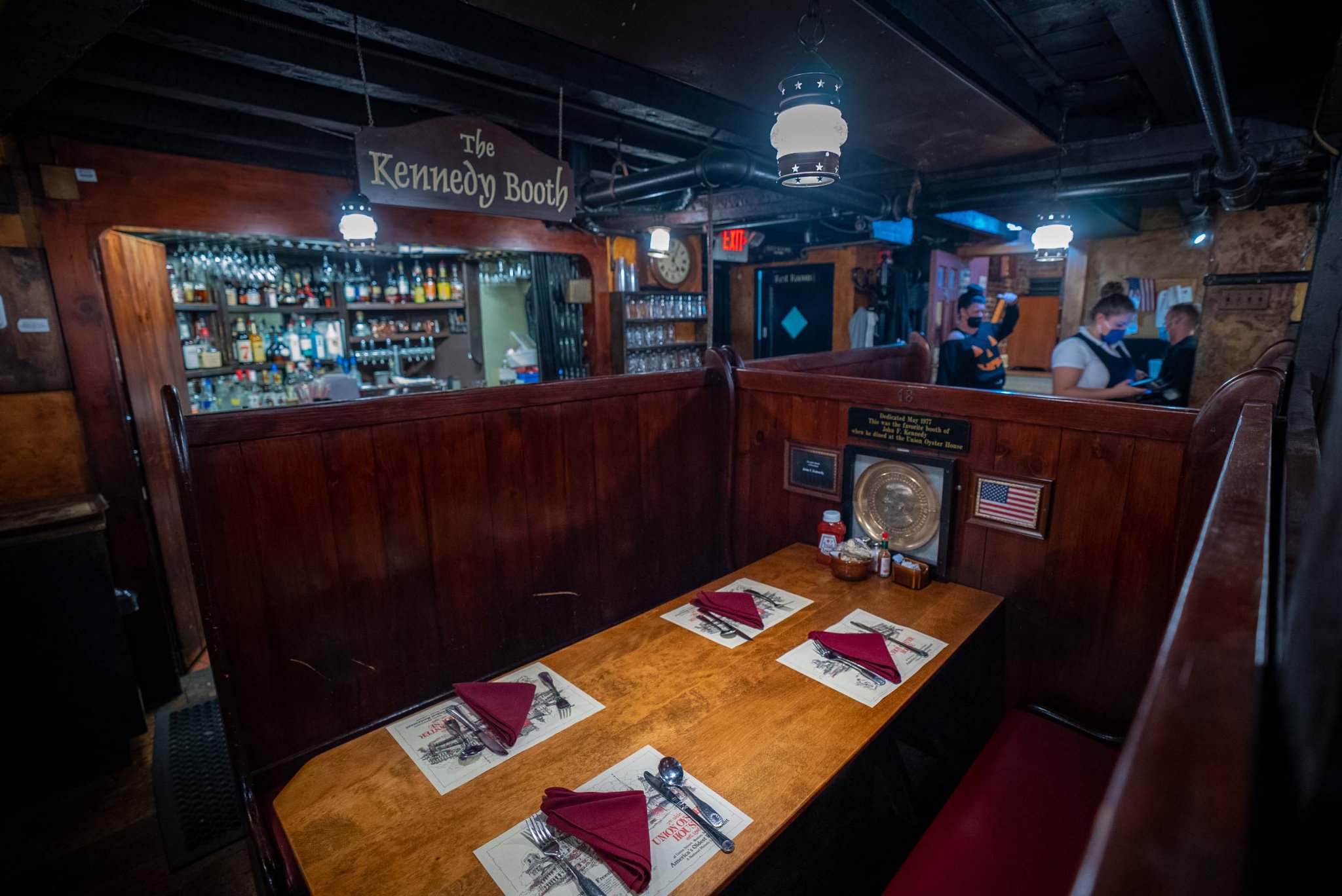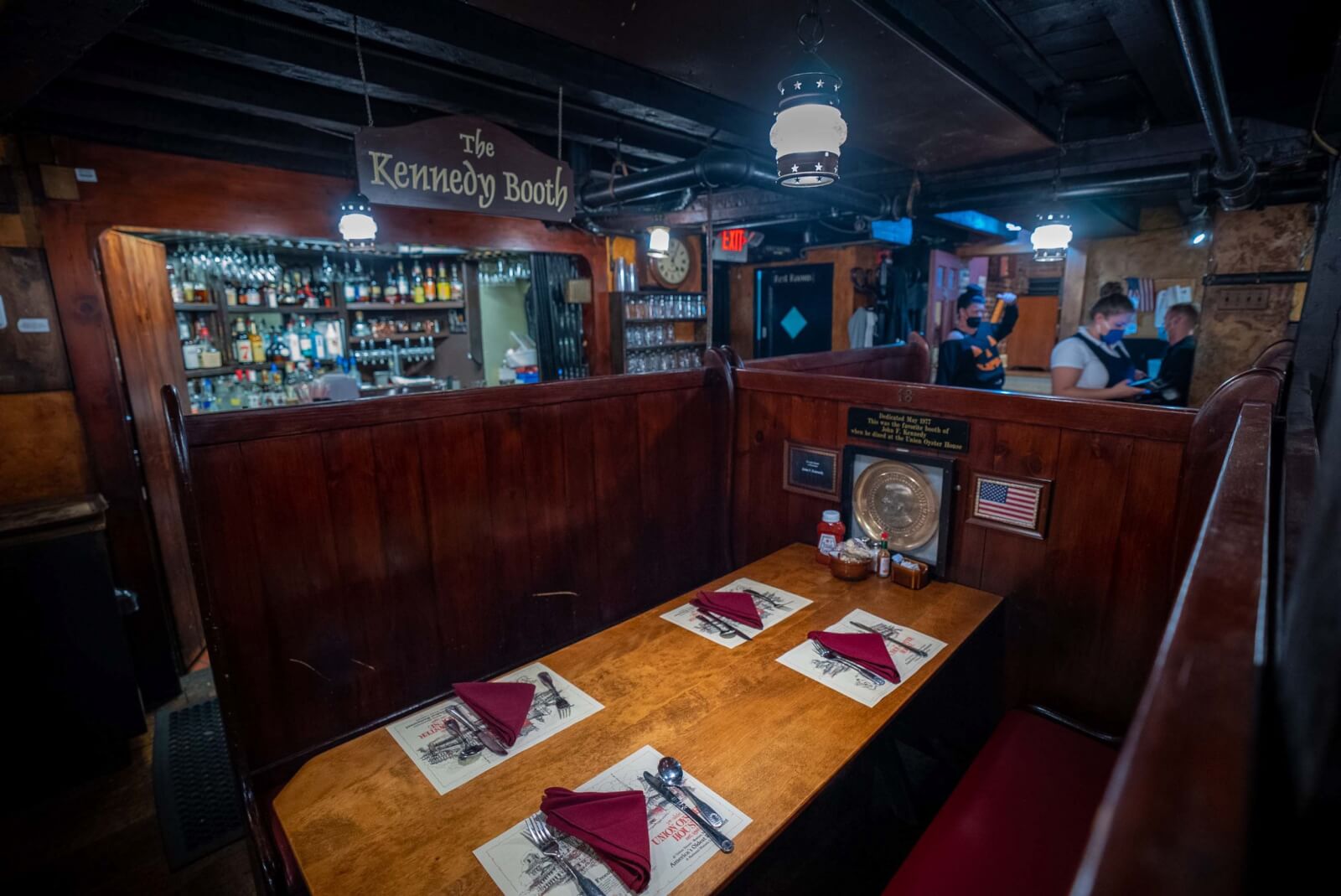 41 Union Street, Boston, MA
First, let's talk seafood. We know we've already recommended a few spots for chowder/chowdah, so let's move on to oysters. The Union Oyster House, established in 1826 and known as Boston's oldest restaurant, is an ideal place to grab, well, freshly-shucked oysters and pan-seared crab cakes after touring the Freedom Trail.
The pre-Revolutionary era building from 1742 is also home to the "Kennedy Booth", a table favored by frequent patron and former U.S. President John F. Kennedy Jr. If you're on a "Camelot"-kick, head here after visiting the J.F.K. Presidential Library and Museum (Columbia Point)!
The Barking Crab
88 Sleeper St, Boston, MA
Another fine option for seafood places to visit in Boston is The Barking Crab (88 Sleeper Street), located at the gateway to the Seaport district and well-loved for its lively patio setting and savory, plentiful crab platters and cakes. Grab a few friends and share a Venus crab platter (featuring 3 pounds of dungeness crab and 2 pounds of lobster!) washed down with a few craft brews.
Sarma
249 Pearl St, Somerville, MA
Middle Eastern tapas spot Sarma, located in nearby Somerville (249 Pearl St.) was recently ranked as the best restaurant in the Greater Boston area.
The colorful, softly-lit dining room is the perfect setting for a Boston date night — try the Hippolite's Remedy (Pimm's, Bonal, bell pepper, aleppo, lime) and split plates of pumpkin fritters, lentil nachos, and parmesan pork schnitzel.
Field and Vine
9 Sanborn Ct, Somerville, MA
While you're in Somerville, stop by Field and Vine (9 Sanborn Court) a seasonal, farm-to-table small plates spot with a constantly rotating menu focused on the availability of local farmers, purveyors, and fishermen. Past menu items include incredible scallion cheddar cornbread, grilled halloumi, charred greens, and crispy monkfish. Field and Vine also specializes in a well-curated natural wine list. Head here with your friend who lives at farmer's markets!
Great Taste Bakery & Restaurant
63 Beach Street, Boston, MA
Visiting the city's Chinatown neighborhood, one of the largest AAPI communities in the United States, is one of the best things to do in Boston. Chinatown is home to an incredible array of Asian and Asian fusion cuisines.
One of our favorites is Great Taste Bakery & Restaurant, a Hong Kong-style dim sum restaurant and bakery delighting locals and visitors alike.
Try a Chicken Chinese Congee on a cold winter night, or pick up a couple of Zhiu Zhou Dumplings. The bakery, run by chef Limin Chen, is a veritable feast of cakes, cookies, and tapioca rolls perfect for taking with you on your way out of town!
FoMu
655 Tremont St, Boston, MA
Since we're talking about dessert, let's visit a few of the highlights of Boston's sweet scene. FoMu is a plant-based ice cream wonder.
I know, I know — you're thinking that plant-based ice cream is a sacrifice or substitute for "the real thing" — let us assure you that FoMu belongs in a superior category of its own.
Try one of their seasonal flavors (avocado and lavender are particularly divine) or put their classics (chocolate, strawberry, vanilla) to the test — we promise you'll be converted!
Mike's Pastry & Modern Pastry
300 Hanover St & 257 Hanover St
Now on to an even more controversial topic than plant-based ice cream — cannolis. Yes, the humble cannoli has inspired passionate arguments and maybe a few fistfights thanks to two competing bakeries in Boston's North End neighborhood — Mike's Pastry and Modern Pastry.
Both shops ardently claim to make the best cannoli in town, and each shop does boast long weekend lines for those looking to taste test. You may have noticed that these bakeries are mere steps apart, and yes, it is worth trying both to see where your cannoli allegiances lie.
After all, what's wrong with an afternoon of comparing desserts? Certainly one of the best things to do in Boston not to mention there are tons of amazing restaurants in the North End to check out too!
Try Boston Cream Pie
One dessert immediately associated with Boston by name is the original Boston Cream Pie. There are many places serving up the pie (which in reality, is a cake with chocolate frosting and cream filling) but one place we recommend sampling them is at Flour Bakery (several locations throughout town).
Chef Joanne Chang has perfected the local specialty, featuring a touch of coffee syrup and chocolate ganache to spice things up.
Another excellent choice to try the pie is at the Omni Parker House which claims to have originated the dish in their own hotel restaurant's kitchen.
We may have mentioned that Bostonians are fond of a little drinking here and there. Pubs, bars, and clubs have solid cultural strongholds in Boston (aside from, of course, the relatively early closing times — which is dependent on your desired bedtime, can be seen as a plus!).
Let's go on a little pub crawl, shall we? We'll be out in time to catch the last MBTA trolley!
Bell in Hand Tavern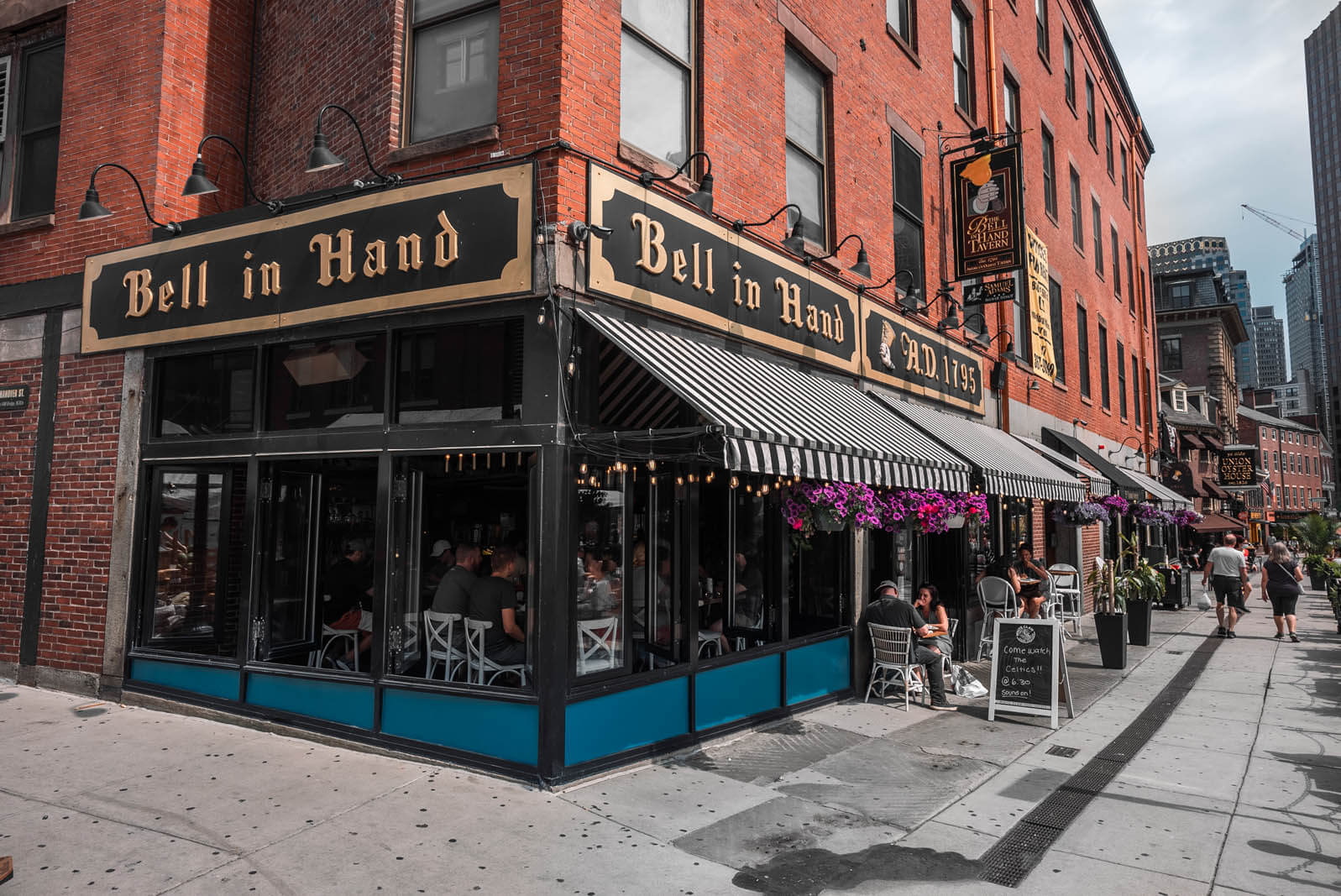 45-55 Union St, Boston, MA
Let's start at the very beginning — the oldest tavern in America is the Bell in Hand Tavern. Way back in 1795, retired town crier Jimmy Wilson took to it to open a community watering hole, famous for their ales and cross-section of the city clientele.
Many, many years later the tavern is still going strong and also serving up tasty snack and entree options in addition to their ales. Try some marinated sirloin steak tips to wash down your drinks!
Cheers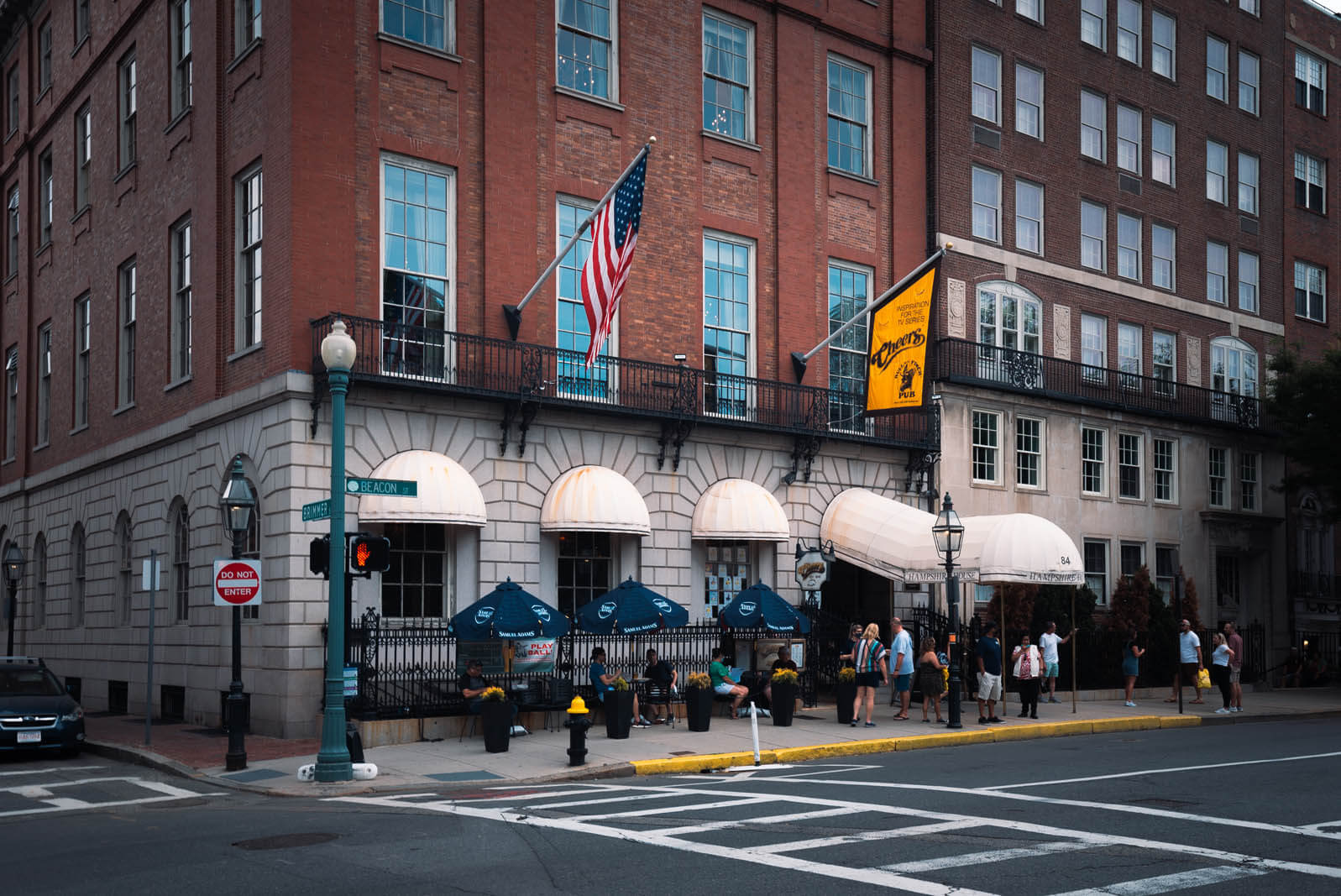 84 Beacon St, Boston, MA
We can't automatically play the theme song to longtime-hit "Cheers" — but, here's a little reminder. Sometimes you wanna go where everybody knows your name and are also serving beer in the signature glass mugs.
Grab a souvenir mug at Cheers and reenact your favorite scenes from the TV show that made Ted Danson really, really famous. Try a burger too! If you tag the Cheers Instagram account, you may be featured on their wall! Now you're really famous too — take that, Ted!
Flight Club Boston
60 Seaport Blvd, Boston, MA
If you're looking for something a bit outside the box of your regular pub, may we suggest Flight Club Boston, a lively cocktail and dart bar specializing in Social Darts — a modern take on the traditional game using video playback and team-based rules.
This is an ideal place to bring a large group (Flight Club offers group packages and an extensive food and drink list) for a birthday or work party — see if Janice from accounting lives up to her big talk!
The Middle East
472-480 Massachusetts Ave, Cambridge, MA
The Middle East is a truly legendary club and music venue in Central Square, Cambridge. Originally a Lebanese family restaurant in the 70s run by the Sater family, they began to book live music acts in 1987 and soon became a go-to venue for local and touring musicians alike, hosting megastar acts like The Flaming Lips, Modest Mouse, The Mighty Bosstones, and even the Jonas Brothers.
The Middle East is now a veritable musical empire, still functioning on one level as a restaurant, and several spaces (Downstairs, Sonia, Zuzu, Corner) as performance venues. Check out a concert there from the best band of tomorrow!
Longfellow Bar
40 Brattle Street, Cambridge, MA
Looking for bespoke cocktails? Try Longfellow Bar in the historic two story space named after Alexander Wadsworth Longfellow. This well-designed bar specializes in exquisitely engineered cocktails — try the Surfer Rosa (mezcal, st. agrestis inferno bitter, cinnamon, lime) or the Unknown Country (privateer new england white rum, smoked pineapple gomme syrup, citric acid) for a sophisticated drinking experience.
Brighton Bodega
328 Washington St, Brighton, MA
Brighton Bodega, just outside of city limits, is another excellent option for small plates and tasty, balanced drinks. Try the Brighton Beatnik (Nomad Whiskey, Cardamaro, port, bitters, and peat) with a food menu so fresh that it changes daily — past hits include Mexican meatballs, cauliflower buns, and wagyu hot dogs with bok choy!
Aeronaut Brewing Company
14 Tyler St, Somerville, MA
Back in Somerville (one of Greater Boston's culinary hubs) is the Aeronaut Brewing Company, a delightful taproom serving up Venezuelan fare and craft brews manufactured onsite. Aeronaut also hosts frequent community events, ranging from trivia to dodgeball to disco dance parties!
Warren Tavern
2 Pleasant St, Charlestown, MA
Warren Tavern in Charlestown is the oldest tavern in Massachusetts, dating so far back (1780) that its guests include George Washington and Paul Revere himself! It's likely that Paul Revere frequented the tavern due to his friendship with Dr. Joseph Warren, the namesake of the pub and the person who sent Revere on his midnight ride!
Known today for its burgers, truffle fries, and fish and chips, Warren Tavern is a perfect place to unwind after checking out the Bunker Hill Memorial and Museum.
Sam Adams Brewery
30 Germania St, Boston, MA
Yes, Sam Adams (the beer, not the man) is everywhere, not just in Boston. But the ubiquitous brew is manufactured right here in town at the Sam Adams Brewery (30 Germania St). Take a tour (make sure to purchase tickets in advance!) of the famed brewery and try some of their smaller-batch flavors at the Tap Room and Beer Garden.
There are so many things to see in Boston that we recommend you make multiple trips to try them all! Happy sightseeing!
Woods Hill at Pier 4
300 Pier 4 Blvd., Boston, MA
If you're looking for a romantic setting and fine dining be sure to make a reservation at Woods Hill located at Pier 4 in Seaport. This elevated, sustainable eatery offers a waterfront location, a moody contemporary atmosphere, and great fresh seafood options and steak alongside an impressive wine list.
If you're visiting in the colder months, you can opt to dine in one of their cozy winter igloos! Otherwise, make a reservation for a table by the windows overlooking the waterfront.
---
About the Guest Author
Sarah Beling is a playwright and foodie originally hailing from the Greater Boston area. While she currently resides in New York, she makes sure to visit Beantown as much as possible and proudly reps her Red Sox gear in enemy territory.
---
Enjoyed this guide to the best things to do in Boston for a first-time (or repeat) visitor? Bookmark for later or share the love below on Pinterest!