Looking for the best things to do in Corning, New York? We've got you covered with all the best activities in one of our favorite Finger Lakes towns to explore!
Easily one of the best and most charming towns in the region, there are tons of great things to do in Corning, New York. The Finger Lakes region is full of some of the most amazing New York towns, scenery, and wineries to visit and this is one of them and a great base to exploring the region for a few days.
After at least a dozen visits ourselves, we can confidently say these are some of the best things to do in Corning from where to eat, drink, where to explore, and best Corning attractions to check out.
Helpful information for Visiting Corning
Before diving into the best things to do in Corning, there are a few tips that will help you plan your visit!
Keep in mind that small towns, like Corning, NY, don't have regular business hours you may be used to in larger destinations. For restaurants and activities at smaller businesses be sure to call ahead to see what their current hours of operation are as some places are not open 7 days a week.
What to do in Corning Getaway Guide
Rockwell Museum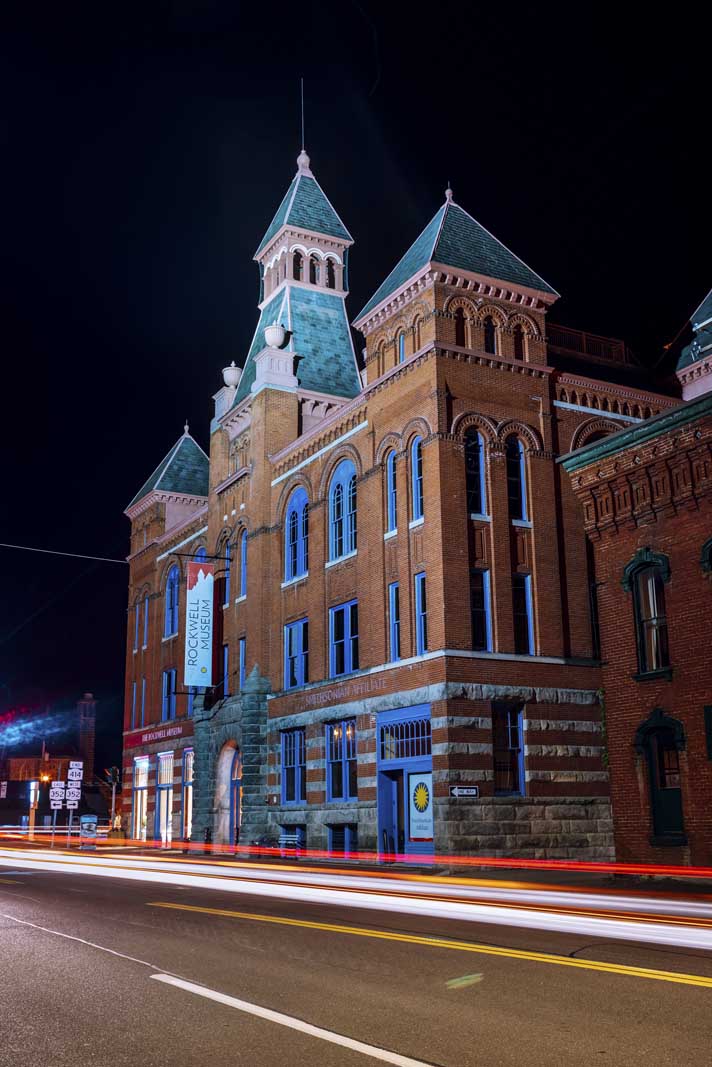 One of the best things to do in Corning is visit the Rockwell Museum. The museum itself is located in an exquisite 19th-century building that was once the town of Corning's City Hall with an amazing viewing deck from the upper floor overlooking Corning.
The museum is an affiliate of the Smithsonian with loaner pieces from the Smithsonian inside the museum.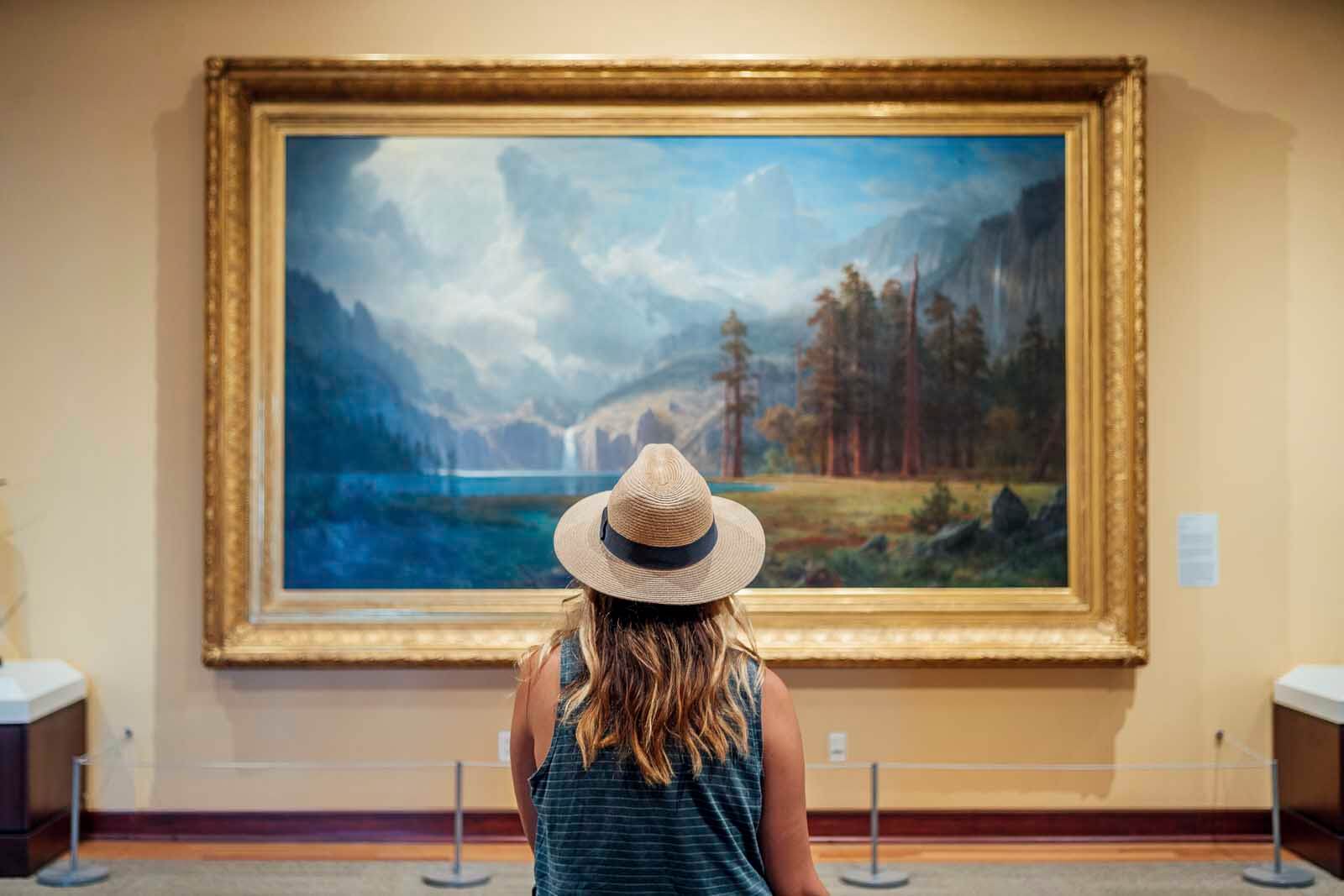 The entire focus of the Rockwell Museum is the American Experience through American Art. You can find Native American art, landscape paintings portraying historic moments in US history to famous US landscapes like Yosemite National Park, to bronze sculptures, and modern installations.
The museum is carefully curated and the collection is astounding. There are also some fun activities including scavenger hunts for kids and adults to make things a bit more fun for everyone during their visit!
Corning Museum of Glass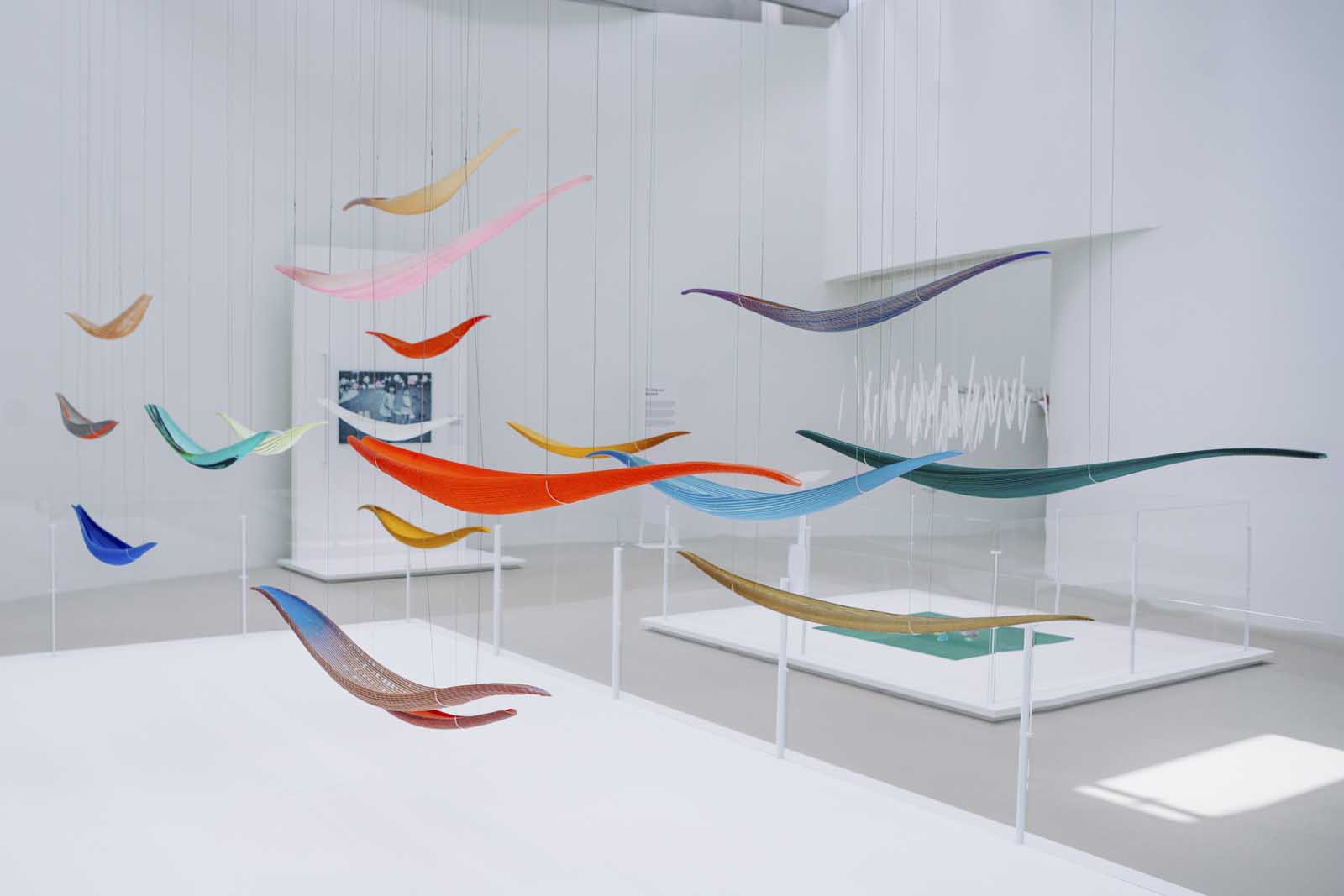 Witness the world's largest collection of glass at the Corning Museum of Glass! This is undoubtedly one of the best things to do in Corning.
With over 45,000 pieces of glass with some dating back to over 3,500 years ago, galleries of glass sculptures, interactive exhibits like trippy optical illusion mirrors, glass blowing demos, and even glass blowing experiences where you get to try it yourself and make an ornament or glass flower to ship home!
There are tons of things to do here it's no wonder why the average visitor spends about 5 hours visiting the museum including hands on glass blowing workshops (be sure to schedule in advance).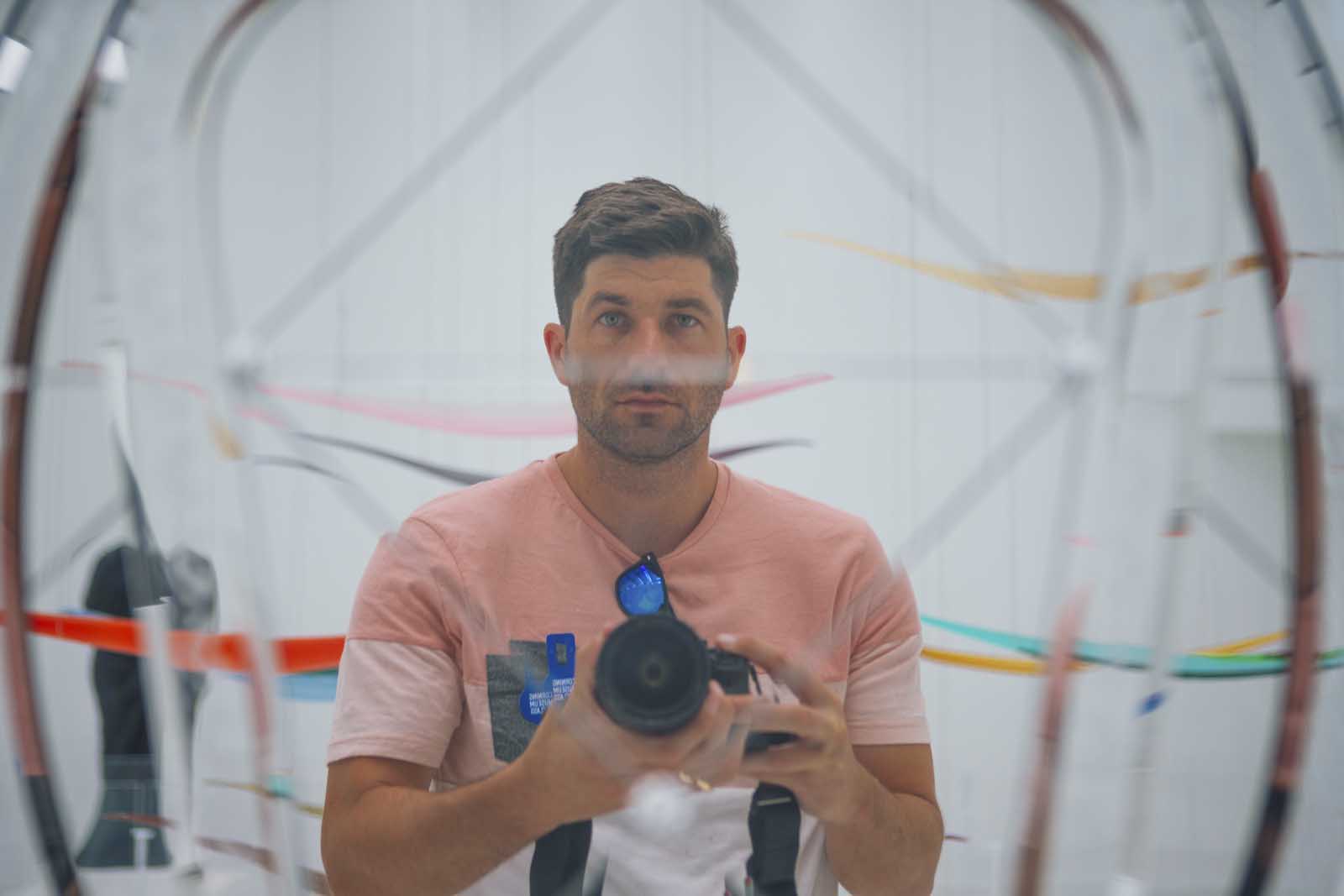 The museum itself is also in a beautiful architectural masterpiece of a building always showcasing in-house artists and their work in the galleries.
Fun Fact: Most people have had or used Corning Ware ceramics in their kitchens at home!
Also, if you're a fan of the Netflix series Blown Away, they film the series finale here at the Corning Museum of Glass and you can find some of their work from the series on display throughout the museum.
Stroll Downtown and Market Street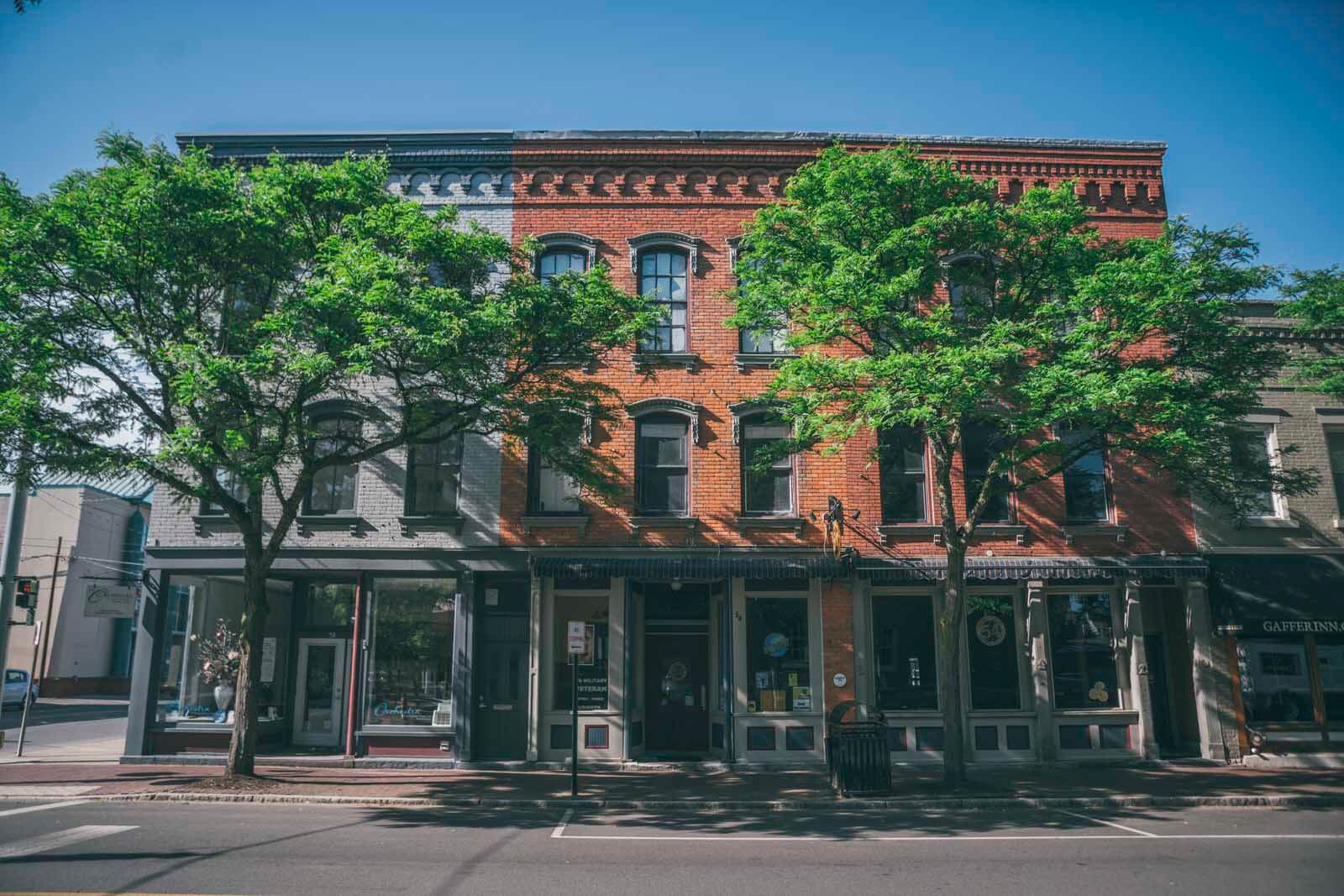 Taking a stroll downtown is another one of the best things to do in Corning. The adorable downtown reminds of you that Main Street USA town you'd see in Disneyland.
It's absolutely beautiful, especially in the summer with all the trees lining the streets in full foliage. Market Street is full of shops, restaurants, and cafes.
There's a really rad Feminist book store called Card Carrying Books & Gifts that you should absolutely stop at, besides carrying a collection of female-authored books, they also carry some unique gifts.
If you're into collecting vinyl like we are, check out CD Cafe which carries a curated collection of CDs, records, and other audio equipment. It's actually quite exciting to see old-school record shops thrive outside of NYC and while we are exploring upstate!
If you also like shopping for antiques and treasures, check out Twin Tiers Antiques Plaza. The Finger Lakes region is actually one of my favorite areas to explore antique shops and we have come back (after several trips) with quite a few fun and unique finds!
If you are kicking yourself for not grabbing that bottle of wine from a winery that you visited or want to try more of the great wine or bottle of liquor from the region, stop into Bottles & Corks which carries an impressive selection of all kinds of spirits, wines, and drinks of the region!
Vitrix Hot Glass Studio is another one of the best things to do in Corning on Market Street, the heart of the Gaffer District. Watch the live glass blowing happening by artists in the back of the studio or browse the shop for a unique gift to bring home.
Enjoy the Food Scene
We are huge fans of the dining scene right here in Corning! There are quite a few great restaurants to check out and it feels like on our mulitple visits we've ate at every single place possible, so we can confidently say which ones are our favorites and where we return to on each visit.
We had one of the best meals we've ever had at Hand & Foot along with their amazing cocktails and beers on tap. They are always switching up the menu but there are usually always a few staples. My personal favorite is their take on Korean rice cakes.
If you're looking for a delicious and quick breakfast, pop on over to Poppleton's Bakery. Don't forget to get a side of their cheesy breakfast potatoes either! They have a selection of baked goods and breakfast bites like sandwiches.
Another morning spot if you're looking for a nice cup of coffee is Soul Full Cup Coffeehouse is our favorite place to get a cup of joe. They also have a few light pastries too.
Mooney's Sports Bar & Grill has legendary Mac n' Cheese if you're looking for a hearty meal!
Market Street Brewing Co. is a great stop if you want some craft brews paired with some gastropub bites, we personally liked the tacos here.
Last but not least, our new favorite place to eat (and thing to do in Corning) is dine at The Quincy Exchange. We've had dinner here twice and each time they knocked it out of the park. We have even been told that this is THE SPOT for brunch in the Finger Lakes too.
Their American Bistro has great steaks and specials (their burger was divine as well) and every side we've tried from here has been insanely delicious. Their menu does change seasonally, so each visit will be unique and different.
If you plan ahead, you can also reserve a spot at the special chef's course dinner experience where you get personalized pairings and a course meal right from the chef.
Another great dinner spot is The Cellar. They offer a menu of global fusion fare along with cocktails and a wine list.
If you need a walk after dining, take a walk over the Brisco Bridge connecting the Corning Museum of Glass to the rest of Corning over the Chemung River!
Breweries!
Another one of the best things to do in Corning is check out the breweries! For being a smallish town they really have no shortage of places to grab a drink or a freshly brewed beer!
We already mentioned Market Street Brewing Co., because they also have a full service restaurant and makes for a great lunch or dinner spot between your tastings!
Liquid Shoes Brewing is also located on Market Street has a great selection of small-batch brews. We've found their hazy IPAs to be pretty darn good.
Iron Flamingo Brewery is another great spot to grab a beer and some light bites. They have an impressive amount of taps to try and have some snacks incase you get a bit peckish while drinking.
Wine Tasting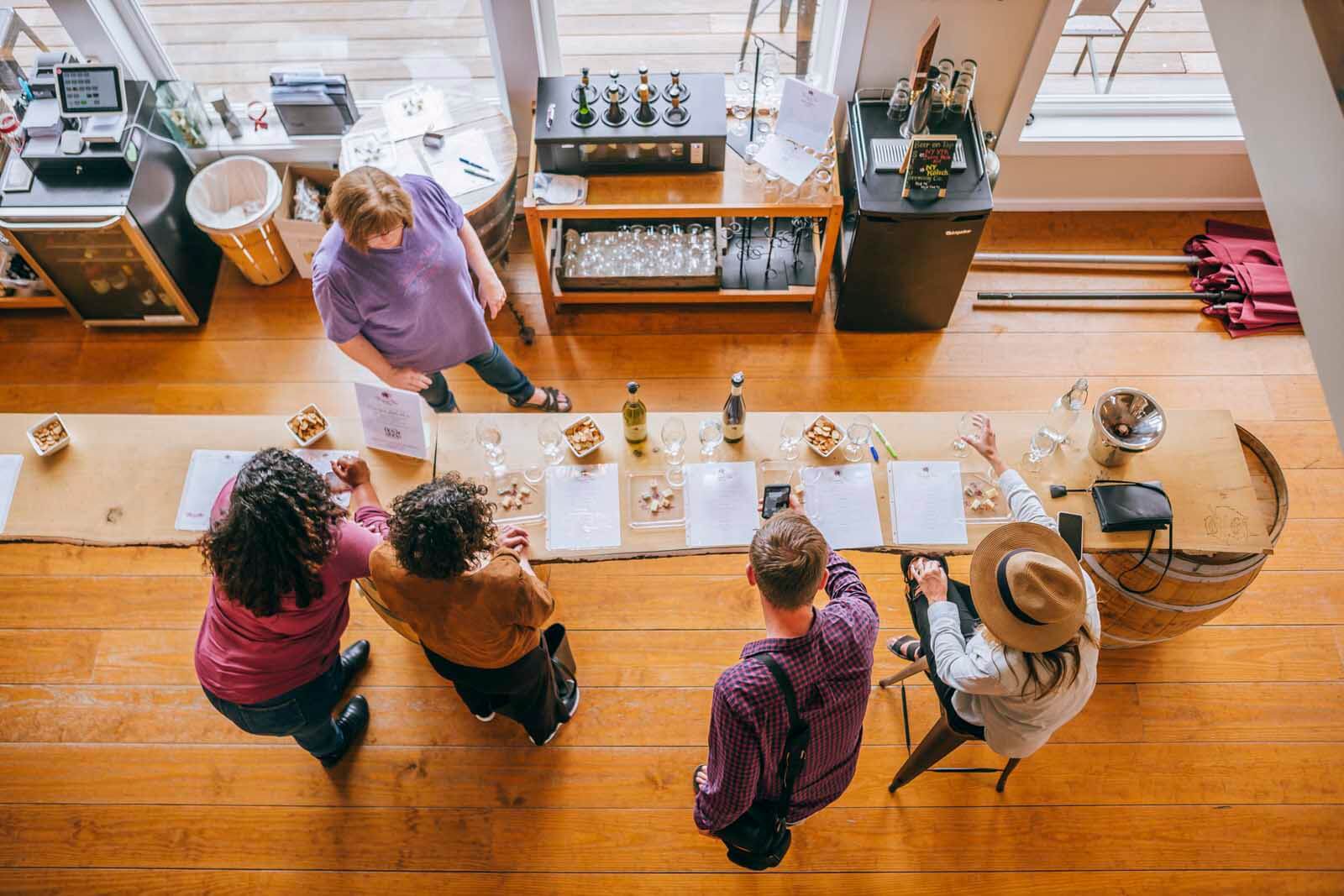 One of the greatest things to do in Corning is check out all the incredible nearby wine tasting. What's great about staying in Corning, New York is that you're centrally located between both Keuka Lake and Seneca Lake and their wine trails.
You can start the Keuka Lake Wine Trail in Hammondsport which is a 30-minute drive from Corning. This Y-shaped lake has tons of wineries dotted around it and other cool small towns you can stop along the way including Hammondsport and Penn Yan.
Another 30-minute drive from Corning is Watkins Glen which is also a great place to start the Seneca Wine Trail.
This is the most famous of the wine trails in the region as Seneca Lake is the deepest of the Finger Lakes and has its own microclimate that has the most ideal grape growing conditions in the region. As a matter of fact, many of the wineries in the region (even if they aren't located on Seneca Lake) have plots of land where their grapes grow around here.
There are so many wineries to check out so be sure to plan a full day at least of wine tasting!
Where to stay in Corning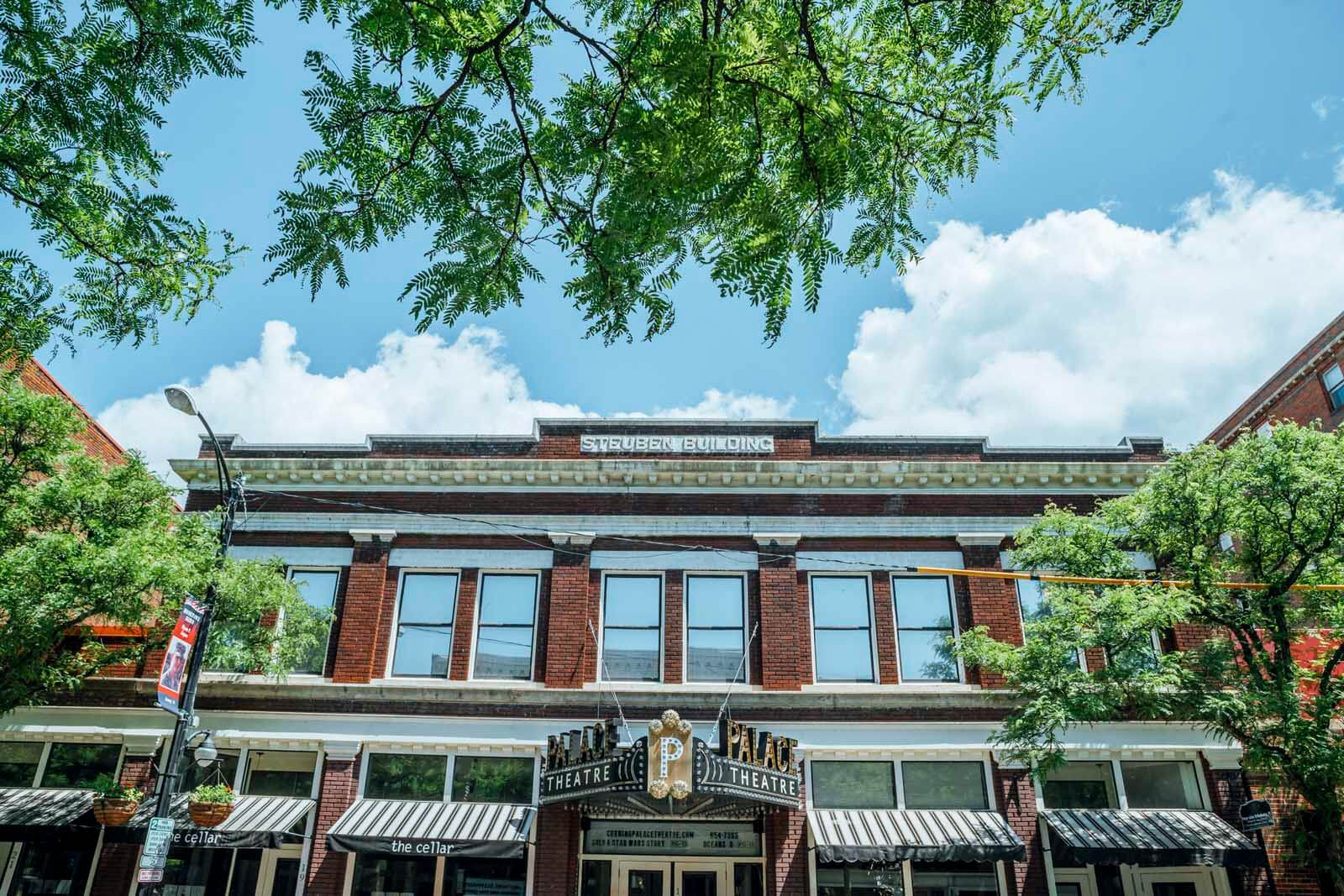 Radisson Hotel Corning is where we stayed and is walking distance to all the best things to do in Corning. The hotel has a terrific location, cozy rooms, great outdoor patio with fire pits, and just a few minutes walk to Market Street. There's a fitness center on the property as well as plenty of parking.
Book Now | Compare Prices for Later | Read Trip Advisor Reviews
---
Liked this post about the best things to do in Corning or found it helpful? Bookmark this post or pin it for later on Pinterest below!