Heading to the beautiful Finger Lakes region and wondering what all the best things to do in Penn Yan are? We got you covered. Penn Yan, New York is one of the most charming villages and towns located on the northeast branch of Keuka Lake.
See what keeps bringing us back to the region to keep exploring in our Finger Lakes photography post and all the best things to do in the Finger Lakes to help you plan your trip in this amazing area that is truly one of the most underrated destinations in the US!
Also, see why Penn Yan is one of our favorites and picks for best towns in the Finger Lakes!
What is Penn Yan, New York known for?
Penn Yan, New York is known for being home to one of the oldest mills in the United States and being the seat of Yates County located in the heart of the Finger Lakes region. It's name is a shorter abbreviation meaning Pennsylvania Yankee.
What is there to do in Penn Yan?
There are fun things to do and see in Penn Yan including shopping, dining, hiking along trails with waterfalls, and using Penn Yan as a base to explore the Finger Lakes region and wine tasting.
Background Info on Penn Yan, New York & Keuka Lake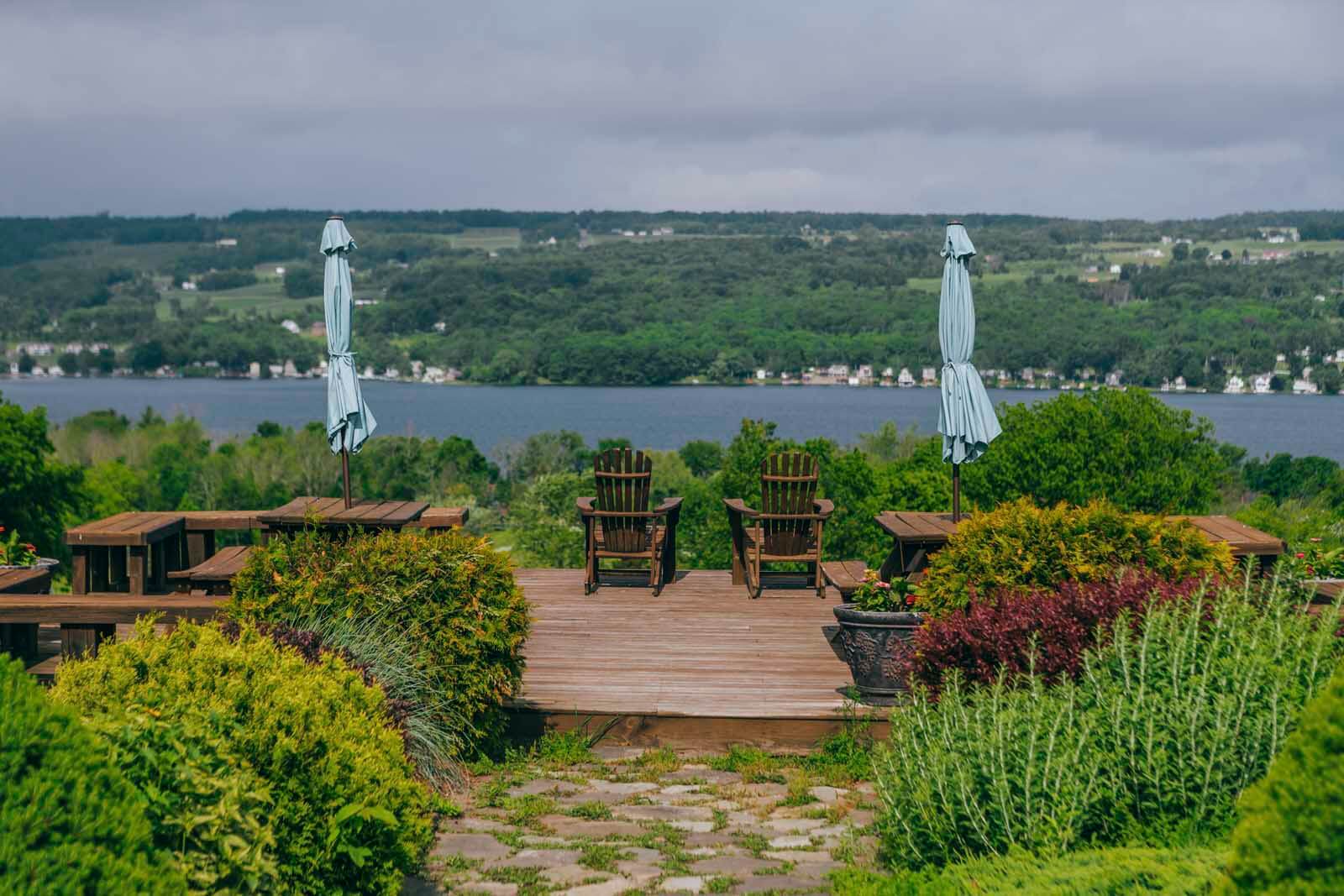 Penn Yan, New York is located on the north end of the east branch of Keuka Lake, the Y shaped and most unique of shaped bodies of water in the region also known to locals as, "crooked lake."
The name of Penn Yan, New York comes from 'Pennsylvania Yankee," as most of the early colonist settlers were from Pennsylvania and New England.
The town's first building records date back to 1799, however, there is much older history of settlement here from the Native Americans including Owasco and Seneca natives that inhabited this region well before the colonists arrived as well as the area being a hotbed for glacial activity that make up the geographical history of this area.
While we know that the name Penn Yan is derived from the colonists, the name Keuka Lake actually has origins tied back to the Native Americans meaning, "Canoe Landing."
Keuka Lake also flows in both north and south directions, which is unique to this Y shaped Finger Lake and actually flows into Seneca Lake.
Evangelist colonists started arriving in 1787, and by 1829 the birth of winemaking in the region had begun with the purpose of making sacramental wine. During this time, the first official winery in the Finger Lakes opened, Pleasant Valley Wine Company, which is still open today was just one of the first who discovered the ideal winemaking climate in this region before the entire region exploded for its excellent wine scene and what we know of it as today.
Besides having a thriving wine scene, Penn Yan, New York played a key role in trade for agriculture.
Through the late 19th century and throughout the 20th century, Penn Yan, New York also saw an influx in Danish immigrants as well as an increase in the agriculture industry including dairy farms. You can a large community of Amish and Mennonites in the area that contributes to much of the agriculture and farms in the area to this day.
What to do in Penn Yan
Explore the Village of Penn Yan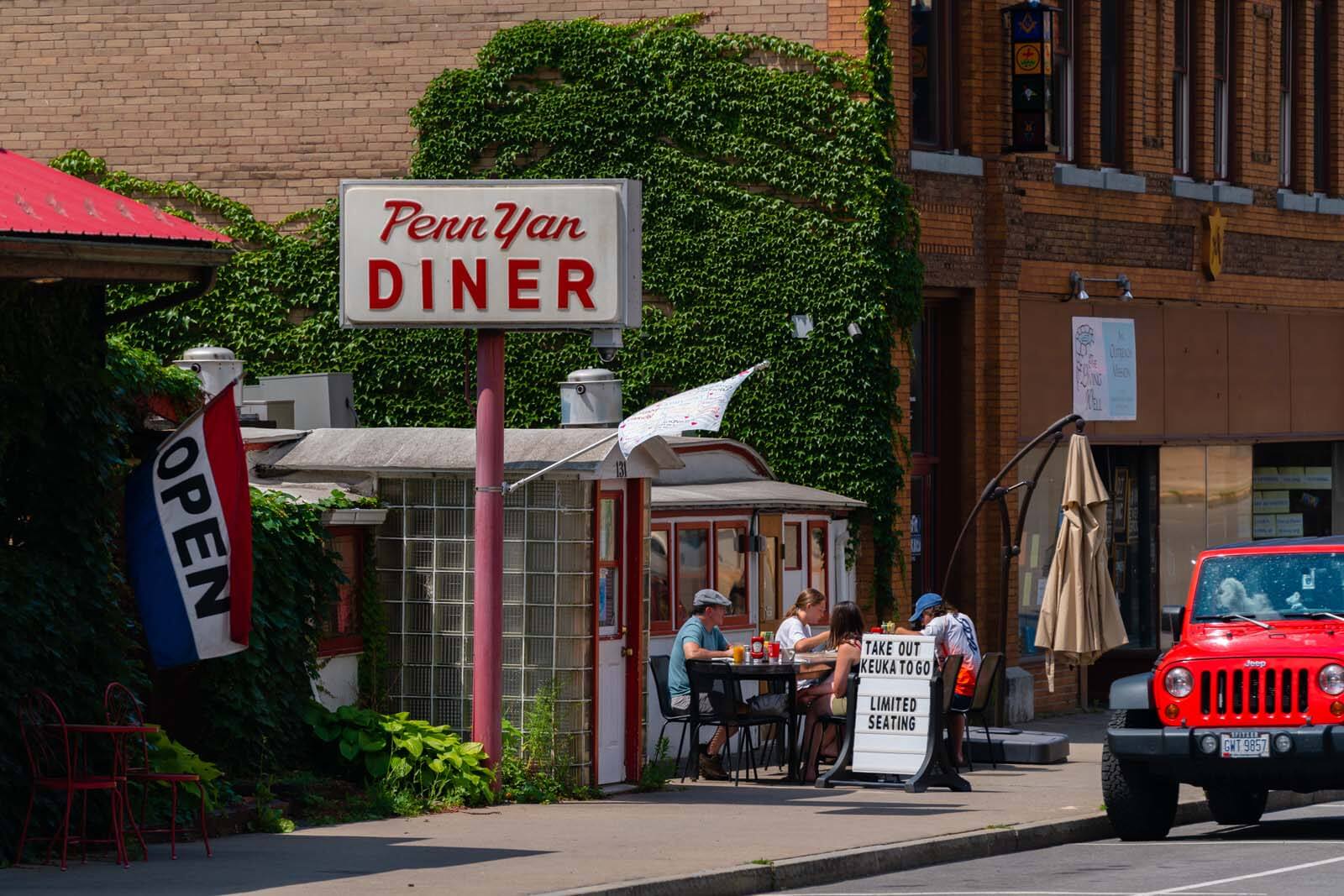 One of the best things to do in Penn Yan is enjoying the charming village and downtown that's filled with 19th-century storefronts filled today with cafes, restaurants, shops, and other businesses that make it one of our favorite towns in New York.
The charming downtown is a picturesque Main Street USA, your idealized turn of the 20th-century American town that still has that old-school charm to it.
Our favorite stops include the great coffee at Amity Coffee Co. (it's one of the best cups of coffee in the region) and grabbing breakfast or lunch in the adorable Penn Yan Diner.
See the World's Largest Pancake Griddle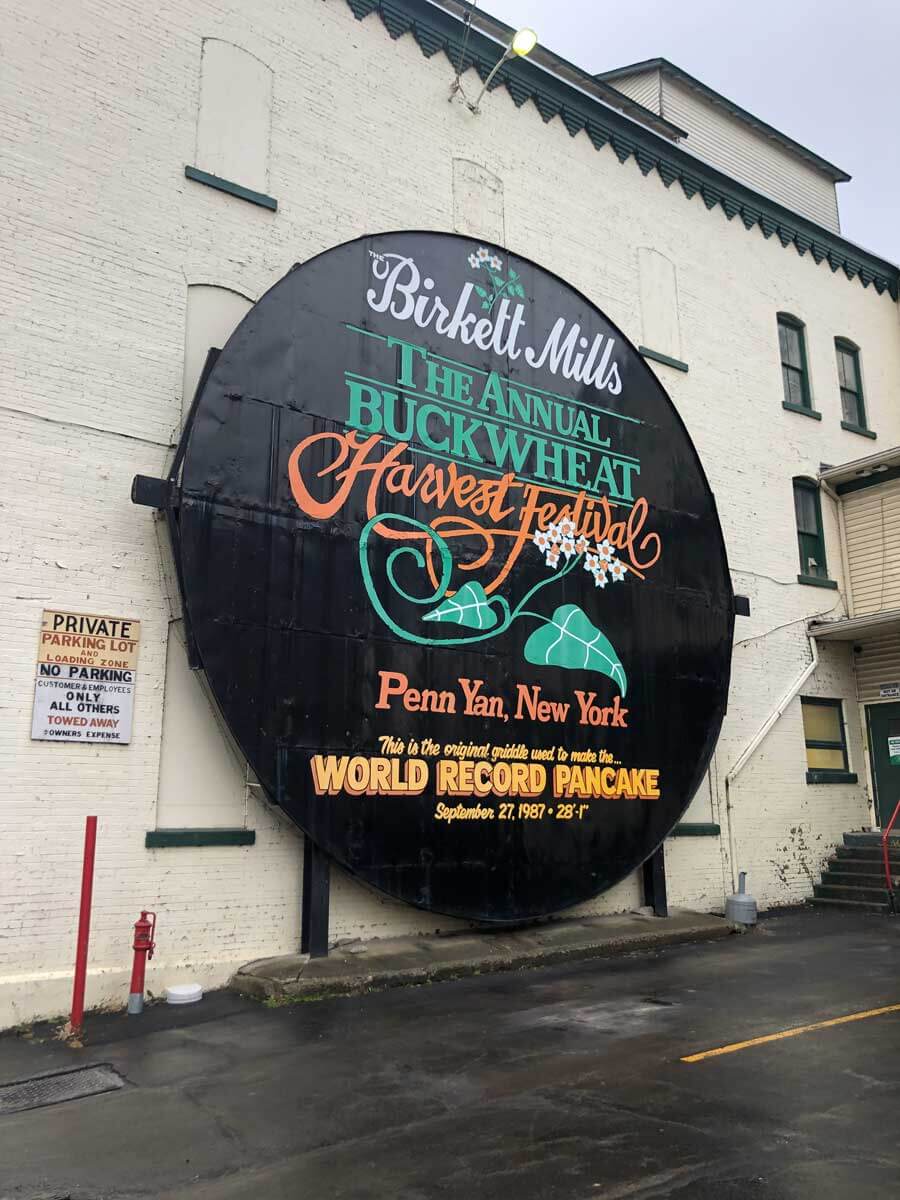 Is anyone else a fan of wacky roadside attractions? If so, this next thing to do in Penn Yan, New York is for you! The village is home to the world's largest pancake griddle!
Spanning 28 feet across and weighing in at 20,000 lbs this giant pancake griddle was used to create the world's largest pancake in 1987! One might wonder how you would even get enough batter to make a huge pancake, with the help of a cement mixer, the record-breaking pancake, and a crane was used to flip the flapjack!
You can find the griddle hanging on the outside of the Birkett Mills building, one of the historic mills dating back to the history of Penn Yan, New York's agriculture trade days which is still in use and is one of the world's largest Buckwheat manufacturers as well as #1 in the United States and has been operating since 1797!
We aren't going to lie, that's some pretty impressive publicity even to this day!
Hike Along the Keuka Outlet Trail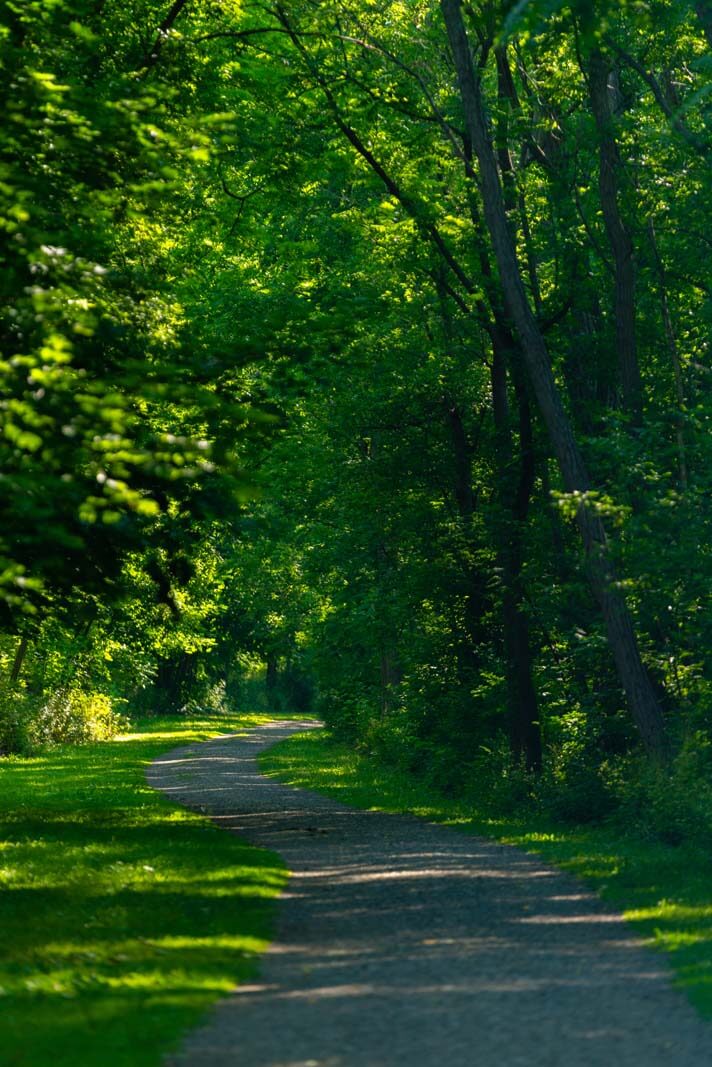 One of the best things to do in Penn Yan, New York is enjoy the pretty scenery and nature that surrounds this town on the Keuka Outlet Trail. Located along the 7-mile river that connects Keuka Lake to Seneca Lake, the only two lakes that have a connecting body of water in the Finger Lakes, you can walk along the serene wooded trail starting in Penn Yan all the way to Dresden.
The trail itself is 6.8 miles and it's easy to just do a section of the trail if you're shorter on time or looking for a walk that has less of a time and distance commitment.
In the warmer months, you will find that the trail is accessed mostly by walkers, some cyclists, joggers, and even horseback riding. In the winter, when there's a blanket of snow this trail becomes popular with cross-country skiers and snowmobiles. It's also great for snowshoeing.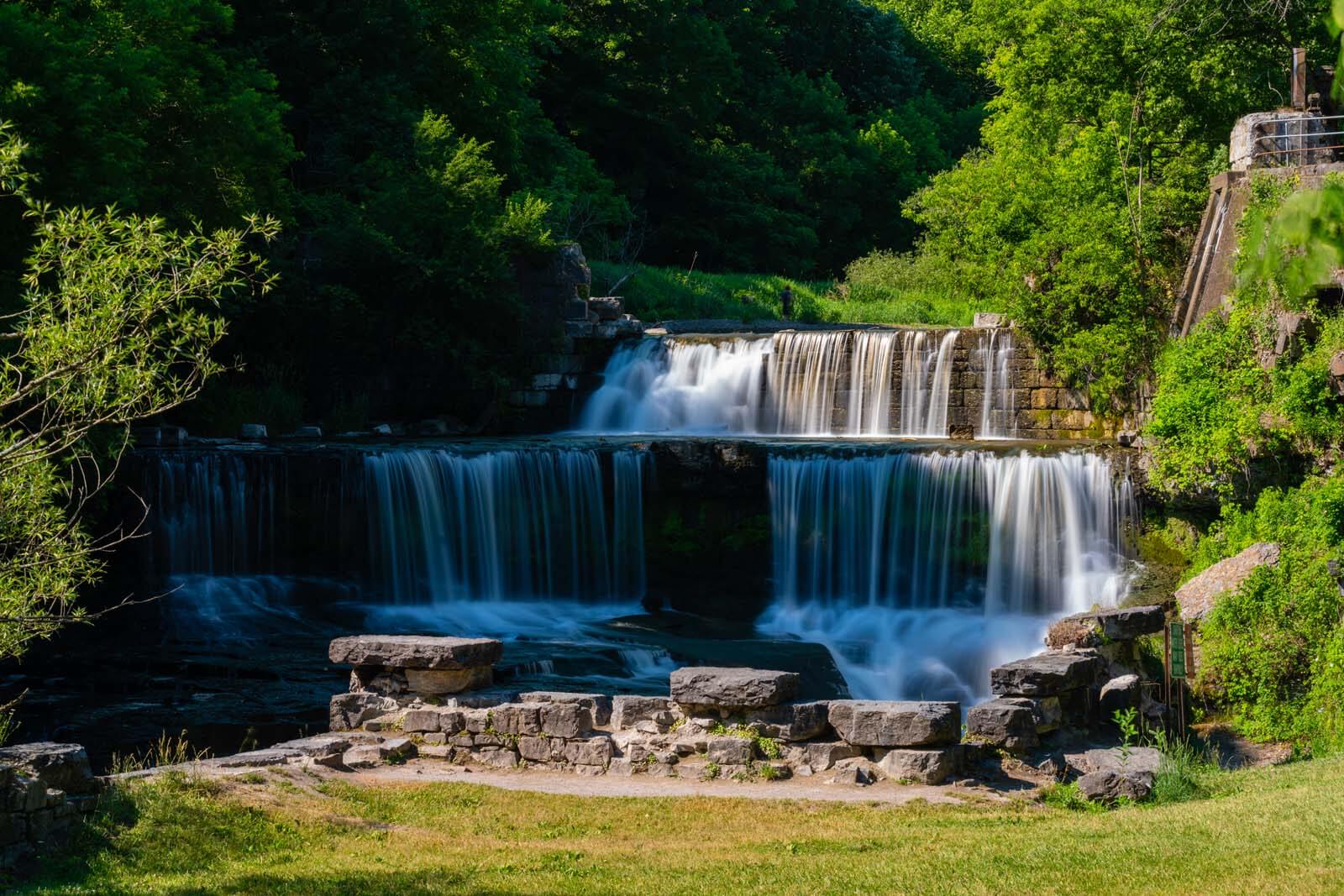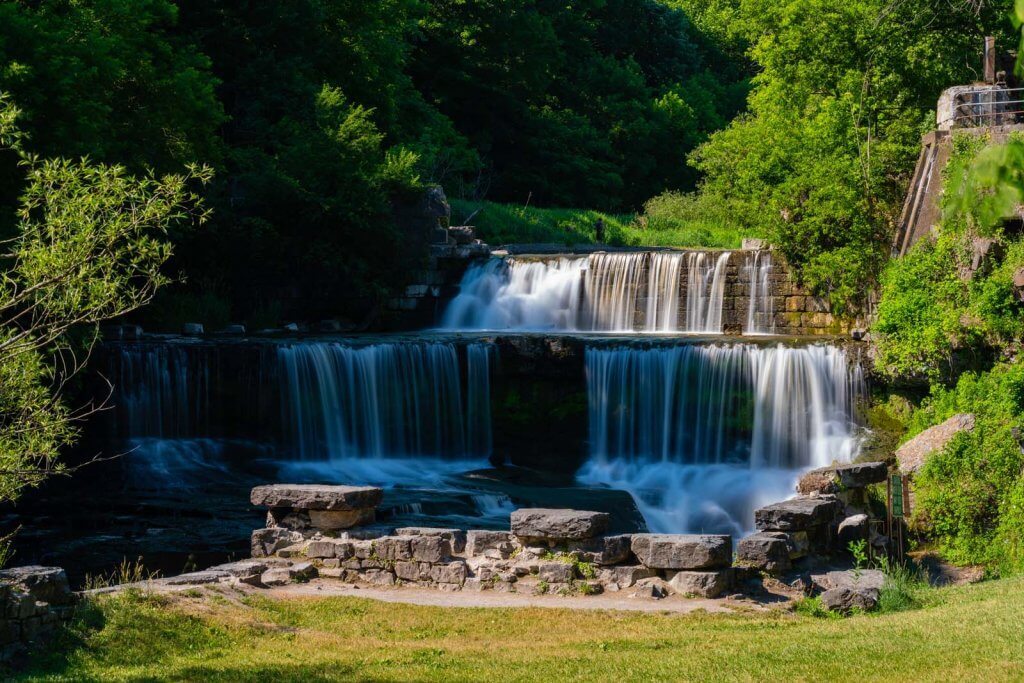 Along the trail, you can also find Seneca Mills Falls, one of two waterfalls along the Keuka Outlet Trail. Just further than a mile away are the second falls, Cascade Mills Falls.
If you're interested in just seeing the waterfalls, we recommend parking near Seneca Mills Falls along Outlet Road. There's a short walk along the trail to the other to help shave time off your walk if you can't complete the entire 6.8 mile hike.
If you're starting in Penn Yan, park your car in the parking lot behind Birkett Mills and make your way to the trail, this is how we prefer to do it. However, the trail officially starts at the Village of Penn Yan Sports Complex, once you park there you can make your way to the official trailhead.
If you're into exploring waterfalls in New York be sure to also check out the best waterfalls in the Finger Lakes too while you're here!
Wine Tasting Near Penn Yan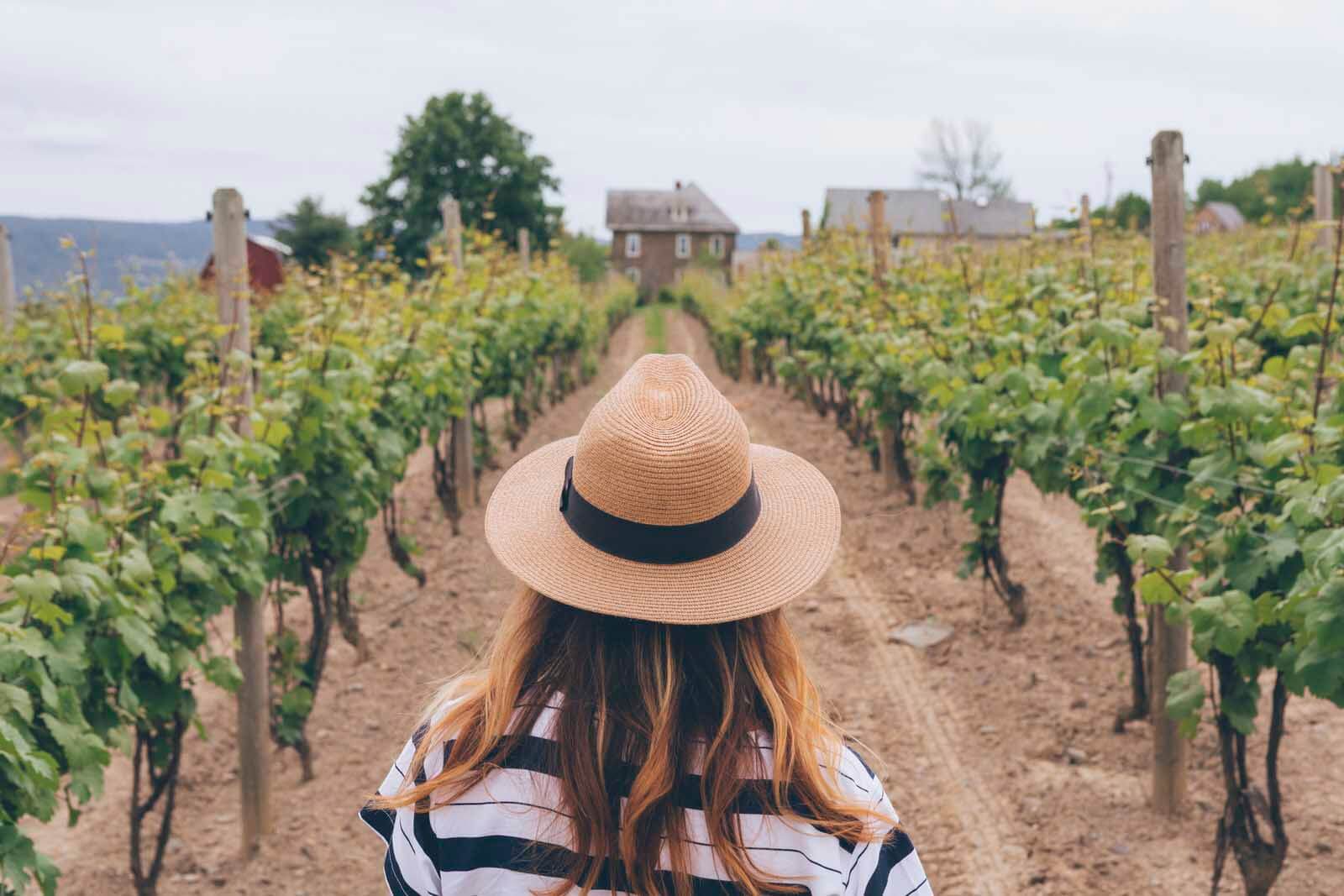 One of the best things about Penn Yan, New York is that you're in the Finger Lakes Wine Country region which is home to some of the best winemaking on the East coast of the US and one of our favorite places to taste around!
What's great about Penn Yan is that you're close to two of the wine trails that make up this region. The Keuka Lake Wine Trail is obviously around Keuka Lake and then you also are close to the west side of the Seneca Lake Wine Trail which is stacked with wineries, breweries, cideries, and even a place that makes mead!
Keuka Lake also has two significant wineries to not only the region but wineries that changed the landscape of wine in Northeast America.
As mentioned before, Pleasant Valley Wine Company is the first winery in the region operating since 1797 starting out making sacramental wine to all kinds of your favorite varietals today. This is a historic stop and great thing to do near Penn Yan if you're looking to explore the winemaking past of the region.
Overlooking Keuka Lake is one of the best wineries in the region. Dr. Konstantin Frank, aka Dr. Frank, is responsible for making the wine region what it is today.
Dr. Frank is the reason the Finger Lakes wine gets the global attention it deserves. He was an immigrant from Ukraine who introduced the vinifera grape varieties to the region which in turn introduced European wines to the Northeastern US and shaped and elevated the landscape of winemaking in the region.
Keuka Spring Vineyards is also another one of our favorite wineries in the Finger Lakes region for their white wines, most notably their Gewürztraminer and Rieslings, which have won several awards. Their winery also has a beautiful location on a hill overlooking Keuka Lake.
The Windmill Farm Craft & Market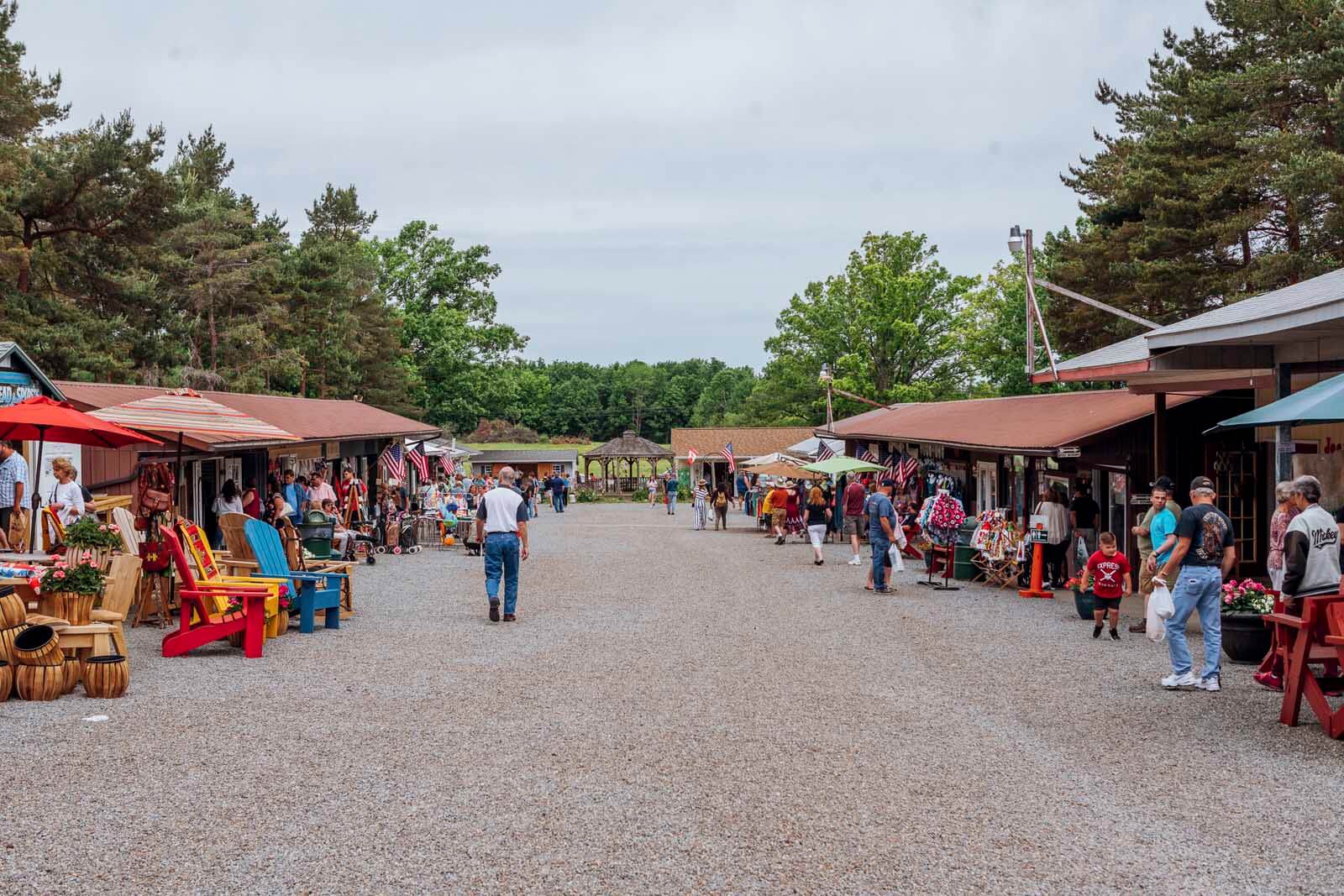 If you find yourself exploring all the best things to do in Penn Yan, New York on the weekend then you will want to swing by The Windmill Farm Craft & Market and come hungry!
There are over 200 vendors here selling all sorts of goodies from everything including food stalls, homemade crafts, local food products, and all sorts of arts and crafts products made locally!
They are only open on Saturdays in April through November, so be sure to plan your visit by checking their hours to not miss out on all the fun going on here.
Keuka Lake State Park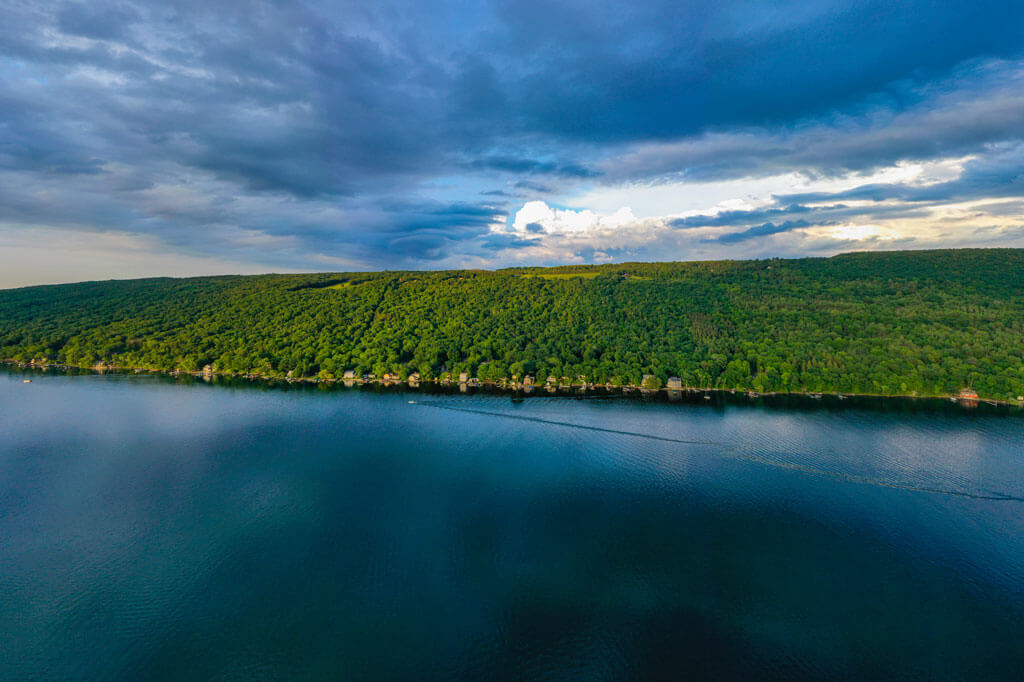 Another awesome thing to do in Penn Yan, New York is drive over to Keuka Lake State Park (on the shores of Keuka Lake's north end of the west branch of the Y).
This gorgeous waterfront state park offers over 620 acres of forest and waterfront property where you can picnic along the shores, go for a hike, hunt, fish, camp, and launch your boat into Keuka Lake for a fun day on the water.
In the winter months, there are also great trails for cross-country skiing and snowmobiling too making it a great year-round park to visit.
Apple Barrel Orchards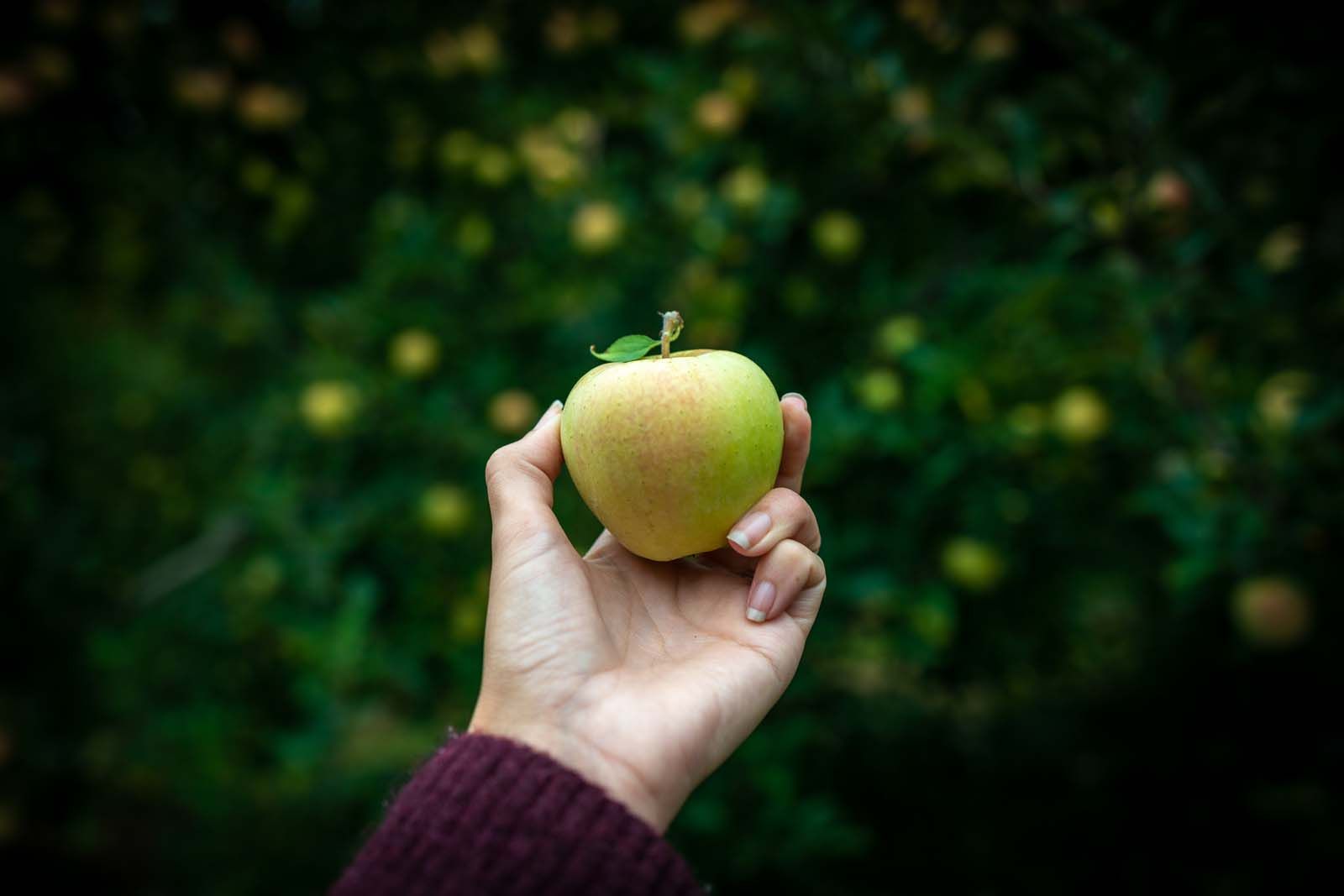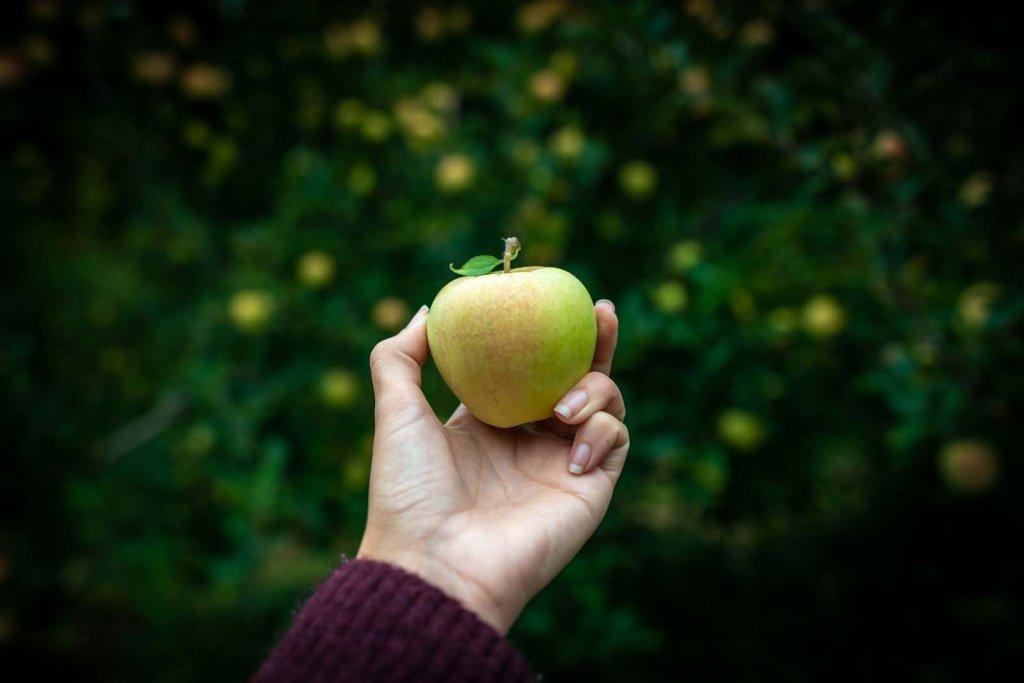 Another fun thing to do in Penn Yan is visit a family-operated farm that offers U-pick of their produce grown on site! Apple Barrel Orchards has been around since 1922 and is open seasonally.
You can visit their farm store or enjoy their U-pick orchards including produce like cherries, grapes, and several varieties of apples. You'll want to check their website to see what's in season for U-pick.
Their farm store is typically open from September through February and offers all types of locally made products and produce including maple syrup, dips, cheese, honey, pancake mix, and more.
Wager's Cider Mill
One of the best seasonal things to do in Penn Yan is taking advantage of all the farm-fresh ingredients this region has to offer. We love Wager's Cider Mill in the fall because they have homemade fresh apple cider, apple cider donuts, and other fall goodies.
They also have freshly baked pies, locally made cheese, grapes, and local grape juice to mention a few other of the products they offer.
They are open typically from August through early January, it's best to check their website or call ahead to make sure they are open before your visit.
Spotted Duck Creamery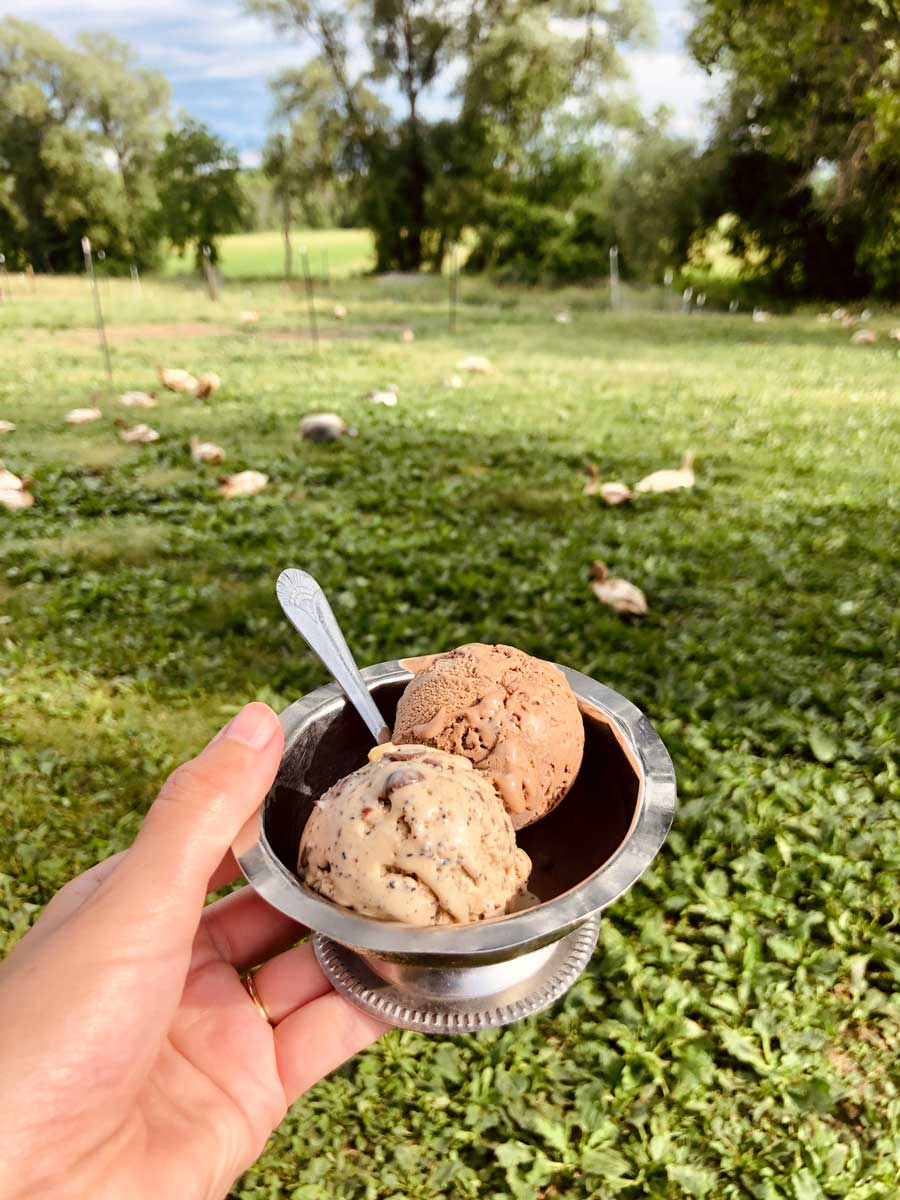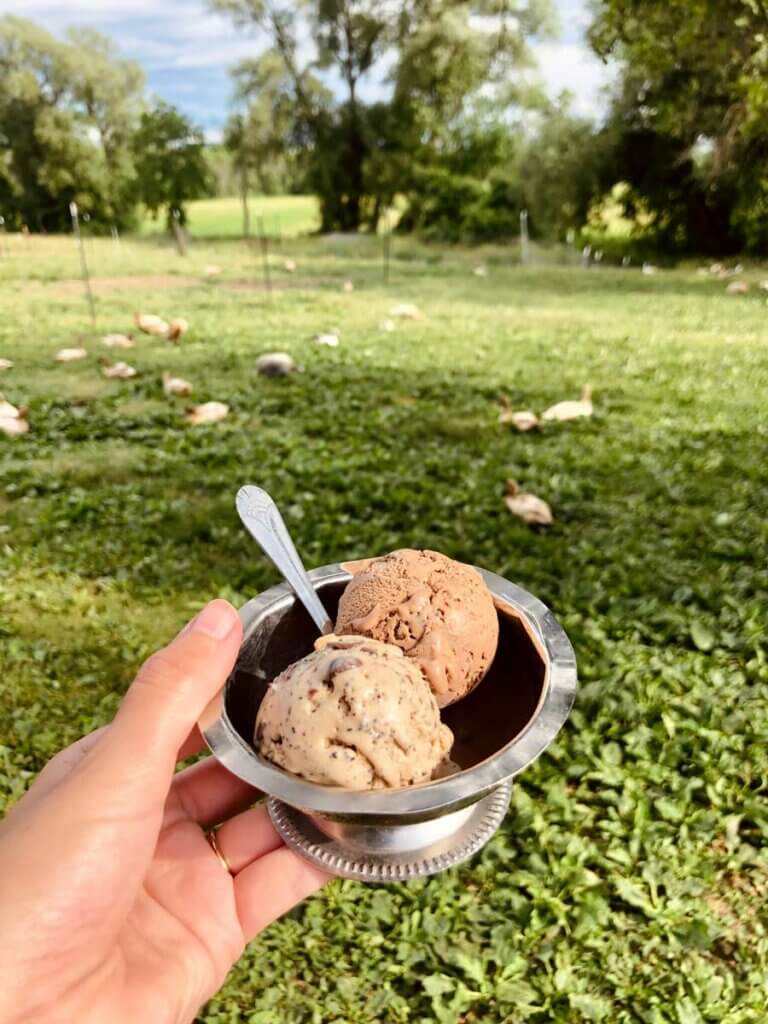 One of our favorite places to visit in Penn Yan, New York is the Spotted Duck Creamery and farm! This organic farm specializes in a farm-fresh frozen custard made from their flock of Ancona ducks that you'll get to see while enjoying your sweet treat.
Their farm is open seasonally, so it's best to check their website or call ahead before visiting.
Where to Stay Near Penn Yan, New York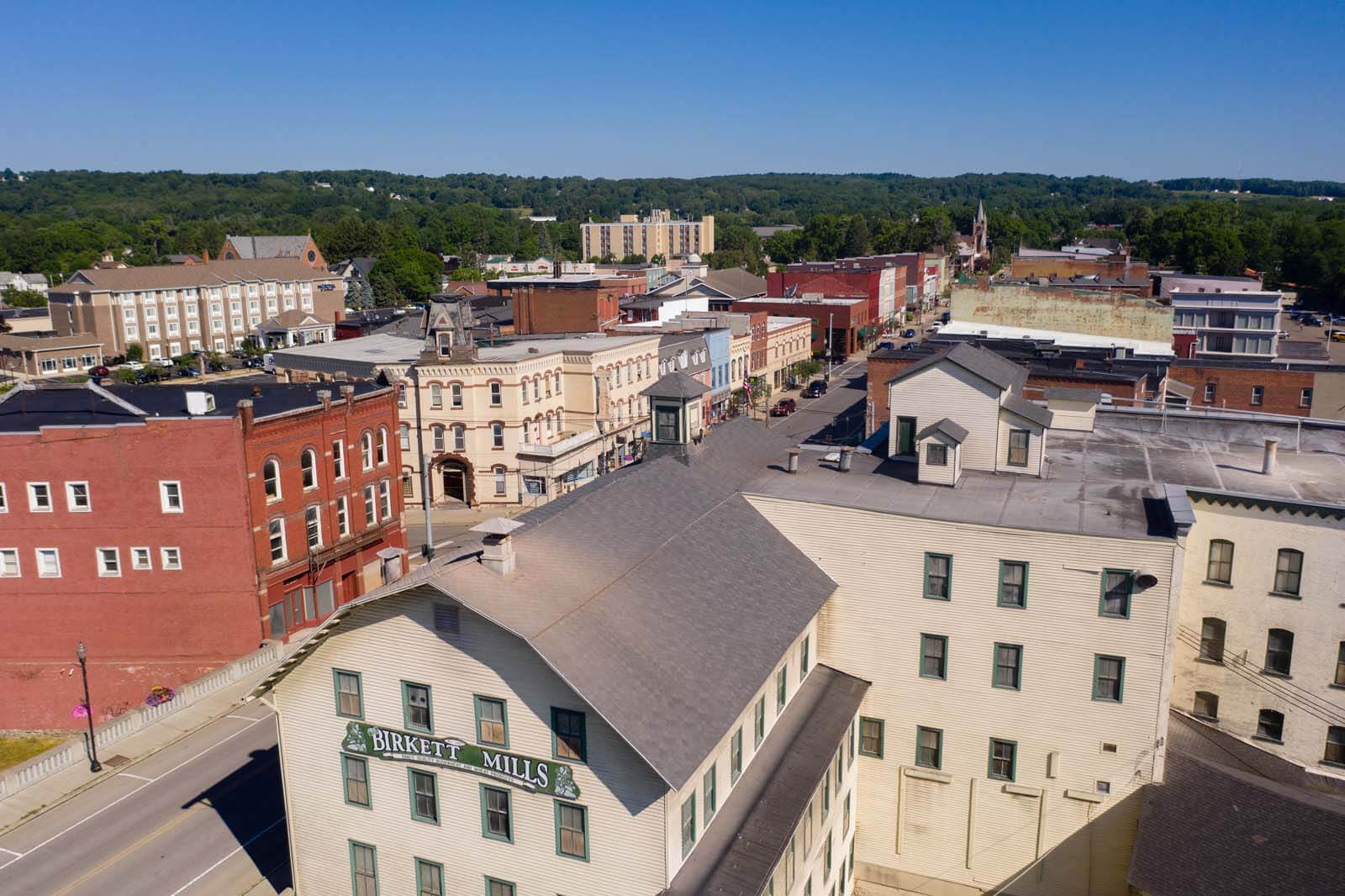 Be sure to explore our entire guide for where to stay in the Finger Lakes to pick which hotel, B&B, or house rental you should get for your getaway.
One of our top picks for where to stay in Penn Yan, New York is this charming B&B. The Willows Bed and Breakfast is an upscale B&B located on its own private beach. Besides enjoying your cozy room you can relax next to the garden, kayak, go on a boat tour, or fish on the lake. There are 6 different rooms to choose from for a relaxing and amazing vacation on the lake.
Another great option for where to stay in Penn Yan, New York is the Hampton Inn Penn Yan located right along the shores of Keuka Lake. This hotel property has won several accolades and awards and during our stay, we were really impressed with the hospitality and friendliness of the staff not to mention the location is fantastic.
---
Liked this post on the best things to do in Penn Yan, New York? Bookmark for later or share the love below on Pinterest!