Looking for the best things to do in Poughkeepsie? You've come to the right place! This Hudson Valley destination attracts New Yorkers looking to escape the city for gorgeous views, history buffs looking to dive into historic landmarks here spanning centuries, and visitors who is curious to see some of the amazing things to do in the Hudson Valley and what this region has to offer.
Poughkeepsie, New York is a fascinating destination, it served as the temporary second capital of New York during the American Revolution after the British burnt down Kingston, another amazing town in the Hudson Valley to visit.
Situated along the Hudson River, you not only get stunning views but it's a very easy destination to visit by train from New York City, especially if you're wanting a place to enjoy a scenic hike!
Poughkeepsie also is the site of the founding of Vassar College, one of the first women's colleges in the United States (which has an impressive list of celebrity alumni) and one of the prettiest campuses you'll find in the North East.
So whether you're already planning to visit Poughkeepsie or looking for inspiration for where to check out in this vibrant area of the state of New York, we got you covered!
Getting to Poughkeepsie New York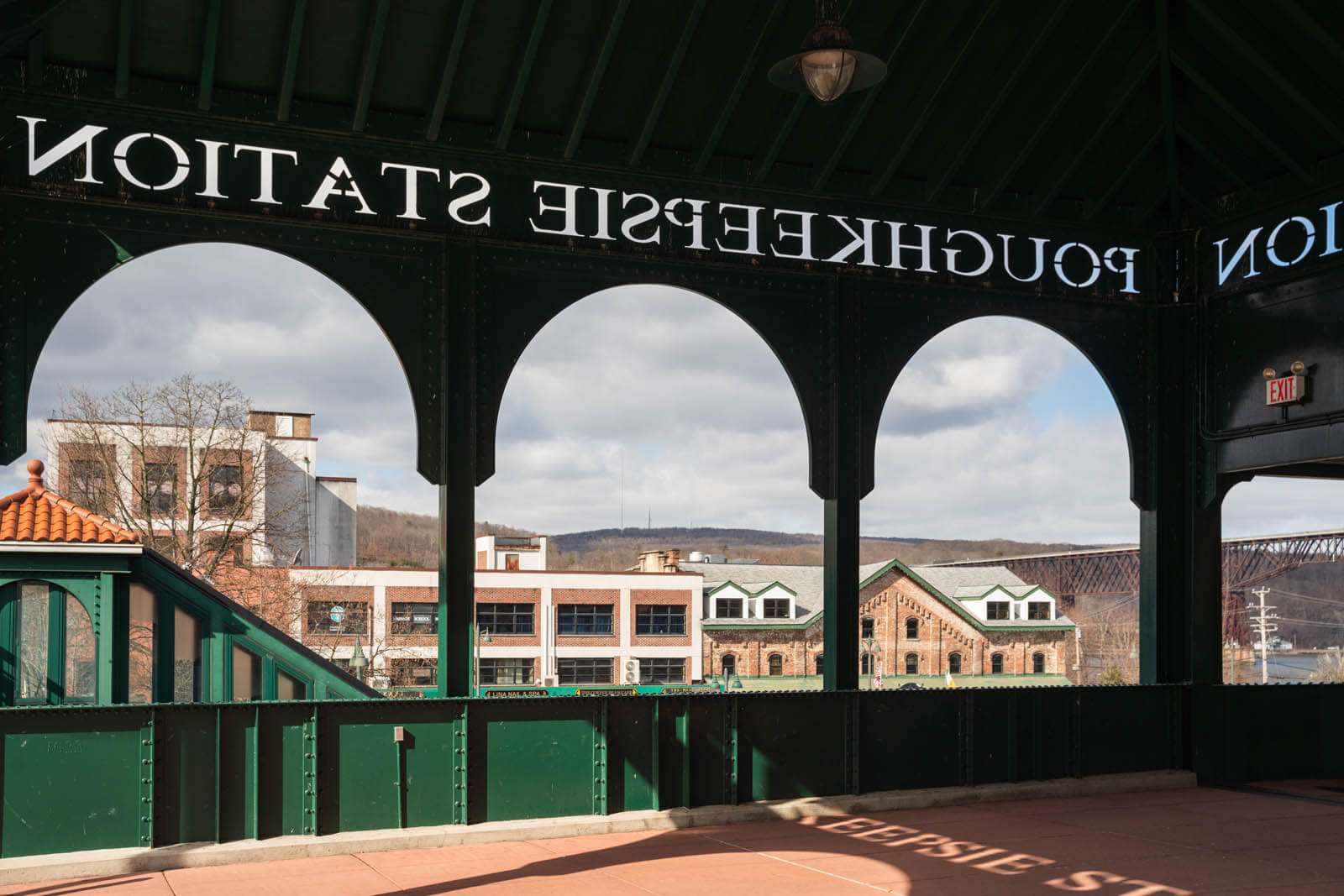 Do you remember the episode of Friends when Ross falls asleep on the train and meets the girl from Poughkeepsie? Well, if that reference isn't for you, you can take the train right here from the city!
You can easily take a day trip from NYC to Poughkeepsie by either train or car from the city. Because of how accessible Poughkeepsie is from New York City, it does make an excellent car-free day trip, especially in the temperate months so you can take advantage of the hiking around the train station.
If you're coming from the city, just hop on the Metro-North Hudson line at Grand Central Terminal, which runs every hour during the week. You can easily buy tickets from the machines at Grand Central Terminal, just look for the ticket machines that say Metro-North and it will ask you to input your departing station and where you'd like to go.
Sit back, relax, and enjoy a scenic 1.5 to 2-hour ride to downtown Poughkeepsie! Then you're a short walk from the scenic 4-mile Walkway Loop Trail, one of our favorite things to do in Poughkeepsie and perfect for day-trippers.
However, it's important to note that this isn't a highly walkable destination. If you're looking for what to do in Poughkeepsie besides the hike, having a car will give you the freedom to explore the city more extensively.
What are the Top Things to Do in Poughkeepsie?
Whether you're interested in the great outdoors, Hudson Valley's art scene, or good local brews, you'll find it and more in Poughkeepsie, New York! If you're looking for a fun day trip, keep reading for our favorite stops in this charming town.
Enjoy the Views on the Walkway Over the Hudson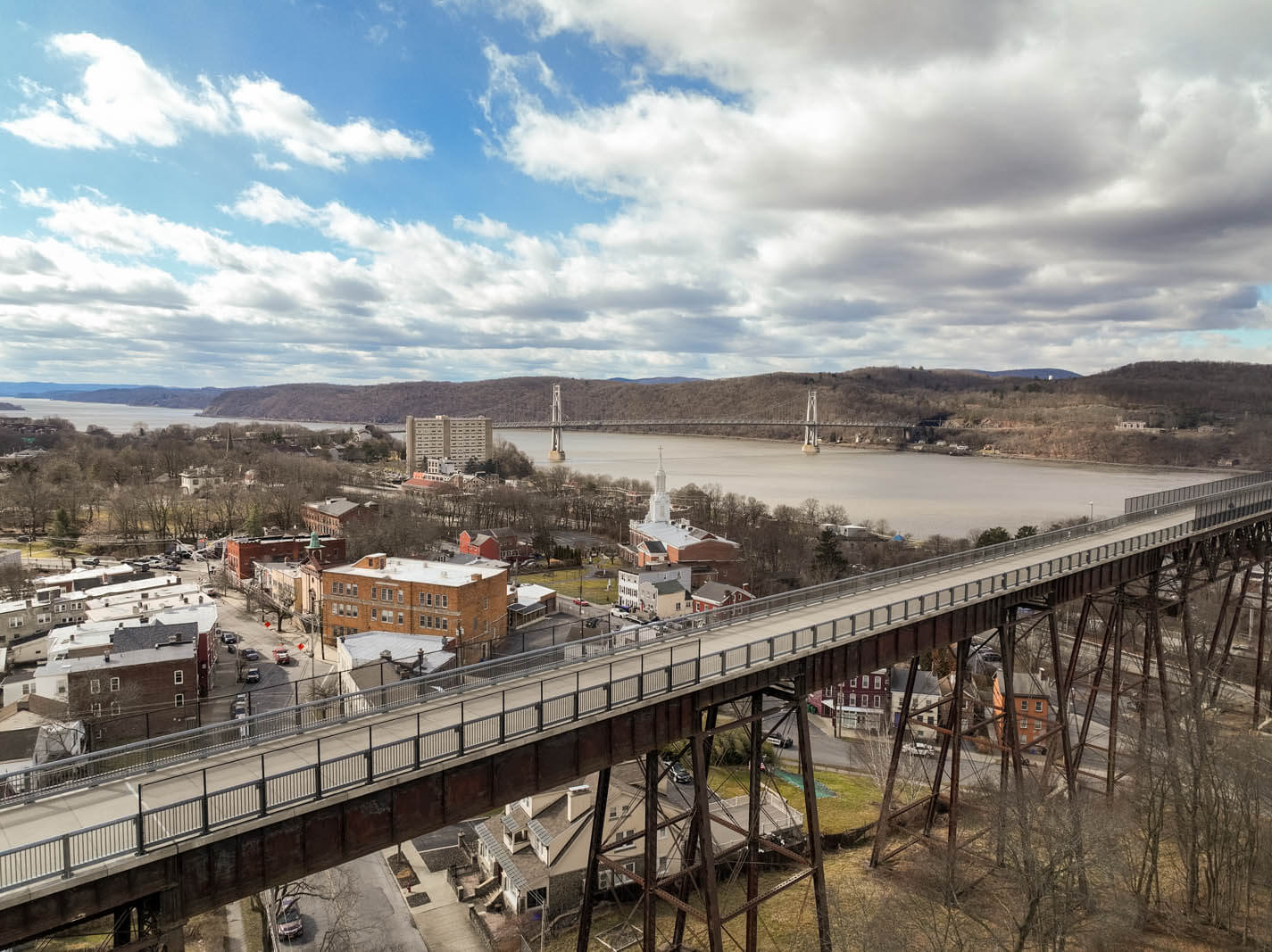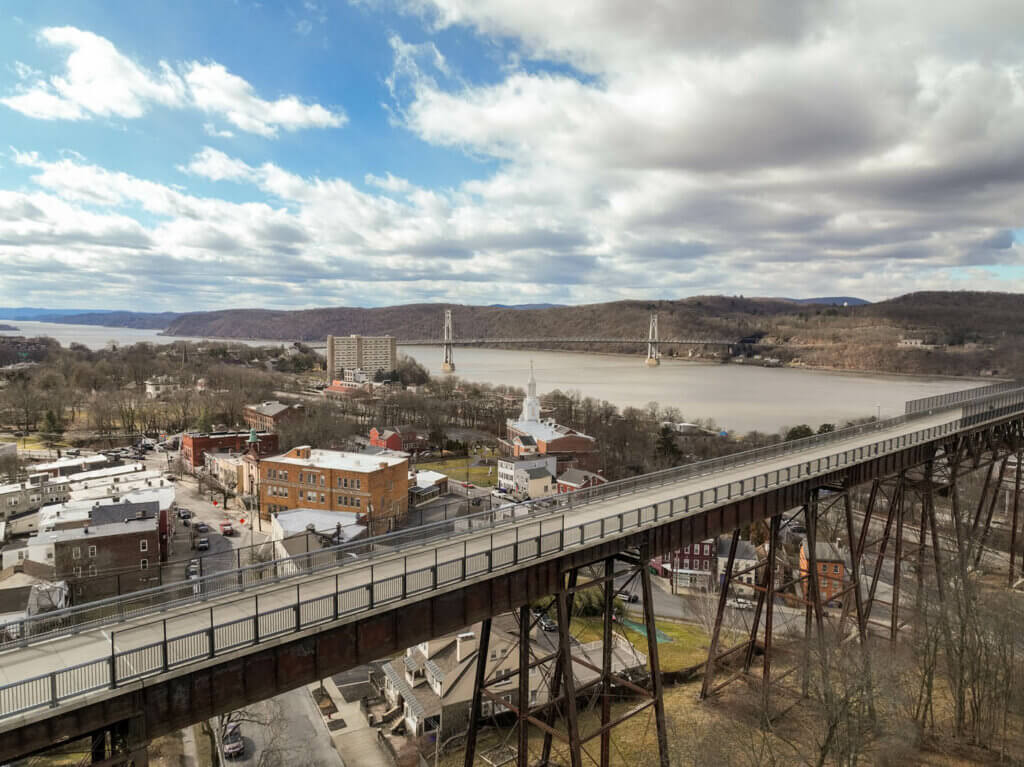 One of the most iconic attractions in Poughkeepsie, NY is the Walkway Over the Hudson. It's a former railroad bridge that's been transformed into a pedestrian path offering stunning views of the Hudson River and the surrounding valley.
From the waterfront, you can get to the Walkway Over the Hudson by way of Upper Landing Park. There, you'll find a path that leads to an elevator to the top of the bridge. Or you can start along the stairway entrance deeper into town at Washington Street. Especially if you start at Washington Street, give yourself about 2 hours to cross the bridge and come back.
Along the way, you'll enjoy sweeping views of downtown Poughkeepsie, the Hudson River, and more. Be sure to wear good walking shoes and sunglasses, as well as a windbreaker if it's at all cool outside! This bridge is massive and you'll be exposed to the elements. But it's worth it!
For a full-day adventure, you could also take on the 4.4-mile Walkway Loop Trail. This trail not only takes you across the Walkway Over the Hudson but also leads you over the Mid-Hudson Bridge and back around.
Listen to Bridge Music on the Mid-Hudson Bridge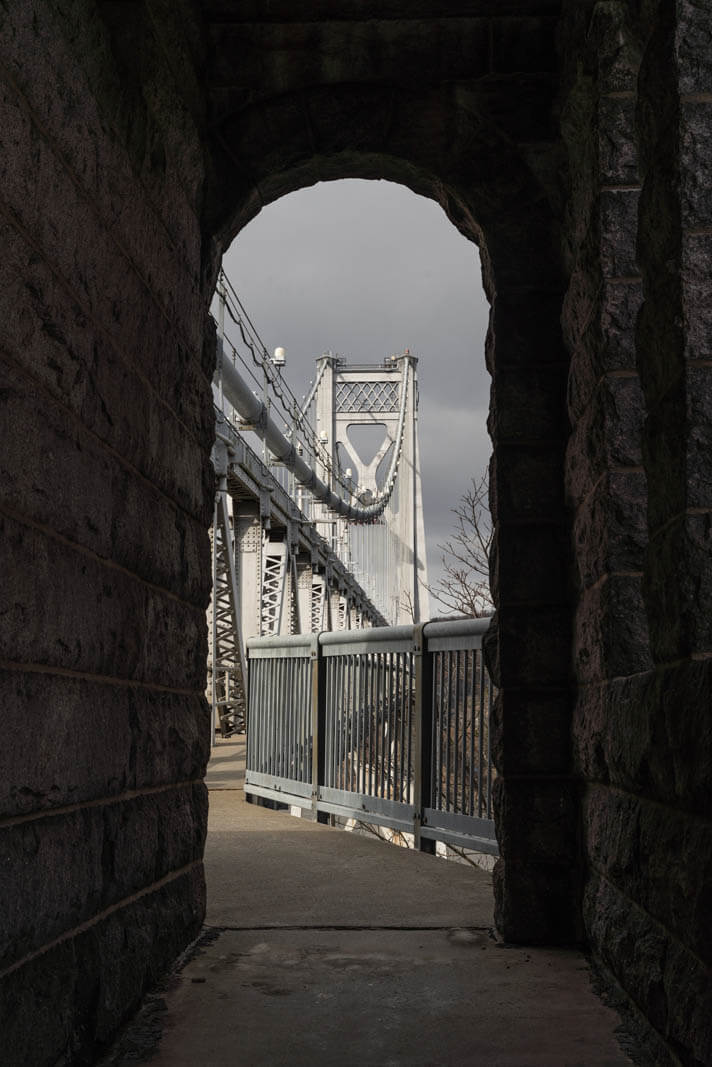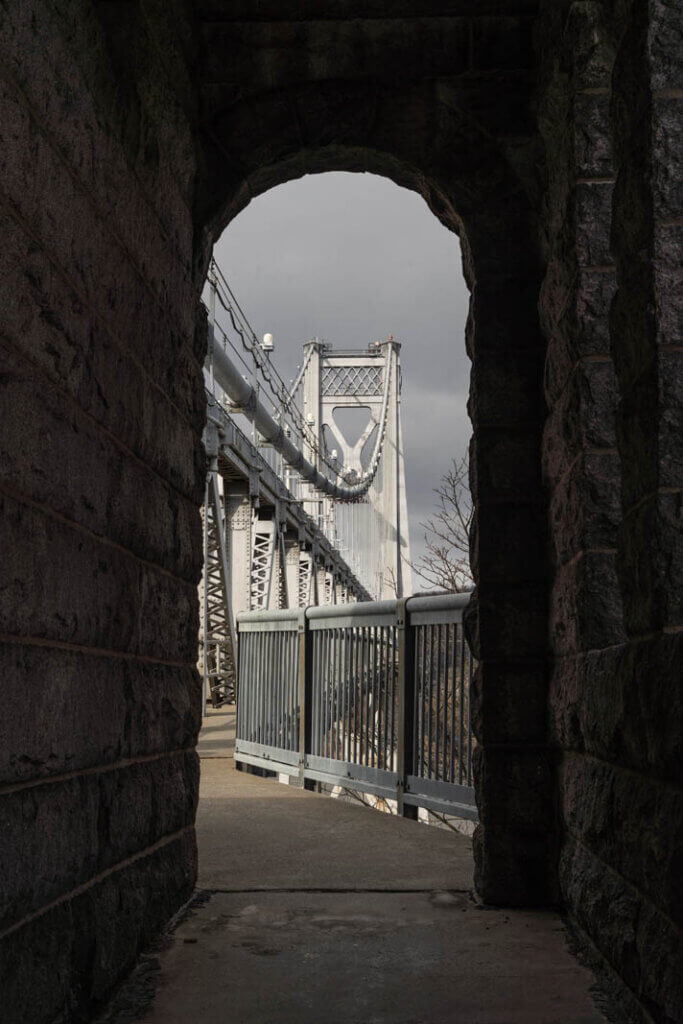 If you're looking for what to do in Poughkeepsie that you can't do anywhere else, you'll find it along the Walkway Loop Trail! Music fans will appreciate Bridge Music, the unique auditory experience that awaits you on Mid-Hudson Bridge.
While this bridge itself has set records, you'll want to visit to see the Bridge Music installation created by Joseph Bertolozzi. An American composer, Bertolozzi heard the melodic ones resonating through the steel beams of the bridge and heard music. While some thought he was crazy, the musician went on to record a CD titled "Bridge Music" that would go on to make #18 on the 2009 Billboard Music Charts!
April 1 through October 31, you can find 2 installations at either end of the Mid-Hudson Bridge where you can push a button and listen to the works that Bertolozzi created. Experiencing this special music installation is certainly one of the most unique and fun things to do in Poughkeepsie.
Eat at Rosticceria Rossi & Sons aka Rossi's Deli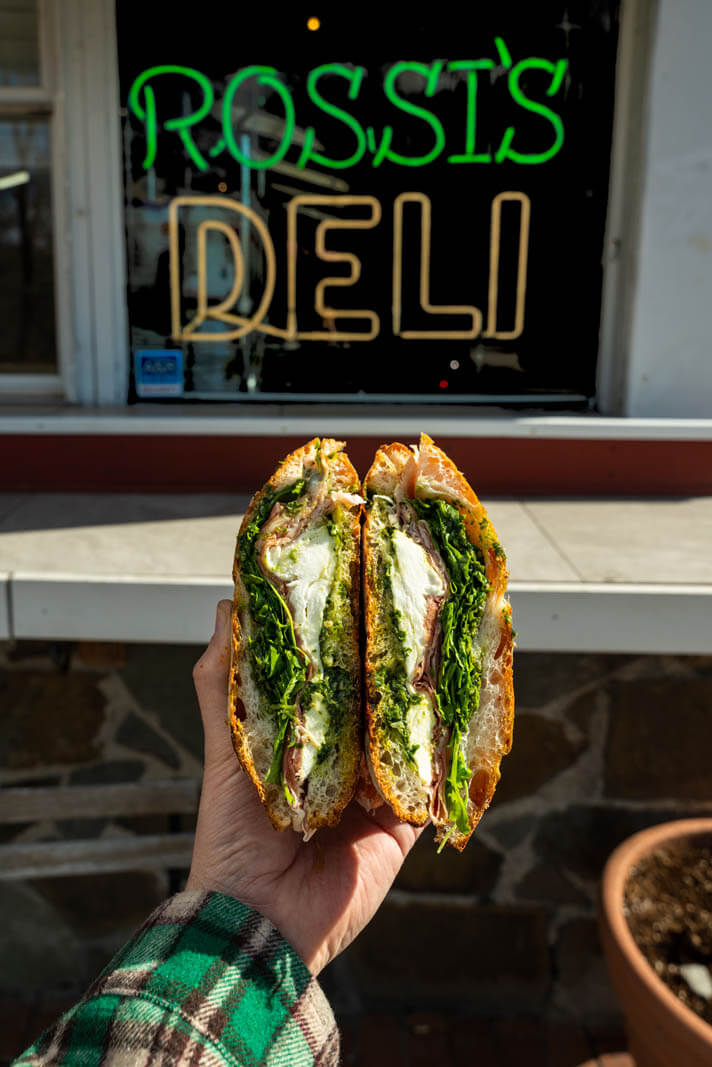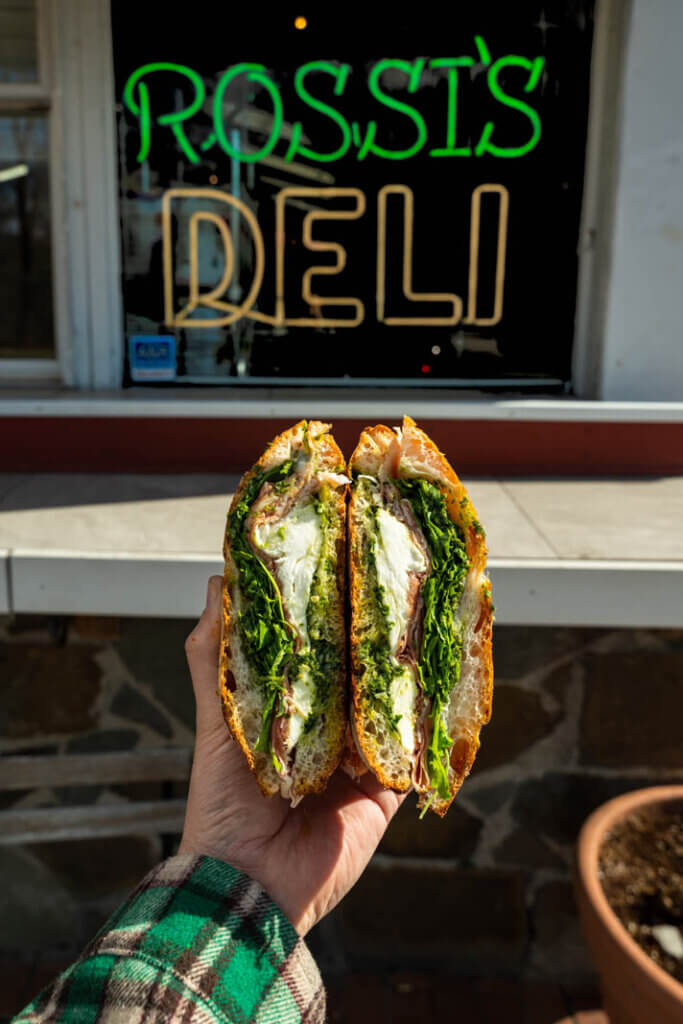 Especially after a long walk across the Hudson River, do yourself a favor and eat lunch at Rossi's Deli! Dare I say it's worth the trip to Poughkeepsie just to eat here? I might. We really, really, really liked the sandwiches we got here.
This deli is located in the Little Italy neighborhood near Downtown Poughkeepsie and it's one of our favorite sandwich shops ever!
If you're a fan of authentic Italian delis, this is the place to go in Hudson Valley. There's the market and counter. This is the kind of place where you'll find every kind of Italian import, from canned tomatoes and olive oil to handmade pasta and more. Behind the glass, there's every kind of cured meat and cheese, as well as cold sides and Italian cookies and bread.
All the way at the back is the sandwich counter. There's a long list of combinations to try, and you'll find a favorite soon enough! They even have gluten-free focaccia. And when they get pretty busy, it's best to order ahead for pickup unless you don't mind waiting.
Stop by Rossi's Deli from 10 AM to 6 PM Monday through Friday and till 5 PM on Saturday.
Tour Locust Grove Estate
Locust Grove Estate was built in Poughkeepsie, New York in the 1850s for Samuel Morse, the inventor of Morse Code! Morse lived in New York City and envisioned the estate as his summer villa, like the ones in Italy.
Over the years, Locust Grove Estate has changed hands and gone through changes. Today, the estate offers a fascinating glimpse into the past.
The centerpiece of Locust Grove is the grand Italian-style mansion, which showcases the intricate architecture popular during the Gilded Age. For the cost of admission, you can take a tour of the mansion, where you'll see rooms decorated with one-of-a-kind artwork and period furniture. And you'll learn about the estate's history and the Morse family's legacy.
Group and private tours are available a few days a week from early May through the end of October.
Locust Grove also boasts stunning gardens that cover the entire estate. The gardens are free to visit, and leashed dogs are welcome! Take a leisurely stroll through the landscaped grounds or even enjoy a picnic on the lawn. The estate also hosts a variety of private events, art exhibitions, outdoor concerts, and more throughout the year.
Visit Vassar College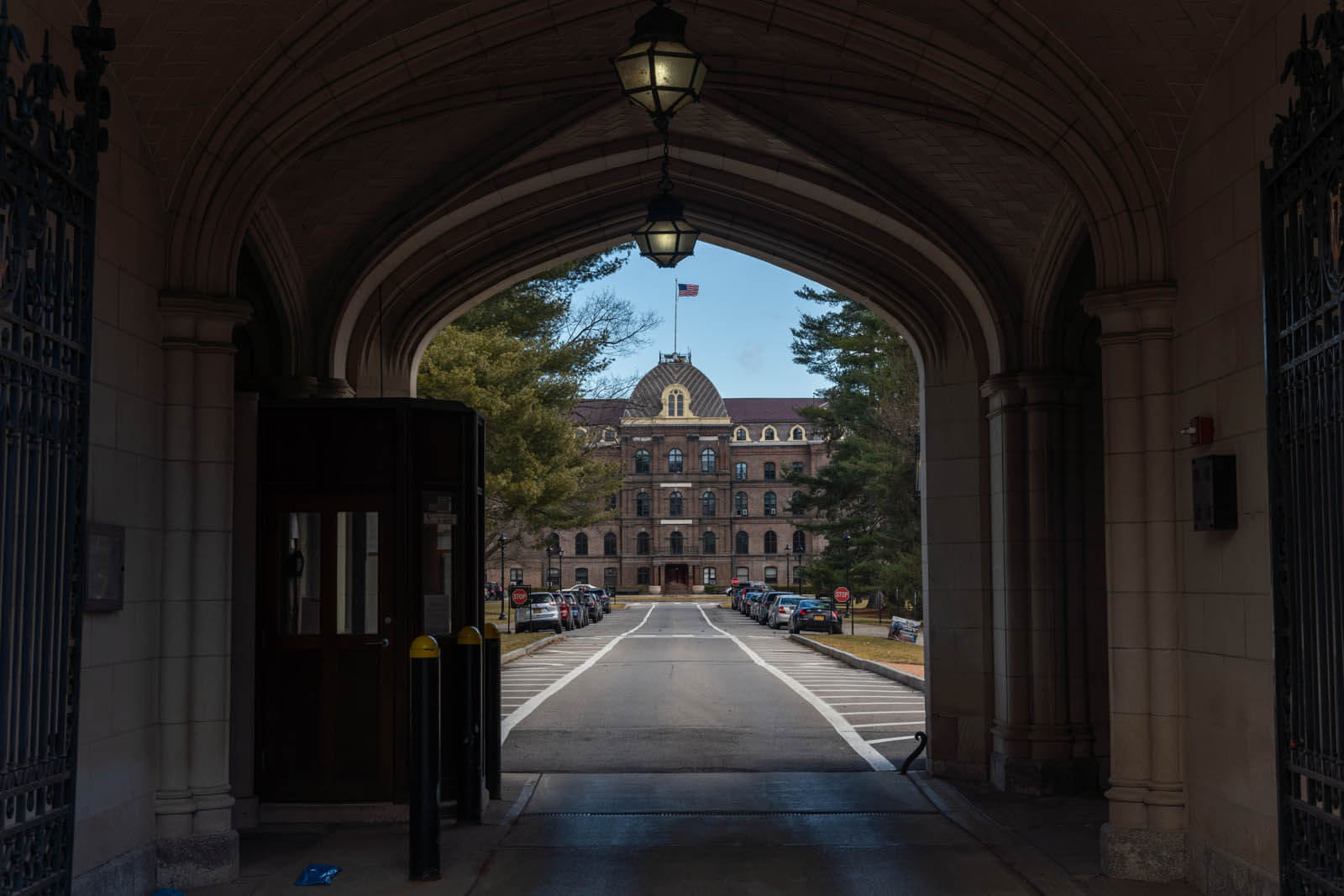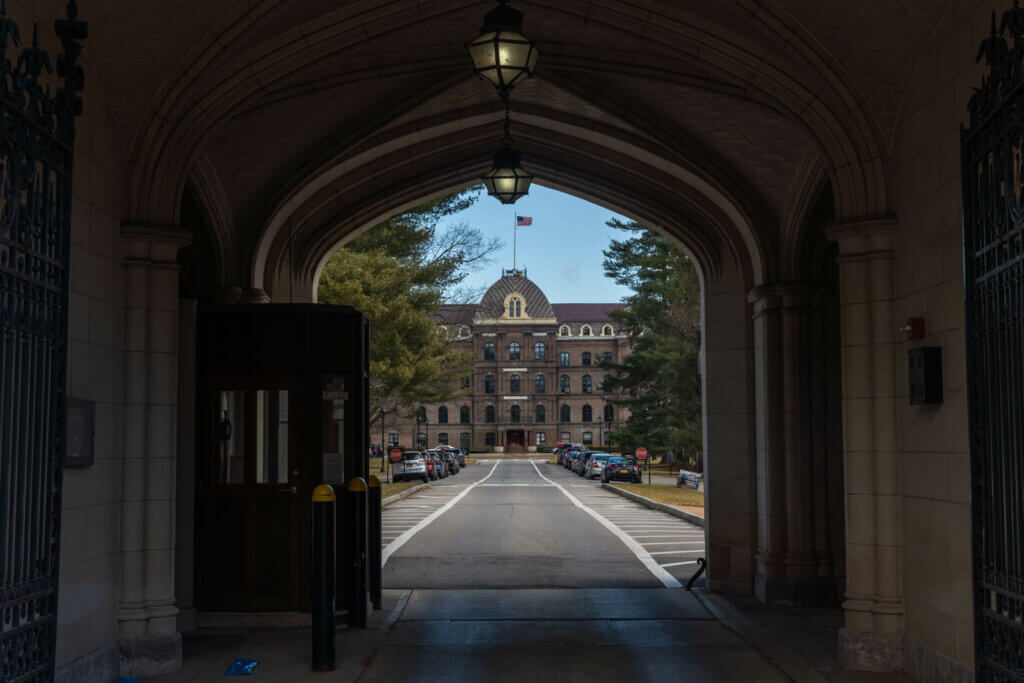 See a piece of history when you visit Vassar College in Poughkeepsie, NY. The school has a fascinating history as a pioneer institution for women's education. Established in 1861, it was one of the first colleges in the United States to offer higher education exclusively to women! The college's founder, Matthew Vassar, pictured a place where women could receive an education equal to that of their male counterparts.
Over the years, Vassar College has evolved and expanded, becoming a renowned liberal arts institution. The school is known for its academic excellence and includes many notable alumni, from Meryl Streep to Anthony Bourdain. You might also recognize names like Lisa Kudrow, Anne Hathaway, Jackie O, and Beastie Boy Mike D!
If you want to visit Vassar College, you can take guided tours or self-guided walks. The college offers guided tours led by student guides who share information on the campus's history, as well as academic programs and campus life.
The campus is GORGEOUS, featuring a blend of architectural styles, expansive green spaces, and state-of-the-art facilities. And tours typically include visits to iconic buildings, such as the Main Building and the Frances Lehman Loeb Art Center.
Fun Fact: Poughkeepsie is also home to Marist College, another esteemed educational institution that contributes to the city's vibrant culture.
Check Out the Poughkeepsie Underwear Factory
The Poughkeepsie Underwear Factory is a historic point of interest located in Downtown Poughkeepsie. Originally built in 1874, this former factory has been repurposed into a unique space supporting local art, small businesses, and the greater Poughkeepsie community.
The factory features a striking red brick exterior and industrial charm, a constant reminder of the industrial roots of Poughkeepsie, NY. Today, the entire bottom level is home to various young businesses, including artisan shops and eateries. The second level features a few different permanent businesses that also provide training programs for unhoused individuals.
And the upper levels are affordable housing for Poughkeepsie residents in need of assistance. Before the pandemic, the site also functioned as a community center, offering free meals, workshops, educational programs, and more. They hope to provide these offerings again soon.
You can visit the Poughkeepsie Underwear Factory to explore the arts scene, enjoy the works of local artists and artisans, and support a good cause. The site supports local initiatives and serves as a gathering place for the community. The building has become a symbol of revitalization, breathing new life into a historic building while preserving its unique character.
Try a Local Beer!
When you're looking for fun things to do in Poughkeepsie, make sure to check out the town's thriving brewery scene! Each of the town's local breweries has its own personality and appeal, catering to couples, families, beer purists, and those who enjoy a historic setting. Here are a few of the top breweries in the area!
King's Court Brewing Company is the perfect weekend hangout spot. It's run by a couple that's constantly switching up their inventive list of over a dozen brews of tap. Come enjoy a drink, order something from the food truck outside, and stay for trivia night!
Mill House Brewing Company has a pub-style restaurant for a delicious meal in a beautifully-restored mill. All the dishes are elevated bar food that perfectly compliments their created collection of craft beer. Just try to get reservations in advance so you're guaranteed a table at this popular local spot.
Zeus Brewing Company is a craft brewery, modern restaurant, and rooftop bar all in one! It's a lovely place to enjoy an afternoon, and there's something on the menu for everyone. But everything centers around the brewery's Zeus Draft beer and coal-oven pizza. Check out their extensive menu while you take in sweeping views of the Hudson River.
Blue Collar Brewery is the place to be if you love a rustic brewery with a solid menu and excellent beer. The industrial setting of the old factory is the perfect setting to enjoy a sandwich and whatever's on tap. Sit at the bar and watch the game or enjoy the ample seating overlooking the brew floor.
Pay a Visit to the Barrett Art Center
Located in the heart of Poughkeepsie, New York, the Barrett Art Center. This is a must-visit destination for art enthusiasts looking for what to do in Poughkeepsie. The impressively curated art gallery is housed in a historic 19th mansion where an artist named Thomas Weeks Barrett, Jr. The Barret Art Center was created in his honor.
You can visit and see a range of visual arts, from paintings and sculptures to photography and mixed media. The center features rotating exhibitions that highlight the works of local artists, both emerging and established, as well as national and international artists.
In addition to the exhibitions, the Barrett Art Center hosts various events, including artist talks and workshops. The gallery also features a wonderful artist-in-residence program and includes several working studio spaces.
See a Show at the Historic Bardavon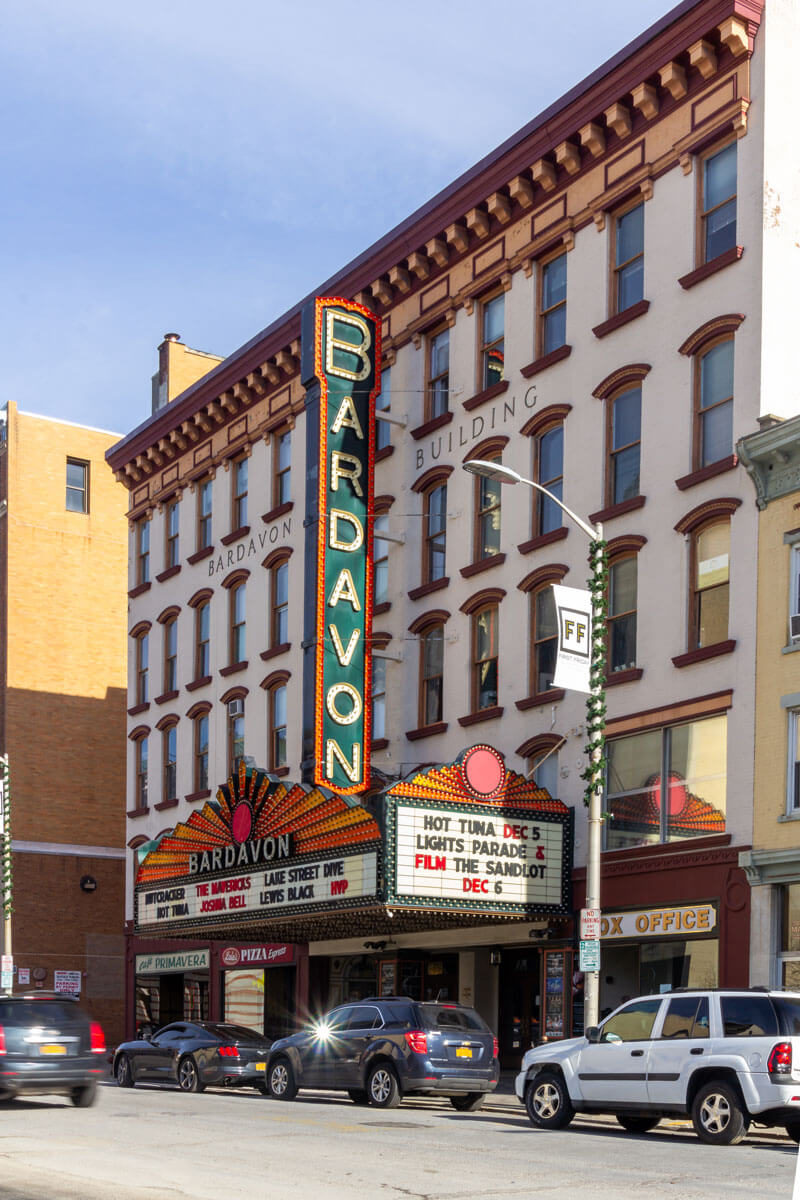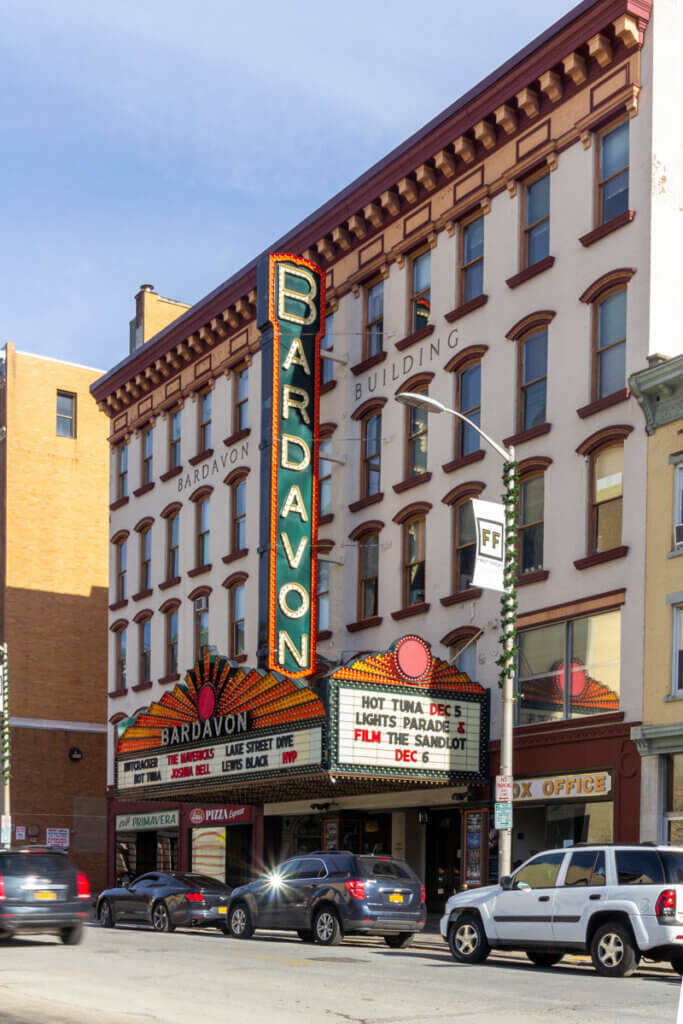 Seeing a show at the Bardavon is one of the best things to do in Poughkeepsie. The Bardavon opened in 1869 as an opera house and has had many lives over the years. Today, it's famous for being the oldest continuously operating theater in New York.
Besides being an absolutely stunning venue, it offers a quality lineup of live musical performances, live theater, and film showings throughout the year. Come see Iron & Wine play their hits or laugh the night away with comedian David Cross! During the holidays, they also host a series of classic films like It's a Wonderful Life.
Things to do Near Poughkeepsie
While you're looking for things to do in Poughkeepsie, you'll find more exciting options nearby! Just a short drive away, these are more of our top Hudson Valley things to do.
Dine at the Culinary Institute of America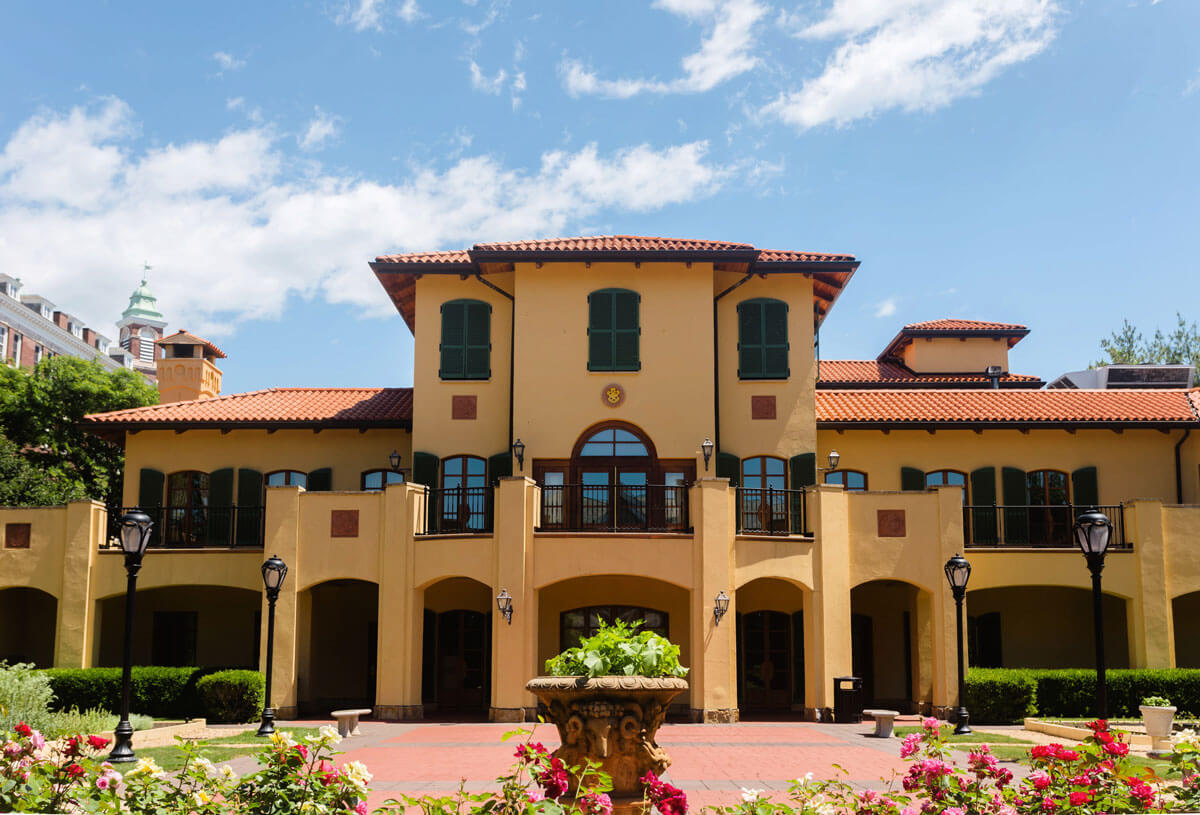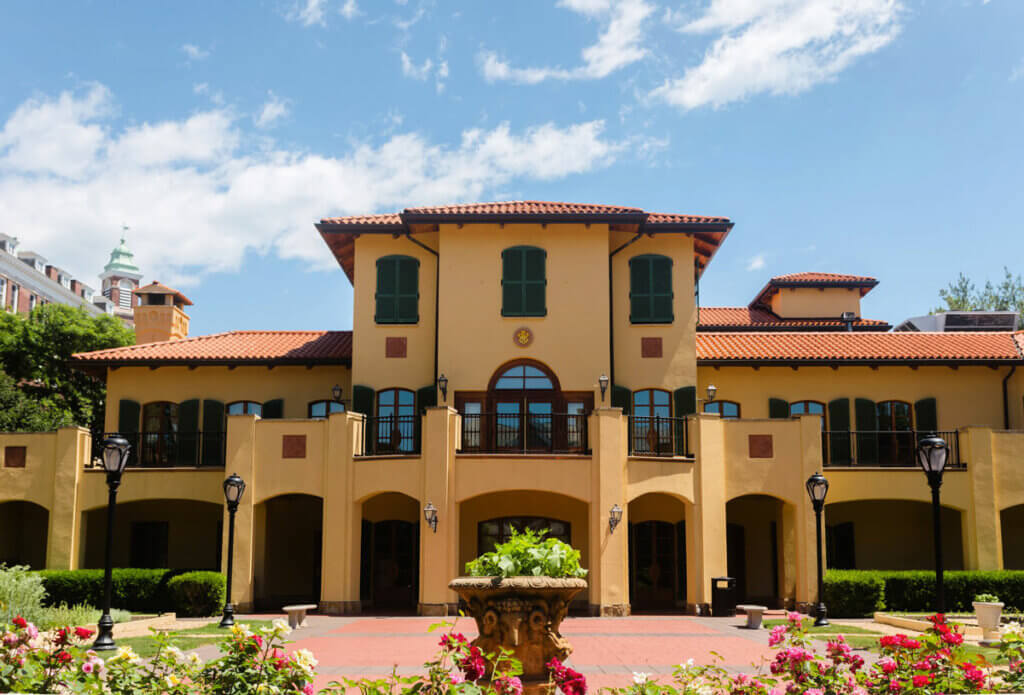 A few minutes away in Hyde Park, the Culinary Institute of America (CIA) is a must-visit for food lovers. Here, you can indulge at a CIA restaurant, where talented chefs and CIA students create culinary masterpieces!
With a focus on farm-to-table cuisine and innovative cooking techniques, you'll have the best meal of your life. Treat yourself to reservations at one of the 3 fine-dining experiences at the Hyde Park CIA campus. Or if you don't have much time, make sure to stop by the bakery cafe or pop in for a draft at the onsite brewhouse.
Visit the Birthplace of FDR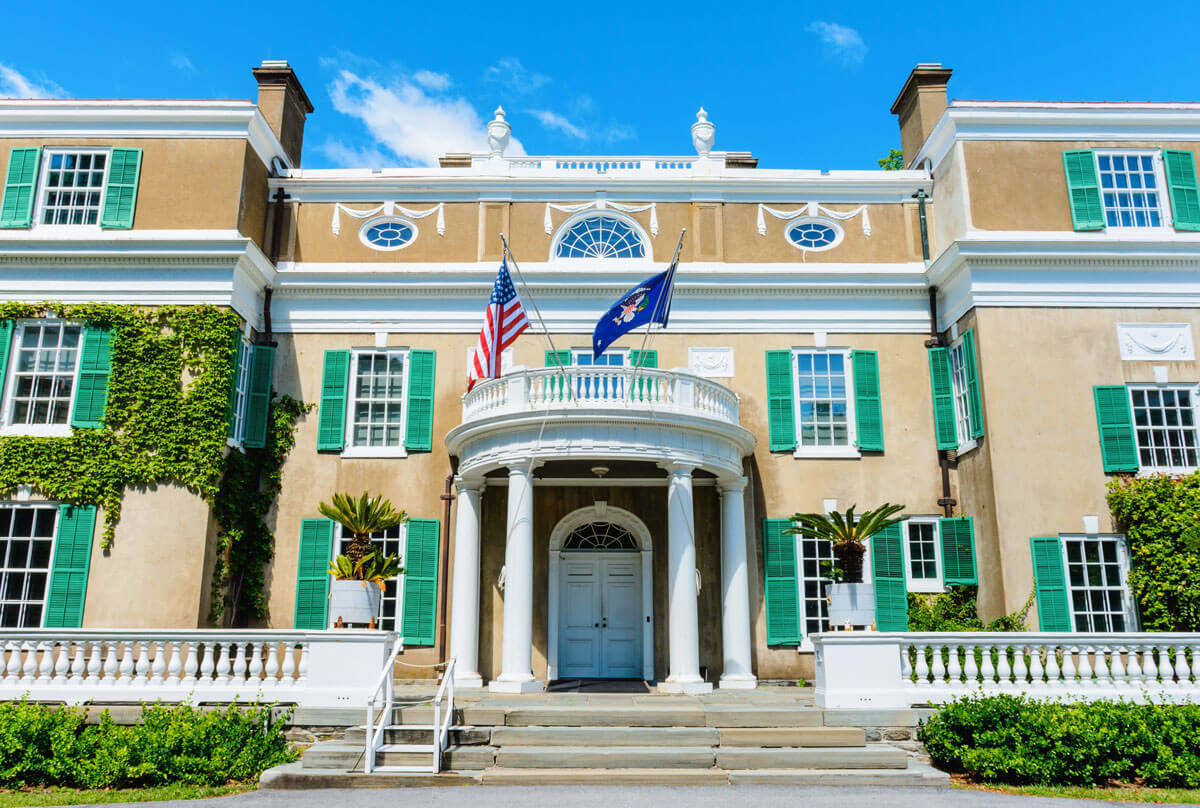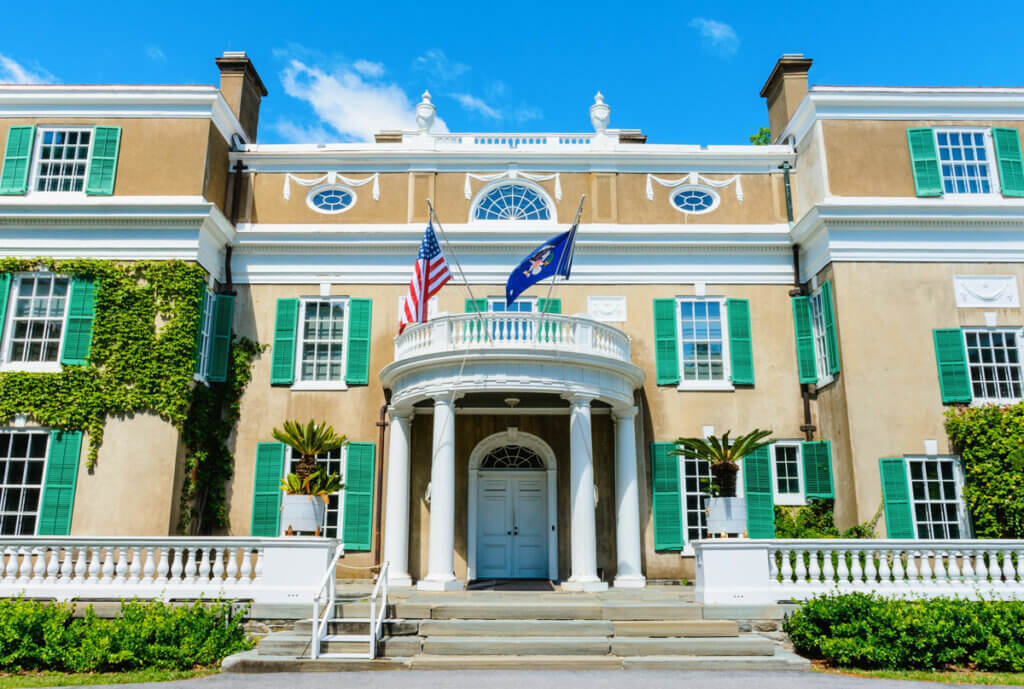 Just a short 15-minute drive from Poughkeepsie, New York, you'll find the Franklin D. Roosevelt Presidential Library and Museum. Learn about the life and legacy of one of America's most influential presidents through exhibits and artifacts that showcase FDR's presidency.
And while you're in Hyde Park, make sure to visit the Eveready Diner. This classic New York diner was featured on Diners, Drive-ins, and Dives with Guy Fieri. Grab a bite to eat and experience a true taste of American nostalgia!
Visit Eleanor Roosevelt's Former Estate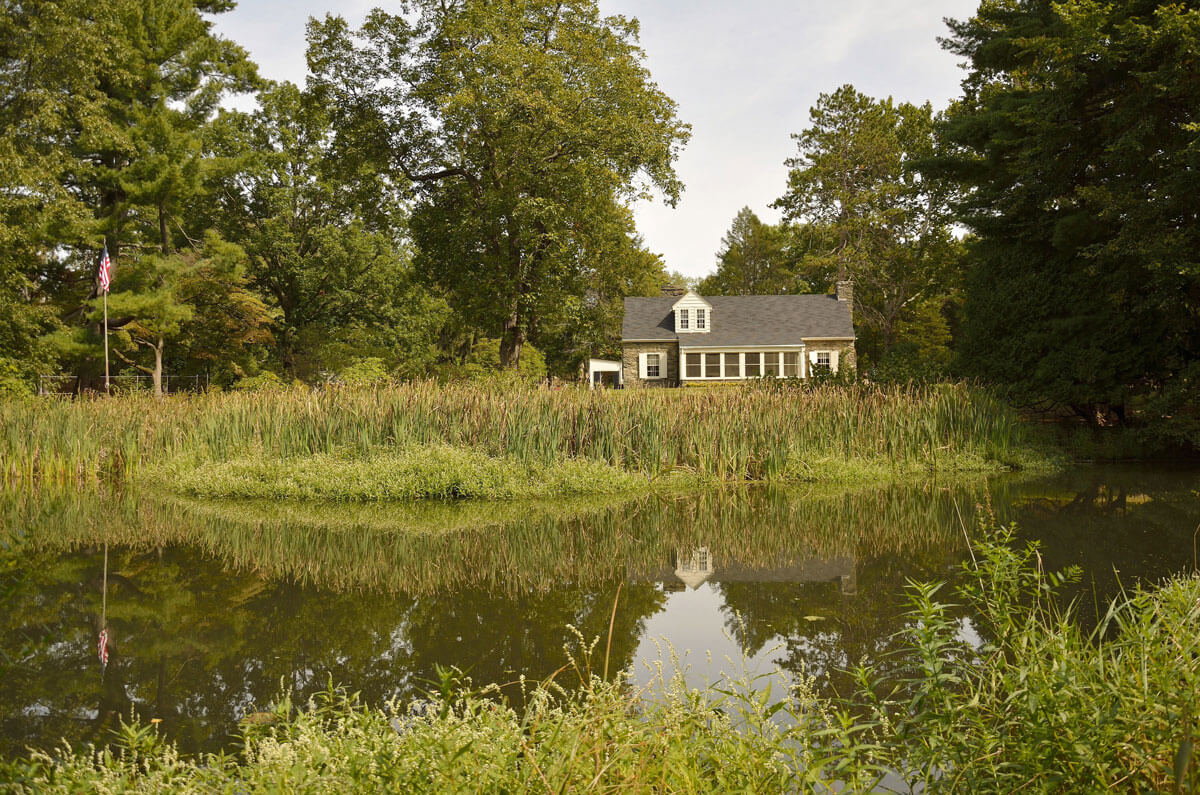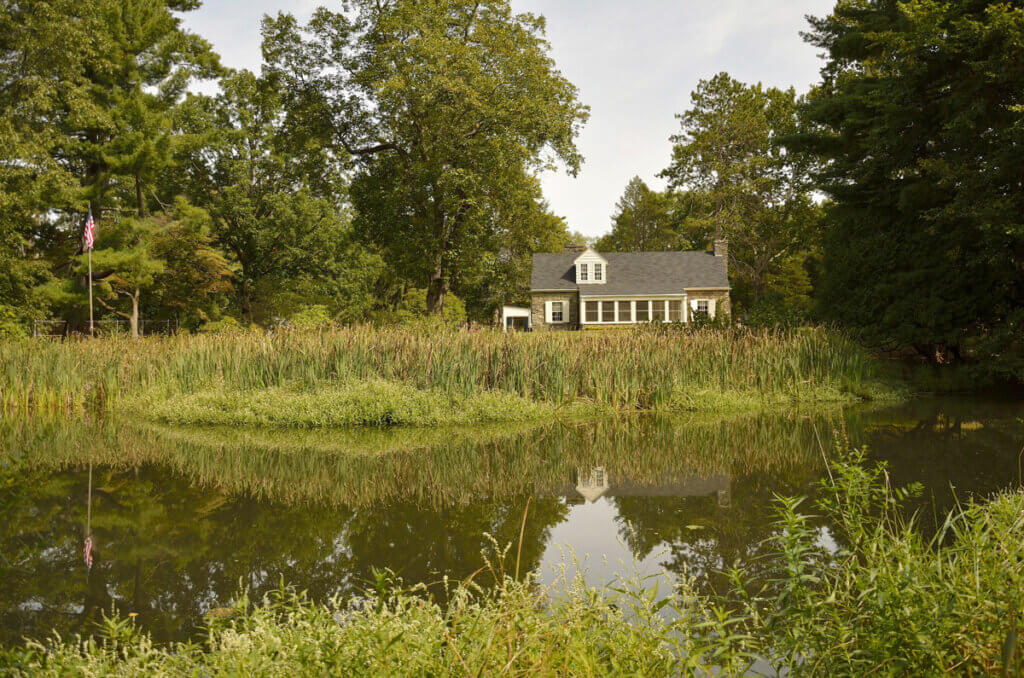 For history lovers, there's also the Eleanor Roosevelt National Historic Site in Hyde Park. Through guided tours, you'll learn about this remarkable woman, gaining insights into her life and the amazing impact she made on society.
You can walk through her former residence, Val-Kill Cottage. Or peruse exhibits and hear inspiring stories of Eleanor Roosevelt's activism and advocacy for social justice.
Go Back to the Gilded Age at the Vanderbilt Mansion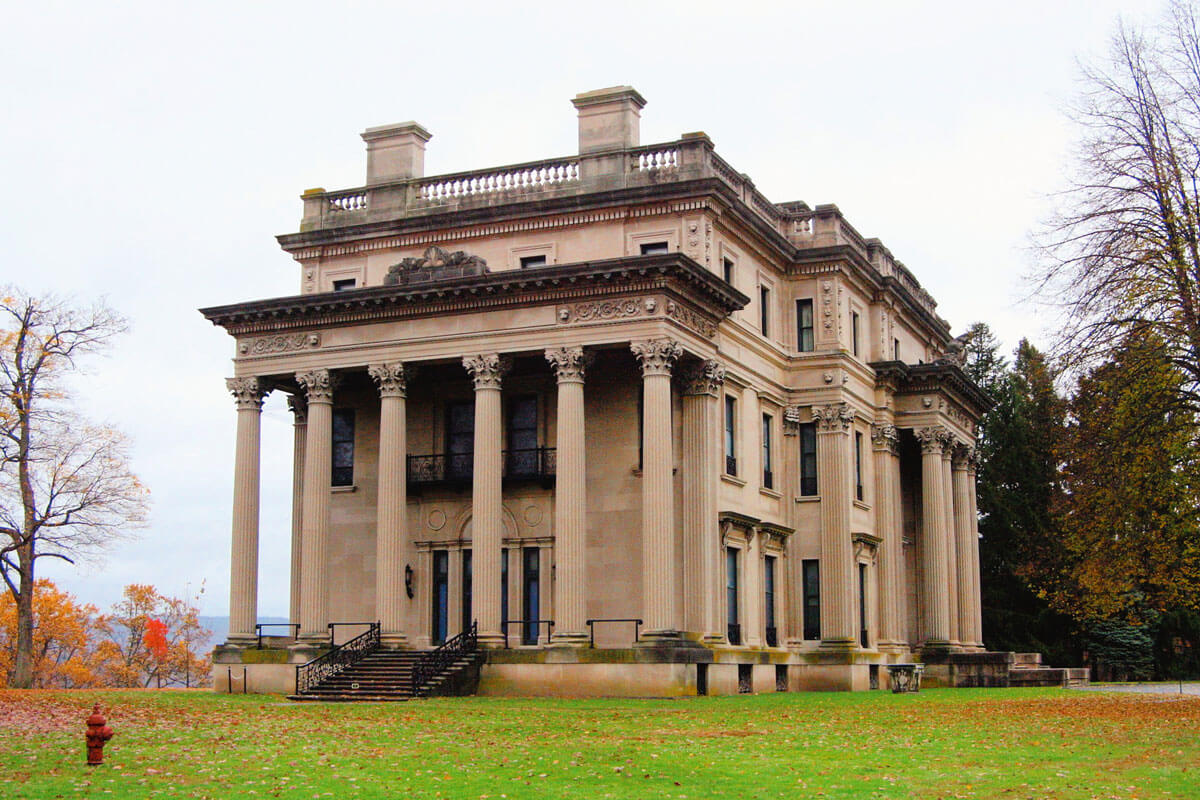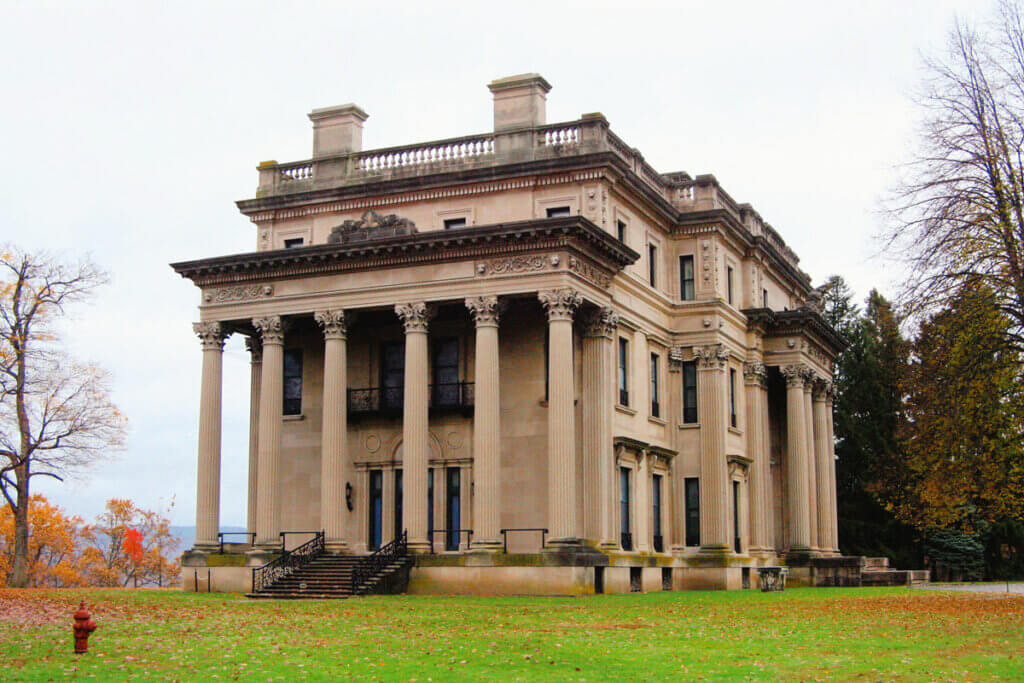 While you're looking for fun things to do in Poughkeepsie, don't miss out on the stunning Gilded Age mansions that you can visit nearby! There's the Vanderbilt Mansion National Historic Site that's also in Hyde Park.
When you visit the sprawling mansion, you'll get to see luxurious furnishings and beautiful gardens. Admire the grandeur of this architectural masterpiece as you take a guided tour or explore the grounds on your own.
And Visit Another Gilded Age Mansion at Staatsburgh
Less than 30 minutes from Poughkeepsie, there's also the Staatsburgh State Historic Site. Though not as popular as other mansions from the same era, this magnificent Gilded Age mansion is definitely worth a visit. Also called Mills Mansion, the estate offers a glimpse into the extravagant lifestyle of the early 20th-century elite.
Step inside this hidden gem and be transported back in time! You can book tours to see the lavishly decorated rooms or enjoy a scenic walk around the sweeping grounds.
Spend a Day at New Paltz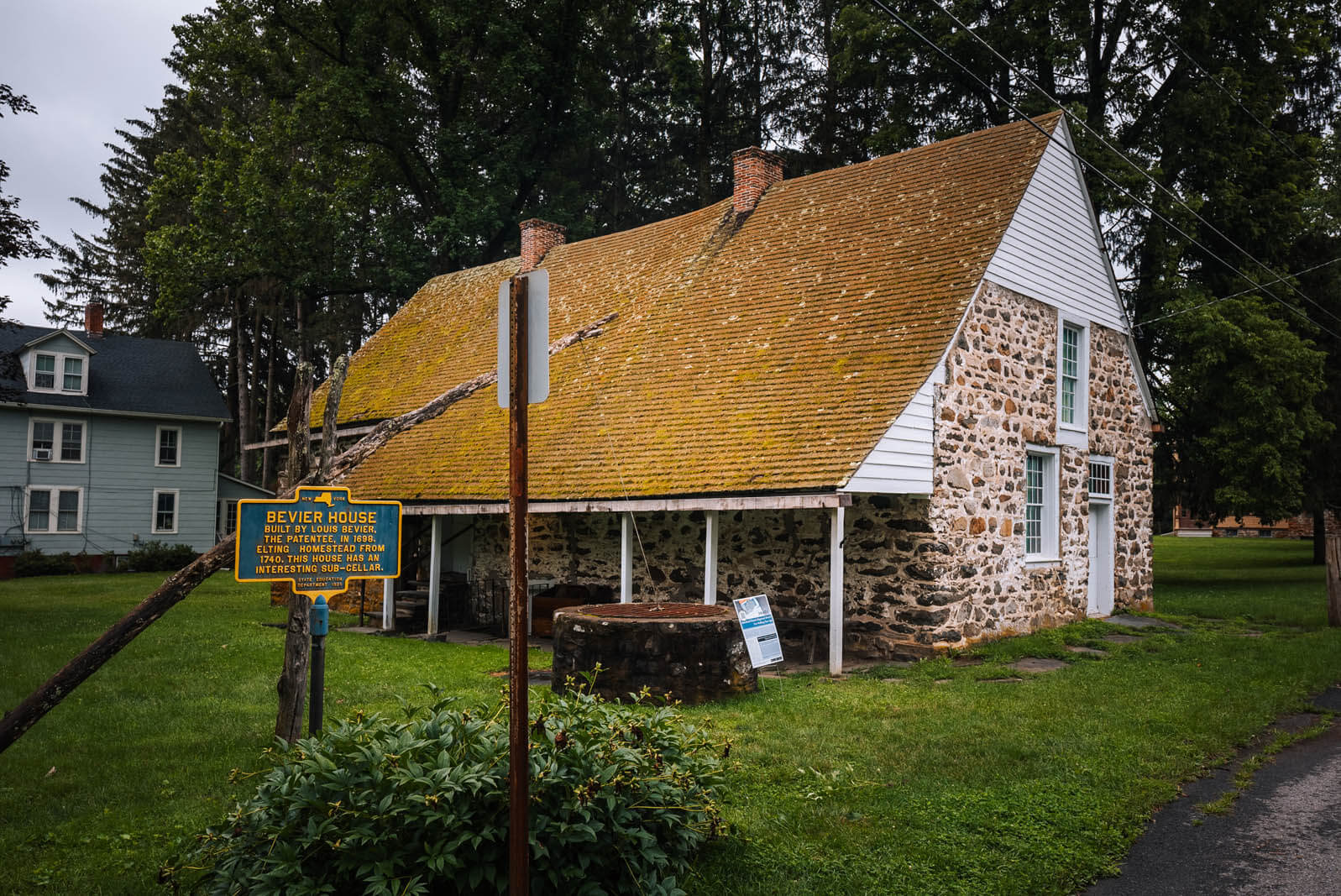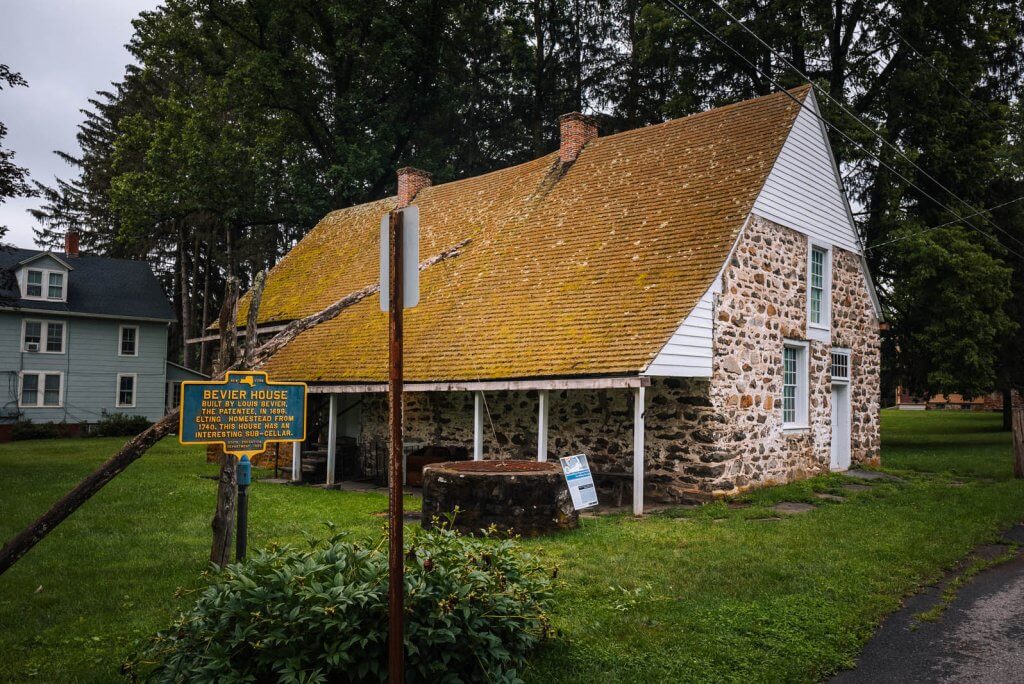 Across the Hudson River from Poughkeepsie is the charming town of New Paltz. Immerse yourself in the town's rich history as you stroll through Historic Huguenot Street, designated a National Historic Landmark.
This beautifully preserved street showcases one-of-a-kind colonial-era buildings and functions as an open-air museum.
Make sure to explore New Paltz's charming downtown area, too. There you'll find quaint shops and cafes, as well as an excellent beverage scene! And New Paltz offers a variety of outdoor activities. You can walk the Wallkill Valley Rail Trail or go apple picking at Dressel Farm in the fall. There's a reason why we picked New Paltz as one of the most charming towns in New York!
Spend an Afternoon in Millbrook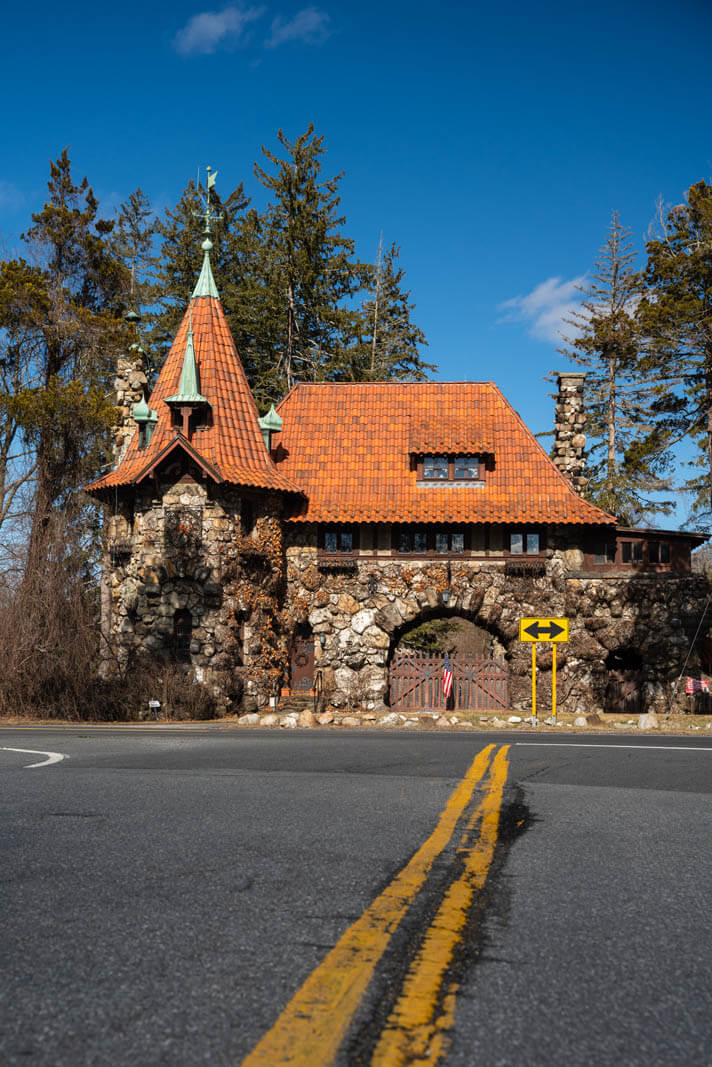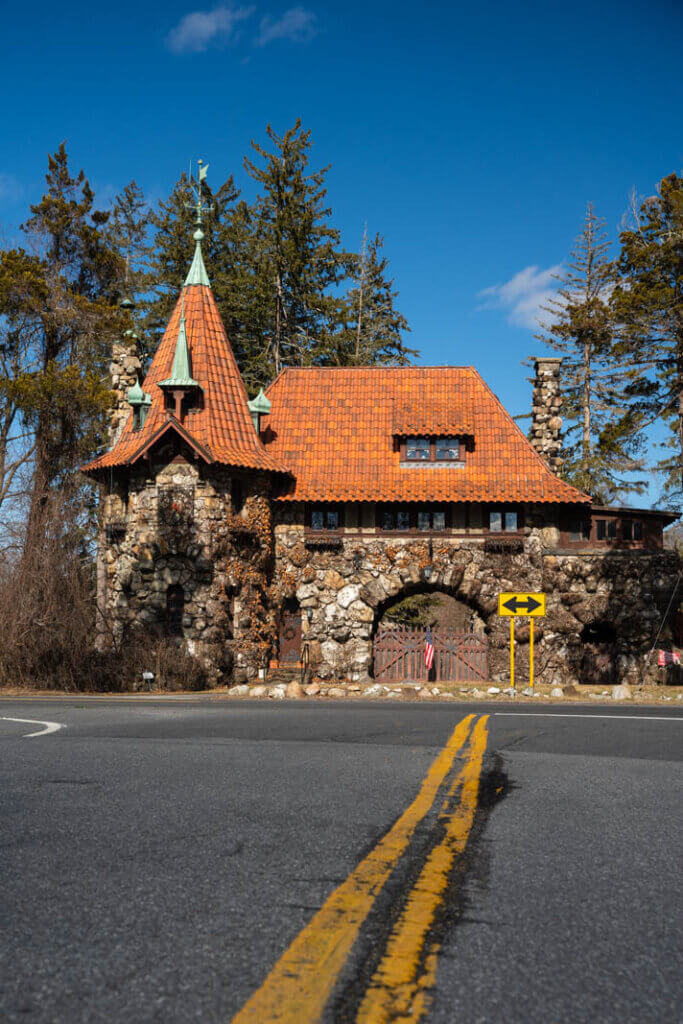 If you love antiquing and looking for what to do in Poughkeepsie, stop nearby in the darling town of Millbrook. This is a quiet village known for its affluent residents and quality shopping and is one of the cutest towns in the Hudson Valley to visit.
Explore the downtown area, where you'll find a selection of high-end antique shops, offering high-end collectible items, including artwork. Millbrook Antique Center is a good stop for this. Don't miss a visit to the Orangerie! This charming store and nursery offers a unique shopping experience with its selection of home goods and quality plants.
While you're in Millbrook, keep an eye out for architectural gems like Wing's Castle. This medieval-style bed and breakfast feels like something out of a fairytale. And we recommend a stop at Millbrook Vineyards and Winery, where you can sample award-winning wines and enjoy scenic views from the tasting room.
---
What to do in Poughkeepsie, NY (Post Summary):
Enjoy the views on the Walkway Over the Hudson
Listen to Bridge Music on the Mid-Hudson Bridge
Eat at Rosticceria Rossi & Sons aka Rossi's Deli
Tour Locust Grove Estate
Visit Vassar College
Check out the Poughkeepsie Underwear Factory
Try a Local Beer!
Pay a Visit to the Barrett Art Center
See a Show at the Historic Bardavon
Dine at the Culinary Institute of America in Hyde Park
Visit the Birthplace of FDR
Visit Elenor Roosevelt's Former Estate
Go Back to the Gilded Age at the Vanderbilt Mansion
Visit Another Gilded Age Mansion at Staatsburgh
Spend a Day in New Paltz
Spend an Afternoon in Millbrook
---
What is Poughkeepsie, NY famous for?
Poughkeepsie, NY is famous for being the home of Vassar College, the Walkway Over the Hudson, and for its historical significance in the American Revolutionary War.
How long is the walkway over the Hudson?
The Walkway Over the Hudson in Poughkeepsie is approximately 1.28 miles long, making it the longest elevated pedestrian bridge in the world.
How long is the train from NYC to Poughkeepsie?
The train journey from Grand Central Terminal in New York City to Poughkeepsie is approximately 1 hour and 30 minutes, depending on the specific train and any potential delays.
Is Poughkeepsie, NY walkable?
Poughkeepsie, New York is generally walkable within its downtown area, but transportation may be required for longer distances or to reach certain destinations outside the immediate vicinity.
---
Enjoyed this guide for what to do in Poughkeepsie and fun things to do in Poughkeepsie? Bookmark for later or share the love below on Pinterest!