Check out what to do in Burlington, Vermont that makes it the perfect weekend getaway and discover why New England is so much more than Boston. If you're looking for a hip, artsy city to spend a weekend, you can't do better than this!
Vermont's biggest city, Burlington, with its population of just over 40,000, is still small compared with major metropoles. And yet it is an amazing travel destination. There are so many things to do in Burlington, VT, and a weekend is a perfect amount of time to enjoy them.
Below, you'll find a comprehensive 2-night, 3-day itinerary for a visit to Burlington. From Friday evening to Sunday afternoon (or whatever days you celebrate your weekend or want to take a getaway), your trip will be jam-packed with craft beer, local food, art, the outdoors, and everything that is oh so "Vermonty" in our guide for what to do in Burlington!
And while you're around here, you might has well check out romantic cabins in Vermont near Burlington you can stay at too to make it an even more "New Englandy" kind of getaway!
Ready to go? Let's dive in.
What to do in Burlington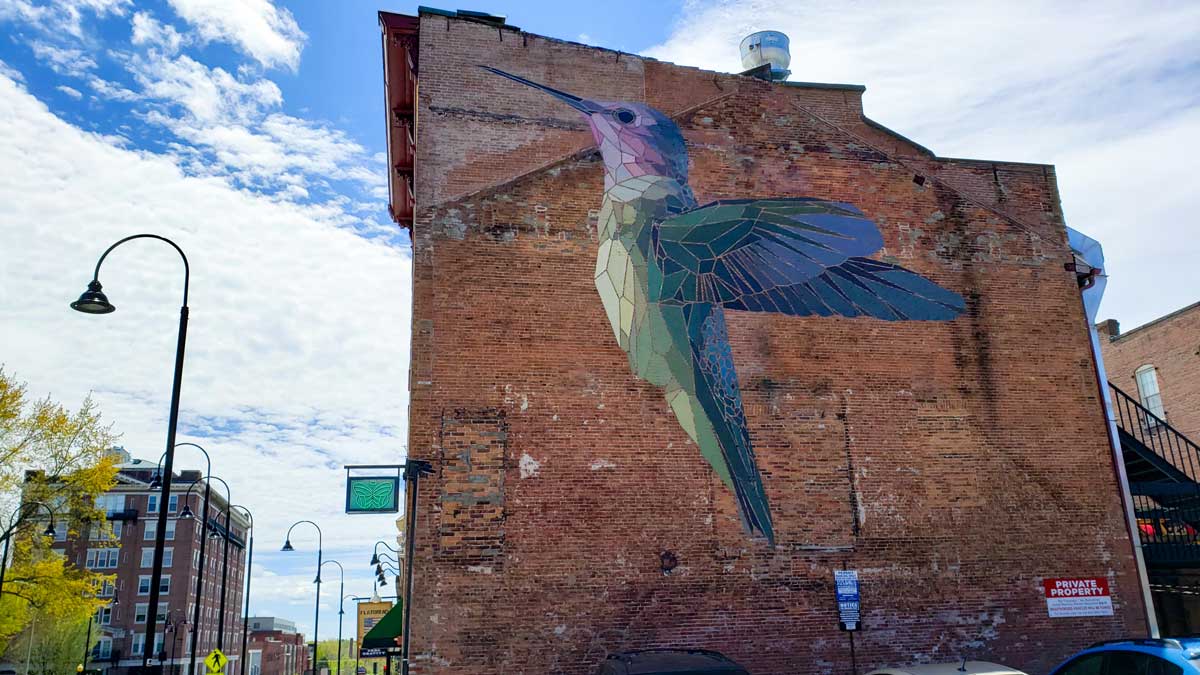 Weekend in Burlington – Night 1
You'll arrive for your weekend getaway in Vermont in the afternoon or evening. Check into your accommodation and get ready for a fabulous adventure. Check out our suggestions on great places to stay in Burlington, too.
Dinner at American Flatbread
There are dozens of great places to eat in Burlington, so feel free to go anywhere that catches your fancy, but I definitely recommend American Flatbread for a laidback atmosphere and a delicious meal.
The restaurant is located in the heart of downtown Burlington, just across from City Hall Park. You can look out over the park through the restaurant's large windows as you enjoy the warmth from the wood-fired hearth—as well as the warmth from enjoying their locally brewed craft beer – one of our favorite picks for what to do in Burlington!
You will adore your artisanal flatbread featuring regional, local, and organic ingredients.
Catch a Performance
After dinner, the night is yours. This is what to do in Burlington for performance art lovers!
We recommend catching a show at the Flynn Theatre, a mainstay in entertainment. They host touring plays and musicals, orchestra performances, comedy, local productions, and more. If nothing is on at the Flynn, head just down the street to the Vermont Comedy Club, where you can laugh at improv, stand-up, and more.
They've hosted local comedians as well as more well-known names, including Marc Maron and Kevin James.
Weekend in Burlington – Day 2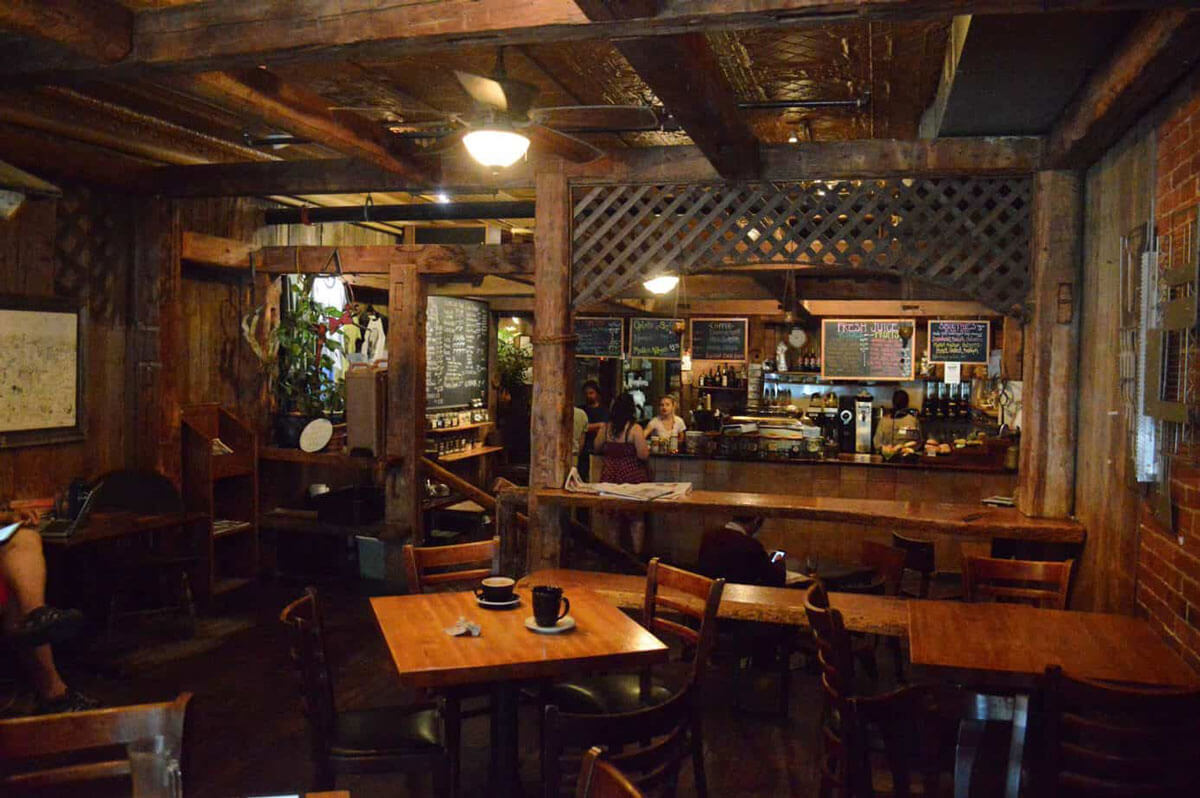 Breakfast at Friendly Toast
Good morning! There are so many fantastic brunch spots and is what to do in Burlington if you're a foodie! It's hard to pick where you should go because there are so many great options.
But, The Friendly Toast is an awesome spot and because it's a larger restaurant, you've got a good chance of getting a table without waiting too long. Did I mention how popular brunch is around here?
Morning at the Farmer's Market
In the summer months, your next stop will be the Burlington Farmer's Market. This bustling market is located in a large open space on Pine Street, a short distance from the main downtown area of Burlington.
I recommend walking from downtown to get to the farmer's market, as parking can be tough and Pine Street gets crowded quite quickly.
The farmer's market is quintessential Vermont. Local farmers present their vibrant, lush fruits and vegetables; artists and craftspeople show off their talent with unique and remarkable items. And of course, there is incredible food everywhere!
The farmer's market has a great vibe, and you'll find lots of families enjoying it, and a whole lot of adorable dogs (on leash), too. *Speaking of dogs, Burlington is very dog-friendly, so if you've got a beloved canine traveling companion, he would be very welcome in this town.
Explore Church Street and Downtown Burlington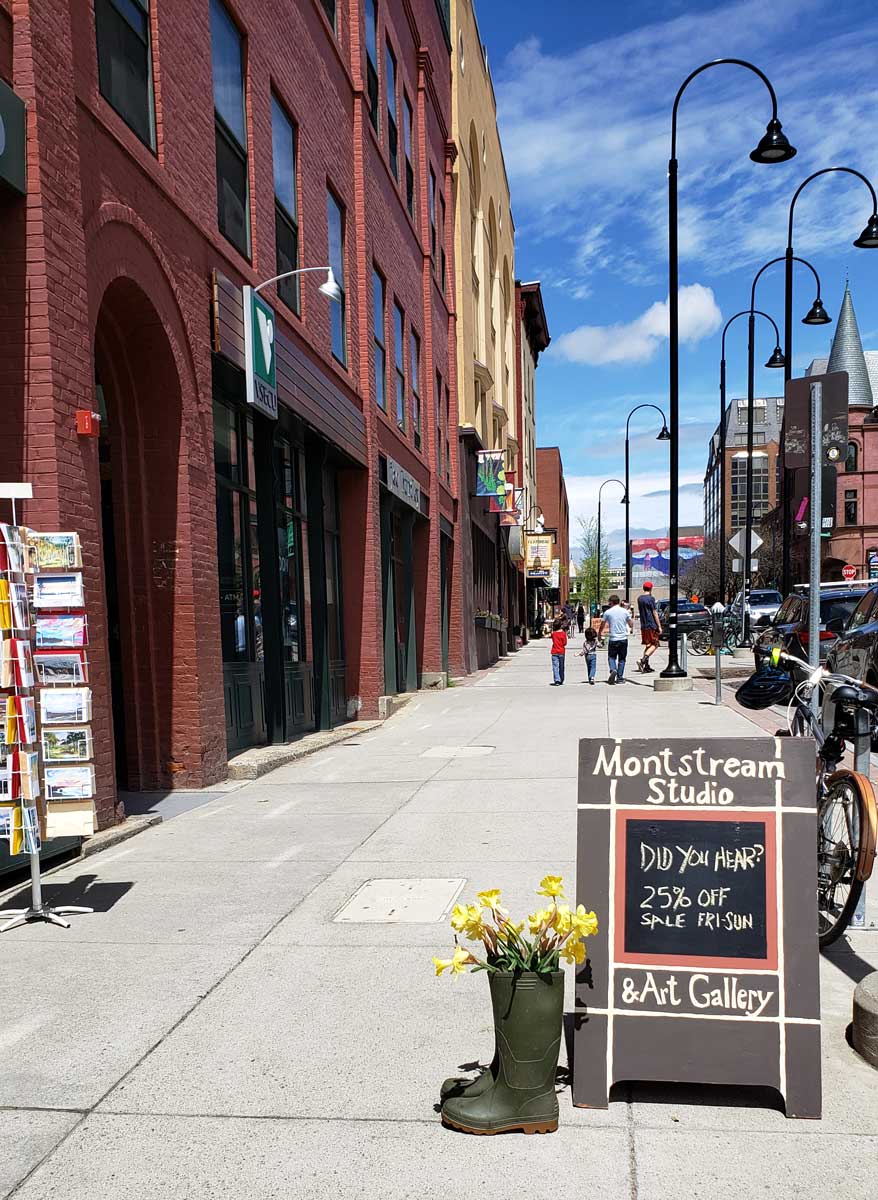 After the farmer's market, you will want to visit the epicenter of downtown activity and what to do in Burlington'if you're looking for a prime spot for people-watching: Church Street.
This well-known spot in the city is a pedestrian-only thoroughfare that runs for several blocks from the top of Church Street (where, unsurprisingly, you'll find a church) down to the bottom.
This busy area fills up, particularly on weekend days, with everything from buskers, street performers, and more. (You might even catch a glimpse of Bernie Sanders some days!)
There are dozens of shops to explore along Church Street. Most of them are small, independently-owned places, so it's great to shop and support local businesses here.
You'll also find tons of restaurants, which set up inviting patios along the street in the warmer months. Eating outdoors on Church Street is a great experience, but we'll get to that later tonight!
A few spots of note on Church Street:
Ben & Jerry's (yes THAT Ben and Jerry's). If you've still got room after brunch and the farmer's market, consider grabbing a scoop from this well-known ice cream shop's original location.
The "Everyone Loves a Parade" mural. Catch this colorful painting on Leahy Way, just off of Church Street. It shows more than 400 years of Vermont history.
Coffee Break at Muddy Waters
You may have noticed that you're doing a lot of eating and drinking on this weekend in Burlington itinerary. That's because the Vermont culinary scene is second to none.
You can't visit Burlington without enjoying as many local favorites as possible, so come hungry.
Pop in for an awesome cup of coffee (or a smoothie, cookie, or another treat) at Muddy Waters. This is one of the hippest coffee shops you'll ever set foot in, and a Burlington institution, having been around for many years. The rustic, wood-heavy shop feels like entering a cozy hobbit hole.
You'll definitely want to hang out for a bit and enjoy the ambiance.
Art & Beer in the South End
Now that you've been revived with your pick me up, it's time for some more of what to do in Burlington for beer and art lovers; sipping and sampling.
You'll venture down to the South End of Burlington, an up-and-coming spot that is known for its quirky art displays, inventive breweries, and urban industrial vibe.
This is a great section simply to explore and discover. Check out the world's tallest file cabinet. Visit the S.P.A.C.E Gallery on Pine Street. And sip beers at some of the local breweries.
There's even an awesome craft cidery in the area: Citizen Cider. This is one of my personal favorite places to hang out in all of Burlington.
Lunch at: Citizen Cider
Hungry? A great place for lunch is Citizen Cider. While you're enjoying a tasty flight of local cider (make sure to sample The Dirty Mayor) you can enjoy excellent snacks.
The poutine is fabulous, and since it's a semi-local dish (originally from Montreal) it's a perfect thing to order while in Vermont.
Lake Champlain Activities
Here's what to do in Burlington for those who like the great outdoors. Rent bikes and tackle the bike path OR go sailing or paddleboarding on Lake Champlain.
Now it's time to burn some calories and take advantage of Vermont's great outdoors. There's plenty of that throughout the state, with all of our hiking, skiing, and camping, but even in and around Burlington you can fully enjoy the best of nature.
Depending on your preference, I suggest spending the remainder of your afternoon either biking down the waterfront bike path, or getting out on the water of Lake Champlain itself.
The bike path is one of the best things to do in the area. Lake Champlain is gorgeous, and this lakeside path follows the shoreline for miles. It's an incredible place for biking, running, walking, and more. You can rent bikes right at the Burlington waterfront, too, so you can just grab your bike and get going.
Want to do a water-based activity? There are lots of options. You could take a scenic cruise in a big, slow ferry, rent a sailboat or kayak, or try something like stand up paddleboarding. There are also a couple of nice beaches in Burlington. The choices are endless.
Dinner at Leunig's
After your active, busy day, you will unwind at one of Burlington's top restaurants: Leunig's. This French bistro inspired spot is one of Burlington's oldest and most well-known eateries. As their website says, they offer "the Panache of Paris in the Center of Downtown Burlington."
This place has a great, warm ambiance. It's slightly on the upscale side, so it's perfect for a romantic dinner date, but they also offer patio seating in the summer, which has a much more casual vibe. In any event, you will drool over the food they offer.
Live Music Downtown
If you're still full of energy after today's activities, you should take advantage of some of Burlington's nightlife. As a college town, the bars and pubs are frequently busy throughout the week, but there are many places to enjoy a drink or two, and not all of them are filled with college kids!
Some places I recommend include:
The Whiskey Room at RiRa – for a classy touch right downtown
The Gryphon – great drink specials
The Three Needs – popular with college kids, but also just a great bar with the perfect laidback Vermont vibe
Half Lounge – a very small spot, but they often have fun live music
Radio Bean – great choice for live music, and with a true Burlington vibe
Weekend in Burlington – Day 3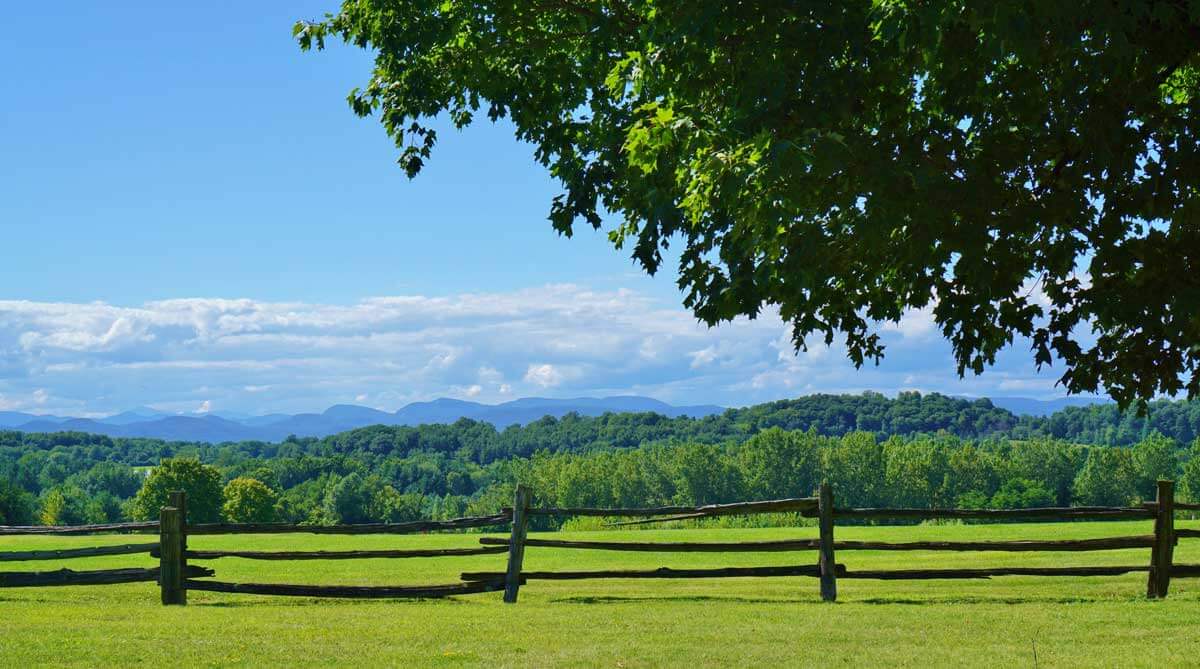 It's the final day of your weekend in Burlington itinerary. That went fast, didn't it? Well, you're always welcome back in this awesome city, because there are endless options of what to do in Burlington that will make you want to keep coming back!
Brunch at Skinny Pancake
Today starts with brunch at one of my absolute favorite spots: The Skinny Pancake! Remember when I said one of the top picks for what to do in Burlington for foodies is brunch? I wasn't kidding.
This local chain is incredible. While they are all about their crepes, both sweet and savory, my favorite brunch item is actually their biscuits and gravy. It's as good as any I've ever had in the south.
You'll love the options on their menu, including lots of choices for vegetarians and vegans. And all their ingredients are fresh and locally-sourced.
PS: If you miss the Skinny Pancake during your weekend in Burlington, they do have a location at the Burlington airport, so you can grab some crepes before flying away!
Chill on the Waterfront
Brunch is located right near the waterfront, so you can take a walk along the lake after breakfast. There are large, open grassy areas here for chilling out on a blanket, or if you're lucky enough to snag one of the swinging benches you can sit there and people watch.
Take your time to enjoy this area. It's one of my favorite places in Burlington and a gorgeous spot to watch the sunset, too.
Head to the Mountains
If you don't have to head out of town immediately, I recommend taking a quick side trip before leaving Vermont. Go on a hike!
Depending on which direction you're going, you might consider the short, but rewarding hike up Mt. Philo. In just 45 minutes you can catch some spectacular views out over Lake Champlain, with the towering Adirondacks in the distance.
Got a little more time? Hit up Stowe, Waterbury, or the surrounding areas, which are right in the heart of the Green Mountains. You can make time to hike in this region (and you should) but even if you don't go for a hike, this area is stunning simply to drive through on your way home.
---
If you have extra time during your weekend in Burlington, we recommend also making a trip to Montreal just across the border from the US to Canada. In just under two hours drive you can day trip or even extend and spend 3 days in Montreal too!
Also, check out our guide to the best day trips from Montreal, many of them are day trips from Burlington too!
You can also easily access the Adirondack Mountains, see our guide to the best things to do in Lake George and the best things to do in Lake Placid, two of the most popular places to visit not to mention the best towns in the Adirondacks to help plan your visit!
About the Author
Amy is the founder of New England with love. A proud Vermonter, she hopes to share her love of New England and help you find the best adventures in the region. Amy is also blogger/founder at Two Drifters, where she blogs alongside her husband about romantic and couples travel, relationships, honeymoons, and more. When not working on websites, Amy is probably reading, cuddling with her husband and cat, & drinking a maple latte.
---
Liked this post on what to do in Burlington, Vermont weekend getaway guide? Bookmark for later or share the love below on Pinterest.