Looking for the best towns in the Hamptons to check out on your visit? We've got you covered as we picked out our favorite picks for the best part of the Hamptons to check out on your road trip and vacation to Long Island, New York.
Check out each of these incredible towns in the Hamptons plus our recommendations of what they have to offer from historic sites, amazing beaches, great dining spots, shopping, and more! Plus many of these make for some of the best romantic getaways in Upstate New York!
When's the best time to visit the Hamptons, New York?
All the best towns in the Hamptons can be enjoyed any season really, but the peak season is the summer season which is from Memorial Day through Labor Day. This also is the most crowded time to visit and will require you to plan and book ahead.
We personally love the shoulder season because most things are still open and you have way less crowds.
The off-season is another great time to visit, but you should set your expectations accordingly as certain things are not open and it may not be the best weather for beach basking, but it is still a very serene time to take in ocean views, cliffside walks, and rent a peaceful retreat.
If you do plan a trip in the summer, you will need to plan your drive/transportation accordingly.
If you're driving you will want to plan around the weekend rush hours if you want to avoid gridlock traffic the entire route and if you're taking the bus/train/seaplane/helicopter you will want to book your reservations in advance.
The summer is the most happening time to enjoy all the best parts of the Hamptons as that's when everything is open, prime beach weather, and when all the partying and live musical performances usually happen.
For more amazing places to check out in the state read our guide on the most charming towns in New York to add to your trip!
Where are the Hamptons Located?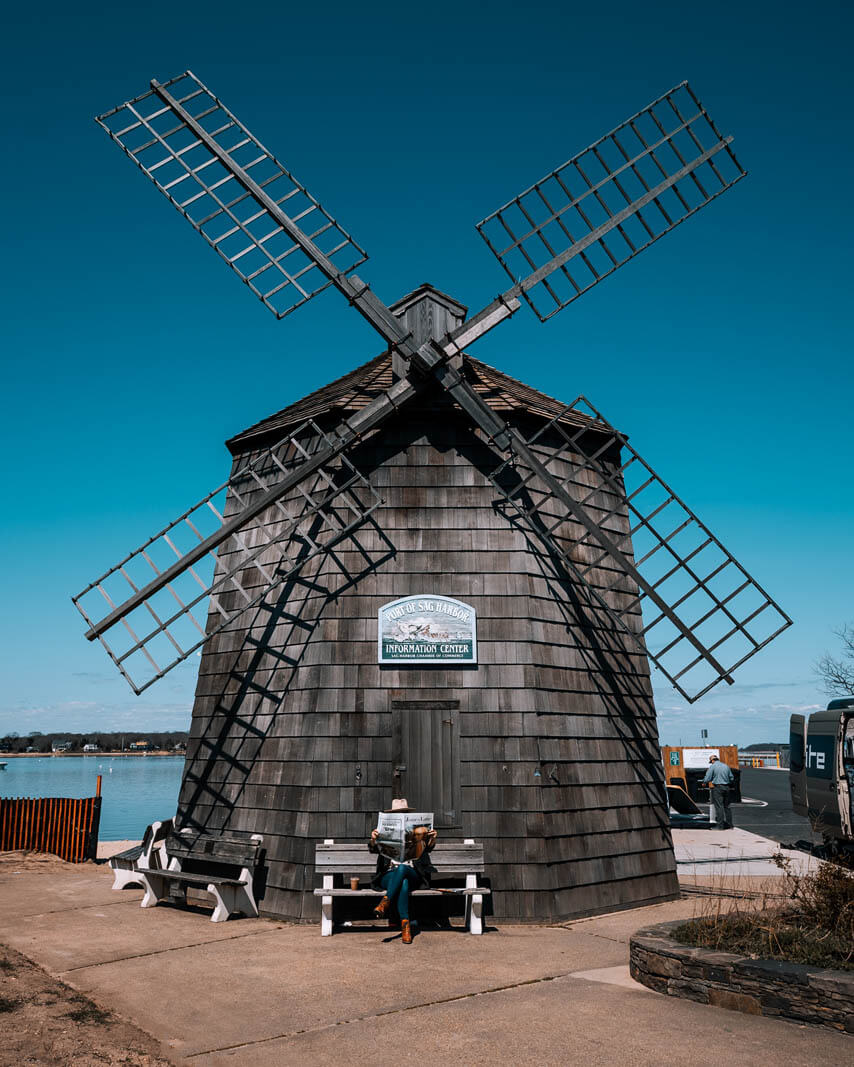 The Hamptons comprise of a group of towns, villages, and hamlets, located in the eastern end of Long Island. While full of varying neighborhoods, the Hamptons are made up of two townships: The Town of Southampton and the Town of East Hampton.
The Hamptons Long Island region is globally recognized as an affluent hot spot, welcoming visitors from near and far with the traditional rural atmosphere that the South Fork has to offer.
They begin approximately 80 miles east of New York City, in Westhampton, and extend another 50 miles to the tip of the island's South Fork in Montauk.
Depending on your planned destination, your drive from the city could take anywhere from two-and-a-half, to three or four hours long.
Best Towns in the Hamptons
Montauk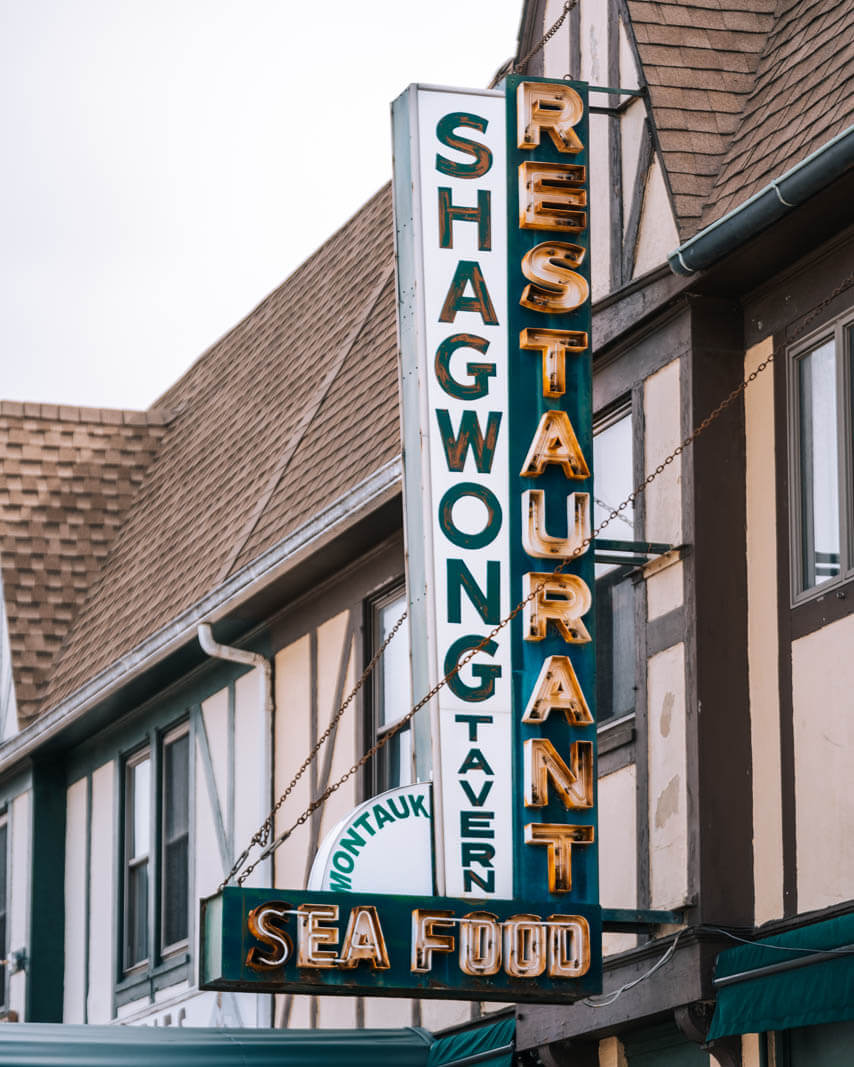 Montauk is one of the most popular and best towns in the Hamptons. Considered the best part of the Hamptons by many, I mean we are in this camp as we enjoyed our time here and all the best things to do in Montauk!
This major tourist and Hamptons town is best known for its scenic, cliffside State Parks overlooking the ocean, epic lighthouse, and great saltwater fishing.
Often referred to as "The End of the World," Montauk is located at the easternmost point of Long Island. At this point is one of Montauk's biggest draws: The Montauk Point Lighthouse. The Montauk Point Lighthouse was the first lighthouse ever built in New York, making it a historical destination that's also picturesque.
Another popular destination for locals and tourists in Montauk is Ditch Plains Beach. This well-known surf beach is in the heart of Montauk and is very lively during the summer season where you can spot surfers catching waves, grab a bite to eat at the food trucks, and lounging on the beach.
As mentioned already, another notable characteristic about Montauk is its stunning State Parks. One of the most famous is Camp Hero State Park, a 754-acre State Park that offers sweeping views of the ocean from the bluffs, the lighthouse, and of course, the conspiracies around the former military base here that inspired the plotline for the popular Sci-Fi series, Stranger Things!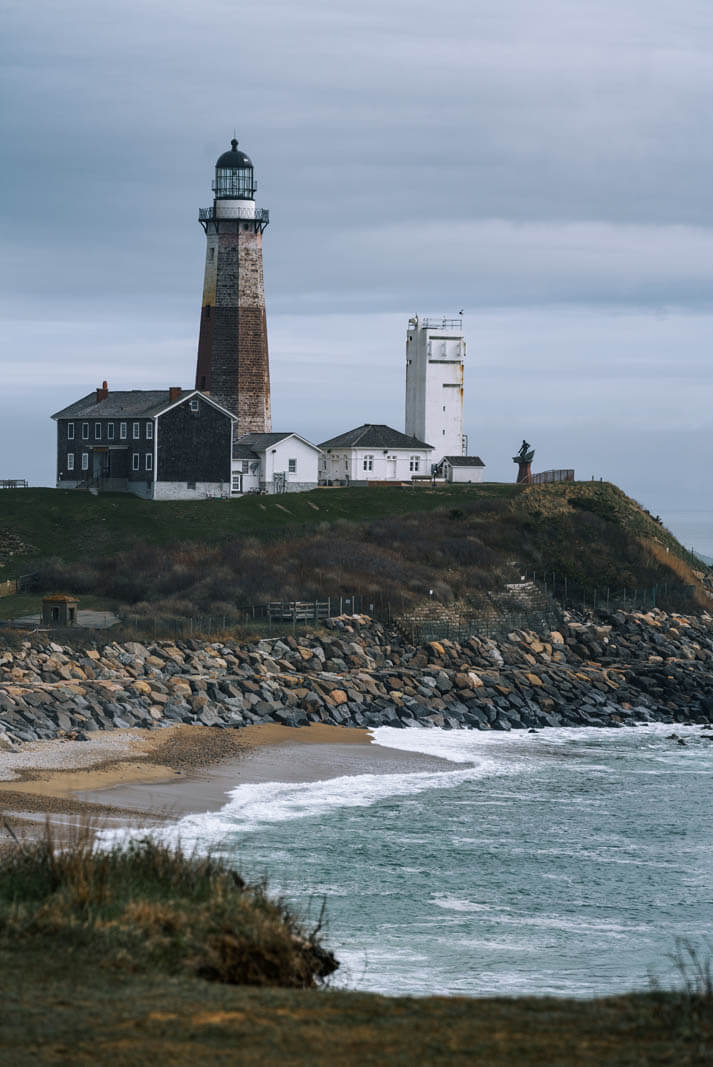 Montauk is also one of the best towns in Hamptons to try fresh seafood caught right here. Some of the best places for seafood dining include the Clam Bar and Lobster Roll aka Lunch, two roadside stands that are popular in the summer months or Harvest on Ford Pond and Duryea's Lobster Deck, which both have waterfront views.
For music lovers, The Surf Lodge is the best part of the Hamptons if you love catching intimate performances of indie bands and even some household name musicians like John Legend or the Flaming Lips.
This spot is also a restaurant and hotel all-in-one that offers live music every Sunday. Their Sunday Sessions include indie bands and some well-known singers that you can listen from the sidelines by staying at the hotel or booking a reservation at the restaurant, or you can fork over alot of moolah for a table and sit next to the celebrities who frequent this cool spot.
Amagansett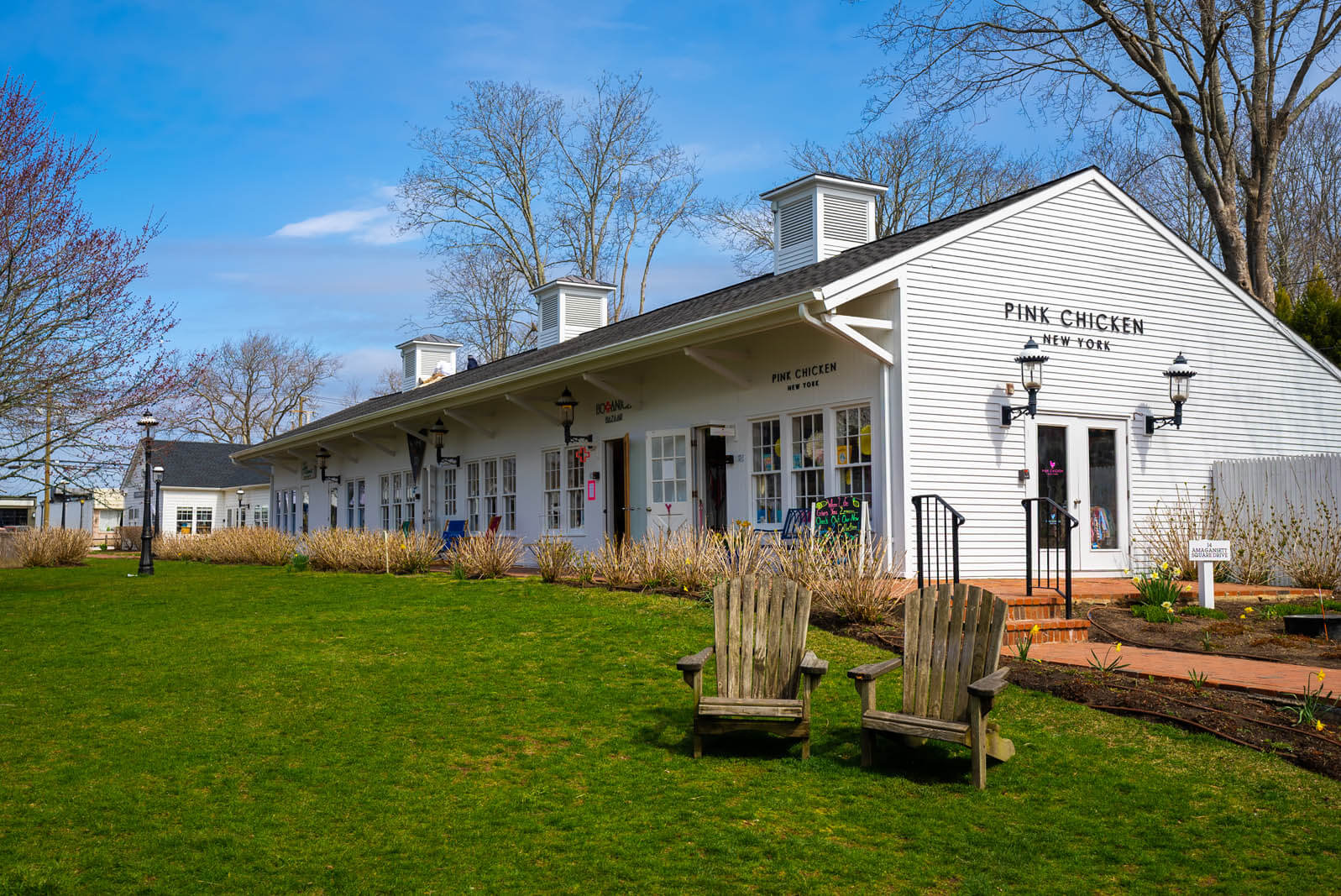 Amagansett is another one of the popular towns in the Hamptons located in Suffolk County on the South Shore of Long Island. You can find most of the restaurants and shops dotted along Main Street including the luxury shops and eateries in Amagansett Square.
Although Amagansett is great for shopping, eating, and exploring, it's also the best part of the Hamptons for those who love historic landmarks. One popular destination is the iconic Amagansett Windmill House that Marilyn Monroe and Arthur Miller rented. This $11.5 million property was once a functioning windmill and is now an upscale home that boasts over 5 acres.
Similar to other towns in the Hamptons, Amagansett offers great beaches. Some of the most popular beaches in town include Indian Wells, Amagansett Beach, and Atlantic Avenue Beach. While visiting these beaches, you can expect a lively summer crowd, and soft sandy stretches of shoreline perfect for spending a day at the beaches.
East Hampton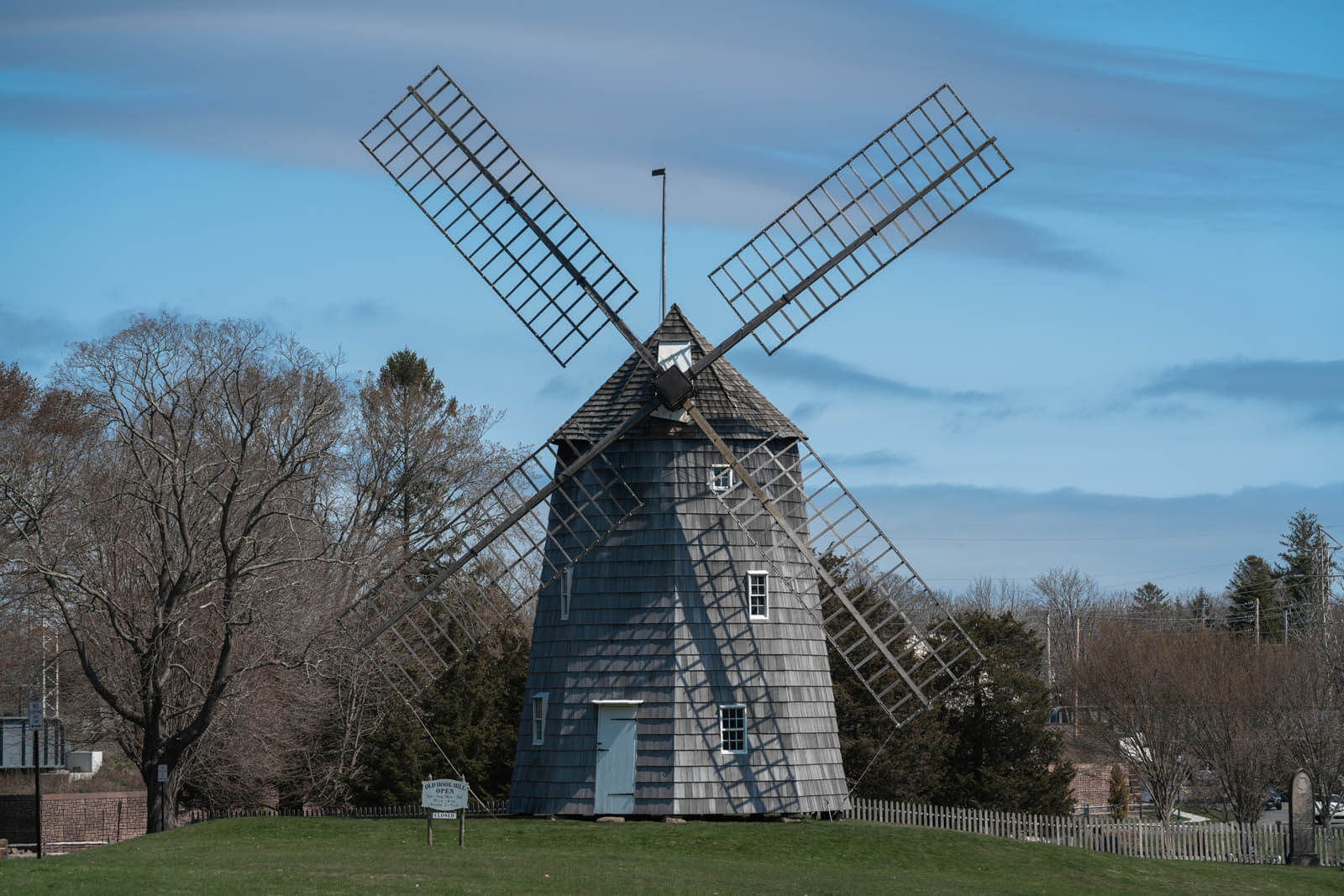 East Hampton is one of the best towns in Hamptons to add to your visit to Long Island. This village boasts art galleries, shopping, dining options, and even a historic Hook Mill making it a great place to visit when you're exploring the best things to do in the Hamptons!
Once you step into town, you can expect to see a bustling Main Street filled with shops, boutiques, and restaurants as well as the windmill!
Off the main strip you can head to LongHouse Reserve sculpture park and gardens and if you're looking to soak up some sun and sand, head to the incredible beaches East Hampton offers including Main Beach, Georgica Beach, and the quiet Egypt Beach.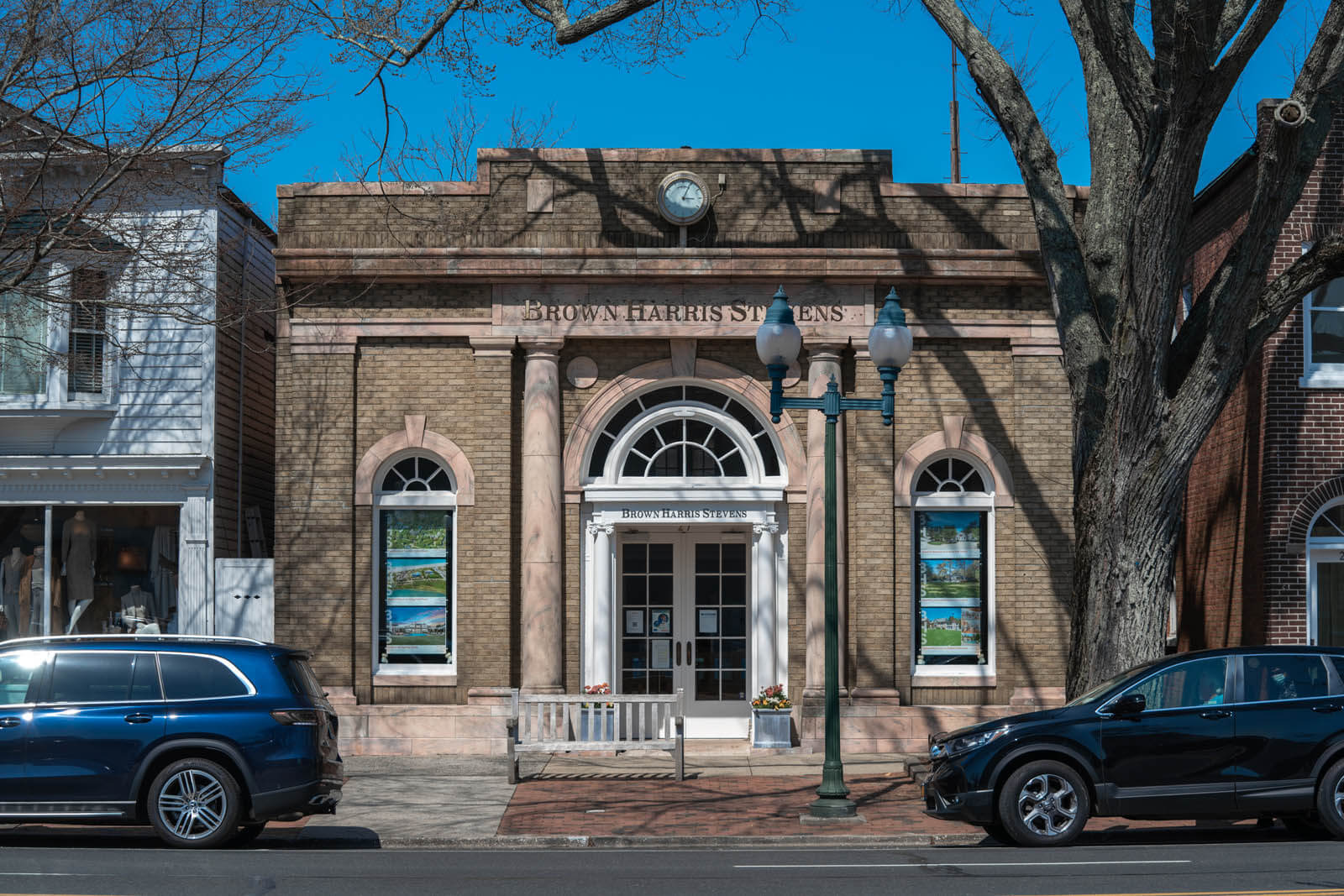 Easthampton is also the home of the annual Artists & Writers Game, which takes place on the third Saturday of August every year. Located at Herrick Park, many celebrities come to play in this softball game for charity, and even more, tourists and locals come out to join the fun!
If you're looking for a town in the Hamptons that has white sand beaches, a lively village, summer events, and great shopping, East Hampton is a great town in the Hamptons for you to visit.
Southampton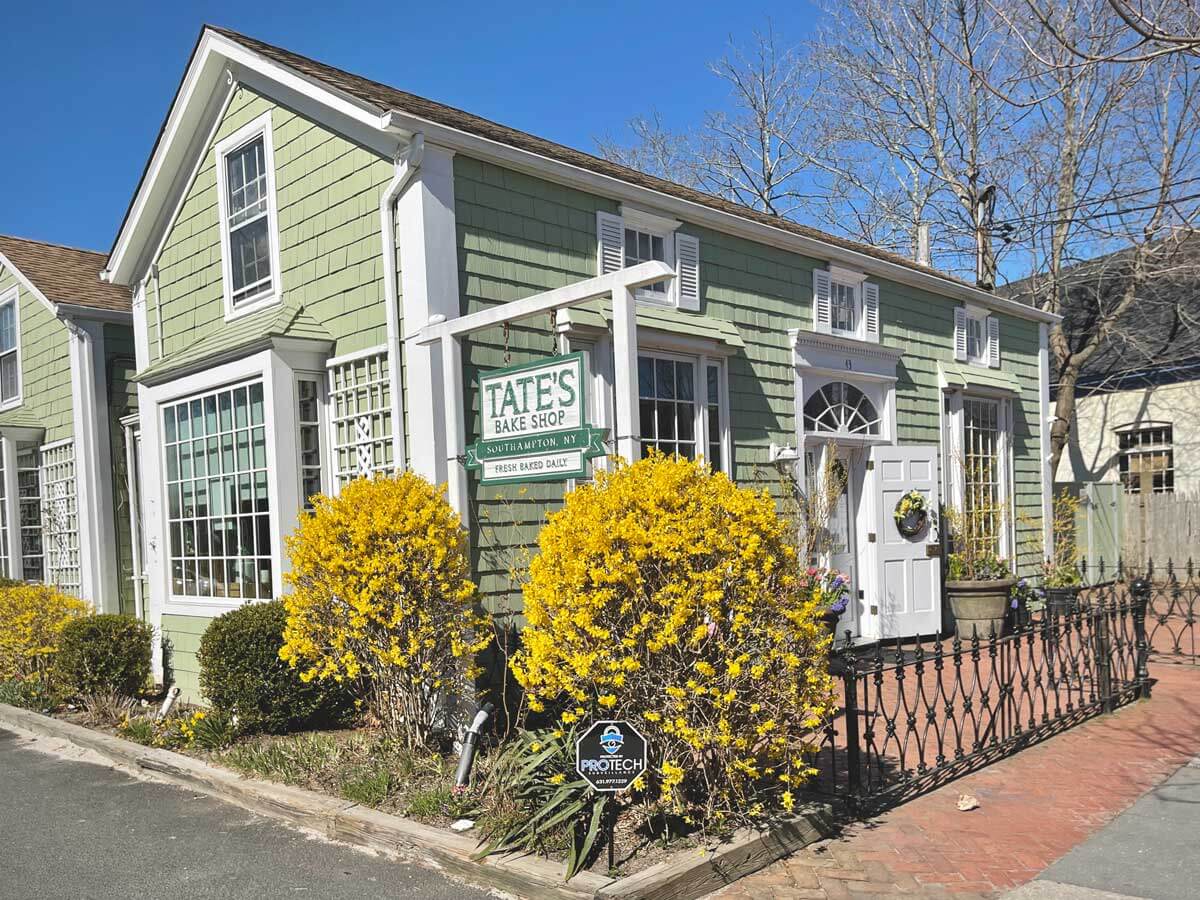 Southampton is one of the best towns in Hamptons, the oldest village that is known for being the 'summer colony' known as 'The Hamptons,' and where many of the elite of the elite live, with Billionaire's Lane (Meadow Lane) and the sandy shores of the popular Cooper's Beach just a moment away from the heart of the town.
The main strip of town offers upscale dining options, antique shops, boutiques, and home furnishing stores alongside historic buildings.
A trip to Southampton wouldn't be complete without a stop at Tate's Bakeshop, famous for their thin, crispy cookies that somehow melt in your mouth and the rest of their baked treats!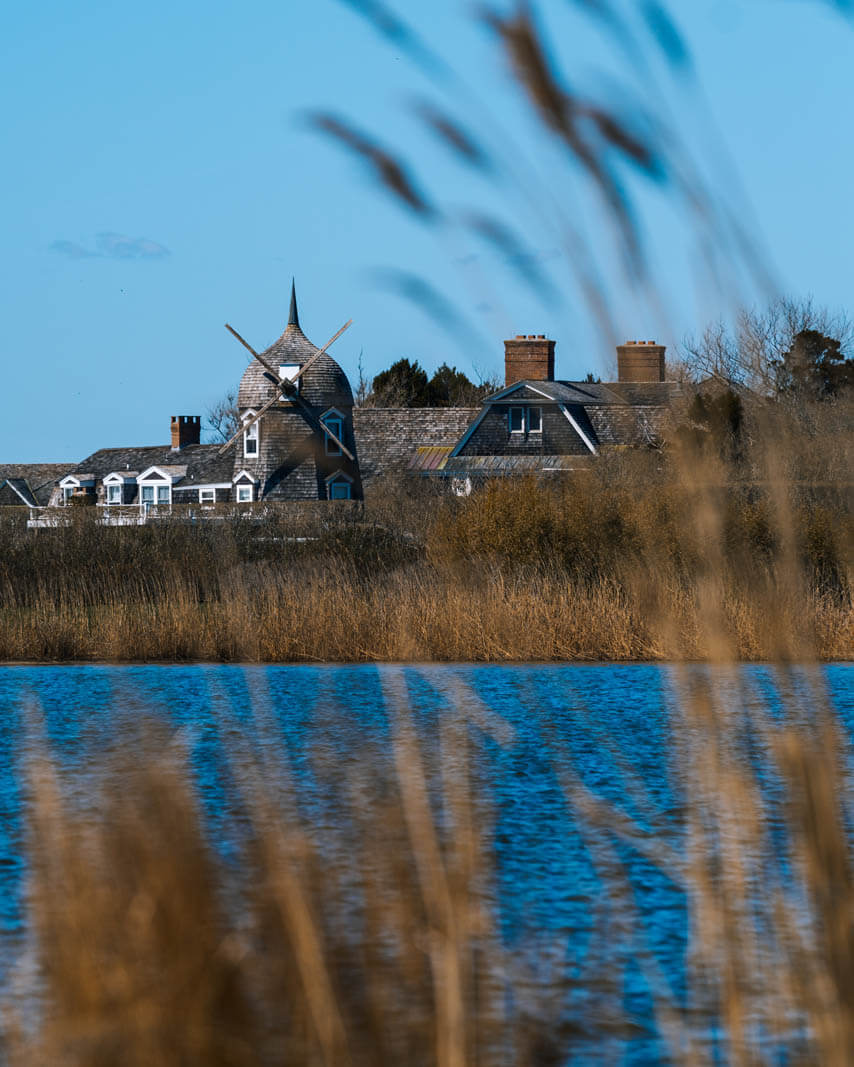 While you're here, drive to Meadow Lane, as mentioned earlier, which is where some of the most expensive and largest mansions on the beach are that are the vacation homes for the 1%, some of the most wealthy CEOs and celebrities, not to mention a few homes used in movies and tv shows like Billions and As Good As It Gets.
In addition to Meadow Lane, continue down Gin Lane for more gorgeous mansions with their beautifully trimmed, towering hedges and prime real estate on the beach.
During the off-season, you can visit the beaches here but during the popular summer season, you need to have a village parking pass to be able to enjoy the long sandy stretches of pristine shoreline here.
If you're looking for a town that offers white sandy beaches, luxury shopping, and celebrities during the summer, Southampton is one of the best towns in the Hamptons for you to visit!
Sag Harbor
In my opinion, the most charming town in the Hamptons is the village of Sag Harbor. This quaint seaside village is famous for its history tied to being a major whaling port in the 18th and 19th centuries and was even mentioned in the iconic literary classic, Moby Dick by Herman Melville.
One of the most popular attractions in Sag Harbor is the Sag Harbor Whaling & Historical Museum. Dedicated to the town's past as a popular whaling port, the Sag Harbor Whaling Museum showcases the largest collection of whaling equipment in all of New York. This is a great place to visit if you want to familiarize yourself with the rich history of the town!
Fast forward to the 20th century and this popular town in the Hamptons became a haven for wealthy people to escape the city and an enclave for artists.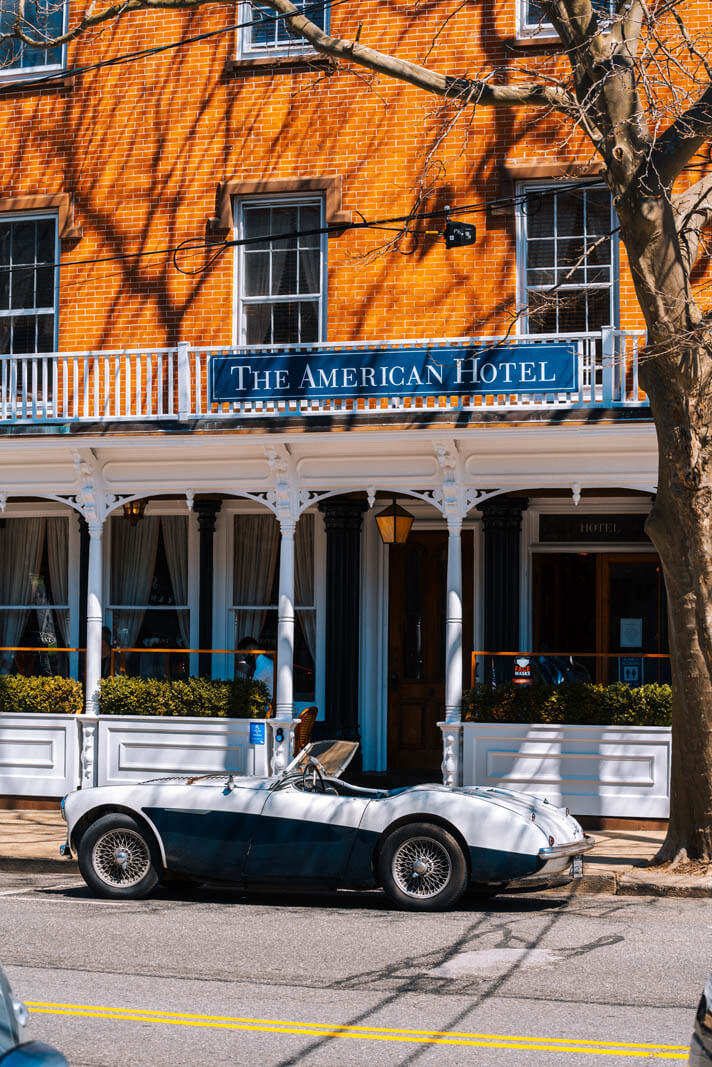 Another great place to visit for those who love historic spots is The American Hotel, a hotel, and restaurant that's known for its great seafood and an extensive 85-page wine list that's been around since 1846.
Take a wander around the village and admire the vintage picture-perfect storefronts or check out more of the great dining scene including the Dockside Bar & Grill, which we ate lunch at, and little did we know, this is next to Billy Joel's house – no we didn't see him sadly!
There are also great shops you can browse and if you're aching to see a movie, check out their beautiful little cinema with the pretty facade that reads Sag Harbor!
Bridgehampton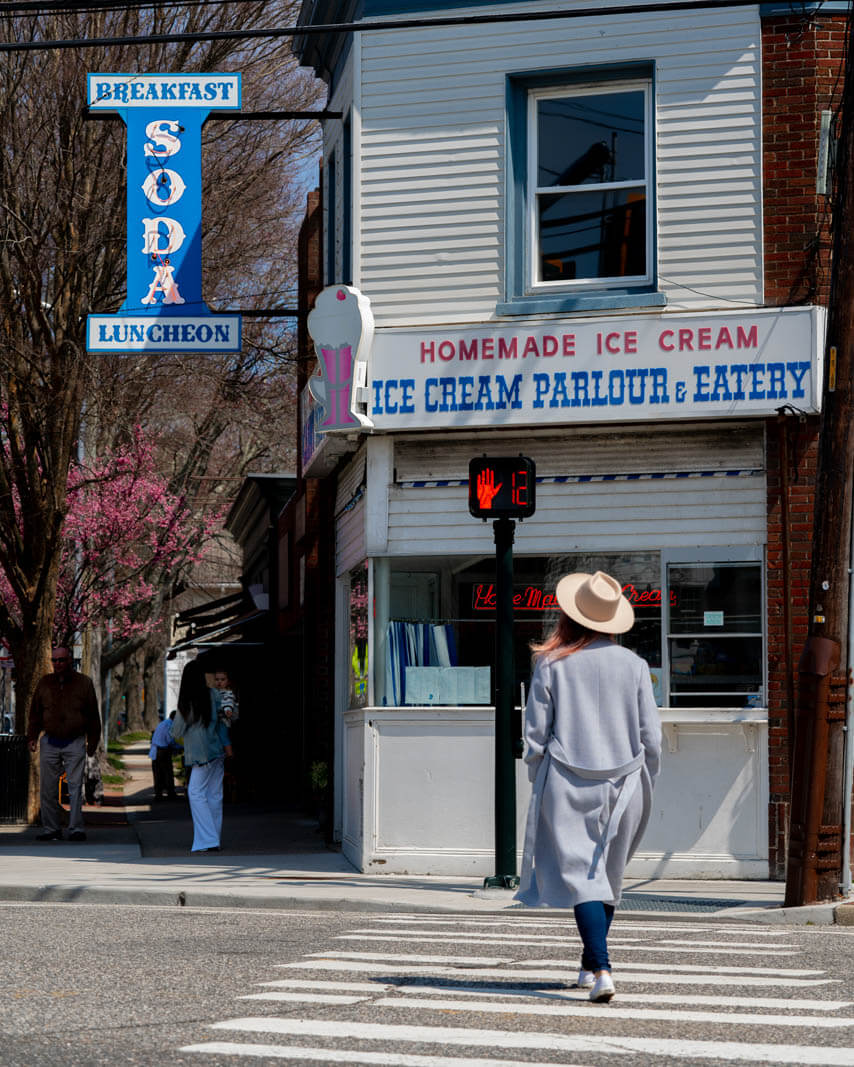 Bridgehampton is another one of the best towns in the Hamptons to visit. Bridgehampton is home to The Hampton Classic, an annual Grand Prix event that's held on Labor Day. Today, the mission of The Hampton Classic is to organize a world-class equestrian event and to support other charities!
Bridgehampton is the best part of the Hamptons for families with younger children. In fact, The Children's Museum of The East End is a museum that's designed to look like a forest village. Great for kids and families, this fun museum has a village market and fun activities for kids.
If you're looking for a different type of museum, South Fork Natural History Museum may be a great place to start. The South Fork Natural History Museum is a popular museum that's great for both kids and adults. Filled with environmental educators and fascinating facts, this museum is a great place to go if you want to learn more about the natural heritage of Bridgehampton while exploring unique hands-on exhibits, like the butterfly section!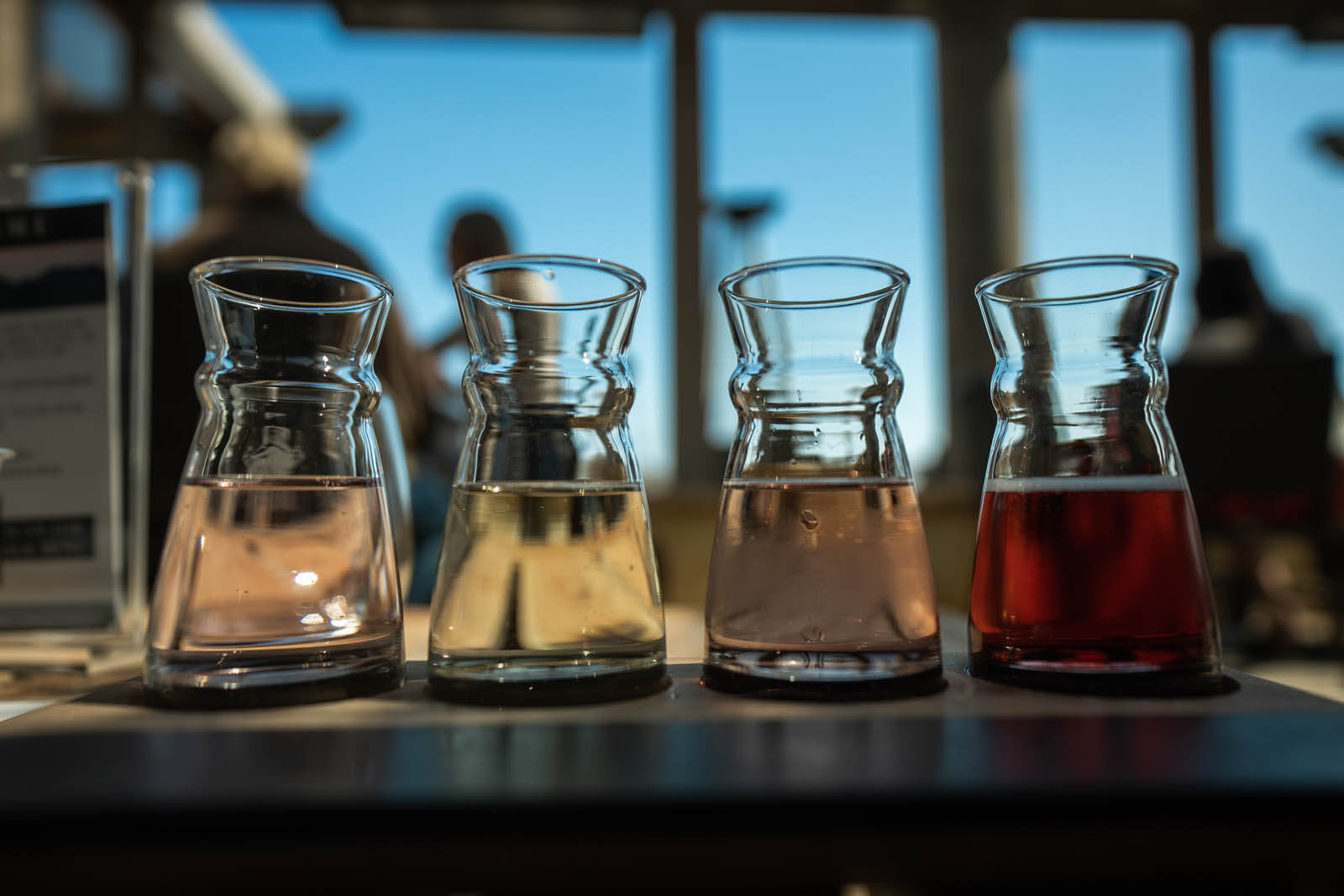 Don't miss the Bridgehampton Candy Kitchen while you're here either, this walk-up counter-serve stand is a classic and one of the best spots to get an ice cream cone, the perfect summer treat not to mention they still have an old-school charm about them with their old sign.
This town in the Hamptons is also where you can find many of the best wineries of the Hamptons and Long Island wine country, in our opinion is the best part of the Hamptons (well, one of many!). Just outside of town you can find Wölffer Estates Vineyards and Channing Daughters Winery.
Sagaponack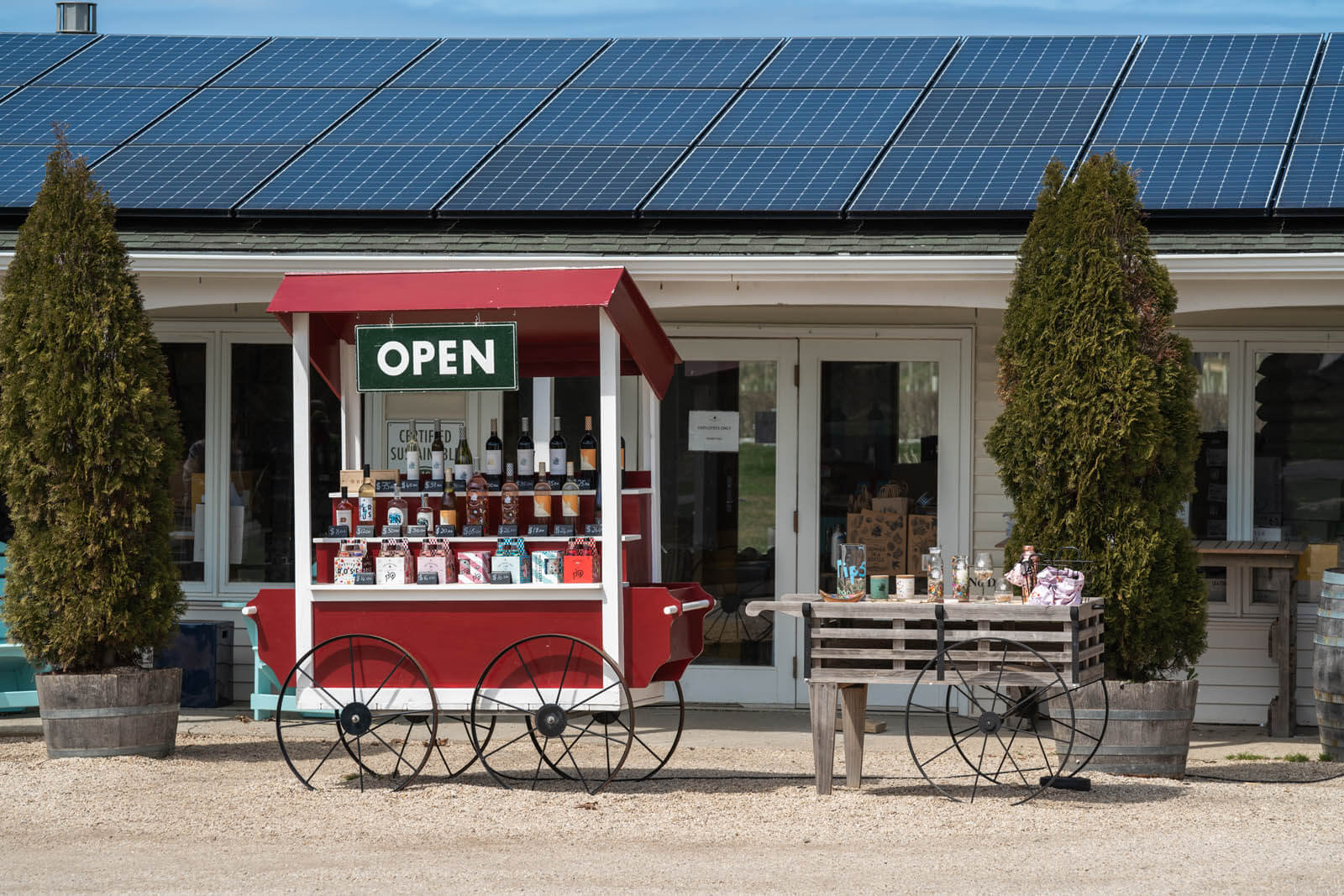 Sagaponack is an upscale village and one of the best towns in the Hamptons to live in if you're loaded, it's known to be one of the most expensive neighborhoods in America.
With active farms, wineries, and close proximity to the beach, you can expect to find great beauty and fun activities throughout the entire village.
One of the greatest hidden gems and charming photo spots in Sagaponack is The Little Red School House. The Little Red School House is an active one-room schoolhouse that is one of the last in all of America. This tiny school educates children from kindergarten through third grade and is known to be loved by the locals.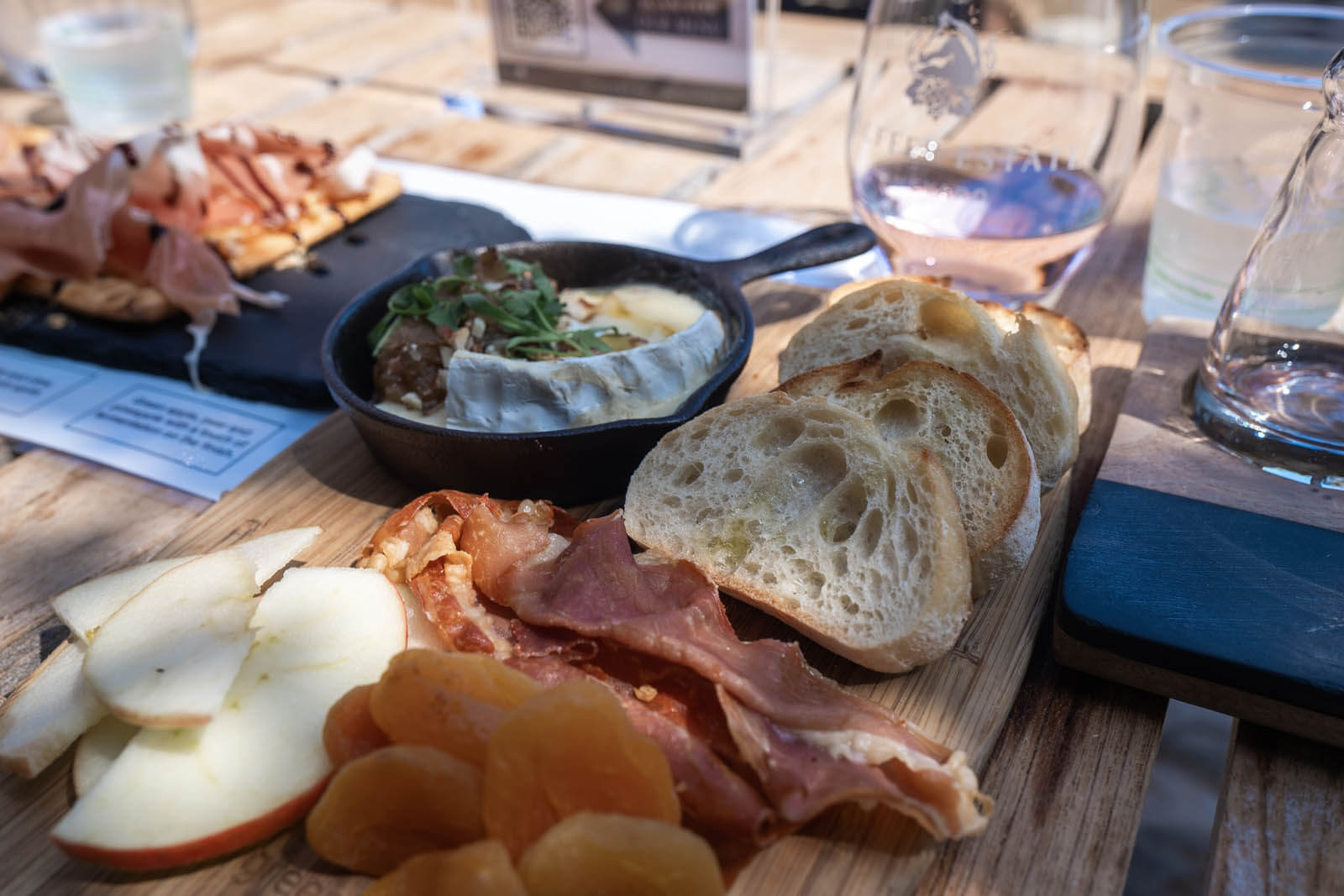 Sagaponack is also known for its stunning farms and wineries, one of the best parts of the Hamptons. One of the most visited wineries is the long-running Wölffer Estate Vineyards, mentioned above because it's a short drive to Bridgehampton. Wölffer Estate Vineyards is a winery that has been active since 1988 and offers great wines, spirits, and their AMAZING cider.
Be sure to make a reservation so you can try a cider tasting flight on their gorgeous outdoor patio overlooking the vineyards paired with snacks like charcuterie and cheese. Grab a bottle of their gin to take home too, I wish I would have grabbed more!
If you can't sit down or do a tasting, check their drive up stand around the road where you can buy their products!
Westhampton Beach
Another one of the most charming towns in the Hamptons is Westhampton Beach, a village located on the southeast coast of Long Island. With a population of fewer than 2,000 people, this upscale resort community is known to be most active during the peak summer season and pretty sleepy during the off-season.
Great for both locals and tourists, Westhampton Beach is known for its waterfront living, dining, and extensive high-end shopping. There is also The Westhampton Beach Performing Arts Center located on the east end that's known to offer great food and put on great plays, with a really cool marquee!
While you're not watching a play or dining at a waterfront restaurant, Dune Road is a great place to drive by while looking at the pristine beaches. Spend a sunny day at Lashley's at Jetty 4, Rogers Beach, and La Ronde Beach Club.
Once you make your way off of Dune Road, Main Street is a great next step for those who want to take a look at the beachfront mansions and cottages that are all lined up.
Greenport
Greenport is a small village that's located on the north fork of Long Island, one of the more secluded towns in the Hamptons. This popular seaport is known for its rich history, fine dining, and unique antique shops.
Named one of the most beautiful towns in all of America, Greenport is a great destination for those who love boating, art galleries, and vineyards. In fact, Greenport is known for its extensive marinas, including Mitchell Park Marina, Brick Cove Marina, and the Safe Harbor Marina.
If you want to go sightseeing or support local creatives, art galleries and museums are a great way to do so. The South Street Gallery and The Upstairs Gallery are two of the most popular in the area. Another popular destination is The Stirling Historical Society Museum.
Similar to other towns in the Hamptons, Greenport offers many pristine beaches. What's more, most of Greenport's beaches are paired with parks that make great spots for children and families!
Some of the most popular waterfront parks in Greenport include Fifth Street Beach and Park, Orient Beach State Park, and Goldsmith's Inlet Park, where you can find a gorgeous pond.
Riverhead
Located on the north shore of Long Island, Riverhead is a popular town the Hamptons that has a larger population than most of the surrounding villages and towns in the Hamptons already mentioned on this guide.
Although Riverhead has a larger population than most surrounding towns, you can expect to still enjoy a slower time here, it doesn't feel crowded.
There are also farms and wineries. One of the most popular farms is Jamesport Farm Brewery: a farm brewery that offers great beer and cider tasting or check out Roanoke Vineyards for some wine tasting.
If you love marine life or are looking for a family-friendly activity, head to the Long Island Aquarium. This popular destination showcases one of the largest coral reef displays in America. While visiting, you can also expect to find active sea lion shows, multiple touch tanks, and large indoor gardens with butterfly exhibits.
The most popular thing to do in Riverhead is shop at The Tanger Outlets. The Tanger Outlets are factory outlets that include designer and name-brand stores like GAP, Banana Republic, and Williams Sonoma where you can find items from these brands at reduced prices.
Hampton Bays
The last of our picks for best towns to visit in the Hamptons is Hampton Bays which offers more great beaches, restaurants, shopping, and attractions.
If you're wanting to explore the dining scene, some of the most popular restaurants include Oakland's Restaurant & Marina, Villa Paul, and 1 North Steakhouse.
Hampton Bays is also known for its beautiful beaches that are always lively during the summer season. The most popular beach in town is Ponquogue Beach, known for its white sand, look at the abundance of seashells, and large waves that are great for surfing. Many people also love fishing and kayaking at this beach!
Another popular thing to do in Hampton Bays is go shopping. The Good Ground Antique Center is a well-known antique shop row that offers 13 antique dealers. While visiting this center, you can expect to find vintage toys, decorations, furniture, jewelry, and even clothing!
Once you've explored the main parts of town, you can visit some of the most beautiful parks in Hampton Bays. This may include Sears Bellows County Park, where you can find a well-kept playground and waterfront view that's great for families.
---
Enjoyed this guide to the best part of the Hamptons and the best towns in the Hamptons to visit? Bookmark for later or share the love below on Pinterest!