Laos sort of feels like the almost forgotten country when it comes to Southeast Asia itineraries. Most backpackers flock to Thailand, Cambodia, or Vietnam. Nestled right in the middle of these three countries, many people bypass the area altogether. Don't do this! From its charming cities to incredible waterfalls, here are eleven places to visit in Laos that will immediately put it at the top of your list.
11 Places to Visit in Laos That Will Make You Want to Visit Right Now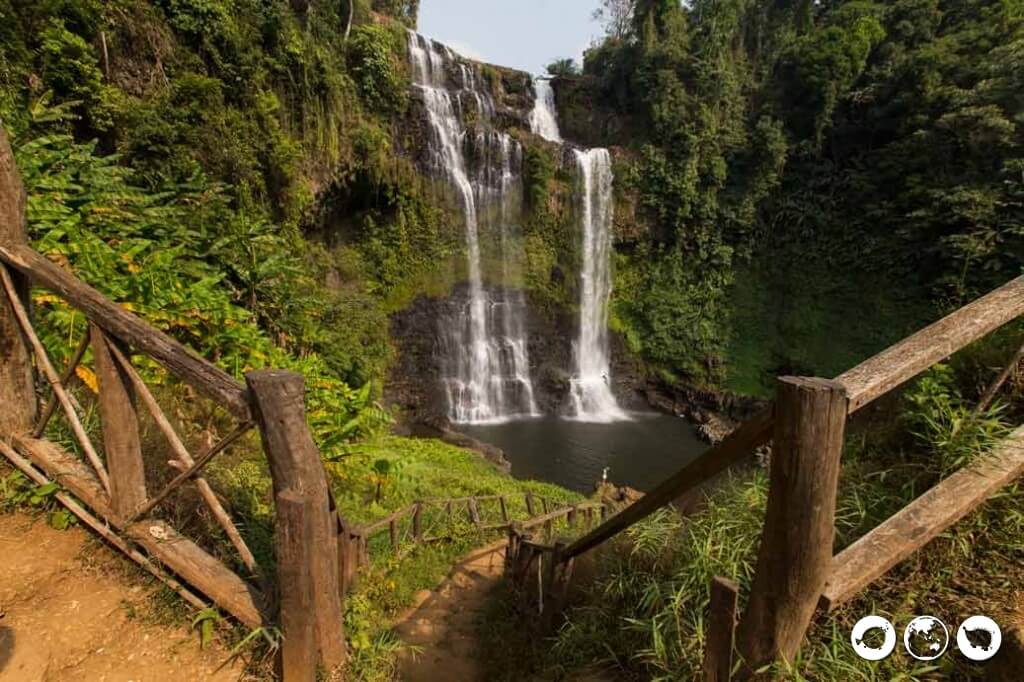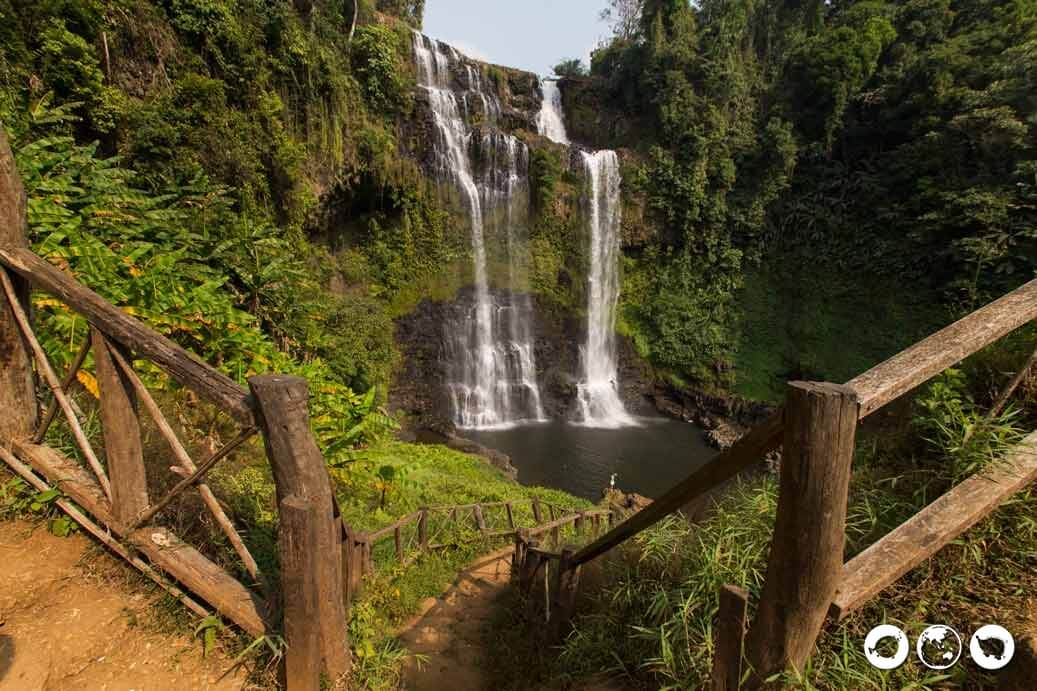 1. Paksong
Located in the heart of the Bolaven Plateau, Paksong offers gorgeous waterfalls and miles of coffee plantations. There are 5 waterfalls within a 12 km distance and all are absolutely breathtaking. Our favorites would have to be the double falls of Tad Fane and the plummeting drop of Tad Yuang. Make the trip even more scenic and beautiful by completing the Bolaven Plateau loop by motorcycle.
Read More: Paksong, Where Waterfalls Flow Like Champagne
Where to Stay in Paksong:
2. Tad Tayicseua
---
Wondering where to go in Laos that's really off the beaten path? Tad Tayicseau.
Another magical place in the heart of the Bolaven Plateau, it's not a far drive from Paksong. If you love trekking and waterfalls, this place needs to me on your list of things to do in Laos.
A wonderfully friendly local woman owns and operates a homestay on her land. There are 15 known waterfalls near Tad Tayicseau on her few hundred acres of land. You can explore a land that looks like a home to rainbows and unicorns. (Sadly, we lost all of our photos from here due to our external hard drive crash.)
3. Konglor
A trip to Laos wouldn't be complete without a visit to the king of caves, Konglor Cave. Not only is Konglor home to the giant cave you can ride a boat through, but gorgeous, Karst mountains. The scenery is magnificent and serene and shockingly inexpensive.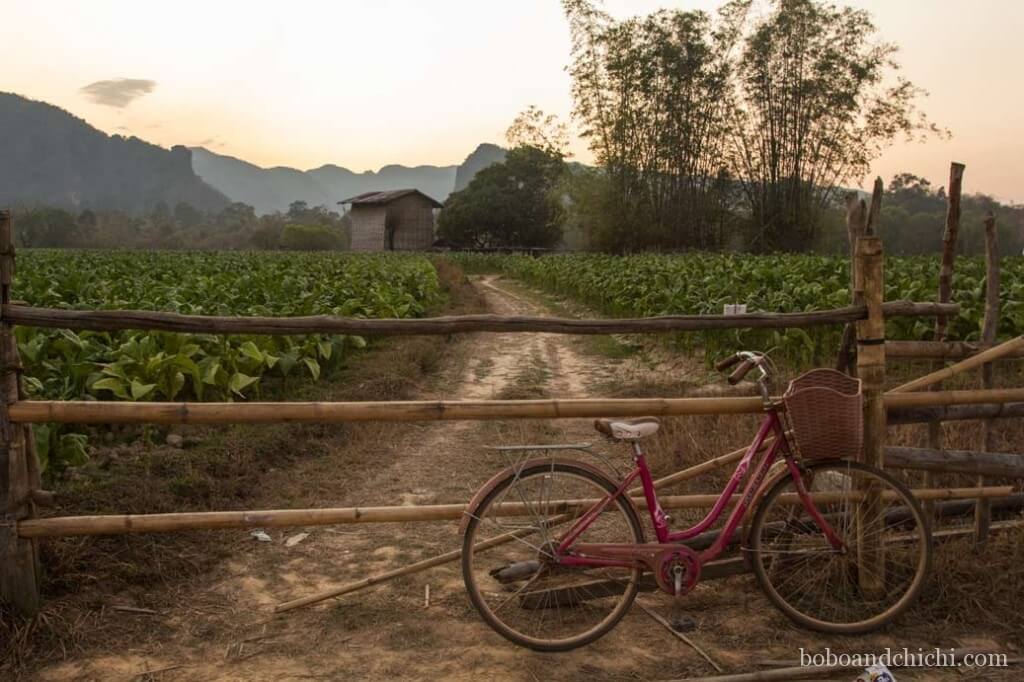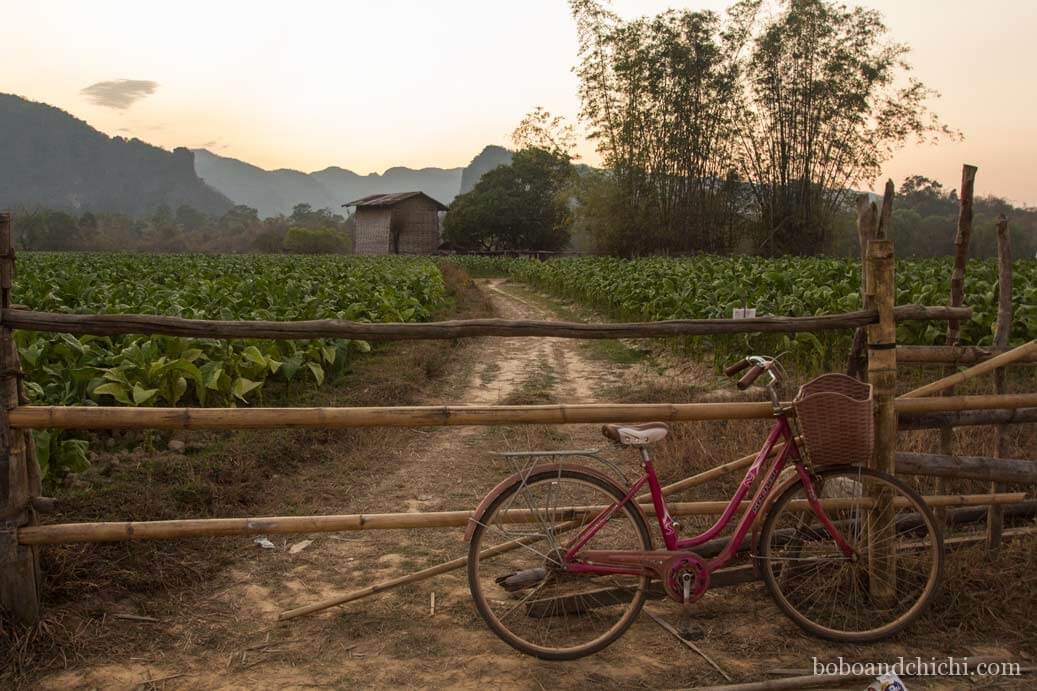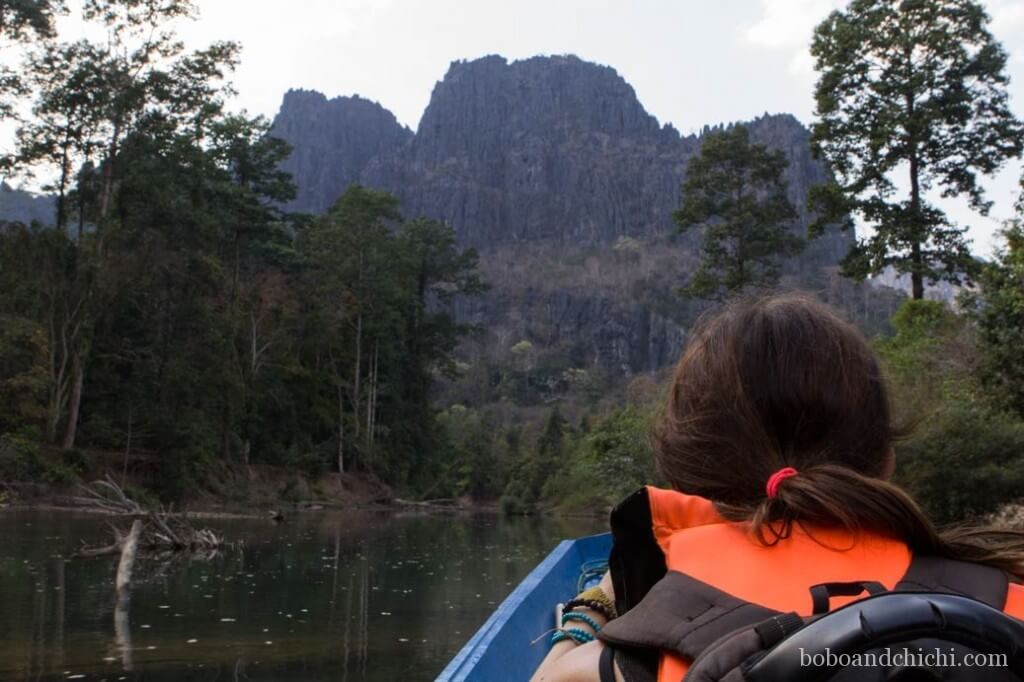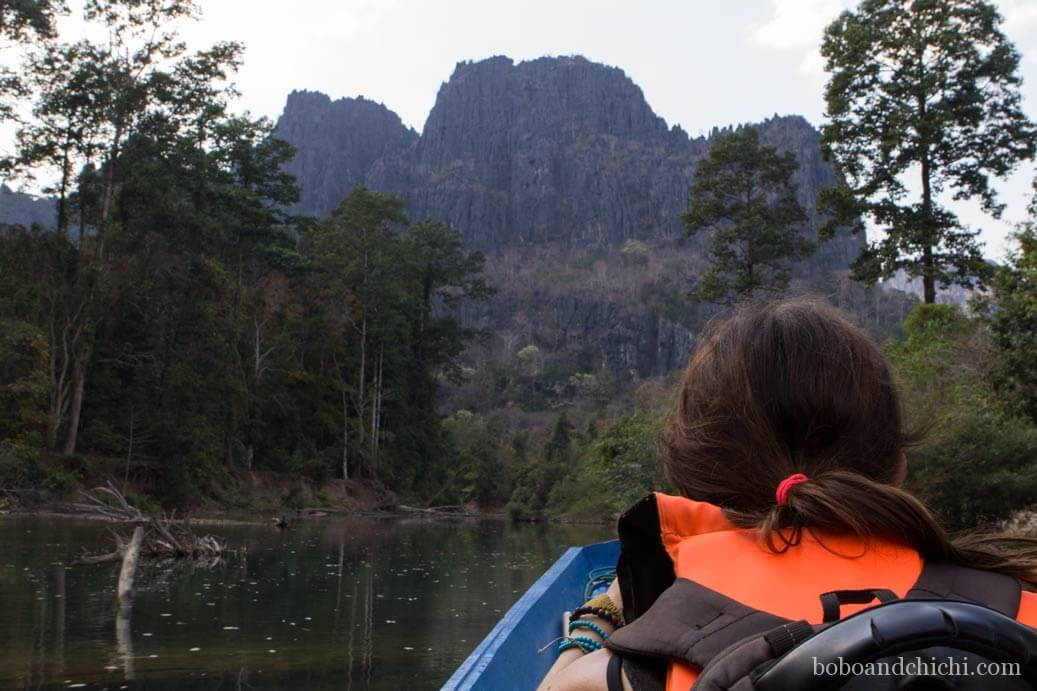 4. 4000 Islands
Backpackers and travelers alike flock to this paradise in the Mekong River. Thousands of small little islands make up Si Phan Don, literally translating to 4000 islands.
Don Det and Don Khone offer charming bungalows for barely nothing, quiet or party atmosphere (depending on where you stay), and impressive Mekong waterfalls. This laid back place is a great stop on your trip in Laos.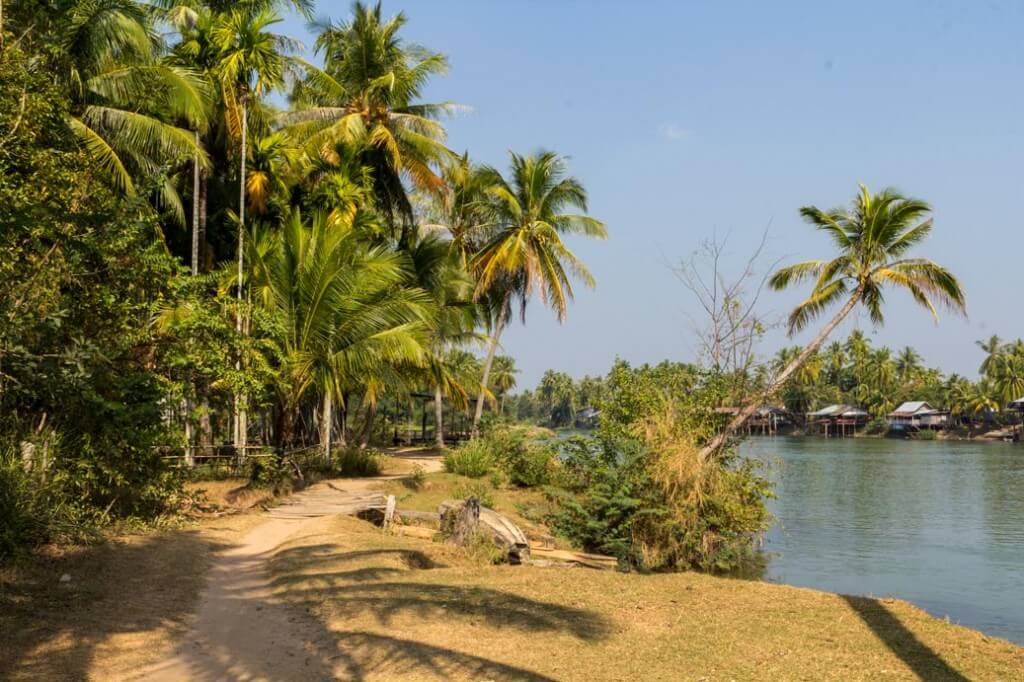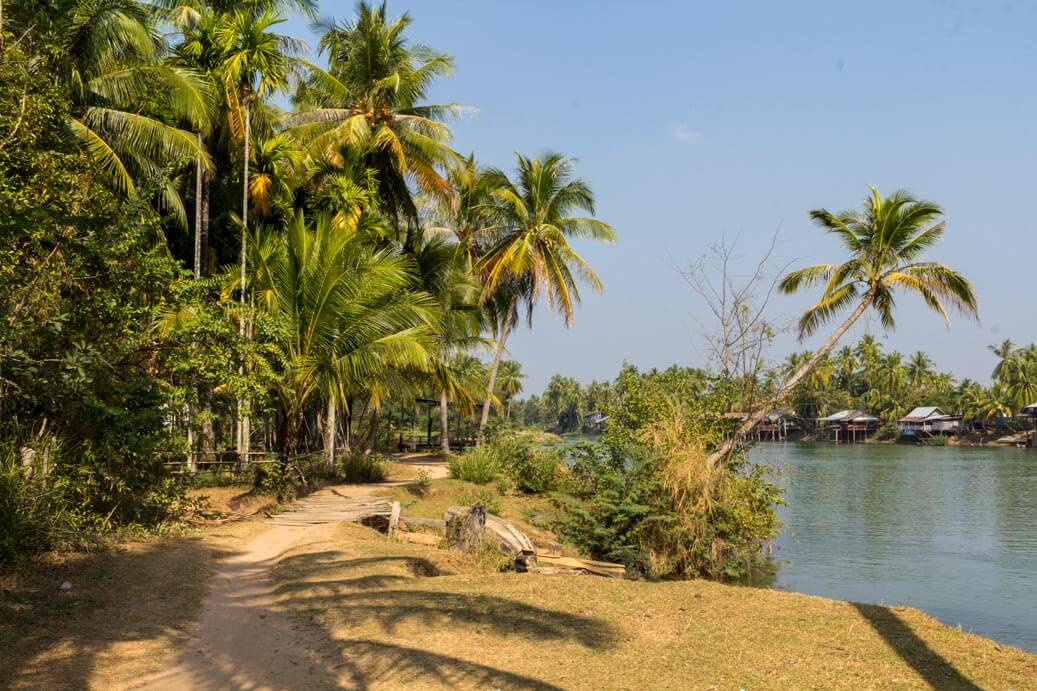 5. Luang Prabang

With a mix of Lao temples and French colonial buildings, Luang Prabang is one of the most popular places to visit in Laos. Catch the morning alms at one of the temples, explore the city by bike, and head out to one of the many stunning waterfalls nearby. For a introduction to Luang Prabang, try this half-day city tour.
Read More: Best Things to Do in Luang Prabang
Where to Stay in Luang Prabang
6. Nong Khiaw & Muang Ngoi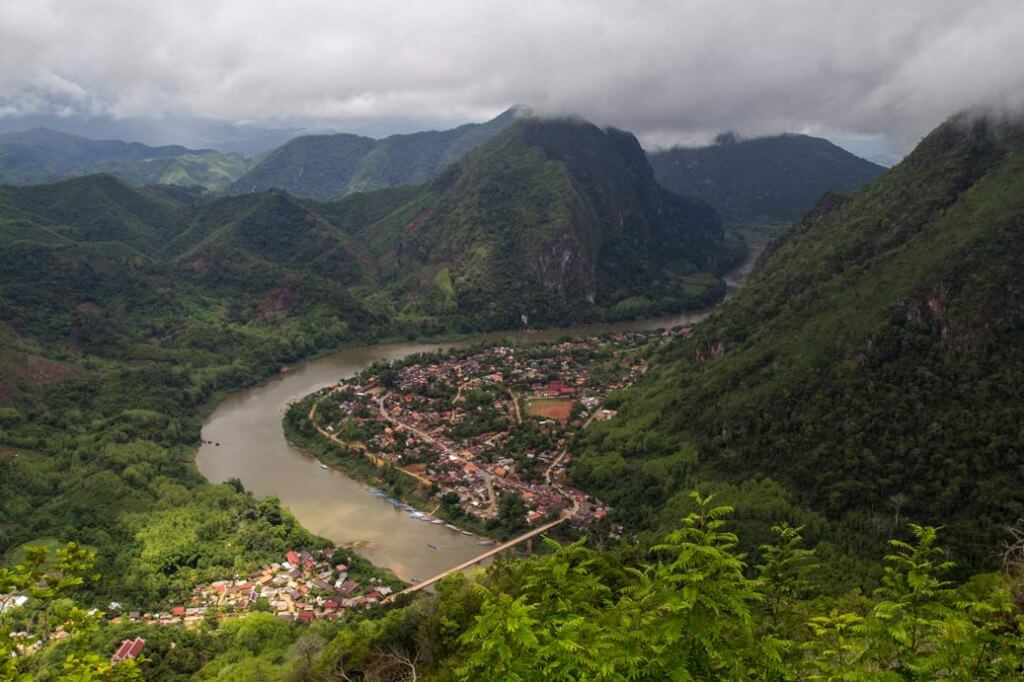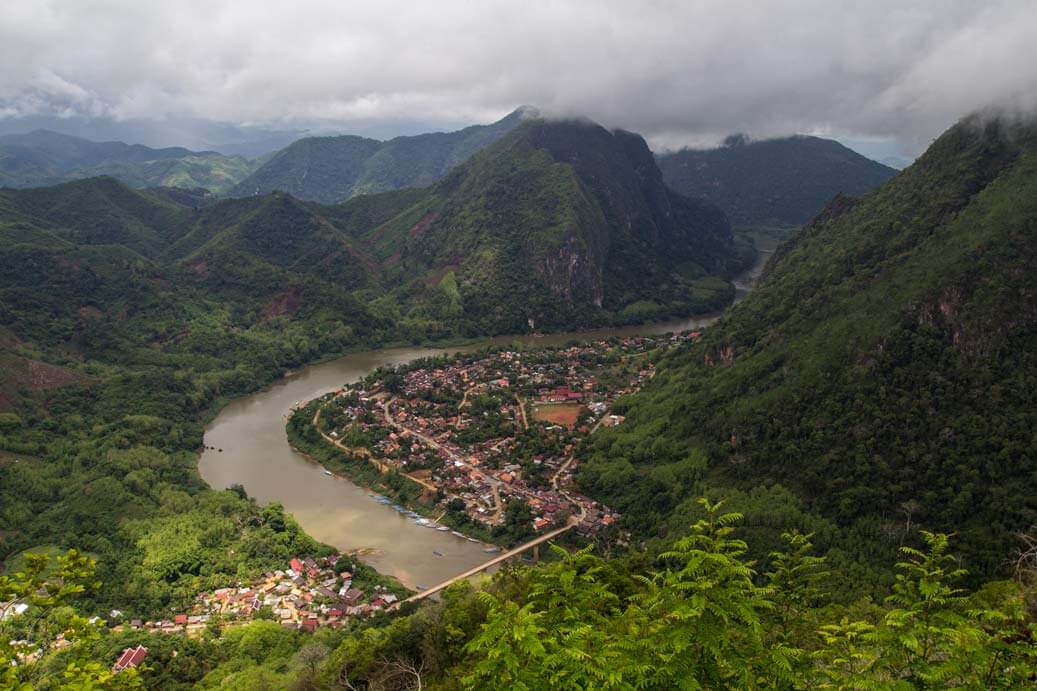 A few hours north of the UNESCO World Heritage town of Luang Prabang are the quiet, sleepy mountain towns of Nong Khiaw and Muang Ngoi.
Both of these tiny towns are situated along the Nam Song River and are a quiet, beautiful escape away from flocks of tourists and crowds.
First stop in Nong Khiaw and enjoy the breathtaking views from the viewpoint hike. Take a small boat up to Muang Ngoi where you can spend a day trekking through rice paddies and villages and swimming in a cave. You won't regret making these serene, charming towns a part of your trip.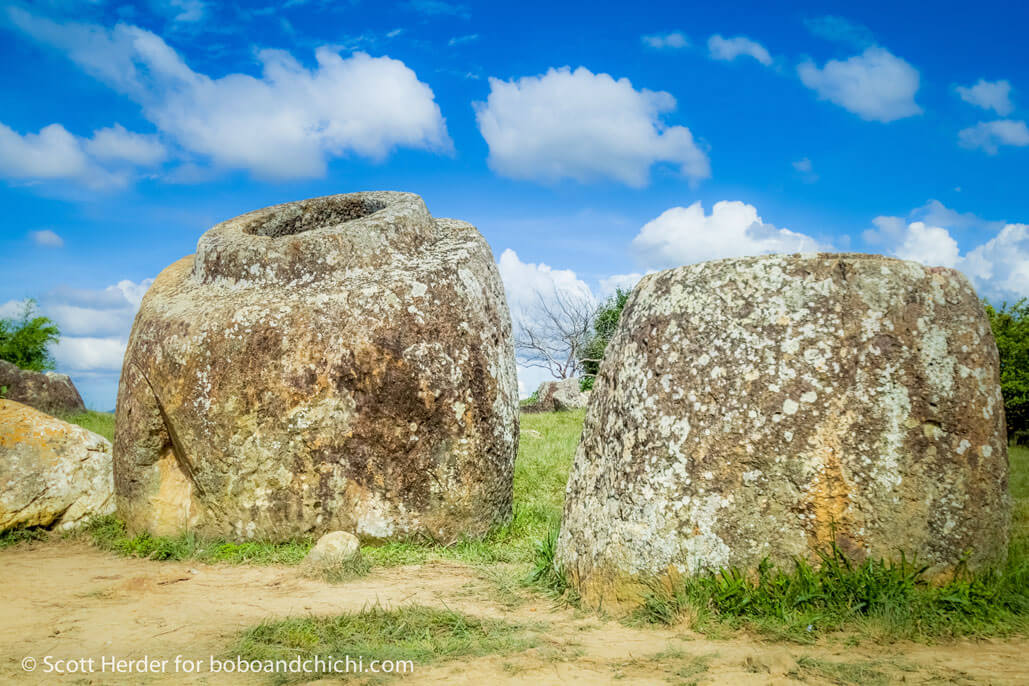 7. Plain of Jars
Visit the mysterious plains filled with jars from the Stone Age. The green rolling hills surrounding the Plain of Jars offer some gorgeous panoramic views as well as an interesting history lesson. Enjoy the Plain of Jars all to yourself, as it is not overcrowded by tourists. Stay on the marked path, as this area was the 2nd most bombed area during the war and still has thousands of UXOs present in the province.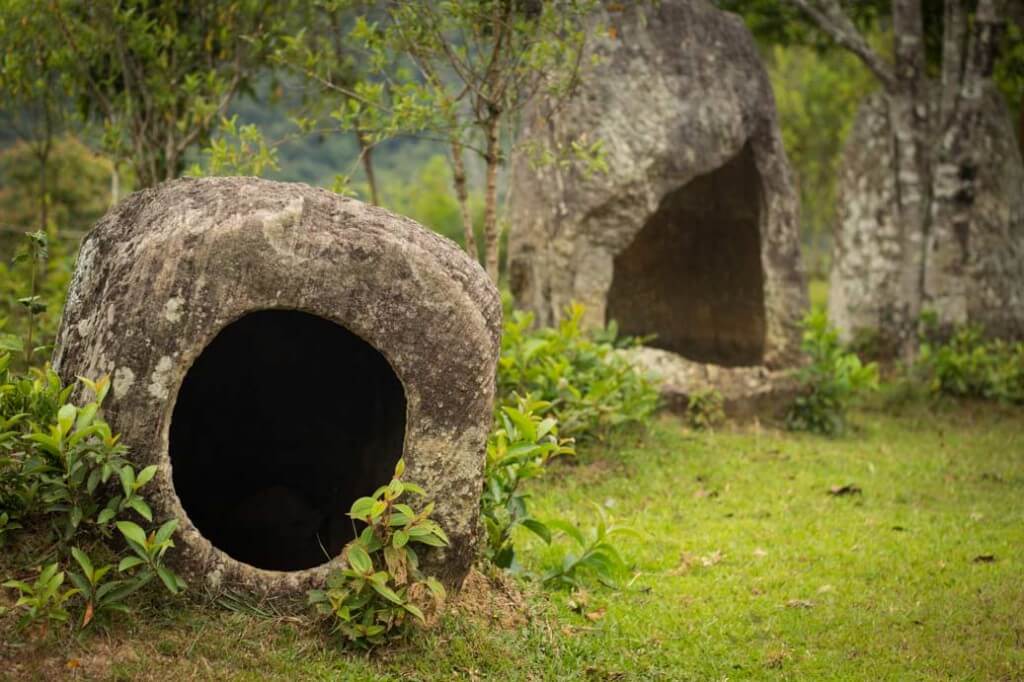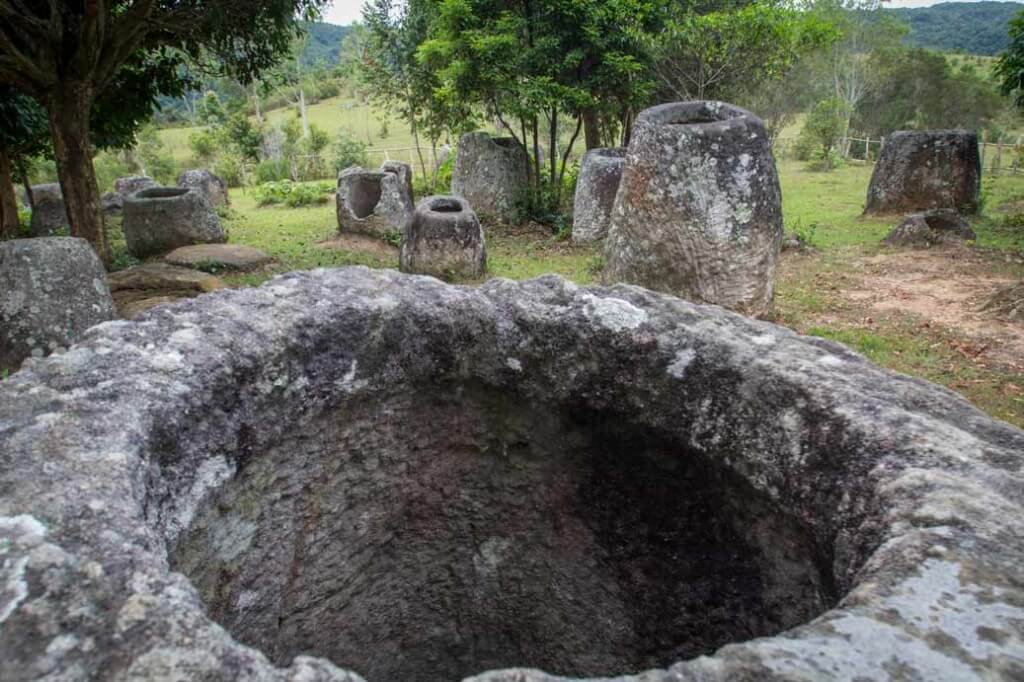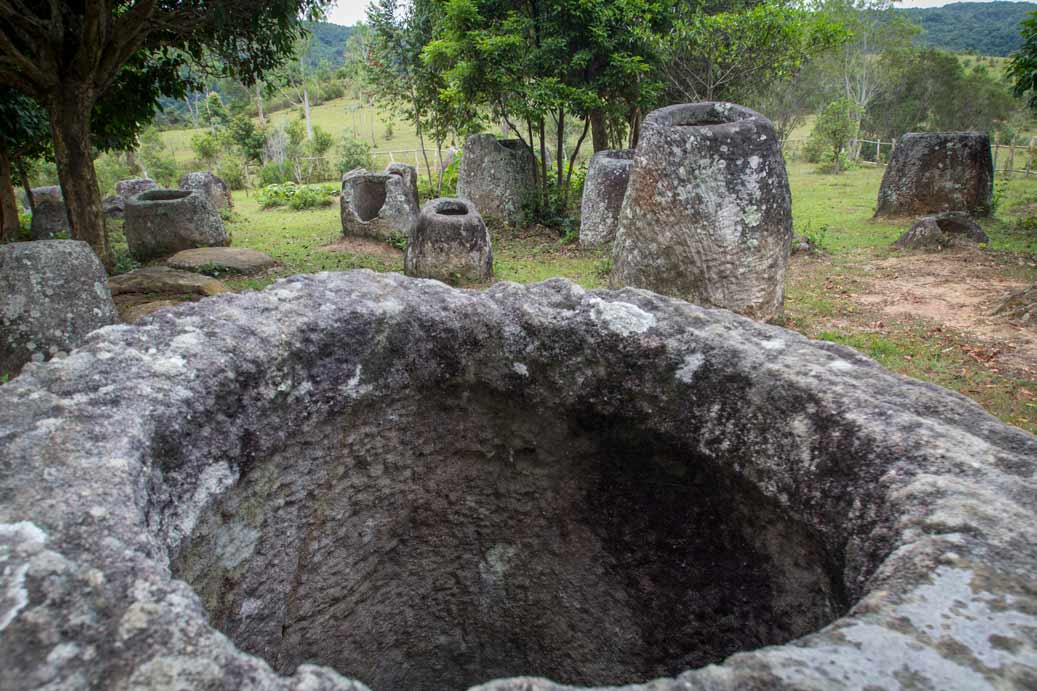 8. Thakhek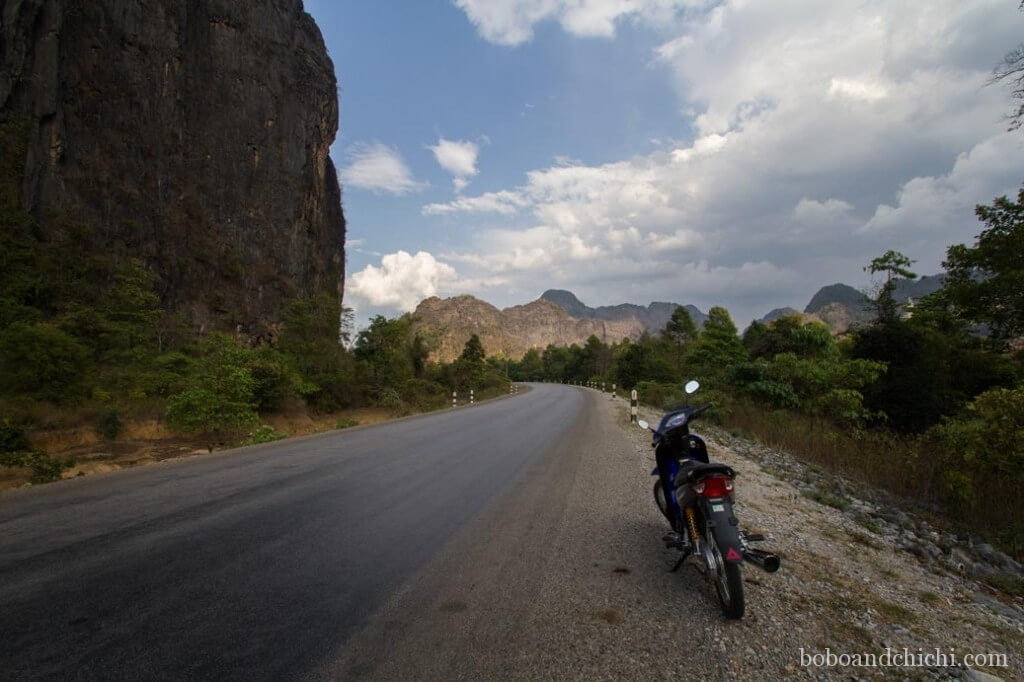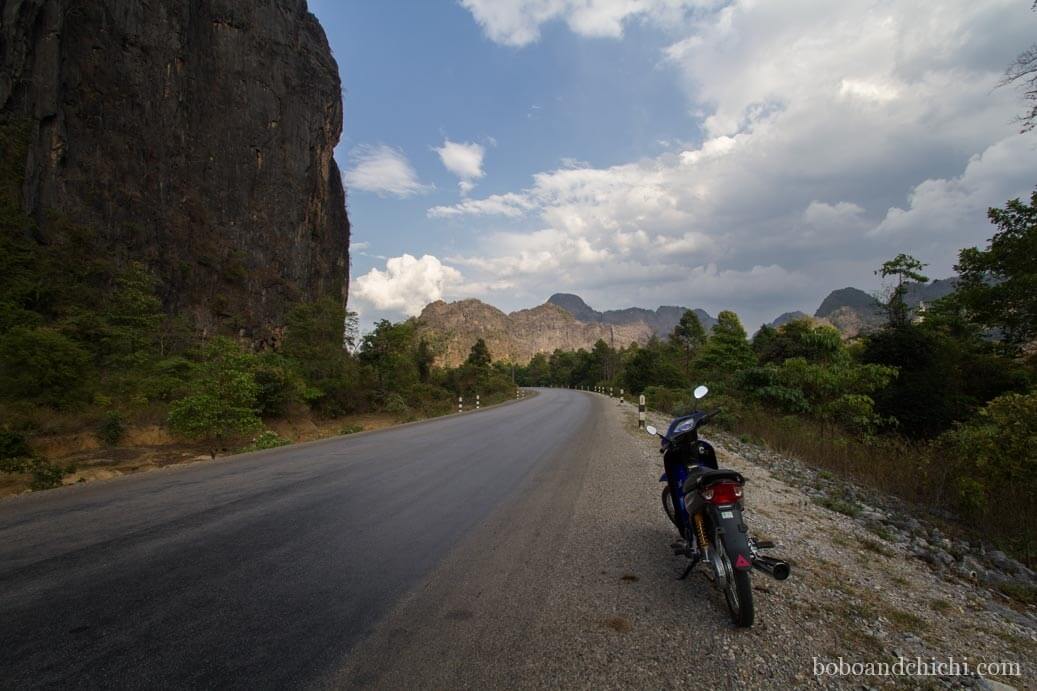 Hop on a motorbike and explore the many caves surrounding the town of Thakhek. Every cave offers something different to see and when you need a break from caving take a swim and picnic at the peaceful riverside resting spot the Farang. You also have a bonus view of the magnificent karst mountain range.
9. Kuang Si Waterfall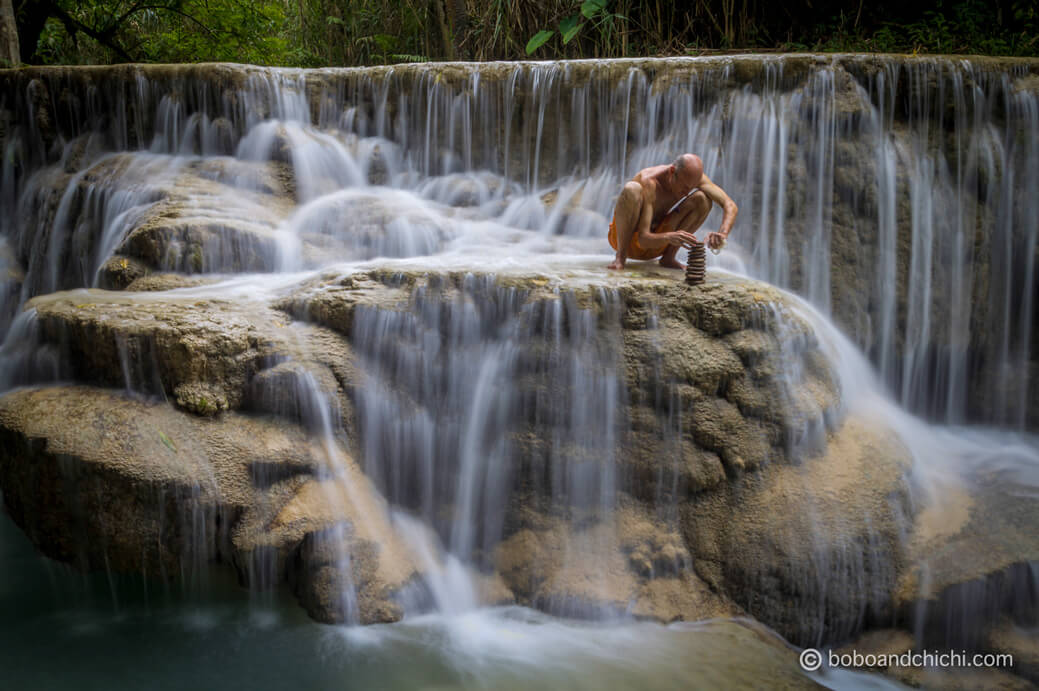 Located just outside of Luang Prabang rests this turquoise, jungle oasis of cascading turquoise waterfalls. This place is literally out of a fairy tale swarming with butterflies. The water is calm and refreshingly cool making it a perfect place for a swim and a free Dr. Fish foot treatment. (Yes, the fish who eat the dead skin off your feet live here!) Not only is Kuang Si Waterfall gorgeous, but it has to be one of the most beautiful waterfalls in the world.
Book a shared minibus ticket for Kuang Si here or book a tour here
10. Vientiane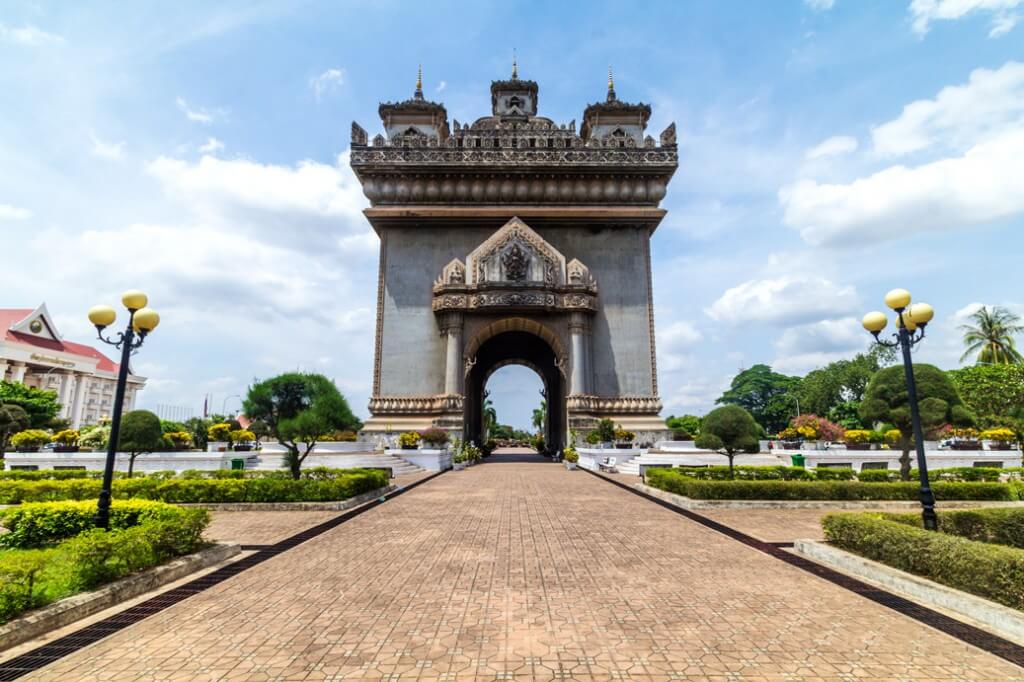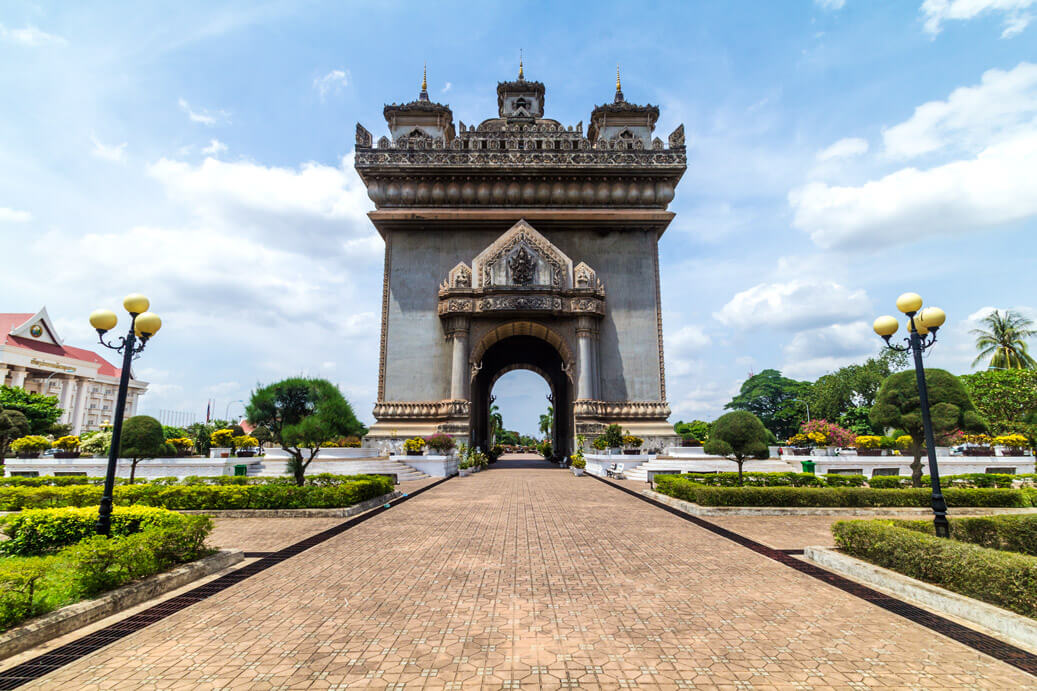 Located in Northern Laos, Vientiane is the capital of the country, and we can't believe we almost skipped it! While it's the biggest city in Laos, it doesn't feel like an overwhelming metropolis like Seoul or even Taipei. In fact, it almost feels like a small town with a lot of delicious food and cool monuments. Get to know the city better with a tour like this one.
Where to Stay in Vientiane:
11. Champasak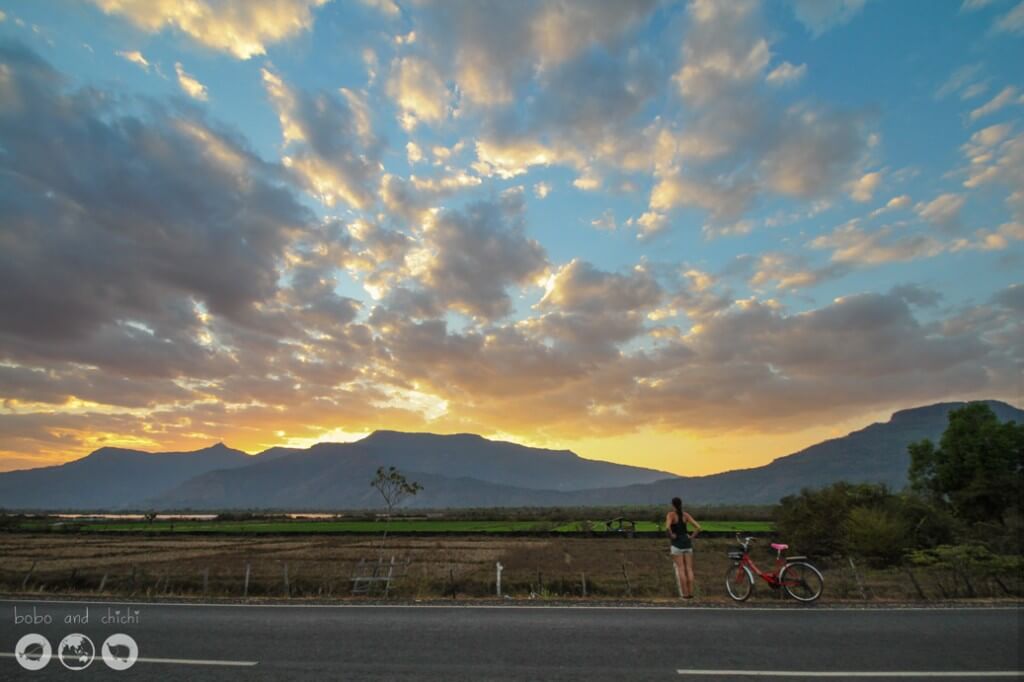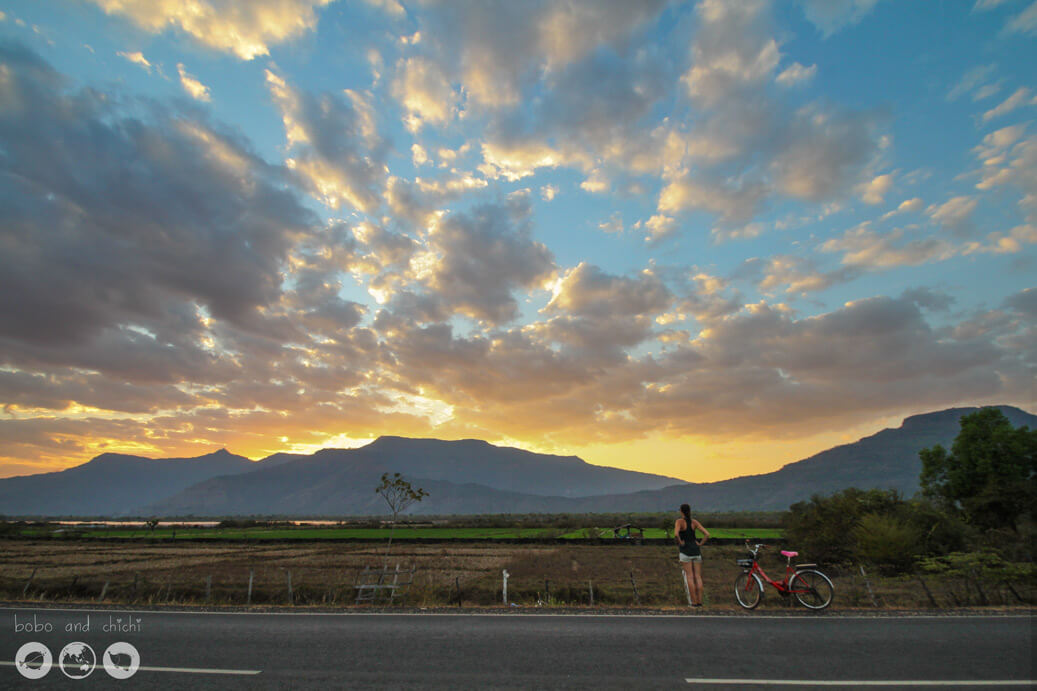 This quaint, riverside town is the perfect place to unwind and enjoy some peace and quiet. The highlight of Champasak, other than its welcoming and warm people, would have to be UNESCO World Heritage Site Wat Phu.
This ancient, well-preserved Khmer temple gives you a scaled down version of Angkor Wat without the crowds. Don't forget to enjoy the sunset behind the mountains here.
We loved our visit so much we ended up extending our trip from one month to two months! There are just so many places to visit in Laos, and it's incredibly affordable. We even broke down how much we spent in a month, and you'd be surprised how little we spent!
Have you been? What are some your top things to do in Laos?
Pin for later!