Where do we even begin with all the wonderful things to do in Laguna Beach? Laguna Beach holds a special place in our hearts and is undoubtedly one of California's cutest and most beautiful coastal towns.
Laguna Beach is littered with great places to eat, art galleries, some of the most amazing beaches in Orange County, and tons of great shops. We might be a bit biased because we used to live here. However, Laguna Beach does have a personality and character of its own you just can't find anywhere else in Southern California.
Whether you're passing through on a Southern California road trip, a California PCH drive, or basing your vacation from here, you have plenty to do and see here to fill an entire vacation!
What is Laguna Beach famous for?
Laguna Beach is famous for its art galleries and annual Pageant of the Masters' art festival, stunning beaches, coastal mansions, hiking trails, and of course, the 2000s hit reality MTV television show Laguna Beach.
Is Laguna Beach worth visiting?
Laguna Beach is worth visiting and even planning a vacation around because of how much there is to offer from shopping, dining, outdoor adventures, and dozens of beautiful beaches. Plus, Laguna Beach is a great base for a Southern California vacation as it's halfway between Los Angeles and San Diego.
When is the best time to visit Laguna Beach?
The best time to visit Laguna Beach is year-round! This sunny, Southern California destination has great weather year-round. The summer is the most popular season, but the fall, winter, and spring area also great times to visit Laguna Beach and if you visit off-season you can get better deals on hotels and enjoy secluded beaches all to yourself.
Best Things to Do in Laguna Beach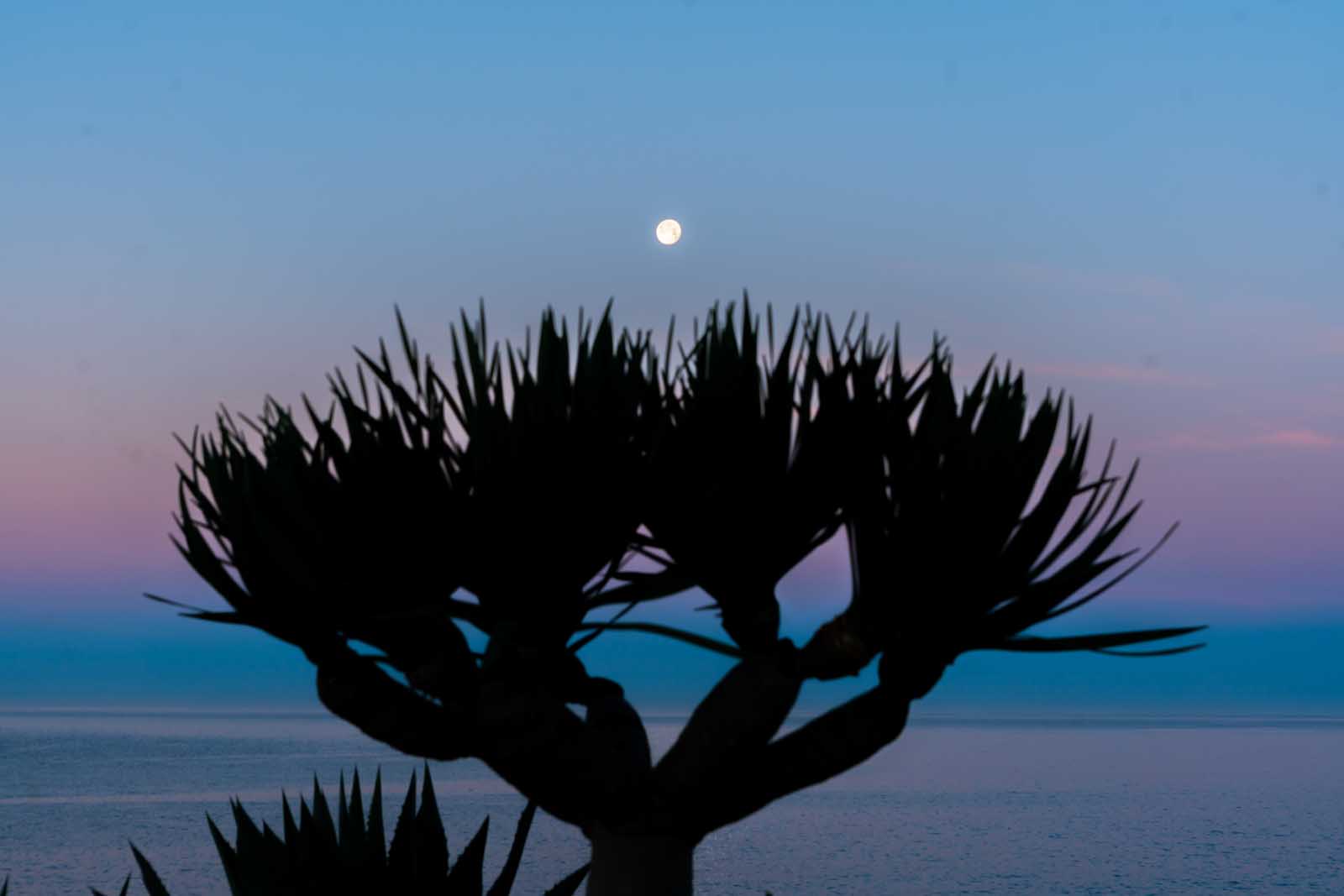 Laguna Beach consists of a bluffy coastline creating tons of small idyllic turquoise beaches, hills full of the most lavish and beautiful homes in the world, and gorgeous views from almost any vantage point in the city.
We highly urge anyone to come see why Laguna Beach is so special. It's more than just a drama-filled teenager TV show that was popular on MTV in the early 2000s, although fans of the show can trace down some of the popular spots featured on the show like Thousand Steps Beach featured later in this guide. It's home to a town celebrated by arts and culture, a laidback, beachy vibe, and beauty.
Check out our guide for the best things to do in Laguna Beach, California.
Enjoy Downtown Laguna Beach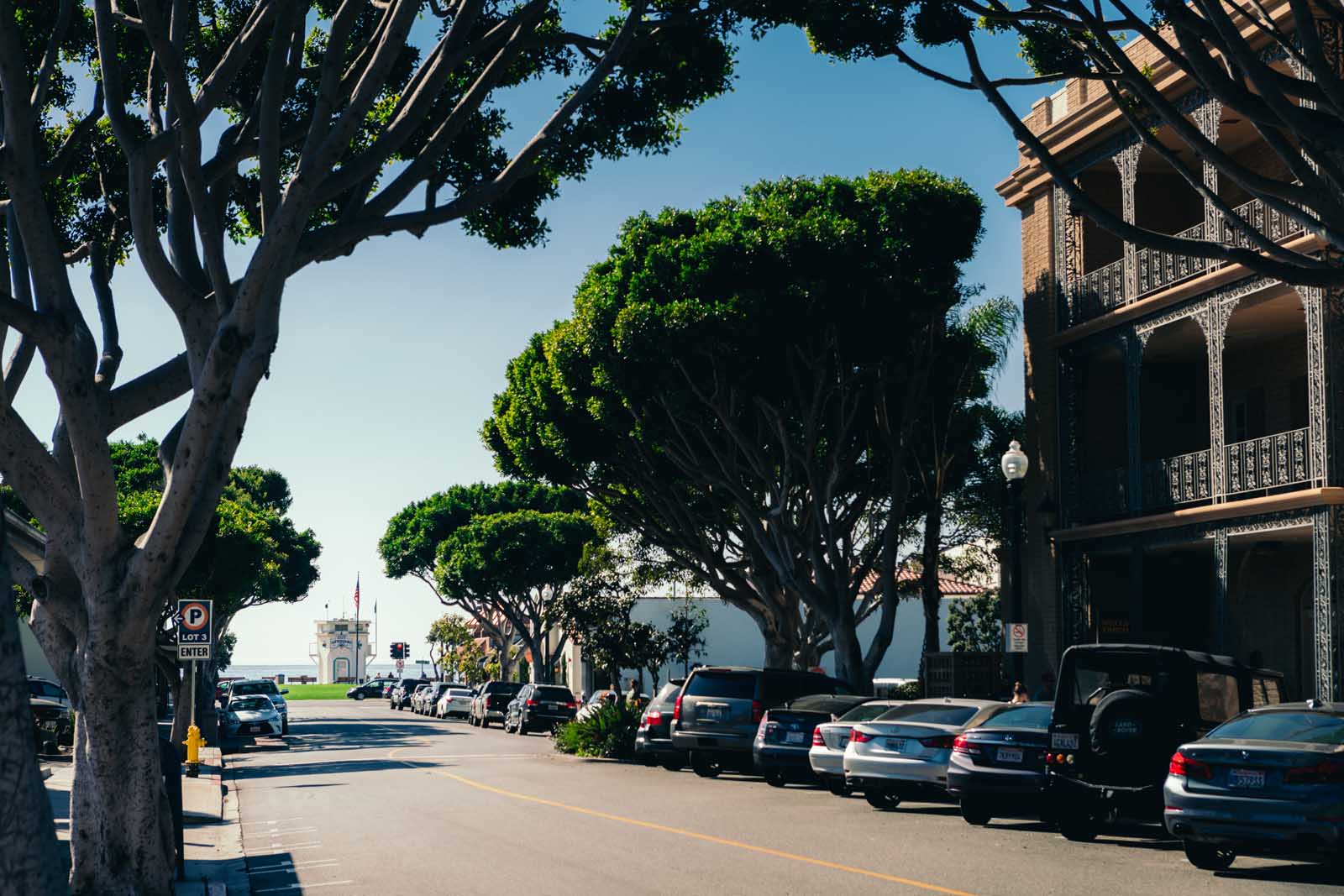 Laguna Beach has such a charming downtown full of art galleries, boutiques, shops, restaurants, and bars that will keep you busy for weeks. One thing we love is that it's always been an art town. Be sure to take some time to go through some of the local galleries and admire the pieces many are from local artists.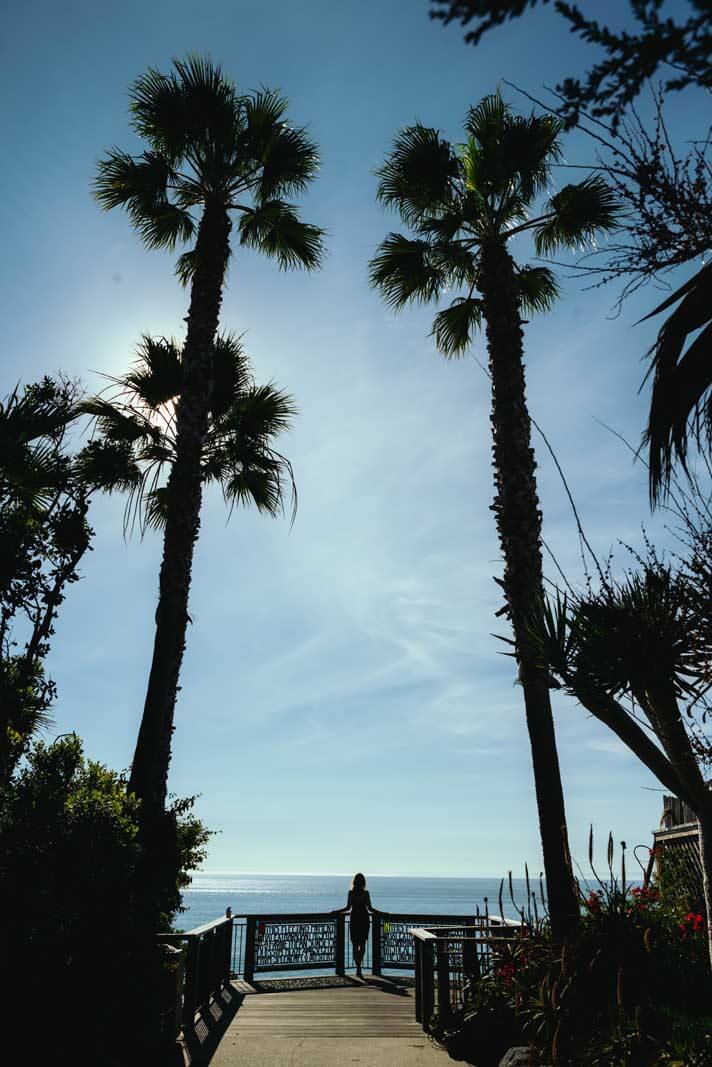 Don't forget to walk a bit north and south of town for more shops, restaurants, art galleries, cafes, and viewpoints. There is so much more to Laguna Beach than the streets in the heart of downtown.
Laguna Beach Art Walk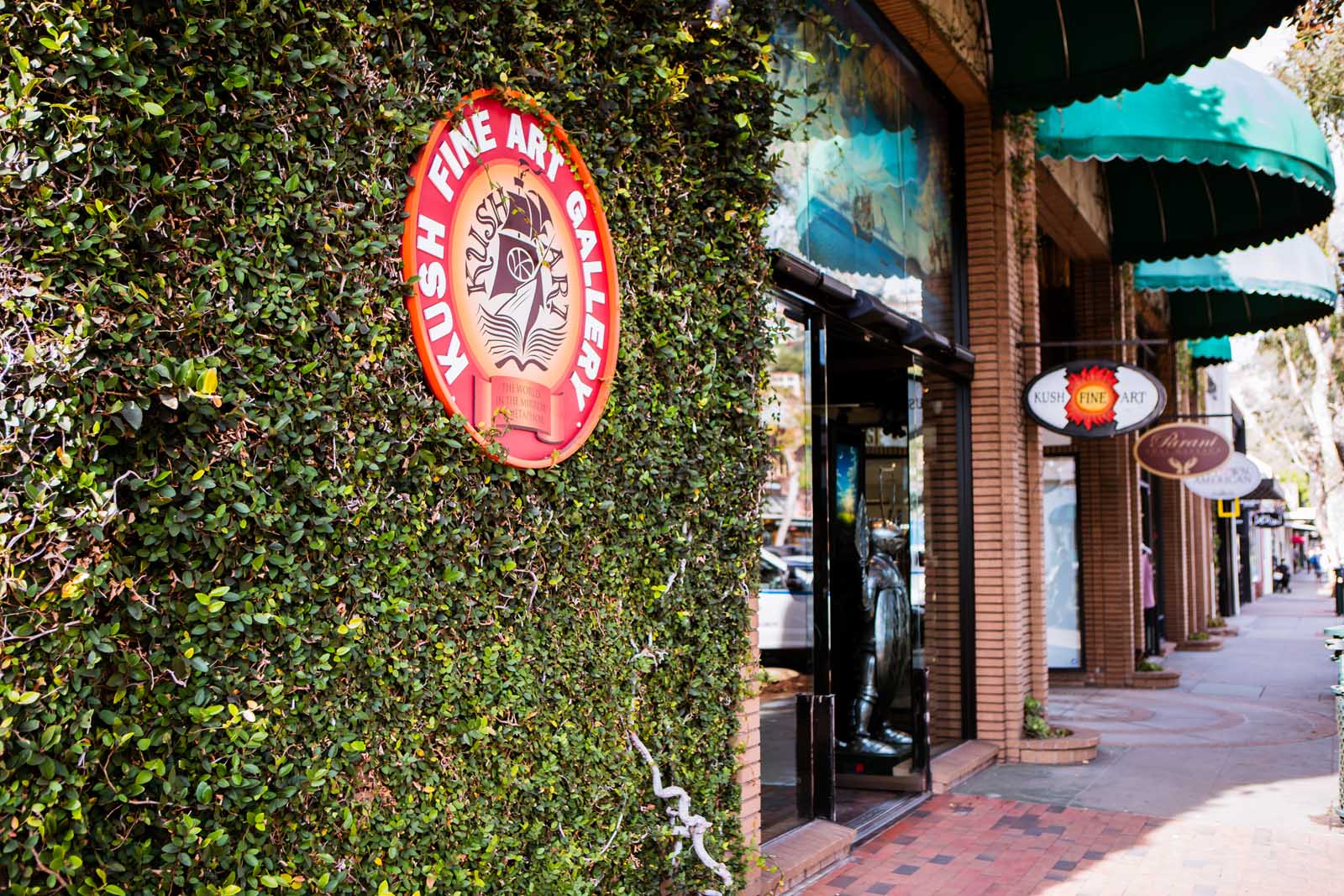 One of the best things to do in Laguna Beach is to show up on the first Thursday of every month for their art walk. All of the galleries and select shops open their doors often with wine and snacks to welcome visitors and enjoy the local art scene.
The art walk takes place from 6-9 pm so if you want to get the most out of the night start in the north end of Laguna Beach. Then head to the south end of the art walk.
If you don't want to walk the entire stretch then you can hop on the free trolley that stops at different points of the art walk.
Some of our favorite stops include the Vintage Poster (which is now online only as of 2021) and Kush Fine Art, but they are all special.
Heisler Park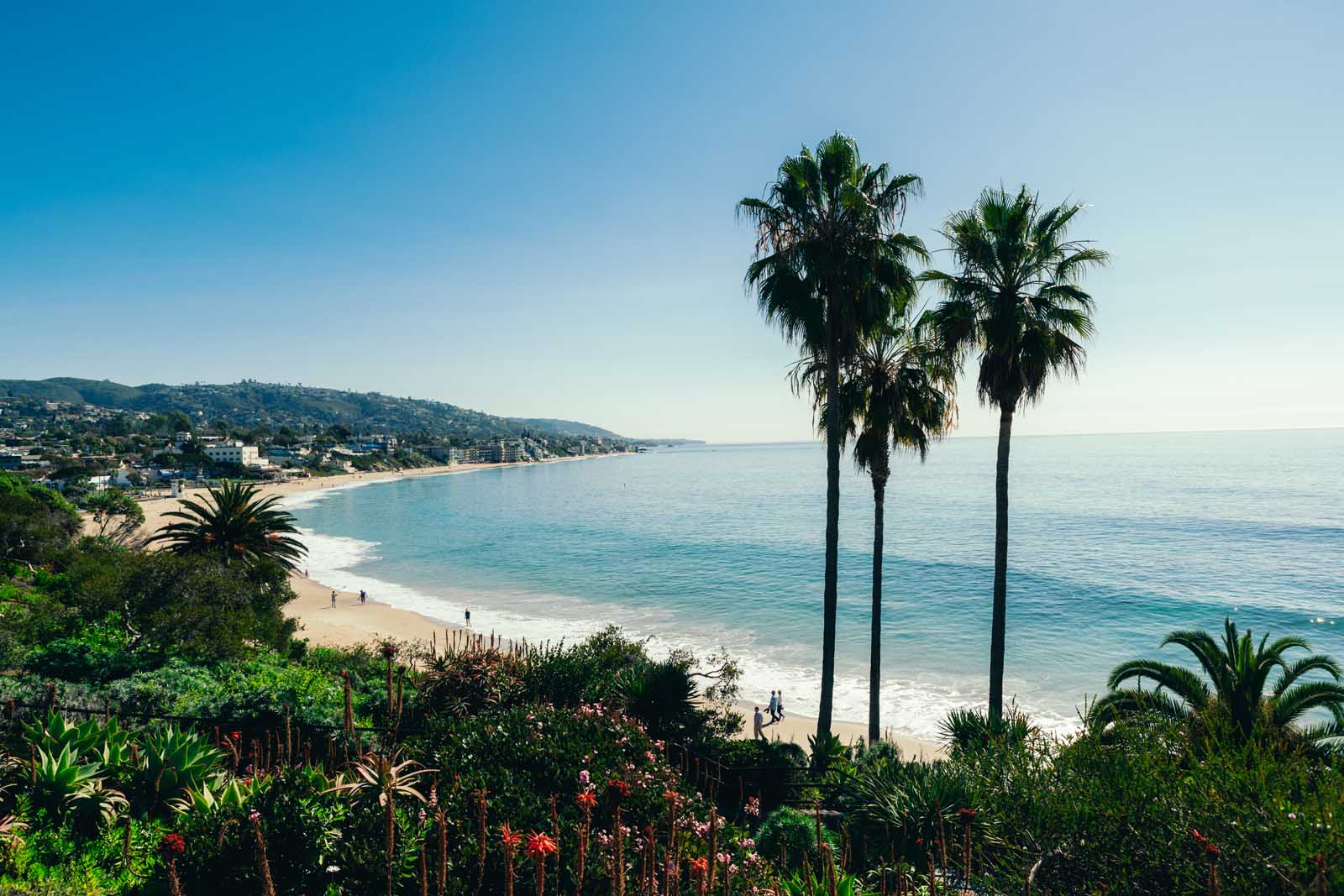 While exploring downtown Laguna Beach be sure to give yourself enough time to enjoy Heisler Park. This should be on the top of anyone's list for what to do in Laguna Beach. It'll make you wonder if you're actually in Hawaii.
This park is a lush pocket of tropical flora and fauna and offers some of the most majestic views of the ocean, Catalina Island off in the distance, and Main Beach in Laguna Beach.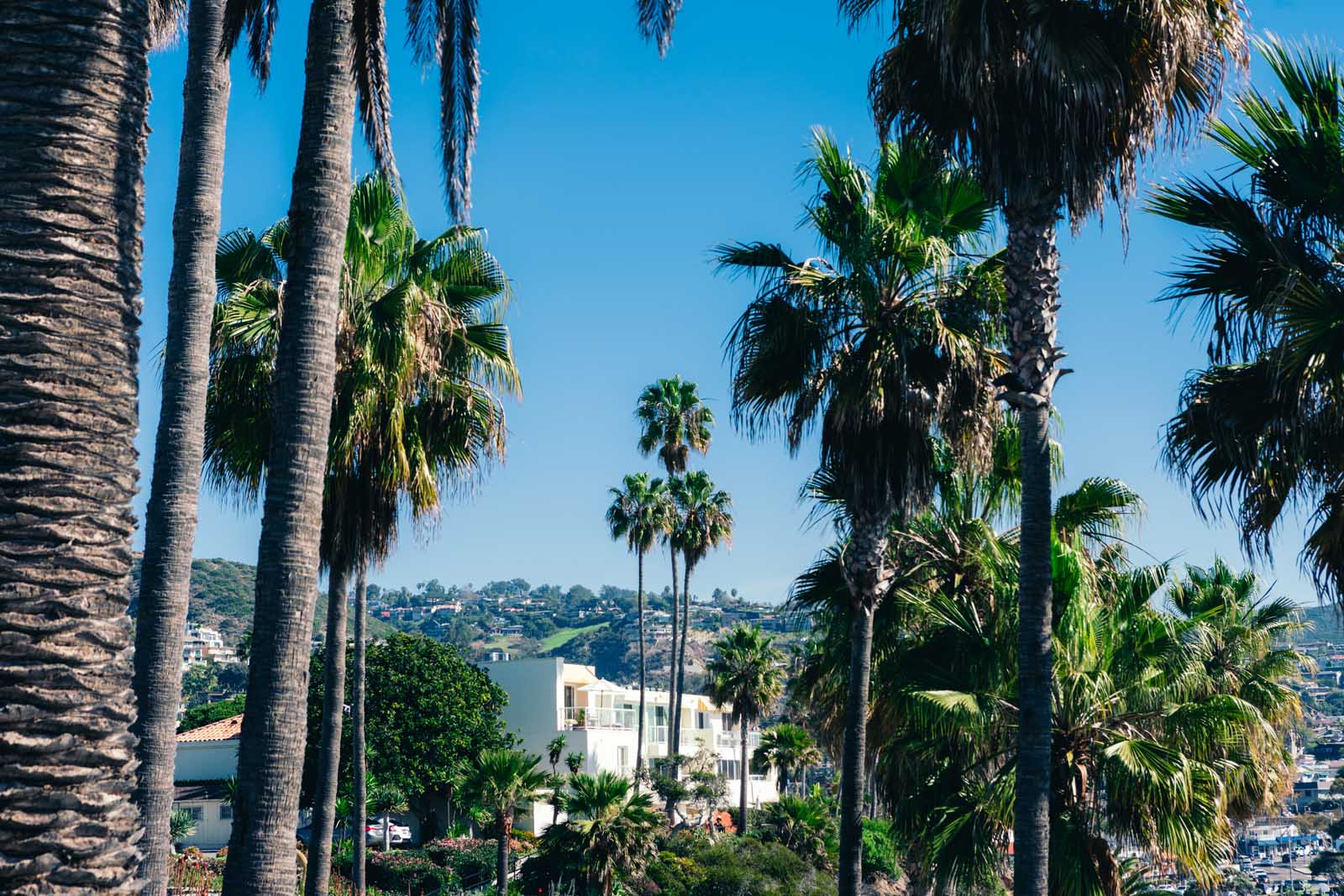 Make sure you work your way as far north as Heisler Park goes because the views just get better and better. There are several benches along the way facing the ocean.
Sit down and enjoy the view. If you're lucky you'll spot the many dolphins that pass by (we have seen on several occasions). If you're extremely lucky you'll witness a whale breach here. I was lucky enough to witness one here and it's still one of my favorite memories from living in Laguna Beach!
Sawdust Festival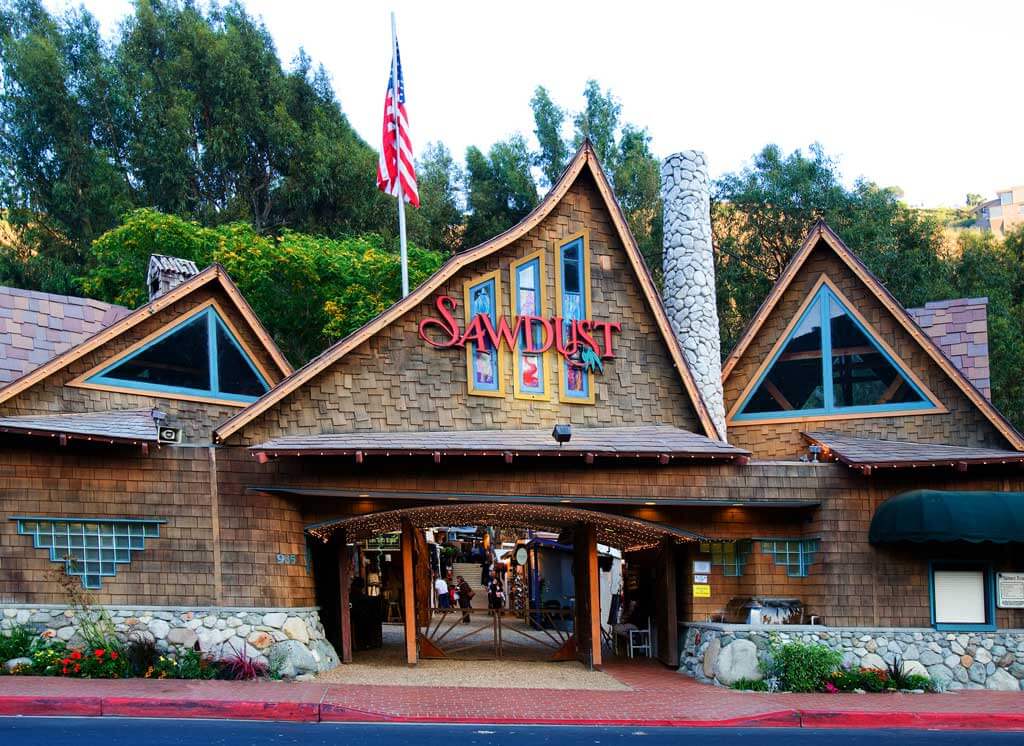 Technically in Laguna Canyon but close enough to downtown is the famous Sawdust Festival. The Sawdust Festival is one of the best things to do in Laguna Beach if you love arts and crafts.
Held in the evenings only during the summer months for the summer festival and during the winter months for the holiday festival you can come here and shop for local handicrafts and food. It's a fun experience for only $8 a ticket.
Not visiting during the summer or winter? You can also participate in one of their many art classes that happen all year long!
Pageant of the Masters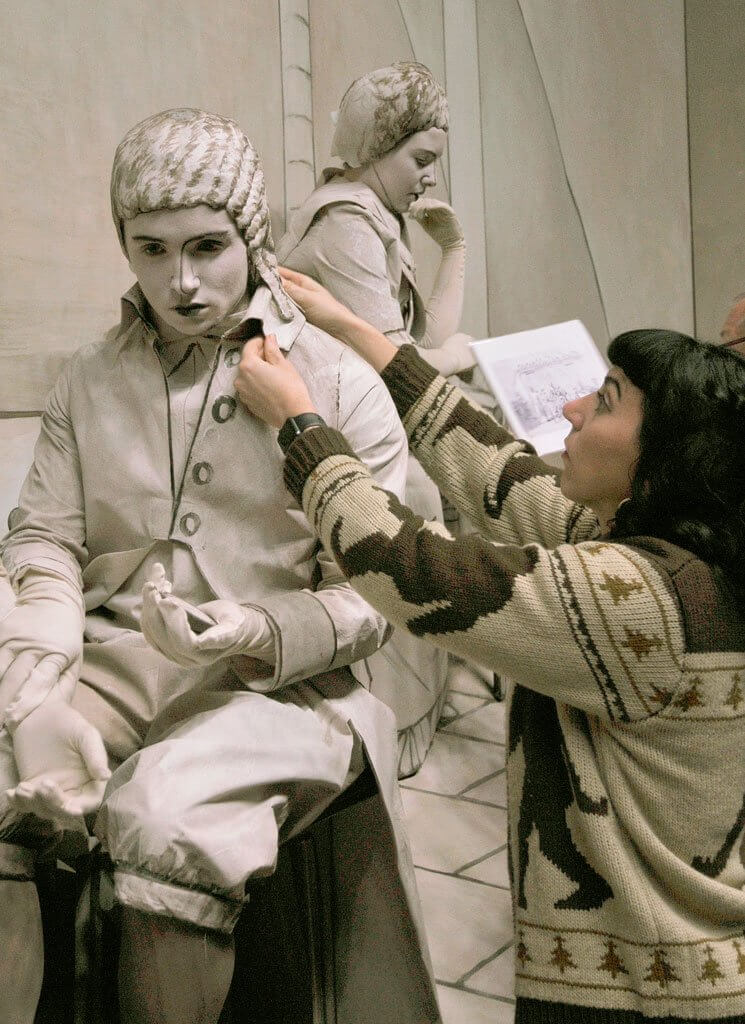 Anyone who is an Arrested Development fan will recognize this one-of-a-kind experience in Laguna Beach. The Pageant of the Masters is only held during the summer months across from the Sawdust Festival.
This outdoor amphitheater showcases real-life moving art where locals paint themselves and act out actual famous art pieces from classical and contemporary art.
Be sure to buy tickets online in advance because these suckers are hard to get last minute! The Pageant of the Masters' tickets go on sale as early as the winter for the July-early September season.
Visit Laguna Beach's Beaches!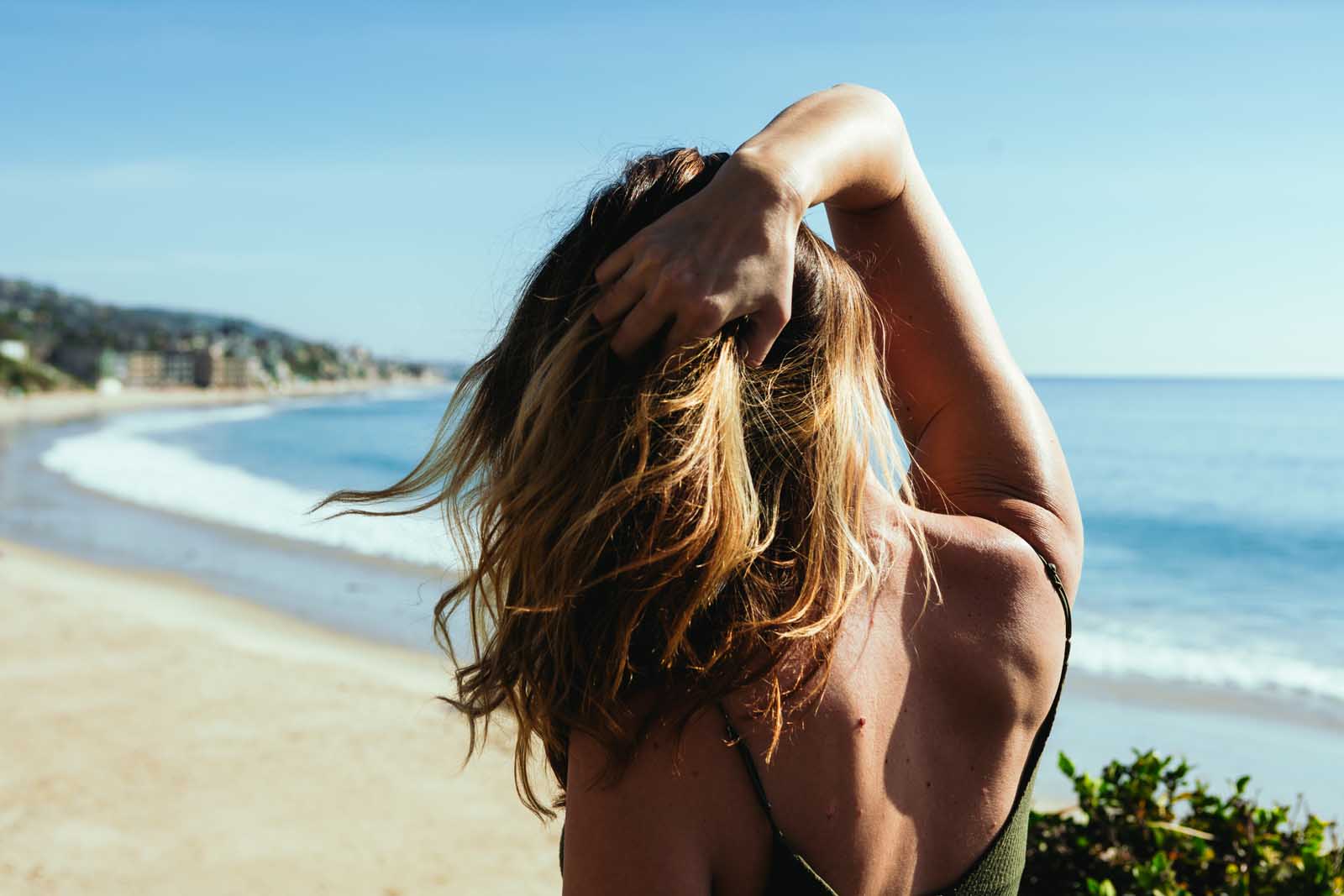 This is a no-brainer! One of the best things to do in Laguna Beach is check out the beaches. There's a lot more to this coastal city than Main Beach.
There are tons of incredible Laguna Beach beaches to check out, as a matter of fact, we think these are some of the best beaches in Southern California and the best of Orange County.
If you're not a local, chances are you might not even know where to look to find some of Laguna Beach's best spots. That's where we come in handy.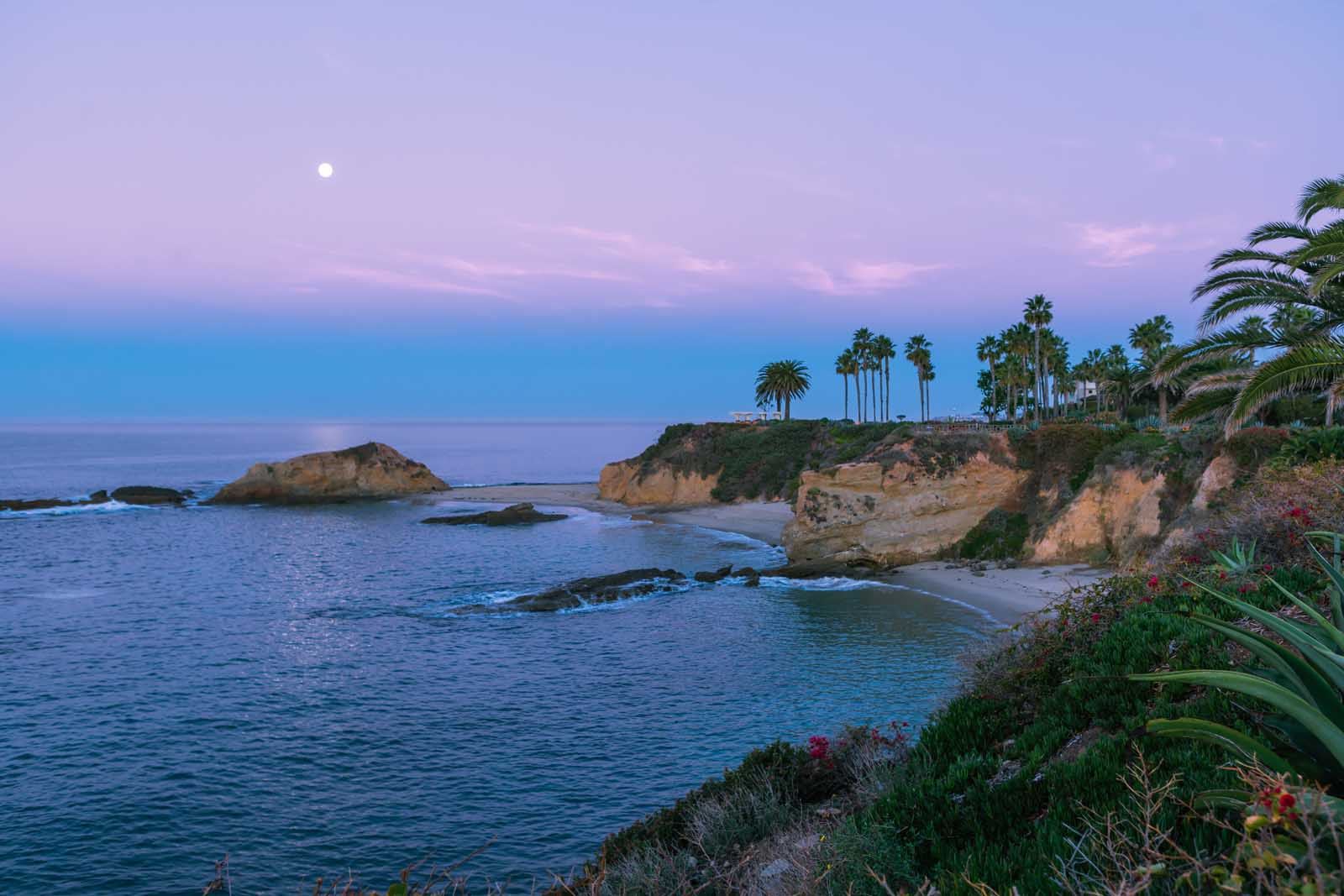 Some of our favorite beaches are located in south Laguna Beach. Be sure to give yourself enough time to check out a few for yourself. Please note we can't include every beach on here so we picked our favorites!
We are snubbing the North Laguna beaches because we are most familiar with the beaches south of town. However, the beaches in the north are also amazing and worth checking out.
Main Beach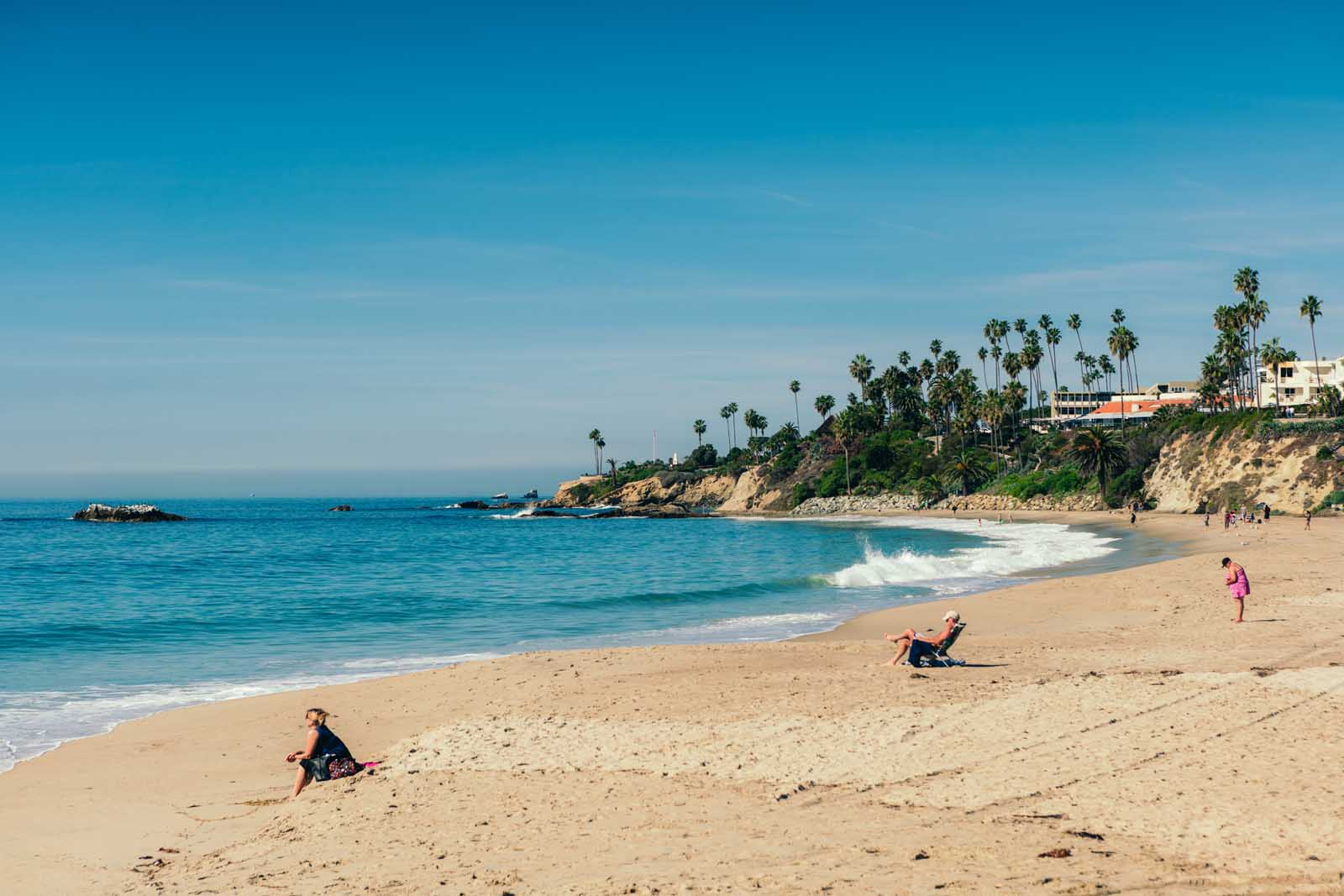 This is the most iconic beach in the city. It's one of the best things to do in Laguna Beach if you're short on time and will be spending most of your time downtown.
You can't miss the iconic lifeguard tower or the buzz going on with crowds, volleyball courts, and basketball courts. Be sure to walk south along the beach to witness some of the beachfront homes and more of the stretches of beaches that connect to Main Beach.
Victoria Beach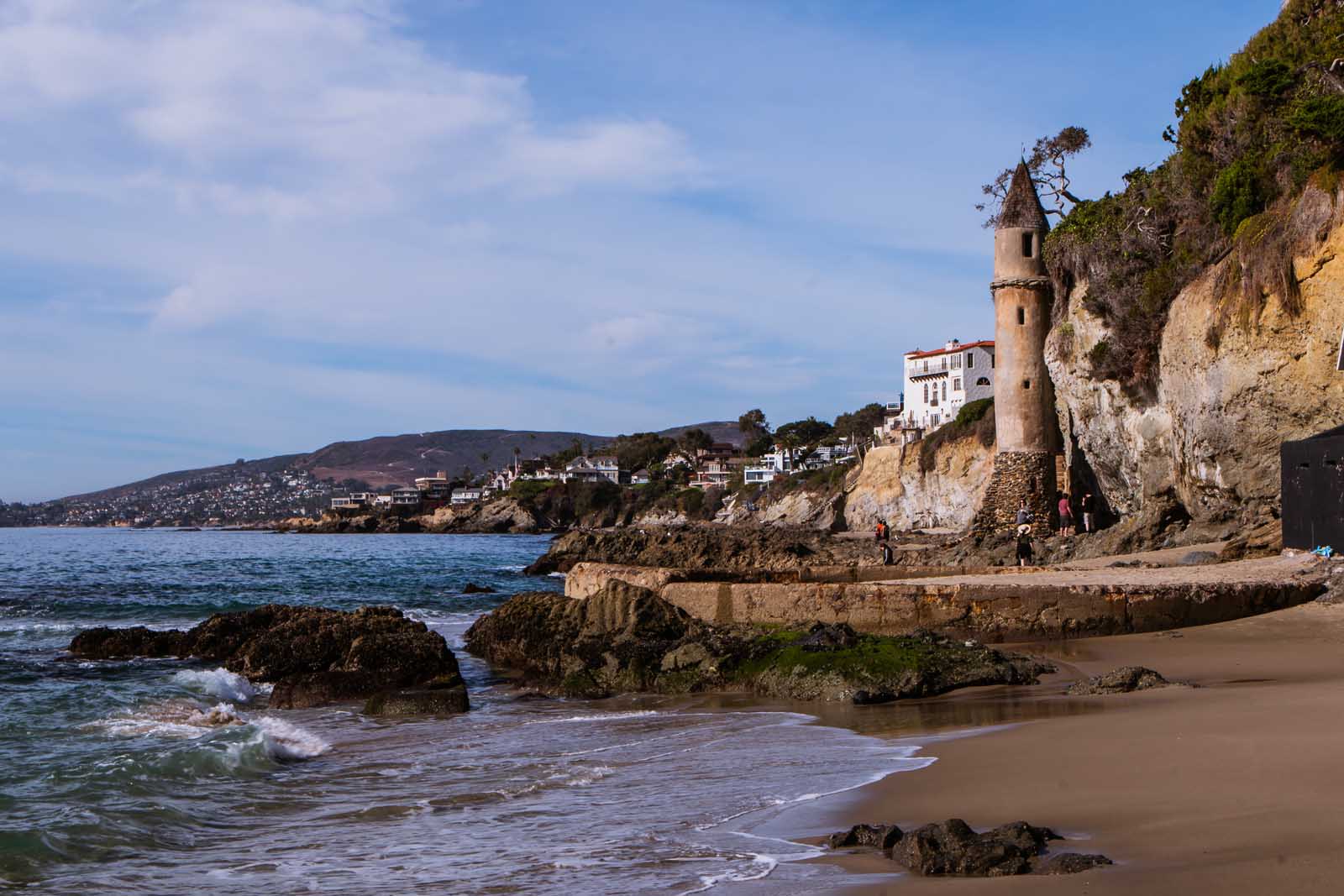 Another great beach that is famous for its iconic Pirate's Tower and tide pool. This is one of the best things to do in Laguna Beach if you're seeking out a cool photo spot. The mysterious tower looks like something out of a fairy tale. However, in all actuality, it's just a staircase down to the beach during low tide from the elaborate home above.
The tower has an interesting history and at one point the home connected to the tower belonged to Bette Midler. You can read more about the Pirate's Tower in Laguna Beach from Atlas Obscura.
You can only walk to the pirate tower at low tide, when it's high tide the waves crash right here and you can't walk over to it. The cement circular manmade pool next to the pirate tower is actually a tidal pool that's popular with photographers that take aerial photos. Don't attempt visiting to swim in though, it's very dangerous because of the rocky coastline and it only has water in it at high tide.
Stick to visiting this beach at low tide, if you're not sure when that is check the tide forecast during your visit.
Aliso Beach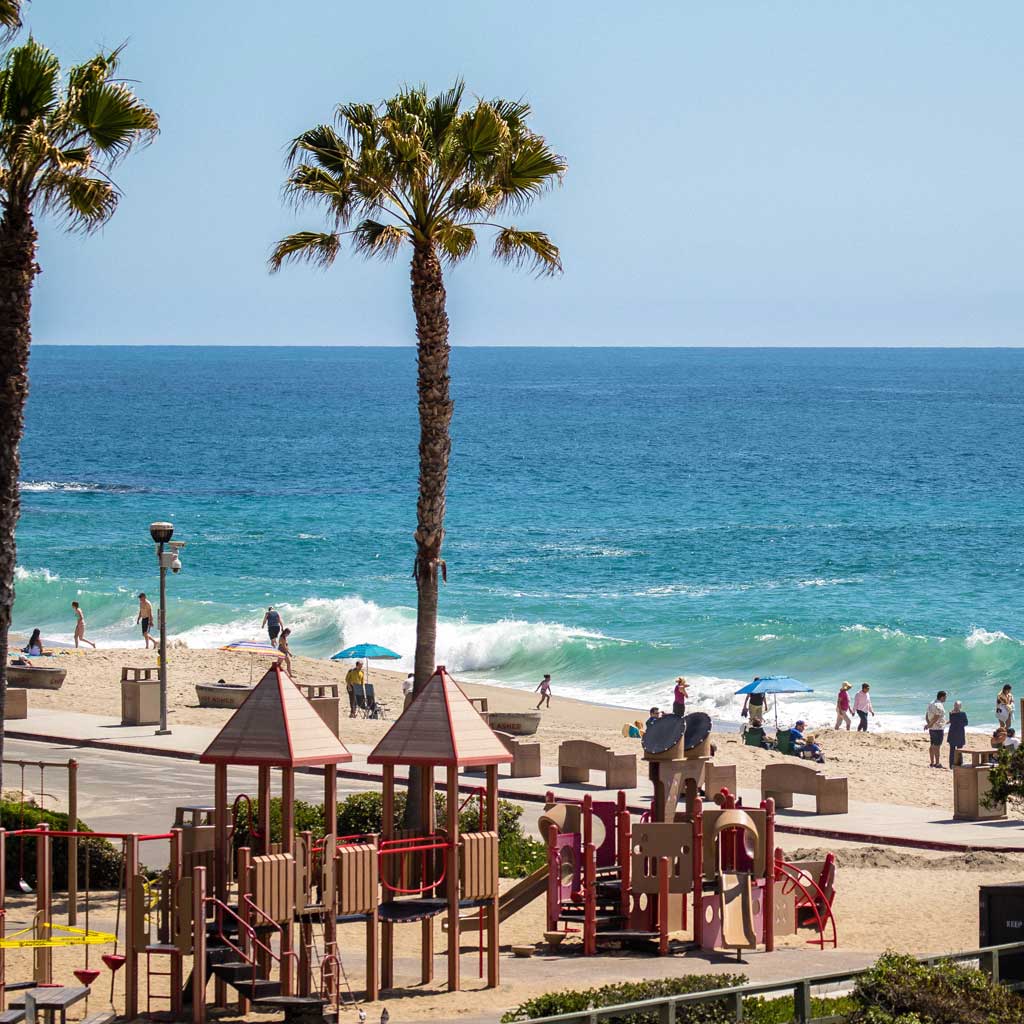 Aliso Beach is a great spot to go and one of the best things to do in Laguna Beach on a peak summer day when Main Beach is crowded. The paid parking lot makes this beach easily accessible to visitors.
Also, the beach stretches along the coastline, connecting to more beaches, including a local favorite spot, West Street Beach.
The waves here break close to shore and can be a bit intimidating if you're not savvy with the ocean. This is where you will also spot the popular local ocean sport, skimboarding. The waves here make the perfect conditions to catch a wave. If you want to try skimboarding do it knowing there's a great possibility you might face plant a few times. It's not as easy as it looks.
Tablerock Beach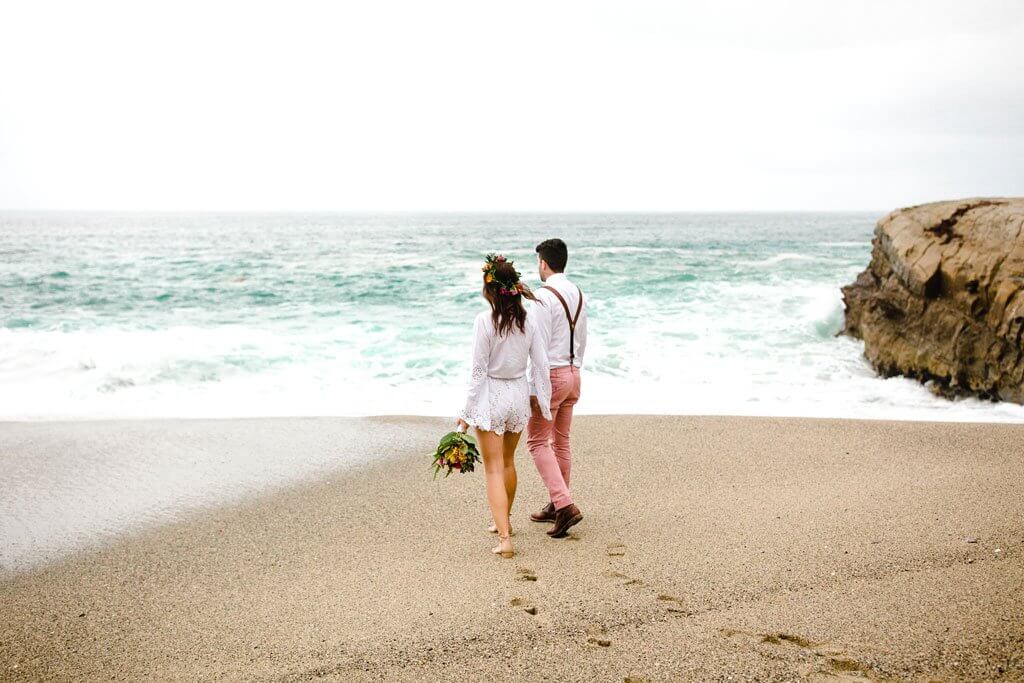 This not-so-secret beach is not something only known by the locals anymore. This is where our apartment used to be and holds a special place in our hearts as this is also where we tied the knot in our California Beach wedding.
Enjoying Tablerock is one of our favorite things to do in Laguna Beach. Sometimes we just drive down the coast to solely hit up this sliver of beach. It's located in a gorgeous cove surrounded by rocky bluffs with huge, gorgeous homes resting on the top.
Follow the wooden staircase down for the gorgeous reveal of the turquoise beach. Almost every time we've been to this beach we have seen some sort of marine life. The whales like to come up and rub on the rocks close to shore and there always seems to be dolphins that pass by.
Thousand Steps Beach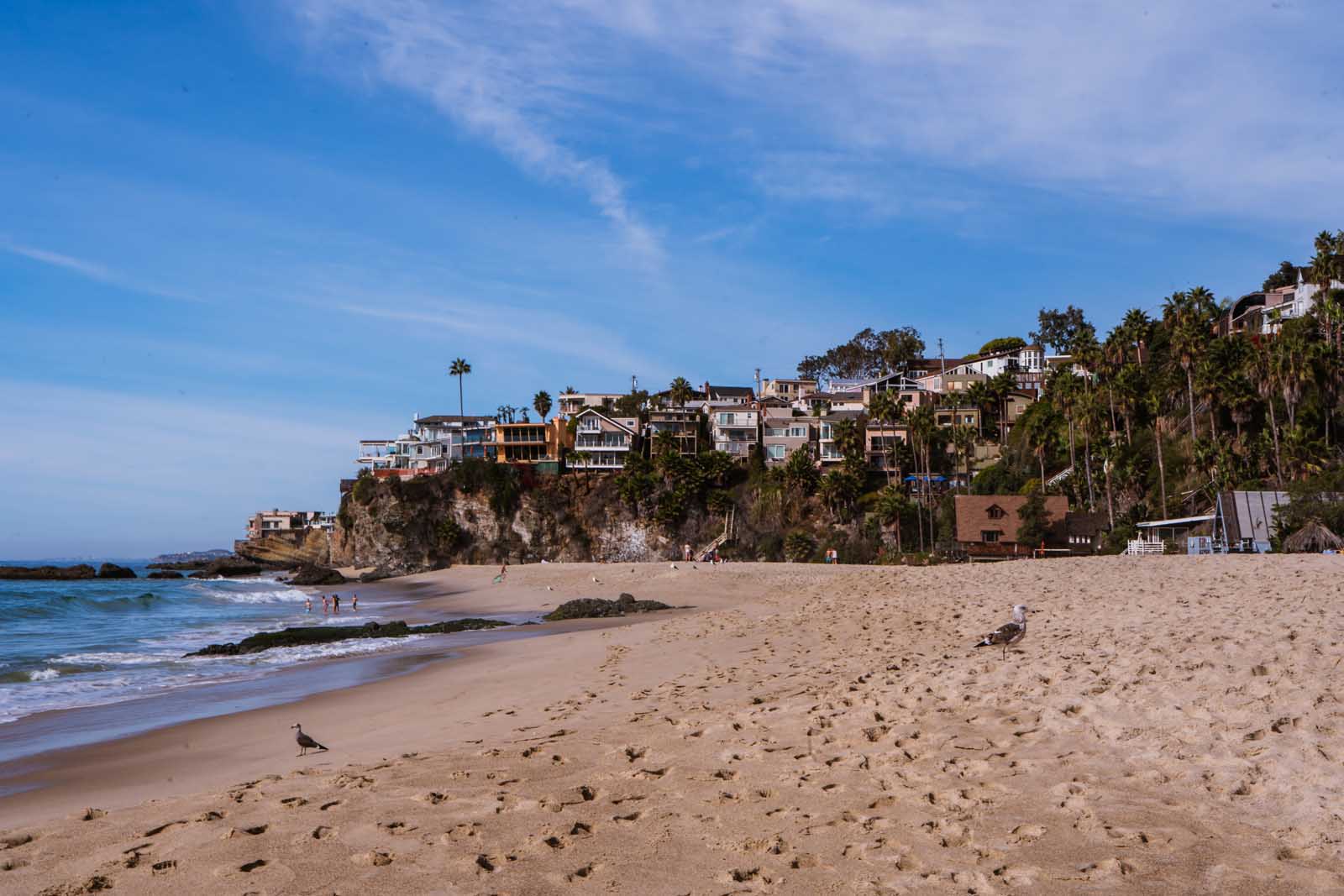 Don't let the name scare you away, there aren't actually a thousand steps here! However, it will feel like it when you are coming back up those stairs after a long day in the sun on the beach.
Thousand Steps Beach is another one of the best things to do in Laguna Beach. It's also home to John Wayne's famous beach house, gorgeous homes, great swimming, and just an overall amazing beach.
This beach is about as far south as you can go in Laguna Beach but worth the visit. You'll want to come prepared with snacks and water though. Leaving for food is going to be a mission once you're at the beach.
Luckily, there are facilities like a bathroom and shower at the end of the steps too.
At low tide, you can head to the south end of the beach and explore the sea caves and tide pools here. There is also a saltwater pool you can take a peek at as well. Just keep in mind, you cannot visit this at high tide, so plan accordingly and be careful of sharp rocks and don't get too close to where the waves are crashing.
Go Hiking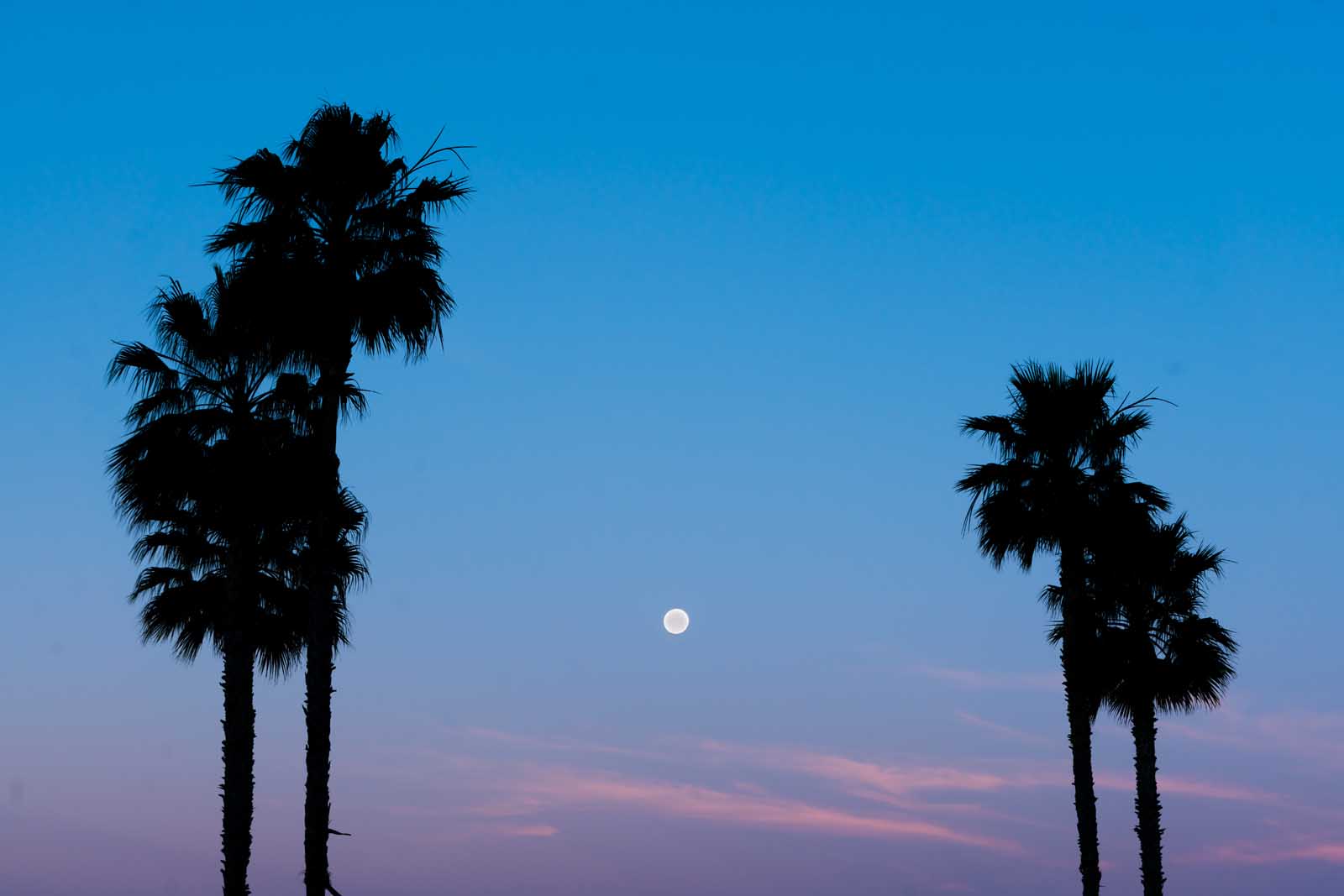 One of the best things to do in Laguna Beach is enjoy one of the hikes they have to offer. You wouldn't think such a small town had so many great options but they do. We are going to share our two favorites.
Top of the World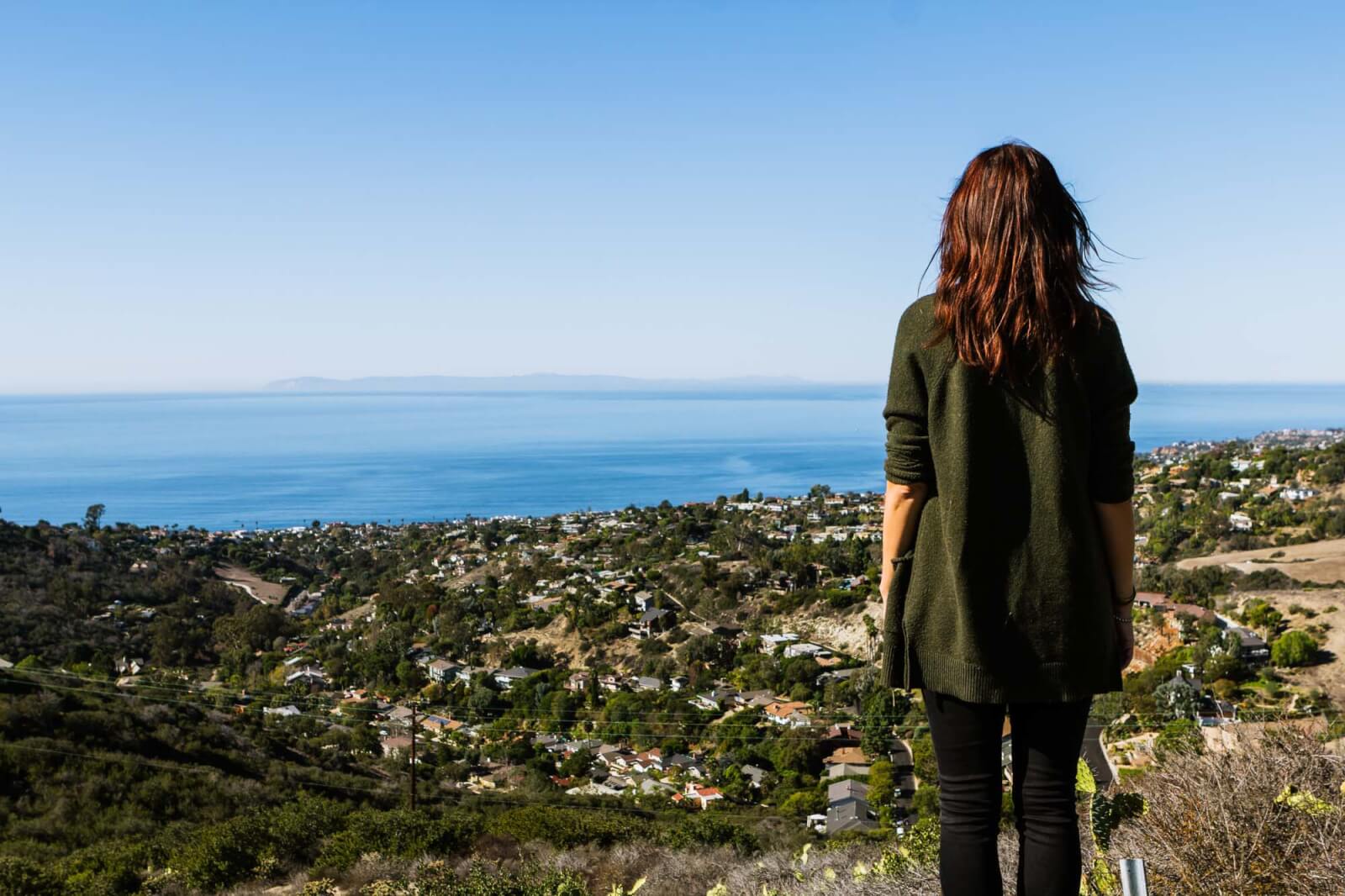 This is a must and one of the best things to do in Laguna Beach. Top of the World hike is easy and offers amazing views of both the ocean to the west and the city of Aliso Viejo to the east. If you want to get extra fancy you can use Top of the World to lead yourself to some of the trails in Aliso Canyon.
Drive your way up Nyes Place to start at the south end of the trail. You'll have to park in a residential neighborhood but walk up to the end of the road where the Top of the World starts. This is an easy flat hike that can be done by all ages and all fitness levels and you're rewarded with a great view.
You can also take Park Avenue near downtown Laguna Beach all the way up to the residential neighborhood of Top of the World. This residential neighborhood isn't as keen on having tons of visitors walking through though, so we recommend entering from the south and leaving that small neighborhood of homes free of visitors.
Laguna Coast Wilderness Park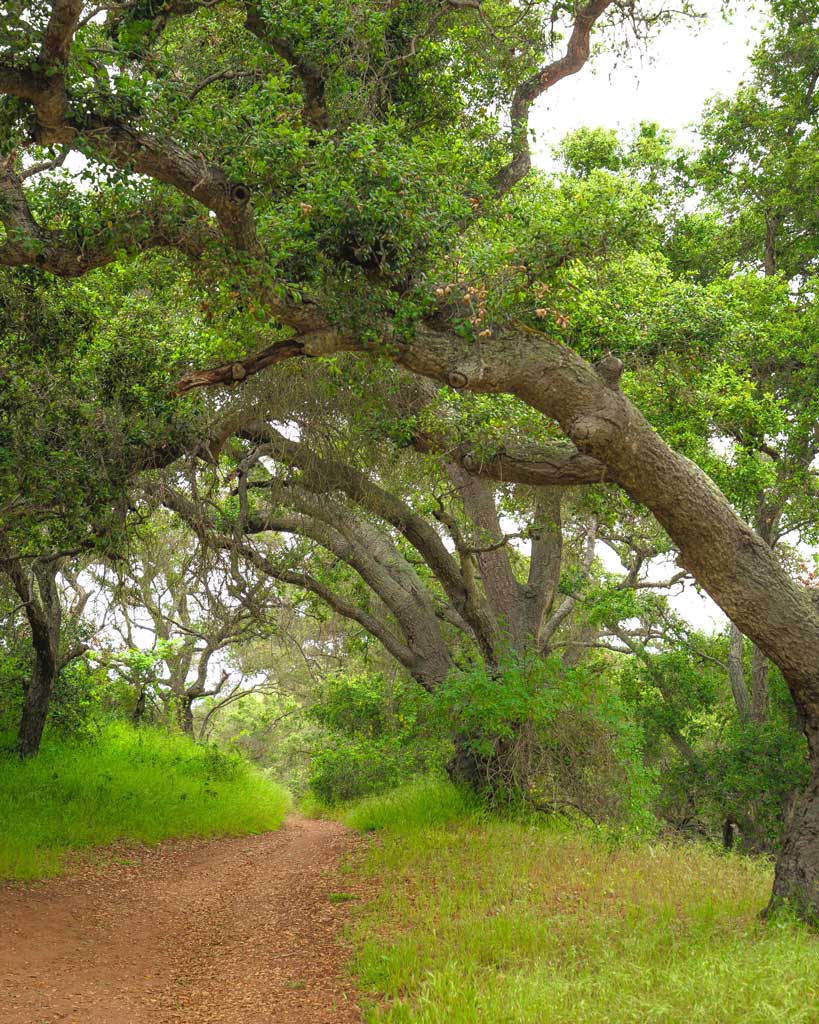 Another great spot for hiking in Laguna Beach is the Laguna Coast Wilderness Park in the canyon just short drive outside of downtown Laguna Beach. There are many trails here, so stop at the Nix Nature Center to see which trail is right for you.
Where to Eat in Laguna Beach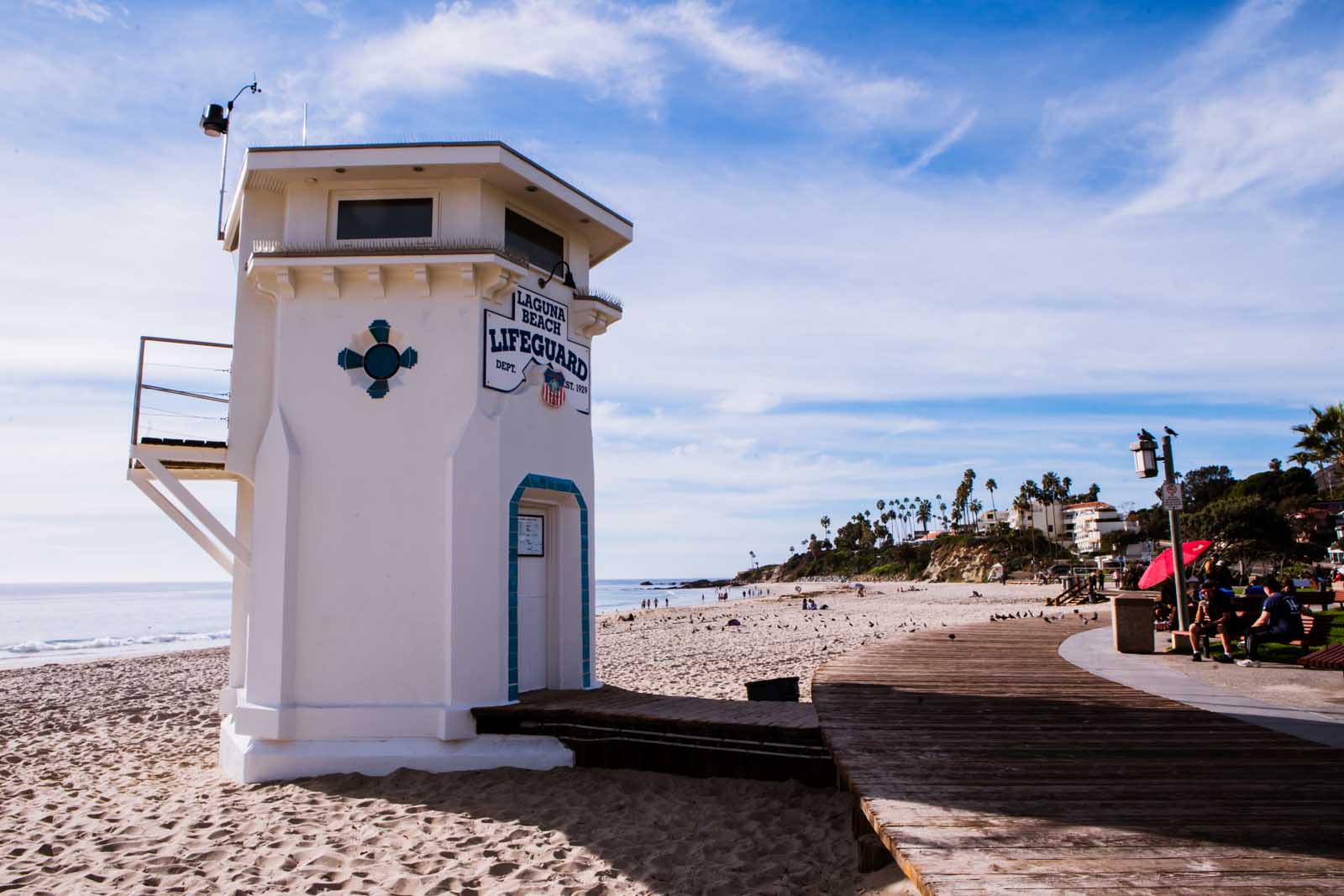 Of course, one of the top things to do in Laguna Beach is EAT! There are so many fabulous restaurants and eateries to choose from. You almost can't go wrong no matter where you go. Almost. So instead of risking, take our top picks for places to eat in Laguna Beach.
Comedor
Comedor is one of our favorite places to eat in Laguna Beach. This tapas-style bistro serves up an array of small dishes all meant to be shared. It takes about 2-3 dishes per person to get your fill but what's great is you can sample tons of amazing food.
Be sure to make a reservation as this can be quite a popular spot with the locals located in the La Casa del Camino hotel in Laguna Beach, which also has a great rooftop!
Reunion Kitchen & Drink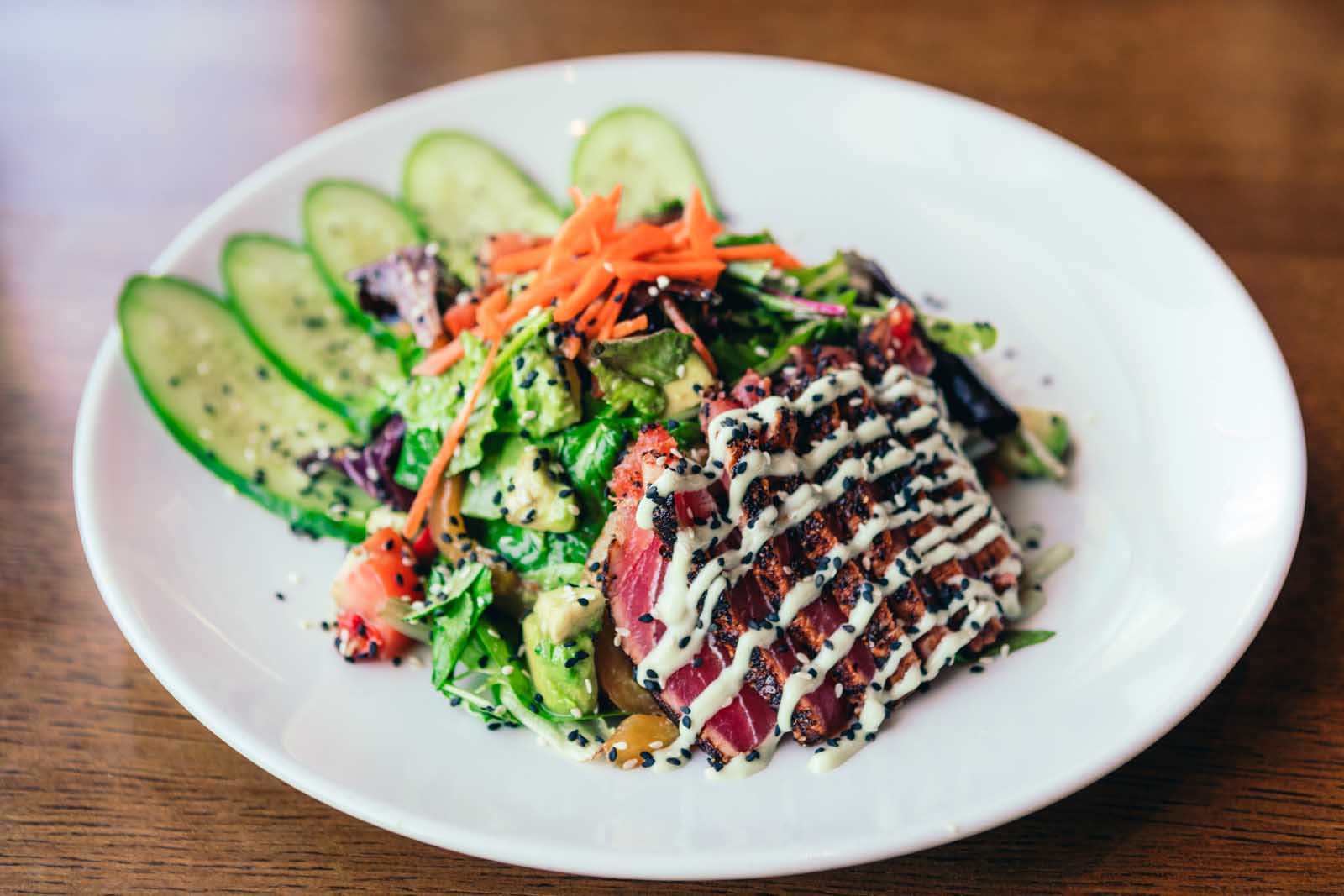 This restaurant can be easy to miss if you're not aware it exists because it's located a bit north of town. But don't worry you can walk up and appetite by walking here from Heisler Park! We already said one of the best things to do in Laguna Beach was to visit Heisler Park so time it with lunch so you end over at Reunion Kitchen & Drink.
The menu here is AMAZING and it will be difficult to pick just one dish. We ended up splitting the bacon wrapped jalapeno poppers for a starter, I ordered the divine light and fresh seared ahi salad with wasabi dressing and Scott got the savory and mouthwatering brown butter shrimp that makes our mouths salivate just by saying that name. Don't miss out on this menu!
Banzai Bowls
If you're looking for a quick, cheap healthy bite that you can take down to the beach with you then check out one of our local favorite spots, Banzai Bowls. These acai bowls are to die for with a few great combos to choose from.
While you wait enjoy the surf videos on the tv that really make you feel like you're in Southern California's surf scene. We love getting the bowls to go and taking them down to Oak St. or Brooks St. beaches.
Rooftop Lounge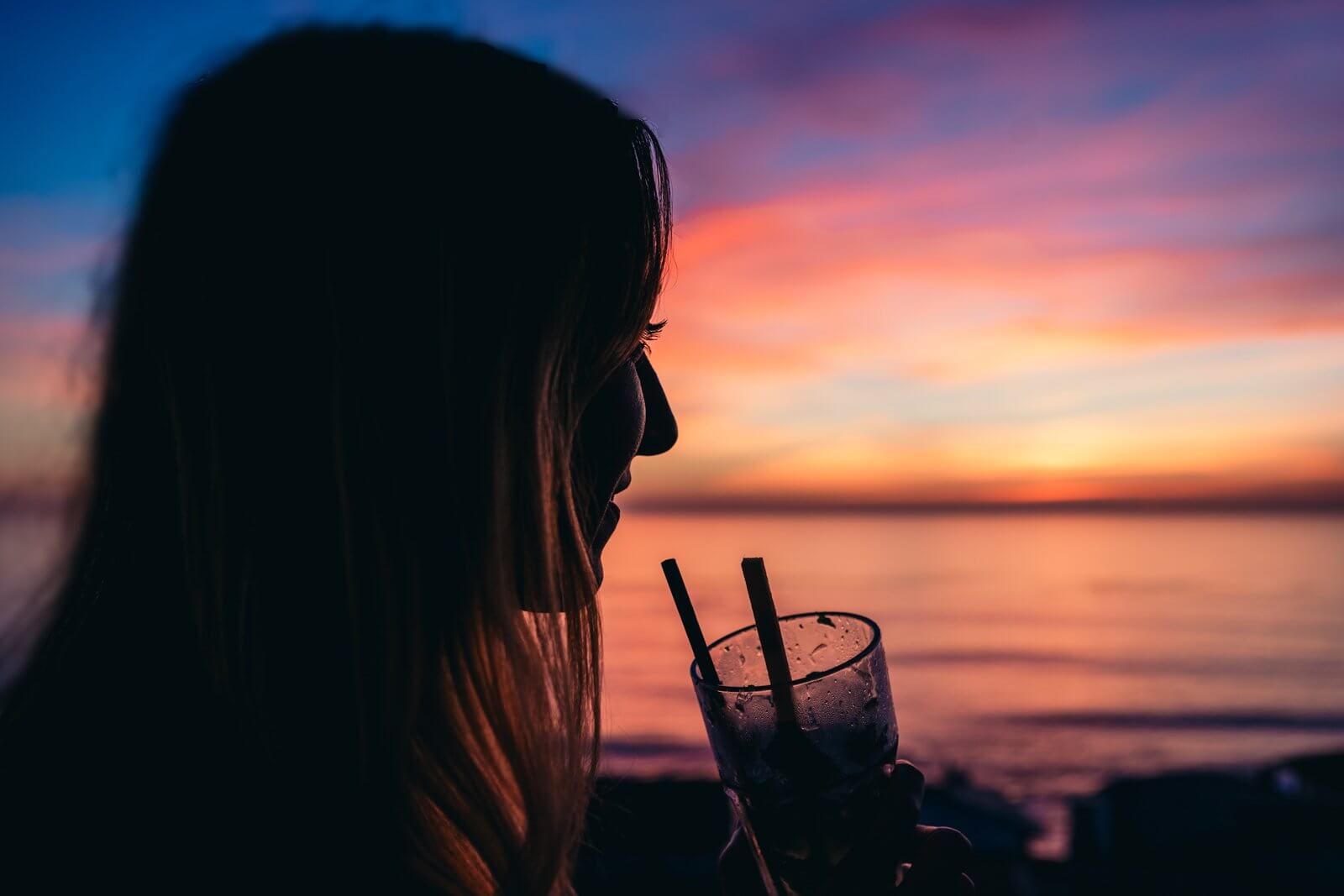 One of the best things to do in Laguna Beach is to get one of the Rooftop Lounge's cocktails. Then watch the sun go down on the roof of the La Casa del Camino Hotel.
This spot is extremely popular because of its killer ocean view and an awesome happy hour from 3-5 pm on weekdays. Be sure to make a reservation if you want to secure one of the best spots on the rooftop. You can also order some great appetizers to snack on up here with your drinks.
Where to Stay in Laguna Beach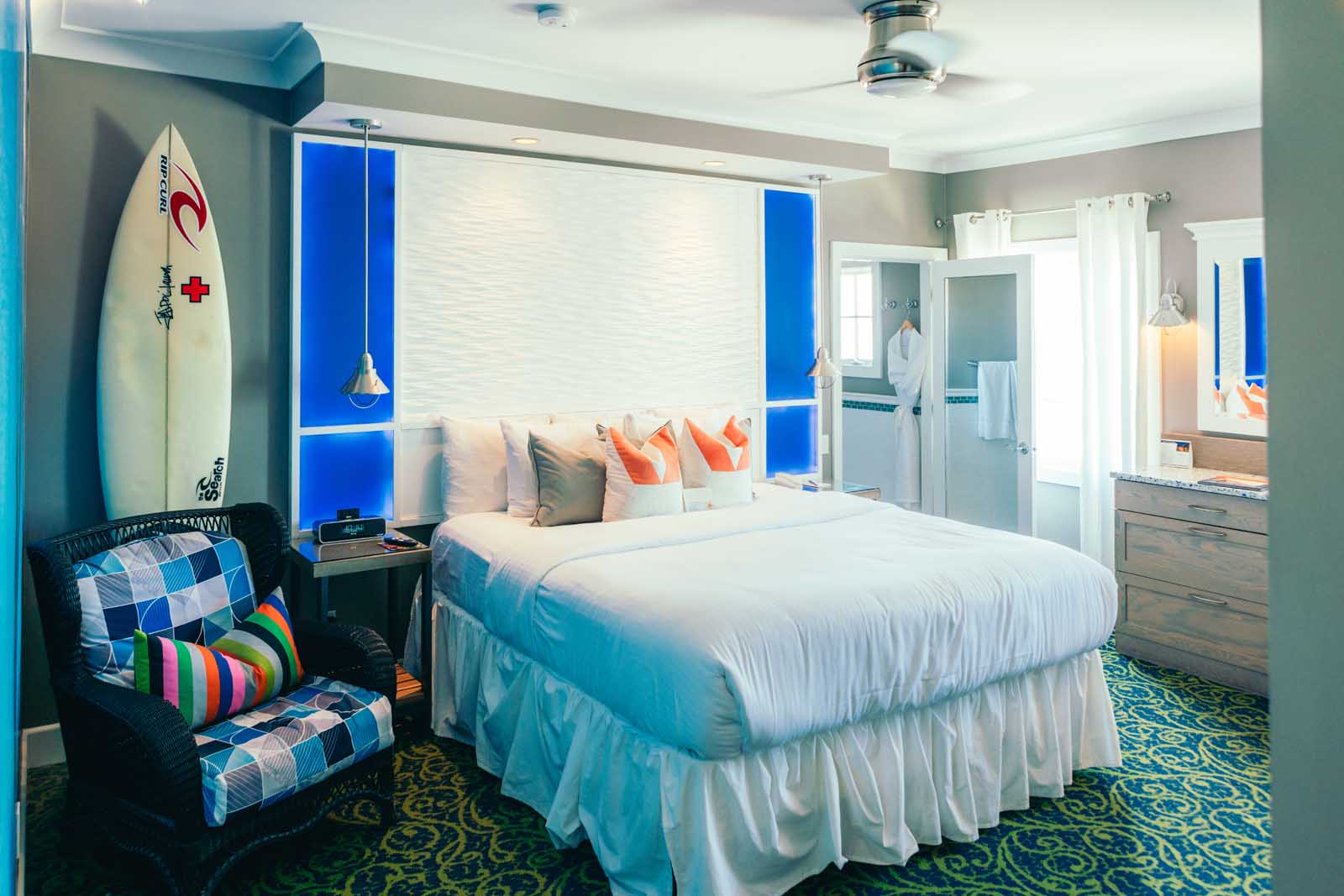 We highly recommend staying at La Casa del Camino located right on the PCH and Cress Street. You not only have access to a small beach but you're easily able to walk downtown, to more beaches, and tons of restaurants and shops.
Besides being a lovely hotel in an old historic building this is also the location for two of our favorite food/drink spots in Laguna Beach. La Casa del Camino's building is also home to the Rooftop Lounge and Comedor. This place has it all. Book Here.
Getting Around Laguna Beach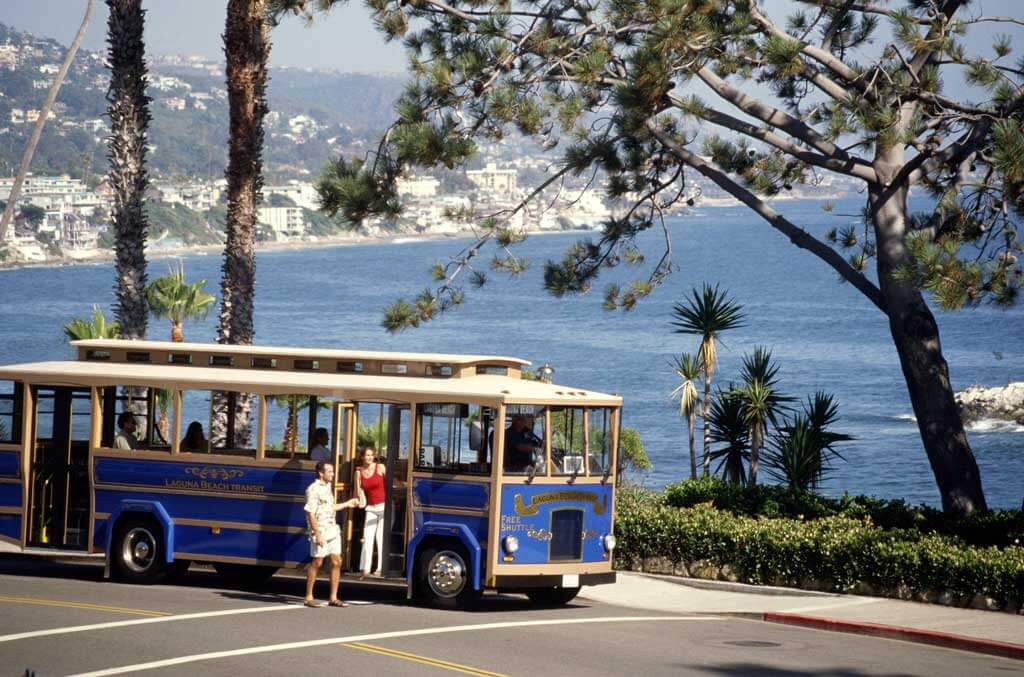 Getting around Laguna Beach is easy if you have a car, although parking can be a challenge on the weekends and peak season. One of the best ways to get around Laguna Beach is taking advantage of their free trolley.
The Laguna Beach trolley has a schedule and runs year-round. They offer a few routes like the coastal route that runs from North to South Laguna Beach all the way to Dana Point.
The trolley also services the Laguna Canyon, which is great if you want to go to the Sawdust Festival, Pageant of the Masters, and hiking.
You'll want to check their schedule to see when it's operating during your visit as weekdays tend to end service earlier off-season and during the summer season the schedules are a bit extended. This is especially helpful if you want to go out drinking or enjoy the complimentary beverages some galleries offer on Art Walk night – which is a must-do in Laguna Beach if your schedule works out to be there for that!
Things to do Nearby Laguna Beach
Dana Point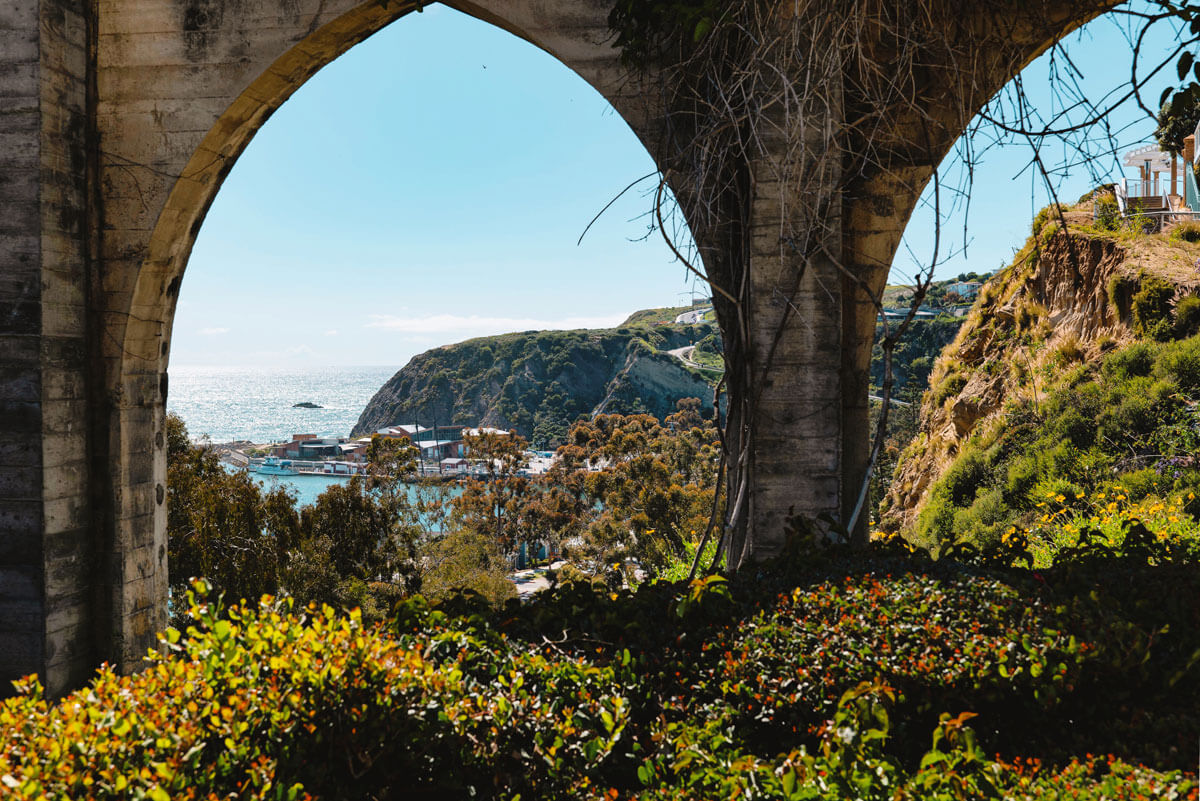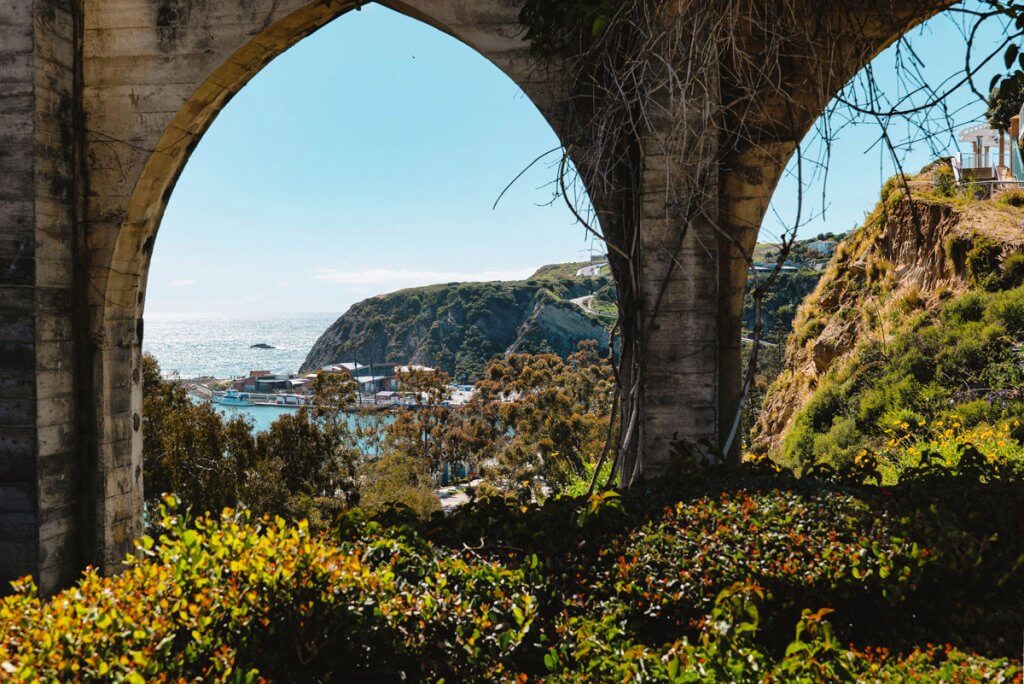 Speaking of Dana Point above, you may want to take advantage of the free coastal route on the Laguna Beach trolley and explore all the best things to do in Dana Point.
Located just south of Laguna Beach, Dana Point is famous for its luxury resorts, spas, oceanside dining, beautiful beaches, fishing, and being the Dolphin and Whale Watching Capital of the World.
Be sure to join a Whale Watching Excursion for a fantastic tour that provides commentary from the captain as you relax onboard looking out for multiple species of whales, dolphins, sea lions, and other marine life.
You can also take advantage of boat rentals from Dana Point Harbor whether you're looking to cruise around the harbor or join a sportfishing charter.
This is also a great spot to enjoy a coastal hike at the Dana Point Bluff Top Trail or the Catalina Island ferry leaves from Dana Point and you can plan a perfect day trip to Catalina Island, which is one of our absolute favorite things to do in Southern California.
Crystal Cove State Park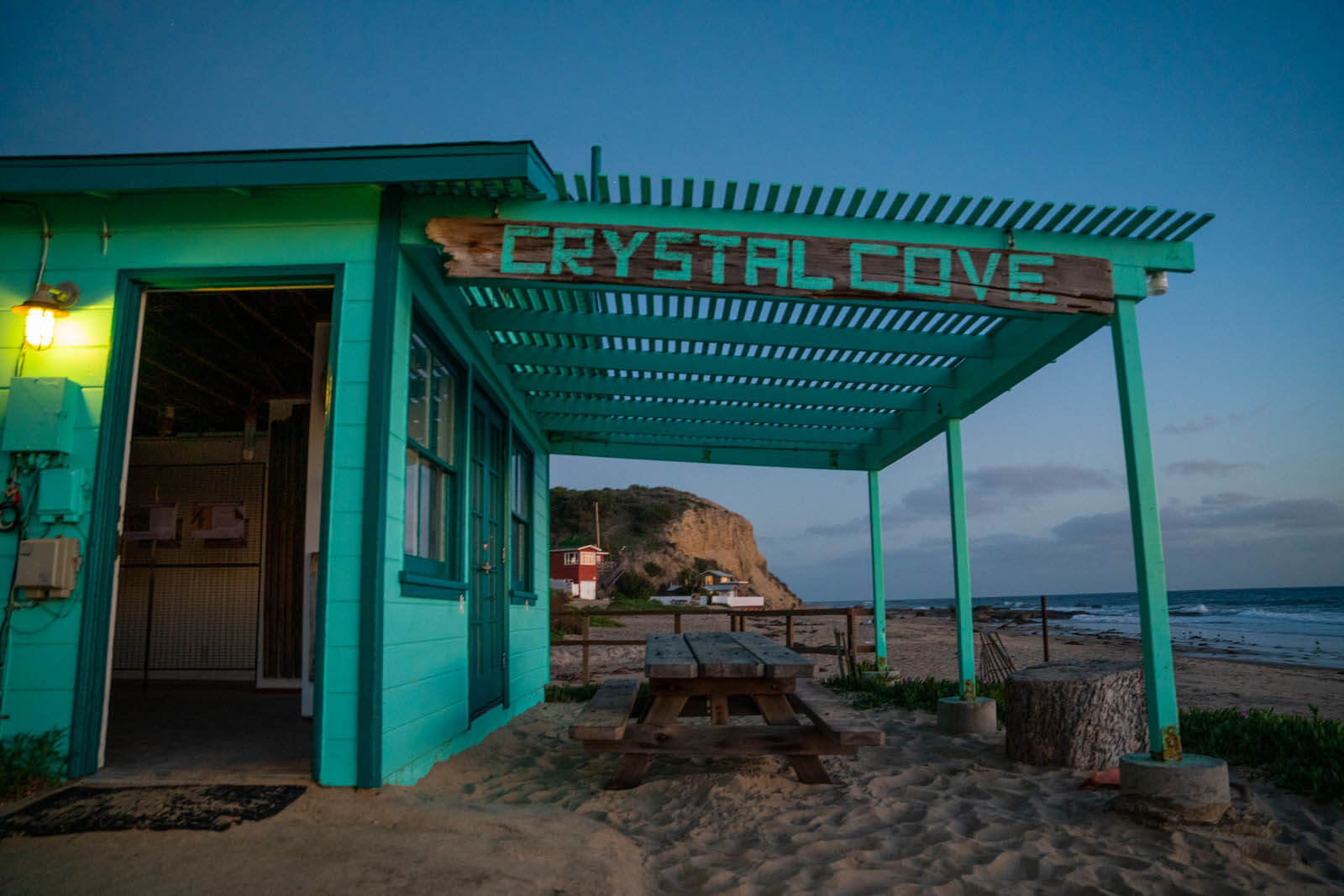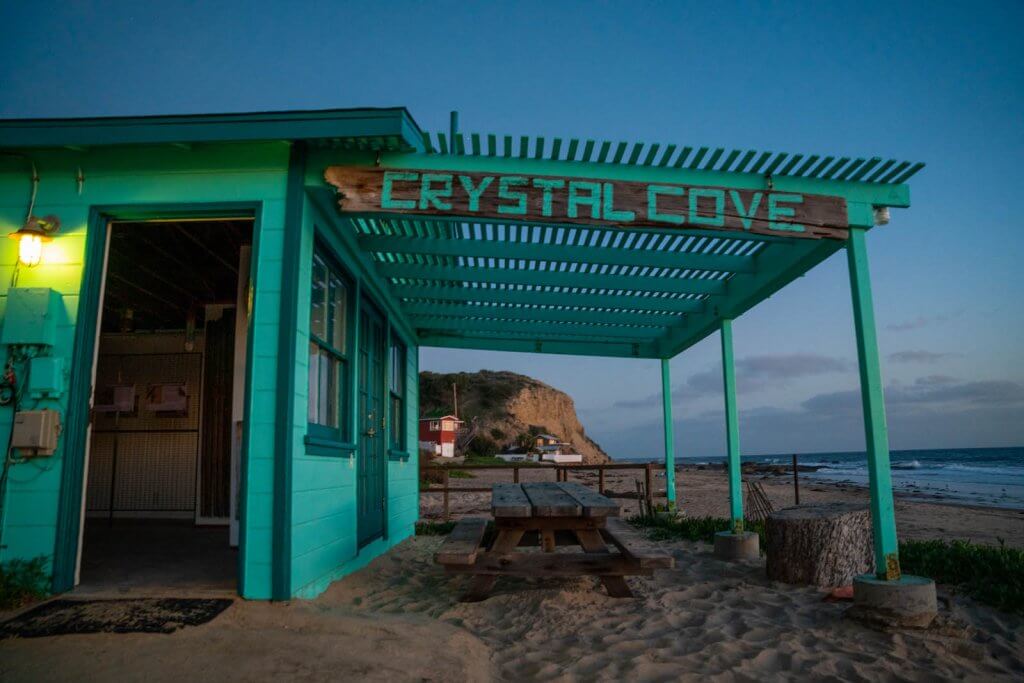 Another one of the best things to do near Laguna Beach north of town is visit Crystal Cove State Park en route to Newport Beach. This coastal state park has coastal hiking trails, bluff side views, a gorgeous stretch of sandy beaches, canyons, historic beach houses, tide pools, and a great restaurant right on the sand.
This is a really great place to spend an afternoon planning to have lunch at the Beachcomber restaurant or spending the afternoon at the beach and having dinner at the Beachcomber. Just keep in mind this place is a little more upscale in the evenings, so you can't wear your bathing suit in the restaurant.
There are paid parking lots along the Pacific Coast Highway, your parking is validated if you dine at the Beachcomber, so don't forget to have them do that for you if you do enjoy this epic spot!
There's also a shake shack where you can grab a milkshake up on the PCH above Crystal Cove State Park. This truly is one of the most majestic spots to enjoy a beach day in Southern California!
Newport Beach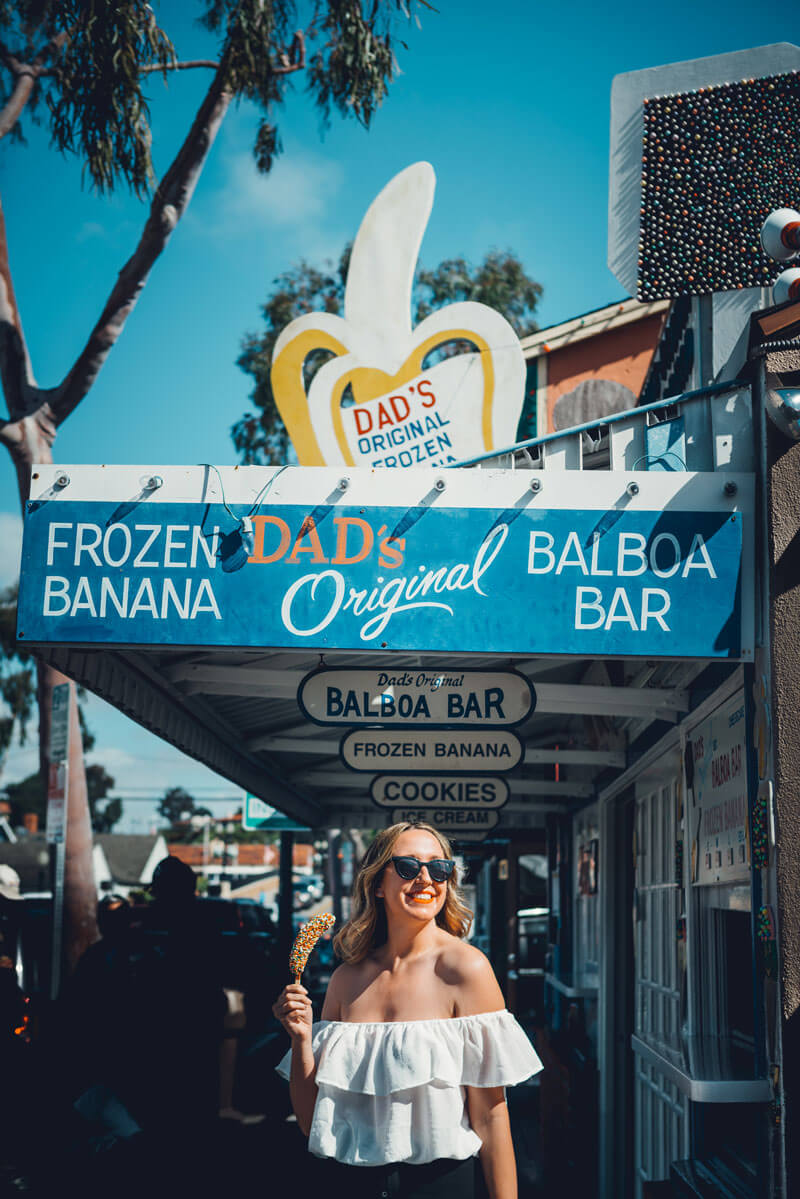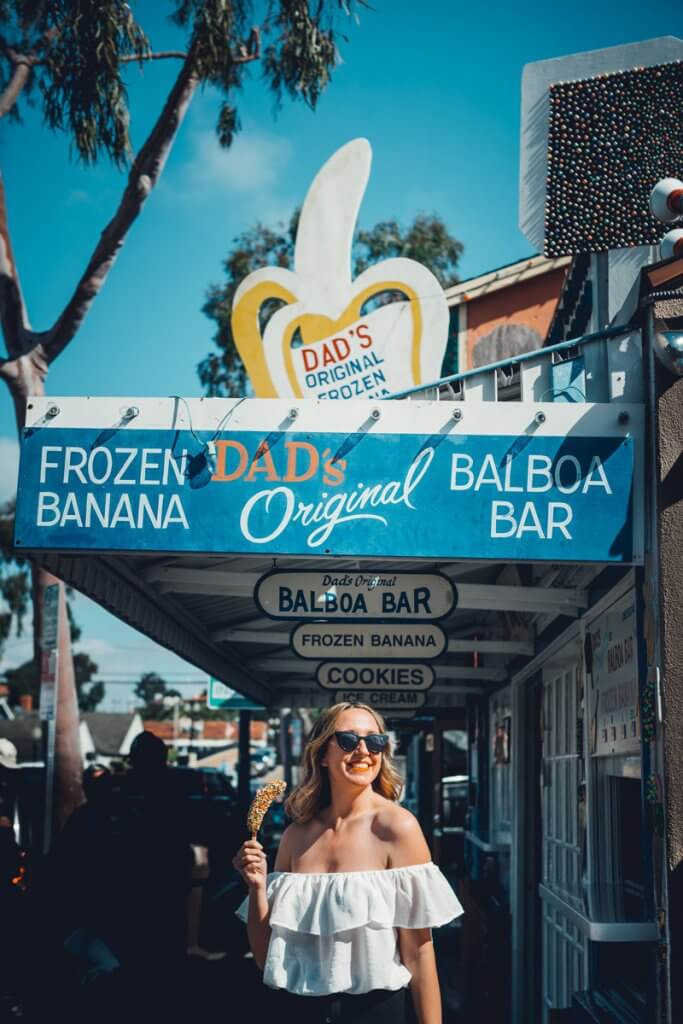 Another one of the best things to do near Laguna Beach is spend a day exploring the best things to do in Newport Beach. From Balboa Island, Balboa Peninsula, Corona del Mar, and Mainland Newport Beach you could easily fill an entire vacation worth of activities just here too.
A few musts include a visit to Balboa Island, where you'll want to treat yourself to one of the famous frozen bananas (calling all Arrested Development fans you'll know what this is) and browse the adorable shops nearby.
Head to Balboa Peninsula for some incredible beaches, rent a beach cruiser and bike along the paths, visit the Newport Beach Pier, or have fun at the Balboa Fun Zone rides and entertainment options. There are plenty of dining and shopping around here too.
Speaking of shopping, check out Fashion Island while in Newport Beach, a well-known outdoor luxury shopping mall perfect if you're looking for plenty of options to eat and shop all while having ocean views off in the distance.
And, you can also leave to go to Catalina Island from Newport Beach too. If you have time, we recommend spending two days or a weekend at Catalina Island!
---
What do you think are the best things to do in Laguna Beach? Let us know in the comments!
Liked this post about the what do in Laguna Beach? Share the love below in Pinterest!