Looking to spend a weekend in Los Angeles? This Los Angeles itinerary has you covered!
Los Angeles is a sprawling, sparkly city with a variety of interesting neighborhoods and nearby cities to check out. It can be daunting to attempt to figure out everything that you will want to see and do when planning your visit or weekend trip in Los Angeles. Especially since you won't be able to do it all in one weekend in LA.
Los Angeles is not only home to many famous places like Hollywood Boulevard, Sunset Boulevard, the Hollywood sign, and Beverly Hills, but this Southern California city also boasts an impressive roster of restaurants, shops, and other famous (and not so famous) attractions. This LA itinerary will guide you through three days in this intriguing city so you visit as many of the best things to do in Los Angeles as you can fit in a weekend trip or 3 days in LA.
Getting Around During Your Los Angeles Itinerary
Ok, let's start off this guide for a weekend trip to Los Angeles by addressing the elephant in the room. Public transportation in Los Angeles is not great. There are buses and a light rail, but they aren't always dependable.
The best option for exploring the city on your Los Angeles weekend trip is to travel by car. Los Angeles is a huge city and the largest in Southern California, not to mention one of the largest cities in the United States. Things are spread out, which is why we will be recommending you stay in a particular area of Los Angeles per day on this itinerary.
Keeping that in mind, you'll have to consider parking in the areas you're visiting and also be aware of peak traffic times in Los Angeles. If you didn't know, Los Angeles is notoriously known for its congested traffic.
Morning rush hour in LA is from 7:00 AM – 10:00 AM and evening rush hour is from 4:00 PM – 7:00 PM. Try to avoid driving during these times at all costs, otherwise, you will be sitting in gridlock traffic.
Weekends in the evenings can be bad in and out of LA too, so plan accordingly and give yourself an extra cushion to get around if you're traveling or driving at peak times.
If you're interested in trying public transportation, be sure to get a TAP card or download the app. Then you'll want to familiarize yourself with the rail lines and bus schedules using the Metro to plan your travels.
Disclaimer: This post contains affiliate links.
Day 1 of 3 Days in Los Angeles Itinerary
Morning Hike at Griffith Park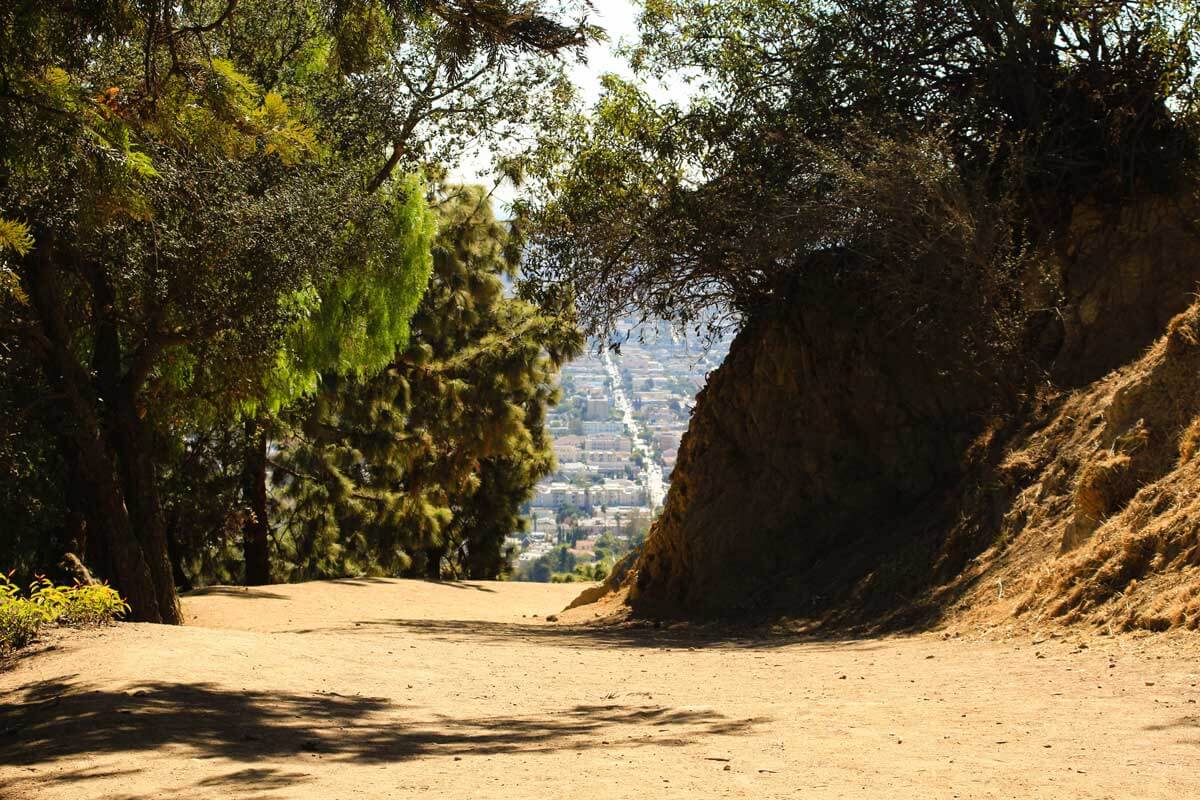 The perfect way to kick off your Los Angeles itinerary and weekend trip is to embark on the quintessential LA activity, hiking!
Griffith Park is one of the biggest municipal parks with natural wild terrain in the country, not to mention it's also home to the Griffith Observatory and Hollywood Sign, as well as multiple hiking trails.
It's best to arrive early to avoid traffic, and thankfully there are breakfast places inside Griffith Park grounds so you don't have to make an extra stop for your morning meal.
Trails Cafe can be found at the bottom of the park, by Fern Dell. This little outdoor cafe is a perfect stop for before or after a hike. The offerings here include sandwiches, pies, and coffee. And a little tip, the avocado sandwich seems to be a favorite. Walk up to the window, place your order, and then wait amongst the forest oasis-like atmosphere for your food and drink.
Trails Cafe opens at 8 AM Thursday through Monday, and it is closed on Tuesdays and Wednesdays.
Another spot is Franklin's Cafe + Market, which is a fantastic place to grab a morning snack, yummy breakfast burrito, or post hike sandwich.
This Griffith Park dining option and eatery is cash-free opens at 8 AM every day, and you can find it at the Roosevelt Golf Course in Griffith Park.
Now, to embark on the hike! There are lots of trails to choose from, at different experience levels and length of the trails and hikes in Griffith Park.
The path to the Hollywood Sign via Canyon Drive is a moderate 6-mile hike that gets you close to the iconic signage and is one of the best places to see the Hollywood Sign.
The Ferndell to the West Observatory Loop Trail is a 2.6-mile moderate hike that takes you through the lush greenery and you will wind up at the Griffith Observatory, which is your next destination on your Los Angeles itinerary!
Griffith Park Observatory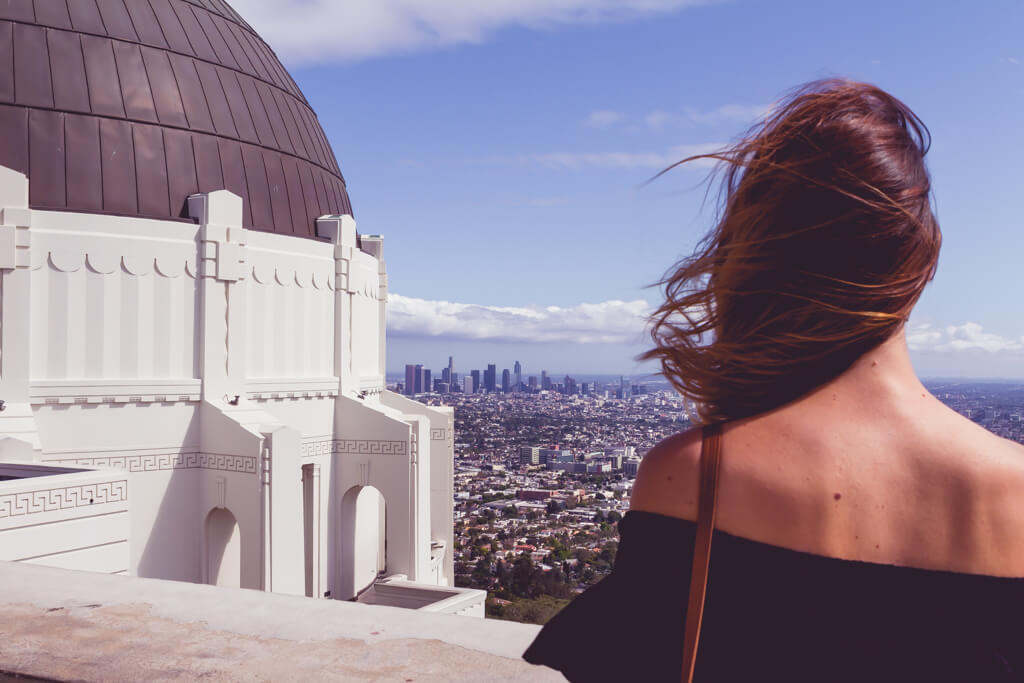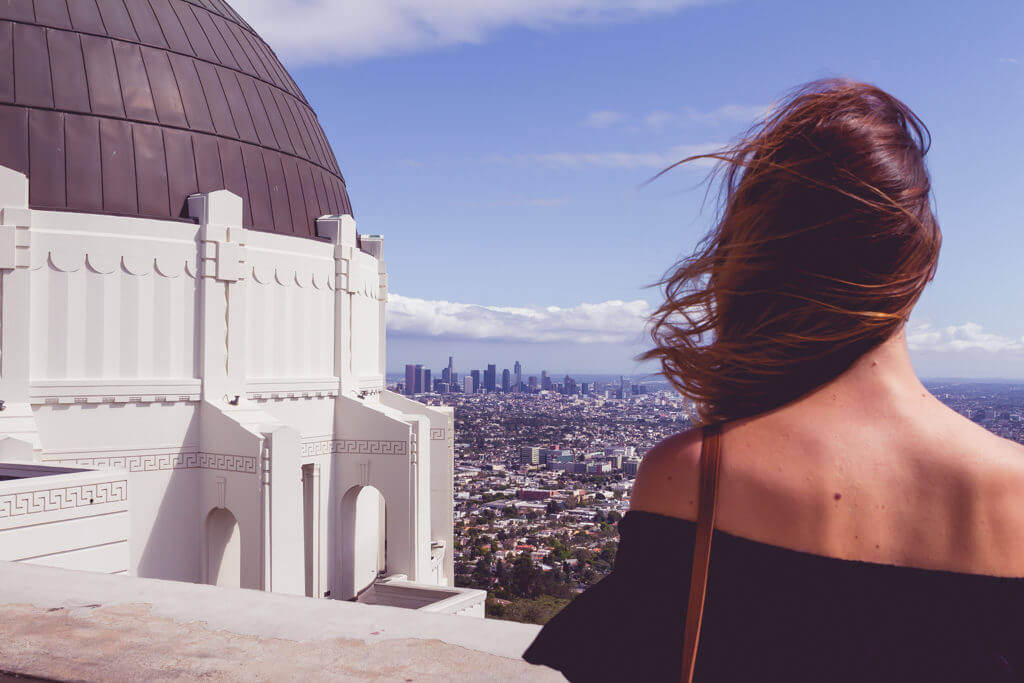 While you're in Griffith Park, stopping by the Griffith Park Observatory is a must on your 3 days in Los Angeles itinerary.
This Art Deco building is a public observatory and planetarium, and it is the ideal spot for fantastic views of the iconic Hollywood Sign.
Inside, you can catch a show at the Samuel Oschin Planetarium, and gaze at the sky with one of the superior public telescopes.
Some of the exhibits you can browse include the Cosmic Connection, which showcases a couple thousand pieces of celestial jewelry, and the Keck Central Rotunda, which discusses science and mythology.
There is free admission to the Griffith Park Observatory, and it opens at noon on Tuesdays through Fridays, and at 10 AM on Saturdays and Sundays.
The Observatory is closed on Mondays, so plan accordingly if you intend to visit.
Additionally, there is paid parking in close proximity to Griffith Park Observatory if you are going to drive here, sometimes when the lot is full and the roadside up to Griffith Observatory fills up, keep in mind this is also paid parking.
And if you plan on leaving the Observatory by foot, you can embark on multiple trails from here too. There are paths that lead to Mount Hollywood, the Greek Theatre area, and Fern Dell. Checking out the Griffith Park Observatory is really a must-see during your weekend in Los Angeles.
The Griffith Observatory website has everything you need to know about using public transportation to get here along with more parking information for the drivers.
Try a Tour!
Lunch in Hollywood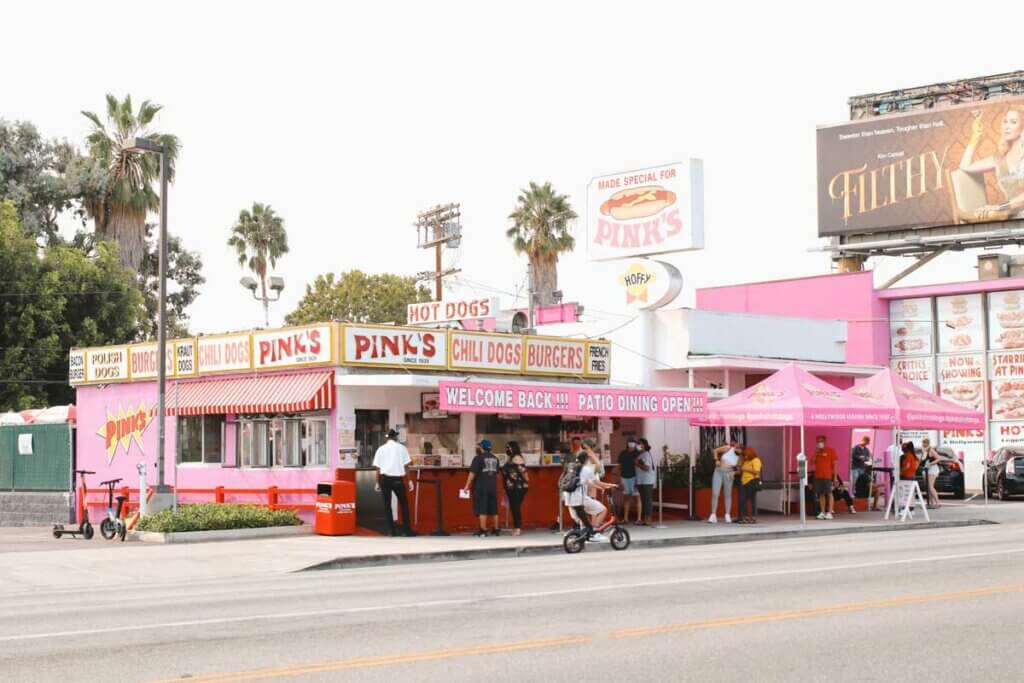 At this point, you will probably be ready for lunch, and thankfully there are lots of great options just a short drive or near Metro stop (Hollywood & Highland stop) close to your morning activities on your weekend trip in LA located around Hollywood Boulevard and all the iconic spots in Hollywood!
Mel's Drive-In is nestled amongst classic city staples like the Hollywood Walk of Fame, the TCL Chinese Theatre, and the Hollywood Roosevelt. For lunch, expect classic diner fare, topped off with milkshakes, malts, and sundaes for dessert.
Mel's has several locations throughout California, but what makes this particular Mel's special is that the Hollywood Museum is in the same location. So after you eat, you can check out 10,000 items and exhibits that have ties to past and present Hollywood.
This location also has "The Celebrity Bar", which offers cocktails under a glass ceiling.
Miceli's is an Italian restaurant that has been around since 1949. The cozy and intimate interior is marked by the black and white checkered floor, red and white checkered tablecloths, and even a piano player providing live music, and the waiters and waitresses sing to guests. As this is an Italian restaurant, the menu is stuffed with classic Italian dishes, so be sure to bring your appetite!
For a fine dining experience, head to Musso & Frank's. They've been in business for over 100 years, and to put that in perspective, Charlie Chaplin has dined here.
Classic and traditional can be used to describe the atmosphere and the food at Musso & Frank's. They're known for their martinis, which you can enjoy in the dark wood interior accompanied by deep red tones.
And, there is an interesting backstory to the fettuccine alfredo on the menu. Back in the day, two silent film actors dined at a restaurant in Rome named Alfredo's, and loved the fettuccine so much that they got the recipe and asked Musso & Frank's to make it for them.
Last but not least, Pink's Hot Dogs is a famous hot dog restaurant in Los Angeles. While Pink's has several locations throughout Los Angeles, the Hollywood location is the original.
They serve creative hot dogs that are fully topped with delicious combinations, as well as burgers and sides. Enjoy your selection at a table underneath a red and white striped umbrella at this roadside hot dog stand.
This is the only lunch option that is not right on Hollywood Boulevard though and is about 1.5 miles from most Hollywood attractions, so keep that in mind if you do want to come here for lunch during your LA weekend trip.
Now, you are ready to continue with your Los Angeles itinerary and move on to afternoon activities.
Explore Hollywood Boulevard
Now that you're in the area and have had lunch, next up on your 3 days in Los Angeles itinerary is hitting up and exploring the legendary area of Hollywood and Hollywood Boulevard attractions.
There are several iconic landmarks that are worthy of a visit. The Dolby Theatre was previously known as the Kodak Theatre, and it is where the Academy Awards aka the Oscars are held gathering the biggest movie stars in show business annually.
On that note, they offer a tour that is specially focused on the Academy Awards, so if you enjoy watching the Oscars, the tour may be of interest to you. Events regularly take place at the Dolby Theatre, so be sure to check out what's happening when you visit.
The Hollywood Walk of Fame needs no introduction if you're already familiar with the stars that occupy a stretch of 1.3 miles of sidewalk on Hollywood Boulevard.
An interesting piece of trivia about the Hollywood Walk of Fame is that it began as a marketing scheme, and over the years it has become a hugely famous landmark. You may be able to catch an induction ceremony, as there are about 24 that happen each year.
The TCL Chinese Theatre, also known as Grauman's Chinese Theatre, hosts movie premieres, imprint ceremonies, and film festivals. It has a very distinctive look that is quite fitting for the name of the theater. You can come here to watch movies in the regular theaters or the IMAX theater. They also offer VIP tours of the theatre as well!
Madame Tussauds is an iconic museum with wax sculptures of famous celebrities. There are different zones to check out, like "Pop Icons" and "Country Western". Embrace the weirdness here, and take pics with your favorite famous celebs during your weekend in Los Angeles!
Try a Tour!
Check Out Beverly Hills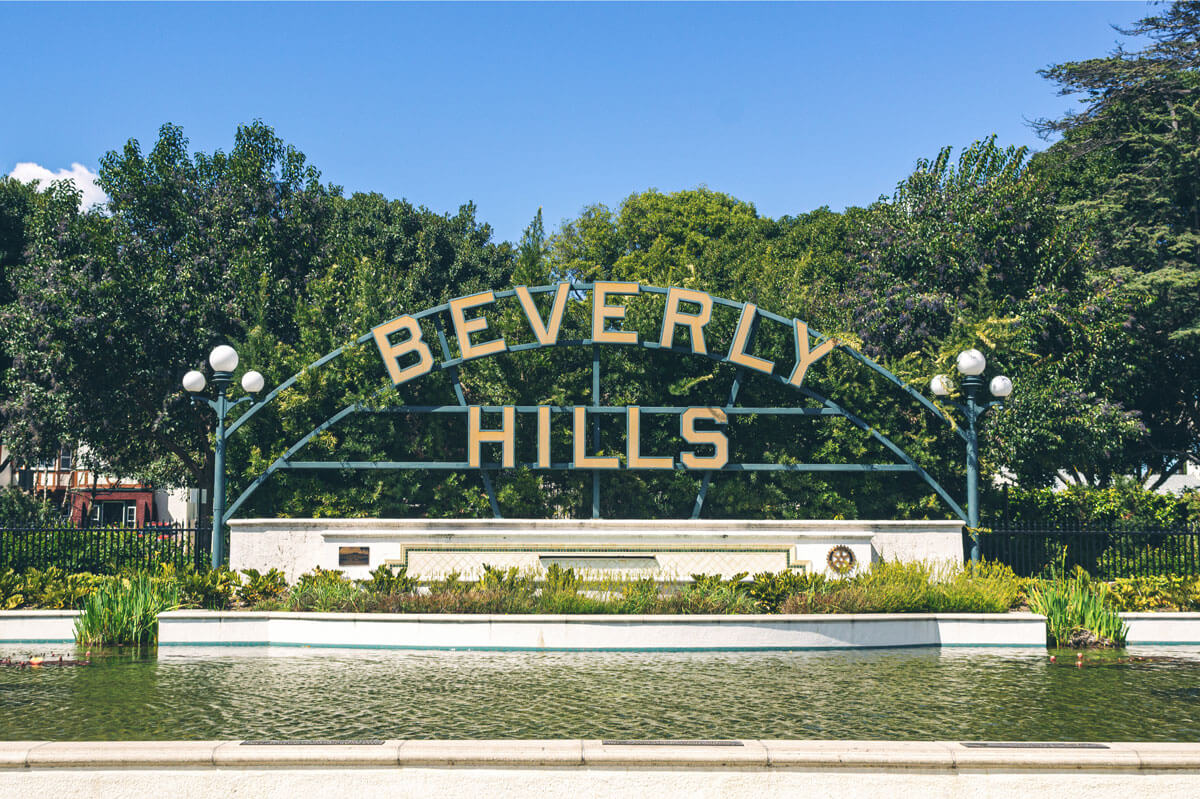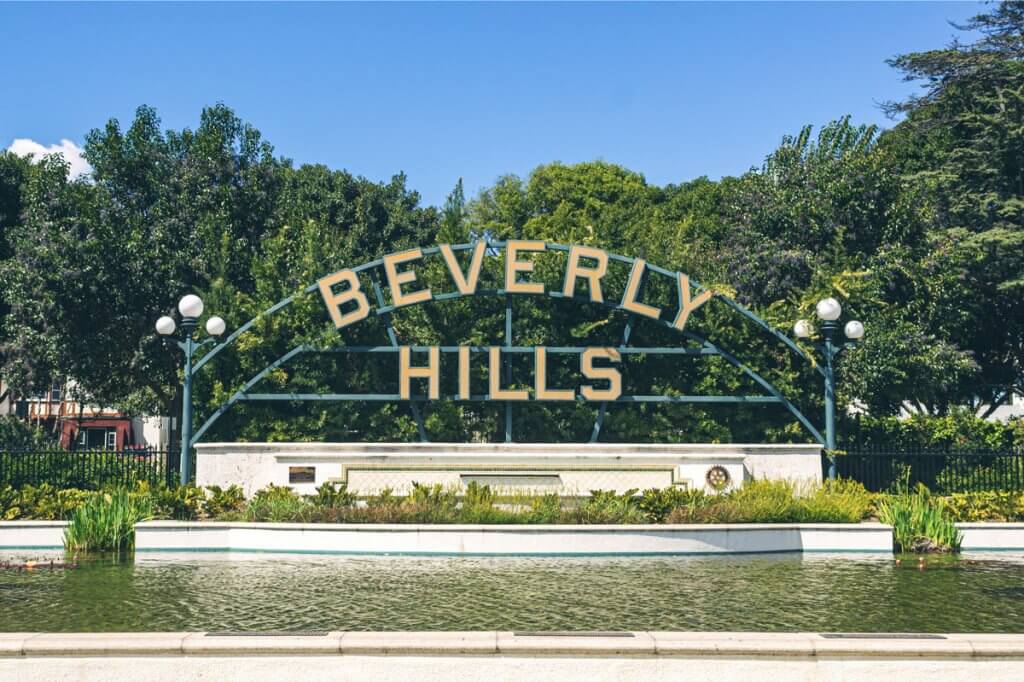 One of your 3 days in Los Angeles should be spent experiencing the glitz and glam of Beverly Hills. The main spot to explore is Rodeo Drive, the fabulous luxury shopping destination. Walk down the perfectly manicured sidewalks lined with palm trees, and take in the pristine storefronts with glossy interiors that make up the three blocks of Rodeo Drive.
And while you're in the area, check out the Anderton Court Building. It was designed by renowned architect Frank Lloyd Wright, and it's just a fun building to check out and explore, especially if you're an architecture buff.
If you have a sweet tooth, head to one of the sweetest things to do in Beverly Hills at the Sprinkles Cupcake ATM, which is open 24 hours! Just look for the Sprinkles Cupcake store, on South Santa Monica Blvd. The cupcake ATM is located outside the store, and it's actually incorporated in the storefront. Walk up, follow the directions, and get ready to bite into a delicious cupcake or cookie.
While you're exploring Beverly Hills, there are several attractions to check out. Greystone Mansion is a gorgeous property to wander around. It dates back to the 1920s, and the cost to build this property from the ground up made headlines. The mansion grounds include stables, tennis courts, and a fire station. The City of Beverly Hills purchased Greystone Mansion in the 1960s, and several years later it became a public park.
And another park to include on your LA itinerary is Will Rogers Memorial Park. Located off of Sunset Boulevard, you will encounter tall palm trees, lots of green space, fountains, a variety of trees and plants, and a lot of paths to explore the area.
Lastly, Beverly Hills is home to some iconic hotels. The Beverly Wilshire is known as the "Pretty Woman" hotel, so if you are a fan of that movie then you may want to make your way here to catch a glimpse of this famous spot.
The Beverly Hills Hotel first opened in 1912, and has hosted many celebrities and famous people throughout the years. Within the hotel is the Polo Lounge, a celeb hotspot where you can mingle with the rich and famous.
Evening & Dinner in West Hollywood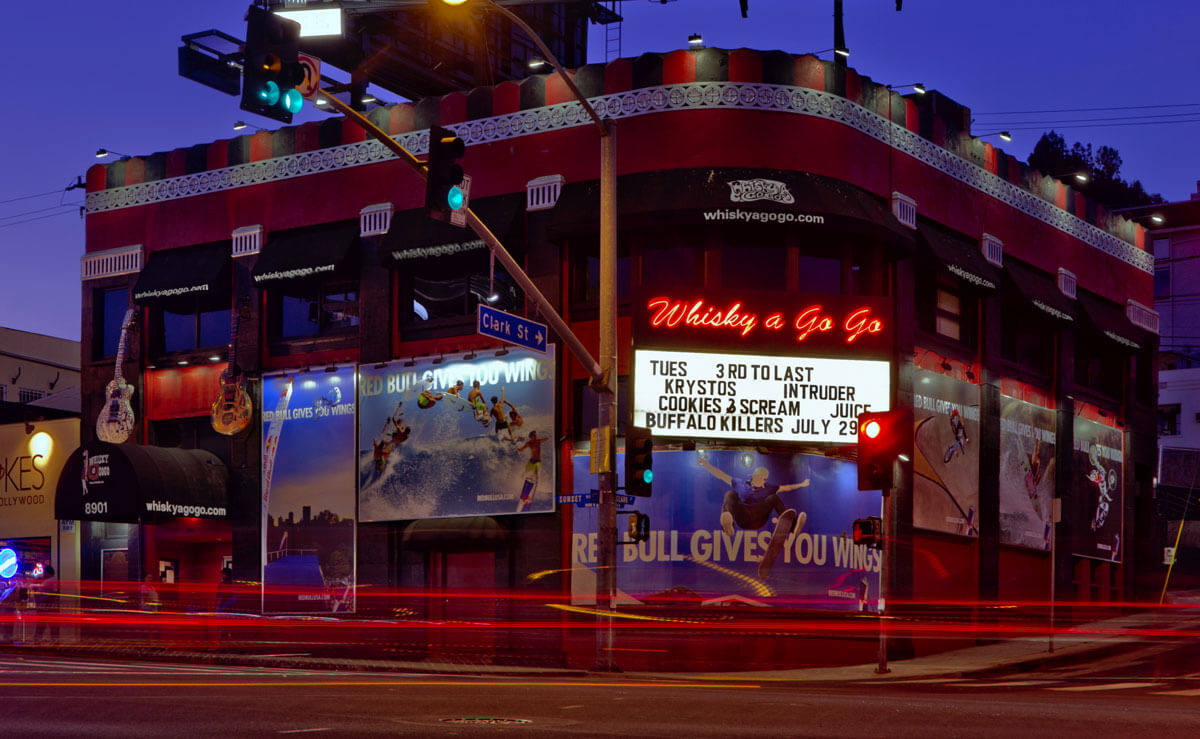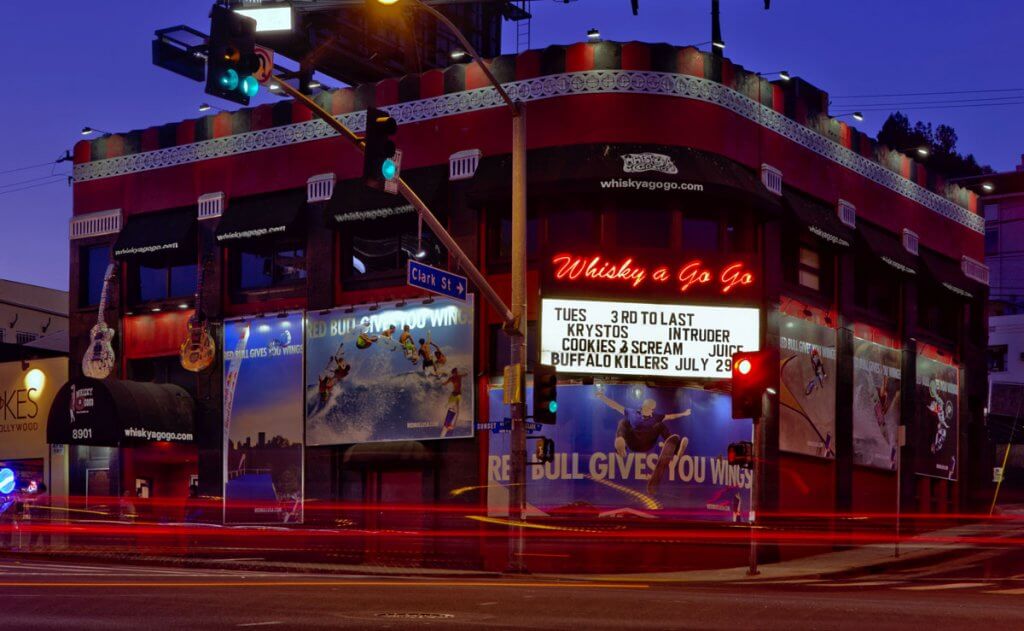 To finish up your first of 3 days in Los Angeles, there's no better place to be than West Hollywood. You will be backtracking slightly to spend an evening here, but it's worth it!
For dinner, a fantastic option is Formosa Cafe, which is a staple in the city. When it first opened in 1939, it was across from the Goldwyn studio, and many stars of the time were known to pop into Formosa Cafe for food and drinks. The list of notable patrons includes Frank Sinatra, James Dean, John Wayne, and Elvis Presley, just to name a few.
Elaborate decor, red booths, and deep colorful hues give the place an intriguing vibe. Formosa Cafe was originally opened by prizefighter, Jimmy Bernstein. The location was not in a proper building but a trolley car. The menu has traditional Asian offerings, including dim sum, as well as cocktails.
Another great restaurant is Soulmate, which serves Spanish Mediterranean food. The space is very open-feeling, the dishes are fabulous, and the cocktails are on-point. This is a cool place in WeHo to grab dinner and drinks, before moving on to other evening activities.
For iconic things to do in West Hollywood, Whiskey A Go Go is a famous nightclub on the Sunset Strip with a "Rock n' Roll" reputation, due to the musicians that have played here. This includes Led Zeppelin, Janis Joplin, and The Doors. Pretty cool!
The Comedy Store is the place to watch a slew of comedians get up on the stage and perfect their routines. Dating back to the 1970s, the Comedy Store has launched the careers of iconic comedians like Andy Kaufman, Robin Williams, and Jim Carrey.
Not to be outdone, the Troubadour and the Roxy are great spots to catch a show. The Troubadour is a nightclub that has live contemporary music. Artists that have graced the stage here include Bob Dylan, Joni Mitchell, and Elton John. The Roxy is the place to see music, comedy, and other types of shows.
Day 2 of 3 Days in Los Angeles Itinerary
Breakfast Near La Brea Tar Pits
For your day 2 of 3 days in Los Angeles, you will need to fuel up first before setting out on a full day of things to do and places to see. Since our morning activity is La Brea Tar Pits, we are recommending to pick up breakfast nearby.
A great breakfast restaurant is Met Her At A Bar, a cozy cafe with an easygoing vibe, serving up Belgian waffles and other breakfast offerings. It opens at 8 AM each day, so you can definitely swing by here early enough to get a decent start to your LA itinerary.
Another great option is The Sycamore Kitchen, which has baked goods like scones, muffins, and quiche. Fantastic for grabbing a quick breakfast if you're in a hurry. They also have tasty breakfast dishes, so if you have time you can sit down and savor your meal. Grab a table on the outdoor patio, order a coffee and food, and prepare to take on the day. (Open 10 AM on weekdays and 9 AM on weekends)
La Brea Tar Pits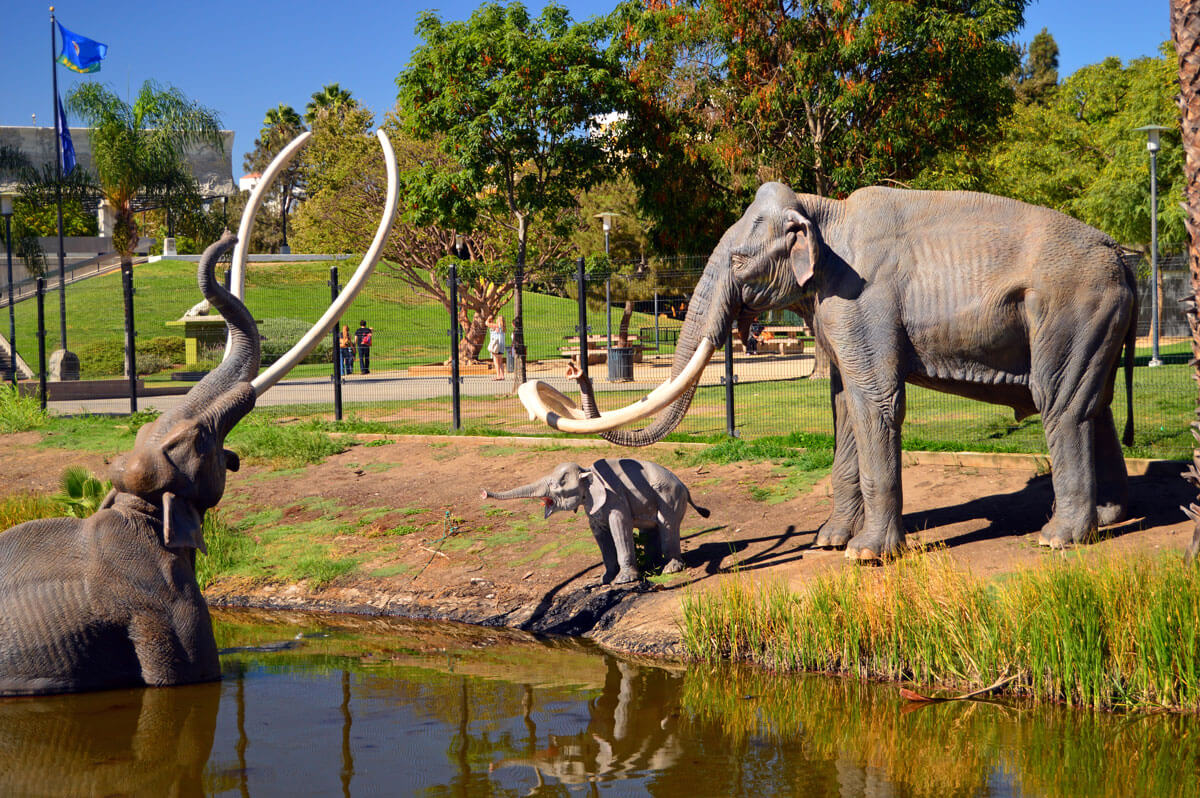 After breakfast, the first item on your Los Angeles itinerary is to head over to the La Brea Tar Pits. This museum includes specimens from the Ice Age, including plants, animals, and insects, which were buried in the tar pits and shielded from the outside elements and thus preserved over thousands of years making it a famous archeological site.
Scientists and researchers have unearthed animals and other items from the tar pits, and these are showcased in the museum on the grounds of the La Brea Tar Pits. Watch scientists doing their thing in the "Fossil Lab", see what's showing in the 3D Theater, or catch a live stage performance.
The La Brea Tar Pits open at 9:30 AM, and close at 5:00 PM, every day. However, the tar pits are closed the first Tuesday of each month, which is something to keep in mind when planning your visit.
It is part of Museum Row at Miracle Mile, along with LACMA, which is the next stop on your LA itinerary!
LACMA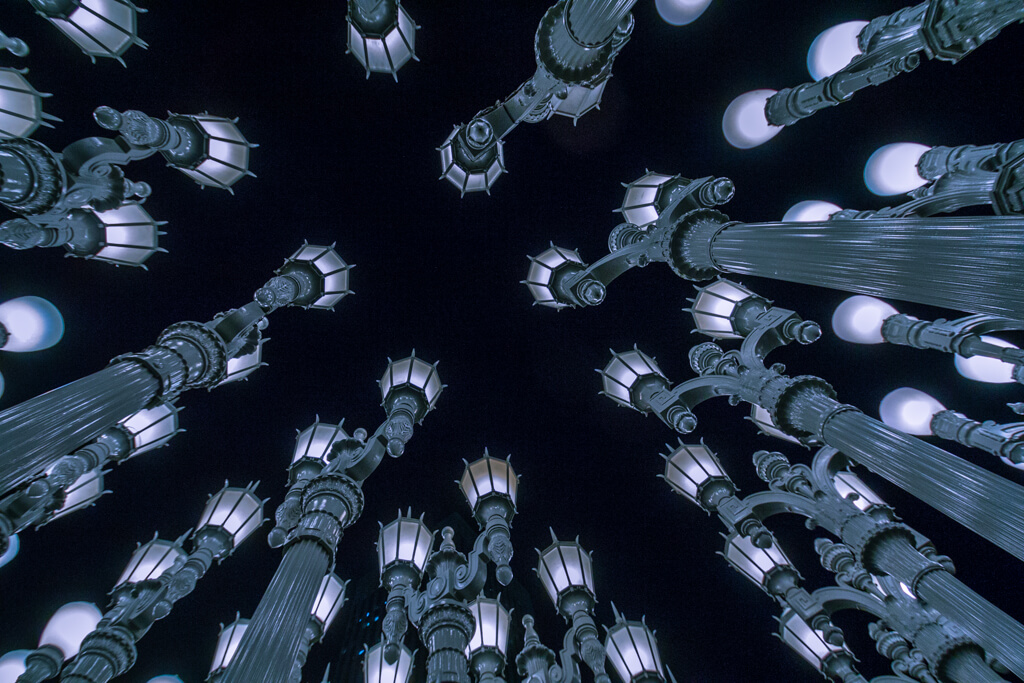 The next stop on your Los Angeles itinerary is LACMA, the Los Angeles County Museum of Art and one of the coolest museums in LA to visit on your weekend trip. It's the biggest art museum in the western part of the U.S., so prepare to spend a good bit of time here.
Embrace the serene ambiance of the museum, and explore the nearly 150,000 pieces housed at LACMA. The collection here includes Latin American contemporary art, Greek ceramics, Islamic art, So Cal design, and Spanish Colonial art, plus more.
One of the most well-known pieces at LACMA is the Urban Light outdoor sculpture. It is made up of linear formations of antique street lamps, which has become a very popular spot for photographs.
Lunch
At this point, you will probably be ready for lunch before afternoon activities on your LA itinerary. El Coyote is a legendary and old-school Mexican restaurant near La Brea and LACMA that's been around for over 90 years.
For fans of Hollywood history, it is known for being the last place Sharon Tate and friends dined, and there's a booth named after her. Please note, it is closed on Mondays and Tuesdays, so plan accordingly.
Philippe The Original is more towards Downtown LA, and it's one of the most iconic spots to eat in the city. Opened by French immigrant Philippe Mathieu, it's known for sandwiches, specifically the "French Dipped Sandwich".
This established spot has been serving up comfort food for over 110 years, including sandwiches, soups, salads, and chili. Now that you're satiated, you are ready for the afternoon part of your 3 days in Los Angeles itinerary.
Explore Downtown Los Angeles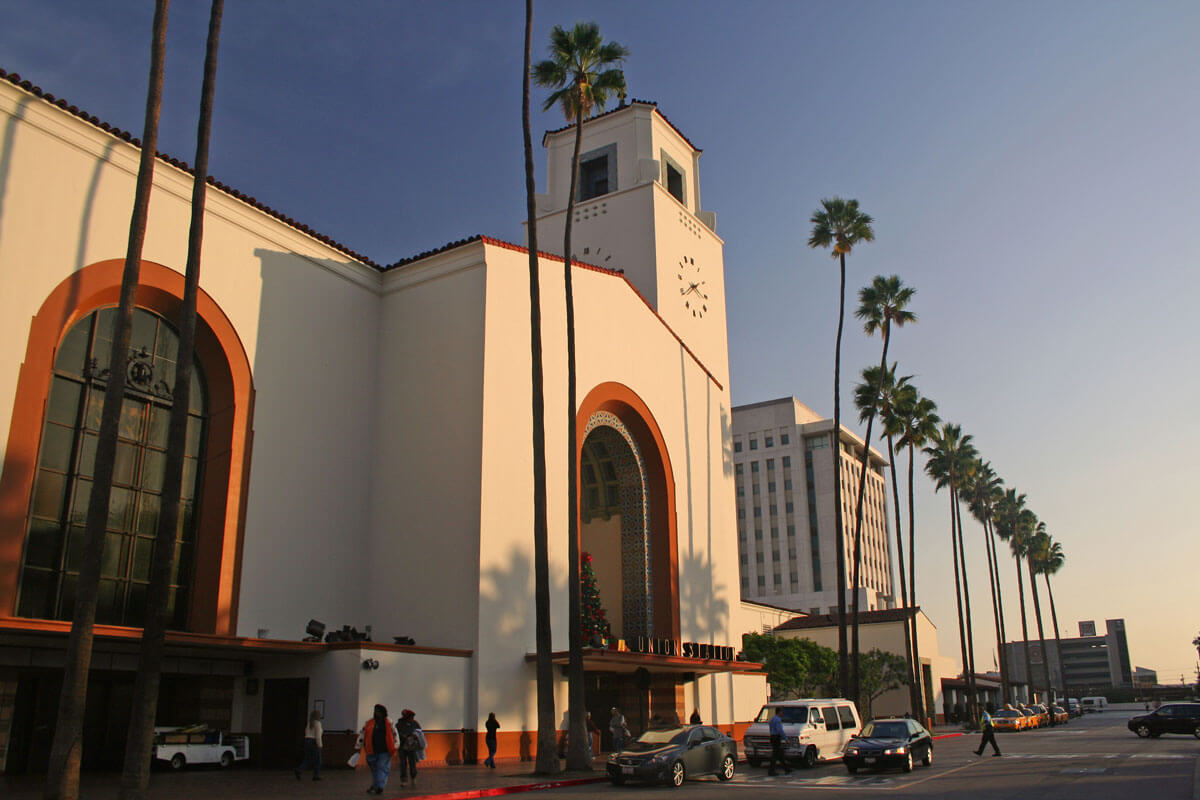 Moving onto Downtown LA, the next stop on your Los Angeles itinerary, you will find there are plenty of cool things to do in Downtown Los Angeles.
You can't come to Downtown LA or DTLA without visiting the appropriately named Arts District where you can find tons of artsy things to do, murals, galleries, and places to grab a drink or bite to eat.
Check out Art Share L.A. where you can attend a class, see an exhibition, or go to an event. The Architecture & Design Museum naturally has exhibitions on art and design, so if that piques your interest, this is the place for you. Another great spot in this area is the Institute of Contemporary Art, and while you're here, be sure to check out the restaurants and shops.
Row DTLA is located in a building that used to be an American Apparel manufacturing facility, and has eateries, bars, shops, and open event spaces.
Little Tokyo is a National Historic Landmark District, and it is among three official Japantowns in the country. One of the best places here is the Japanese American National Museum, whose goal is to bring attention to the Japanese American experience.
Additionally, the Geffen Contemporary at MOCA is across from this museum.
In Chinatown, you will find restaurants, shops, and art galleries. At the Chinese American Museum, you will learn about the city's Chinese community through exhibitions.
The Dragon Gate is a cool spot to check out if you're in the area. The Thien Hau Temple was built by Vietnamese immigrants a few decades ago, and it's another interesting place to visit. The Far East Plaza is the place to come for some shopping, and it has the distinction of being one of the first ethnic shopping malls in the country.
Other things to do here include the Los Angeles City Hall Observatory, where you will get some of the most awesome views of Los Angeles. Admission is free, and it's open on weekdays from 8:00 AM – 5:00 PM, and closed on weekends. And bonus, Grand Park is close by, which is an open space with a playground, picnic tables, and a splash pad.
Angels Flight Railway is more than a century old, and you will be treated to a ride on Bunker Hill, between Hill Street and Grand Avenue. Another bonus, the railway is located across from Grand Central Market, a 30,000-square-foot food hall and retail destination.
Lastly, the Last Bookstore is an institution in the area, and it has multiple levels showcasing new and used books, records, and even galleries. They have a staggering quarter of a million books and records, so there is more than enough to browse. The Last Bookstore can be found in the Spring Arts Center.
Make sure to hit up at least one of these Downtown LA destinations during your weekend in Los Angeles.
Dinner in Downtown LA
Finish up your weekend trip to LA exploring around DTLA by having dinner in the area.
One awesome option with a view is Spire73, which is also a great sunset spot if you're looking for a place to grab cocktails before dinner too. Located on the 73rd floor of the Intercontinental Hotel and is home to the highest open-air bar not just in the United States, but in the Western Hemisphere.
There are fire pits if it's a little chilly out and they have a great selection of food and drinks. Keep in mind that reservations are highly encouraged and there is a minimum spend of $60 per guest to dine here. Also, they have a business casual dress code.
If you're looking for another restaurant with a view for dinner options on your Los Angeles itinerary check out 71 Above located in the US Bank Tower where you can enjoy a set-course dinner menu in the restaurant or dine in their Skylounge. Reservations are encouraged here too.
As mentioned, Grand Central Market is also a great spot to stop for a more casual dinner and there are several food vendors to choose from.
If you're looking for some fun nightlife options in the area, check out the event calendar at the legendary Clifton's Republic, formerly Clifton's Cafeteria which is an immersive space where you can find events, a cool tiki bar, and even an indoor tree top dinner experience if you snag a reservation!
Day 3 of 3 days in Los Angeles Itinerary
Morning in Santa Monica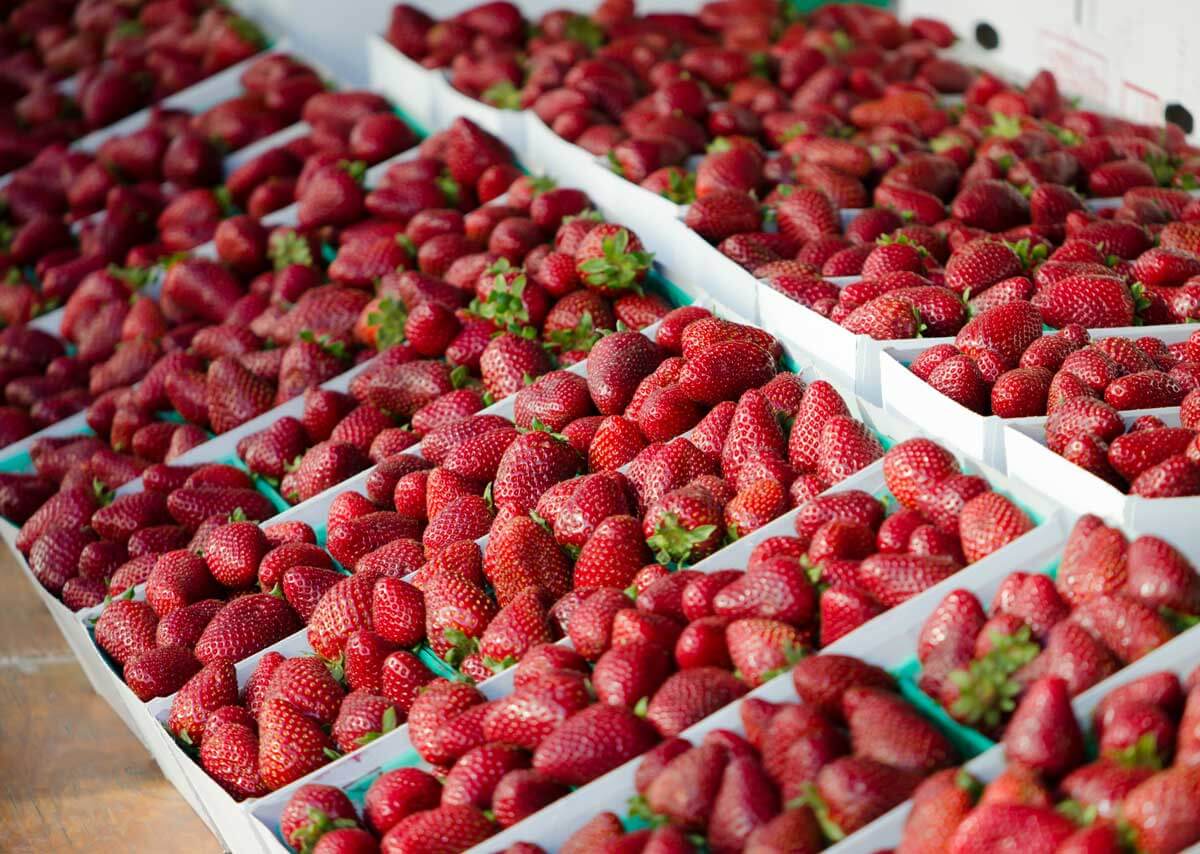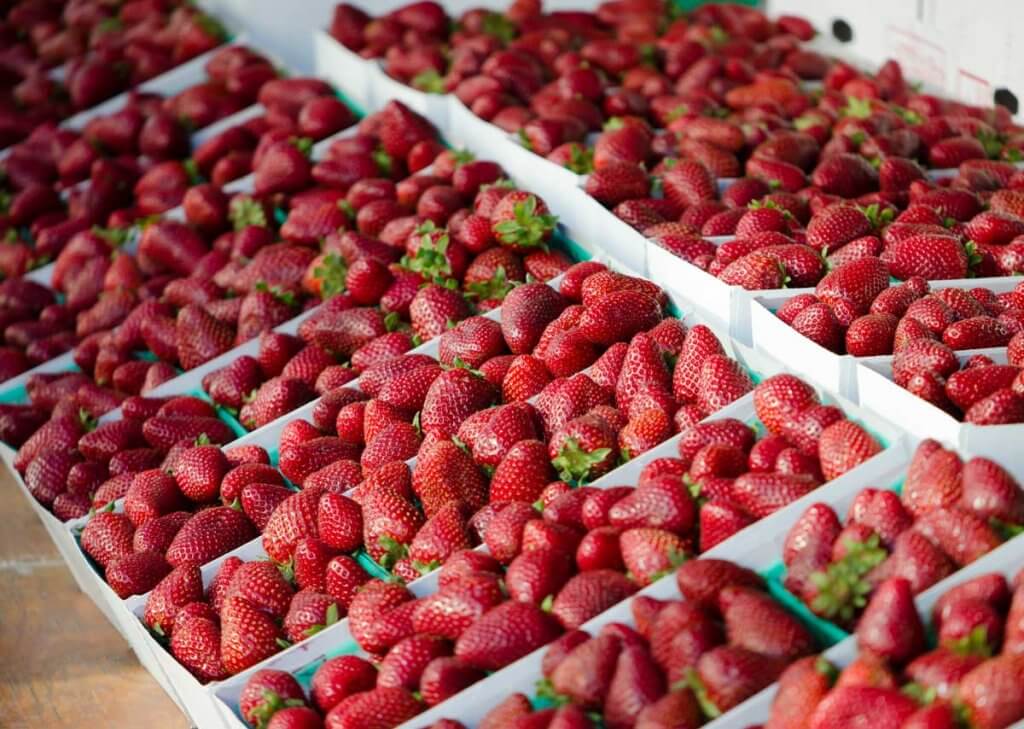 The final day of your LA itinerary is a more relaxed beachside day. For breakfast, a fantastic place to hit up if your weekend trip to LA lines up are the Santa Monica farmers markets which take place on Wednesdays, Saturdays, and Sundays.
There are a few to choose from including the Downtown Farmers Market (Wednesdays & Saturdays from 8 AM to 1 PM at Arizona Ave & 2nd St), Pico Boulevard Farmers Market (Saturdays 8 AM to 1 PM at Pico & Cloverfield), and Main Street Farmers Market (Sundays at 8:30 AM to 1:30 PM at 2640 Main Street).
If you are here on a day when the Santa Monica Farmers Market is not happening, check out Urth Caffe. It's a European-style cafe where you can get bread and pastries, and breakfast dishes, and they even have breakfast pizzas too. Their specialty is organic coffee, so if you are a coffee lover, you will certainly want to check out this spot. Urth Caffe is open 7 days a week.
Explore Santa Monica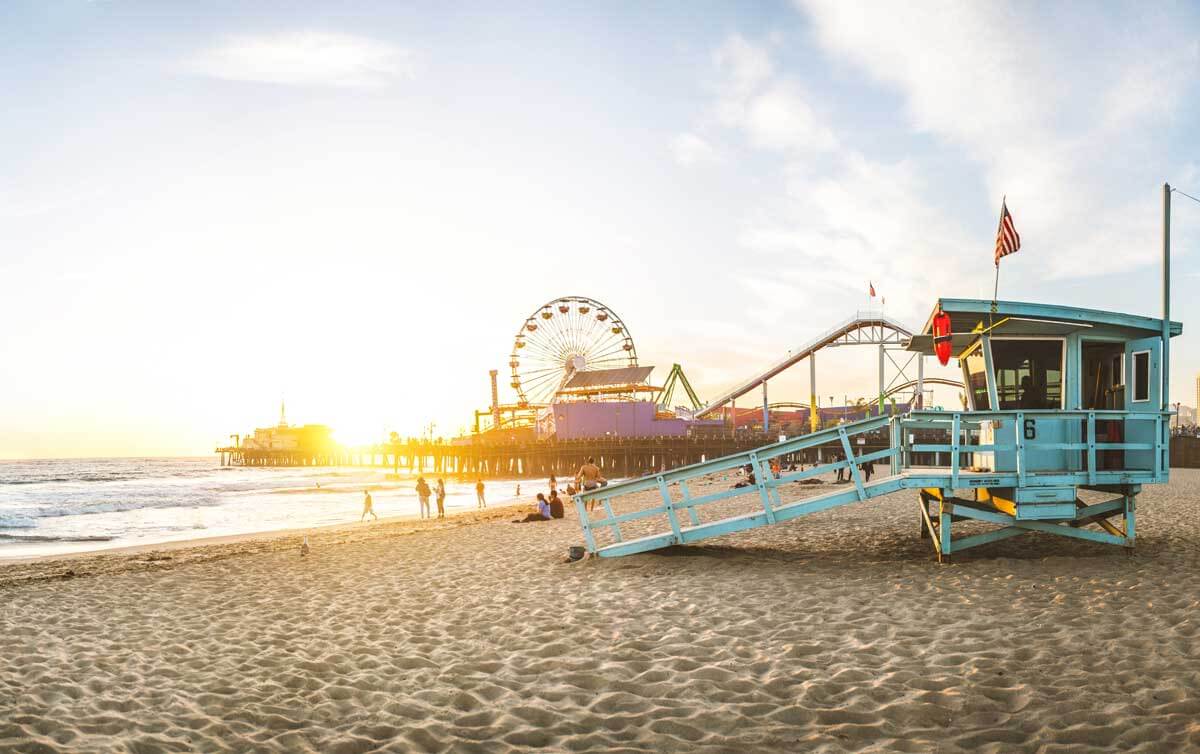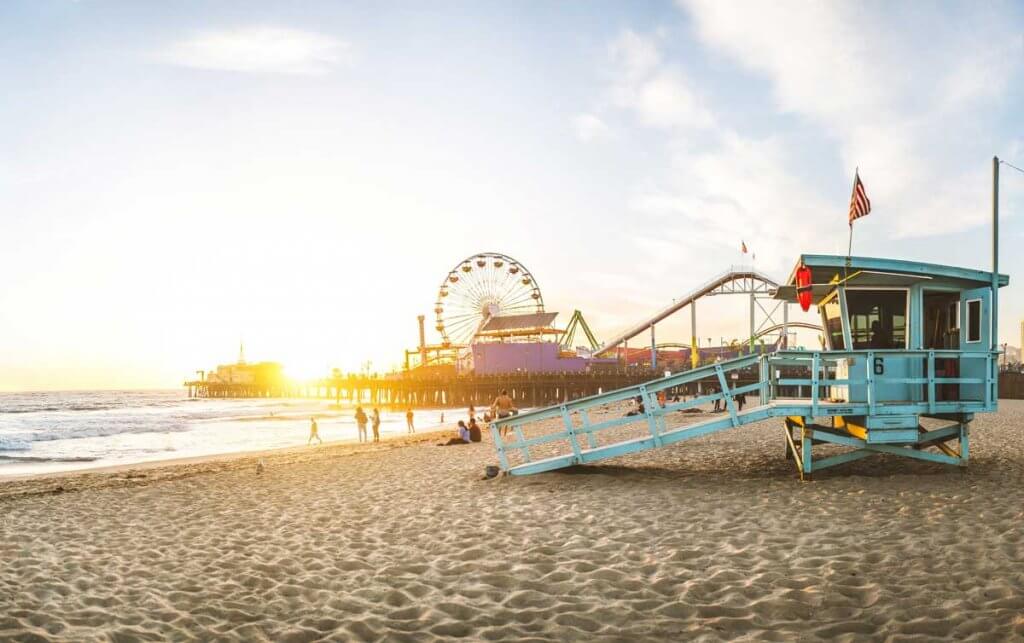 Once you've had breakfast, continue on with your final day on your Los Angeles itinerary and check out all the cool things to do in Santa Monica.
The most famous attraction here is the Santa Monica Pier. Even though it's technically a pier, it truly is a full-blown amusement park! There are rides, an arcade, and street performers. Additionally, the famous End of Route 66 sign is on the pier, so be on the lookout for that landmark.
The Santa Monica pier is close to an array of shopping and dining spots as well. Since Santa Monica is a coastal city, you must head over to the beach during your weekend in Los Angeles!
Santa Monica State Beach is an easily accessible beach that is over 3 miles long, and close to many of Santa Monica's attractions and is one of the best beaches in Los Angeles. One spot to make your way to is the Original Muscle Beach, where you can watch fitness-savvy people use the equipment and show off their skills.
Santa Monica is home to some fantastic shopping. The Third Street Promenade is three blocks of shops and restaurants, and Santa Monica Place is a destination for a variety of shops and all kinds of retailers. Another spot is Montana Avenue, where you can explore around 150 shops and restaurants.
Lunch in Santa Monica
For your mid-day meal, check out Barney's Beanery. It's a sports bar and grill located on the Third Street Promenade. The specialty here is chili, and they offer several different types of chili, as well as other comfort food staples like pizza and burgers.
Barney's has been a favorite hangout of actors and musicians over the decades, like Jim Morrison and Janis Joplin.
Another excellent option is Ye Olde King's Head Shoppe, a British pub, and staple that's been around since 1974. The atmosphere has a cottage feel to it, and the menu offers classic British dishes like fish n' chips, and don't miss their gift shop either for other British goodies.
You're almost at the conclusion of your 3 days in Los Angeles, and the next thing to do is to head over to Venice Beach.
Afternoon Exploring Venice Beach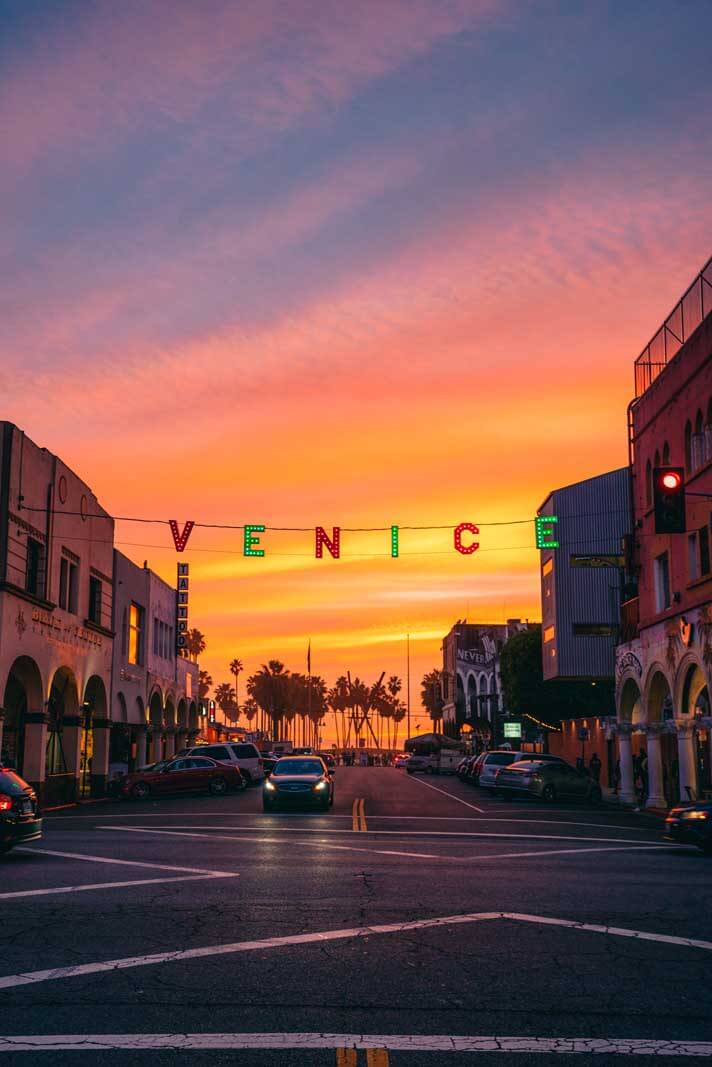 After spending the morning in Santa Monica, your LA itinerary has you heading over to Venice Beach for the afternoon. Venice Beach is quite a bike-friendly destination that has a bike path along the beach that connects both Santa Monica and Venice Beach!
There are tons of cool things to do in Venice Beach, the Venice Beach Boardwalk is energetic and eccentric, and you will encounter street performers, t-shirt stands, and cool shops.
The boardwalk passes by the skate park and the Venice outpost of Muscle Beach, so there is quite a bit to see. Also, since Venice Beach tends to have a lot of people on bikes, you will find a heavy amount of bikers intermixed with people walking on the walkways.
The Venice Canals bear a striking resemblance to the canals in Venice, Italy, and that is no coincidence. A great thing to do is walk the scenic and serene canals, for a brief getaway from the bustling boardwalk. The Venice Canals are located by 25th Street, going for three blocks of Dell Avenue.
Abbot Kinney is a hip area that has about a mile's worth of cool shops and hipster restaurants and funky galleries that are also fun to check out.
Rooftop Drinks in Venice Beach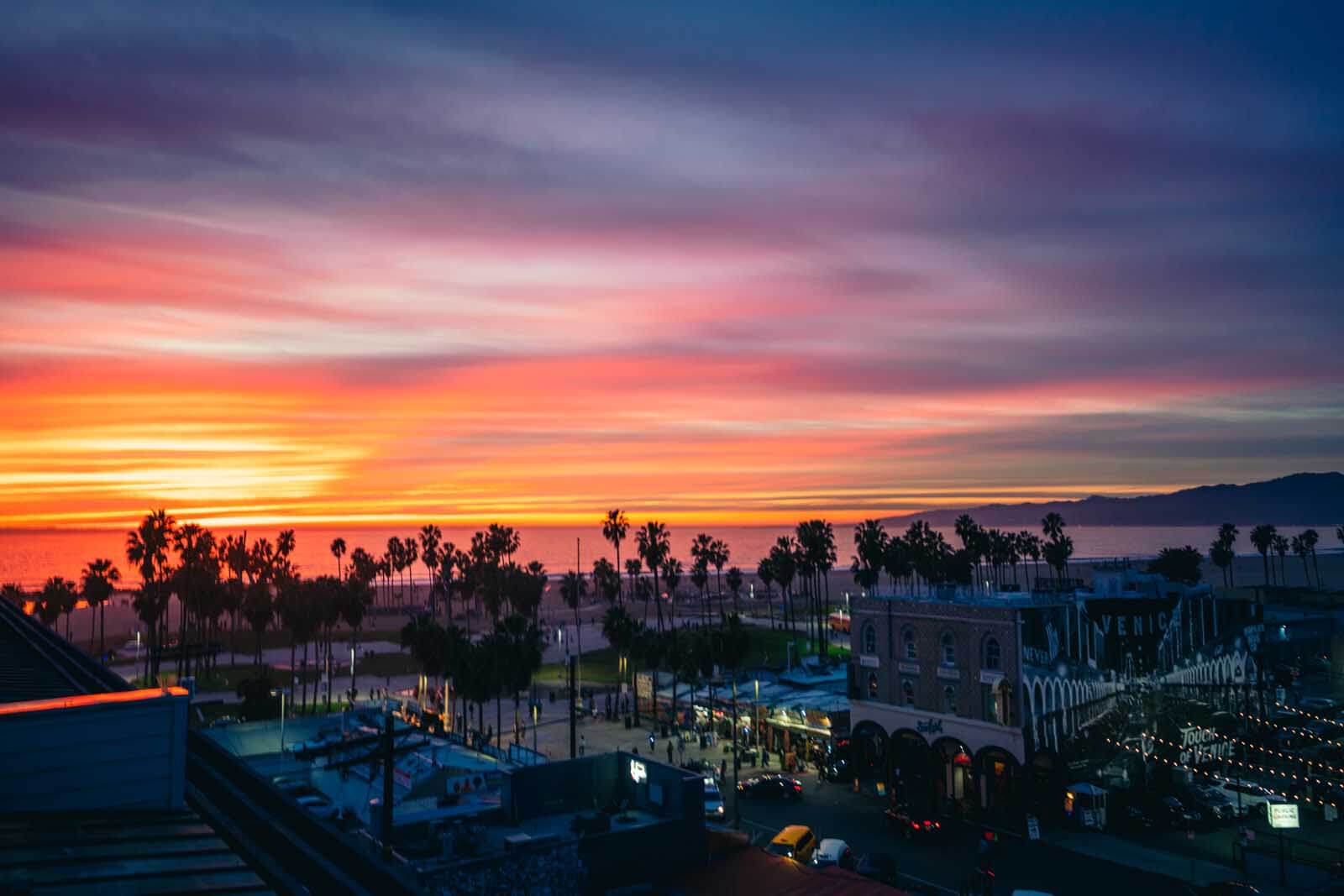 To finish up your 3 days in Los Angeles, settle in for rooftop drinks in Venice Beach. The High Rooftop Lounge is located in Hotel Erwin, and is the ideal spot for watching the sunset over the ocean. They offer a great selection of cocktails, and the menu includes food like burgers and pizza. Grab a drink, find a spot, and enjoy the atmosphere.
The Venice Whaler is an institution in the area, and you can pair an ice-cold beer or margarita with dishes like fish tacos while taking in the scenery.
You can stay at either of these spots for dinner, or head over to Felix Trattoria. This is a fancy Italian restaurant on Abbot Kinney where pasta is the specialty. Felix Trattoria is the place to go if you are looking for a more formal and sophisticated dinner, and a great way to end your weekend in Los Angeles.
Extra Time on Your Weekend Trip to LA?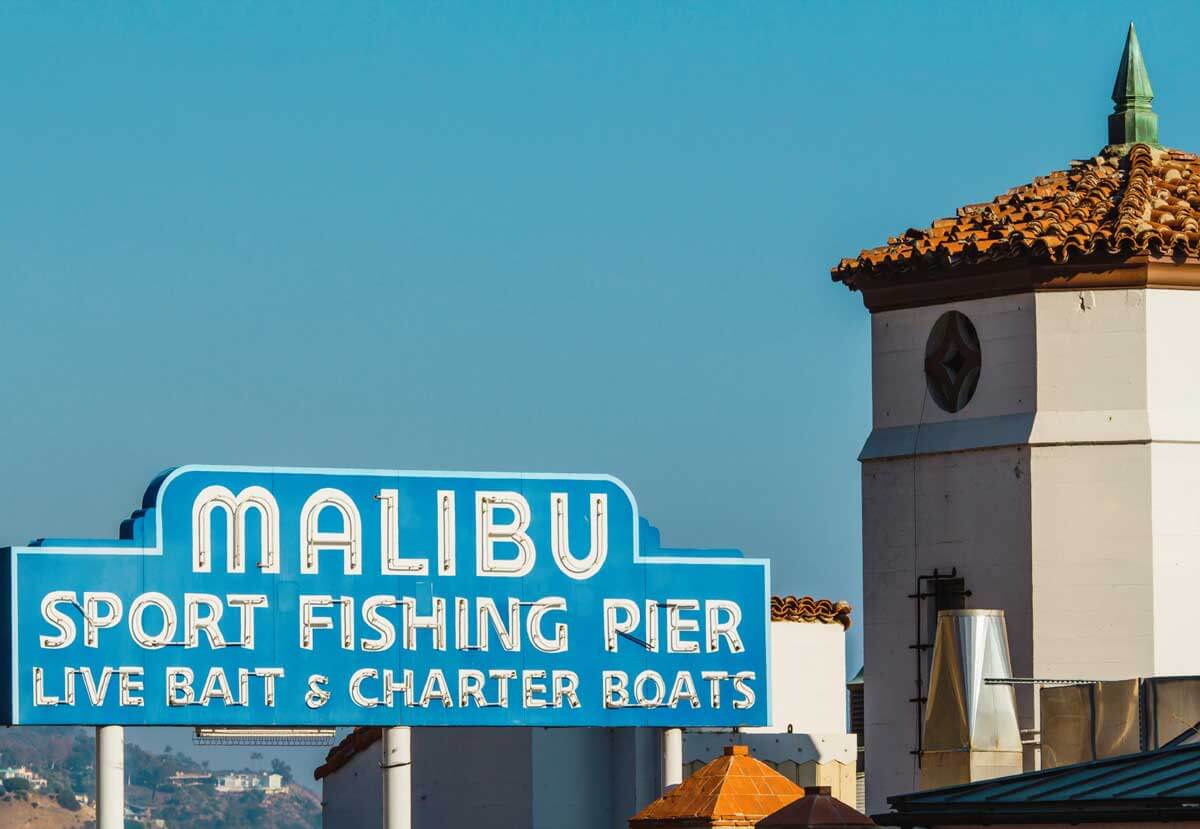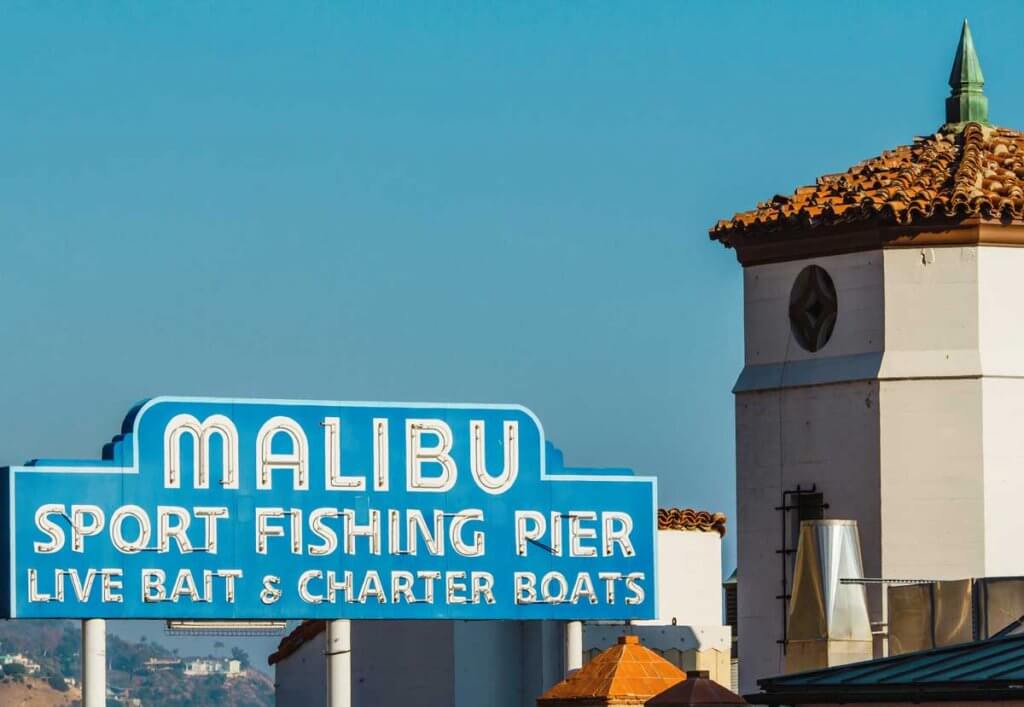 If you have extra time during your weekend in Los Angeles, there is no shortage of activities to dive into. Los Angeles has an excellent selection of museums to check out when you're visiting the city.
The Broad and MOCA are both art museums where you can spend a couple of hours walking the exhibits.
Tapping into the Hollywood theme, the Academy Museum of Motion Pictures and Grammy Museum are awesome places to learn more about film and music.
Getting a little bit out of Los Angeles, you can drive up the coast towards Malibu to spend the day. This has to be one of the most scenic stops on the California coast and there's no shortage of cool things to do in Malibu either.
More Fun Things to do on your weekend in Los Angeles Itinerary:
Where to Stay During Your Weekend in Los Angeles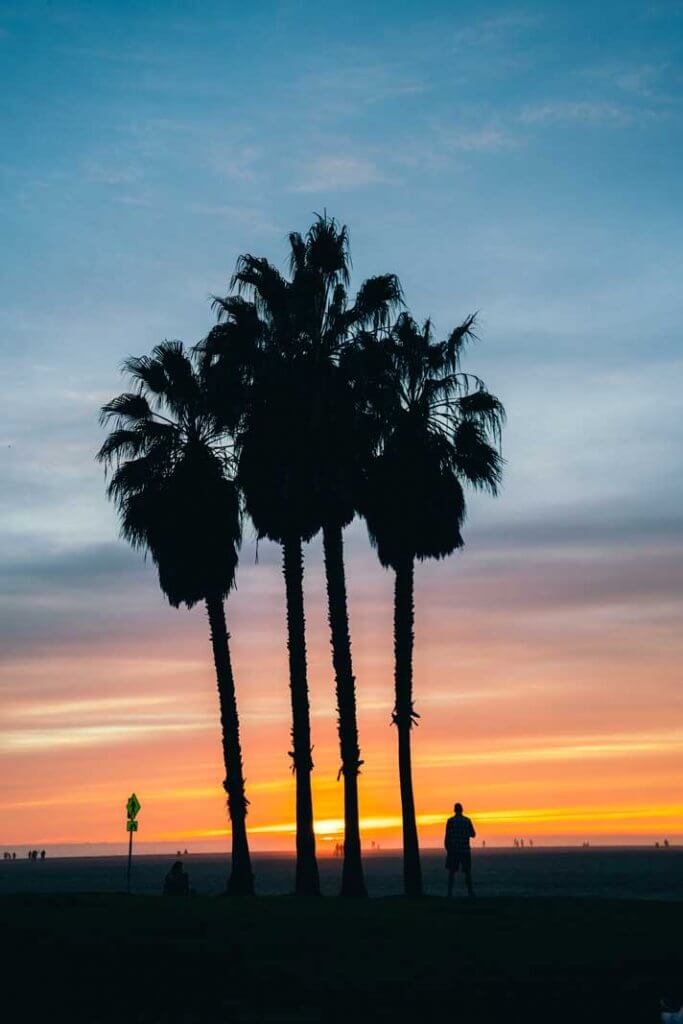 For spending 3 days in Los Angeles and exploring around, you might as well stay near the beach which is why we recommend booking one of our hotel and accommodation options in either Santa Monica or Venice Beach since it's a great place to end up every night and there are plenty of easy options to enjoy breakfast around your hotel area if you decide to customize or slightly tweak your Los Angeles itinerary.
Plus if you're traveling without a car, there are plenty of metro stops in both Santa Monica and Venice Beach to connect you to all the activities on your weekend in Los Angeles.
The Kinney Venice Beach is a contemporary hotel has everything you need including a cool outdoor pool and, bar funky room decor, and a really great location in Venice Beach. They do have a self-park parking lot for guests for an additional $20 a day. Book here.
Hotel Erwin is a beautiful, oceanfront boutique hotel happens to also be the venue of the best rooftop bar in Venice Beach featured on this guide. The contemporary rooms have their own terraces plus they have fun amenities for guests like coolers you can borrow for a beach day. Book here.
Venice V Hotel is located along Venice Beach and the boardwalk next to the skatepark, this gorgeous oceanfront not only has a great location but is pet-friendly, with rooms with ocean views, offer great amenities like rental moke cars, bikes, and surfboards, complimentary loaner beach towels. Book here.
The Georgian Hotel is one of the more charming hotels in Santa Monica, this historic 4-star beach hotel dates back to 1933 and was dubbed Santa Monica's First Lady built in a beautiful combination of Romanesque Revival and Art Deco aesthetics. This history of the hotel alone is fascinating, having also been home to a speakeasy during the prohibition that attracted many of Hollywood's biggest stars. Stay in one of their 14 ocean-facing suites with incredible sunset views. Book here.
Shutters on the Beach is a gorgeous 5-star, oceanfront hotel that has everything you want out of a California vacation, access to the beach, a pool, and restaurants on-site, a great location, and a spa. Not to mention there are poolside cabanas you can lounge around at all day. The rooms are refined and decorated in a luxury coastal cottage style, some even with fireplaces and private oceanfront terraces and balconies. Book here.
---
How many days do I need for Los Angeles?
How many days do you need for Los Angeles? That totally depends on what you want to do, at a minimum you'll want at least 3 days in Los Angeles, if you have the flexibility you can easily do 5-7 days in Los Angeles too.
When is the best time to visit Los Angeles?
When is the best time to visit Los Angeles? You're in luck as this is a great year-round destination. To avoid crowds the best time to visit LA is March through May and September through November. The summers are very popular in Los Angeles, especially around the coastline and beaches.

And something to keep in mind is that the months of May and June are nicknamed "May Gray" and "June Gloom" due to the dense fog and marine layer this time of year.
Can you travel in LA without a car?
You can absolutely travel in LA without a car, although you'll want to plan ahead. You can use the Metro rail lines and bus options throughout Los Angeles, which is also the most affordable way to get around Los Angeles. Just cushion extra time in your Los Angeles itinerary for transportation as sometimes the public transportation options aren't always on time or reliable.
---
Enjoyed this guide for how to spend 3 days in Los Angeles itinerary and weekend in Los Angeles guide? Bookmark for later or share below on Pinterest!