Looking for things do in Rochester, NY? You've come to the right place! Whether you're already planning on spending a weekend in Rochester or looking for some inspiration for places to visit in the Finger Lakes region of New York, this guide will cover all of the exciting attractions in the city highlighting the great food, drink, arts and culture, and historic landmarks found in Rochester.
Not to mention, you're just a hop and skip away from many of the incredible places to visit in Upstate New York including the award-winning wine region of the Finger Lakes, some of New York's most impressive waterfalls, and some of the most scenic drives the North East has to offer.
Better yet, Rochester is packed with incredible things to do, history and cultural landmarks, and is known for quite a few things!
Known as both the Flower City and Flour City, Rochester was one of America's first 'boomtowns' famous for its flour mills along the Genesee River. In the middle of the 19th century, Rochester's nickname changed from Flour City to Flower City as at the time it had the world's largest seed company.
In recent years, the nickname rings true as the other flower reference has to do with the parks by famed landscape architect Frederick Law Olmsted (of Central Park fame in NYC) who helped with Rochester's 'legacy of beauty' in particular Highland Park where you can find North America's largest display of lilacs. Each year for over a century, Rochester also hosts its annual Lilac Festival to celebrate its 'flower' heritage!
Rochester, NY is also known as The World's Image Center for not only being the birthplace of amateur photography thanks to Rochester resident George Eastman for inventing and marketing the Kodak #1 camera in 1988 who's factory was here in Rochester. In addition to Kodak's whopping success and making photography accessible to just about anyone, Rochester also gets their 'image center' reputation for being home to Xerox and Bausch and Lomb optics company.
New York State is well known for women's historical figures including Rochester resident Susan B. Anthony, the most famous suffragist whose life was dedicated to social reform.
And Rochester was also home to the Father of the Civil Rights movement, Frederick Douglass, the famed abolitionist orator called Rochester home from 1847-1872, the longest he'd reside anywhere during his lifetime as well as being interred at Mt. Hope Cemetery along with Susan B. Anthony.
And Rochester's history of course was heavily influenced by its famous waterways including the Genesee River which runs directly through the city with three colossal and dramatic waterfalls, Lake Ontario just to the north, the Erie Canal running along the city's borders connecting Rochester to the booming commercial agriculture history in the Midwest, to the nearby Finger Lakes.
As you can see, historically and culturally, Rochester has been a significant city in the United States' development and continues to be an incredible destination to visit to this day. So without further ado, here's how to spend an ultimate weekend in Rochester hitting up some of the city's best attractions.
Things to do During a Weekend in Rochester
Museums in Rochester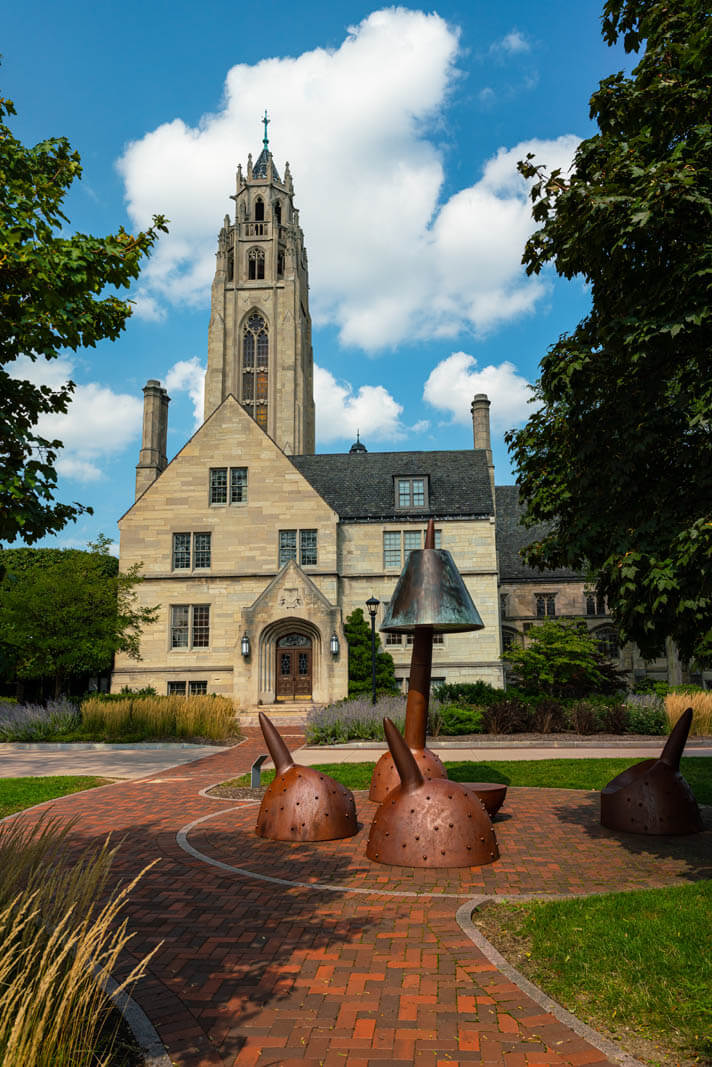 Without a doubt, one of the best things to do in Rochester, NY is to visit some of the impressive (if not all) museums the city has to offer. With so much history and being a cultural hub. The arts and culture scene here is a part of the city's DNA. Rochester is home to multiple great museums and institutions to check out in addition to being named one of the most arts vibrant communities in the country by the National Center for Arts Research!
So let's dive into a few of the top Rochester attractions and museums to check out that gives this city the cultural recognition it deserves.
Memorial Art Gallery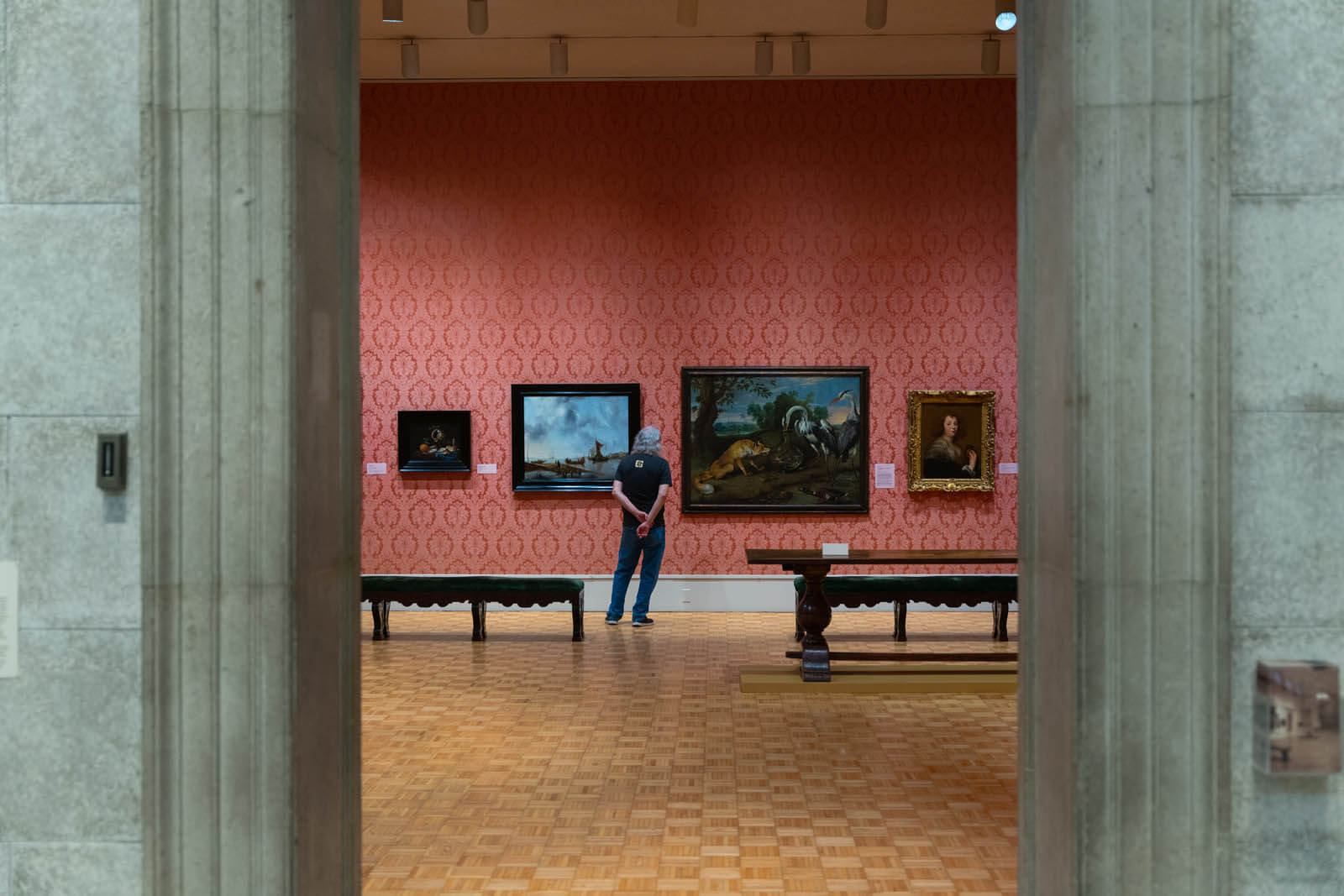 Without a doubt, one of the best things to do in Rochester is spend a few hours admiring the collection of artwork at The Memorial Art Gallery, also known as MAG. The museum is a part of the University of Rochester displaying a collection of artwork that spans thousands of years of history and creativity.
You can find local and contemporary artwork including works by world-renowned artists like Yayoi Kusama, Andy Warhol, and local artist and activist Shawn Dunwoody. There's also a dynamic collection of antiquities and masterworks from nearly every significant period of art history.
Some of the most famous artists' work you can find on display here include Rembrandt, Cézanne, Monet, Matisse, Homer Winslow, Norman Rockwell, and Georgia O'Keeffe to name a few of our favorites that we saw while exploring the collection of more than 12,000 works on display.
Don't miss the sculptures outside of the museum too. What we particularly loved about this museum was it's dense collection of great works throughout history while also not being overwhelming like other huge museums. What I mean is that of course the MET in NYC is one of the best museums in the world, but you can't exactly see it all in one visit. By spending a few hours you can really experience the impressive collection here without walking away regretting you didn't have enough time to properly explore.
George Eastman Museum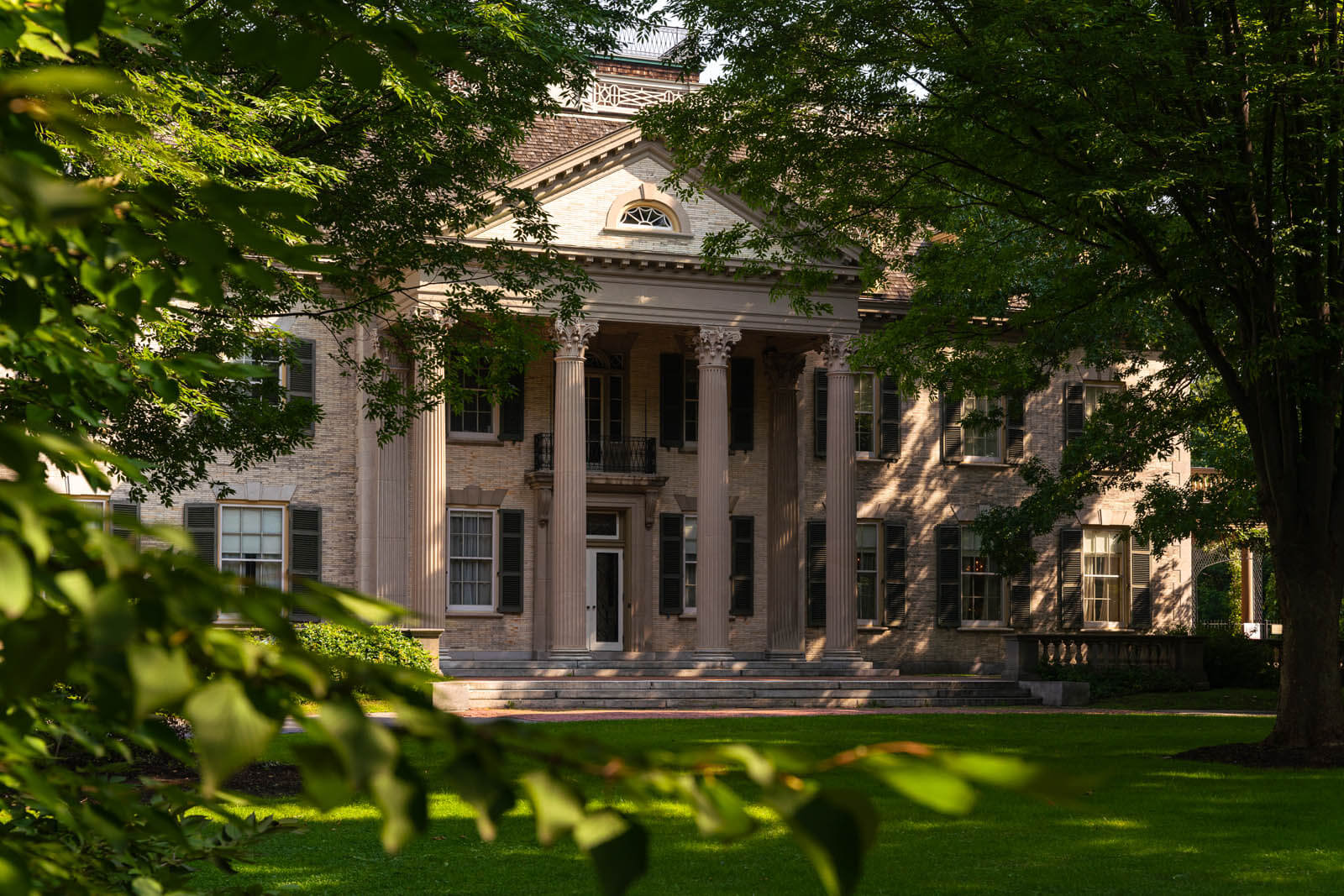 For all the photographers out there, this is one of the best things to do in Rochester! The impressive mansion that houses the George Eastman Museum is the world's oldest museum dedicated to photography and one of the oldest film archives on the planet.
Set in the former mansion of the father of the "Kodak Moment," George Eastman, who was also a well-known philanthropist and inventor and marketing genius behind the Kodak camera that made photography accessible to the general public as well as being the founder of the Eastman Kodak Company.
The mansion itself is an impressive National Historic Landmark. The Colonial Revival home was built from 1902-1905 and was Eastman's primary residence up until his passing in 1932.
Today, visitors can walk through the collection of over 400,000 photographs and negatives that date back to the invention of photography to today and nearly 30,000 motion picture films that makeup one of the best film and photography archives and conservation in the world.
Visitors are also encouraged to enjoy a mansion tour of the home whether you do it in person or virtually as well as the outdoor terrace and gardens.
The museum and grounds of the mansion are without a doubt one of the most iconic Rochester attractions worth spending time enjoying and learning about not only the history of film and cinema but also about George Eastman himself, the man who historically changed and impacted the landscape of photography all across the globe.
ARTISANworks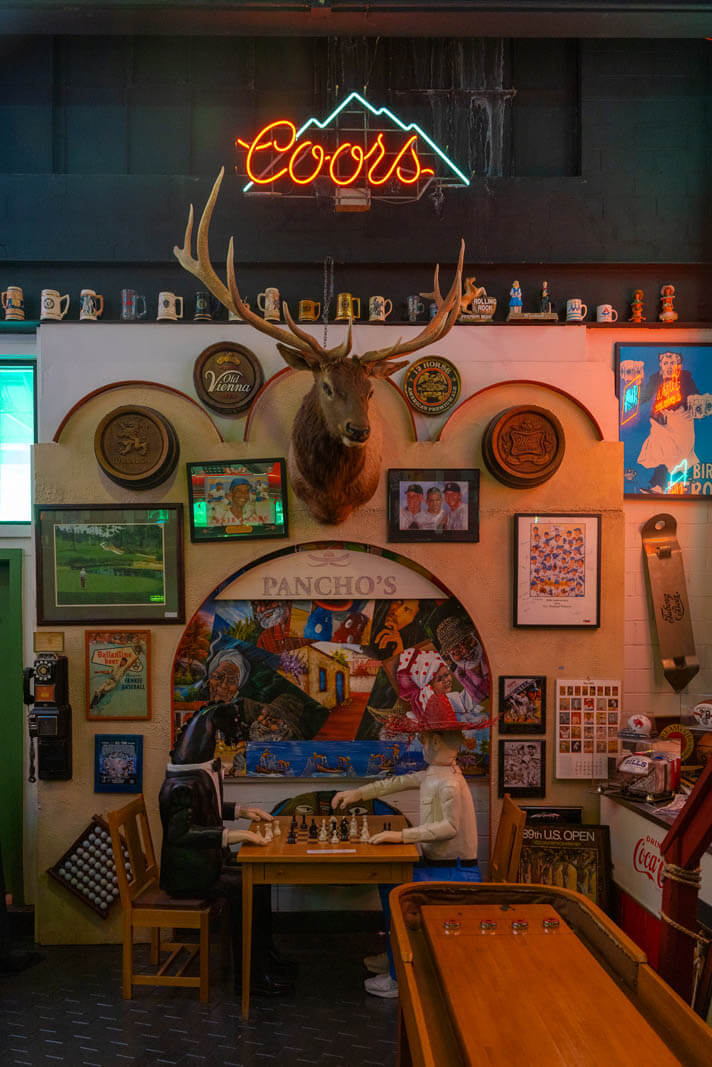 One of the most unique things to do in Rochester is spend time exploring the hidden rooms, nooks, crannies, and endless spaces in this 40,000-square-foot warehouse turned art gallery. ARTISANworks uses every single square inch of this giant space, from floor to ceiling, to display its eclectic collection of artwork in themed rooms and areas.
Beyond being a place you can get lost in for hours just looking at every interesting artifact, artwork, gizmos, and gadgets on display here you can also attend one of their many events they host including drag brunch shows! Or if you're looking for a unique venue for an event, they rent the space out.
The Strong Museum of Play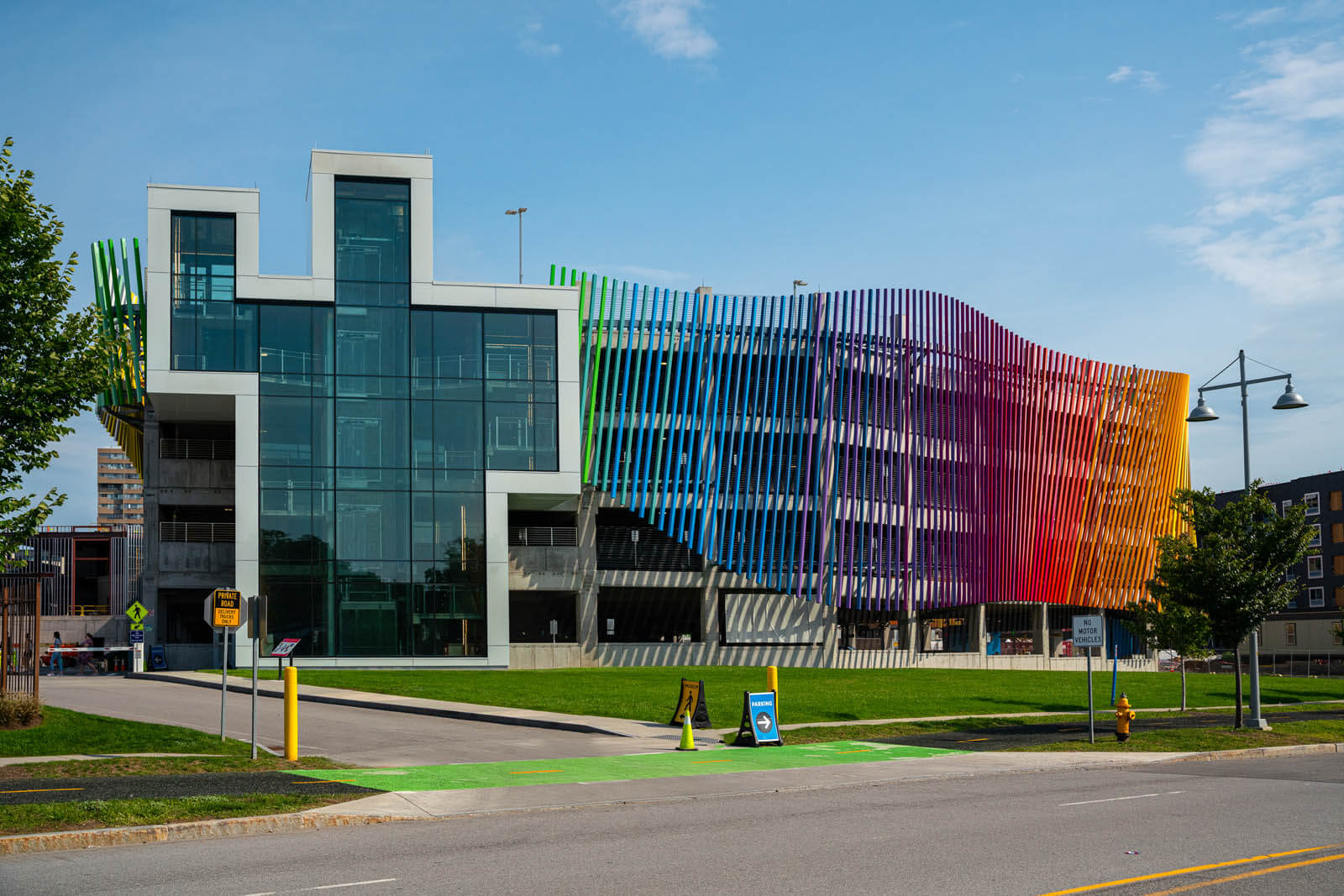 For families and kids at heart, one of the most fun things to do in Rochester is spend hours at the Museum of Play! One of the largest museums of it's kind, the Strong Museum of Play has collections and interactive exhibits devoted to the study of play, toys, and games!
Exhibits and collections include comic books, train rides, video games, storybooks, famous television shows, and more where you can explore the world of all things imagination and fun as a kid! The Sesame Street and Berenstain Bears exhibits make you feel like you're in the world of these beloved childhood classics.
The museum also houses the largest indoor butterfly garden in the state of New York with thousands of butterflies!
For the adults, you'll love the 1980s arcade or all the toys on display here from your youth including anything and everything from old-school board games, Atari, and American Girl Dolls in the Toys Hall of Fame or take a whirl around the World Video Game Hall of Fame including legendary game inductees like The Legend of Zelda, Dance Dance Revolution, and Pac-Man to name a few plus dive deep into the history of video games!
The museum suggests you have at least three hours to thoroughly enjoy and explore the museum, unfortunately, we didn't have time to visit this trip but it's on our list for our next weekend in Rochester! Keep in mind there is a paid parking lot too. Museum guests will want to bring their parking ticket with them so they can get it validated and pay the museum visitor rate for parking.
Historic Sites in Rochester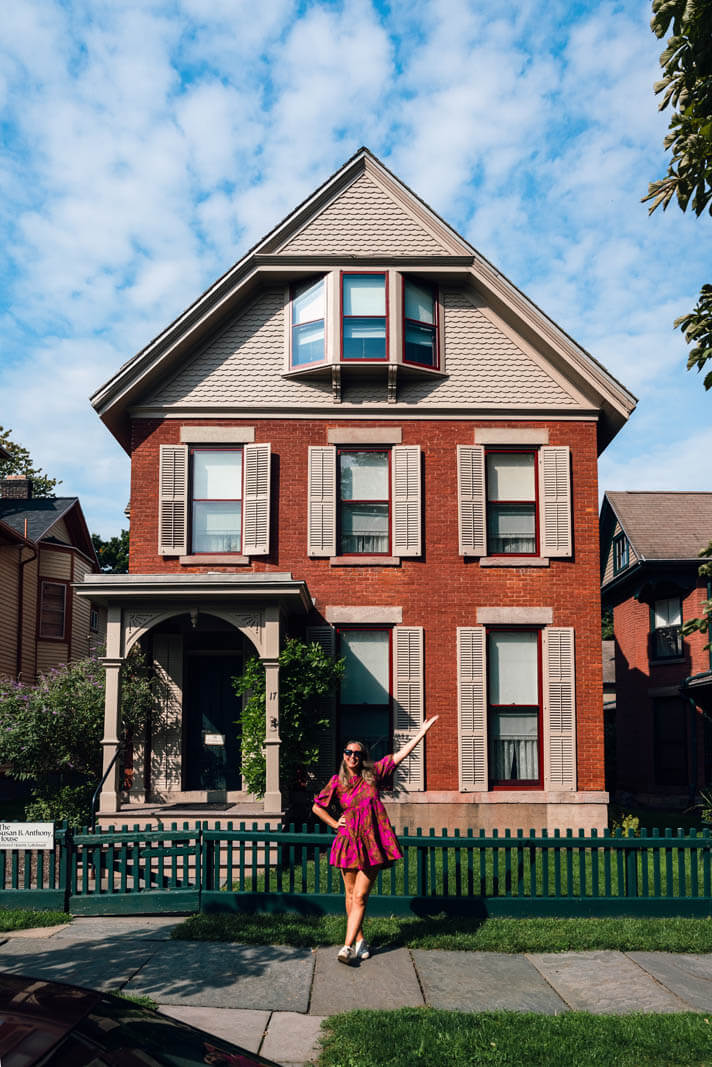 Rochester is steeped with history and historic figures. While a few of the things to do in Rochester mentioned throughout this guide could definitely fit in this section, these are a few historic Rochester attractions specifically around the Women's Rights and Civil Rights movements tied to the city.
Susan B. Anthony House & Museum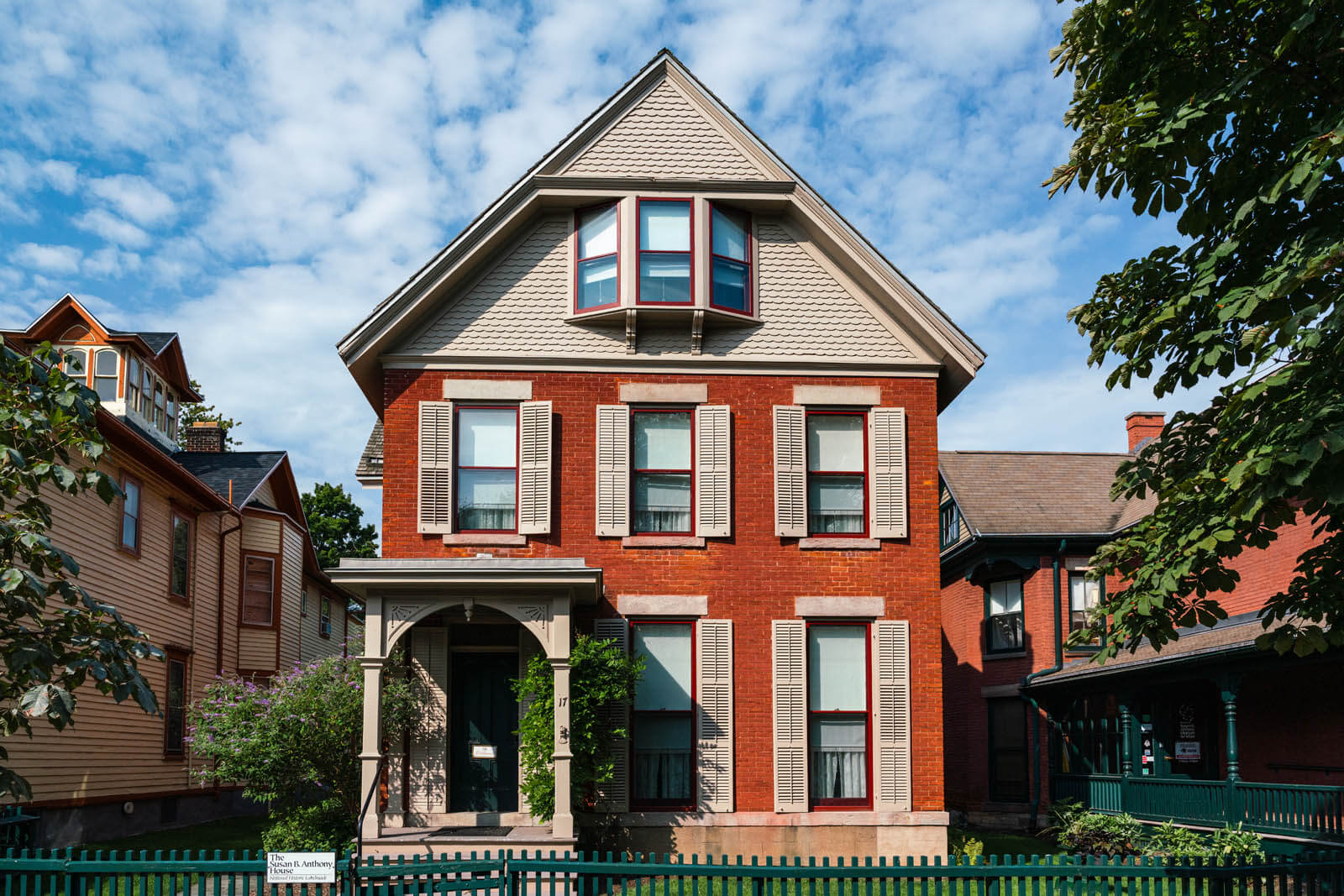 Located at 17 Madison Street in Rochester, NY is the home of one of the most, if not the most, famous figure in the women's suffrage movement in the United States. Susan B. Anthony called this brick house her home for 40 years of her life until her passing in 1906 and was where she was arrested in the front parlor after voting in the 1872 Presidential election.
Her home was the National American Woman Suffrage Association headquarters where she served as president. This is also where she passed away at the age of 86 after giving her legendary speech in Baltimore, Maryland, "Failure is Impossible."
Visitors can enter the home during open hours by booking online in advance (11 AM – 5 PM Tuesdays – Sundays) through the Susan B. Anthony Museum next door at 19 Madison Street on a docent-led tour.
Susan B. Anthony Square & Park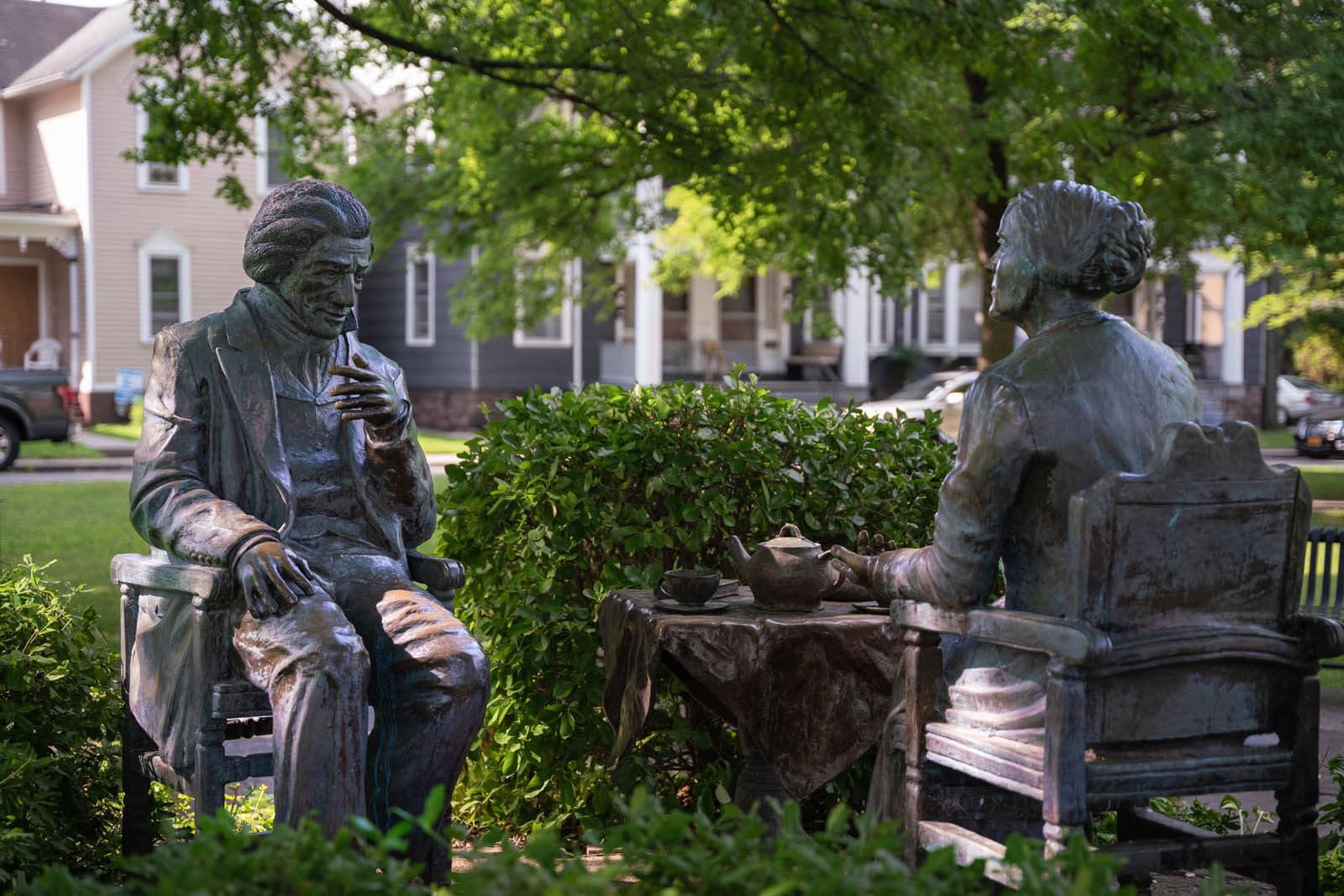 Just around the corner from her home and the site of her arrest is Susan B. Anthony Square and Park where visitors can find the centerpiece of the park and square, a bronze statue called "Let's Have Tea," portraying the friendship and allyship between both civil rights activists Susan B. Anthony and Frederick Douglass.
The two activists who both were abolitionists and suffragists both shared common goals on social reform and civil liberties and rights, even though they famously butted heads a few times.
Taking a stroll or break in the park is one of the best things to do in Rochester after visiting the Susan B. Anthony House and Museum, or if you walk to the 1872 Monument this is also a great break before continuing exploring the historic Rochester attractions mentioned in this section.
1872 Monument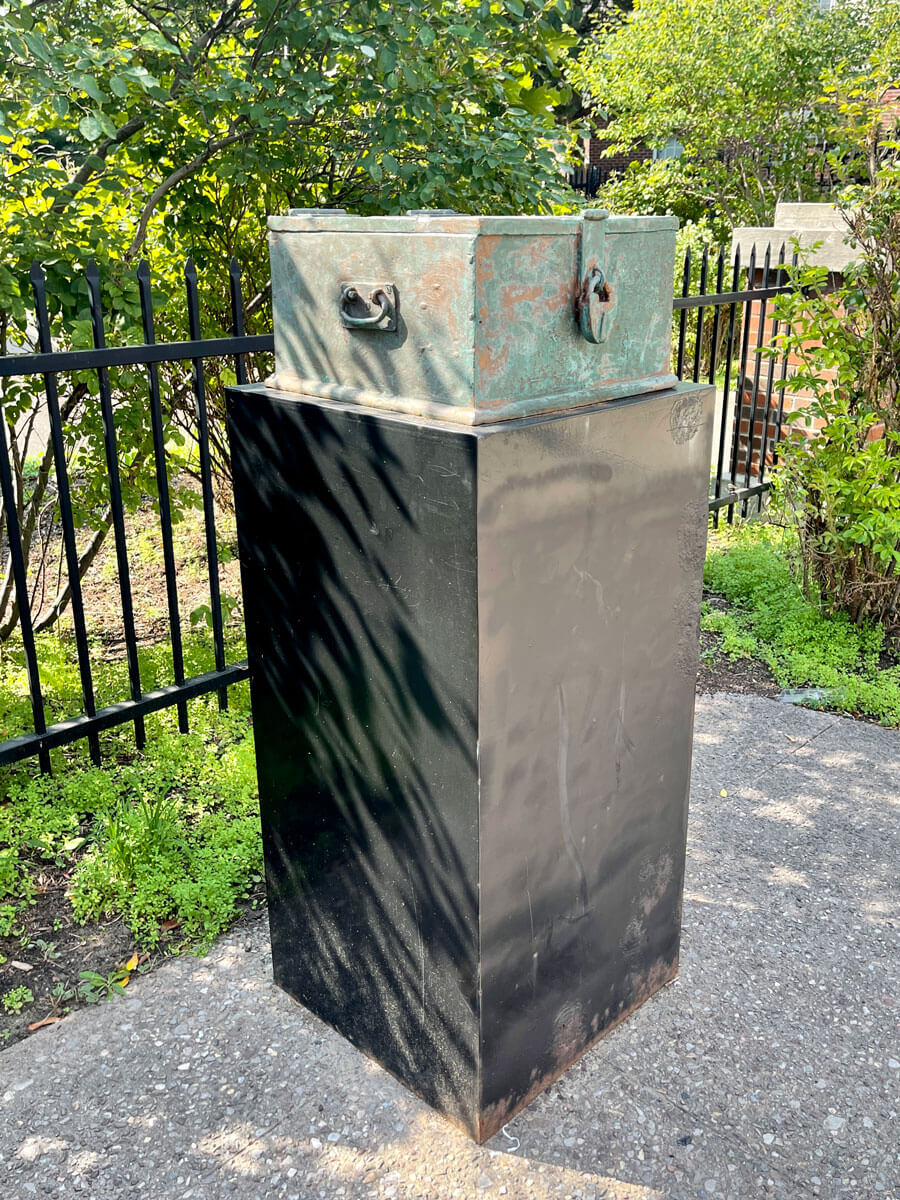 The 1872 Monument marks the location of the 8th Ward polling station in a general store where Susan B. Anthony and 14 other women expressed their right to vote as citizens under the 14th and 15th Amendments in the United States Constitution.
Located a few minutes walk from Susan B. Anthony's home, where she would later be arrested in her parlor for illegal voting is a bronze ballot box and monument that marks her legacy in the women's suffrage movement and this pivotal historic event.
Susan passed away in 1906, 14 years before the 19th amendment was ratified giving women the right to vote. Her years of activism and fighting along the other suffragettes including other New York women's rights advocates Elizabeth Cady Stanton and Lucretia Mott did not live see women get the right to vote, their work paved the way for future suffragists.
While here you can stop for a refreshment or snack at the 1872 Cafe, which is the site of the actual polling station.
Frederick Douglass Monument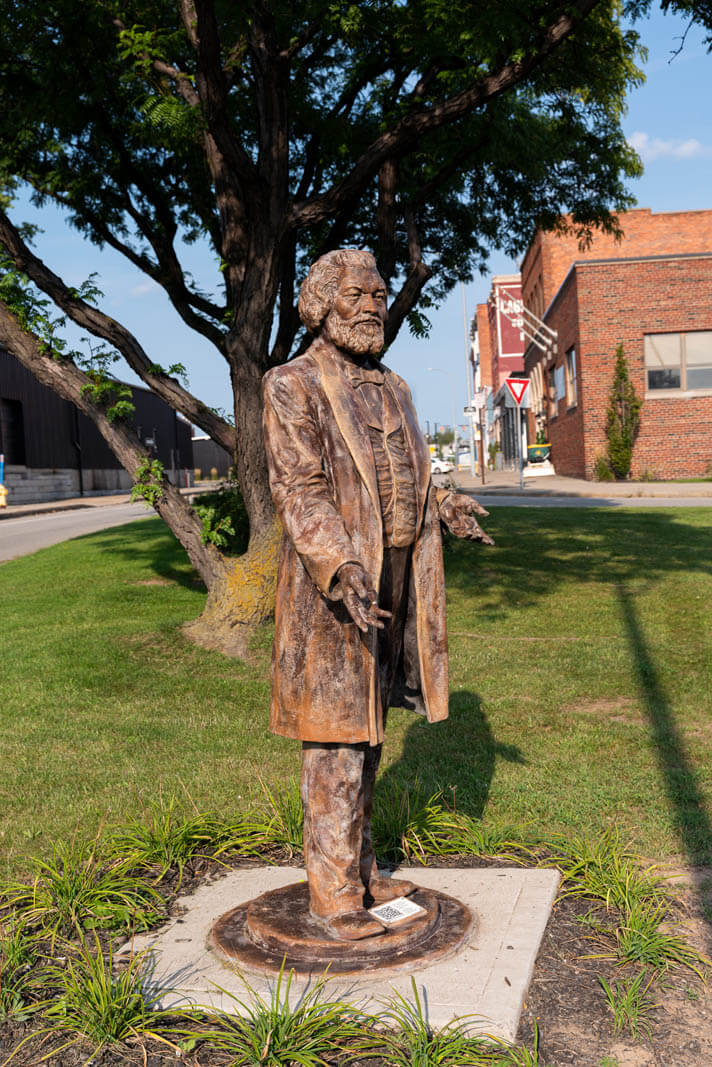 Considered the Father of Civil Rights, Frederick Douglass called Rochester, NY home for around three decades (1847-1872) after escaping slavery in Maryland in 1838. Douglass was an abolitionist, orator, and publisher as well as a conductor on the Underground Railroad who hosted and housed runaway slaves in his own home and supported the women's suffrage movement alongside Susan B. Anthony.
Near Mt Hope Cemetery, where he is interred along with other Rochester residents like Susan B. Anthony is the Frederick Douglass Monument in Highland Park honoring Douglass' life and work near the former site of his home.
After his passing, he was the first Black person in the country to have a public statue to memorialize his life and accomplishments.
Visitors can take a self-guided Frederick Douglass walking tour through Rochester tracing significant sites to his life and work around the city marked by 13 replica statues.
Mt. Hope Cemetery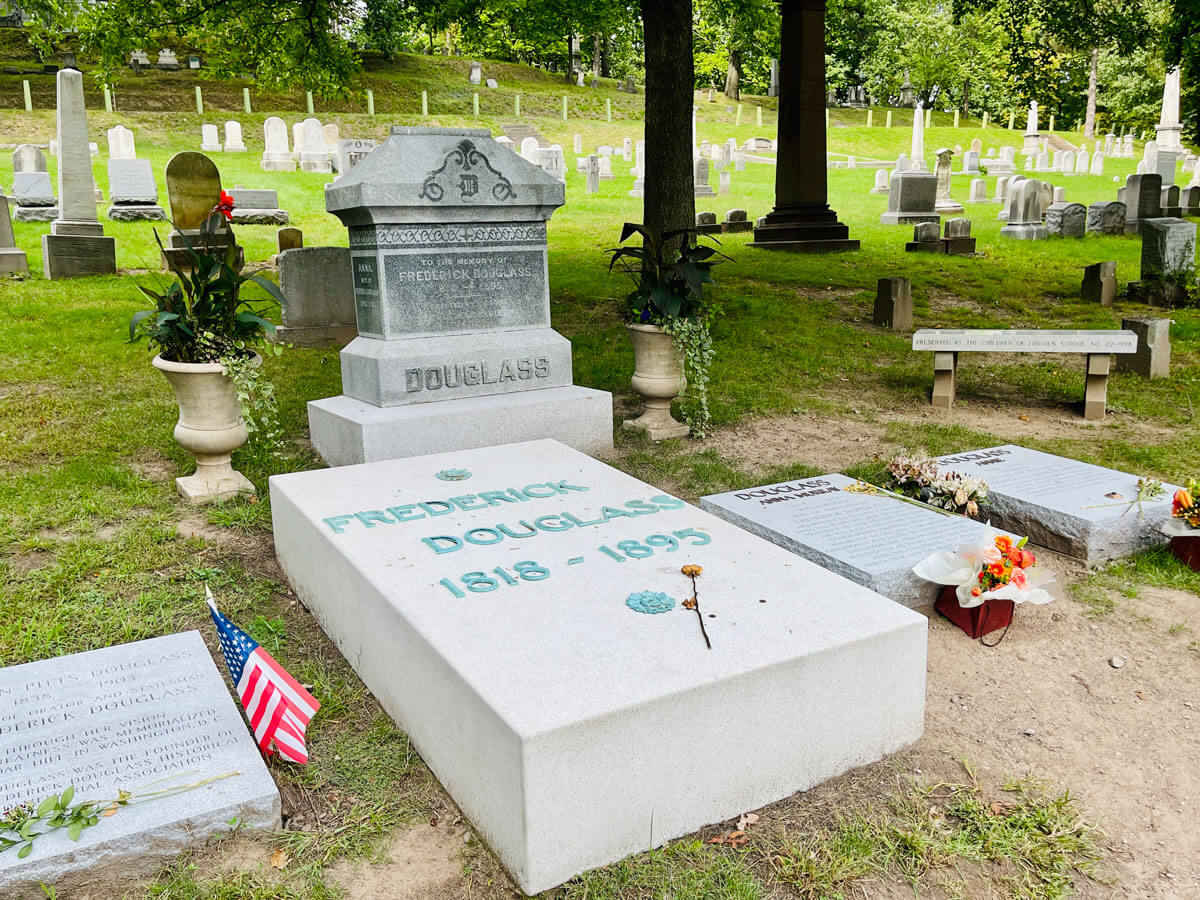 Another historic Rochester attraction and landmark is the Mt. Hope Cemetery, the first municipal cemetery in the United States founded in 1838 located near Highland Park.
The 196-acre cemetery is also a beautiful example of Victorian-era cemeteries of the US and home to the final resting location of both Susan B. Anthony and Frederick Douglass, the two most visited sites in the cemetery.
More Rochester Attractions
Rochester Waterfalls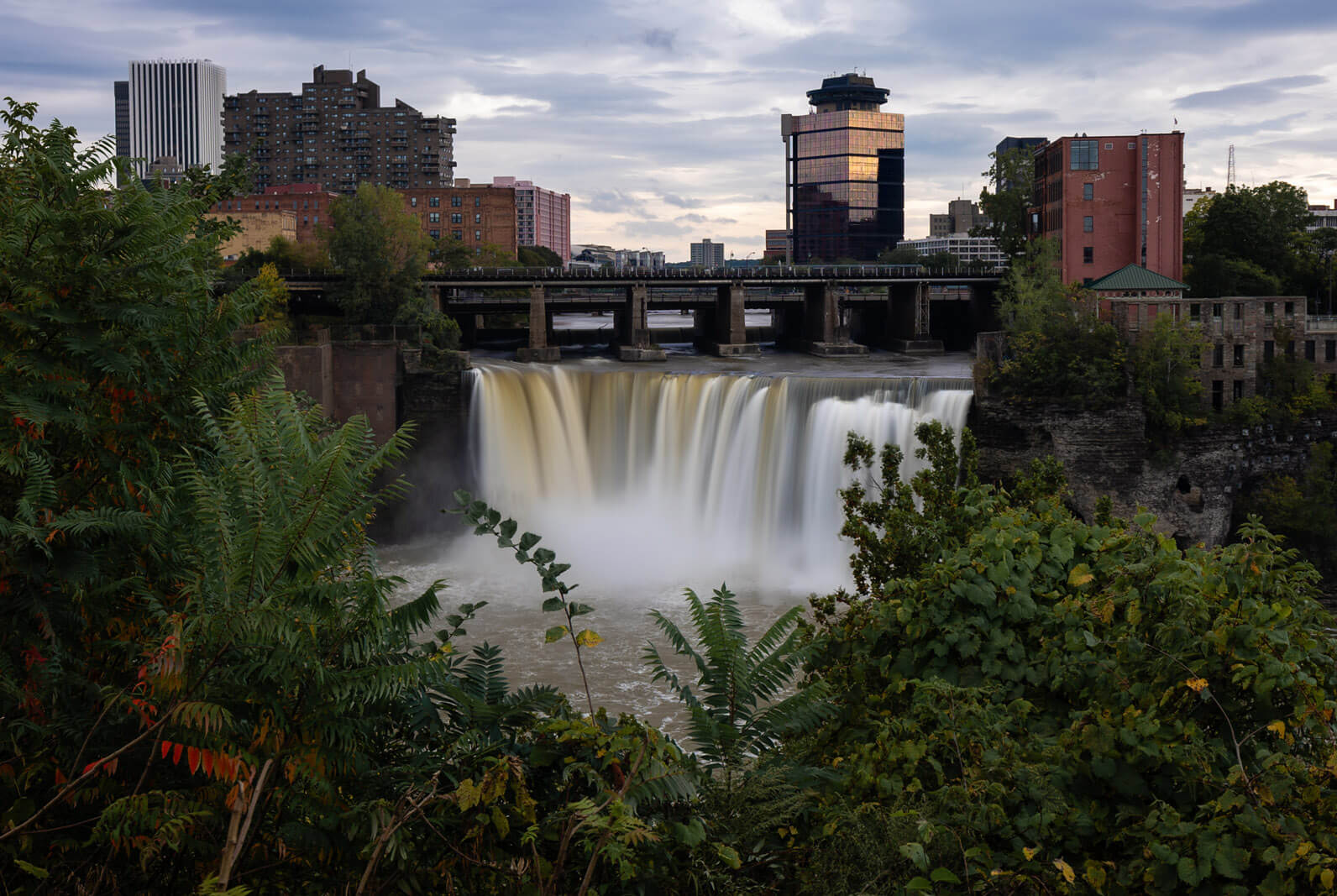 You can't cover all the things to do in Rochester without mentioning the grand waterfalls of the Genesee River! Rochester is home to some of the most impressive waterfalls in the Finger Lakes, and that is saying something because the region is full of hidden waterfalls in the glens and gorges, numerous state parks with trails full of waterfalls, and even roadside waterfalls.
In Rochester, NY there are three voluminous falls on the Genesee River, the most impressive being High Falls which drops 96 feet and is the tallest of the three. High Falls is located in the heart of downtown and served as a location of the city's industrial development as they used hydropower from the waterfall to fuel electricity for the flour mills along the river. Even to this day the plunging surge of water is used to produce hydroelectric power!
Visitors can view High Falls from the Pont De Rennes pedestrian bridge and along the High Falls Terrace Park (which was temporarily closed on our visit in September 2022). Another excellent viewing location is from the rooftop at the Genesee Brew House for anyone looking for a beer break!
Located about two miles away is Lower Falls, which is an impressive 85-foot drop! The best viewing area for the falls is at Lower Falls Park.
And last but not least, Corbett's Glen is the third of the waterfalls and natural Rochester attractions located in the town of Brighton. Visitors can view the falls along the boardwalk at a deck viewing area.
Mansions of East Avenue Historic District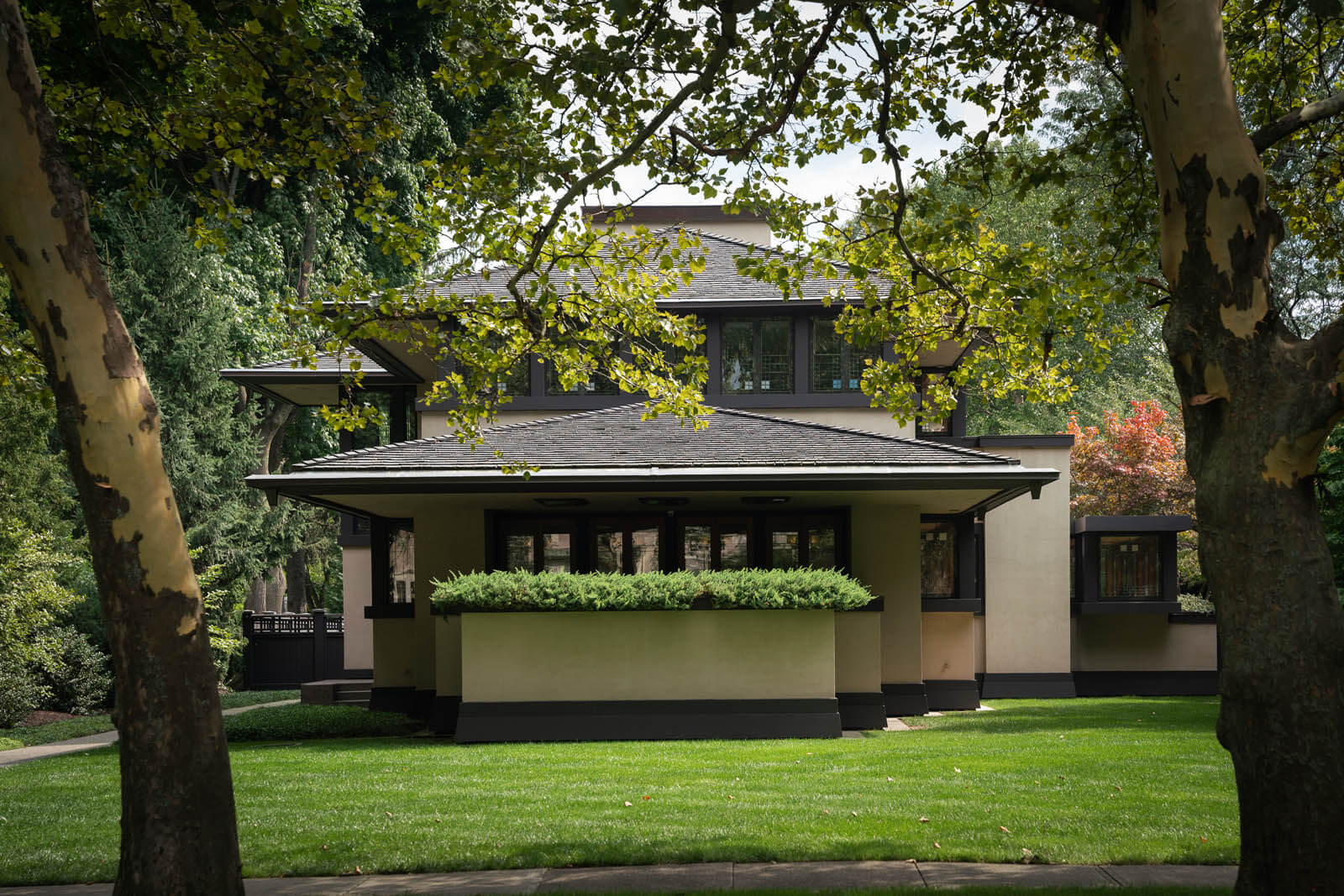 One of our favorite things to do in Rochester is to get in the car and drive up and down the streets along the East Avenue Historic District which is home to one gargantuan mansion after another!
Down East Avenue, which is also home to other Rochester attractions and historic 19th and 20th-century mansions like the George Eastman Museum, are the giant historic homes of Rochester's elite wealthy class. Even the homes on the side streets off of East Avenue here are impressive and HUGE.
You'll spot architecture styles like Second Empire, Italianate, Queen Anne, Gothic Revival, Neo-Classical, and Tudor to name a few examples in the historic district. And if you're a fan of Frank Lloyd Wright's work you can find the Edward Boynton House (16 East Blvd) which is a classic example of Wright's prairie style homes!
While some of these historic mansions have been converted into museums and divided into multiple luxury units, there are some to this day that remains single-family homes!
If you love architecture and admiring historic mansions, you have to drive around this neighborhood!
Park Avenue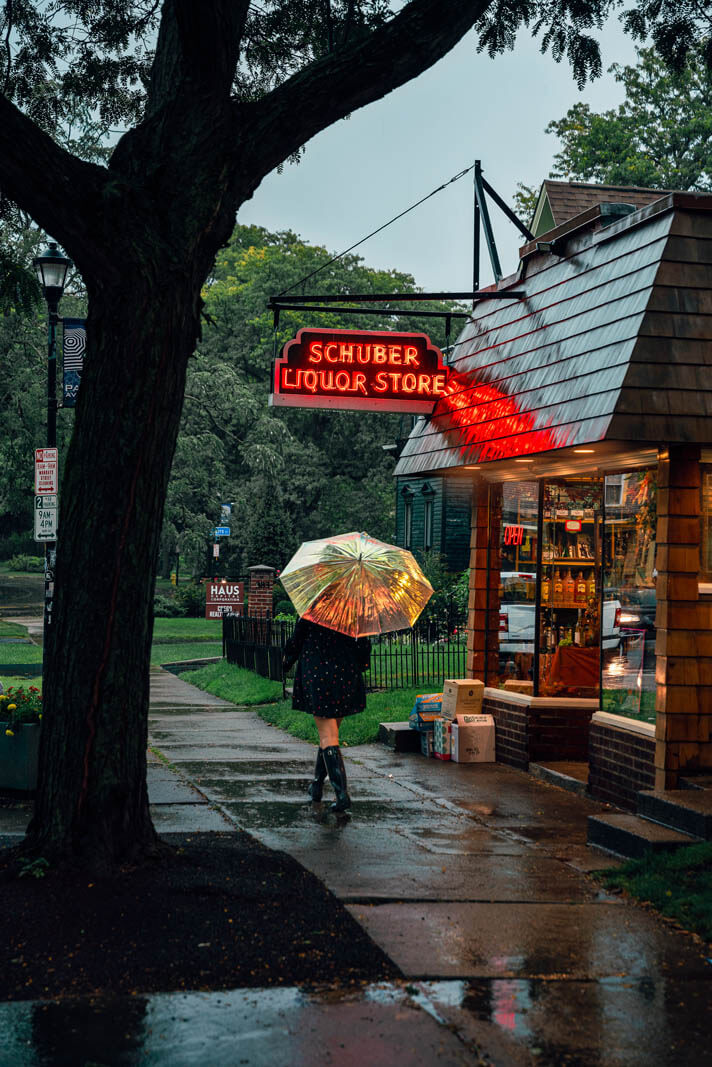 Another cool area to explore full of fun things to do in Rochester including great shops, restaurants, bars, and pretty houses is Park Avenue.
We mostly drove Park Avenue making a quick stop to snap a photo, but there are plenty of places to dine and walk around here. One place that we saw attracted a huge weekend crowd was Jines Restaurant, which is an upscale eatery that looked popular among the weekend brunch crowd.
Another spot, especially if you're looking for a great souvenir or gift from your weekend in Rochester, is Stever's Candy. This family-owned and operated candy shop has been a local favorite since 1946 with sweet treats like salt water taffy, fudge, fruit truffles, and other delicious confectionaries.
Lamberton Conservatory at Highland Park
Located in Highland Park is another one of the best things to do in Rochester, visit the Lamberton Conservatory, a site that dates back to 1911! Inside the conservatory, you'll find a collection of tropical and desert plants from climates all over the world and the resident turtles and tortoises.
You'll find collections of carnivorous plants, tropical flowers, cacti, and even seasonal exhibits that are changed several times throughout the year so no two visits are the same.
If you have time, be sure to also take in the beauty of Highland Park, where Lamberton Conservatory is located within, which was designed by famed landscape architect Frederick Law Olmsted, the same mind behind Central Park and Prospect Park in New York City.
Warner Castle and Sunken Garden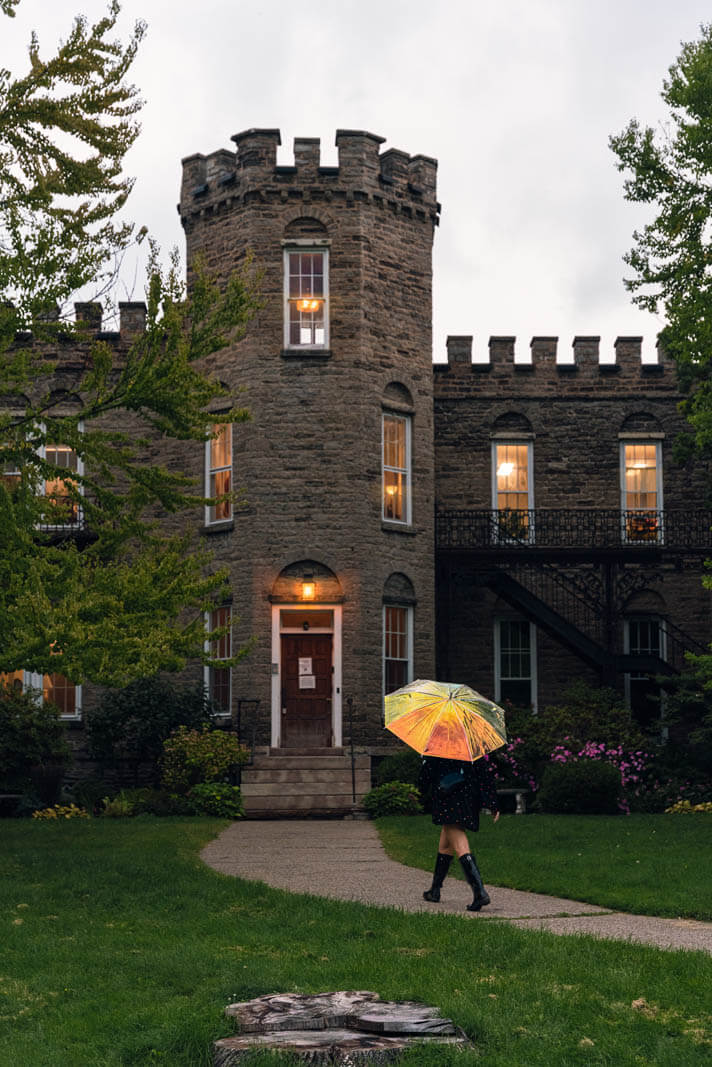 Did you know there's a castle in Rochester? Warner Castle, another landmark inside Highland Park, built in 1854 and used as a private residence until 1951. The castle itself is a replica of a Scottish Lowlands castle.
While you can't go inside the castle, you can definitely have a 'Kodak Moment' outside of it and the public is welcome to make their way behind the castle to visit the Sunken Garden.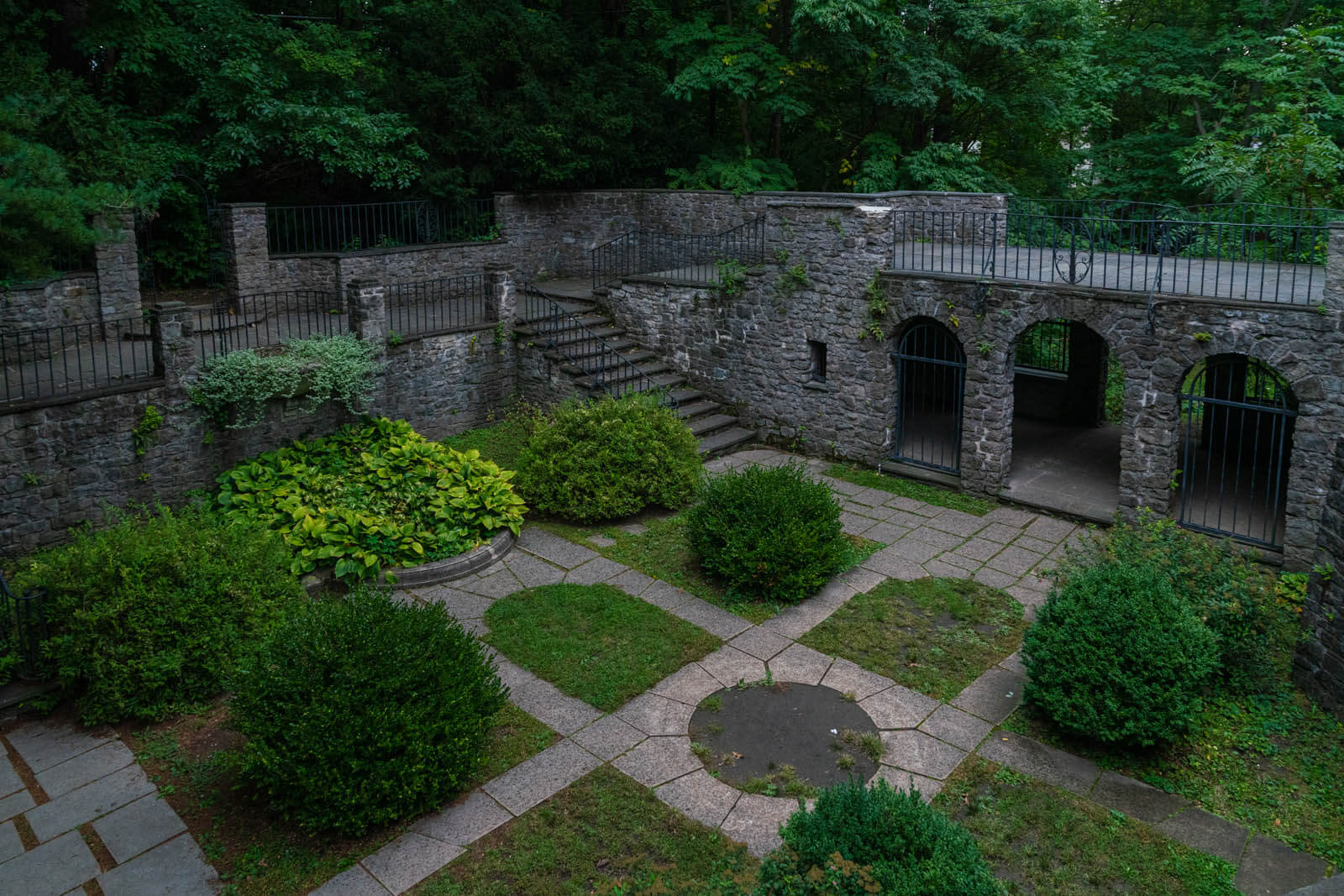 This is one of the more hidden and unique things to do in Rochester, the Sunken Garden which was added to the estate in the 1930s to add a little more whimsy to the space, has beautiful stone and gated structures sunken in the ground that have become a popular wedding photography spot and quiet retreat for those visiting Highland Park.
You don't need a lot of time here, but this is definitely a hidden Rochester attraction worth seeking out especially if you're already visiting the Highland Park area.
Little Theatre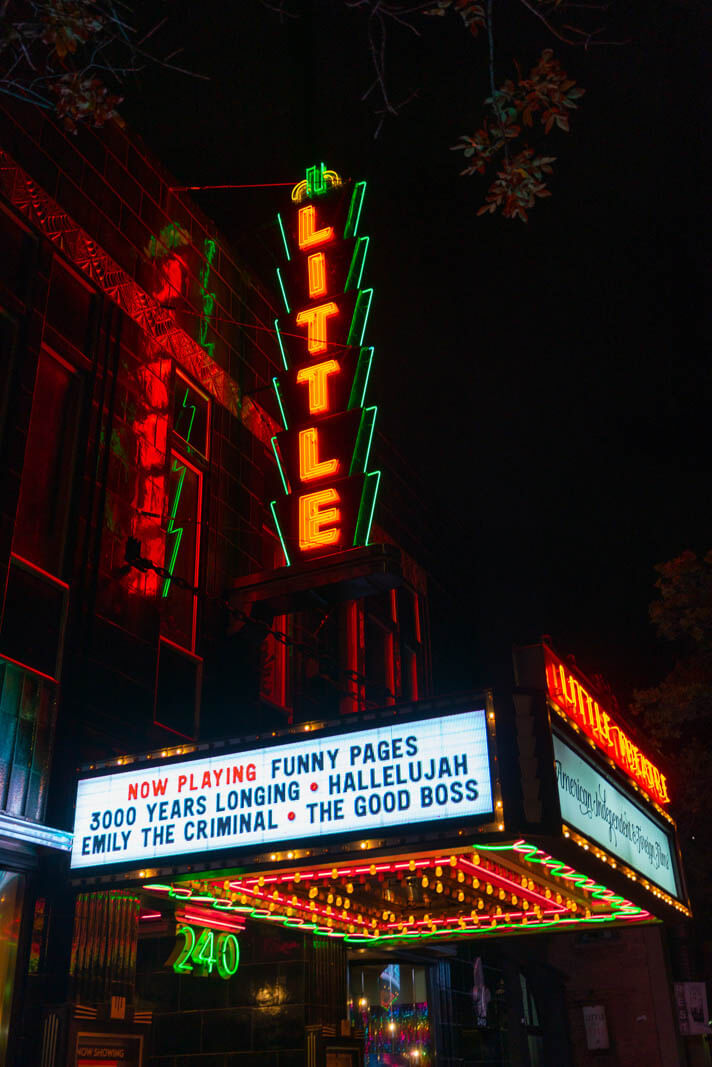 If you're looking for something fun to do in Rochester consider checking out a movie or show at Little Theatre on East Avenue! Also known as 'The Little,' this historic 1929 theatre is one of the oldest active movie theatres of its kind in the country built to show more indie or eclectic films in a 'small theatre' as an alternative the big venues and theaters showing the new motion pictures with 'talking.'
These were meant to be small venues vs the big movie theaters and the Little Theatre still holds true to its original purpose.
You can't miss the eye-catching art deco theatre and its marquee on East Avenue. If you need a bit of a relaxing break from all the sightseeing around the best things to do in Rochester, consider seeing a show here!
There's also a cafe on site with food and drinks plus art exhibits here too.
Cat Cafe!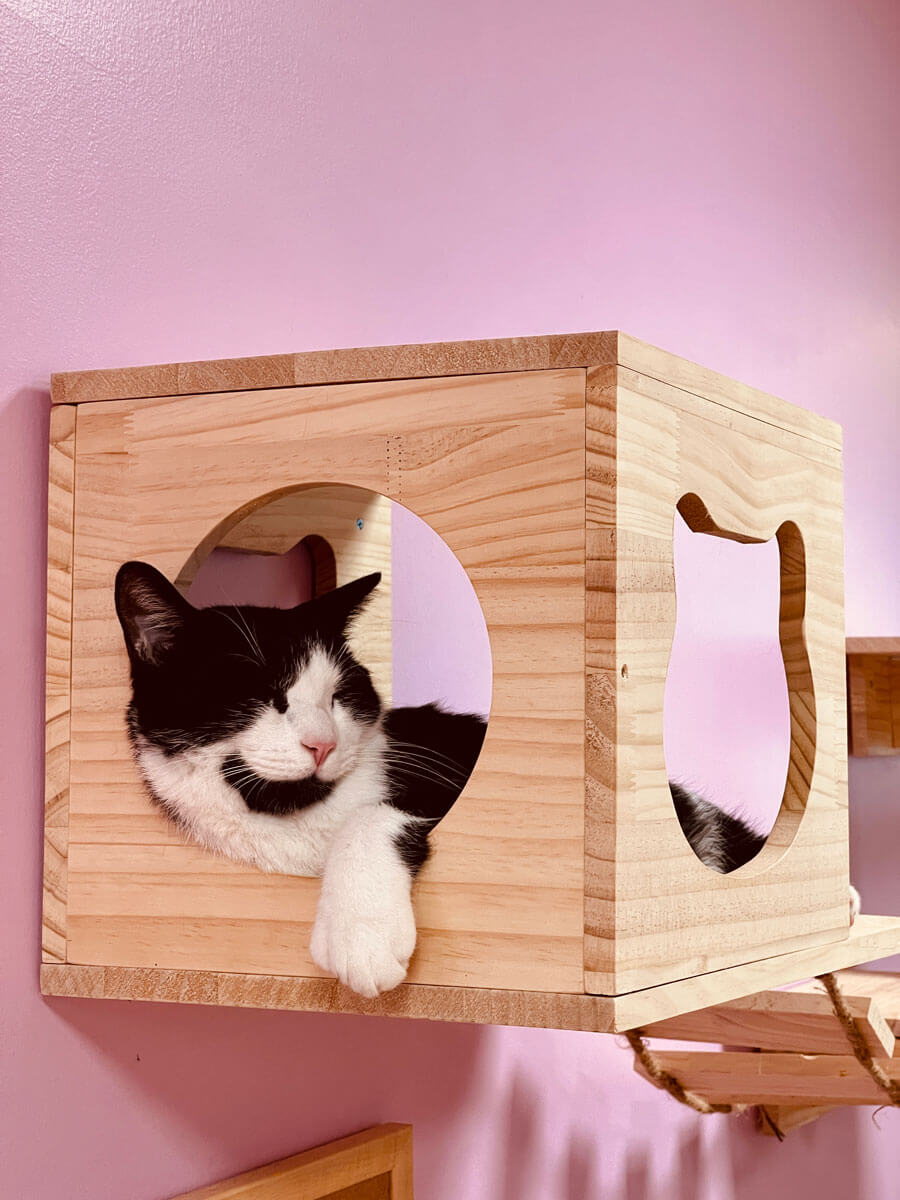 One of the most purrfect things to do in Rochester is pay a visit to The Pawsitive Cafe on East Avenue, a charming cat cafe! After living in South Korea and traveling around Japan, we fell in love with cat cafes. You can grab a drink and snack and walk around and pet the house kitties.
Many of the cat cafes in the United States, including this one, use their cat cafes to help kitties find forever homes through adoption. That being said, a few of the kitties here are resident cats and aren't available for adoption, but there are plenty of cats that are!
To visit, you will need to book your admission in advance. There are options like spending 30 minutes in the cat cafe or special events like yoga with cats, movie night with the cats, or board game night with the cats you can also choose. Your admission goes towards care of the cats until they are able to be adopted.
Keep in mind they are closed Tuesdays and Wednesdays.
Strasenburgh Planetarium
One of the things to do in Rochester we regrettably missed that is high on our to do list for our next visit is go to the Strasenburgh Planetarium, which is a part of the Rochester Museum and Science Center.
Learn about the beauty beyond earth in outer space in one of the educational planetarium planet shows, laser shows, or star shows! A few years ago we went to our first rock and roll laser show in a planetarium and it was so FUN, the Strasenburgh Planetarium has several different rock laser shows including Pink Floyd, Radiohead, The Beatles, Led Zepplin, Dave Matthews Band, and even 70s and 90s music themed laser shows.
Check out their schedule of events online or visit the Planetarium Box Office to see the shows during your visit.
Rochester Public Market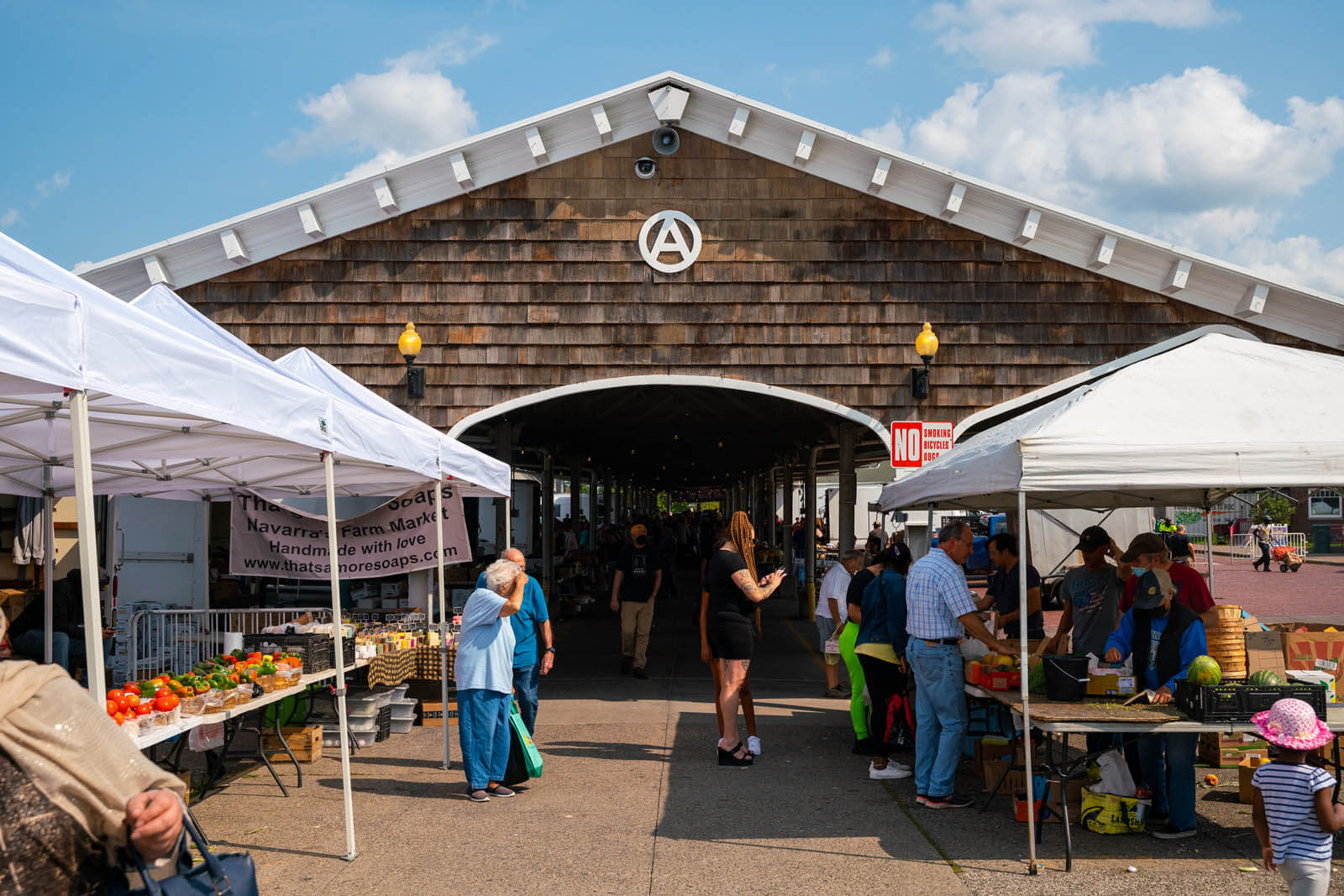 One of the most popular things to do in Rochester on Tuesdays, Thursdays, and Saturdays is pay a visit to the Rochester Public Market! This public market is open year-round, so it doesn't matter what time of year you're visiting. The earlier you visit the better as locals sell their farm fresh produce, and other local products like honey, wine, and more!
This market has been around since 1905 and has hundreds of vendors plus cafes and small shops that surround the market site that are open during market hours to check out too.
Be sure to do a lap around the different vendors, nibbling your way through the market and don't miss out on trying one of the famous empanadas here!
Where to Eat & Drink in Rochester
Genesee Brew House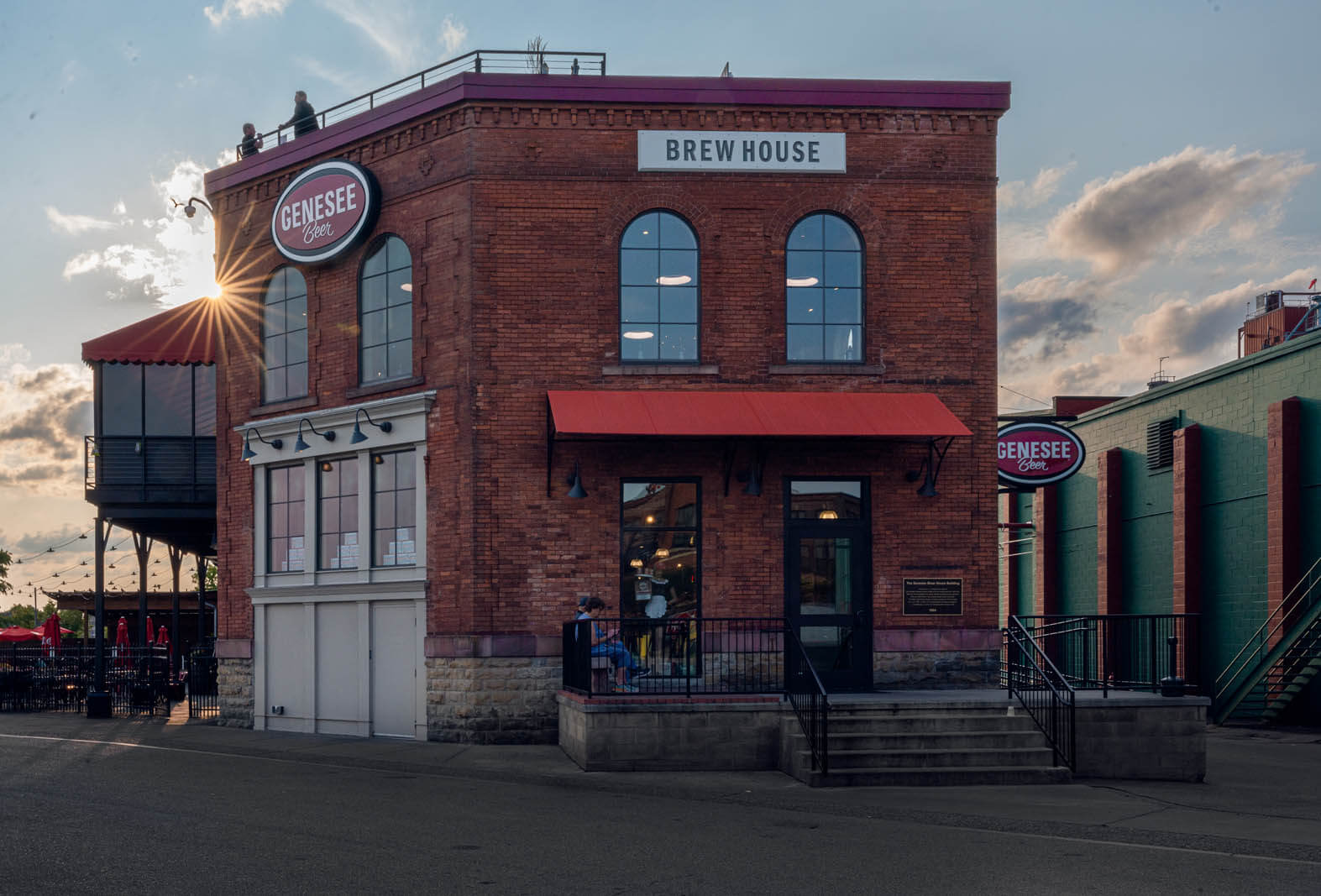 Time to visit one of the oldest and continuously operating breweries in the United States, home to your Granddad's favorite beer, or at least growing up in the Midwest, Genesee is known as a 'grandpa beer' along with Schlitz and Old Milwaukee.
One of the best things to do in Rochester is to visit the Genesee Brew House, the historic brewery founded in 1878 that made their famous brews like the Genny Light and Original Cream Ale.
Now that I've talked about 'grandpa beers' don't let that deter you from visiting. Sure, millennials have a reputation for being beer snobs and we love a good hazy IPA, but the refreshing light lager is a great classic beer to have by the pint. Not to mention, at the Genesee Brew House, which has a tap room on the first floor behind the gift shop, a restaurant on the second floor, and a great rooftop deck overlooking High Falls, has a handful of brews to try!
The Brew House opened in 2012 in a historic building on the campus of the original brewery. Beyond serving up great beer with one of the best views in the city, there's an interactive beer exhibit exploring the history of the brewery and large gift shop selling all kinds of great Genesee merch and beer to take home with you.
If you want to do more than drink beer and at the Brewpub, you can reserve a spot on one of their brewery tours online in advance too.
Brunch & Bowl at Radio Social
Since this is a guide on how to spend an awesome weekend in Rochester, one weekend activity you don't want to miss is brunch at Radio Social! This historic warehouse has been transformed into an entertainment zone featuring 34 bowling lanes, arcade games, and great food!
You can of course visit any time of the week and enjoy their selection of middle eastern food and pizzas, but the weekend brunch here is where it's at! They have a special 'cereal waffle' that changes weekly, during our visit it was a cocoa pebbles inspired waffle that we had to try drizzled with fruity syrup on the top. They also have other great middle-eastern dishes like breakfast hummus (topped with an egg and bacon) and stand-out, innovative dishes like their maple and cayenne-infused bacon. Don't skip out on the breakfast cocktails either!
We are huge fans of games, so having bowling as an option was pretty awesome too and gets you moving after feasting.
Bar Bantam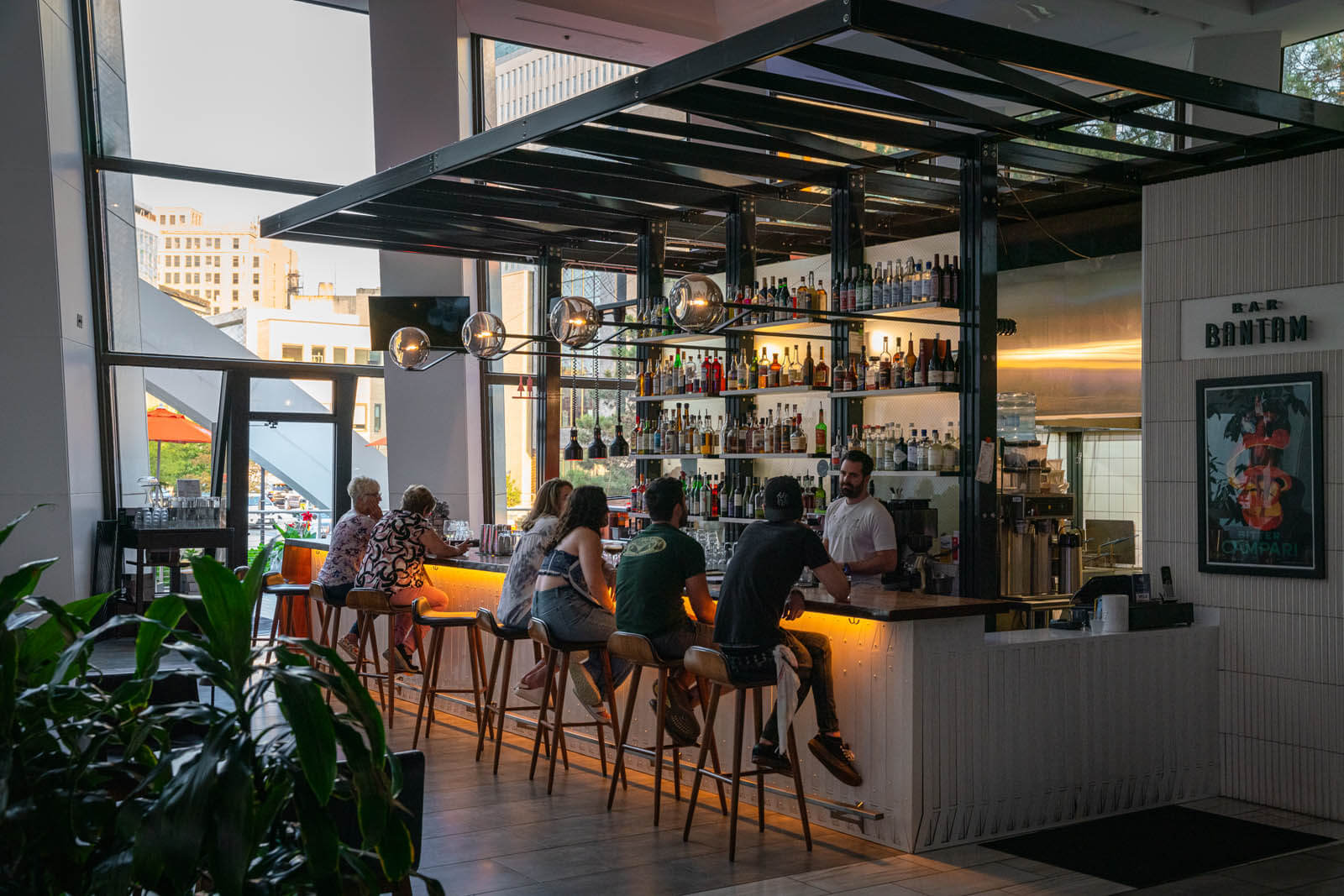 Located in the towering Metropolitan Building's lobby is the sleek bistro, Bar Bantam serving up craft cocktails and selection of small shareable plates and mains.
Bar Bantam is open all day featuring a cafe menu in the mornings and afternoon and come dinner, they offer their evening menu. Stand out dishes during our visit included the watermelon salad with crispy pork belly and crispy fingerling potatoes with baja sauce.
The setting is also nice and great for just cocktails if you're looking for a night cap or pre-dinner drink.
Strangebird Brewing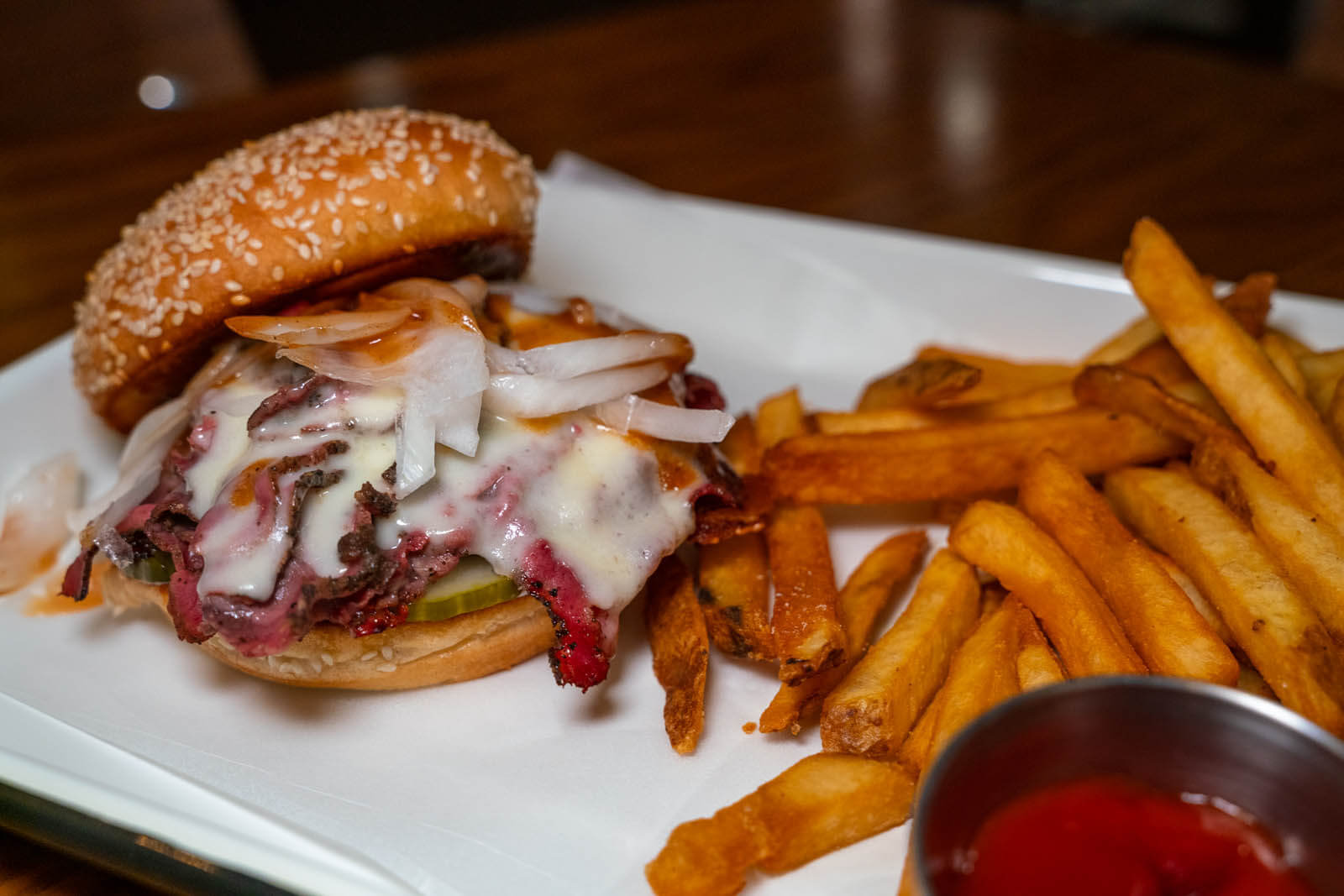 New York State is no stranger to great craft breweries and Strangebird is one of the new kids on the block that's been getting a lot of attention since its opening in 2021 as it was named the 2022 New York State Craft Brewery of the Year.
Inside this industrial chic brewery you can enjoy tastings of their current brews on draft and order some of their brewpub fare like their fried chicken sandwich, burger, or pizzas.
And if you want to take something home with you, pick up one of their 4 packs or 6 packs to take with you.
Living Roots Urban Winery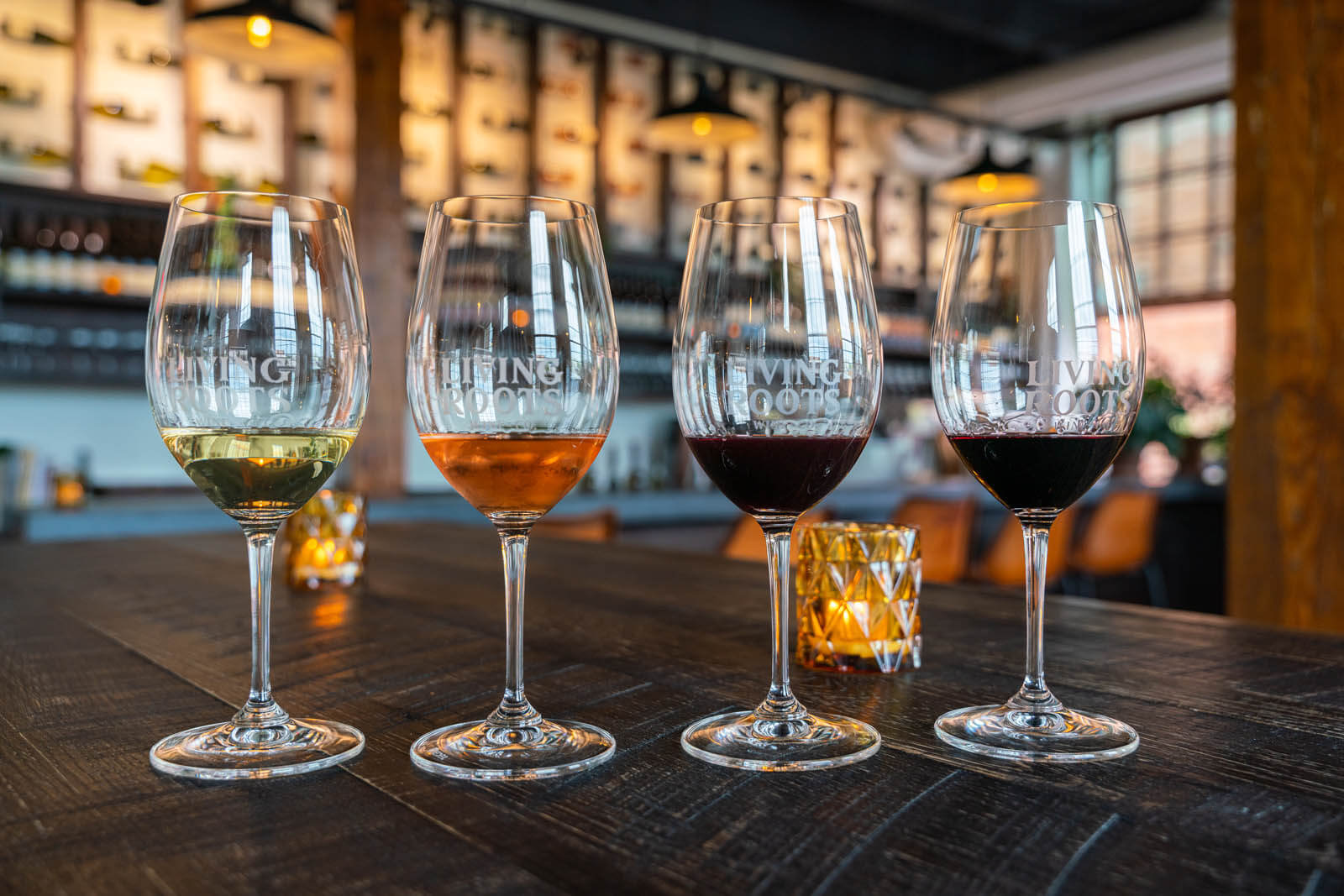 One not to be missed spot during your weekend in Rochester is wine tasting at the gorgeous Living Roots Winery tasting room and urban winery featuring wines from the local Finger Lakes and Southern Australia. Given that you're in the heart of the Finger Lakes you might be wondering what Australian wines are doing here, but it all makes sense when you learn that the husband-wife duo behind Living Roots roots are actually in both regions.
Sebastian comes from a family with six generations of winemaking in the Adelaide Hills area of South Australia and Colleen is from upstate New York. The winery beautifully combines both of their roots and serves up fantastic and a diverse array sparkling, white, rose, and red wines from both regions.
The space is also beautifully designed and perfect for an afternoon tasting with light snacks like a charcuterie spread or items from Oz like kangaroo jerky.
If you find yourself exploring the Finger Lakes region more, be sure to also pop into their tasting room in Hammondsport (coming any day now) or you can try their wines and other wineries of the region at Once Finger Lakes in Penn Yan.
Highland Park Diner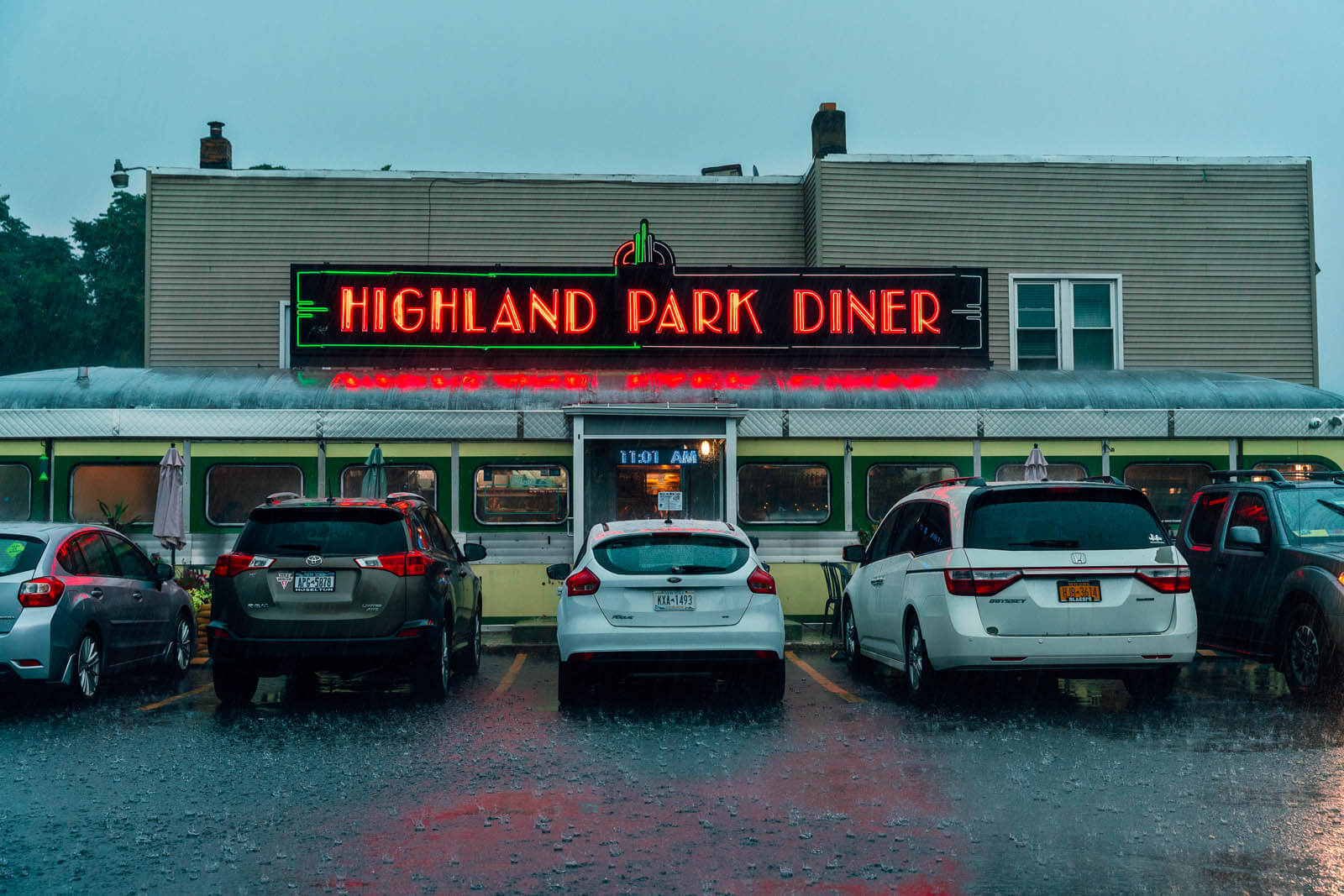 We are huge fans of old-school diners, and Upstate New York is full of them. Before leaving from your weekend in Rochester don't miss having a meal at Highland Park Diner set in a 1940s-era Orleans Company box car! Not to mention the diner is on the Rochester Landmark Society's list of architectural gems too, as it's the only box car made by that company still in existence.
And just like any good diner, they've got an extensive and overwhelmingly large breakfast, lunch, and dinner menu you'll have no problem finding at least 10 things you want to try! Without a doubt, this is one of the most unique things to do in Rochester.
Village Bakery & Cafe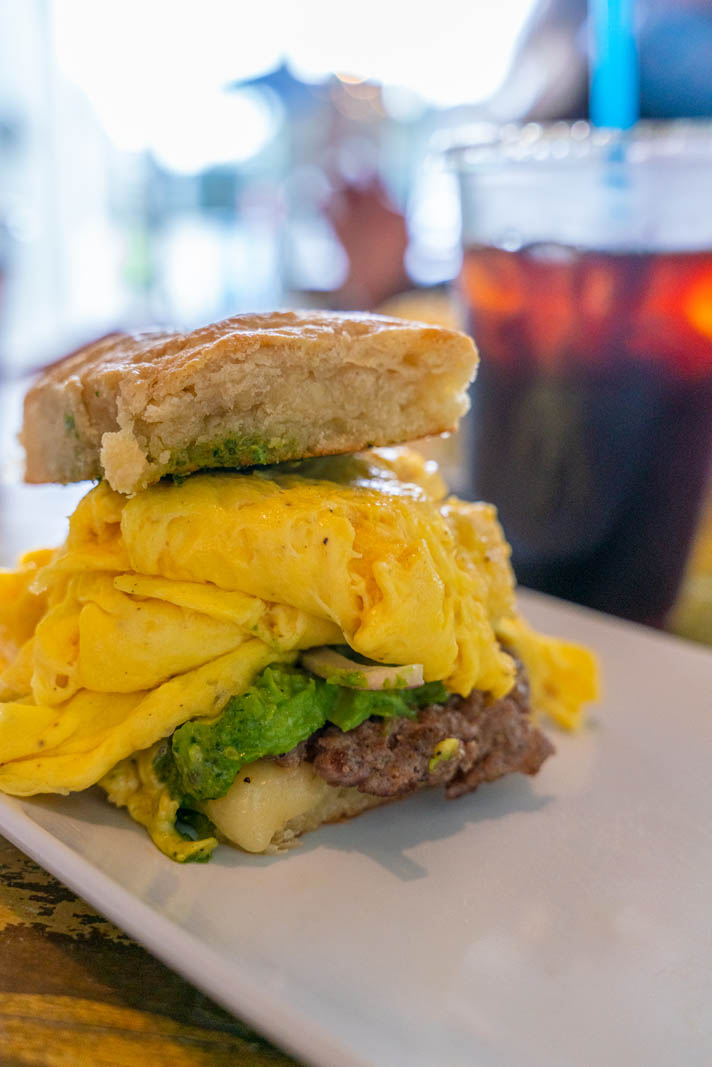 If you're looking for good coffee and a quick bite to eat in the morning check out the Village Bakery & Cafe in the Culver Road Armory near Cobbs Hill Park. We recommend grabbing a coffee drink and splitting a pastry so you can save room for a stop like Highland Park Diner for a filling meal since chances are you only have a few meals left during your weekend in Rochester.
Their coffee drinks were some of the best we had in the city. If you are craving for a bit more to eat they do have breakfast sandwiches and build your own breakfast sandwiches to choose from too.
Salingers
If you're looking for the nightlife in Rochester, look no further than the local dive bar on East Avenue, Salingers. This local hang out spot has cheap booze, beer games, a pool table, and a playlist featuring music from the 1990s.
If you order a well-drink, get ready for it to come out in a pint glass. Somehow our two drinks were $8 and we still don't understand how.
If you're looking for a fun local spot with no frills, this is the place. Plus they've got free popcorn, or as I like to call it 'community corn' and peanuts. Got to love spots like this.
Check out Some of Rochester's Shops
It goes without saying, whenever you visit a destination – if you're like me at all – you like hitting up the local shopping scene. One of the best things to do in Rochester is to hit up the cool independent shops. Here are a few that we discovered on our trip!
Stem Plants Rochester is a cool plant shop located across The Strong Museum of Play selling a collection of rare houseplants. Don't expect to find plants that you can easily come by at your local hardware store, they specialize in hard to find and unique houseplants! Now if only I had more of a green thumb as I somehow don't have a great track record with houseplants.
In addition to cool, rare plants they also have accessories for your plants and other neat little gifts worthy of checking out.
Connected to Stem, is Staple Vintage which is worth taking a lap around! This queer-owned vintage shop specializes in vintage clothing finds for all genders. They also have a few antique housewares for sale too.
Our favorite shop in Rochester we hit up was Record Archive, this giant music store sells a ginormous collection of vinyl, CDs, and anything music related plus some novelty gifts and items. In their giant warehouse space they specialize in new and vintage vinyl albums, we walked away with five new records for home! They also have a bar in the back and have been around since 1975. For any music lovers, you'll want to set aside at least an hour in here!
Things to do Nearby Rochester
Lake Ontario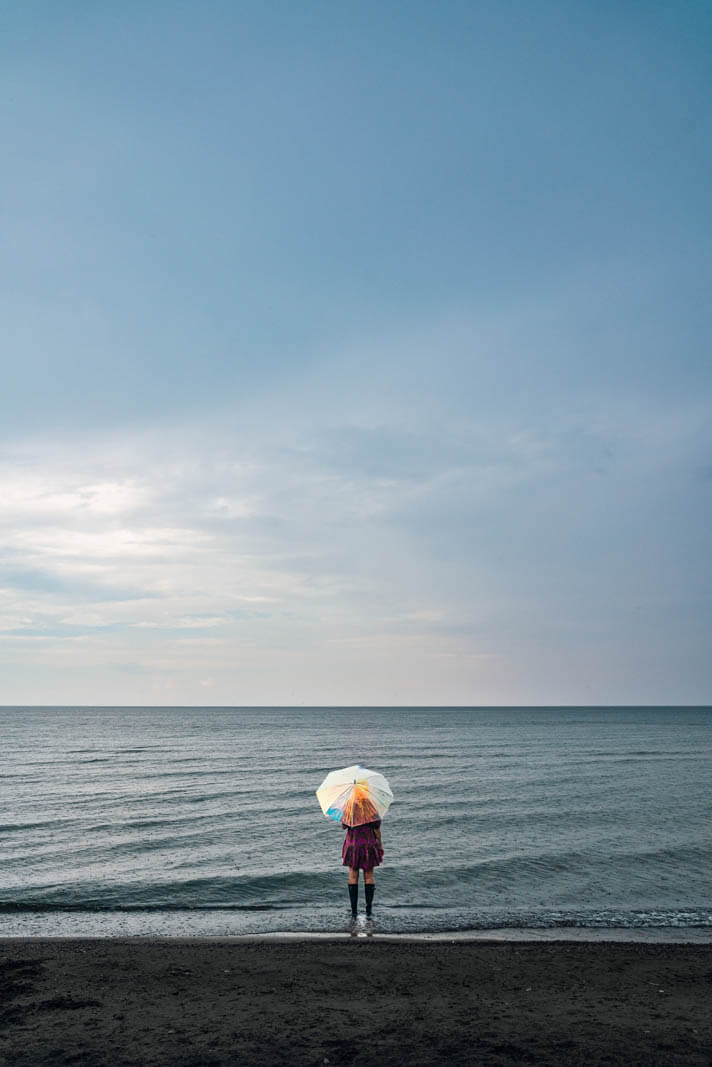 One of the greatest things to do in Rochester is take a 15-minute drive up to one of the Great Lakes! Lake Ontario is just a short distance from downtown Rochester and worth checking out whether you're looking for a scenic drive, a quick beachside walk, or a beach bonfire!
There are several parking areas along Lakeshire Boulevard where you can pull off and head down to the beach. One interesting stop is the White Lady's Castle, which you can walk down to the shores of Lake Ontario from. These medieval-looking castle ruins look a bit out of place, they were once a part of a dining hall that was here and now it's more like a park.
There's a legend that people sometimes catch a glimpse of a ghost of a heartbroken mother looking for her missing daughter around Eastman Durand Park. Whether you're into spooky tales or not, this is still a great spot to park and check out the park as well as walk over to the shores of Lake Ontario!
Charlotte-Genesee Lighthouse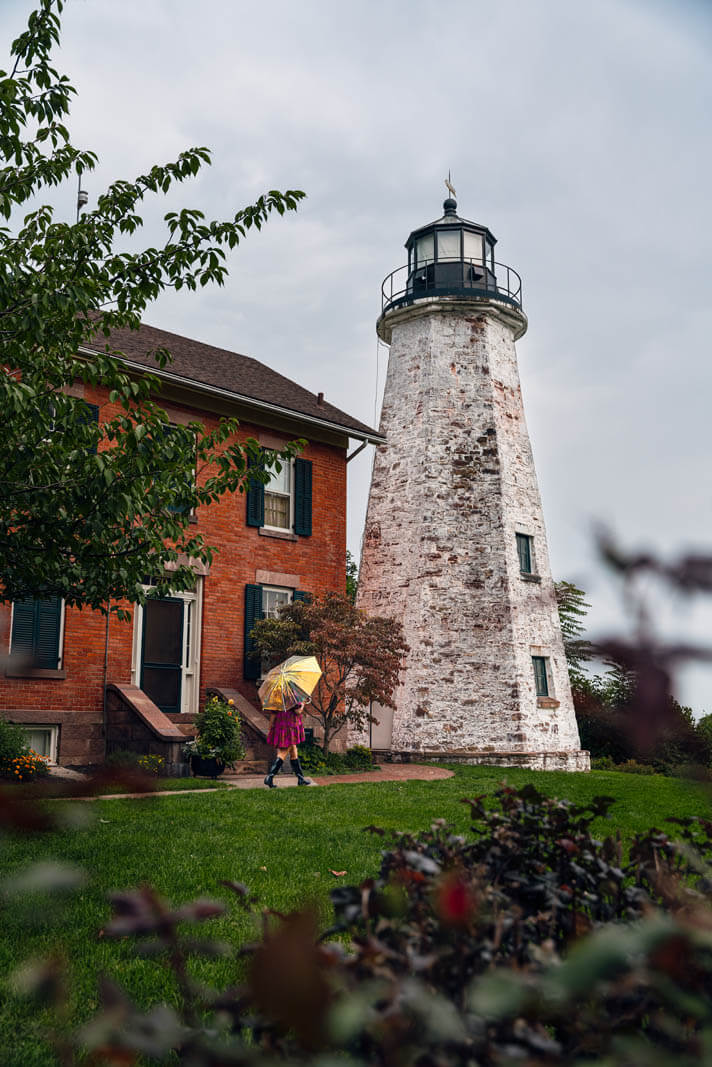 We love lighthouses and were excited to find out there was a pretty, historic lighthouse near Rochester we could visit as we took a scenic drive up to Lake Ontario. This is the oldest surviving active lighthouse on Lake Ontario dating back to 1822.
Located in the town of Charlotte (pronounced SHAR-lott) at the mouth of the Genesee River on Lake Ontario, this lighthouse was originally closer to the shore of Lake Ontario and was moved.
Originally the lighthouse used 10 whale oil Argand lamps before being replaced with a Fresnel Lens in 1853. The lighthouse was actually saved by a group of students at the nearby high school in 1965 who didn't want to see the historic landmark destroyed thanks to their efforts this beautiful lighthouse is still here and visitors can visit inside and even climb the lighthouse tower.
Honeoye Falls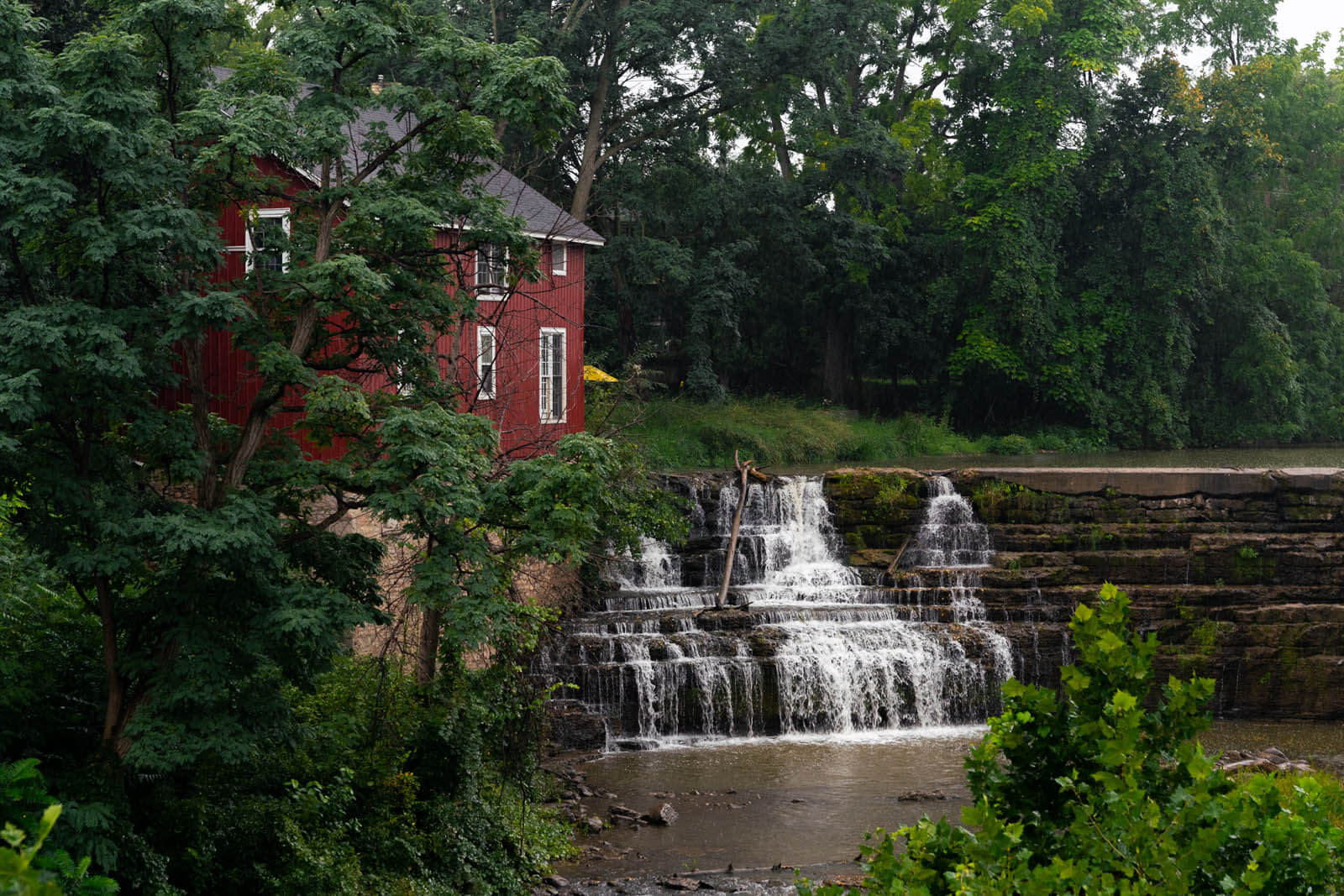 We are obsessed with visiting charming towns in New York and the Finger Lakes has tons of great towns to check out including the village of Honeoye Falls, around a 25-minute drive from Rochester.
Enjoy a scenic drive through the countryside past farms and fields, in the fall you'll spot a few farm stands along the way selling pumpkins and other goodies.
Then when you get to Honeoye Falls you can take a lap downtown and be sure to visit the beautiful waterfall on Honeoye Creek which can be viewed from the bridge downtown. You can also park at Mendon Town Hall and walk to a platform viewing area where you'll get a great view of the 30-foot falls and the old red sawmill next to it.
Letchworth State Park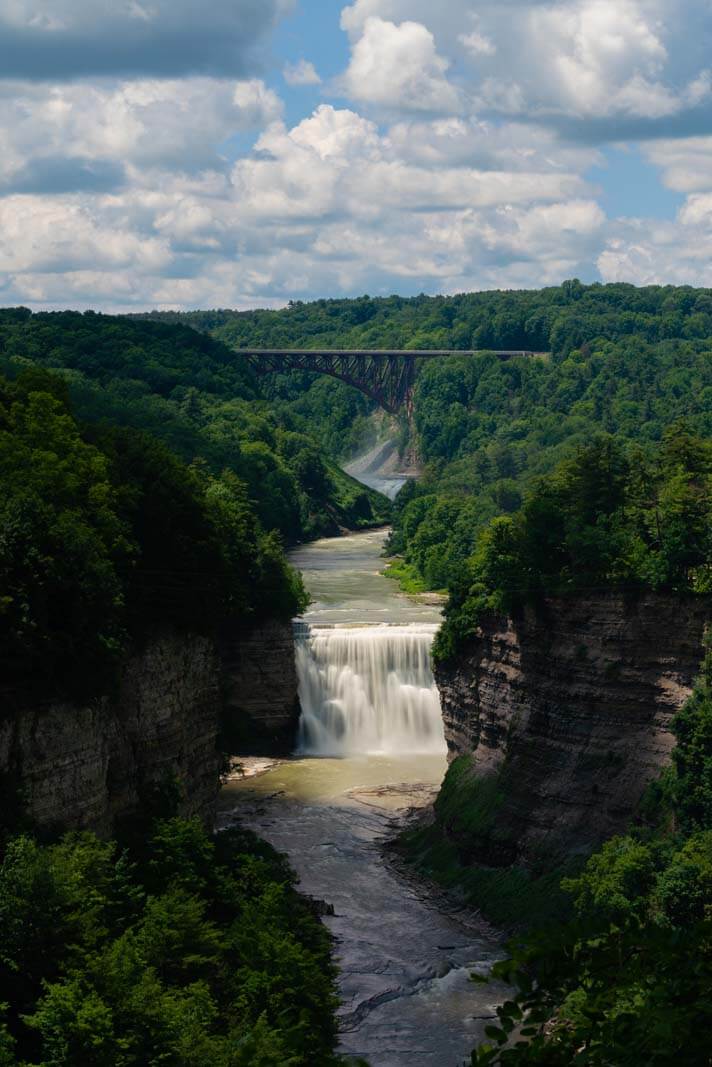 An hour drive away from Rochester that's well worth the journey is a visit to Letchworth State Park, home to some of the most impressive waterfalls in New York. Nicknamed the "Grand Canyon of the East," you can find three dramatic waterfalls including the Lower, Middle, and Upper falls as well as trails, picnic areas, and for those who want to get up really early you can book a sunrise hot air balloon ride over the gorge and falls!
What's interesting about Letchworth State Park is that this site was actually private land owned by industrialist William Pryor Letchworth and his Glen Iris Estate overlooking the impressive Middle Falls. Letchworth donated the land to the state and now his former estate is used as accommodation for the lucky guests who are able to book and nab a reservation.
Seneca Falls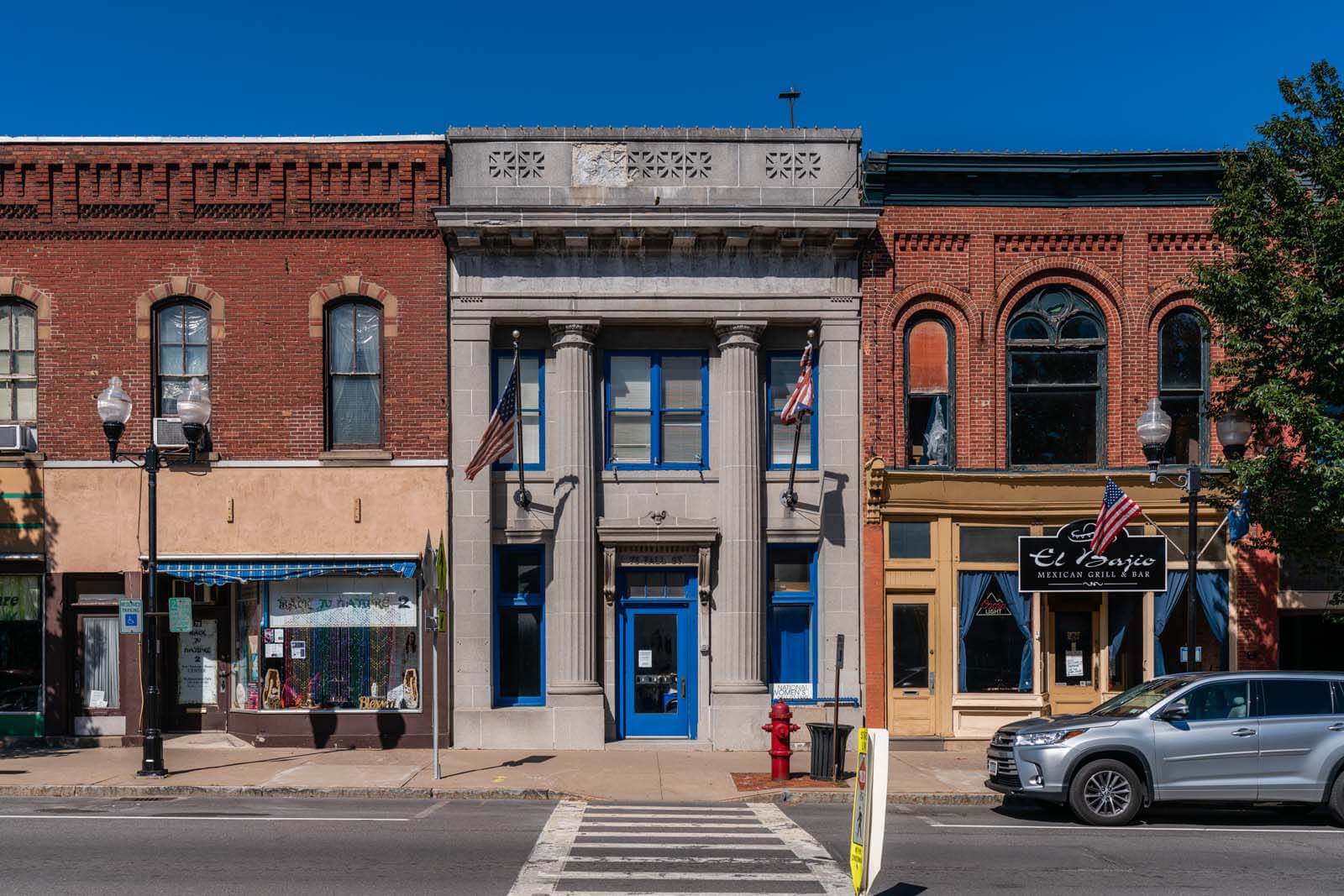 For the history buffs that want to explore more of New York's historic sites after checking out the historic Rochester attractions like Susan B. Anthony's house can continue their educational exploring by driving just under an hour to historic town of Seneca Falls, the birthplace of women's rights in the United States.
Visit The Women's Rights National Historical Park, this museum tells the story of the first women's rights convention that was held in Seneca Falls and also gives you different landmarks throughout the area where you can stop and appreciate the pioneering figures behind the women's suffrage movement including the homes in notable figures that fought for women's rights including Elizabeth Cady Stanton's home.
And for those who are fans of the classic film, It's a Wonderful Life, the town might seem familiar to you. That's because Seneca Falls is said to be the inspiration for Bedford Falls in the famous Frank Capra film. They even have a museum in town dedicated to the film!
Must Visit Events in Rochester
Rochester Fringe Festival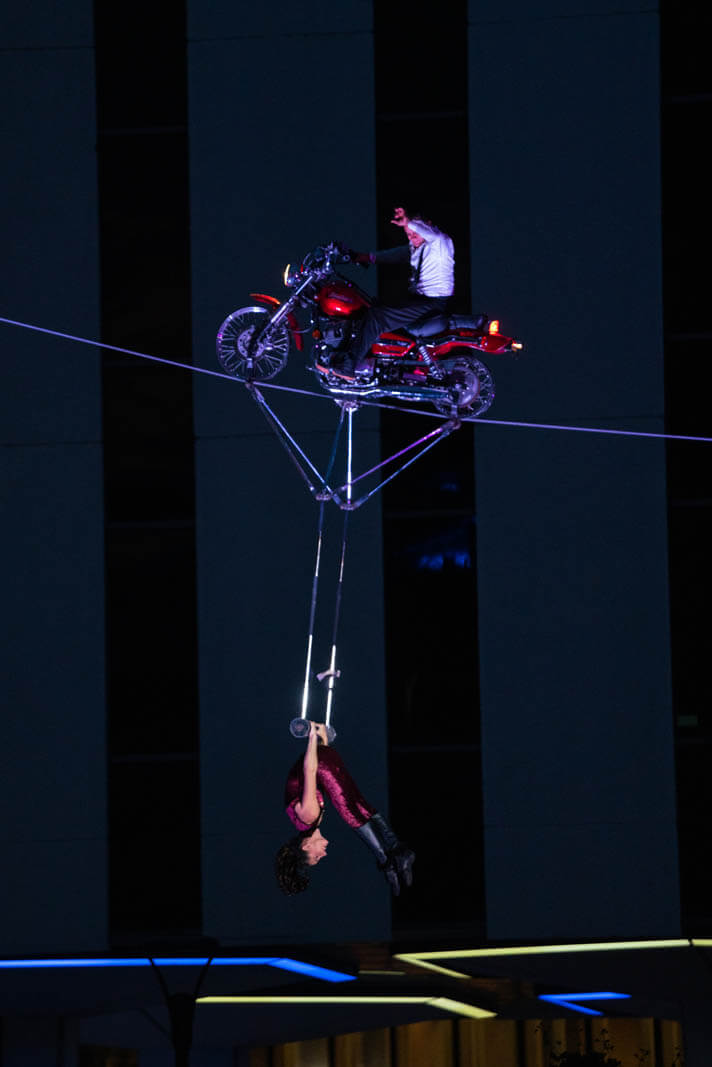 Did you know Rochester has one of the most popular Fringe festivals in the United States? Every year in September, Rochester has 12 days of nonstop fun and over 500 performances at its annual festival!
In case you're unfamiliar, Fringe originated in Edinburgh, Scotland, and is the world's largest arts and media festival! The first one was in 1947 and now there are over 200 Fringe Festivals worldwide!
Rochester Fringe hosts all kinds of great shows and performances ranging from visual arts, music, opera, film, silent discos, to acrobats and trapeze artists to name a few! Many of the events are paid and require tickets, but there are some free performances making the festivities accessible to all.
Many of the performances are held in the Spiegeltent, nod to early 20th century mirror tents and traveling dance halls which serves as a perfect venue complete with stained glass windows, a bar, and velvet-draped ceilings that feel like you're in an old-school circus tent!
If you're spending a weekend in Rochester in September, you'll want to grab a few tickets to Rochester Fringe!
Rochester International Jazz Festival
Another famous festival here in Rochester is the annual Rochester International Jazz Festival which takes place each summer in June.
The 9 day festival boasts more than 300 concerts with over 1,500 artists and performers that come from all over the world to perform here. The performances range in musical styles and include both outdoor and indoor venues. You might even catch an improvised jam session too if you're visiting during the festivities.
Rochester Lilac Festival
Bringing the nickname "flower city," full circle is the famous Rochester Lilac Festival that takes place annually in May in Highland Park. This lilac festival is the largest of its kind in the country and is completely free!
Attendees can enjoy over the blooming 1,200 bushes and 500 different varieties of lilacs on display in between visiting and shopping from the different vendors.
There are also bands who perform, 5K and 10K races, and other fun festivities that take place during the Rochester Lilac Festival!
Where to Stay in Rochester
For exploring all the best things to do in Rochester, one of the best places to stay is the Courtyard by Marriot in Rochester Downtown. Located on East Avenue, you're just a short walk to many of the main Rochester attractions, bars, and restaurants as well as a short walk to the George Eastman Museum.
The rooms are modern, sleek, and spacious. There's a bar and restaurant on-site as well as a convenience store area selling any other snacks, drinks, or things you may need during your stay.
---
Enjoyed this guide to all the amazing things to do in Rochester, NY for an unforgettable weekend getaway? Bookmark for later or share the love below on Pinterest.