Not sure what to do in Seoul? No worries, we've got you covered. Check out our expansive list of 99 fantastic things to do in Seoul for anyone looking to have a good time in the metro hub and heartbeat of South Korea. From outdoor activities to all the best museums and markets. This is your one stop spot for all the best things to do in Seoul.
---
Do you require a visa to visit South Korea? Save yourself the time and hassle by applying online for your visa for South Korea before your visit!
outdoor activities
1. Bukhansan National Park
It's not often a national park is located within a city, in Seoul you can get a break from the crowds and noise by taking a peaceful hike in the mountains of Bukhansan and get incredible views of the city from the different peaks.
2. Seoul Forest
Another great thing to do in Seoul if you love the outdoors. Seoul Forest is compromised of five parks in one including a butterfly sanctuary and outdoor art sculptures! The perfect place for a picnic, bike ride or date.
3. Gwanaksan Mountain
See a different side of Seoul from the mountains near Seoul National University on Gwanaksan Mountain.
4. World Cup Stadium
It's hard to believe that such a big and beautiful park exists in Seoul next to the Han River with a great infinity pool, cute rabbits, and even camping. Great to visit all year round and always hosting fun events like a Shrimp Festival.
5. Visit Rabbit Park
This amazing park is located in the trendy french neighborhood Seorae Village and is one of our favorite things to do in Seoul. Check out the nearby area for great bakeries, wine bars, and better yet a park filled with friendly rabbits!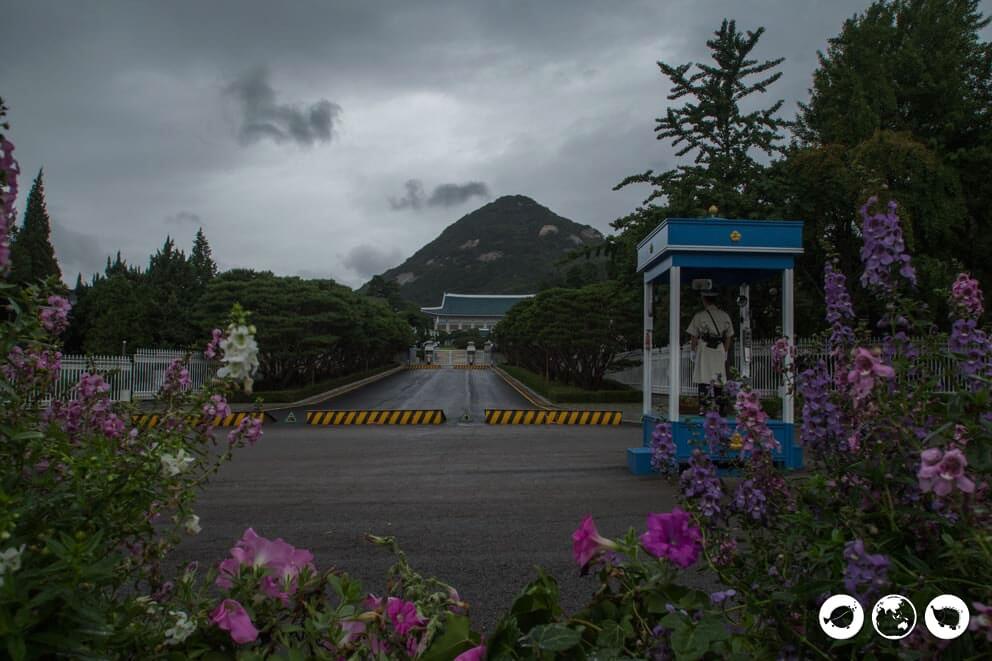 6. Hike Ingwansan Mountain
Walk along Seoul's fortress wall on Mt. Ingwansan just near the heart of Seoul and the government complex of Gyeongbokgung Palace and the Presidential Blue House. Don't forget to bring your passport for identification!
7. Anyang Art Park
Check out this giant park well removed from the city full of art installations and outdoor sculptures.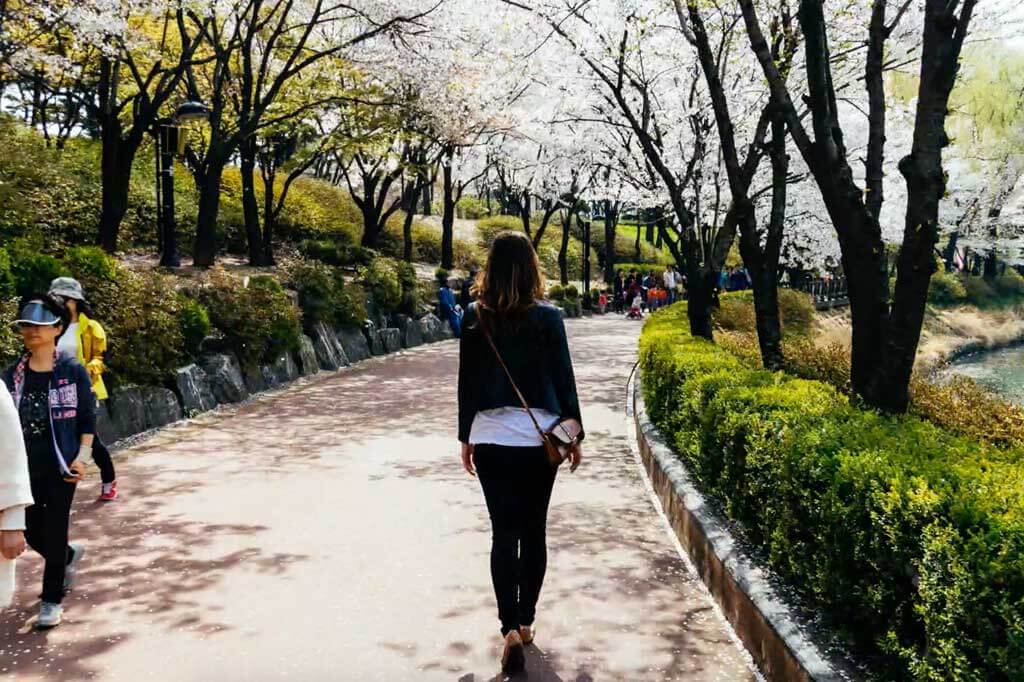 8. Seokchon Lake
Take a stroll around this park that surrounds Lotte World. Watch people scream on the rides and enjoy the views of Jamsil Tower. This area is extra special during the cherry blossom season!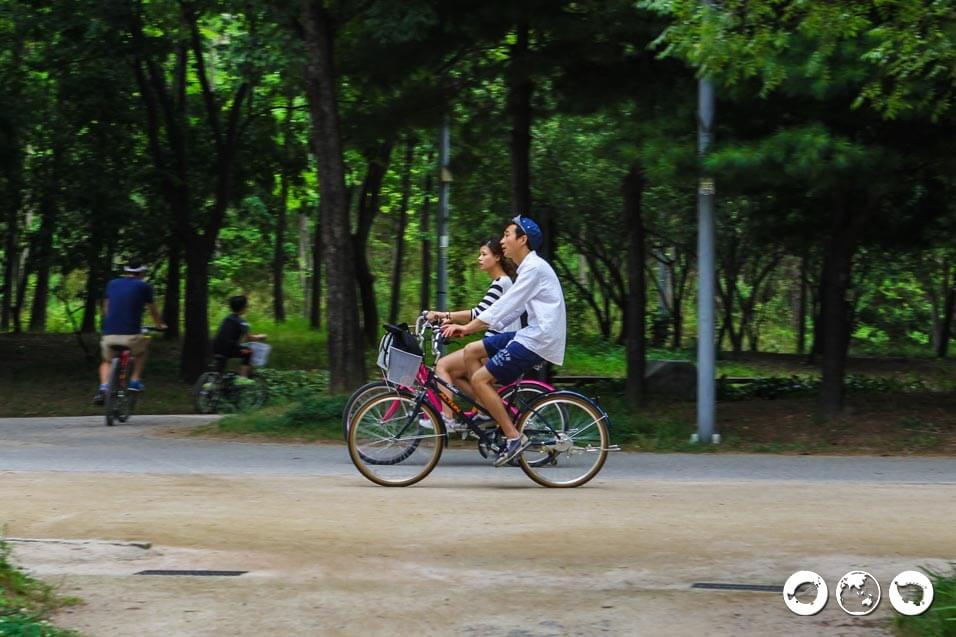 9.Yeouido Park
Located in the smack center of Seoul on an island in the Han River, Yeouido Park is a great place to rent a bike and cruise along the river, picnic, play catch, or even cool off in the big fountain!
10. Han River
The Han River has become one of the best places to find outdoor things to do in Seoul. Rent bikes, take a cruise, have a picnic or even camp, there are tons of activities to enjoy along the Han River and its no wonder why locals love hanging out here.Every year the Han River hosts its annual massive firework festival.
11. Cheonggycheon Stream
Located in the heart of Seoul this 5km long stream is the perfect place to rest your legs after walking through the most visited area in the city. Cool off your feet in the stream, bring a picnic, enjoy live music, or come for the annual Lantern Festival.
12. Ihwa Mural Village
Stroll around this adorable little village up on a hill with a great view of the city. While weaving your way through the alleyways you'll find street art and murals scattered throughout the area. When you're ready for a break to check out some of the area's trendy cafes.
13. Olympic Park
Once where the summer 1988 Olympics were held is now a park frequented by locals for recreation and enjoying the interesting outdoor sculptures.
14. Banpo Bridge
One of the best things to do in Seoul at night is heading on over to the Han River where the Banpo Bridge, the world's longest fountain bridge. Every night the bridge is illuminated with the colors of the rainbow and a water show.
HISTORICAL
15. Gyeongbokgung Palace
Arguably one of the best things to do in Seoul, Gyeongbokgung is the main royal palace out of five in the city. You could easily spend an entire afternoon exploring the inside of the palace's walls. Check out the free museums inside and don't forget a camera for some of Seoul's most iconic spots.
16. Changdeokgung Palace
One of our favorite things to do in Seoul is strolling through the secret garden and UNESCO World Heritage site Changdeokgung Palace. Another one of the five grand palaces in Seoul, Changdeokgung is the most beautiful during the changing of the leaves in fall and during the cherry blossoms in spring.
17. Deoksugung Palace
Located in one of the busiest intersections in Seoul, Deoksugung Palace is another beautiful spot to enjoy in the city. Much smaller than Gyeongbok and Changdeok palaces, you can enjoy inside Deoksugung palace's walls in a short period of time. Make sure you check out the changing of the guards here!
18. Changgyeonggung Palace
Another one of Seoul's main five palaces, Changgyeonggung has an incredibly interesting history as well as a gorgeous botanical garden to enjoy.
19. Gyeonghuigung Palace
The final of the five main palaces in Seoul, Gyeonghuigung is often overlooked by visitors and more of an under the radar spot. The perfect place to go if you want to enjoy an amazing palace without the crowds!
20. Jongmyo Shrine
Jongmyo Shrine is one of the best things to do in Seoul if you are a UNESCO World Heritage Site hunter! Considered the best preserved Confucian Shrine be sure to come and check out one of the guided tours for only 1,000 KRW!
21. Tapgol Park
Hang out at this public park in the heart of historical Seoul. Enjoy the beautiful Palgakjeong Pavilion and the stone Wongaksa Pagoda.
22. Namsangol Hanok Village
Namsangol Hanok Village is an open-air museum of traditional Korean homes, live traditional performances, and great views of Namsan Tower. We found this area to be extremely photogenic, especially near the giant time capsule structure!
23. DMZ Train
One of the most popular things to do in Seoul is visiting the DMZ. What better way to visit the 38th parallel than to take the scenic DMZ train? Choose between two different trains that depart daily with different stops including the Cheorwon Tunnel and Observatory.
24. Korean Folk Village
Step back in time at the Korean Folk Village in Yongin, just on the outskirts of Seoul. Spend an entire day wandering through the different historical periods of Korea through traditional hanok homes, live performances, activities, kids theme park, and even a traditional Korean wedding if you're lucky!
You can purchase your tickets in advance for the Korean Folk Village here.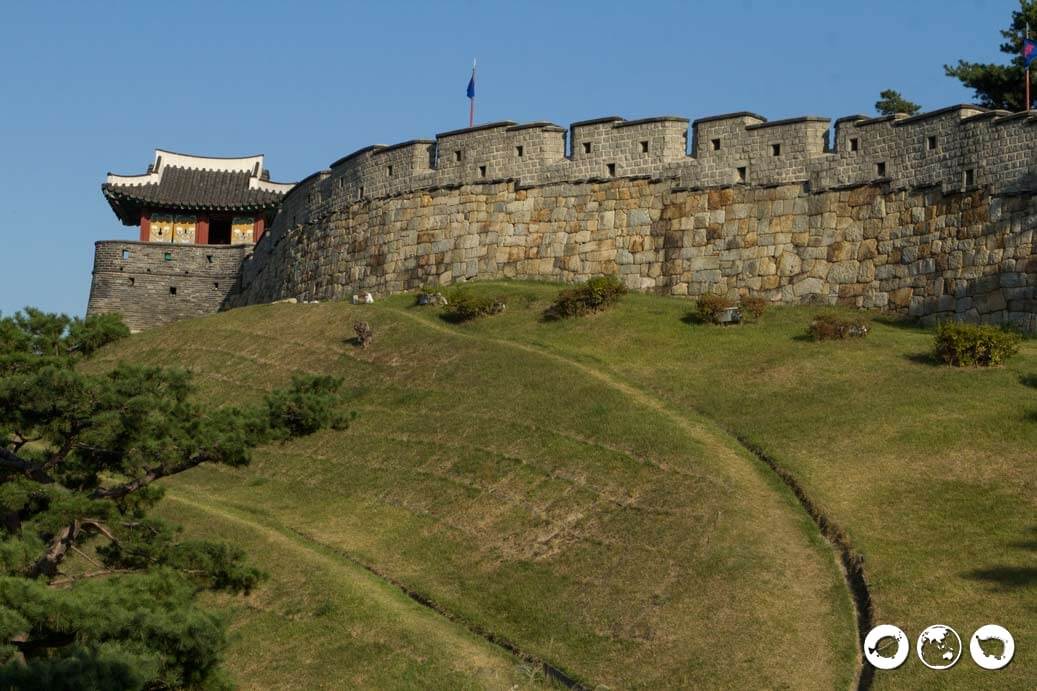 25. Hwaesong Fortress
Technically outside of Seoul located in Suwon you can reach this ancient fortress on the Seoul subway line. Spend an entire day wandering inside the walls of Hwaesong Fortress with a guided tour or on your own. You can even check out live performances here and even participate in fun activities like archery!
TEMPLES
26. Bonguensa Temple
Located just next to COEX Mall and Convention Center in Gangnam, Bonguensa Buddhist Temple is most famous for its grand standing Buddha statue.
27. Jogyesa Temple
Located in the heart of Seoul next to Insadong and Gyeongbok Palace, Jogyesa is the perfect place to stop if you want to see a peaceful Buddhist temple in the middle of a huge city. It's incredible how serene Jogyesa is considering it's located in one of the busiest parts in town.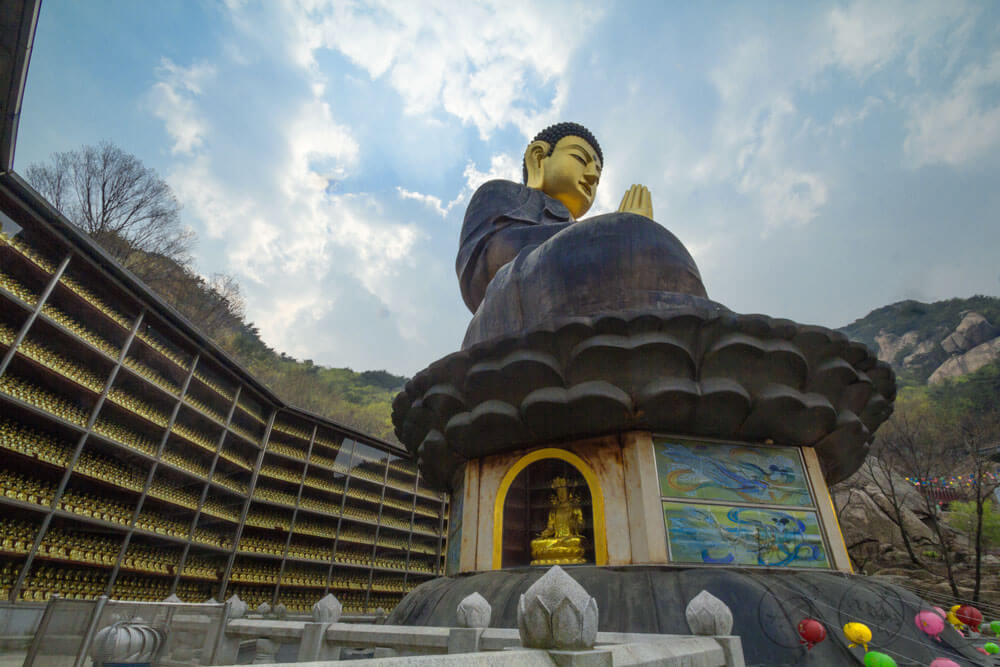 28. Gungnyeongsa Temple aka The Giant Golden Buddha
One of our favorite things to do in Seoul would be going to Bukhansan National Park to see Gungnyeongsa Temple or the Giant Golden Buddha temple nestled in the mountains. If the impressive giant Buddha isn't enough for you then perhaps the gorgeous scenery or the 10 minute hike up to the summit with amazing views will suit you!
Museums
29. D Museum
Located in Hannamdong, the D Museum, run by Daelim Museum, offers different temporary exhibits and installations with talented international artists. We really enjoyed when they had the Spatial Illumination 9 lights in 9 rooms exhibits in 2016. (video above)
30. Daelim Museum
Located just a few steps away from Gyeongbokgung Palace in the heart of Seoul the Daelim Museum is famous for hosting modern art exhibits including works from famous photographer-illustrator-director Todd Selby. It's worth checking out the current exhibits at Daelim for any modern art lover.
31. Leeum Samsung Museum of Art
Located in Hannamdong not far from the D Museum, Leeum Samsung Museum of Art is one of the most popular museums in Seoul hosting traditional Korean art as well as contemporary art.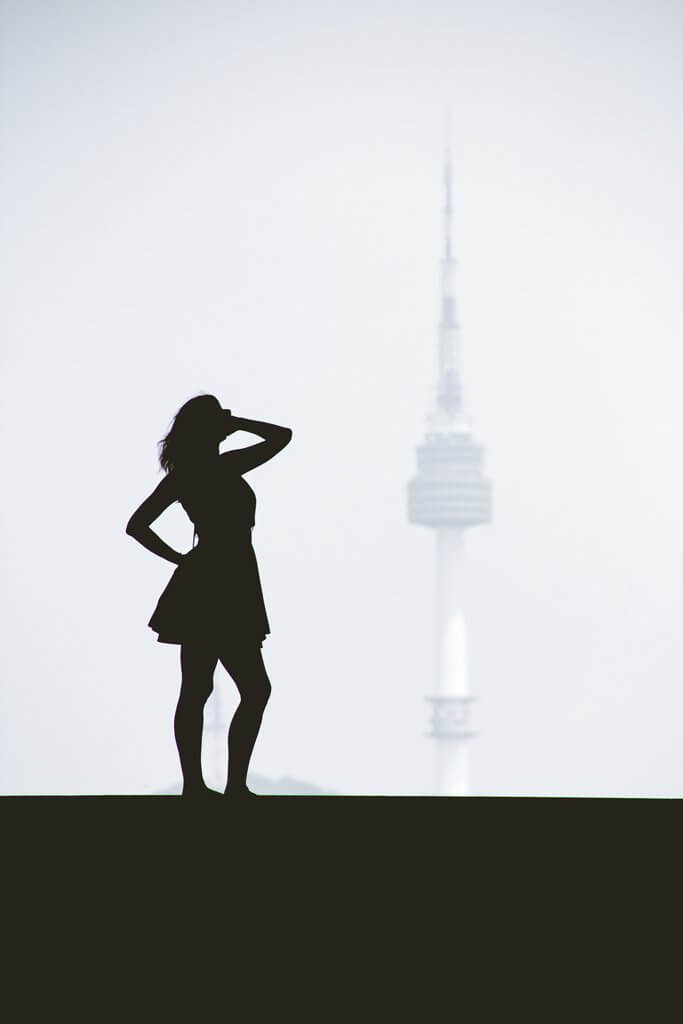 32. National Museum of Korea
Located in Yongsan, the National Museum of Korea features the country's history and art with an incredible view of Namsan Tower in the distance
.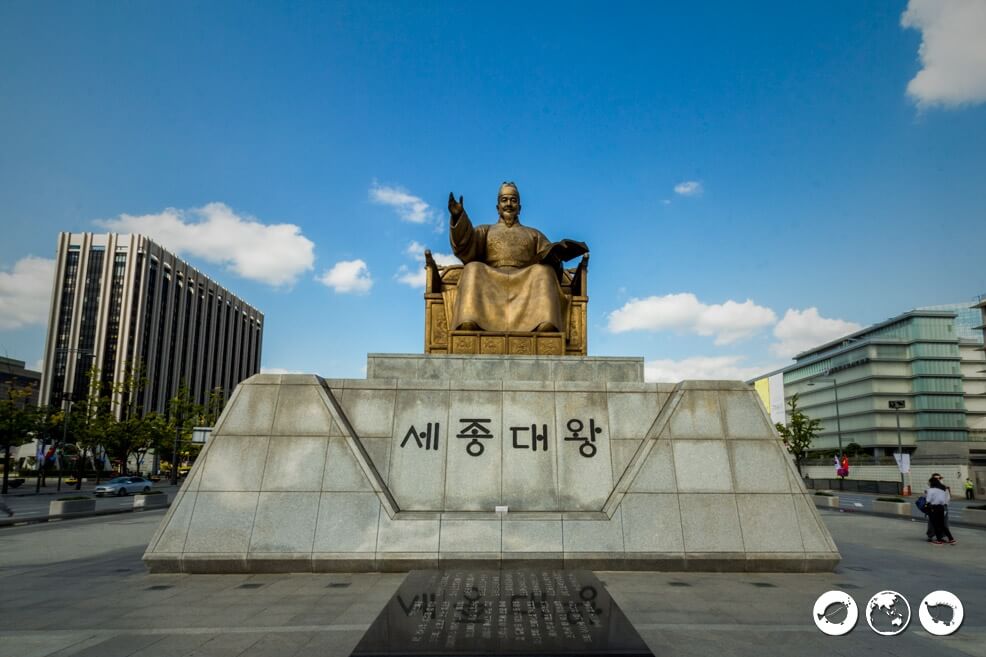 33. Free Museums in Gwanghwamun
Visiting Gwanghwamun Square? Don't just walk on the surface, make sure you go below the famous King Sejong and Admiral Yi Sun Shin statues for two free museums in the heart of Seoul! Learn the incredible history of King Sejong, the famous king of the Joseon Dynasty and famous Korean war hero Admiral Yi.
34. National Folk Museum of Korea
Located within the grounds of Gyeongbokgung Palace and free with your admission to the palace is the National Folk Museum of Korea offering important replicas and artifacts from Korea's history.
35. Seodaemun Prison
No longer a prison anymore you can tour Seodaemun Prison to learn the history of this spot shedding light on the cruelty that went on during Japanese colonial rule over Korea through 1910-1945. A more of a bleak place to visit but extremely educational and important to Korea's history and ongoing resentment towards Japan.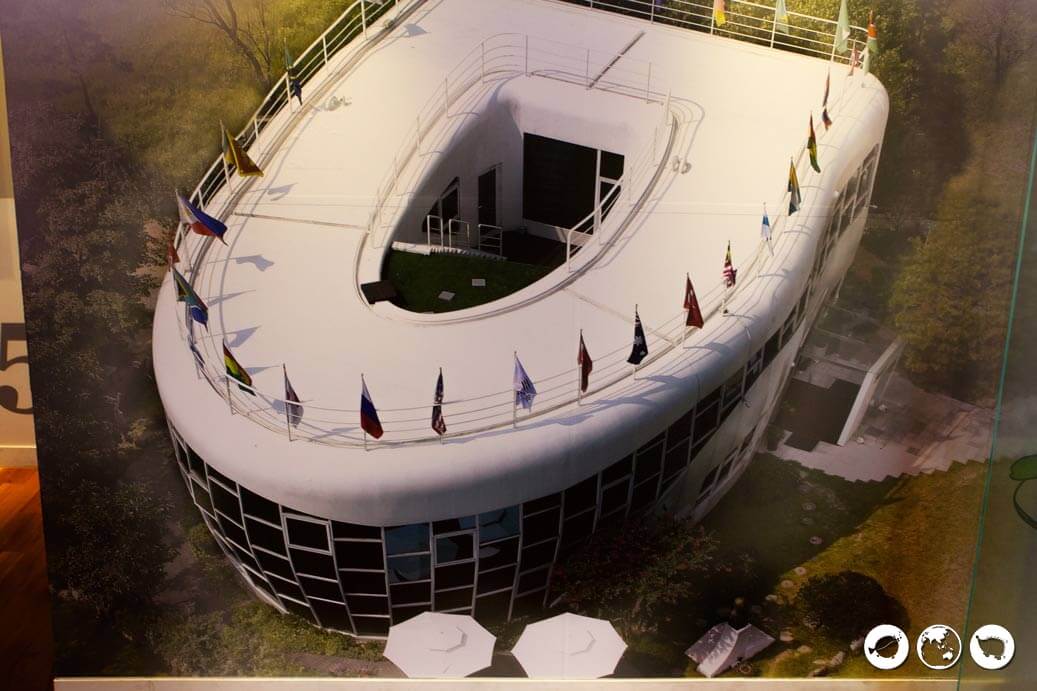 36. Haewoojae Toilet Museum
This one is a bit crazy but worth a visit if you're looking for a museum on the lighter side and enjoy toilet humor. The old mayor of Suwon, aka Mr. Toilet, is responsible for bringing the western toilet to Korea during the World Cup in 2002. He was so proud of his endeavors that he turned his home into a toilet shaped building and opened a museum solely dedicated to the porcelain pot.
Markets
37. Namdaemun Market
One of the best things to do in Seoul is visiting Korea's largest traditional markets located next to Myeongdong. With all sorts of vendors selling all different types of goods this is one place to come if you need to buy anything from electronics to luggage.
38. Gwangjang Market
Korea's first market famous for its textiles, house ware, and even agriculture products. This is the place to go if you're looking to design your own or have a great selection of hanbok, traditional Korean clothing. Even if you're not going to buy anything people flock here for the window shopping and oohing and ahhing at all the different fabrics and colors.
39. Noryangjin Fish Market
This famous fish market is the largest of its kind in the country and offers all sorts of wholesale foods, mostly fish for people looking for the day's freshest catches. Being here is an experience of its own whether or not you end up picking out a fish to eat or shop. The place is full of energy and worth a visit.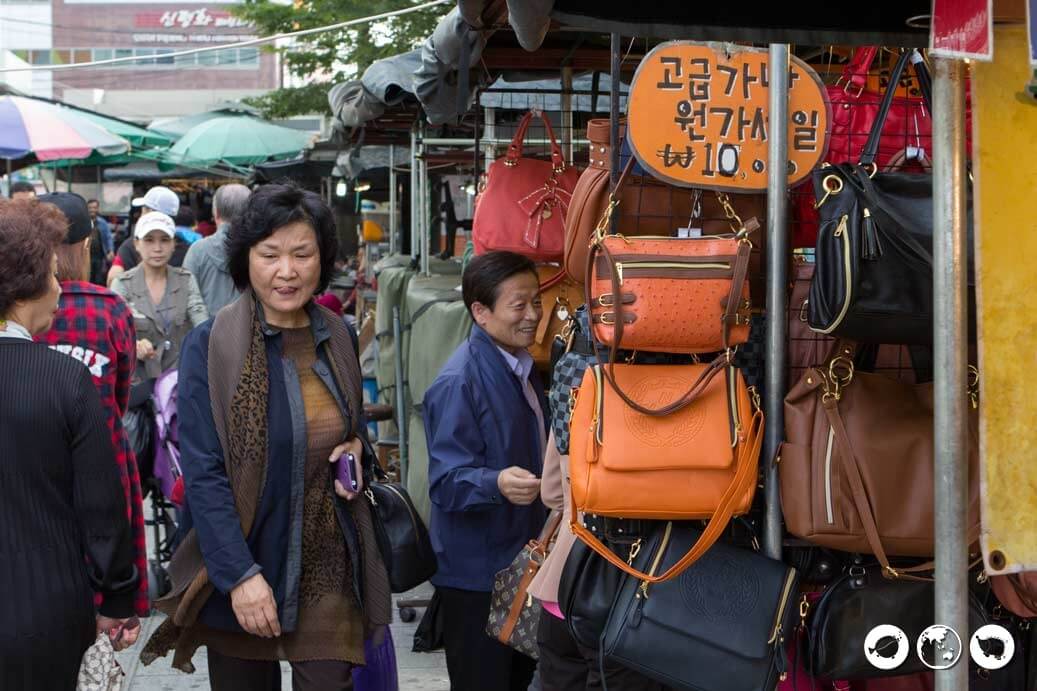 40. Dongdaemun Market
Visiting Dongdaemun Market is one of the best things to do in Seoul if you love clothing. Dongdaemun is Seoul's fashion center and you can buy everything here from materials to make clothing to shopping centers full of the latest trends and fashion.
41. Underground Shopping in Myeongdong
Some of the best shopping in Seoul can be found in the underground markets in Myeongdong. Full of different products like houseware, clothing, K pop memorabilia, and accessories. Get lost in this underground city of shopping and be sure to practice your bargaining skills to get a good deal!
COOL NEIGHBORHOODS
42. Ikseondong
One of the up and coming under the radar spots in Seoul located in the heart of the city. Ikseondong is a tiny hanok village surrounded by high rises getting the nickname, "hanok island." Within the hanok homes there are boutiques, cafes, and trendy restaurants.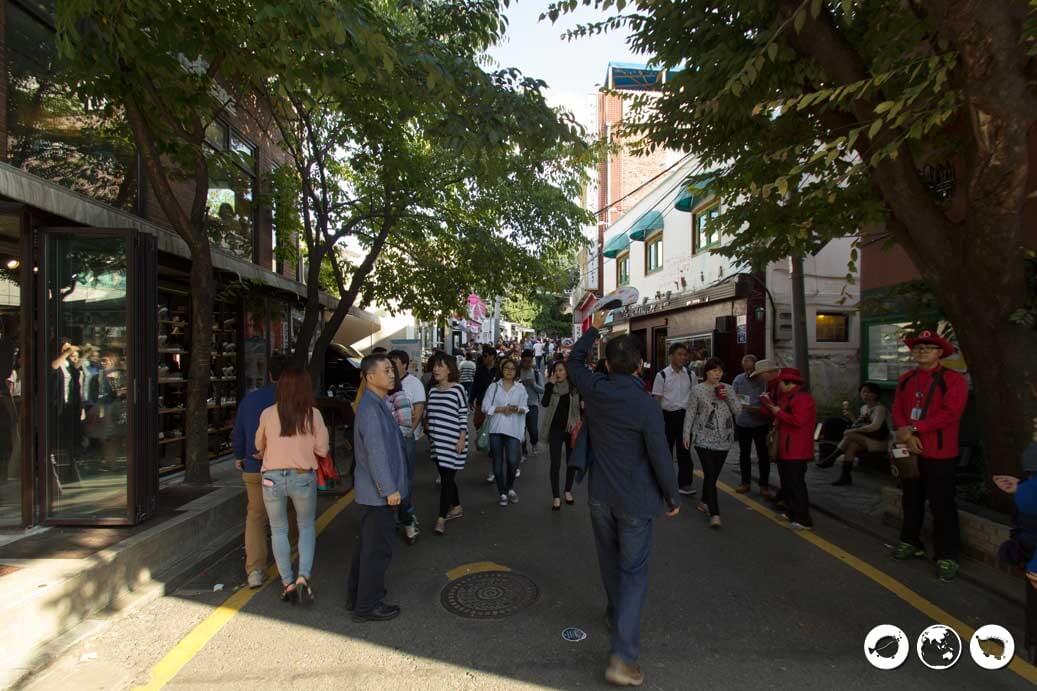 43. Samcheondong
This cutesy neighborhood is chocked full of boutiques, cafes, restaurants, and magnificent views. Located smack dab in the center between Gyeongbokgung and Bukchon Hanok Village, this is the perfect place to hang out for some lunch while exploring some of the historical sites in Seoul.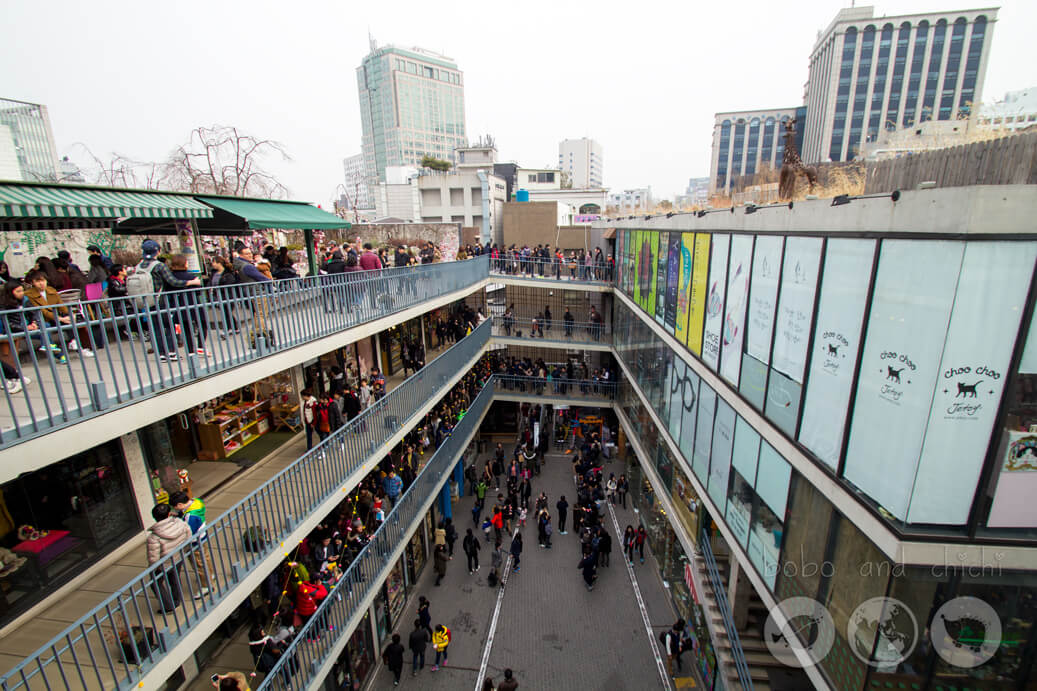 44. Insadong
Visiting the fun and lively shopping area of Insadong is one of our favorite things to do in Seoul. Here you can shop for Korean souvenirs, check out cute little boutiques, enjoy tasty desserts, teas houses, cafes, and eat some amazing food. One of our favorite spots within Insadong would be the Ssamziegil shopping center full of fun stores, arts and crafts, tasty treats and even a museum.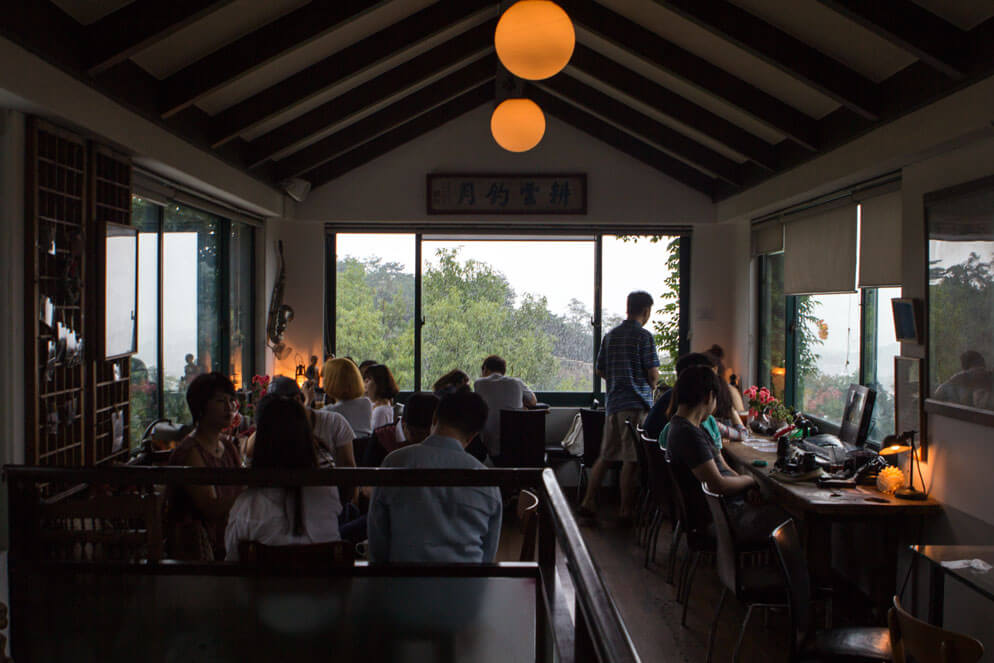 45. Buamdong
This ritzy neighborhood in Seoul is another under the radar spot offering terrific views of Seoul and a great ending spot for the famous Ingwansan Mountain hike along the city's ancient fortress wall. Check out the cafes with great views, museums, and AMAZING fried chicken joints in this tiny neighborhood. When you're done you're only a 5 minute bus ride or 15 minute walk to the Presidential Blue House and Gyeongbokgung Palace.
46. Hongdae
Hongdae never sleeps and is known for its late night partying and food at all hours thanks to the nearby universities. This area is chocked full of restaurants, cafes, activities and plenty of shopping. Check out more of the best things to do in Hongdae.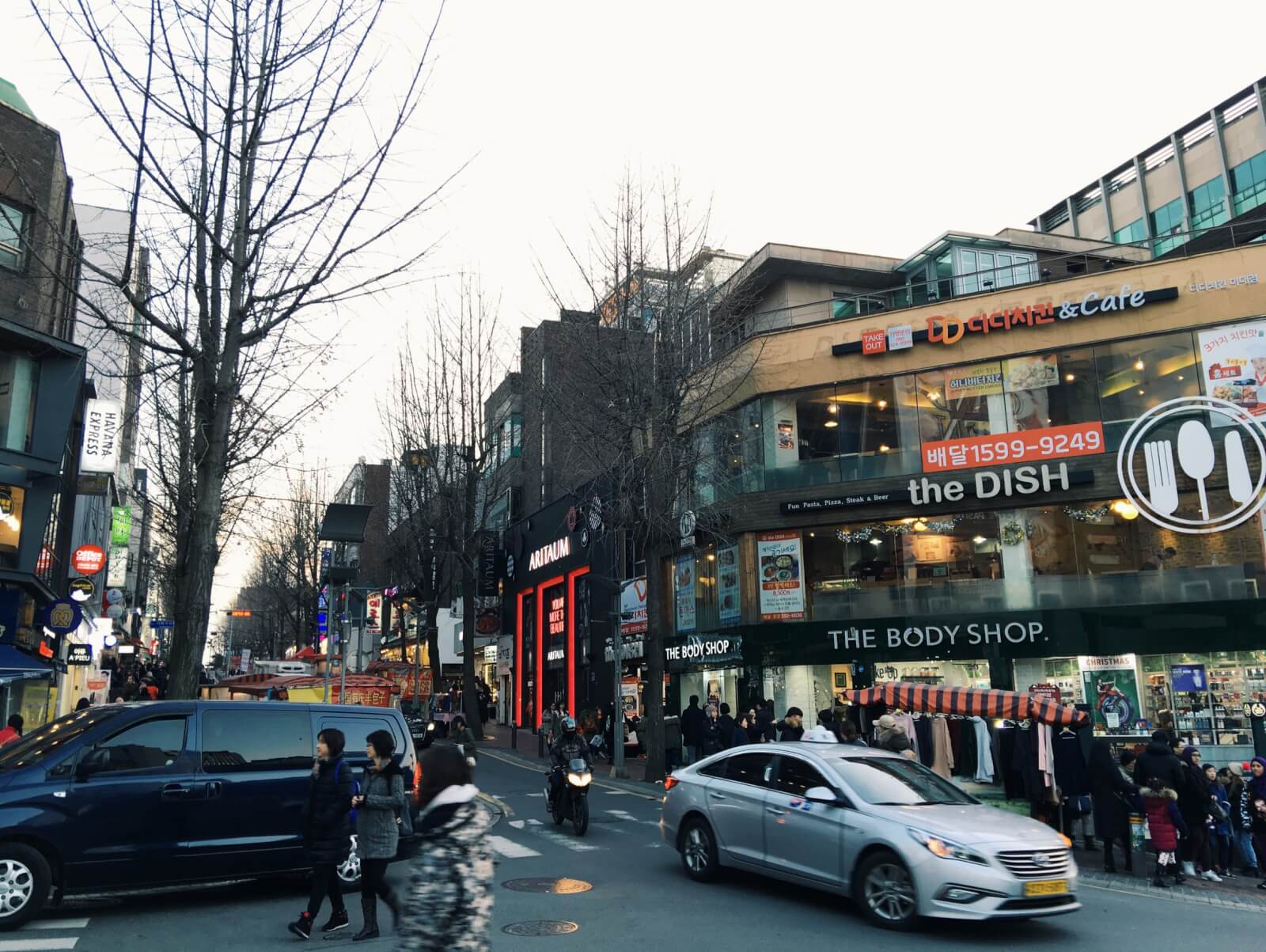 47. Edae
Located near Hongdae next to Ehwa Women's University, Edae is a great spot for shopping, beauty, and eating. The university campus is also gorgeous and a great place to take photos.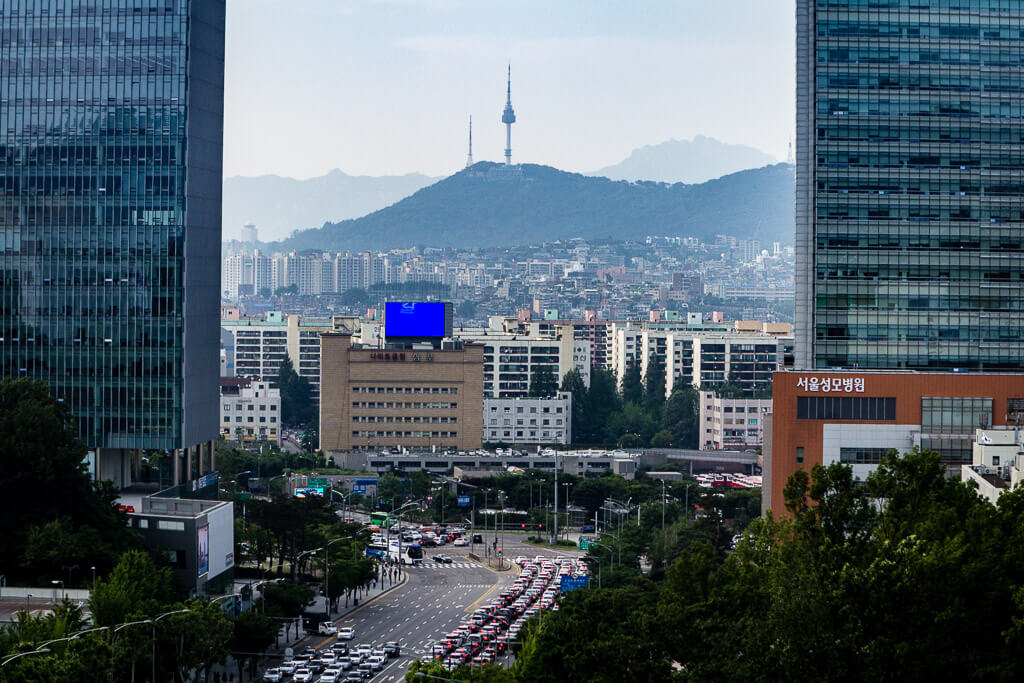 48. Seorae Village
This adorable area in Seoul is considered the french quarter since it houses a majority of the french expat population in the city. Thanks to the french influence in the area you will be able to find some of the best bakeries and wine bars in the city. Don't forget to check out Montmartre Park, aka Rabbit Park for some cute rabbits while you relax!
49. Garosugil
This is where Seoul's elite like to shop, eat, and play. The charming tree lined streets of Garosugil near Gangnam is where you'll find designer boutiques and Instagram-worthy desserts.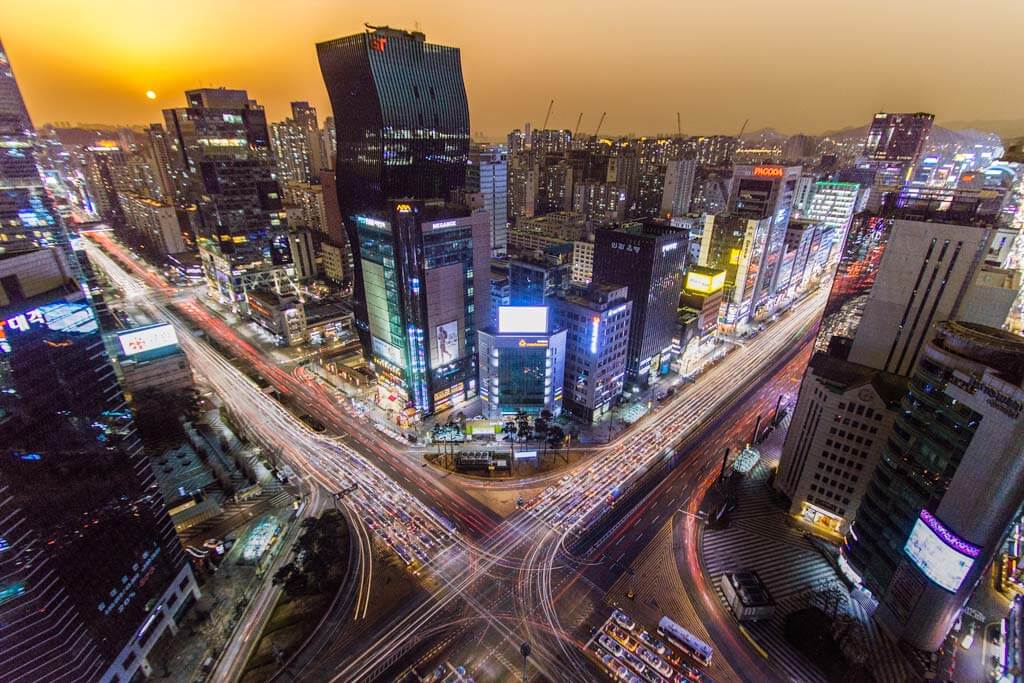 50. Heart of Gangnam
Whether you live or are just visiting, one of the best things to do in Seoul is visiting the heart of Gangnam. Full of fancy skyscrapers with giant tv projections this center of the city is full of life and energy. Come here to shop all day, eat at incredible restaurants, or party all night in the cities best clubs. Gangnam is the part of Seoul that never sleeps.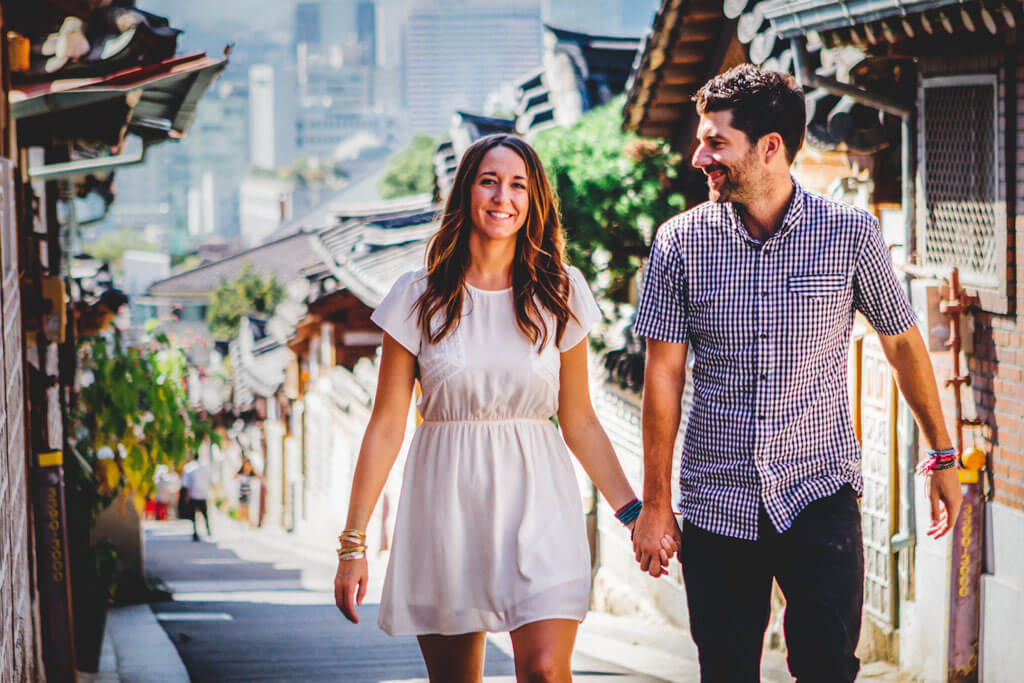 51. Bukchon Hanok Village
Check out Seoul's cutest neighborhood full of traditional hanok style homes that people still live in today. Climb the hilly hanok lined streets for great views of the juxtaposition of where old meets the new.
52. Sinsadong
If you love shopping then Sinsa is the place to go. The streets are lined with stores of some of the most famous brands out there and has something for everyone. There are also tons of galleries and international restaurants to enjoy in the area as well.
53. Hyewha
Hyewha is one of the best places to go in Seoul if you are an art and music enthusiast. You can find galleries, cafes, and art exhibits going on regularly in the area. Just a few steps away is Ihwa Mural Village, Naksan Park, and even a raccoon cafe! There's also a great selection of restaurants and shopping in the area.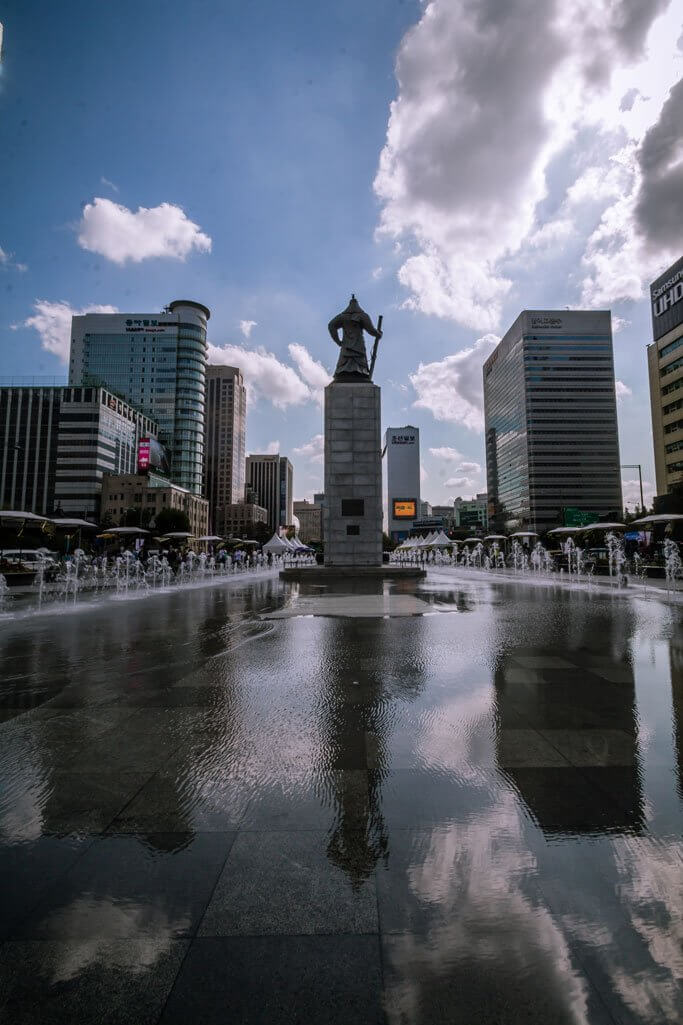 54. Gwanghwamun Square
One of the most iconic and recognizable spots in the city, it's no doubt that Gwanghwamun Square is one of the best things to do in Seoul. Check out the museums and theatres in the area as well as stroll along the famous walkway with the King Sejong and Admiral Yi Sun Shin statues. During the weekends there are often markets or even protesters filling up the square.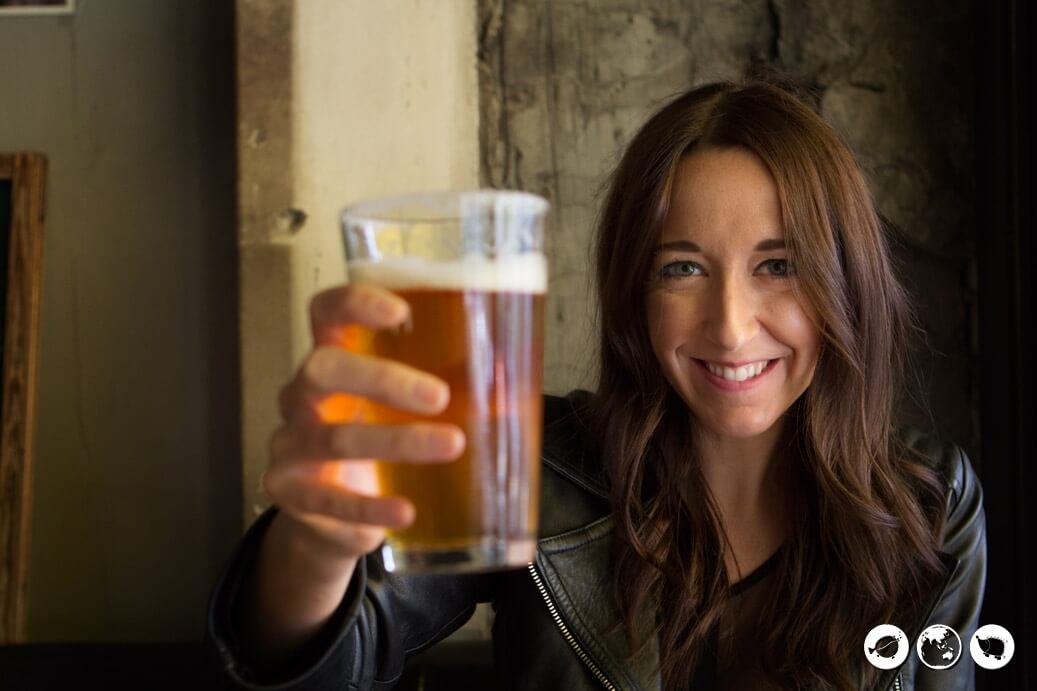 55. Itaewon for everything International
Itaewon is where all foreigners, expats, and locals who want a taste of international cuisine go. Located next to a US military base this area quickly became popular for being the spot to get international cuisine at restaurants or grocery stores. If you're a bigger size you can often find western sized clothing and footwear in the area. There are also great options for nightlife in the area.
AMUSEMENT PARKS
56. Everland Resort
Located just outside of Seoul and an easy bus ride from Gangnam is Korea's answer to Disneyland except with an entire zoo included. Everland Resort is one of our favorite things to do in Seoul year round. Full of rides and seasonal festivities there really is no wrong time of the year to visit. Our favorite ride includes the giant wood roller coaster the T Express and the crazy over the top parades that take place multiple times a day.
Want to experience Everland yourself? You can buy your tickets in advance online to avoid a long wait!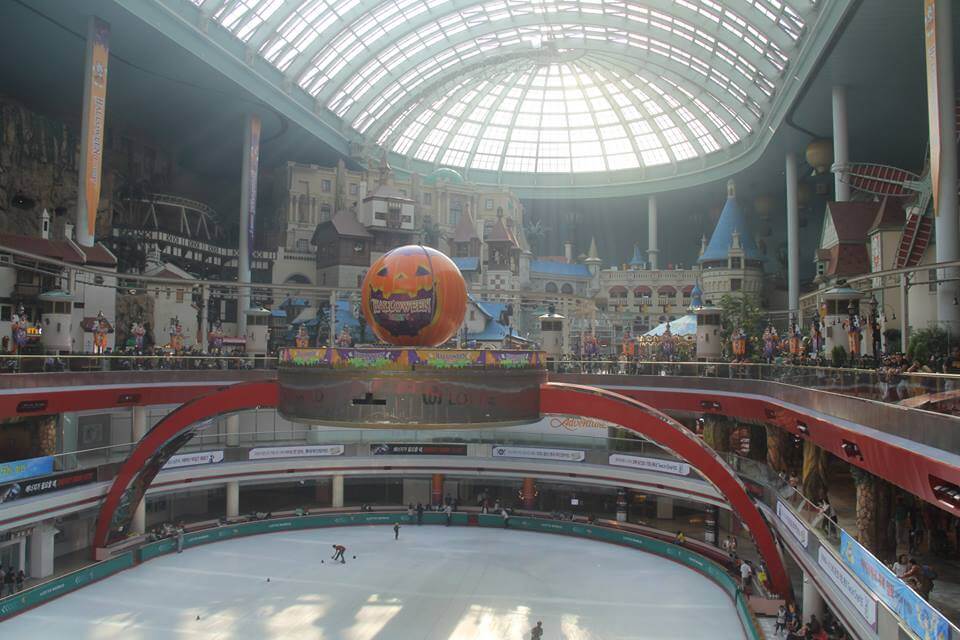 57. Lotte World
Located in the city of Seoul is the giant indoor/outdoor amusement park Lotte World. Outside is a pretty castle and a few rides but inside is where you will find the most fun. With over a dozen indoor roller coasters it's hard to imagine how the heck they fit it all inside one building. Not to mention there is a giant indoor ice skating rink and a huge shopping mall attached, Lotte World will keep you busy for at least a day if not more.
Purchase your Lotte World tickets here.
58. Seoul Grand Park
Another one of our favorite things to do in Seoul was visiting the huge outdoor zoo, gardens, and theme park that make up Seoul Grand Park. This massive park has a chair lift that will take you on the scenic ride up to the top of the park where you can enjoy the zoo animals. Wander through the gardens or scream your pants off on the rides at Seoul land there's definitely enough to do here that will fill up an entire day if not more.
Buy your tickets ahead for Seoul Land here.
59. Visit an Abandoned Amusement Park
Check out Yongma Land, Seoul's abandoned amusement park for great photo opportunities and to channel your inner K pop or K drama star. Yongma Land has increased with popularity over the years because it has been featured in many films, famous photo shoots, and music videos like Crayon Pop.
INTERESTING BUILDINGS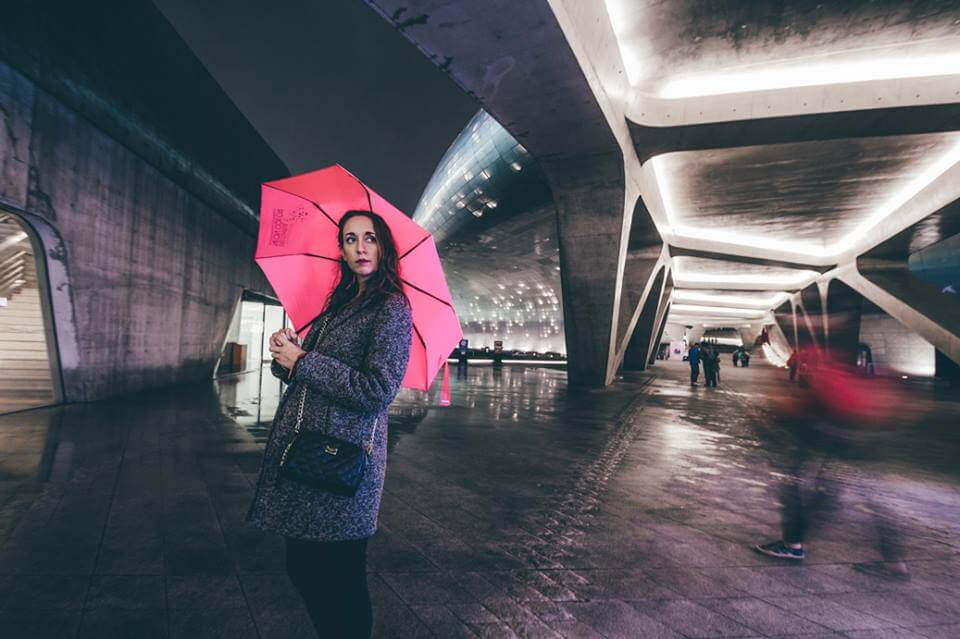 60. Dongdaemun Design Plaza
Designed by famed architect Zaha Hadid, DDP is one of the most unique and interesting buildings we have ever seen. It almost looks like a space ship has landed in the middle of Seoul. Spend the day shopping inside or enjoying the current exhibits on display in the museum. Come back and night and feel the ambiance of the sounds and lights as they illuminate the area and transform it into an out of this world experience.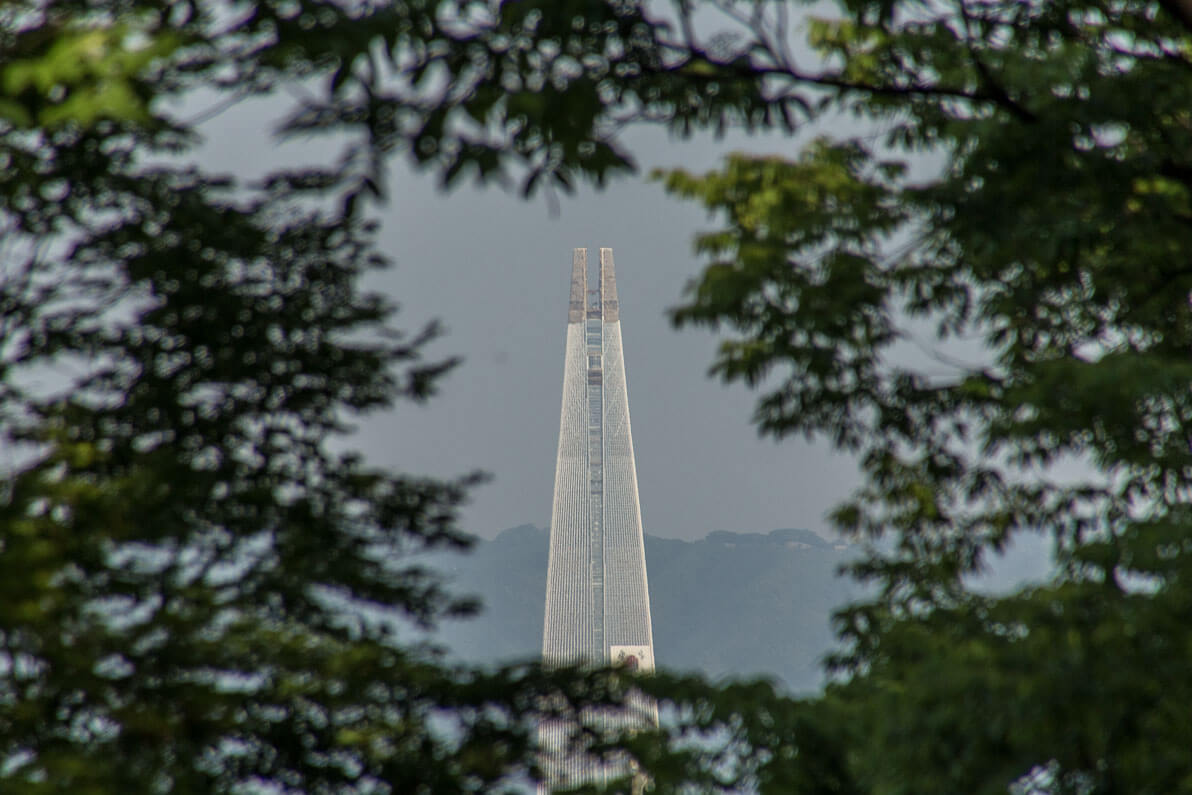 61. Jamsil Tower
Jamsil Tower or Lotte World Tower is Seoul's latest new addition to the city's skyline and rather impressive as it's the country's tallest building clocking in with 123 floors and the 5th tallest building in the world! You can to look at the building in awe or shop at the incredible mall on the lower levels.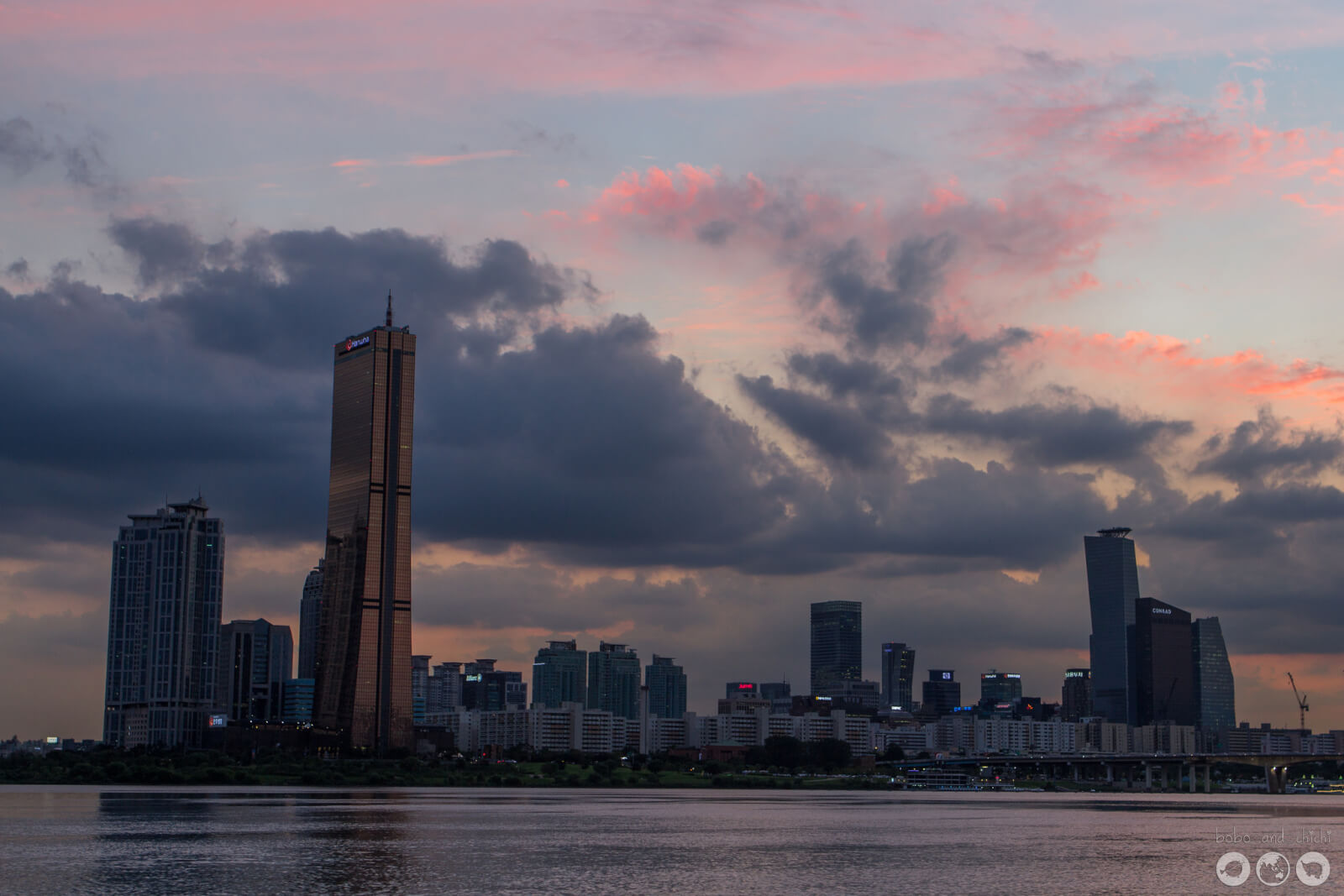 62. 63 Building
You can't miss this beautiful gold high rise along the Han River on Yeouido. This used to be Korea's tallest building until Jamsil Tower was built. The 63 Building offers a variety of things to do including the incredible observation deck on the top floors, an aquarium, 3D movie experience, and other exhibits.
Purchase your tickets for the observatory at a discount here.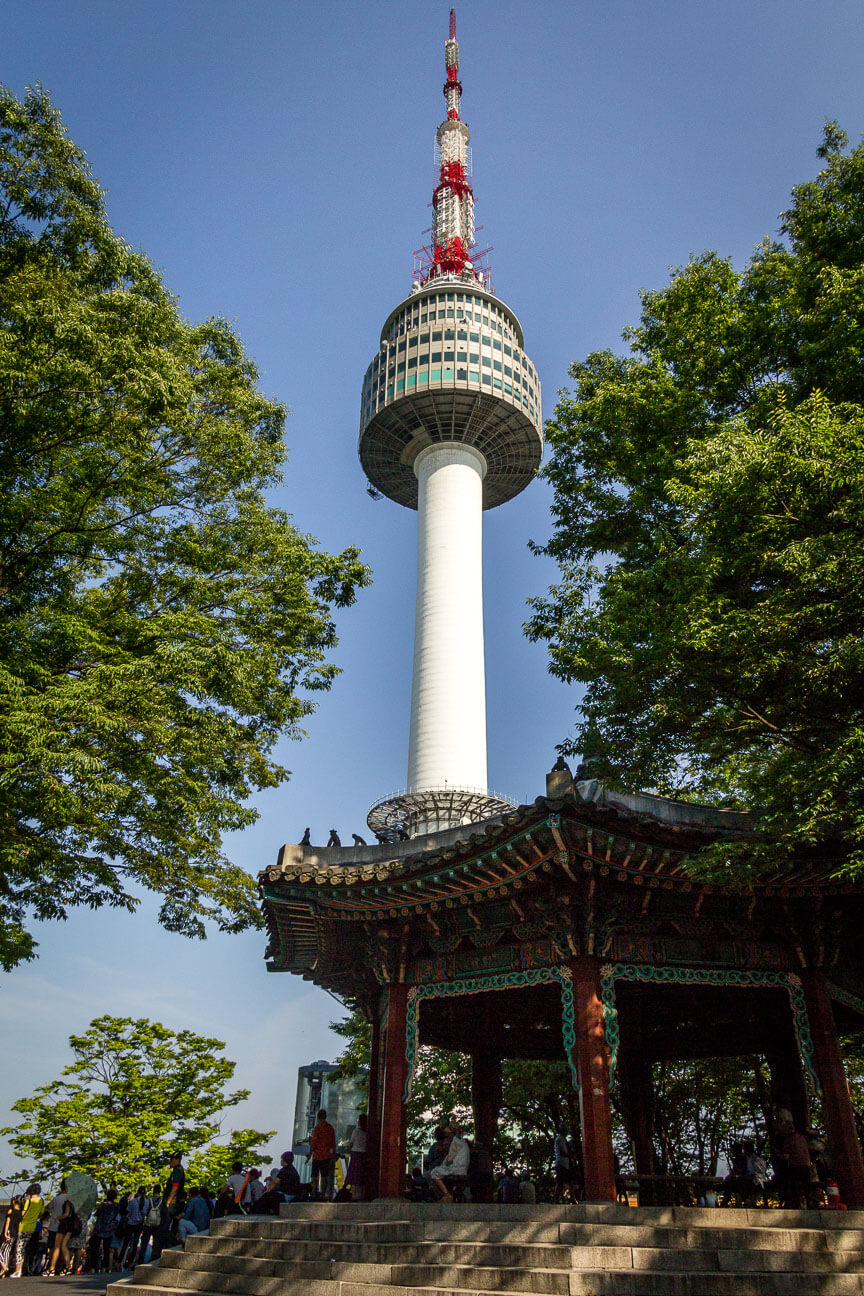 63. Namsan Tower
One of the best things to do in Seoul would be visiting the iconic Namsan Tower. Namsan Tower can be seen from all over the city and offers incredible 360 views of Seoul once you're up there. Take a cable car, bus, or walk on the trails leading up to Namsan. Eat, shop, take a date, or just go for the view. We recommend checking out N Grille for a sunset dinner, the restaurant is at the top of the tower and revolves slowly in a complete circle while you enjoy a fine dining experience.
You can purchase your tickets for Namsan Tower in advance here.
64. Jeongdong Observatory
Located in the heart of Seoul on the 13th floor of Seoul City Hall you can check out the incredible views from Jeongdong Observatory. The highlight would be peering down into the grounds of Deoksugung Palace. Be sure to check the latest hours of business as it changes and is closed on certain holidays.
65. National Museum of Korean Contemporary History
Located in Gwanghwamun Square next to the US Embassy and Gyeongbokgung Palace this museum not only offers interesting exhibits about the history of Korea but also has an incredible outdoor observation deck overlooking Gwanghwamun and Gyeongbokgung Palace. No tripods allowed and guards may not let you take photos facing the palace and presidential Blue House.
ENTERTAINMENT
66. Noraebang
Visiting Korea means you have to check out a noraebang, aka private karaoke rooms. Grab some friends or go solo. You can grab drinks and snacks inside while you belt out your favorite tunes. It's really a fun experience, we recommend having a few drinks before going to loosen up a bit!
67. Mulitbang
A multibang or game room often includes a karaoke room, movies, and video games. You rent by the hour and can hang out with friends or by yourself. We love coming to multi rooms to play MarioKart and Just Dance on Wii.
68. PC Bang
Are you a big computer gamer? Take advantage of some of the fastest internet in the world at a PC bang or a PC room where you can play your favorite computer games on lighting speed internet 24 hours a day. They sell basic snacks, ramen, and drinks so you won't have to leave for hours.
69. Screen Golf
Another one of our favorite things to do in Seoul is late night screen golf. Imagine you are on the course with this interactive screen golf game. Many places let you have drinks and will even order you food and are open 24 hours.
70. Bowling
Another great activity to enjoy in Seoul would be bowling! You can't miss the giant inflatable bowling pin on top of buildings around Seoul letting you know there's a bowling alley inside. These are often open 24 hours and very inexpensive. We found ourselves loving late night bowling with drinks!
71. Check out Jjimjilbang
Check out Korea's bath house scene by visiting a jimjilbang. Sweat it out or soak in therapeutic baths, some infused with things like ginseng or green tea. Most jimjilbangs are separated by sex meaning you are in the nude hanging out in the sauna. There are areas where men and women can sit in steam rooms together with jimjilbang outfits provided. They seem scary at first but once you get over the initial shock they are really nice!
Visit one of Seoul's most famous jimjilbangs, Dragon Hill Spa in Yongsan is the place to get the ultimate Korean spa experience. You can purchase your tickets for Dragon Hill Spa in advance here.
72. Luxury Cinemas
We loved the movie theater experience in Korea. One of the best things to do in Seoul would be to take advantage of their luxury cinemas. There are cinema experiences where you can lounge on Temperpedic beds, relax in recliners with Beats by Dre speakers, and fine dining. Even at the regular CGV cinemas you can opt for a SweetBox, a little semi private love seat for you and your friend or just extra space for yourself.
73. Nanta Theatre Show
Nanta live theater is perfect for anyone no matter what language you speak as it's a nonverbal comedy cooking show. It has rave reviews and has gained alot of popularity over the years.
Purchase your Nanta tickets at a discount in advance!
74. Check out the Casino
Did you know Seoul has a few casinos? Gambling is not legal for Korean citizens so it's for international guests only. We recommend checking out Walker Hill or Seven Luck casinos if gambling is your thing.
75. Trick Eye Museum
Want to fool all your friends into thinking you were at the jaws of a giant crocodile? Or that you were climbing bamboo with adorable panda bears? The Trick Eye Museum is full of art installations where you pose with the scene and become a part of the art. It's a pretty fun experience full of fun photo opportunities!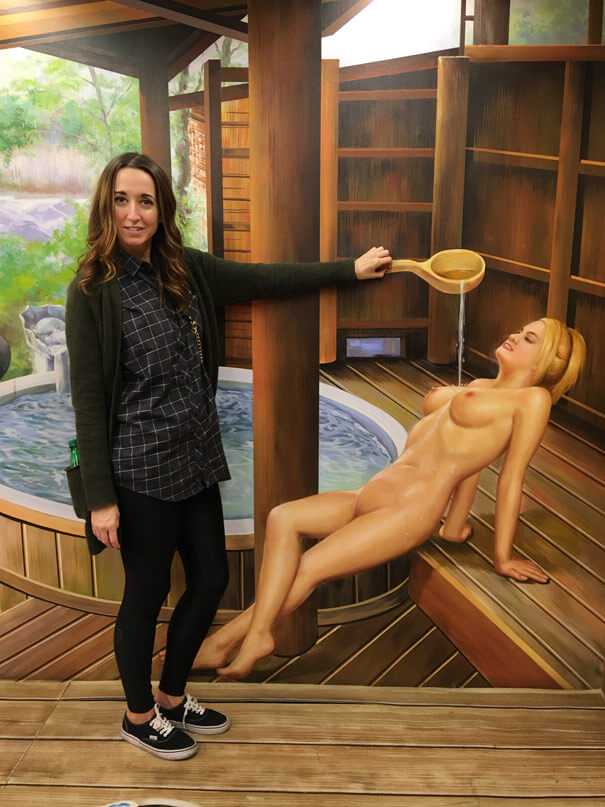 76. X Rated Love Museum
This one is not for kids or for the faint of heart. The Love Museum is full of x rated art and like the Trick Eye museum, you can actually pose with some of the displays. You will be shocked, amused, and disgusted as you walk through the entire place. It's definitely a unique experience!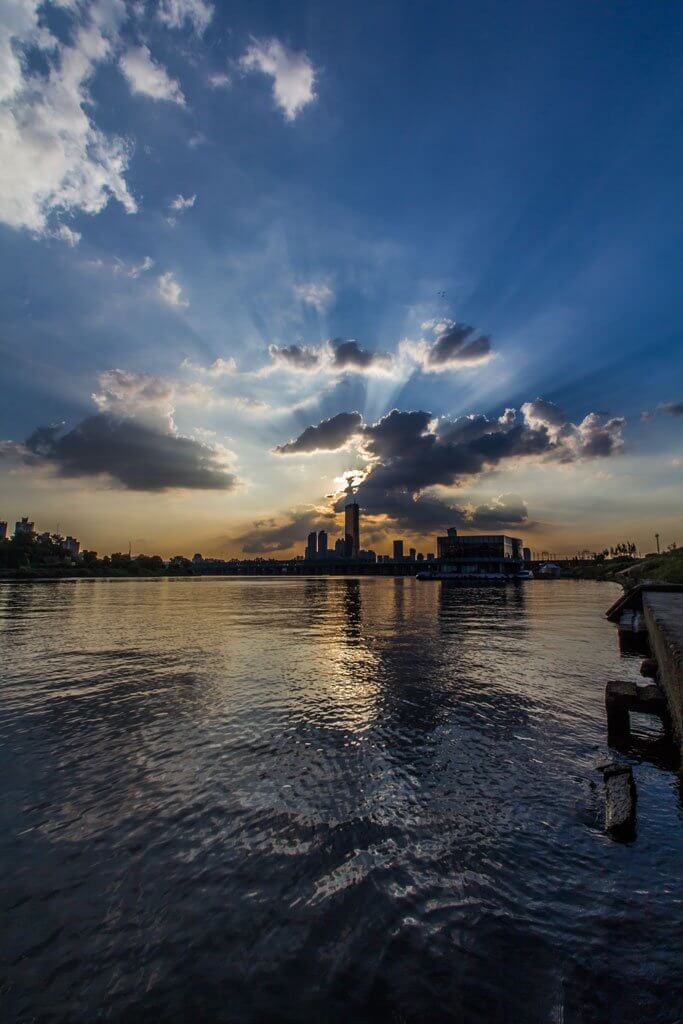 77. Han River Cruise
Enjoy an incredible view of the city by the Han River on a river cruise! There are different options but we recommend taking a sunset cruise served with dinner to witness the city come to life as the sun goes down.
78. Wine Train
If you're a wine lover like us you may want to check out the Wine Train in Seoul. Hop on board for wine tasting, movies, and fun stops along the way. The train is decked out with kitschy decor and an experience you won't forget.
79. Check out a Sporting Event
While you're in Seoul check out a local sporting event! Our favorite would have to be baseball games. We found Korea's games to be more lively than baseball games in the US. There are dancers, cheerleaders, and mascots galore to ensure you have a great experience rooting for your favorite team.
THE MANY CAFES OF SEOUL
80. Cat Café
If you're a cat lover like myself then visiting on of city's many cat cafes is one of the best things to do in Seoul! Sip on a cup of coffee, grab a toy, and have some new feline friends to hang out with. Check out our experience here.
81. Dog Café
Some people say they are "dog" people or others like myself love both cats and dogs. Anyways you can also visit a cafe just with dogs! There are playful pups and cuddly pups, hang out with man's best friend while you enjoy a cup of coffee.

82. Raccoon Café
Sounds crazy but it's true! There's a raccoon cafe in Seoul that lets you hang out with these little ring-tailed bandits. The totally domesticated and lively little creatures are a long way from digging for scraps in the dumpster. They hang out and play in their jungle gym in the ceiling and run around the place. Less cuddly and more playful it's an experience you won't forget!
83. Poop Café
Say what? One of the more quirky and odd things to do in Seoul is visiting the Poop Cafe in the Ssamziegil shopping plaza in Insadong. Sip on a cup of coffee out of a toilet bowl or order spaghetti in a toilet bowl. Either way it's going to be an expierence unlike any other!
84. Doll Café
Café Blue Fairy in Hongdae stretches wall to wall with glass cases full of dolls. You can actually rent some of the dolls in the café to play with while you drink coffee. You can also bring your own doll and dress it and comb its hair while you enjoy the doll loving atmosphere.
85. Cafe Where you can drink yourself
This one sounds confusing but is exactly how it sounds. CaFace cafe takes a photo and prints the image on the top of your latte for one super personalized cup of joe!
86. Sheep Café
If you're starting to feel like you've heard it all we don't blame you. There is actually a cafe in Hongdae called Thanks Nature Cafe where you can hang out with sheep while you drink coffee!
87. The Galapagos
Another interesting theme cafe that involves less cuddly critters. Instead, The Galapagos Cafe in Hongdae has tortoises, sugar gliders, and bearded dragons!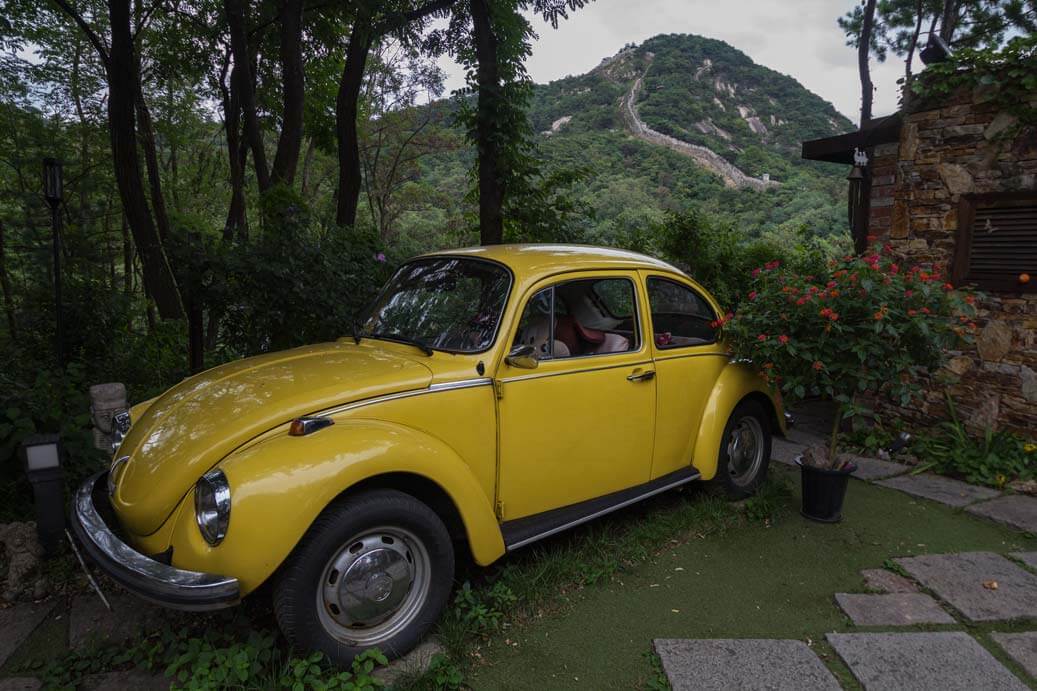 88. Sanmotoonge Café
A popular cafe not so easy to find in Buamdong where you are rewarded with excellent views of the Seoul Fortress Wall and the mountains overlooking the city. Sanmotoonge gains it's popularity not from its epic view but from all the TV shows that have filmed here. Enjoy a cup of coffee on one of their many outdoor terraces or inside with amazing views.
89. Hello Kitty Cafe
Another popular cafe in Seoul is the Hello Kitty Cafe. Over the top pink decorations, kitty faces on your lattes, and Hello Kitty galore.
ONLY IN KOREA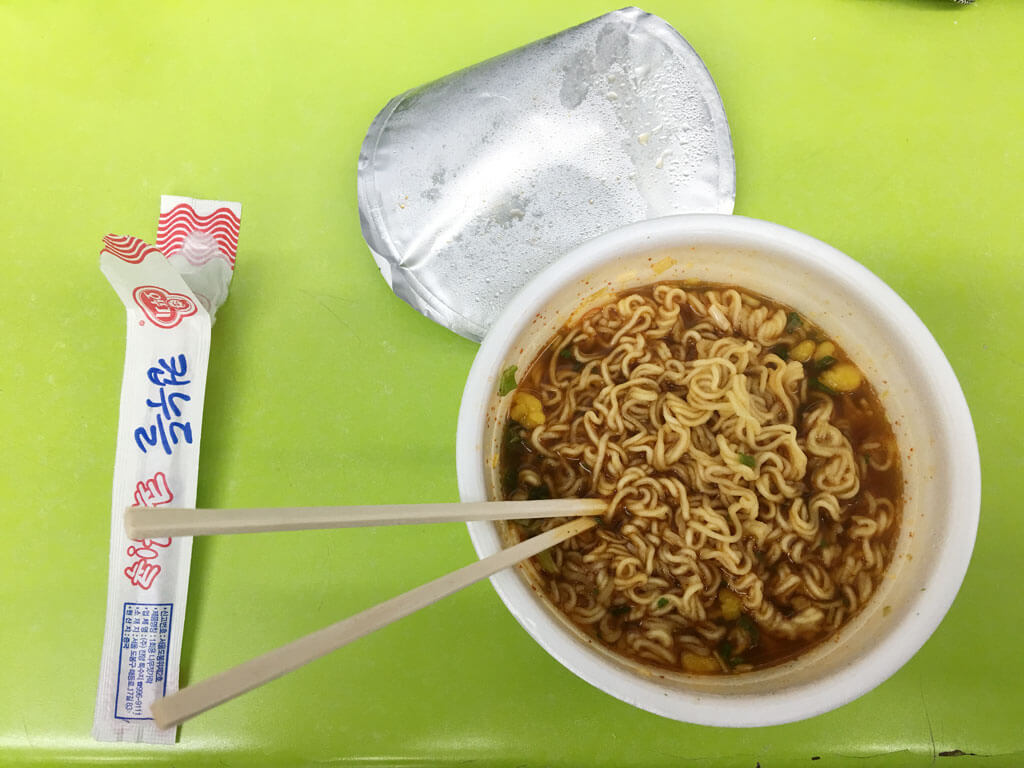 90. Convenience Stores
Sounds bizarre but hanging out at the convenience stores is actually one of the coolest things to do in Seoul. Haha, okay maybe not "cool" but we love the convenience store culture in Korea. Hang outside with drinks and friends for hours in the night or come and enjoy a quick meal. We love taking advantage of the tables outside for cheap eats and drinks.
91. Makgeolli on the Mountains
One unique thing about Korea is that the hikers love drinking makgeolli on the mountains. This is something we LOVED as I am a huge makgeolli drinker. Join in on the fun, hike up to a summit in Bukhansan and enjoy some makgeolli with the locals while enjoying the view!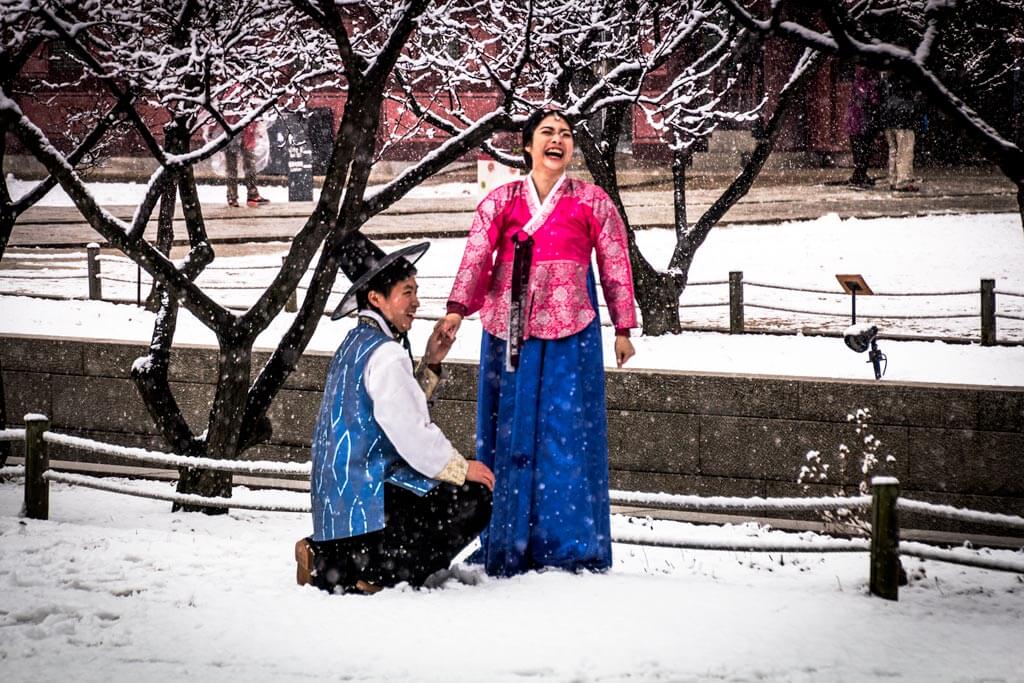 92. Hangout in Seoul in Hanbok
In Seoul near Gyeongbokgung Palace, Gwanghwamun, and Buckhon Hanok Village you'll notice everyone decked out in their hanbok, Korean traditional clothing, having a good time and taking amazing photos. You can rent or buy your very own colorful hanbok.
93. Fun photo booths
There are literally photo booths all over Seoul, from the subway for passport photos (where I had a crazy experience) to fun photo booths you can take with your friends all over the city. Grab some friends, try on their accessories, and pose!
94. Hangover Ice Cream
Did you know Korea has invented the most unique cure for a hangover? Head on over to any WithMe convenience stores to try out hangover ice cream after a long day of drinking! Check out our video to see if it really works!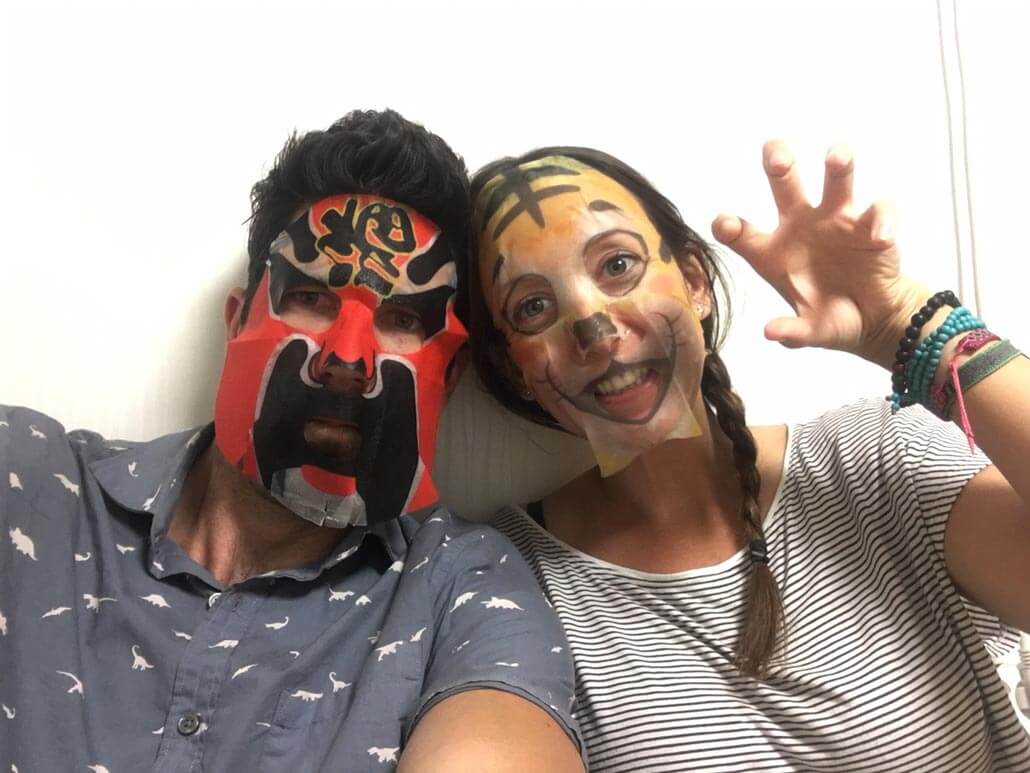 95. Shop til you Drop for Cosmetics
You can't walk on a street in Seoul without seeing tons of cosmetic stores. Korea has made a name for itself for its quality and amazing skin care products. Beauty is very important in the local culture and I ended up loving the abundance and selection for my skincare and makeup collection! Be sure to check out their fun nourishing face masks!
96. Medical Tourism
Seoul is one of the top plastic surgery capitals in the world! People flock here for medical tourism, mostly cosmetic but other surgeries as well for a fraction of the price at state of the art medical centers with some of the world's best doctors. I had an incredible experience getting LASEK surgery in Korea and so did Nina Ragusa from Where in the World is Nina.
97. Enjoy KPop Experience
K-pop is one of the biggest crazes in Korea taking the international music scene by storm. Check out a K-pop concert or if you can't do that you can at least check out the K-Pop interactive experience at Dongdaemun or at Everland Amusement Park!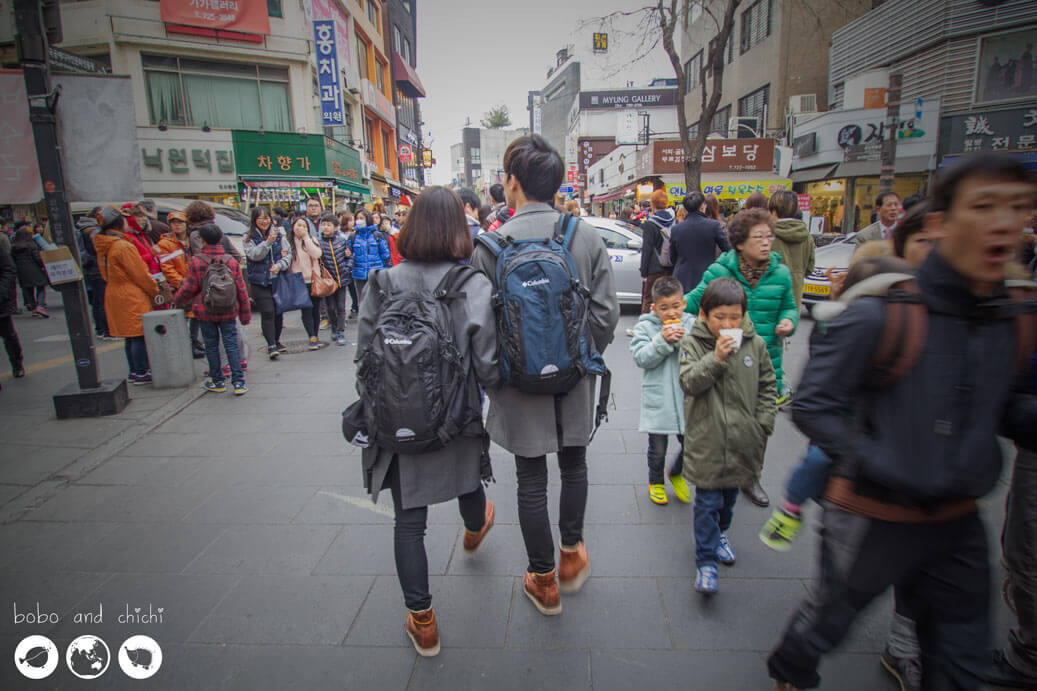 98. Matching Couple Outfits
Korea has a huge couple culture and it won't take long for you to notice couples everywhere, even couples wearing matching outfits! Couples like people to know that they are an item so they will often coordinate their clothes. Why not take part of this cute local tradition when in Seoul?
99. Get a Free Massage
This was one thing we took advantage of living in Seoul. There are electronic stores all over the city filled with everything from computers to kitchen appliances. One floor always have these fancy massage chairs that can be yours with a stiff price tag upwards of thousands of dollars. But guess what? You can try them out for free, it's actually encouraged. You actually may want to buy one after trying it out. Each sample massage usually lasts anywhere from 20-30 minutes and feels just as good as a real therapeutic massage!
Bonus
Chuncheon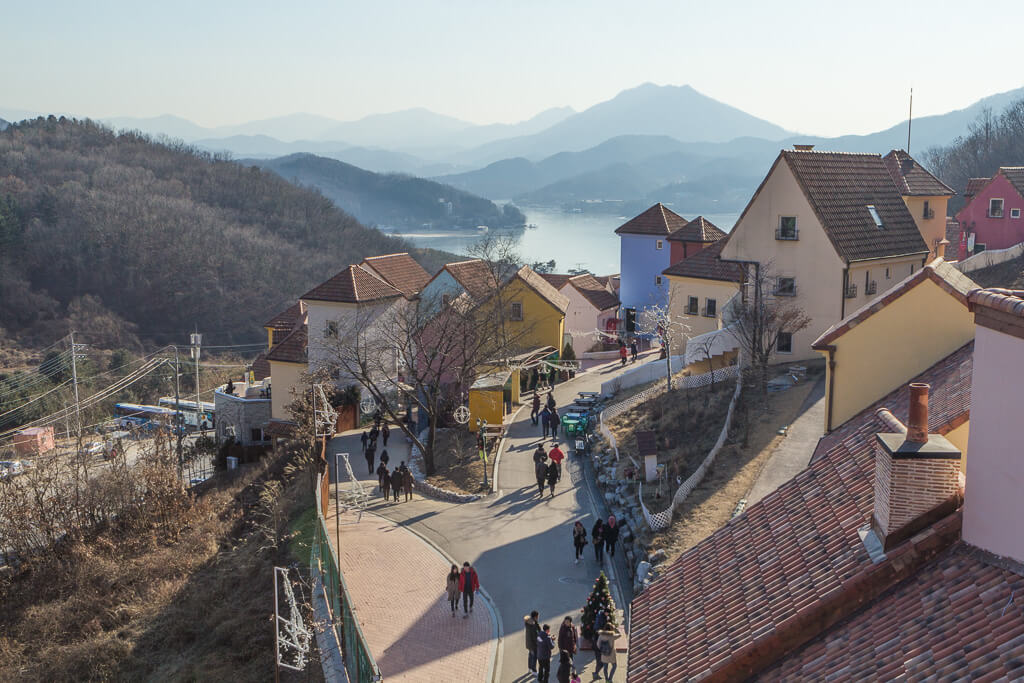 Not technically Seoul but still able to reach via the Seoul subway is the gorgeous area of Chuncheon. There is easily a weekend full of activities here and no doubt one of our favorite places to visit just outside of Seoul. Walk or bike around Nami Island, visit Korea's Petite France, enjoy the beautiful flowers or lighting show at the Garden of Morning Calm, have fun on a giant rail bike track, and eat our favorite Korean dish, dak galbi, the signature dish to this region of Korea!
Take a guided tour to the best spots in the area, Petite France, Garden of Morning Calm, and Nami Island in one day. Purchase your tickets at a discount here.
---
There you have it, 99 fantastic things to do in Seoul! Let us know your favorite activities to do in Seoul, or let us know if we missed anything!
Check out this South Korea bucket list for more amazing things to do.
If you liked this post please share the love in Pinterest below!
Disclaimer: This page contains affiliate links. By purchasing through the links on Bobo & Chichi you will help us keep the site up and running at no extra cost to you.