Welcome to all the best things to do in Phoenicia, what's considered the heart of the high peaks in the Catskill Mountain region in Upstate New York!
A Catskills vacation is not complete without checking out Phoenicia, New York and what there is to do around here from outdoor leisure activities, to luxury resorts and charming stays, to shopping, dining, and drinking from any of the craft beverage spots, and unique finds like the world's largest kaleidoscope!
There are also a ton of amazing things to do near Phoenicia, New York which makes it a great base for also exploring the Catskill Mountains region and popular other nearby Catskill destinations like Hunter Mountain and the town of Woodstock.
This guide will help you plan your Phoenicia, New York visit including all the best Phoenicia activities, where to stay, where it's located, and when to visit.
Also, be sure to check out all the other best things to do in the Catskills in winter to help you plan your vacation to this amazing region if you plan on enjoying the magical winter season!
Where is Phoenicia, New York?
Phoenicia, a small, rural town in New York located in the western portion of Ulster County, New York. It is technically a hamlet of Shandaken and is located in the Catskill Mountains region.
This funky and pleasant town is just a short drive from some of the surrounding major cities, including (ranked closest in proximity to farthest) Albany, NY; Newark, Nj; Jersey City, NJ; New York City, NY; Philadelphia, PA; Boston, MA; Rochester, NY; Montreal, Canada; Buffalo, NY; and Ottawa, Canada.
The exact distance from Phoenicia, New York is recorded below in miles, as well as the estimated driving time in hours and minutes.
Phoenicia, New York Distance from:
Albany, NY: 68 miles, 1 hour 18-minute drive
Newark, NJ: 117 miles, 2 hours 16-minute drive
Jersey City, NJ: 117 miles, 2 hours 19-minute drive
New York City, NY: 120 miles, 2 hours, 23 minute-drive
Philadelphia, PA: 203 miles, 3 hours, 53-minute drive
Boston, MA: 216 miles, 3 hours, 33-minute drive
Rochester, NY: 247 miles, 4 hours, 43-minute drive
Montreal, Canada: 288 miles, 5 hours, 14-minute drive
Baltimore, MD: 299 miles, 5 hours, 27-minute drive
Buffalo, NY: 310 miles, 5 hours, 46-minute drive
Ottawa, Canada: 354 miles, 6 hours, 40-minute drive
What to do in Phoenicia, New York
Phoenicia Diner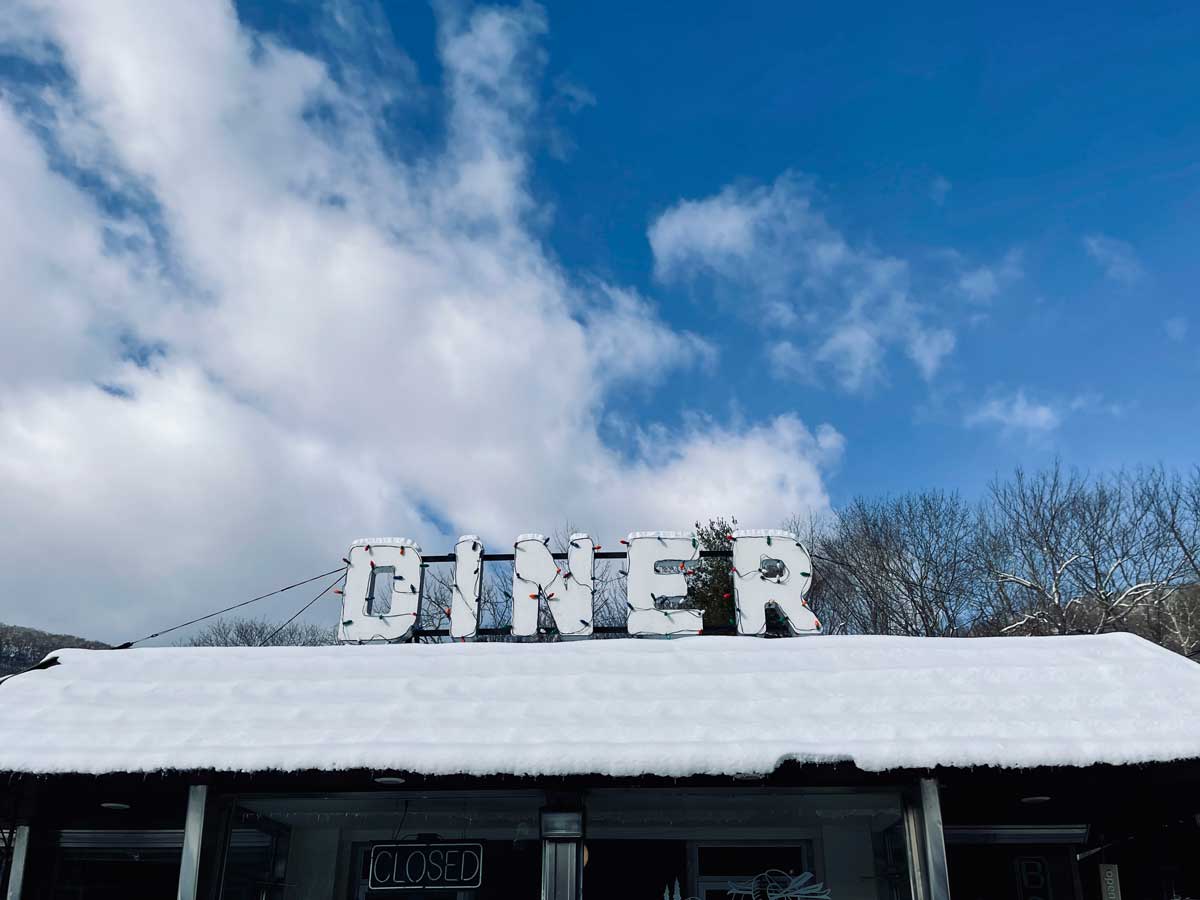 One of the first things to do in Phoenicia, New York is to visit none other than the Phoenicia Diner, located right off of Route 28. This breakfast and brunch haven offers a dynamic menu that is seasonally influenced by what fresh, local ingredients are currently available.
Frequent guests say their food is "fantastic," desserts are "decadent," and the cocktails are "vibrant" which is exactly what drew us in plus a few friends recommended this food stop as well! I ordered a breakfast tostada off the specials menu, which I highly recommend and Scott went for a classic breakfast.
Both of us were more than satisfied and a little upset with ourselves that we didn't plan our trip better to stop here more than once on our Phoenicia, New York getaway! While you can't go wrong with anything on the menu, countless reviewers rave about the buttermilk pancakes.
Head on down to this little piece of an upstate charm and fuel up before nature walk, hike, or day of Catskills adventures. This year-round go-to spot is especially lively during the summer, when bands perform on the lot. Visitors should keep in mind that tables are on a first-come-first-serve basis, so no reservations are necessary.
Just note that this is a breakfast and lunch spot and they aren't open in the evenings past 6 pm.
Visit Downtown Phoenicia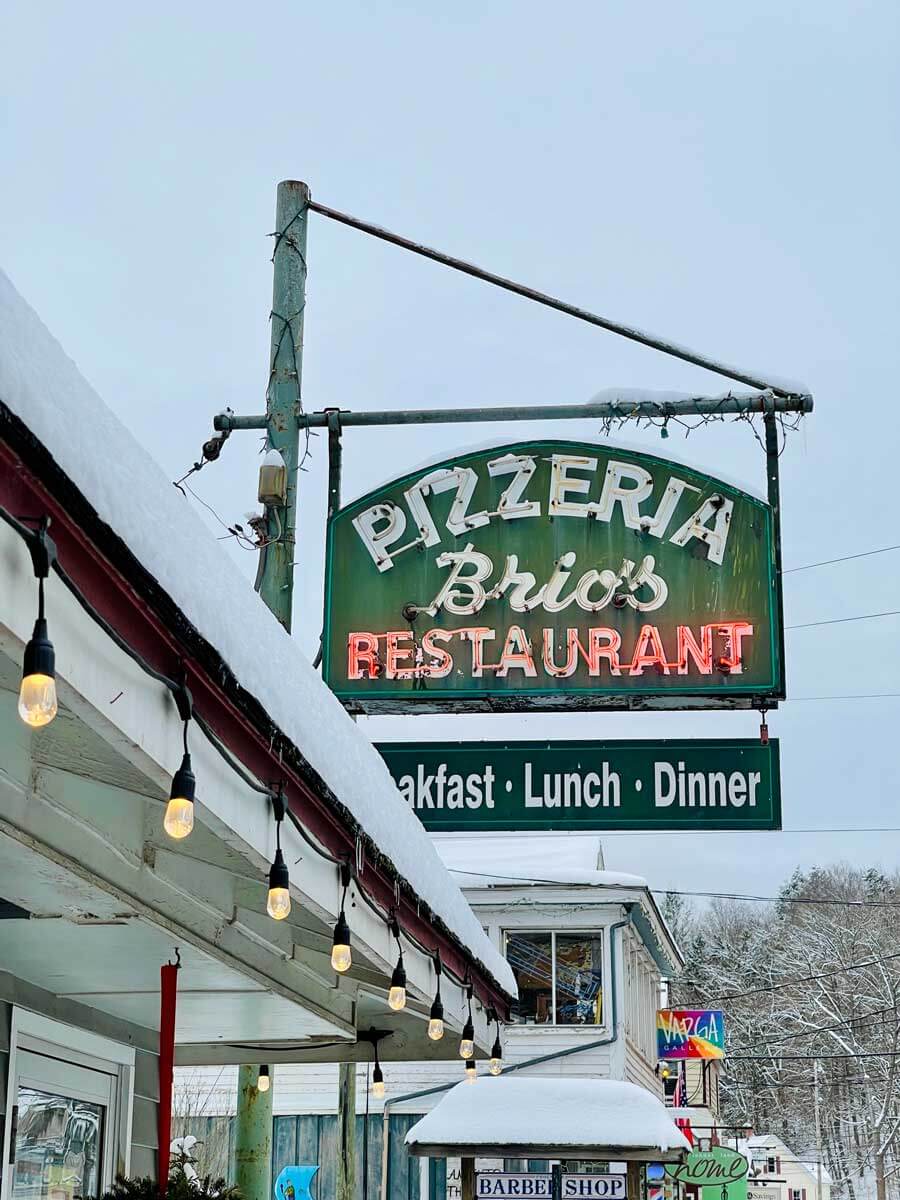 If you're looking for a fun way to spend the day, take a stroll through Downtown Phoenicia, New York, where locals and visitors from afar scavenger through the hidden treasures of the quaint little shops.
You'll find rustic antiques, trendy trinkets, and even luxury pieces to suit your style at Mystery Spot Antiques. For the creative minds, don't miss the multi-merchant store located at 41 Main Street, called Phoenicia Arts & Antiques, which has its very own art gallery.
Visitors boast about their ever-changing inventory and thus regard it as an excellent place to find some nifty vintage collectibles. Need a nibble? Stop by 46 Main Street's Phoenicia Market and Delicatessen for some cold cuts and baked goods.
Catskill Outfitters in downtown Phoenicia, New York also offers rentals for gear for any outdoor activities in the area plus cool outdoorsy gifts! They also offer guided camping trips, hiking excursions, and fly fishing for beginners or those who want to explore the area like a local.
Woodstock Brewing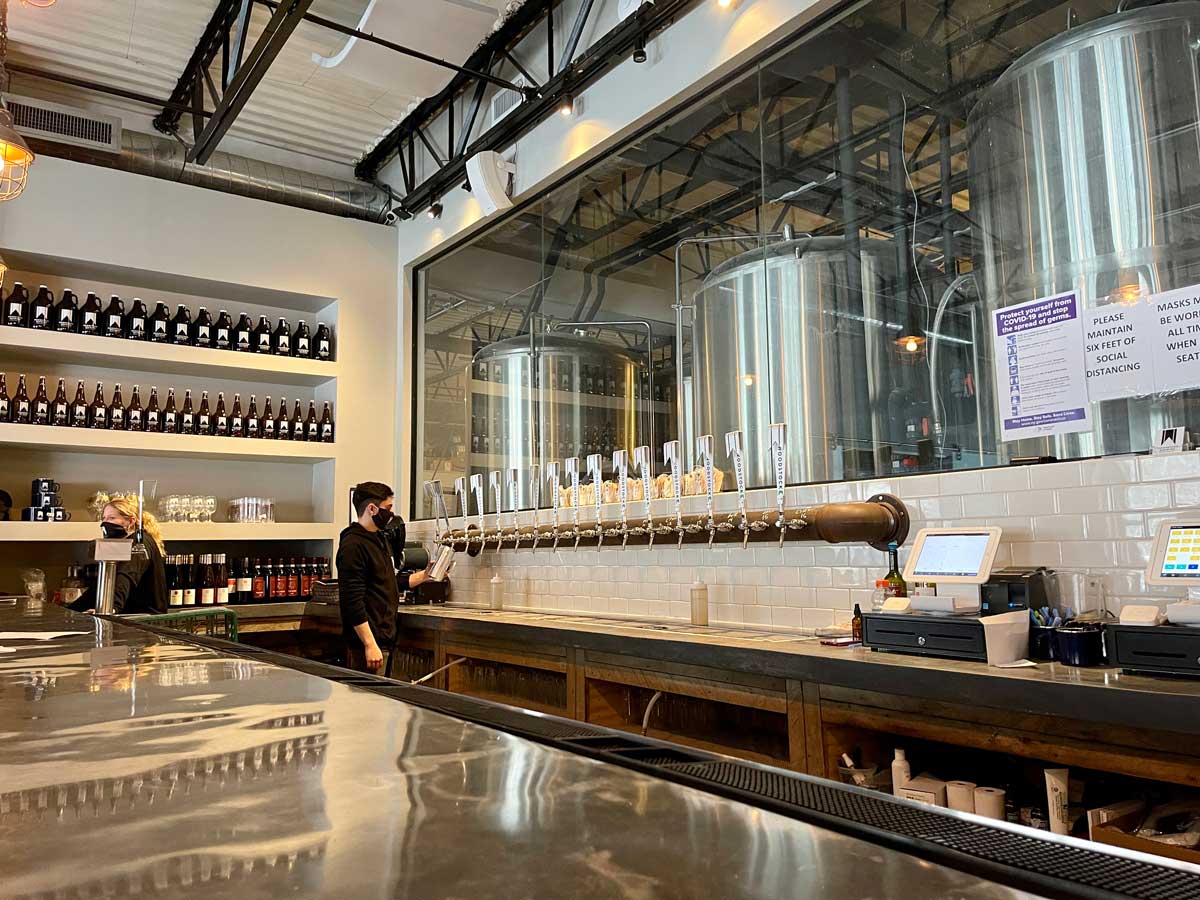 A brief drive down south on New York State Route 28 will bring you to a small strip, featuring three spots that made it to the list of some of the best things to do in Phoenicia, New York, which also happen to be next door to Phoenicia Diner.
Woodstock Brewing, an industrial-chic microbrewery with 15 barrels of delectable beer on tap is a great place if you're in need of a unique brew. Try their flagship pale ale, Baby Dragon, or Falling Birds Sour Ale to quench your thirst. But if I'm being honest, we are still on a hazy IPA kick and picked up a pack of that to take back to our hotel every day we drove past during our stay.
Grab a beer and stay for a meal! Some of the best bar bites include the mega fry tower, beef birria, and of course, a slice of cherry cheesecake to finish it off.
This bustling restaurant is open Thursday through Sunday, and regulars advise visitors to take advantage of the beautiful scenery by opting for outdoor seating beneath the bushy trees in the warmer months when their outdoor dining area is open.
When you've finally filled yourself to the brim with beer, be sure to save some room to grab a slice of pizza to go from Danielle's Pizza shop next door or we grabbed one of their calzones to go to take back to our hotel with us for dinner, and in the mornings grab a coffee from Maeve's Place for the road.
Visit the World's Largest Kaleidoscope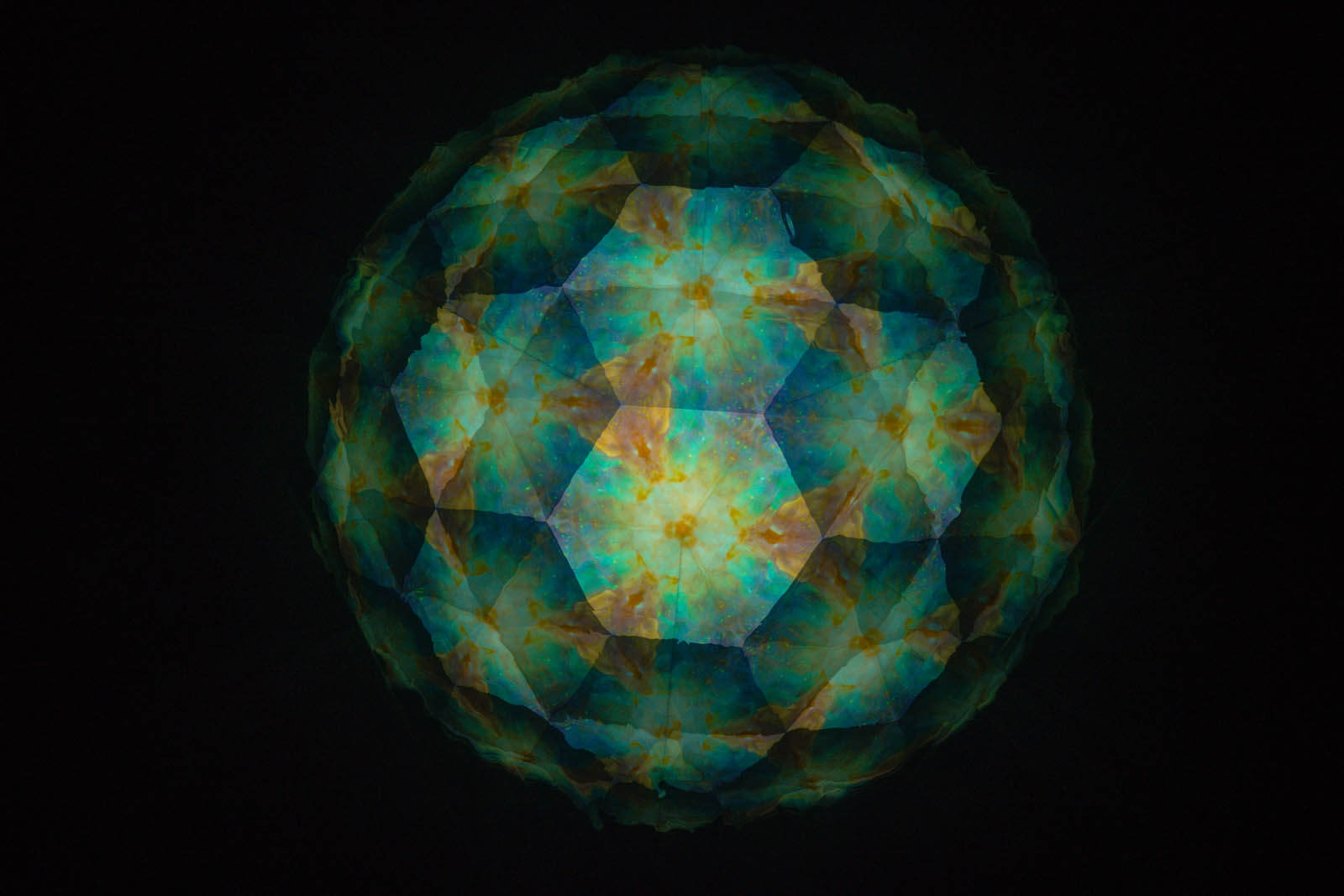 Head over to Emerson Kaleidoscope, the world's largest kaleidoscope, measuring 56 feet tall for one of the most unique things to do in the Catskills and in Phoenicia that's also mind-bending.
This towering monument was designed by award-winning kaleidoscope artist, Charles Karadimos, and the proceeding Kaleidoshows designed by psychedelic artist, Isaac Abrams, and his son who was a computer artist, Raphael. The beautiful sight was built using the silo from the Risley Flats Farm, and the accompanying adjacent barn was built in 1860.
The Kaatskills Kaleidoscope took approximately six years to construct and cost roughly $250,000. Visitors can enjoy this vibrant extravaganza by watching a Kaleidoshow, a visual and sound experience viewed from the bottom up within the silo.
The Kaleidoscope is designed with tapered mirrors that transform the images into fractal figures, telling a story for the audience. The show is $5 to watch for non-guests of the Emerson Resort, and once you've had your share of the trippy sight, don't forget to visit The Shops at Emerson.
There is Melina's Boutique, The Men's Shop, Toy Chest, Home & Garden, Bath & Body, General Store, and Waldo's. Last but not least, be sure to visit the Kaleidostore, where you can take home your very own scope made from either veneer wood, brass, marble, glass, or chrome.
Honestly, we weren't expecting much with the Kaleidoshow, but both of us were blown away at how mesmerizing the show was and the audio that went along with it! Don't miss this!
Hiking at Phoenicia Mt Tobias Wild Forest
Located just southeast of Phoenicia, New York, is Mount Tobias, a mountain nestled within the Catskill Mountains, and is great for hiking and other outdoor adventures. This peak is free to explore and open for recreation year-round.
The Phoenicia Mt. Tobias Wild Forest actually serves as a bridge between three different wilderness areas, namely Slide Mountain, Hunter-West Kill, and Indian Head Mountain. Of all of the parcels in the land, Mt. Tobias's 1,300-acres comes in as the second largest.
Visitors should keep an eye out during their trip because Mt. Tobias is linked by a right-of-way, as there is no obvious trail, connecting a 16-panel interpretive kiosk off of Route 28.
For those who wish to hike this mountain, the trailhead off of County Route 40 holds about 10 cars, with additional parking at Abbey Road (2 miles on the left side) and at the Kenneth Wilson Campground (4 miles on the right side).
Upon arrival to the Mt. Tobias Abbey Road Trails, you'll see an old woods road that leads through private land from Wittenberg Road to Mt. Tobias.
The undeveloped parking area at Abbey Road provides access to this old road and the other unmarked trails near the summit of Mt. Tobias. Work up a sweat as you venture through the mountainous range, observing an abundance of wildlife including deer, unique birds, and reptiles.
Visitors beware and keep an eye out for bears, bobcats, and porcupines, we recommend reading up on wildlife safety in the small chance you encounter one of these majestic creatures.
Once you've finished hiking Mt. Tobias, consider exploring Mt. Tremper, where visitors boast about the unparalleled views of the Catskills' highest peaks, seen from the Tremper Mountain Fire Tower.
Belleayre Mountain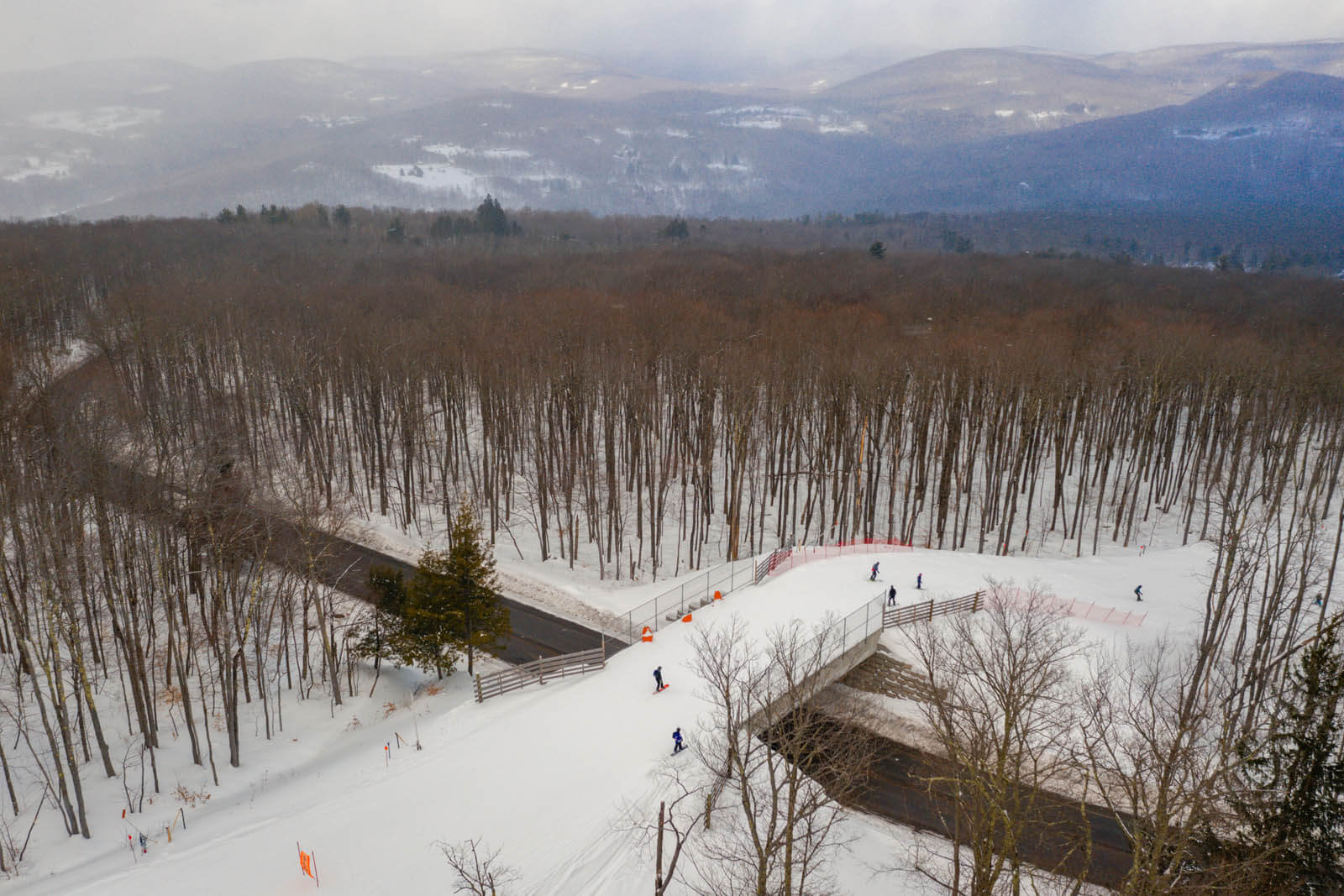 Another one of the best things to do in Phoenicia, New York is to visit Belleayre Mountain in Catskill Park, a ski resort that is both owned and operated by the Olympic Regional Development Authority (ORDA).
This famed attraction is known for being the only Catskill resort that contains a gondola, and might I add – one that operates both on and off-season.
In the winter months, visitors can enjoy skiing, snowboarding, cross country skiing, and snowshoeing. Ski and snowboard rentals are readily available as the Belleayre rental fleet has enough options for every skill level. A selection of lessons ranging from private to adaptive, as well as packages for family and friends (parties of 3-5 members) are offered to those who want to brush up on their training.
While Belleayre Mountain is often packed during the winter, the summertime can be just as bustling with warmer activities like Belleayre beach, scenic gondola rides, mountain biking, and hiking.
No matter the season, you're sure to have an unmatched experience as you venture through the fresh mountain air. Visitors should keep in mind that lift tickets are available in limited quantities, so be sure to plan accordingly and purchase in advance (online) before they sell out.
Frequent visitors might consider investing in a season pass as there is a multitude of adventures to be had throughout the Mountain's 50 trails, 5 glades, and terrain park.
Peekamoose Restaurant & Tap Room
One of the tastiest things to do in Phoenicia, New York involves a reservation at the Peekamoose Restaurant & Tap Room. This restored farmhouse serves up local farm-to-table suppers on Thursdays, Sundays, and Mondays from 4 pm to 9 pm and on Fridays and Saturdays from 4 pm to 10 pm.
This is an absolute must "Farm to Feast" experience in the Catskills Mountains. Between the contemporary American fare and unrivaled surrounding natural beauty, you're sure to feel at ease.
Visitors should note that the menu frequently rotates with the seasonal bounty, so be sure to check out their website and social media for updated offerings. While you can't go wrong with any of their dishes, their Caramelized Jumbo Sea Scallops with butternut squash and curry butter is to die for.
Frequent visitors describe the restaurant to be fresh and flavorful, while the New York Times boasts of its "quality and inventiveness."
Esopus Creek Activities
If you're taking a trip to Phoenicia, New York, you can't miss out on all of the activities that Esopus Creek has to offer. This 65.4-mile-long tributary of the Hudson River is the largest and most frequently visited stream in the Ashokan Watershed.
This generous tributary serves many functions as it drains approximately 75% of the watershed and is regarded as an economic engine for the watershed Towns by being a vital water supply and providing abundant habitats.
Fun fact – by the late 19th and early 20th Century, the Esopus Creek attracted more fisherman and thus became the birthplace of American fly fishing. This is definitely the best place to try out such a sport and remains to be one of the most iconic things to do in Phoenicia, New York.
Fish such as the Brown and Rainbow trout swim about in the beautiful creek waters. Catskill Mountain Angler and Esopus Creel are two companies in the area that provide guided fly-fishing tours, equipped with proper flying fishing gear.
Fishing isn't the only fun pastime to do, many visitors enjoy kayaking and canoeing down the waterway during high flows. Esopus Creek is also a great place to get down with some inner tubing – a remarkable sight from Memorial to Labor Day as dozens of crowded tubers fill the water.
Head over to The Town Tinker Tube Rental to rent your tube before diving into the whitewater thrills. Visitors should know that children must be over 12 year's old and deemed as good swimmers to take part in the tubing activities.
Check out Catskill Outfitters to rent gear and get all the best fly fishing advice and spots in the area! They also offer guided trips if you're new to flyfishing as well as guided hiking excursions and camping trips if you want to experience the area like a skilled local outdoorsman (or woman)!
Empire State Railway Museum
If a blast to the past sounds like your kind of adventure, take a trip to the Empire State Railway Museum, located in the historic Ulster & Delaware Phoenicia Railroad Station in Phoenicia, New York.
This beautifully restored and well-maintained facility was built in 1899 and has since been dedicated to preserving Catskill Mountain railroad heritage.
Most people love seeing the model train, which was constructed to give guests an idea of the previous layout of the railroad in the area. This neat old-time locomotive can be historically described through a brief 30-minute guided tour, before heading over to the gift shop for a memento.
Visitors will be glad to hear the museum is free upon entry, but it is prudent to mention it also volunteer ran, so donations are greatly appreciated.
Scenic Drive on Catskills Mountain Scenic Byway – Route 23a
There's nothing like a scenic drive to really set the tone for an awesome road trip, so one of the most beautiful things to do in Phoenicia, New York involves a scenic drive on the Catskills Mountain Scenic Byway.
The Catskills Mountain Scenic Byway stretches 52 miles across four towns: the Town of Olive; the Town of Shandaken; the Town of Middletown; and the Town of Andes, all of which are some of the most charming towns in the Catskills.
The Byway primarily follows New York State Route 28, with shorter extensions along Routes 42 and 214 and then through the center of the Catskills.
As you embark on your drive, you'll view various hamlets and villages, historically originated and charming to the eye. This scenic journey is open year-round, with plenty of activities for any season. Before visiting, be sure to check out their website so that you can download the audio guides prior to your tour.
Nearby Phoenicia, New York
Woodstock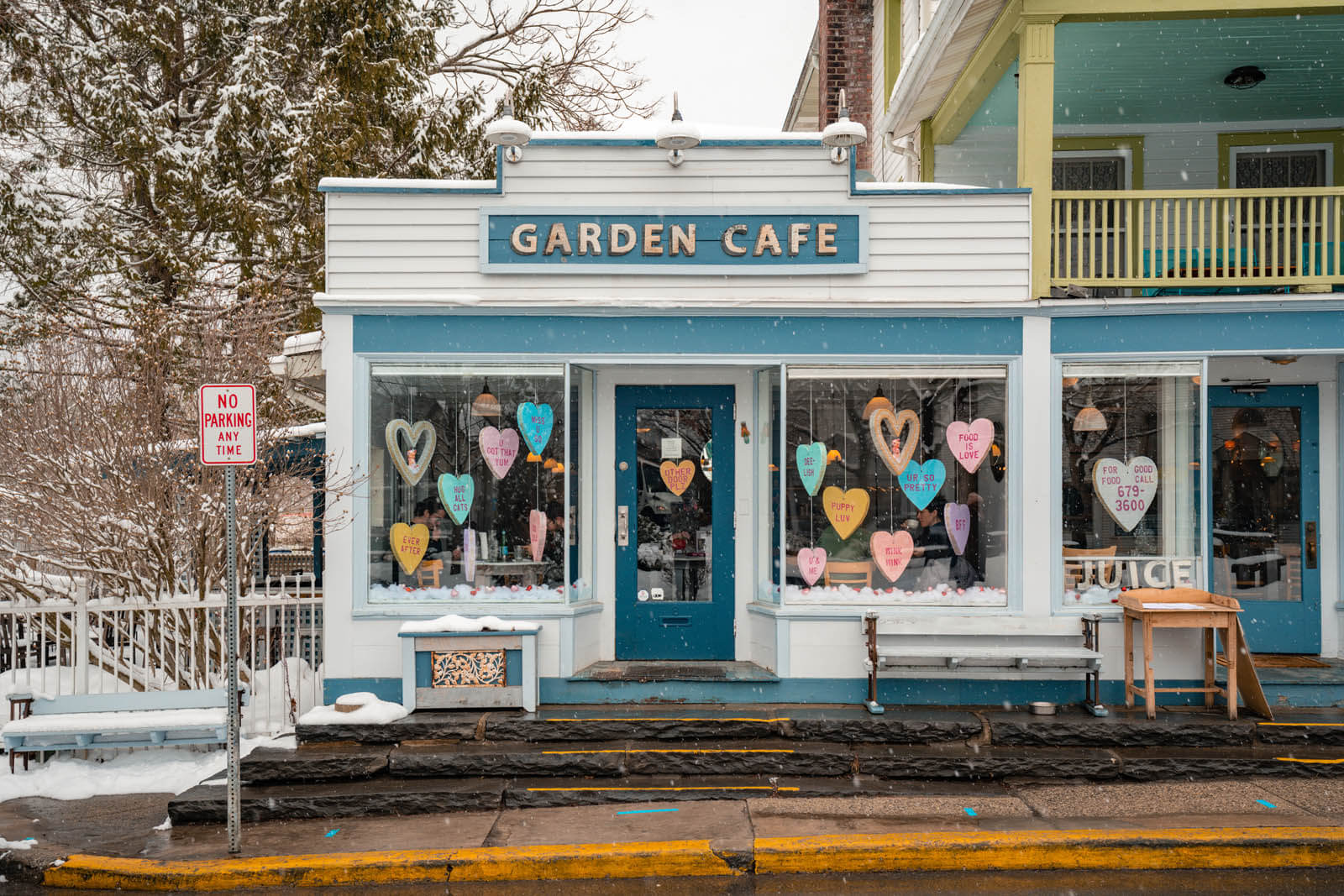 A sweet little destination nearby Phoenicia, New York is the quaint town of Woodstock, where the spirit of the 1960s and 1970s continues to reign. The best way to get the most out of this music and the art-inspired town is on wheels, so head over to Overlook Mountain Bikes and set out for a bike ride until sunset or hike Overlook Mountain!
There are many great things to do in Woodstock from the great dining scene to the thriving arts and culture scene still prevalent there today!
Fun fact – while this town lends its name to the Woodstock Festival, the music extravaganza actually took place nearly 60 miles away at Max Yasgur's dairy farm in Bethel, New York.
Kaaterskill Falls, Hunter & Tannersville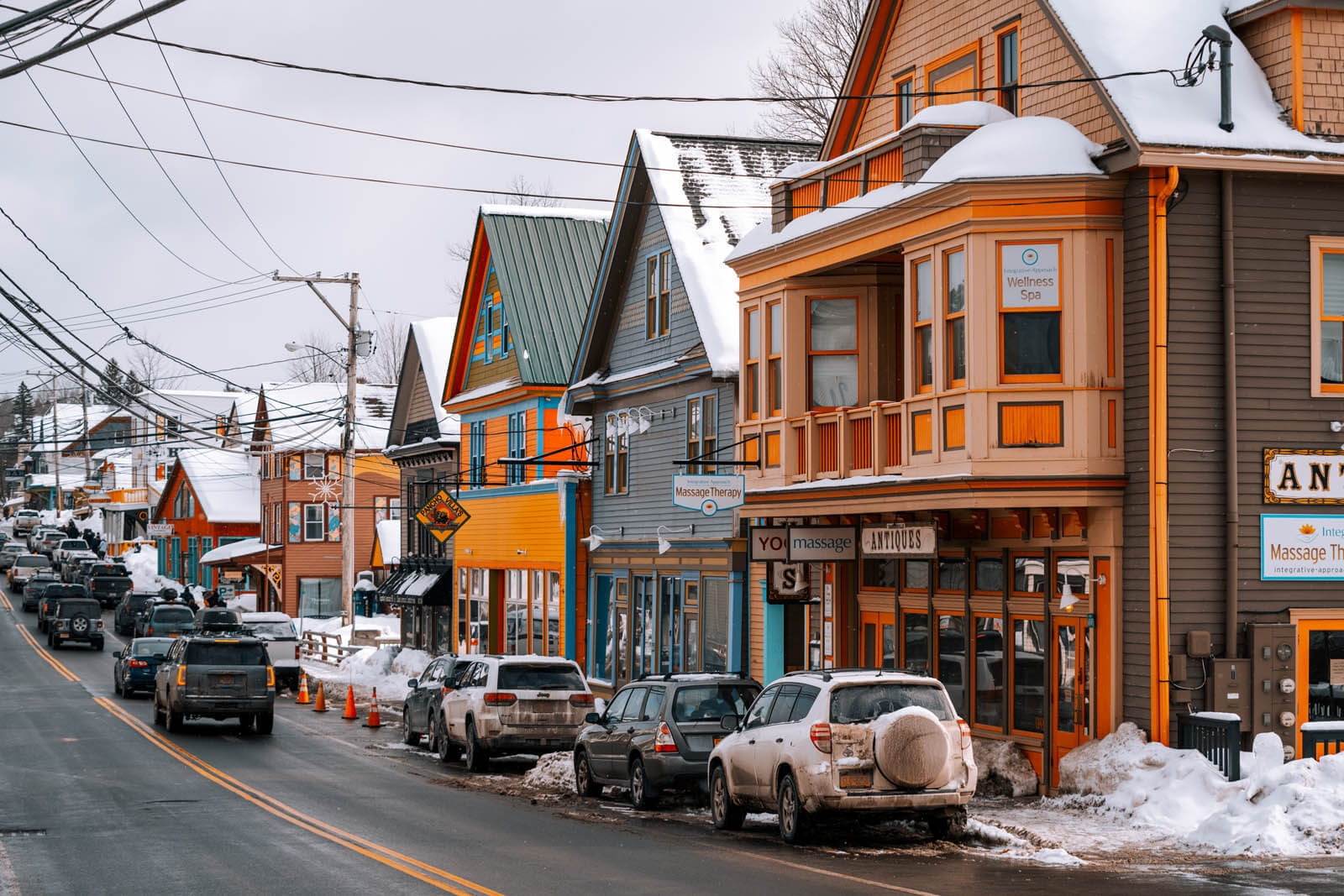 Some more scenic beauties that ought not to be missed include Kaaterskill Falls and the villages of Hunter and Tannersville.
Kaaterskill Falls is one of the best New York waterfalls and features two waterfalls on Spruce Creek and the hike to get there is a brief 1.4 miles roundtrip.
Not too far away is the town of Hunter, located in Greene County, New York. The town contains two villages: Hunter, which boasts the Hunter Mountain Ski Resort, and Tannersville, known as the "painted village in the sky."
You'll find a multitude of nature-inspired and culturally enriching activities in these quaint little towns including tons of great antique shopping, eateries, and other fun things to do while exploring!
West Kill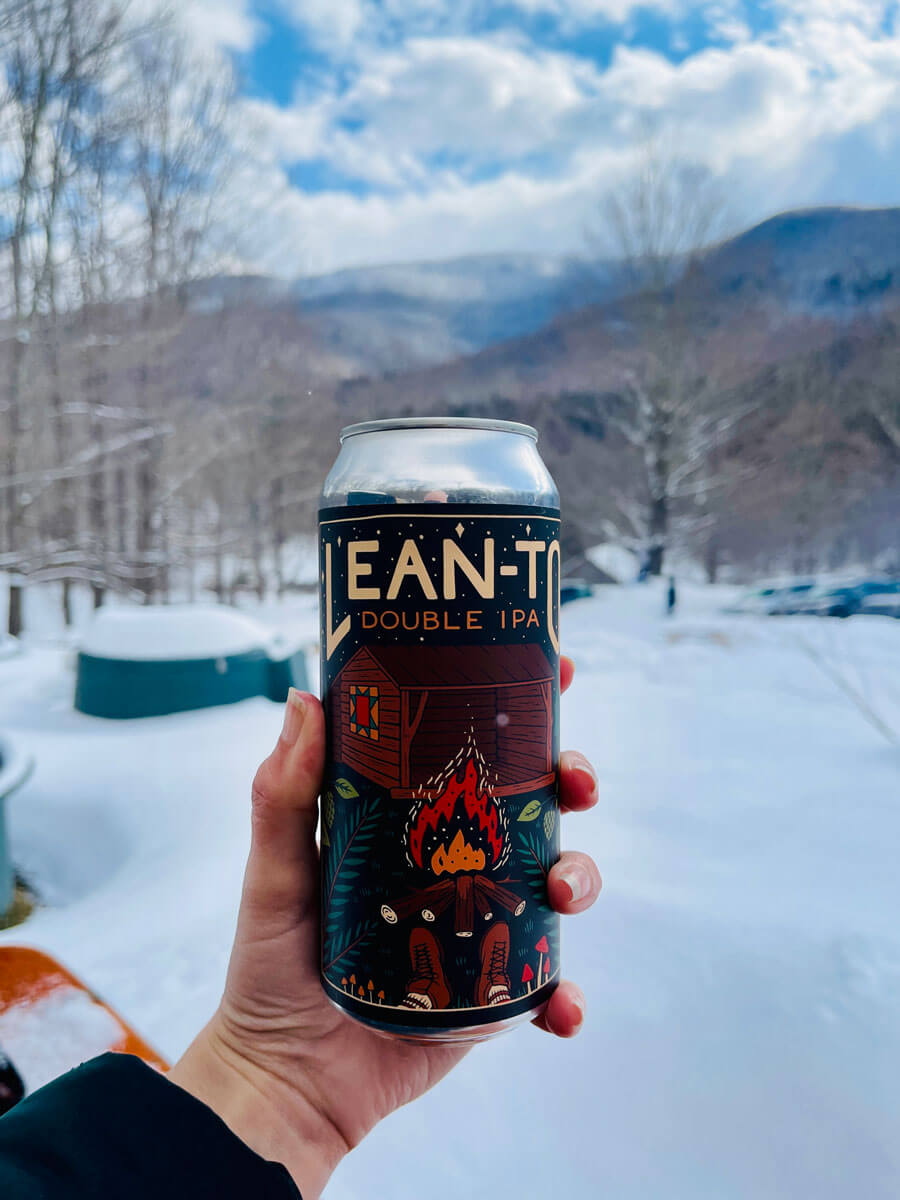 Another nearby destination to check out is West Kill, a hamlet in Greene County, New York. Hiking, backpacking, and other nature adventures give you the best opportunity to take in the breathtaking mountain views.
After some fun out in the sun, try out West Kill Brewing, located on a 127-acre historic dairy farm. This brewery prides itself in using locally grown and foraged ingredients, giving each beer a uniquely fresh taste.
Try their Saphouse brew, a maple brown ale brewed with foraged maple bark and maple syrup right from the Catskill Mountains.
Belleayre Mountain Ski Center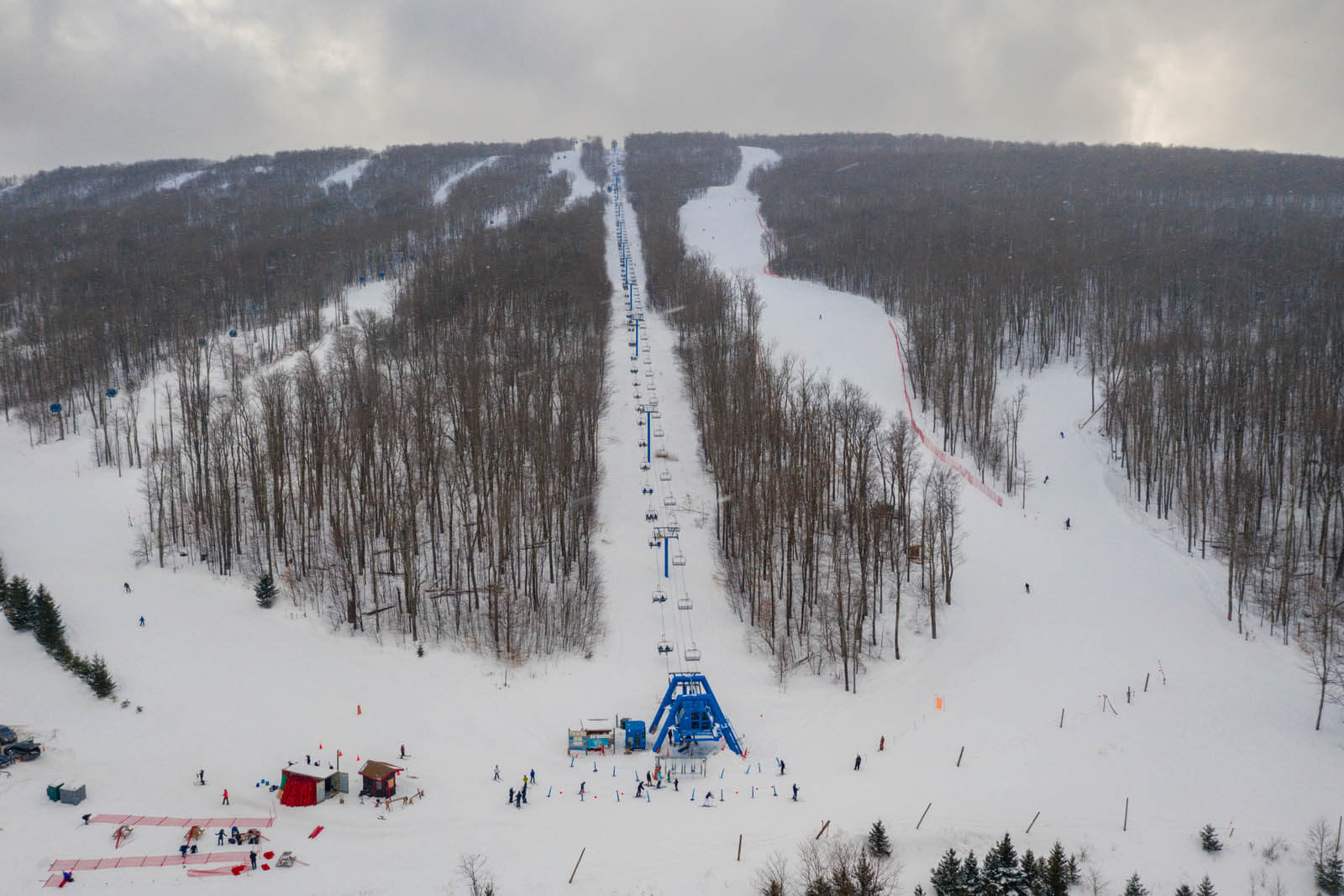 As mentioned earlier, The Belleayre Mountain Ski Center, located near Phoenicia, New York is a beautiful ski resort that offers various activities and programs year-round. During the winter, visitors may enjoy snow sports like skiing, cross country skiing, snowboarding, and snowshoeing.
Summertime also offers gondola rides, mountain biking, hiking, and of course, a trip to the nearby Belleayre Beach. Visitors of all skill levels are invited to come as private and specialized lessons can be tailored to suit your needs.
Bethel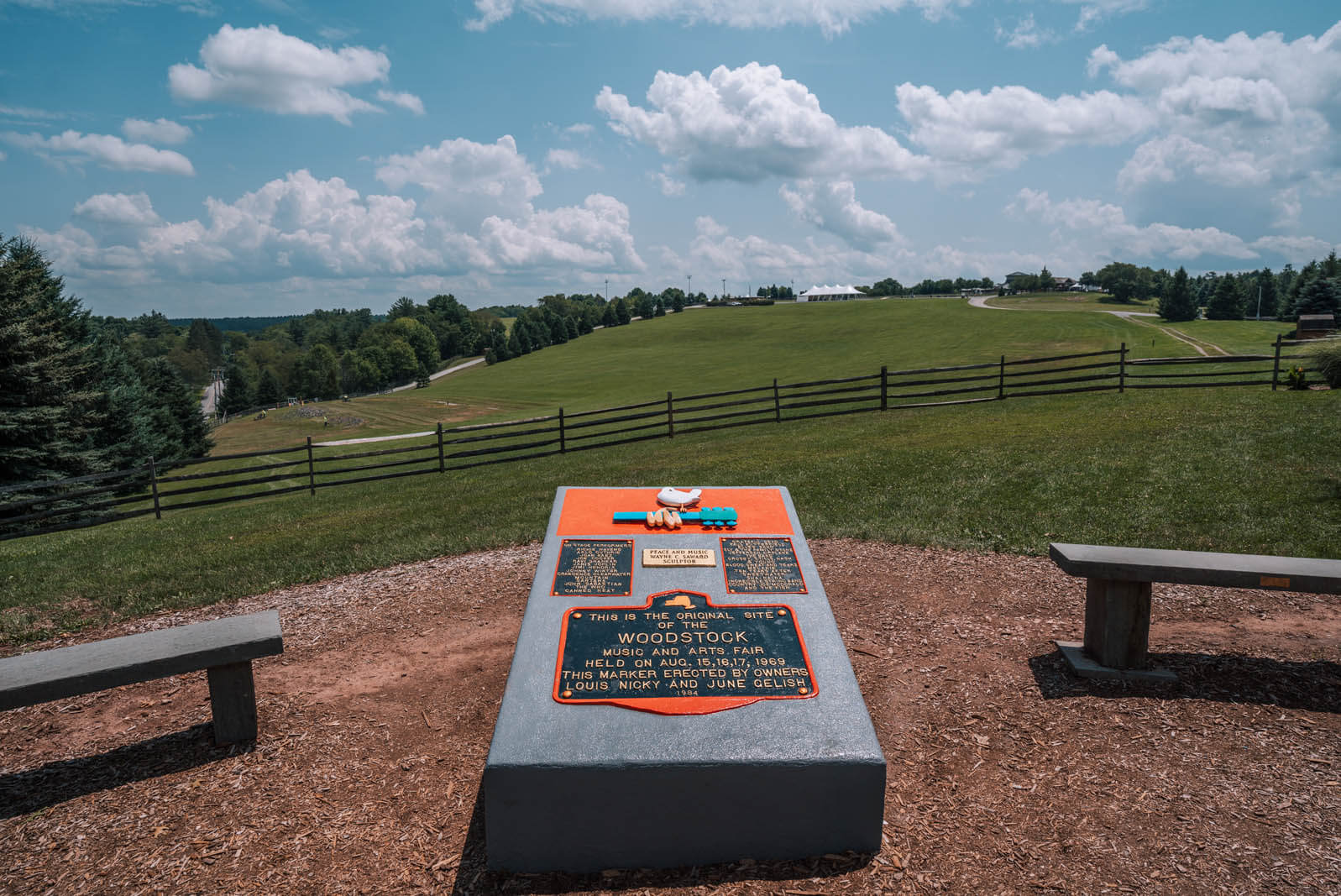 A charming final spot to visit during your trip to Phoenicia, New York is in the tiny town of Bethel, located in Sullivan County. While this town may be small, it is largely remembered as the location of the famous Woodstock Music Festival, for which it received worldwide attention after the first concert in 1969.
Take a stroll and soak up the rural feel that this historic site has to offer as you take in the artistic and musical ambiance that remains.
Where to Stay in Phoenicia, New York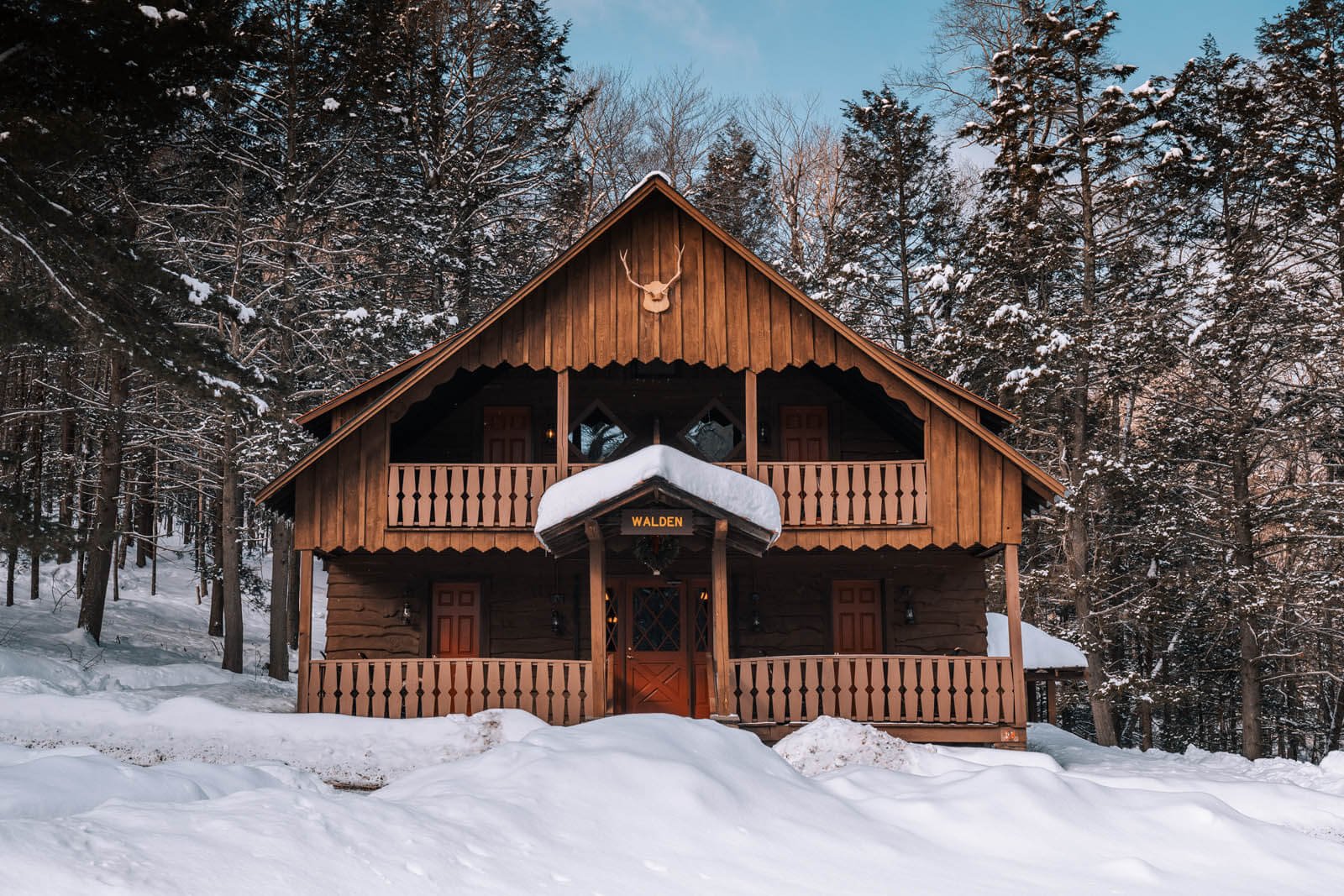 There are plenty of options for where to stay while exploring all the best things to do in Phoenicia, New York from cabin rentals in New York to lodges and hotels. We've picked a few of our favorites, but be sure to check out our guide for where to stay in the Catskills for more options.
Urban Cowboy: This lodge in Big Indian along Slide Mountain is where we stayed and makes for the perfect base for exploring the best things to do in Phoenicia, New York as it's just about a 15-minute drive away to downtown.
This former Bavarian lodge was owned by the same family for nearly 70 years before retirement, they sold the lodge and its five standalone buildings to the creatives who brought a luxury, curated, wilderness lodge experience. Each room has something special to offer and is individually designed and is what aesthetic dreams are made of not to mention the clawfoot bathtubs next to a fireplace next to the giant windows overlooking the snowy mountains.
Urban Cowboy Lodge is a place to unplug and unwind, rooms have no televisions, instead, bring a little speaker, turn on some tunes and soak in the tub with the view or play one of the board games they lend out, borrow their sleds, and snowshoes for some outdoor fun, and unwind with great cocktails and delicious food! 10/10 recommend and we will be hoping to visit again.
Emerson Resort & Spa: Featuring spacious accommodations with huge windows and tasteful Victorian decorations, this resort is one of the best places to stay in Phoenicia, New York. Emerson Resort & Spa is one of the most popular and well-known luxury properties located in Phoenicia and one of the most romantic getaways in New York.
You can also stay in and experience restoration, relaxation, and the healing hands of nature in their award-winning spa and don't miss visiting the world's largest kaleidoscope here too, mentioned earlier! (Non-guests can visit as well but have to pay admission)
The Graham & Co.: Another one of the most popular places to stay not only in Phoenicia, New York but in the Catskills is this beautiful, chic boutique motel located in the village of Phoenicia. The location is already amazing but this experience is an elevated one while still somehow remaining unpretentious.
There are 3 acres of property which offers 2o rooms, a swimming pool, hammocks to lazy in during the warmer months, a badminton court, fire pits, picnic spots, and bikes you can borrow if you're a guest. Don't miss trying one of The Graham & Co.'s cocktails either as they've created a space you don't mind hanging out in and taking a break from all the other wonderful things to do in Phoenicia.
---
Enjoyed this guide to the best things to do in Phoenicia, New York? Bookmark for later or share the love below on Pinterest!
Also, be sure to check out our guide for how to plan a great Catskills summer getaway!