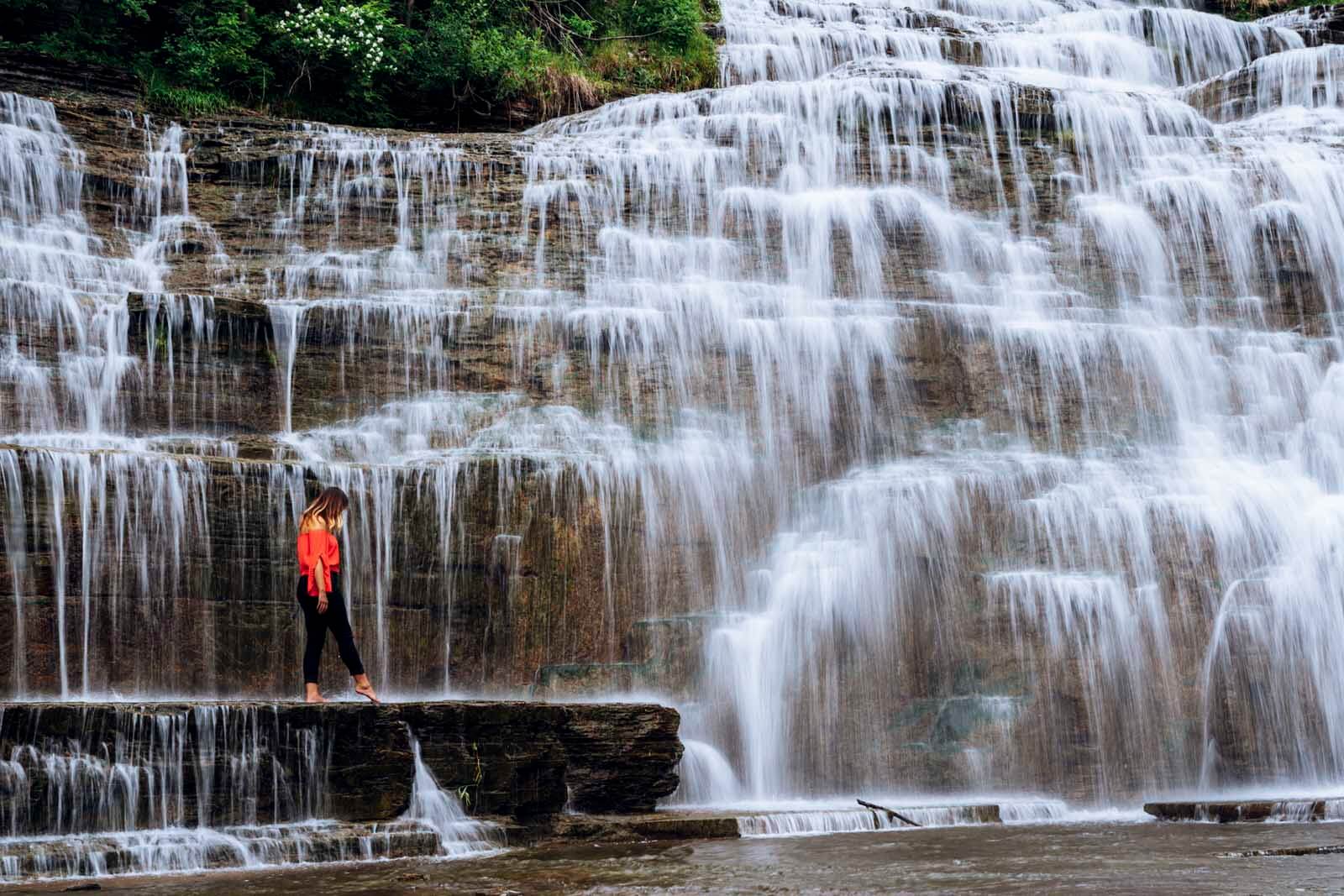 NEW YORK
SO much more than New York City...
Often times people think of New York, and they immediately narrow in on New York City. (It is after all, the city that's so nice they named it twice). Don't get us wrong, we've called it home now for 3+ years and have covered it extensively on our local website, Your Brooklyn Guide.
However, we strongly believe that if you only ever come to NYC, you're missing out on all that New York state has to offer! The entire state is over 54,000 square miles and NYC occupies only 300 of them! Since moving to the city, we've had plenty of chances to take weekend road trips and one of our favorite city escapes is to rent a cabin upstate.
Seriously just take your pick. For a quick beach getaway, board a train to the many charming towns in the Hamptons, like Montauk, home to the state's oldest lighthouse. Combine wine and nature at one of our personal favorite spots, the Finger Lakes region. We've gone dozens of times to taste the wine, sample other craft beverages, stay overnight in the many lovely small towns, and chase just about every waterfall we could find. Seriously, Ithaca as over 150 alone!
Are the mountains calling? You've got your pick! We personally love both the Catskill and the Adirondack mountains. Visit the Catskills in the summer for some outdoorsy adventures and pop over in the winter to for a little mix of skiing and wellness. The Adirondacks are probably even a better spot for skiing and snowboarding (there's a reason Lake Placid has hosted the Olympic games twice). Don't worry if you've got summer plans there because there are tons of outdoors adventures, towns, lakes, and covered bridges worth visiting.
If you're visiting in the fall, do not miss the scenic Hudson Valley. It's perfect for fall foliage and is home to the enchantingly spooky Sleepy Hollow as well as a number of other incredible spots.
As you can see, New York state has a plethora of things to do no matter what time of year you're visiting!
QUICK TIPS for visiting NEW YORK
When to Visit: Any time of year really. NY has four solid seasons, so it'll be hot and sunny in the summer, full of colorful leaves in the fall, cold and snowy in the winter, and ready to bloom in the spring!
Language: English
Currency: the dollar (USD). (1 USD = ~.9 EUR or ~.75 GBP OR ~1.25 CAD)
Card-Friendly? 99% of New York is card friendly, though it's always good to have a little cash on hand for the random hole-in-the-wall restaurants that don't take them.
Getting Around: While you'll want the subway for NYC, we definitely recommend renting a car for the rest of the state. The buses and trains only get you so far, and won't be much help getting around places, especially the more remote and spread out areas.
Safety: Overall NY is fairly safe. Of course, NYC has issues any major metropolis has - theft, scams, etc - but if you follow normal safety protocol you should be okay. Just remember in the city, to keep walking and don't engage!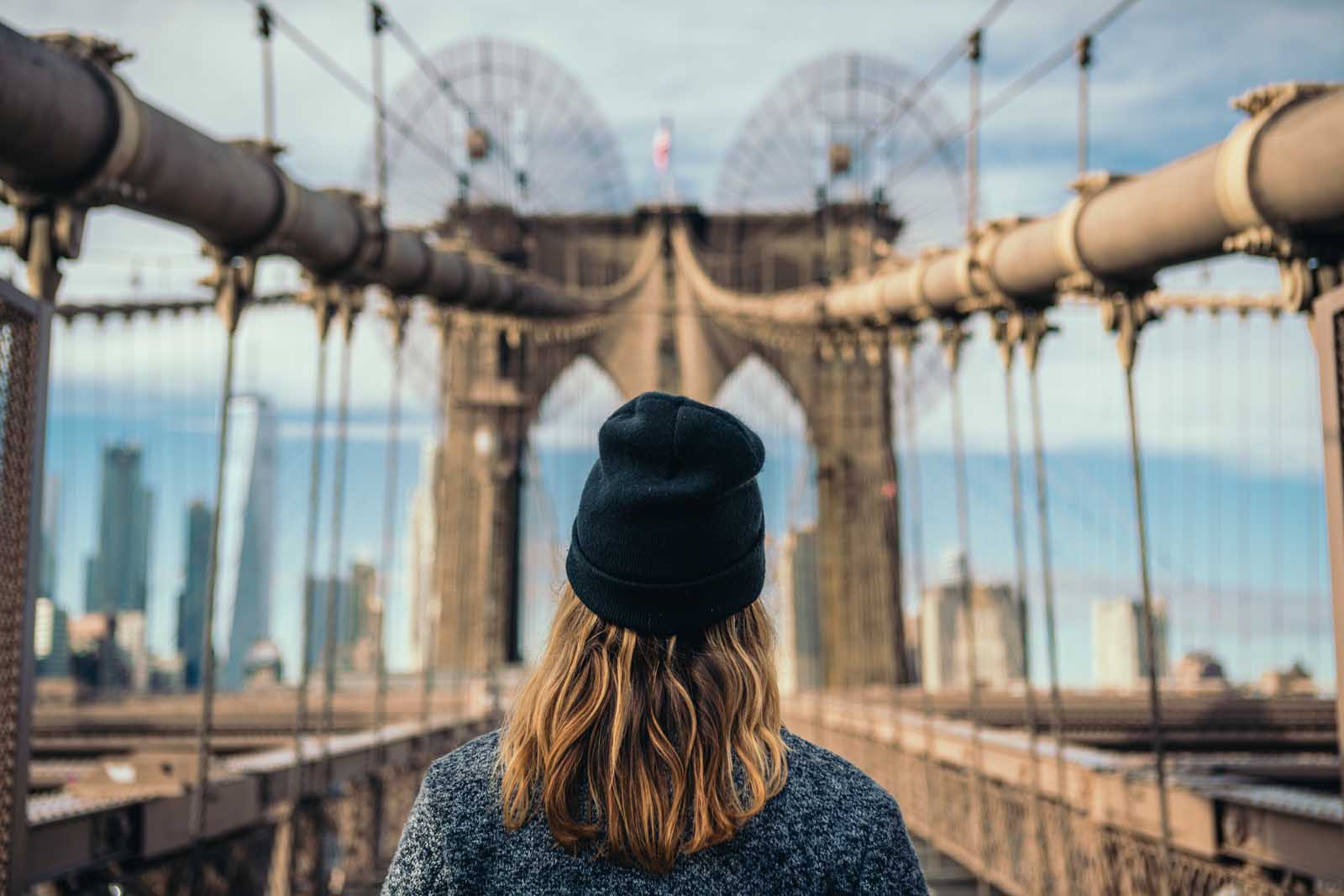 YOUR BROOKLYN GUIDE
Like we said above, all of our local NYC guides are over on Your Brooklyn Guide! Click to see all our neighborhood and visitor guides.